How to edit a Composition?
Follow the steps below to edit a composition.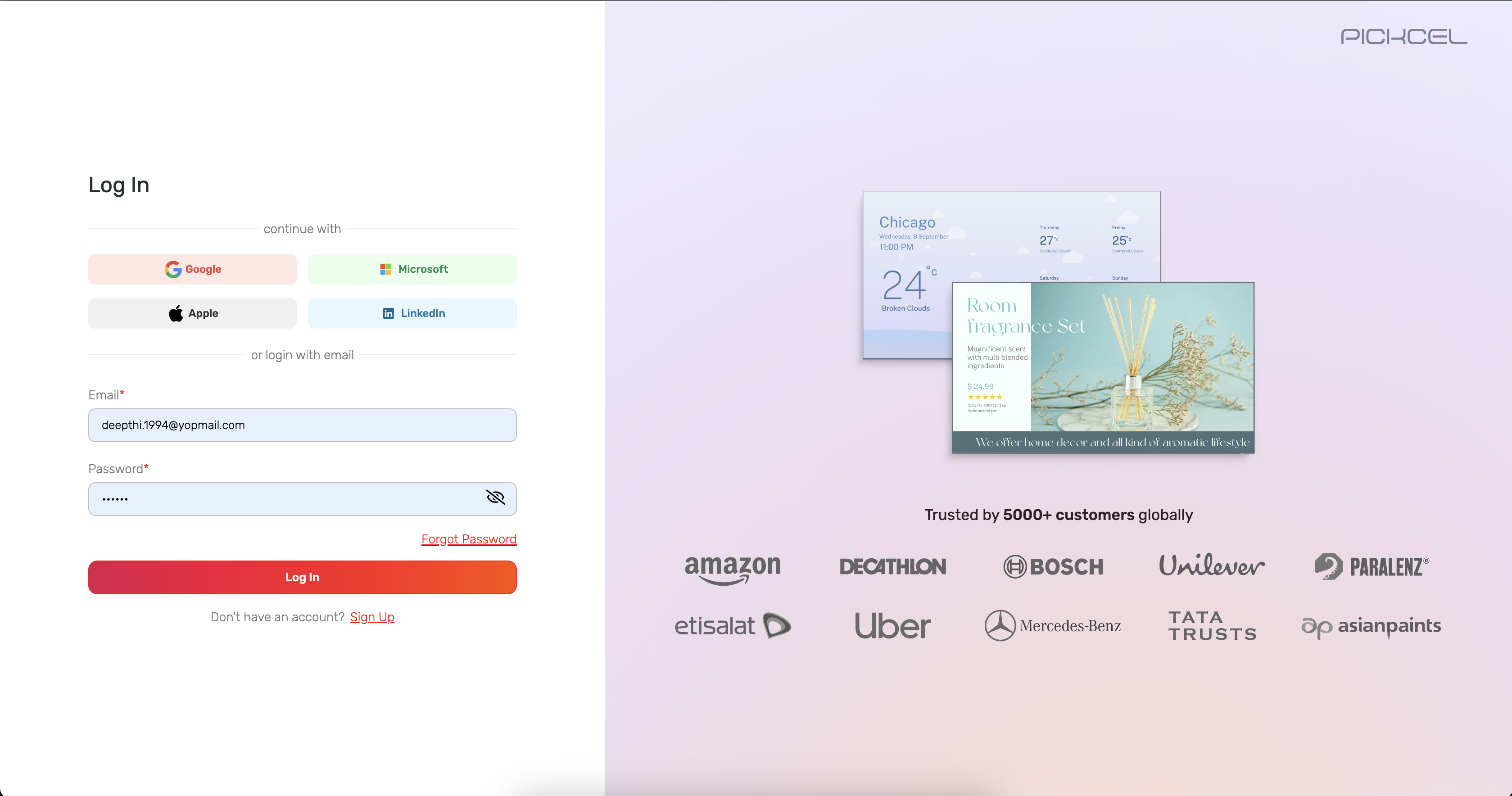 2. Click the "
Composition
" Menu. Move the mouse pointer over the composition that you need to edit and click on the three tiny dots and from the drop-down menu select the "
Edit
" option.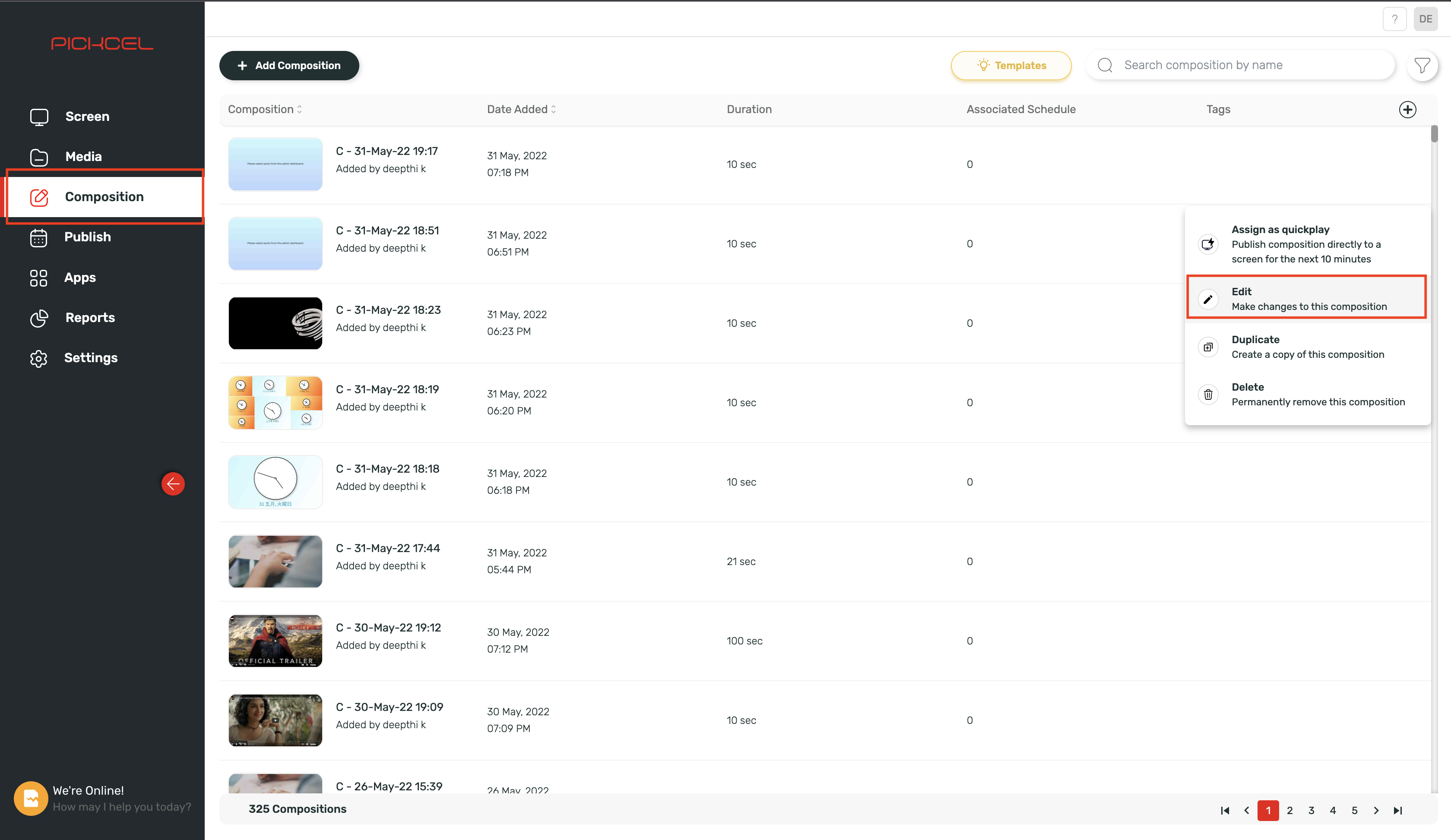 3. Make your changes to the composition.

You can also edit the app from the composition edit page.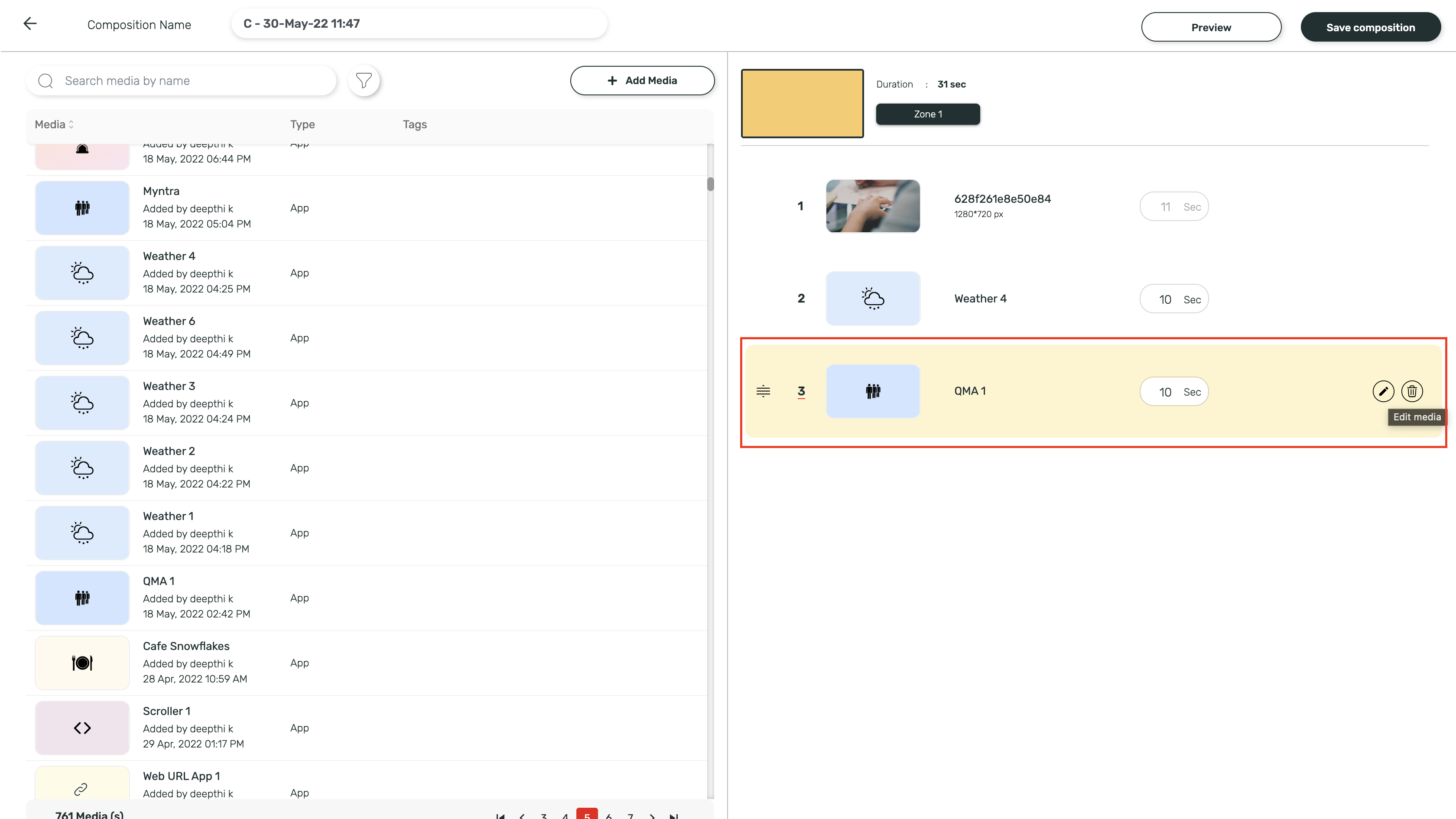 4. Once done click "Update" and "Update and Exit".
Related Articles

What is Composition? How to create a Composition?

What is Composition? 'Composition' refers to the way your contents are presented on your digital signage screen. It includes the layout of the screen, the number of zones or partitions within the screen, and the orientation of the contents to be ...

How to view and edit the Schedule from Screen details?

To view and edit Schedule from screen details, 1. Login to your Pickcel account and screen module will be opened. Select the screen that you want view the schedule of. 2. You can view the name of the schedule in the column Current schedule. You can ...

What are Pickcel composition templates and how to use them?

The Pickcel composition templates show you various possibilities and combinations in which you can utilize your media, the Pickcel apps, and your screen space. Our experts have designed the templates keeping your industry needs in mind. Some of these ...

How to add Multiple Slides in a Composition?

Multislide: The Multislide feature lets you add Multiple slides in a single template/composition. You can add different zones in multiple slides and customize according to your wish. Here's how you can create Multislide: 1. Login to your business ...

Can I edit my created layout?

Yes, you can edit the layouts created by you (custom layouts) . Click on the three dots against the layout, edit option is available under the options : Standard layouts can not be edited. Standard layouts can be copied and then you can edit the ...