How to edit a Composition?
Follow the steps below to edit a composition.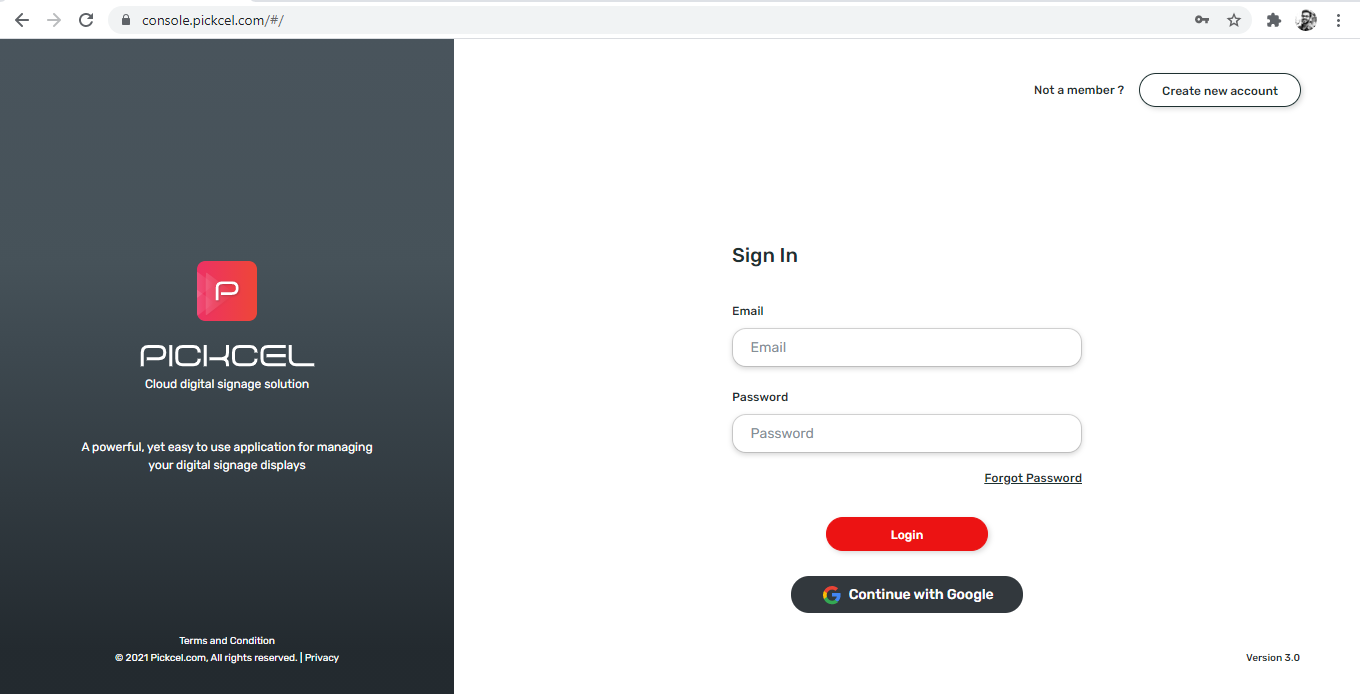 Click the "Composition" Menu.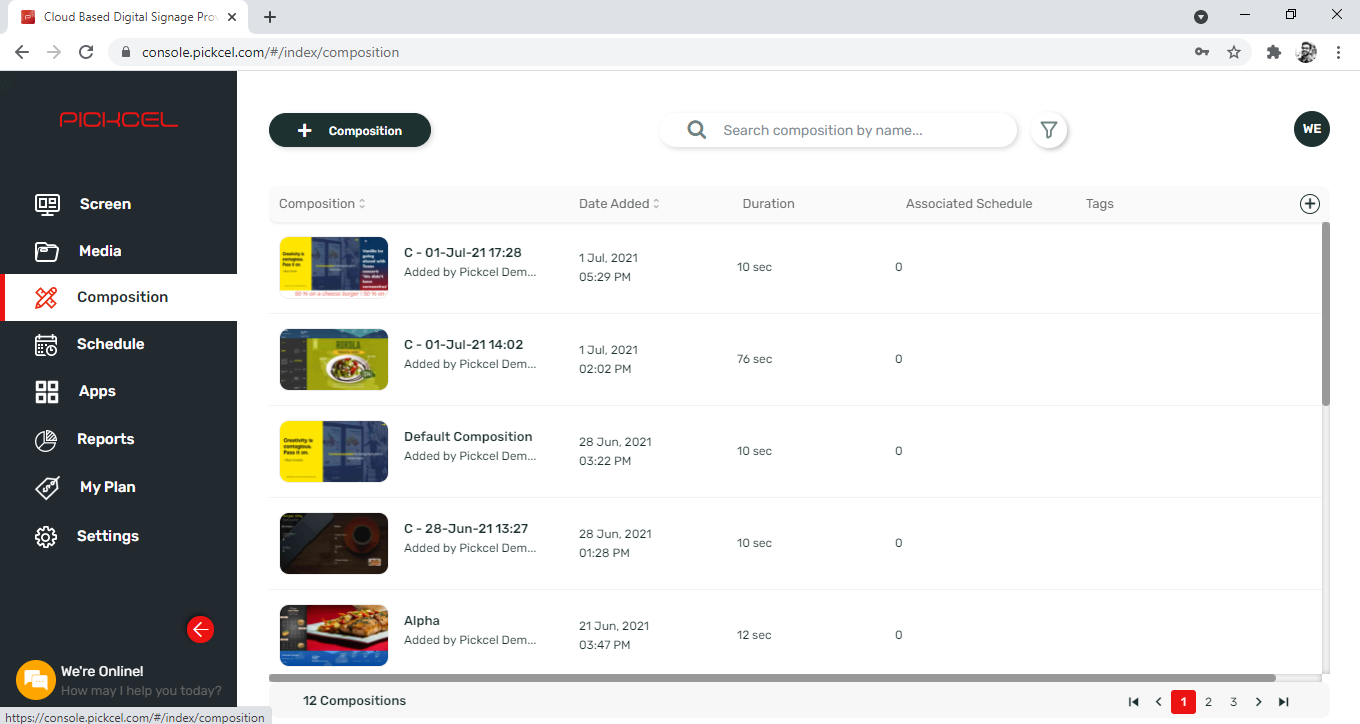 Move the mouse pointer over the composition that you need to edit and click on the three tiny dots and from the drop-down menu select the "Edit" option.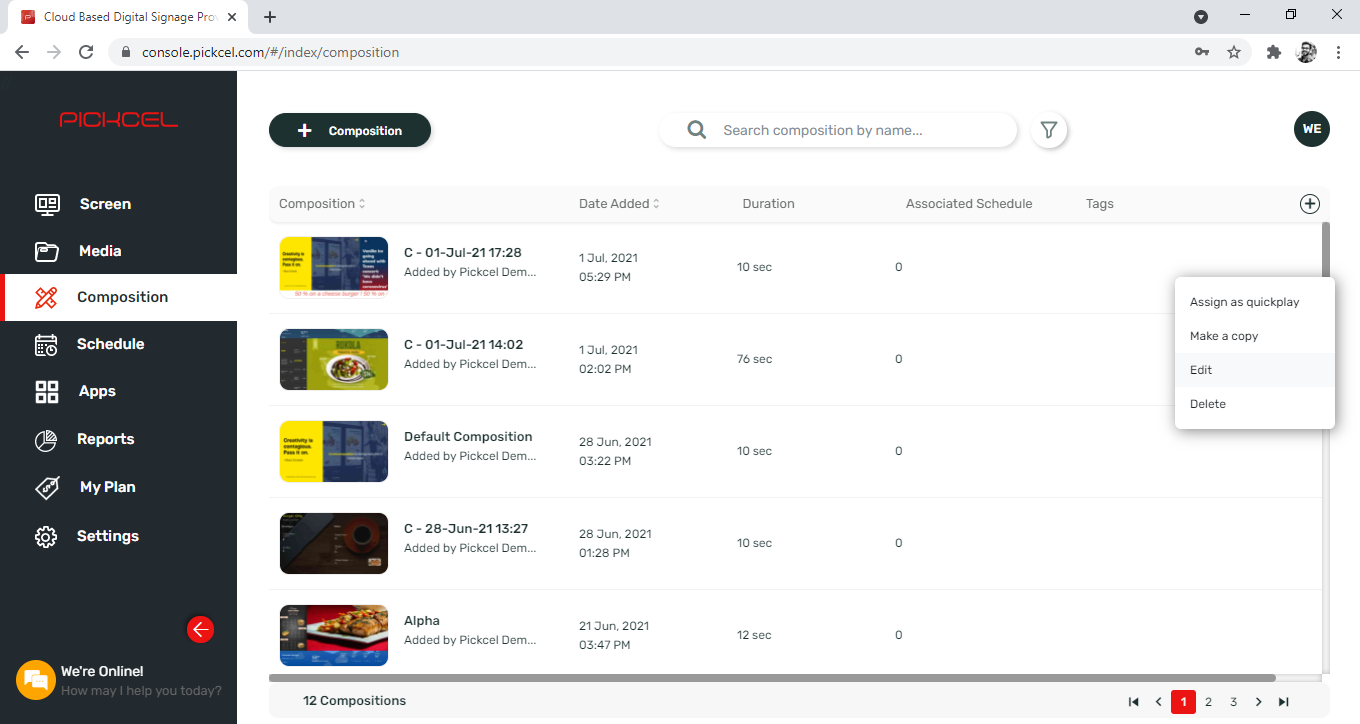 Make your changes to the composition.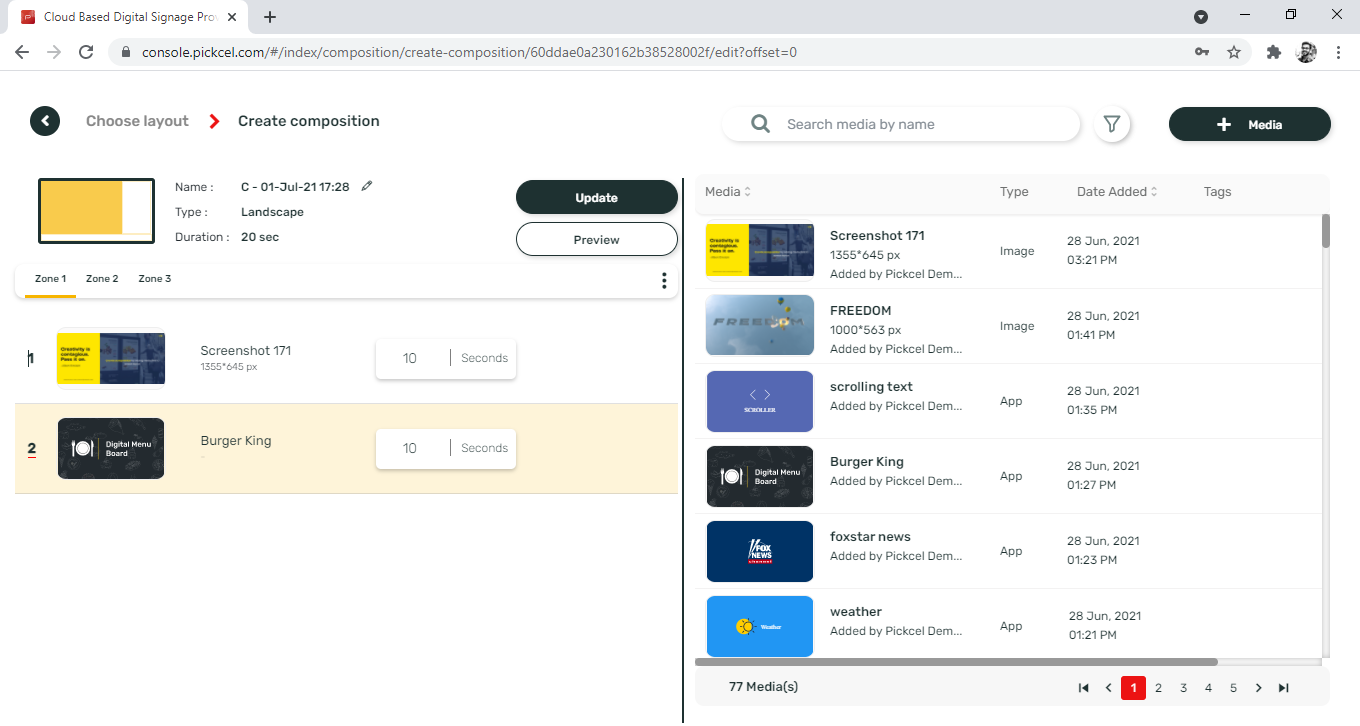 Once done click "Update".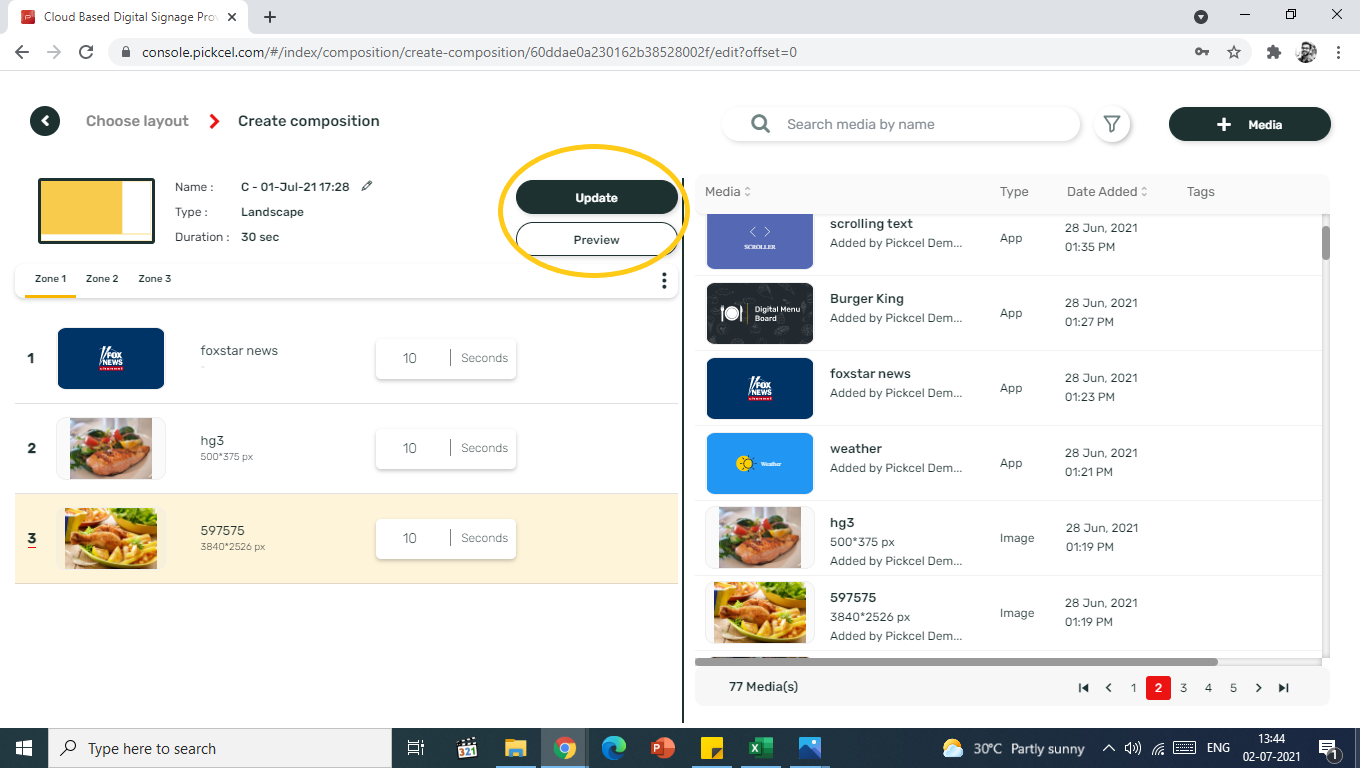 Related Articles

What is Composition? How to create a Composition?

Watch us on youtube ! What is Composition? 'Composition' refers to the way your contents are presented on your digital signage screen. It includes the layout of the screen, the number of zones or partitions within the screen, and the orientation of ...

Can I edit my created template?

As of now, we do not have the feature to edit a template. You need to create a new template and define zones accordingly. This feature will be available shortly.

What is default composition? How do I set a default composition?

Default composition is a composition set to any screen that has no Quick Play or scheduled content assigned to it. This is also the composition that starts to play automatically whenever a new screen is added. There are three ways to set the default ...

Why is my screen always showing the default composition?

The default composition plays when there is no Quick Play or scheduled content assigned to your screen at any given time. However, if you have set a Quick Play or have scheduled any composition and it is still not reflecting on your screen, then ...

How to add & schedule apps on the display?

Follow the steps below to schedule the apps on the displays. To add the app: Navigate to "App Store" Menu. click on the "+" button on app which you want to use. Configure the app with required information. Click "Add" button to add the app to the ...