Can I get a screenshot of the content that is running on the screen ?
Yes, you can take a screenshot in real-time to check what content is running.

However, note that


All media player /screen types do not support remote screenshots.
The process to take a screenshot -

log in to Pickcel account.
Select the display (Screen) module and click on the display name to navigate to display details.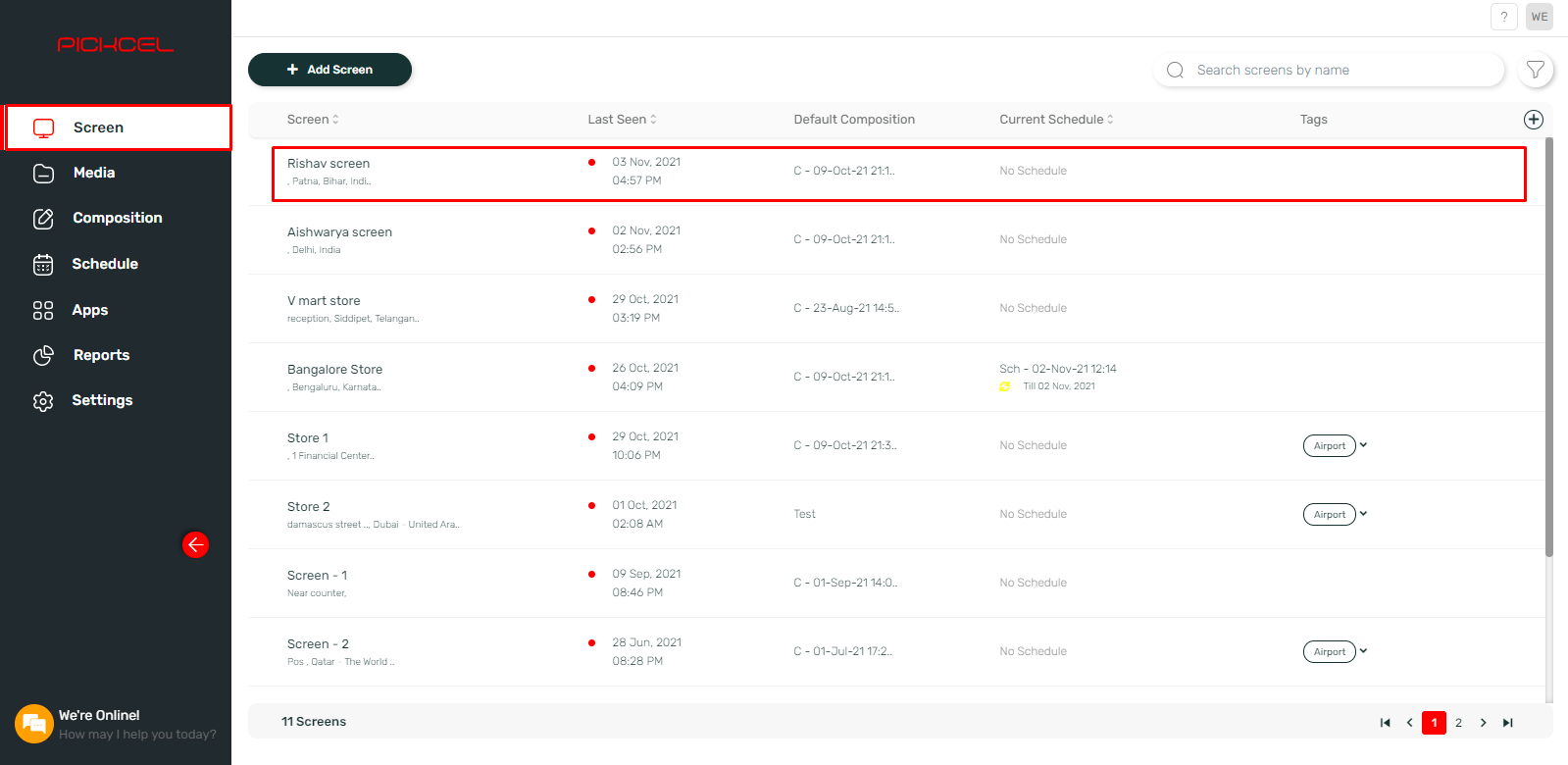 3.Click on the '
screenshot
' icon.

4. Your screenshot will appear here.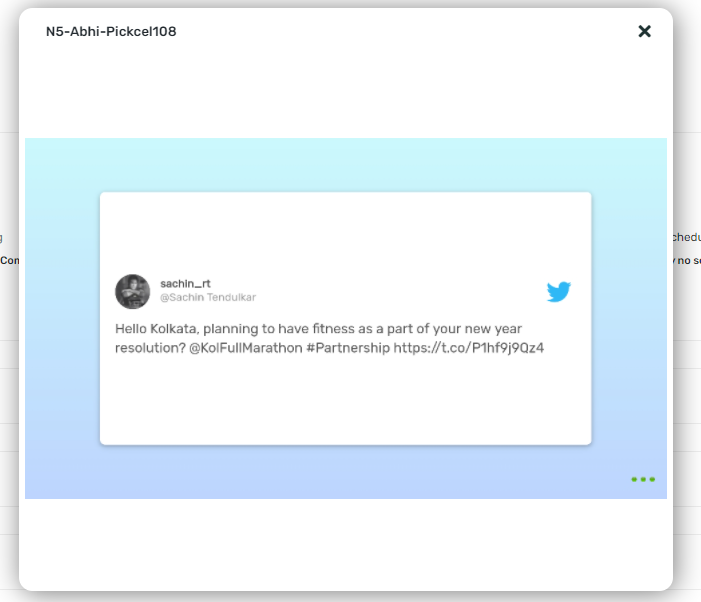 Related Articles

Why is Default Content running on my screen even after schedule is associated to it?

Default composition is a composition set to any screen that has no Quick Play or scheduled content assigned to it. This is also the composition that starts to play automatically whenever a new screen is added. Default content may be running on your ...

What is the difference between "Reload screen", "Clear cache" and "Clear data" ?

All three options allow you to remotely maintain the Pickcel app. (To access these options go to screen details and click on three dots - refer to the screenshot below) Reload Screen: This will reload/refresh the installed Pickcel application and ...

Why is my scheduled content not reflecting on the screen?

Please check the following: 1. Go to 'Screens'. Module, Click on the Screen name to see the screen details. Check if your scheduled content is shown under 'Currently Playing'. If not, then check the next step. 2. Go to the 'Publish' module. Check if ...

How to add a webplayer (temporary screen) ?

If you do not have a screen readily available to try out, you may use the 'Webplayer' option in the screen module. The Webplayer allows you to try out how the composition works on a screen. This is just an option to get an idea of how the software is ...

How to use android smartphone as display screen?

Steps to install the app from Google Play Store The Pickcel signage player app can be installed on any Android phone by directly accessing https://play.google.com/store/apps/details?id=pickcel.digital.signage or by following the below steps : 1. Go ...