Can I get a screenshot of the content that is running on the digital signage screen ?
Yes, you can take a screenshot in real-time to check what content is running.

However, note that


All media player /screen types do not support remote screenshots.
The process to take a screenshot -

log in to Pickcel account.
Select the display (Screen) module and click on the display name to navigate to display details.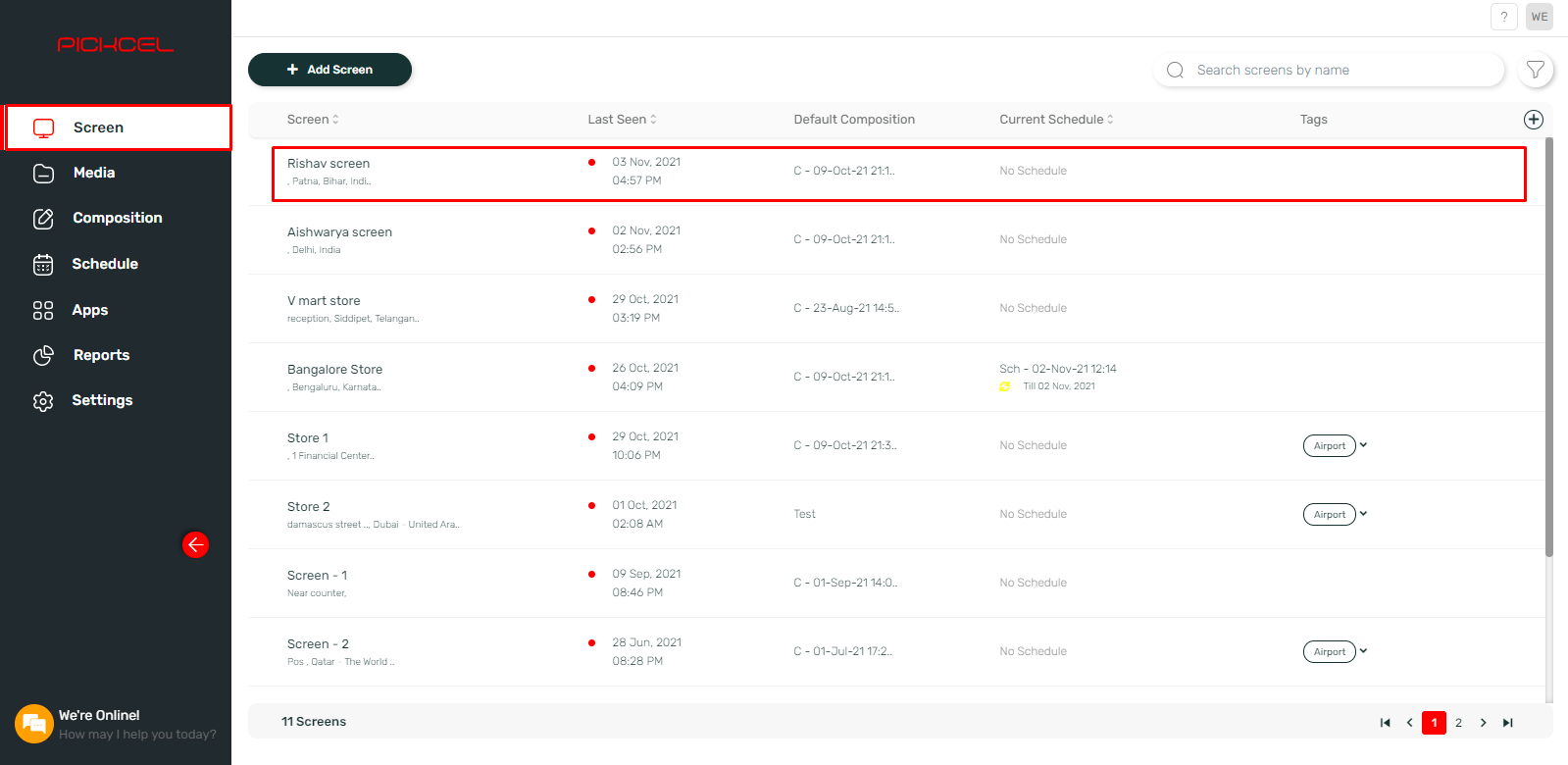 3.Click on the '
screenshot
' icon.

4. Your screenshot will appear here.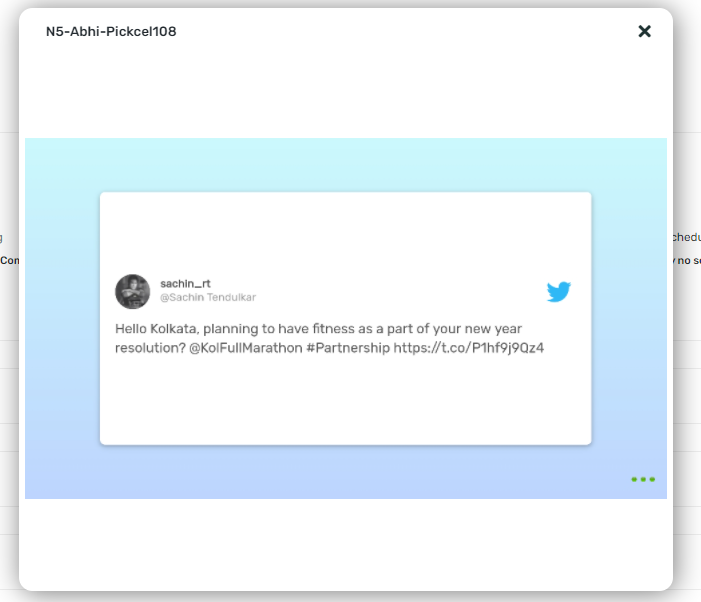 Related Articles

Why is Default Content running on my screen even after schedule is associated to it?

Default composition is a composition set to any screen that has no Quick Play or scheduled content assigned to it. This is also the composition that starts to play automatically whenever a new screen is added. Default content may be running on your ...

How to use android smartphone as digital signage screen?

Steps to install the app from Google Play Store The Pickcel signage player app can be installed on any Android phone by directly accessing https://play.google.com/store/apps/details?id=pickcel.digital.signage or by following the below steps : 1. Go ...

What is Digital Signage?

Digital signage is a sub-segment of signage. Digital signage uses digital screens or technologies such as LCD, LED, and projection to display content such as digital images, video, streaming media, and information. Digital signage consists of three ...

How to check device playback report in Pickcel digital signage?

Device playback reports- It gives information about how long the contents were running on that digital signage screen. To see the reports, please follow the below steps : 1. Go for the Reports module. 2. Click on Uptime Report 3. If you want to ...

What are the basic requirements to run Pickcel Digital Signage?

You can set up a Pickcel powered digital signage screen in few simple steps. You would require the following: A screen / TV with an HDMI input A digital Signage player. In the case of a smart screen (Samsung Tizen (SSSP), LG WebOS, or Android TV) you ...