In Pickcel, how can I determine whether my screen is currently online or offline?
There are three methods available to check whether the screen is online or offline.
Option 1: From the screen listing
Within the screen module listing, you can find a column labeled Last Seen, which displays either a red dot or a green dot. This indicator serves to show whether the screen is currently online (green dot) or offline (red dot).
Option 2: Against each screen details.

Located at the top left corner, there is a dot visible on the screen. A red dot signifies that the screen is offline, while a green dot indicates that the screen is online.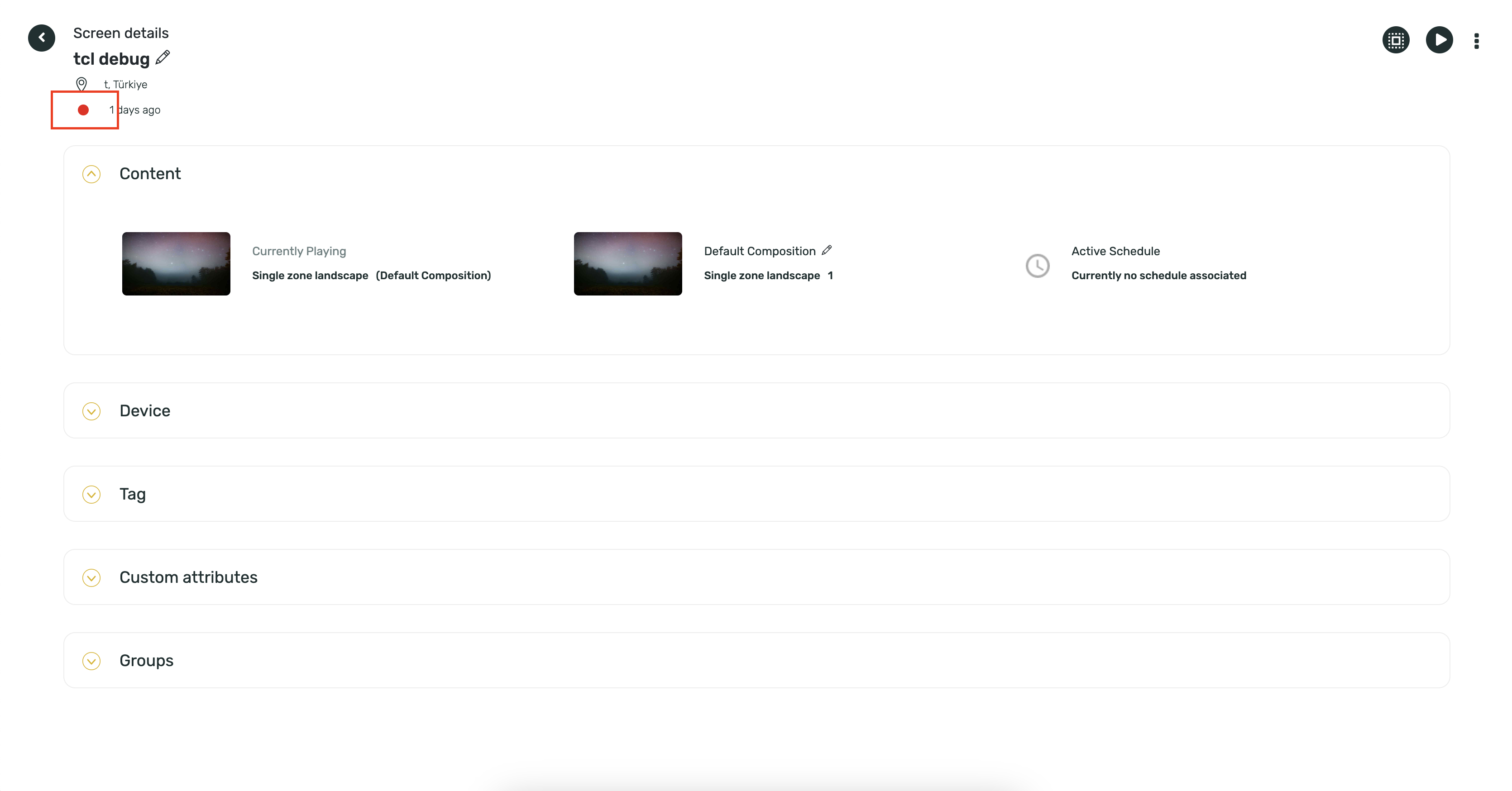 Option 3: From your screen
In the bottom right corner of your screen, you'll find Health Indicators. The first indicator from the left displays the status of the internet connection. If it appears red, it indicates that the screen is offline; if it's green, it means the screen is online.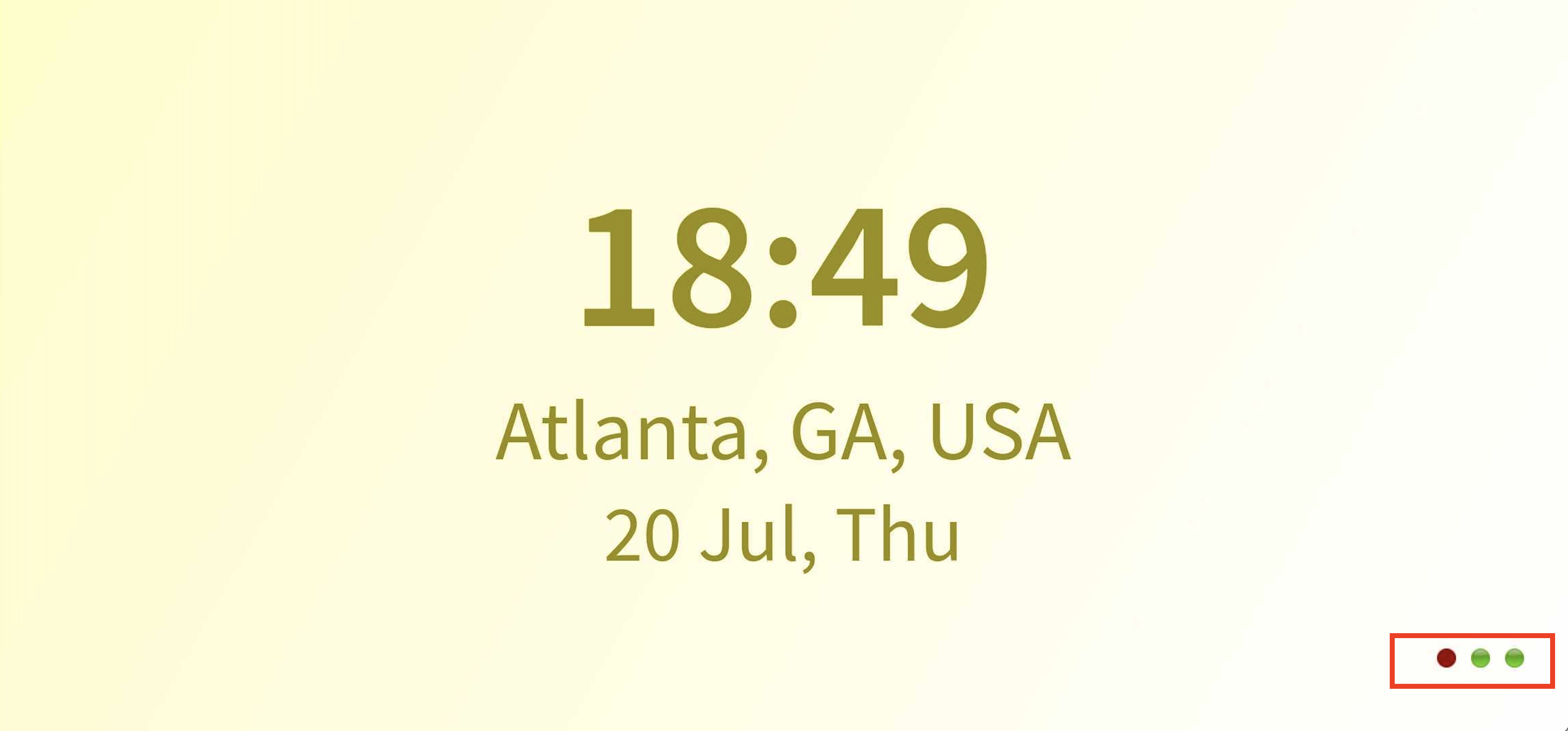 Related Articles

How to view and edit the Schedule from Screen details?

To view and edit Schedule from screen details, 1.Log in to your Pickcel account and navigate to the screen module, which will open up. Then, choose the specific screen for which you wish to view the schedule. 2. In the "Current schedule" column, ...

How to check if the internet is connected on screen in Pickcel?

To check if the screen is connected to your screen, there are three ways to do so. 1. On the Pickcel App: To check your internet connection status, please look at the three dots displayed below on your screen. If the first dot from the left is green, ...

How to add the App for Slack from the Pickcel App Store?

Pickcel's Slack allows you to show content from your Slack account and a channel where you are a member. 1. Login to your Pickcel account. Click on the Apps module. 2. Search for the app Slack using the Search box and you will find the app "App for ...

Does Pickcel work offline?

Certainly. Pickcel offers offline support for Images, Videos, and PDFs, ensuring uninterrupted operation even when an internet connection is unavailable. It's important to highlight that all apps, except for the URL and Youtube apps, can be accessed ...

Why is my scheduled content not reflecting on the screen?

If your scheduled content fails to appear on the screen, please adhere to the following technical steps for troubleshooting: Begin by logging into your Pickcel account and navigating to the 'Screens' module. Click on the screen name to access screen ...