How to pair or register a device with the Pickcel Console?
1. Connect the digital signage player to the display and configure it with the Internet.

Pickcel also hosts a customer-specific cloud environment and serves through different URLs. If your media player is supplied by one of our partners, then the Pickcel app will come pre-installed with it. Please check with your service provider on further details and which server to connect to.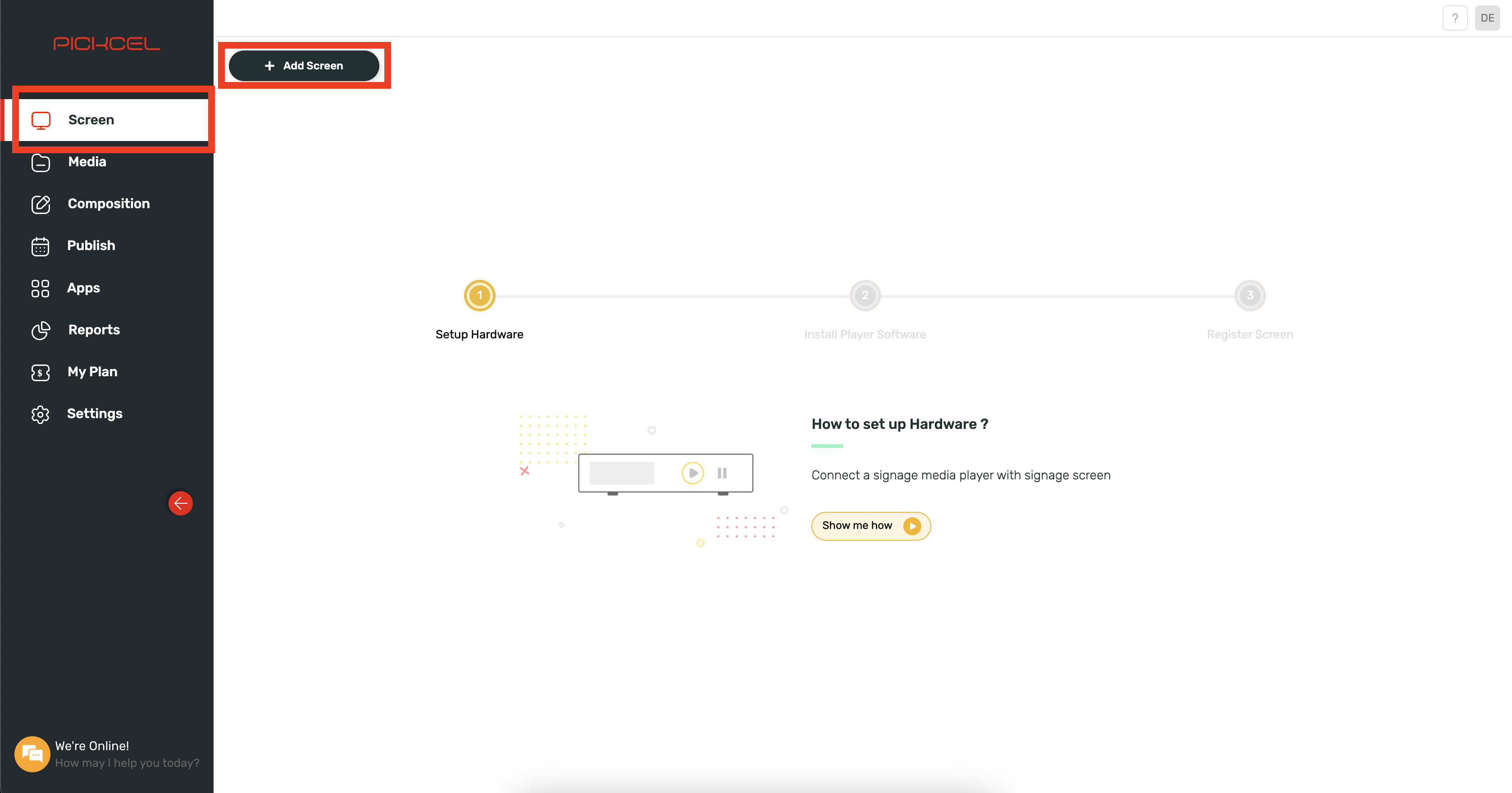 5. Enter the 6 digit registration code as shown on your screen/device to the add screen window of console.pickcel.com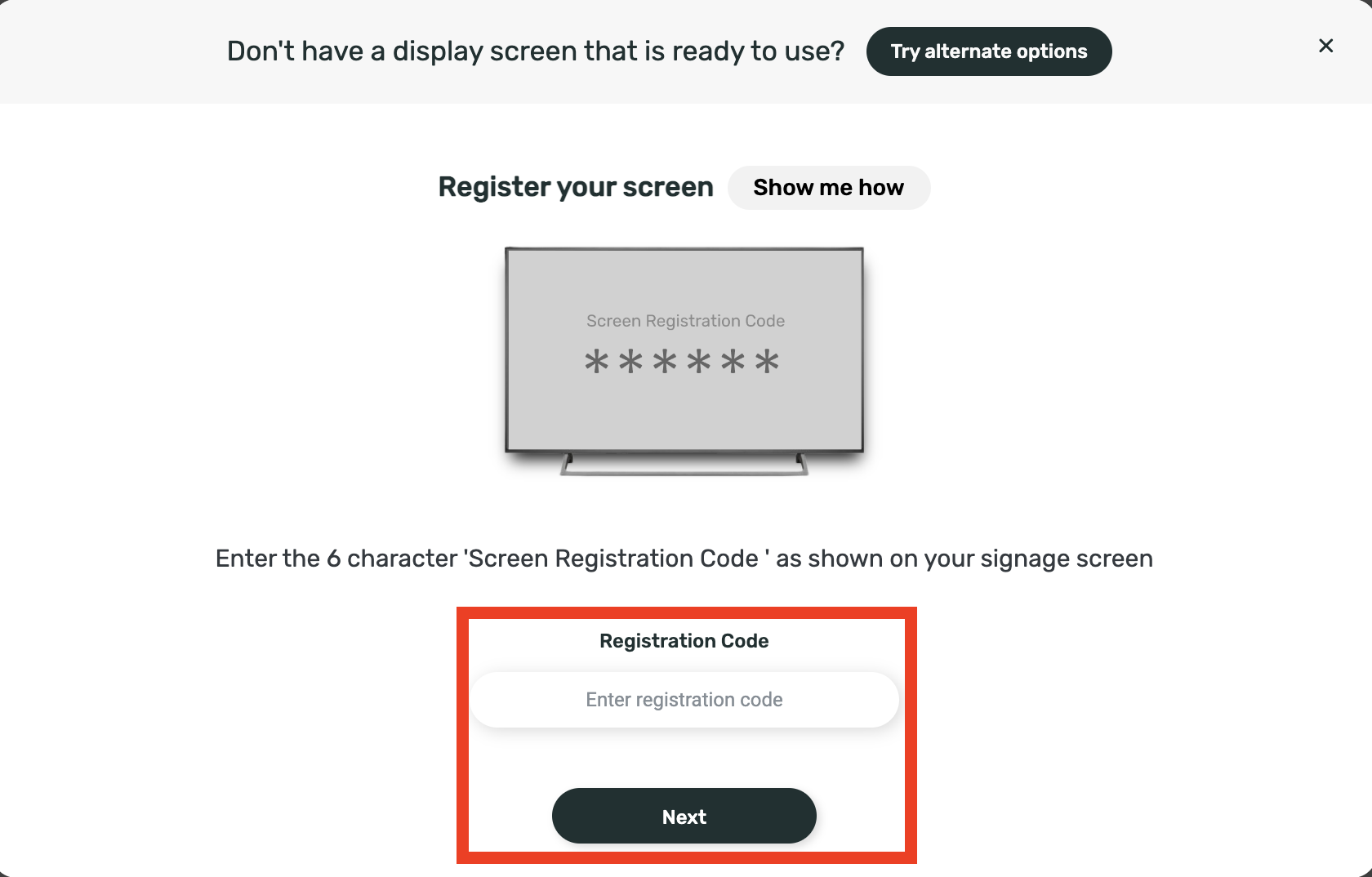 5. Enter screen name, location, and google location. You can add a tag for your screen (This is optional) like this.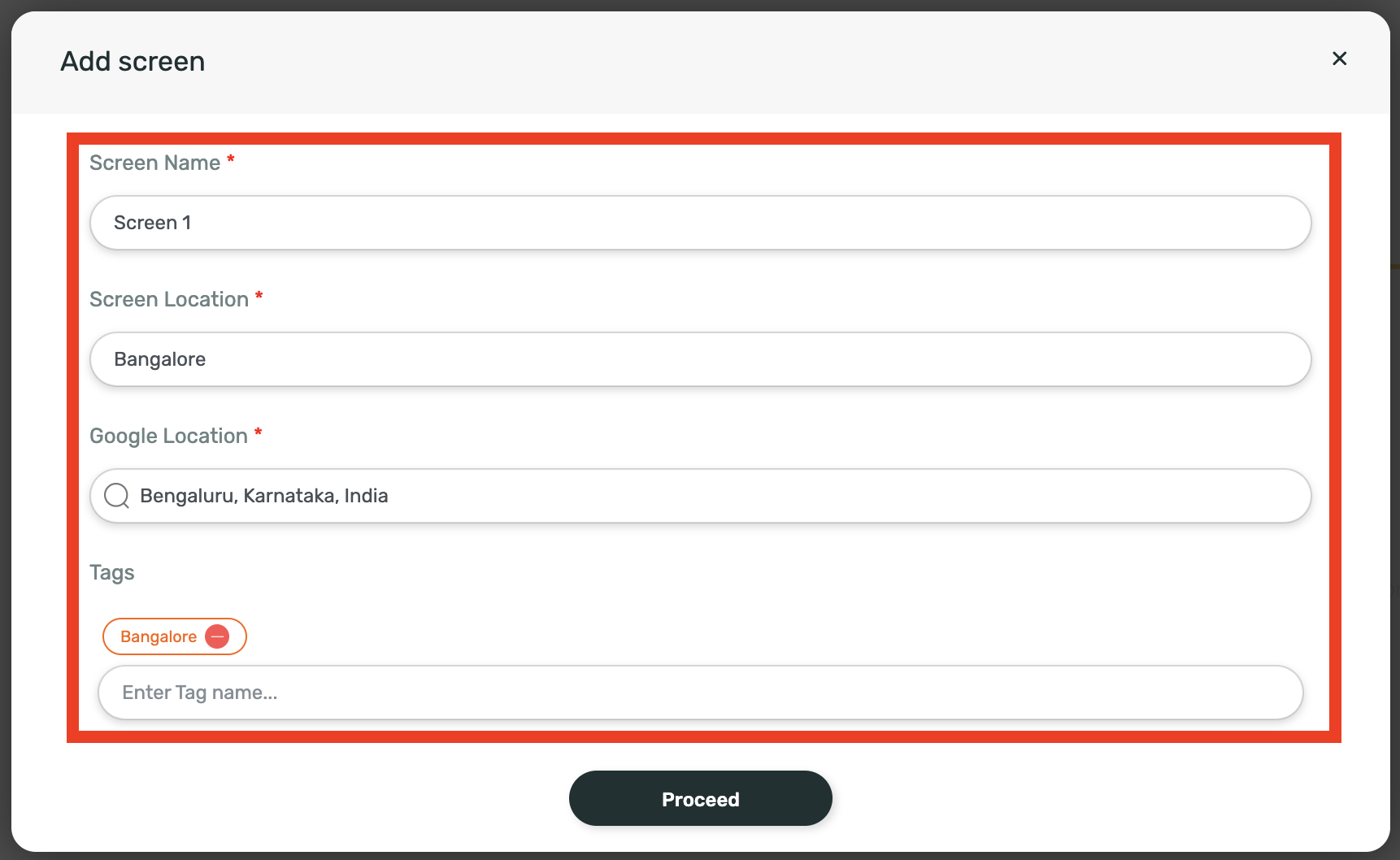 6. Click on Proceed to complete the registration.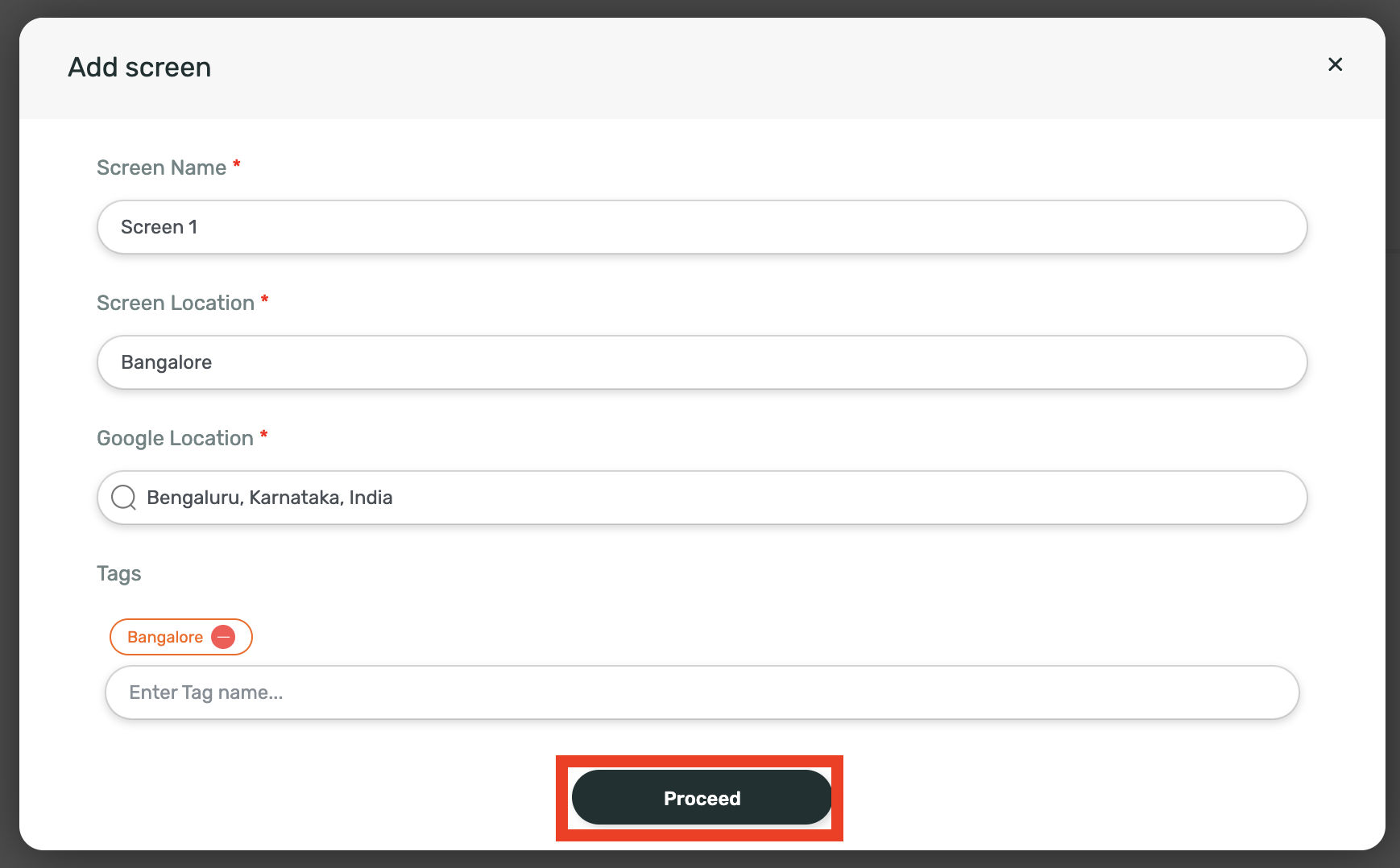 Screen will be added in your account and will display the default composition on the screen like this.

Related Articles

What's Pickcel console ?

Pickcel console is a webapp through which content is published on signage screens. It consists of 8 modules, among which Screen, Media, Composition and Publish modules establish the complete cycle to publish content to the screen. Screen : In this ...

How does a user register in Pickcel digital signage?

1. Open https://console.pickcel.com/#/register in any web browser. 2. Enter the details and create an account using a valid email address which will also be your Username. You can also sign up using Gmail login or Apple login in the sign up page. ...

How to install the Pickcel software on an iOS device from App Store?

Follow these steps to install the Pickcel software on your iOS device using the App Store. This software is supported only for IOS versions 11 and above. 1. On your iOS device, search for App Store and click on it. 2. Open the search bar and search ...

How to add the App for Slack from the Pickcel App Store?

Pickcel's Slack allows you to show content from your Slack account and a channel where you are a member. 1. Login to your Pickcel account. Click on the Apps module. 2. Search for the app Slack using the Search box and you will find the app "App for ...

How to install the Pickcel software on an Android player from the Pickcel website?

Follow this simple procedure to Install the Pickcel Software on your Android device from the Pickcel Website: 1. On your android device, from the web browser, go to https://www.pickcel.com/download/#android 2. Click on the download icon. 3. After the ...