How to pair or register a device with the Pickcel Console?

1. Connect the digital signage player to the display and configure it with the Internet.

Pickcel also hosts a customer-specific cloud environment and serves through different URLs. If your media player is supplied by one of our partners, then the Pickcel app will come pre-installed with it. Please check with your service provider on further details and which server to connect to.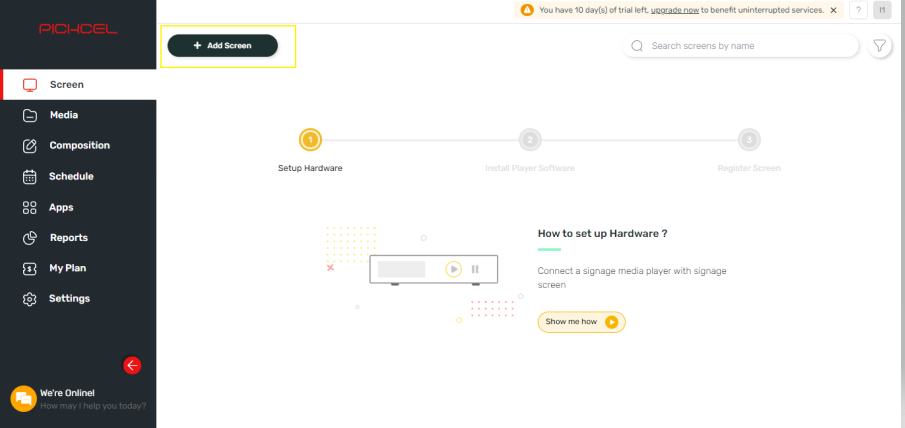 5. Enter the 6 digit registration code as shown on your screen/device to the add screen window of console.pickcel.com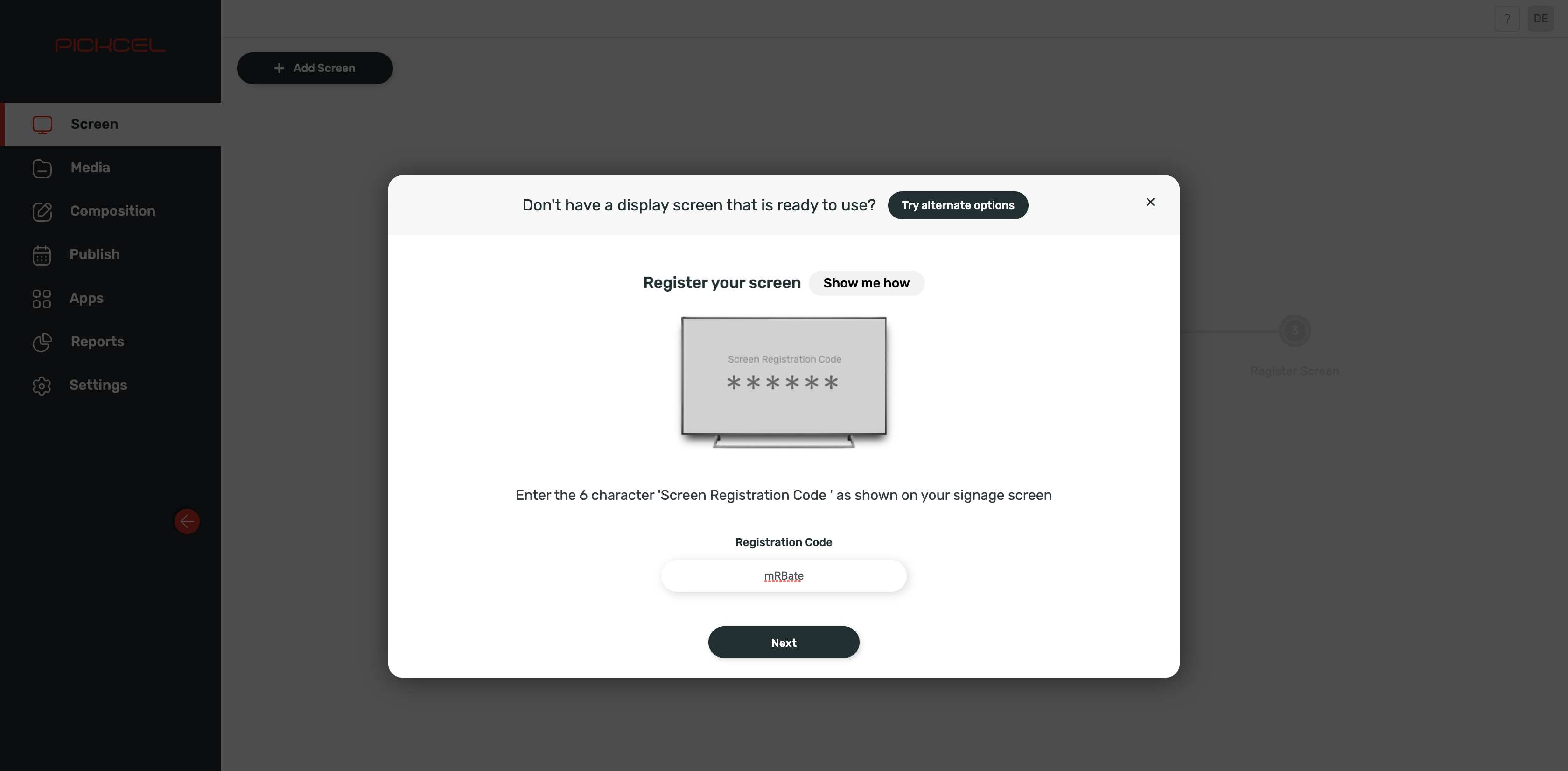 5. Enter screen name, location name, and google location, to complete the screen registration.