1. Log in to your Pickcel account. Click on "My Plan" from the menu and select the upgrade option of your choice.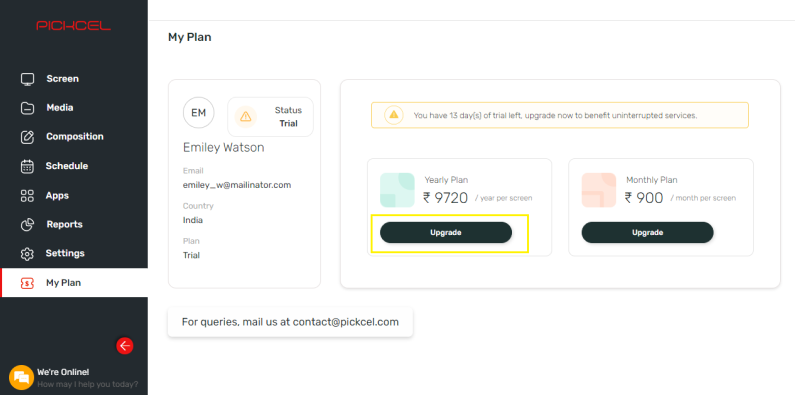 2. Enter your address details, GST number in the form and click on "Proceed"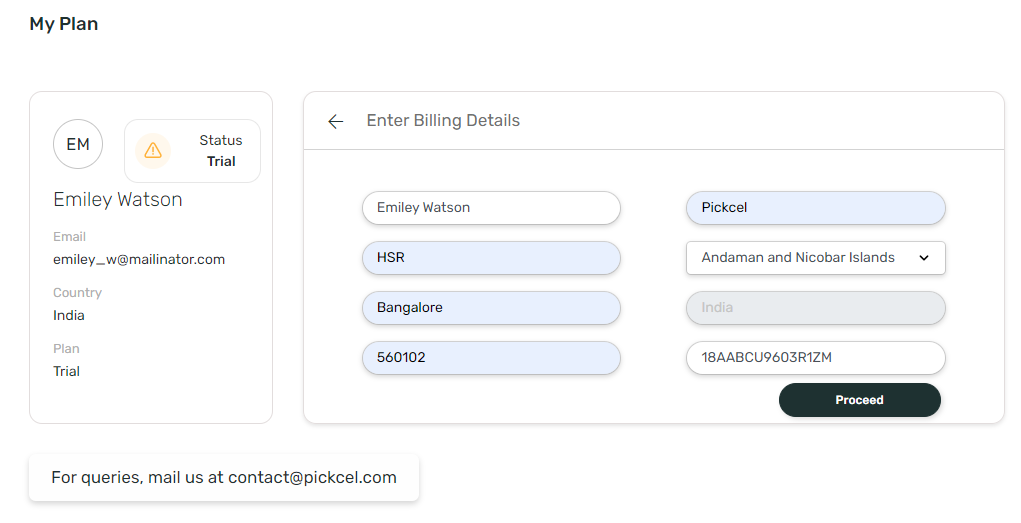 It will take you to the stripe checkout page

3. Enter the card details and complete the payment :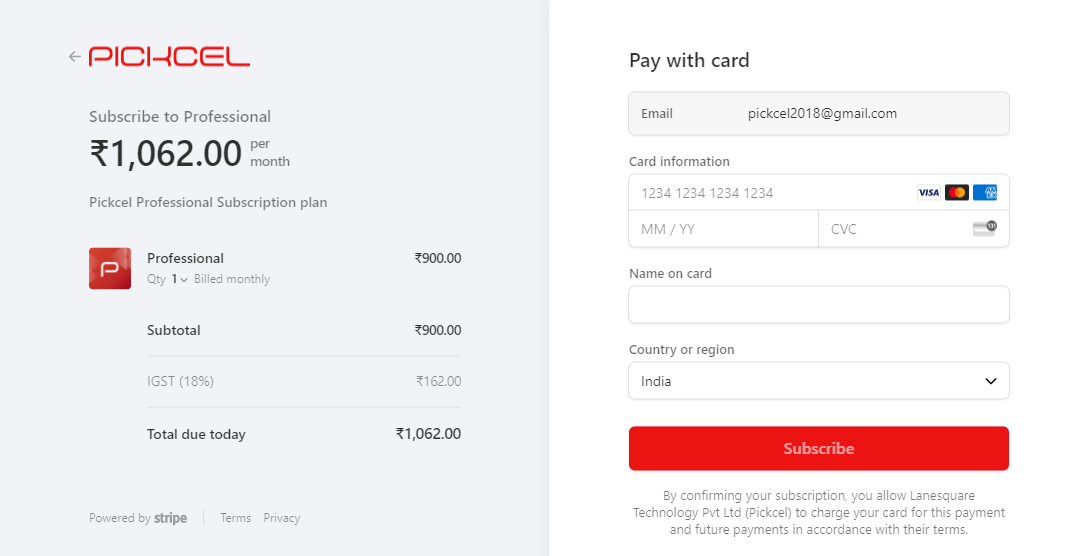 4. After successful payment, you will be taken back to Pickcel dashboard. The details of the plan can be seen using "View Plan" option. Also, change of plan, upgrade and cancellation can also be done using this .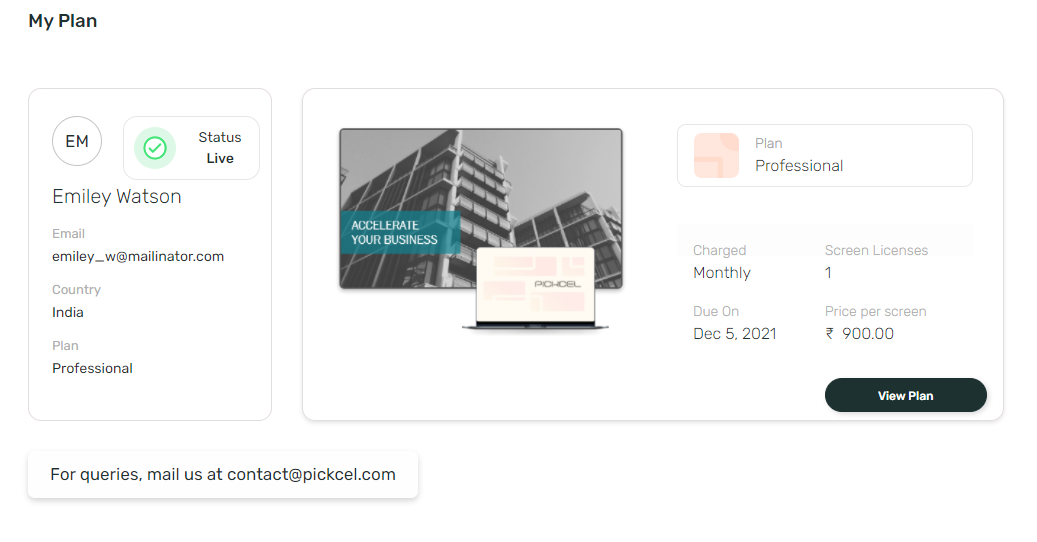 In case of issues, please contact our support team.