How to add media in Pickcel Console?

Watch on Youtube!
1. Login to your
Pickcel account
. > Click on the Media menu > "
+ Add Media
" button.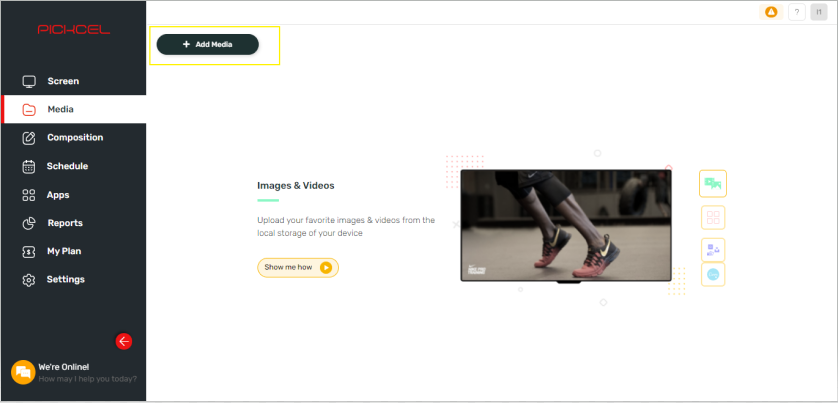 2. Select the option of your choice from the dropdown menu.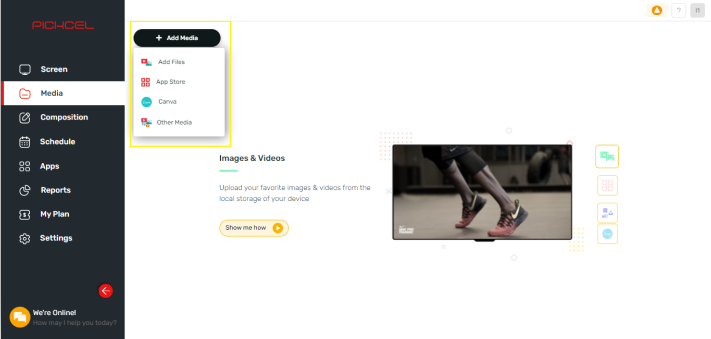 3. Click on "Add files".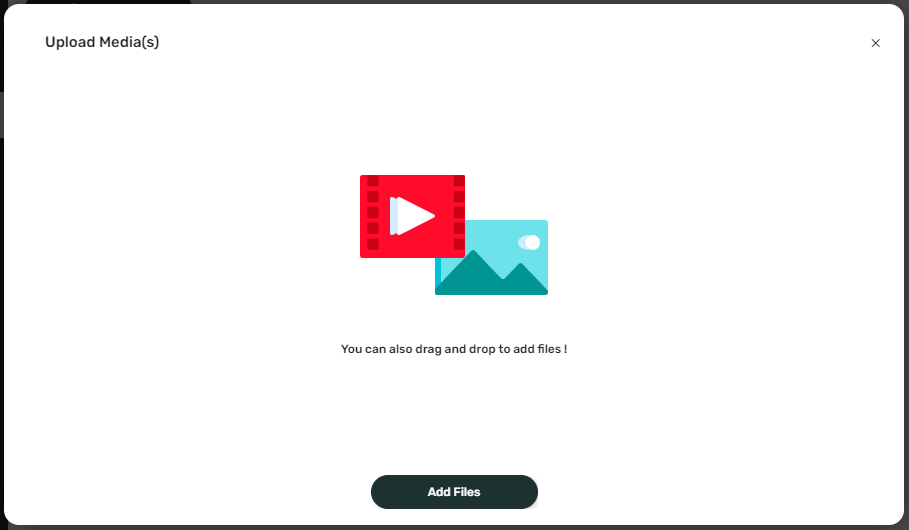 4. Select the files to be uploaded as media from your local storage. Then, click on "Upload". You will find a progress bar while uploading.

5. A confirmation will be displayed after the upload is successful.