How to add media in Pickcel Console?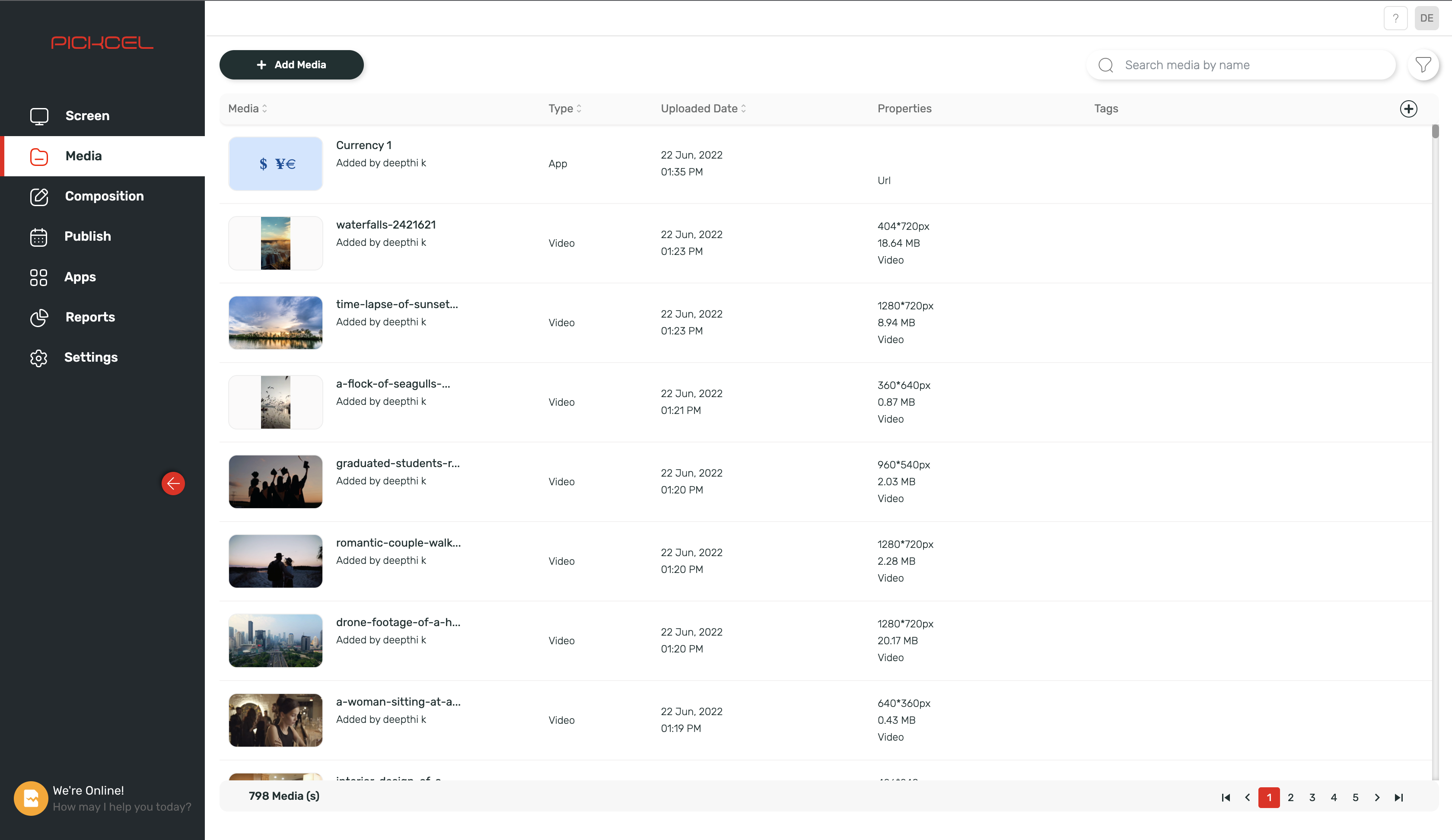 2. Click on the Media button.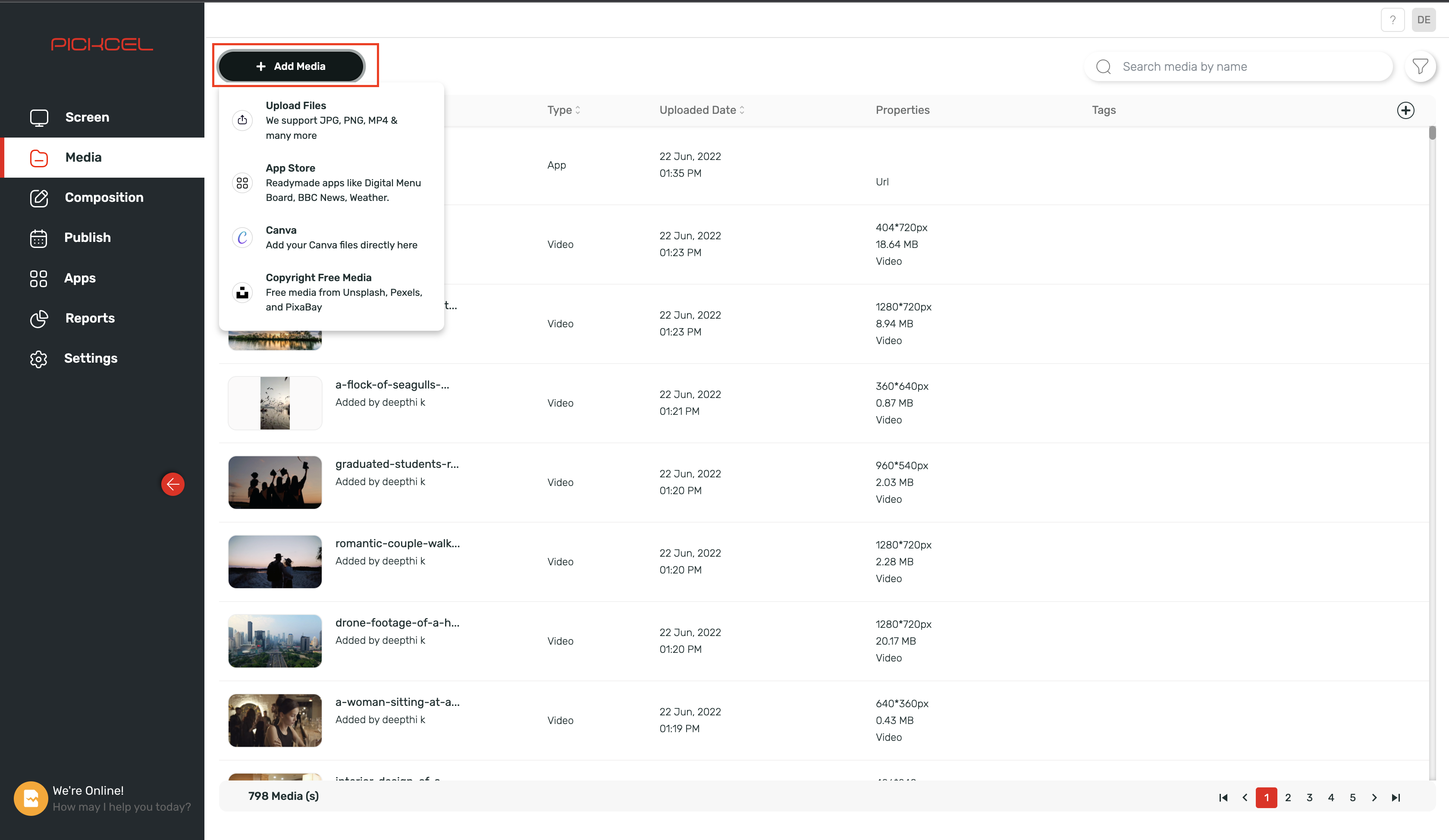 3. Click on "Upload files" option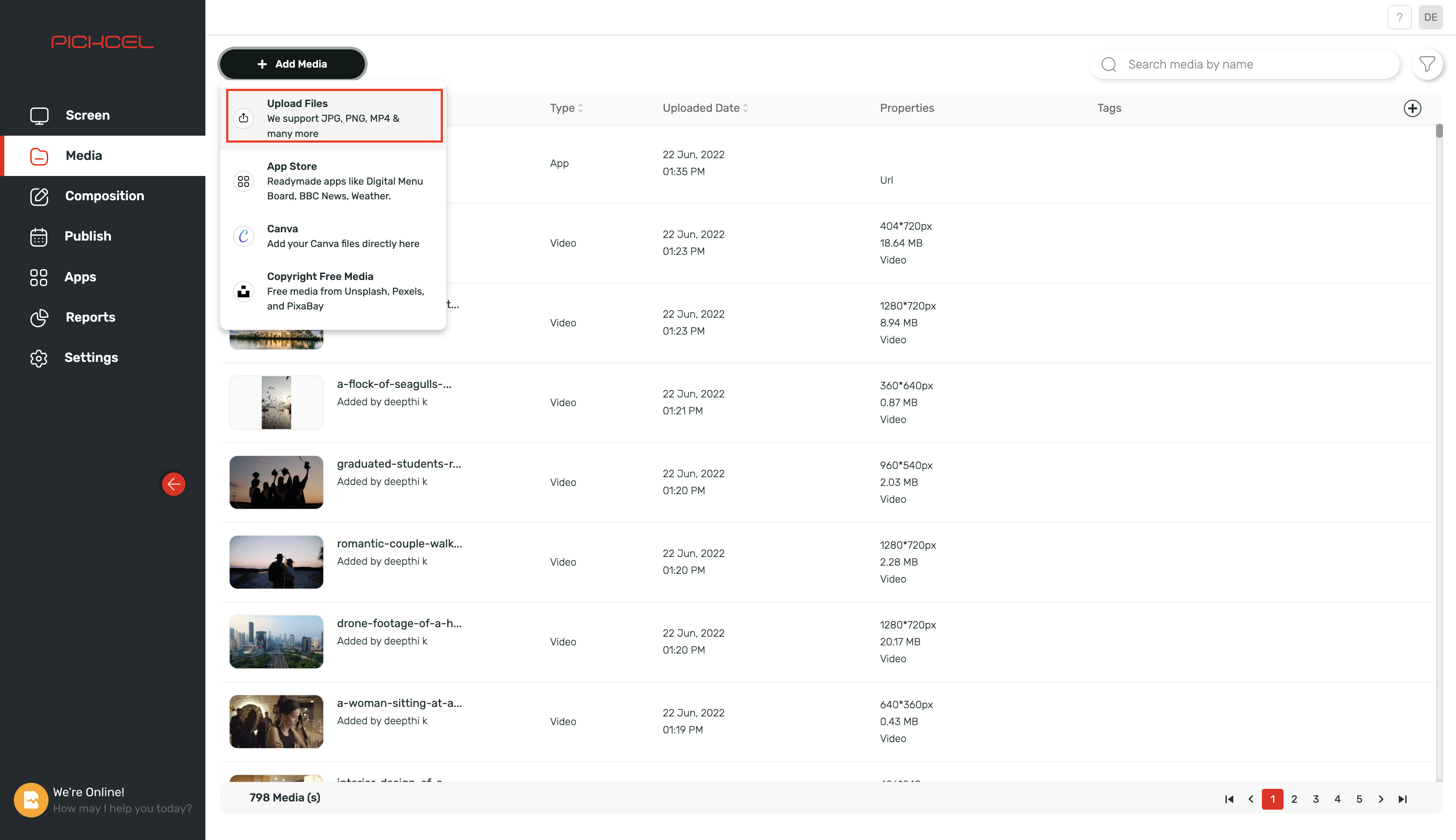 4. Click on "Upload From Computer" to upload or you can also drag and drop media files from your computer.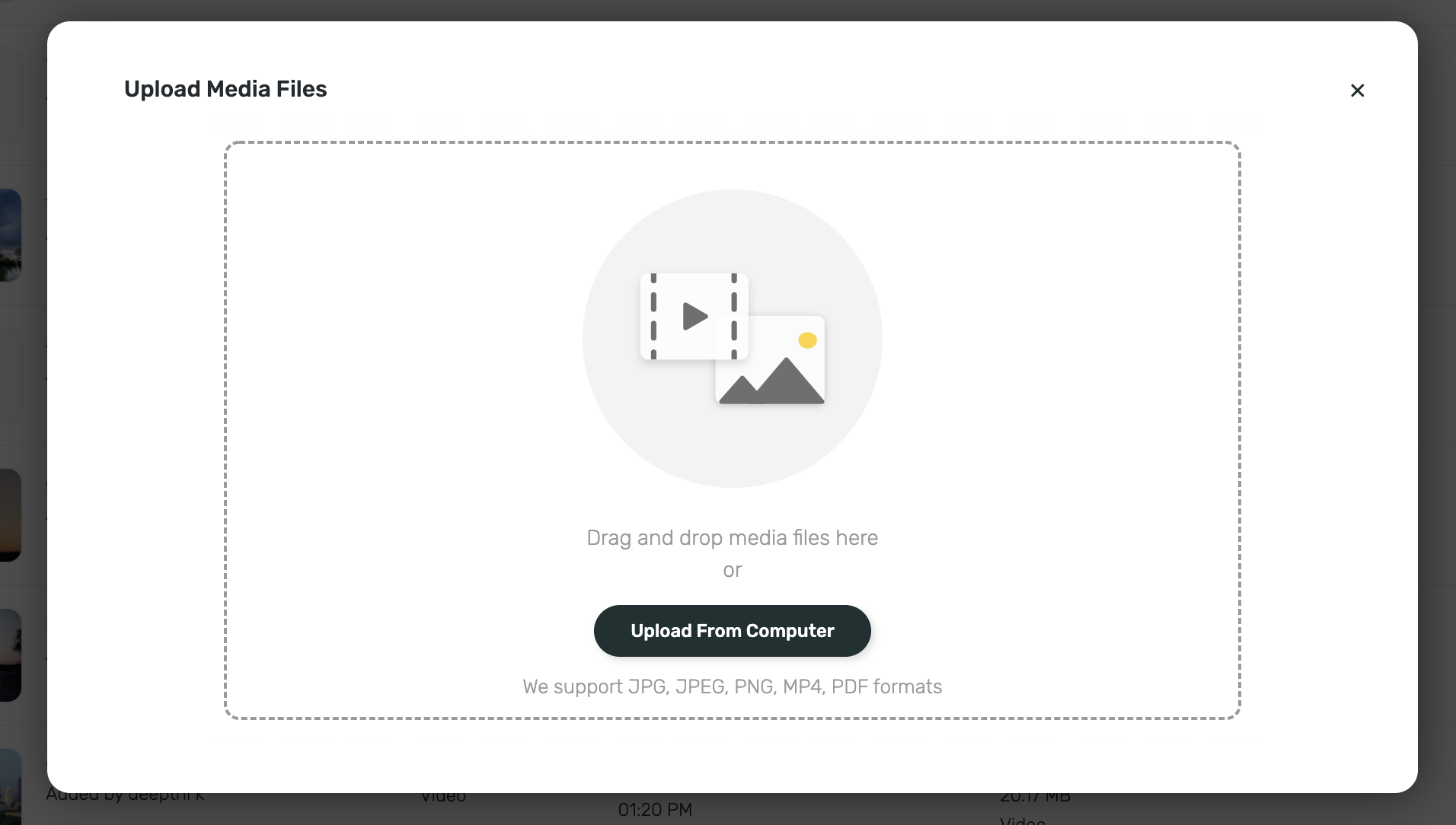 5. You can track the upload status and once its uploaded it will reflect in the media module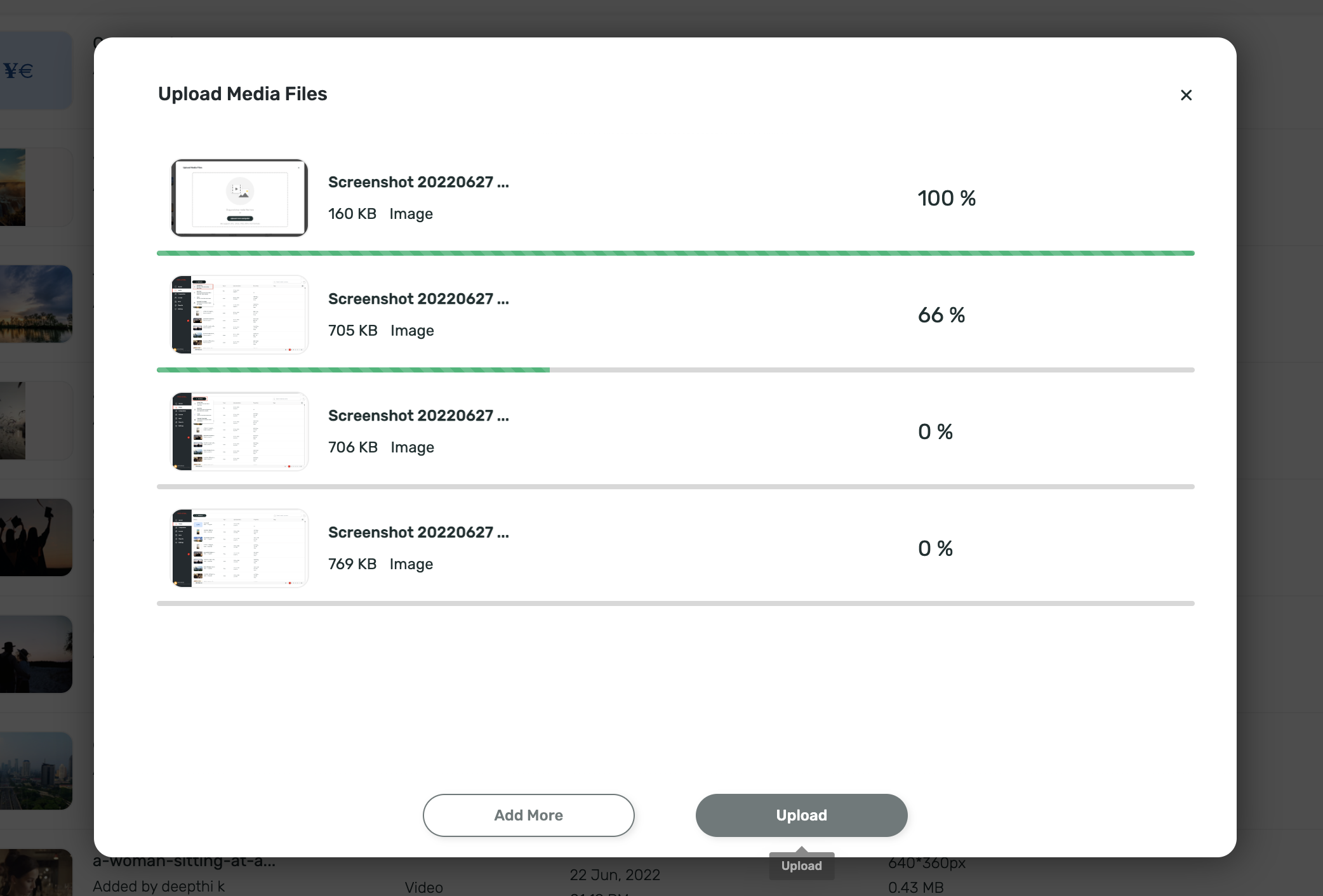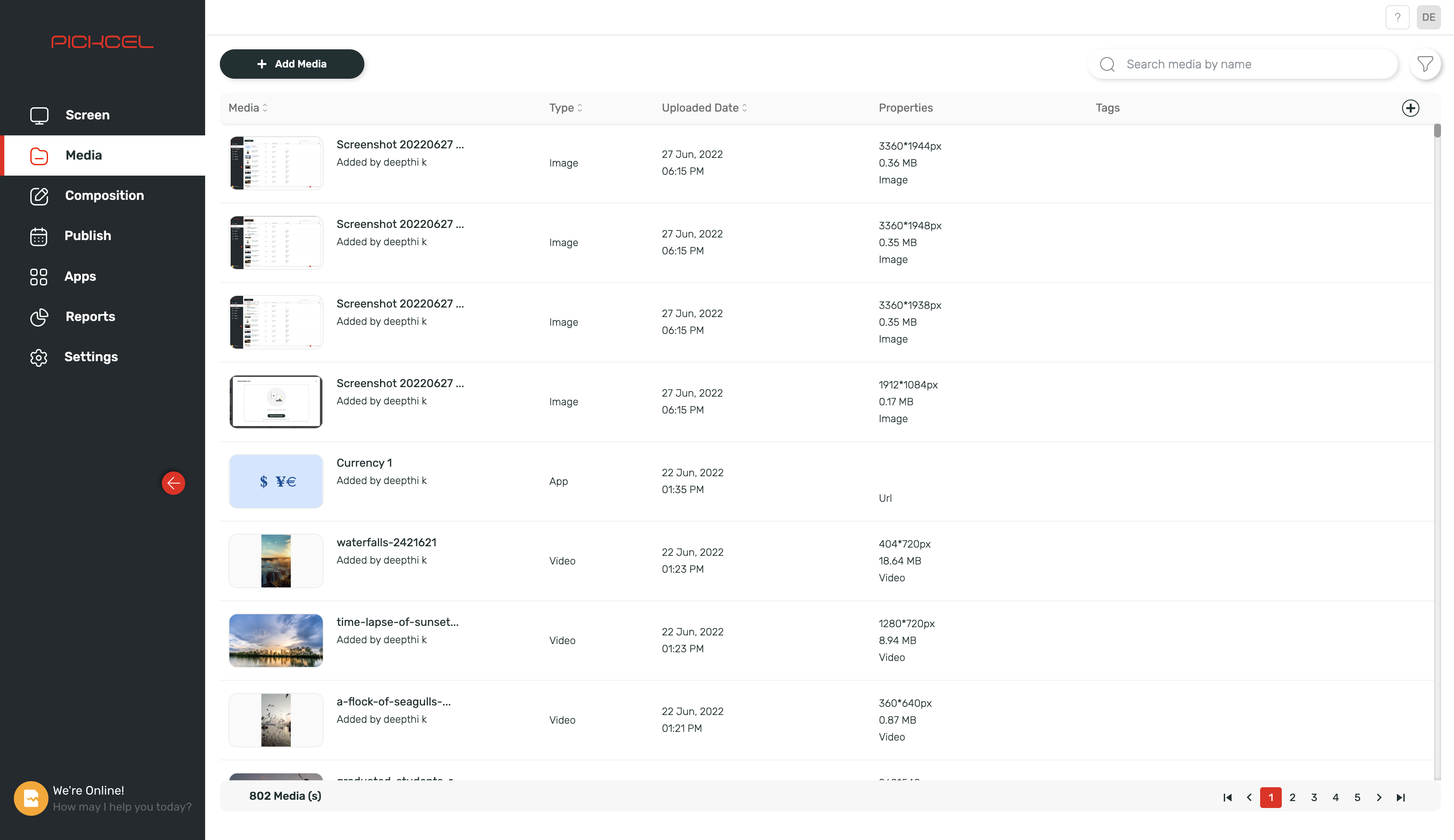 Related Articles

What's Pickcel console ?

Pickcel console is a webapp through which content is published on signage screens. It consists of 8 modules, among which Screen, Media, Composition and Publish modules establish the complete cycle to publish content to the screen. Screen : In this ...

How to add the App for Slack from the Pickcel App Store?

Pickcel's Slack allows you to show content from your Slack account and a channel where you are a member. 1. Login to your Pickcel account. Click on the Apps module. 2. Search for the app Slack using the Search box and you will find the app "App for ...

What are the media file formats supported in Pickcel?

Pickcel offers versatility in handling different types of media files, including images, videos, and PDFs. Below is a list of the compatible file formats for each media type within the Pickcel platform: - Images : You can easily upload image files in ...

How to pair or register a device with the Pickcel Console?

1. Connect the digital signage player to the display and configure it with the Internet. 2. Download & install the Pickcel digital signage application on your signage player device: Android Chrome OS Amazon Fire TV Stick Linux Windows macOS 3. Launch ...

How to view and edit the Schedule from Screen details?

To view and edit Schedule from screen details, 1. Login to your Pickcel account and screen module will be opened. Select the screen that you want view the schedule of. 2. You can view the name of the schedule in the column Current schedule. You can ...