How to add media in Pickcel Console?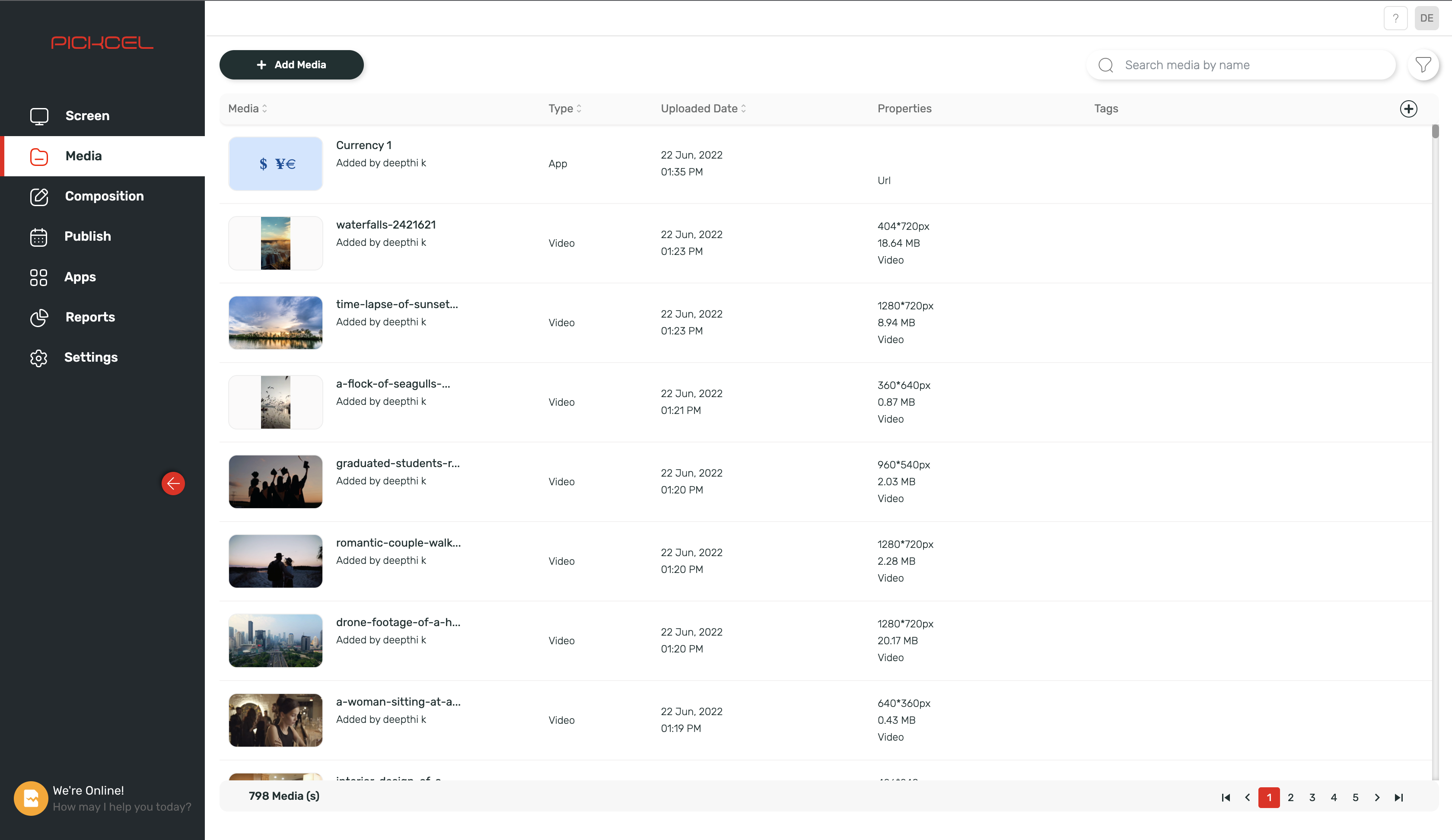 2. Click on the "Media" button.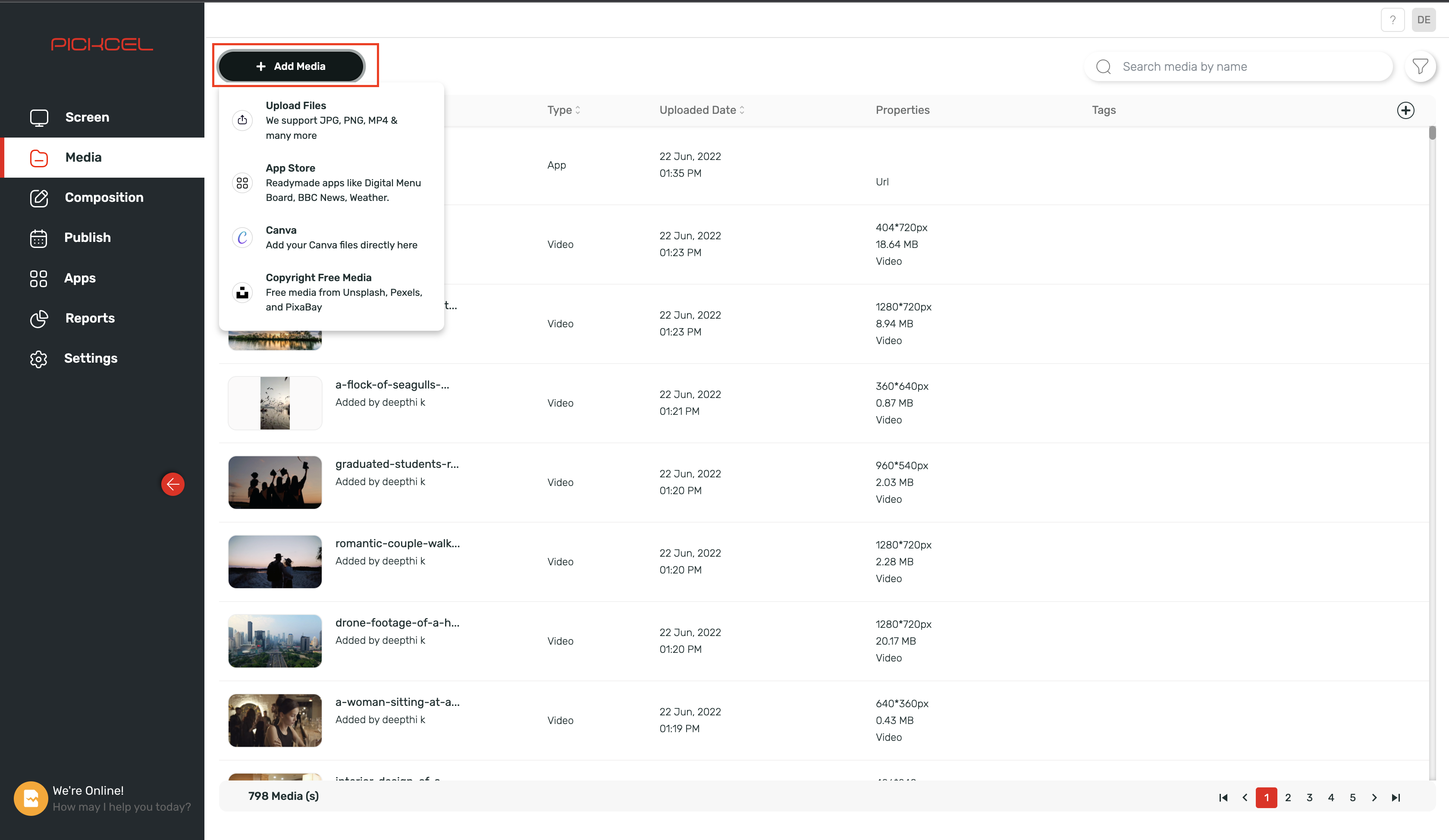 3. Click on "Upload files" option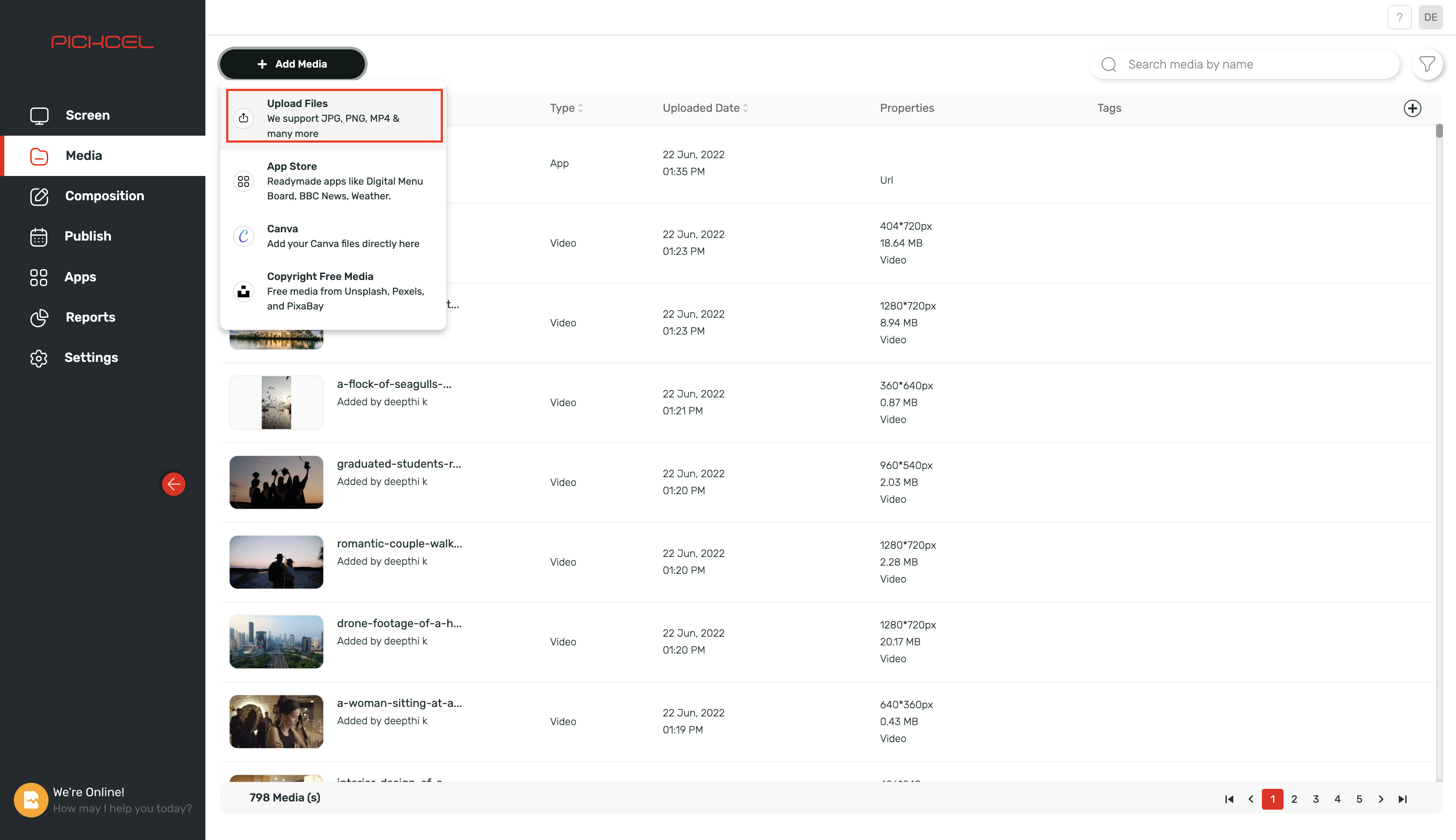 4. Click on "Upload From Computer" to upload or you can also drag and drop media files from your computer.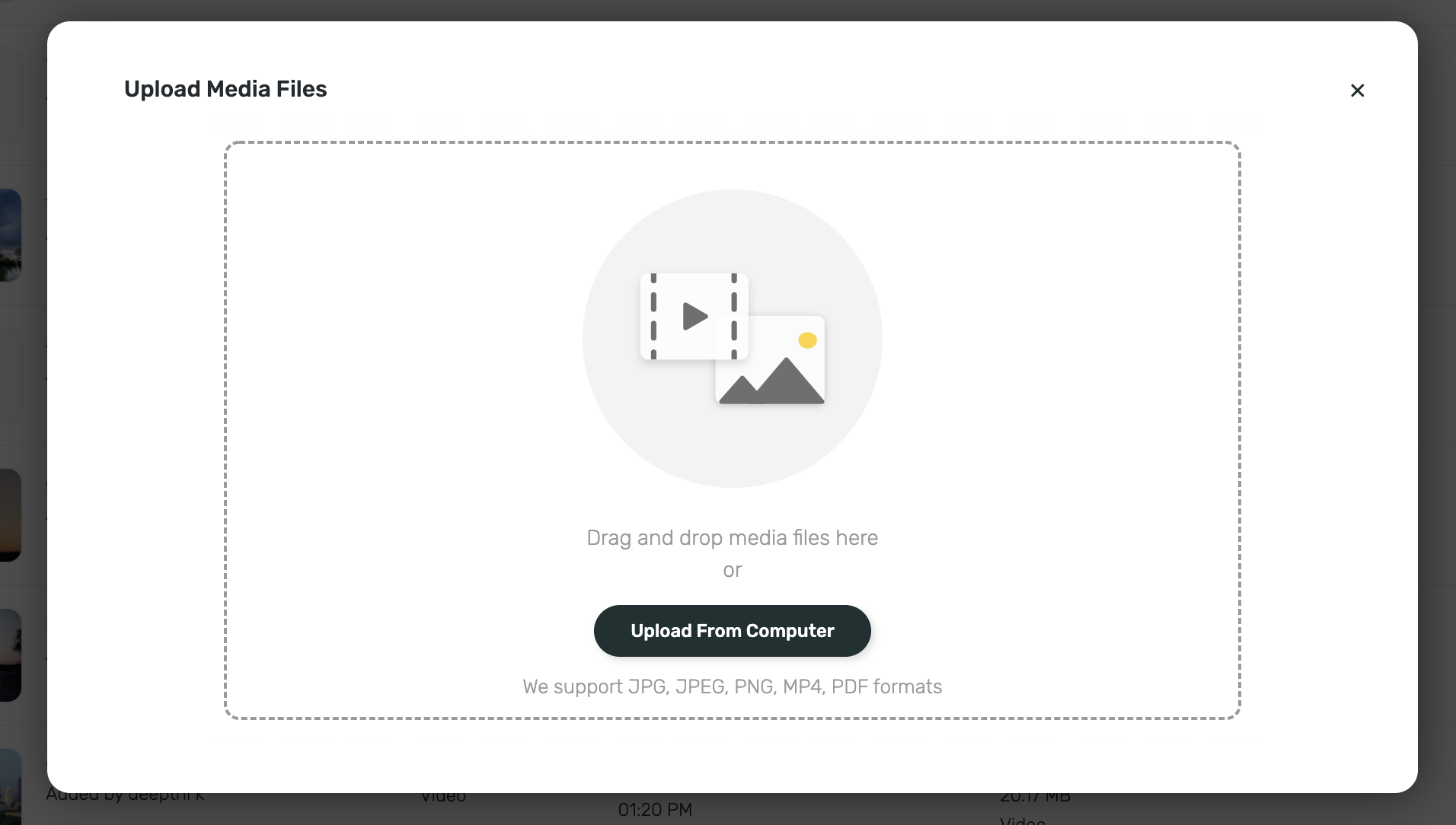 5. You can track the upload status and once its uploaded it will reflect in the media module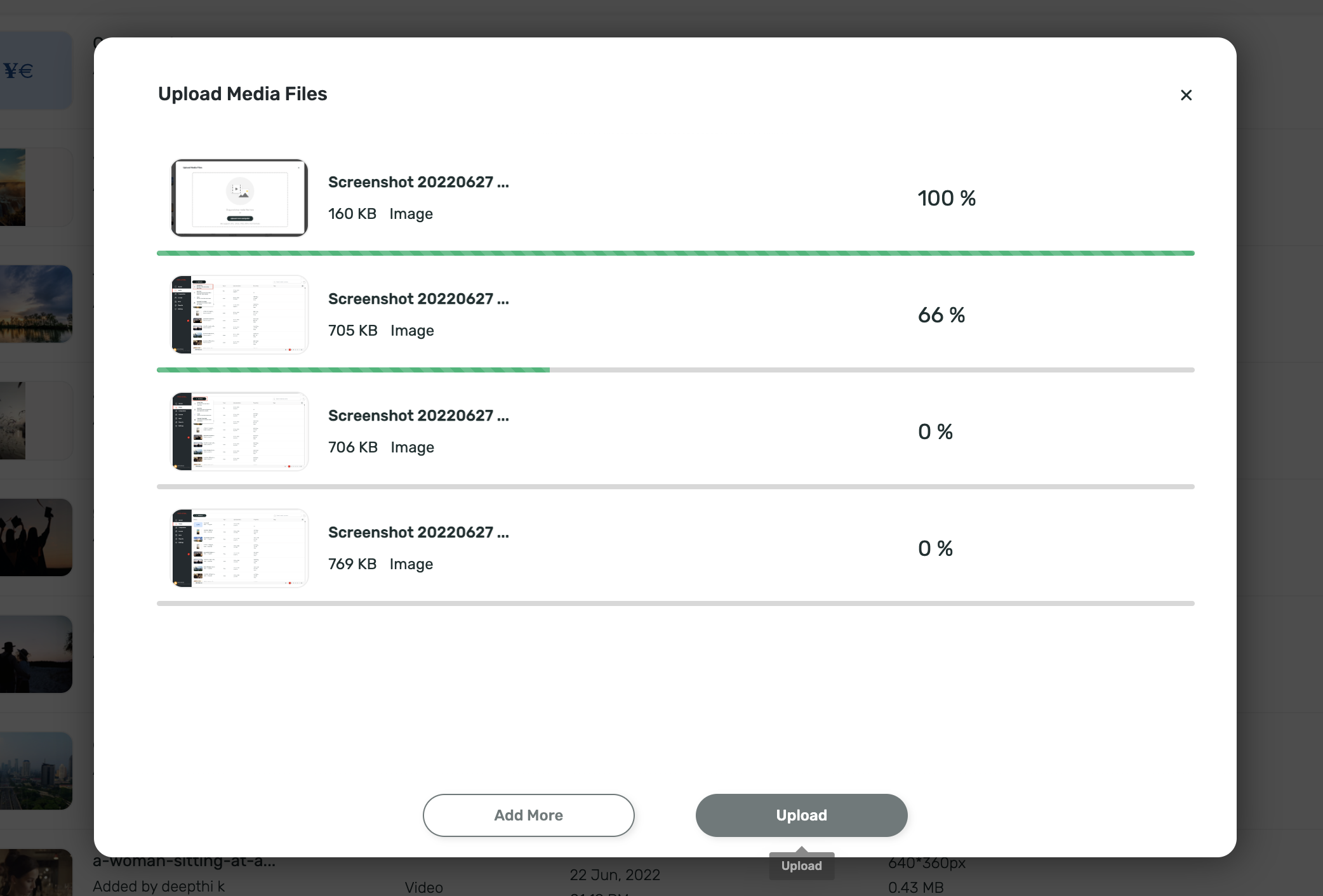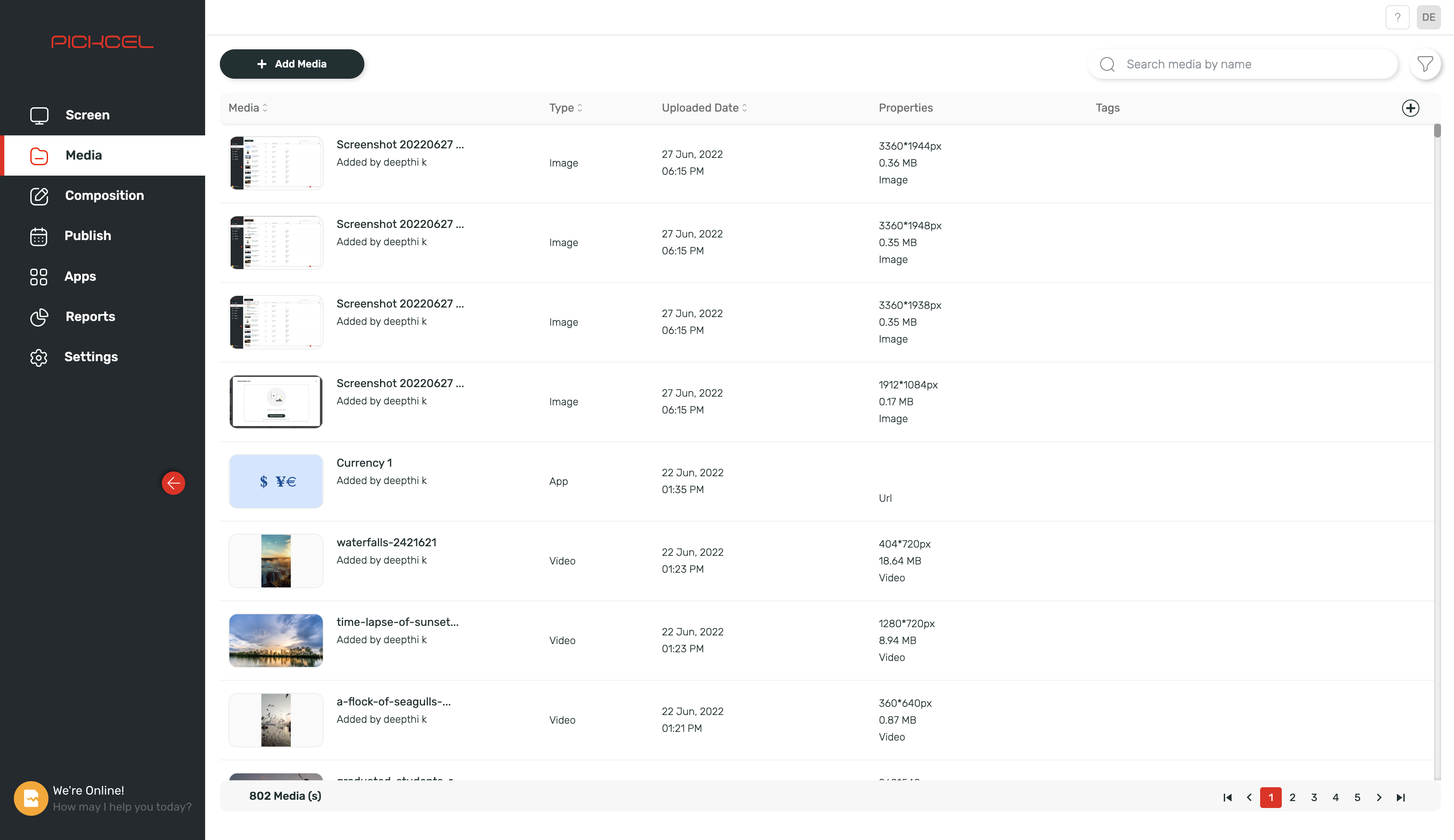 Related Articles

How to pair or register a device with the Pickcel Console?

Watch on youtube! ​ 1. Connect the digital signage player to the display and configure it with the Internet. 2. Download ...

How to delete media in Pickcel digital signage?

Any media types (images,videos,PDFs and apps) can be deleted from media module following below steps, unless its not associated with any composition. 1. Login to console and click on Media module 2. Hover against the media to be deleted and three ...

Why is my media files are not getting deleted ?

Any media files added to Pickcel console can be deleted using the delete option against it. But if the media files are associated to any composition, then the media files will not be deleted and you will observe below error : In such cases, you will ...

What are Media?

Media are the video, images, and apps that you upload to the Pickcel CMS. These are basically the contents that you play on your screens (Displays/TV Screens). We support all standard formats of images/videos, pdf, and GIFs.

Who is a Sub user and How do I add sub users in Pickcel ?

Sub-User means any person that is given access to the particular Pickcel account by the Admin user of that account. The access of the subuser can be restricted using roles and permissions. Please refer What are Roles and how do I set user Roles for ...