How to add media in Pickcel Console?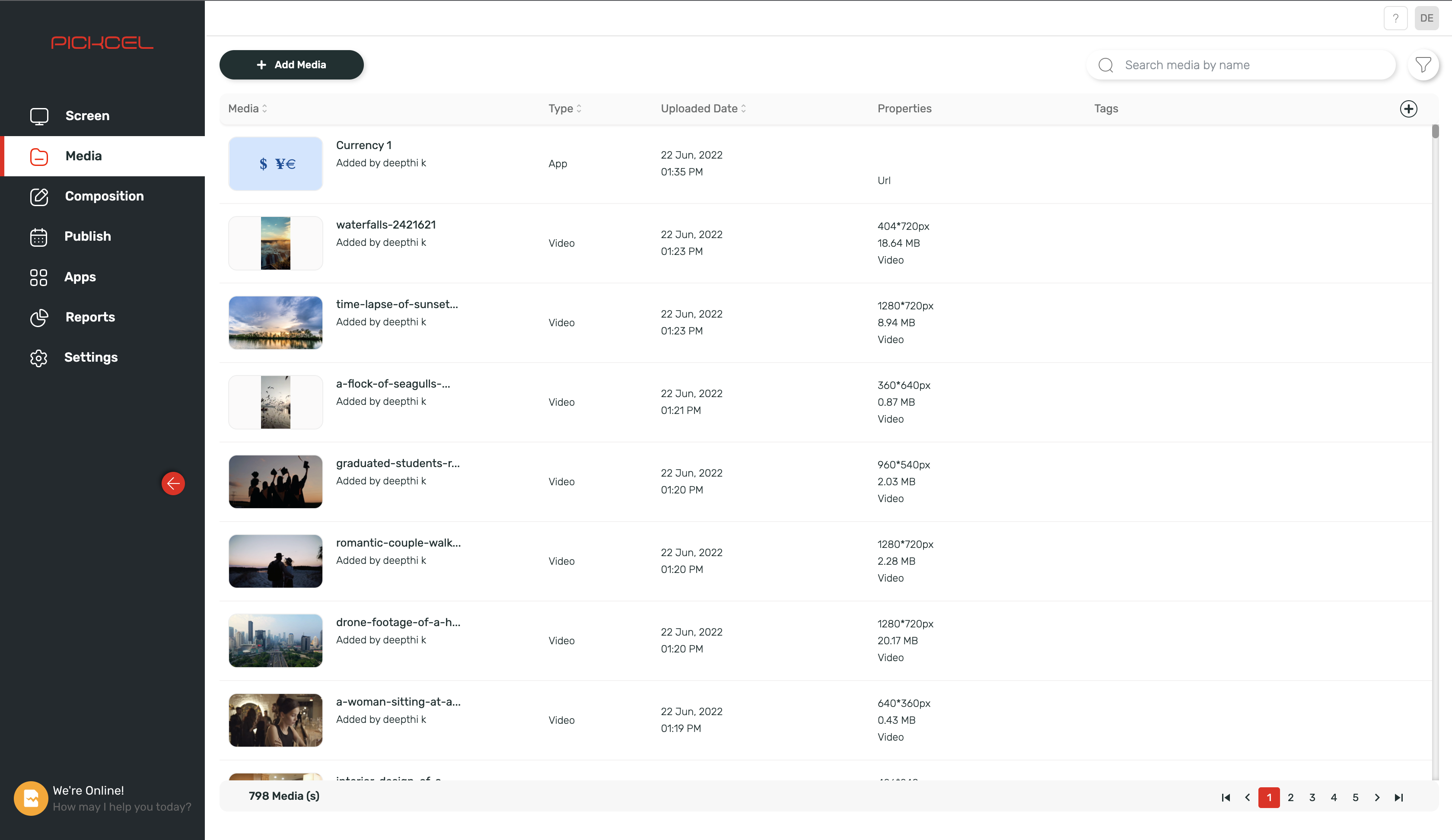 2. Click on the "Media" button.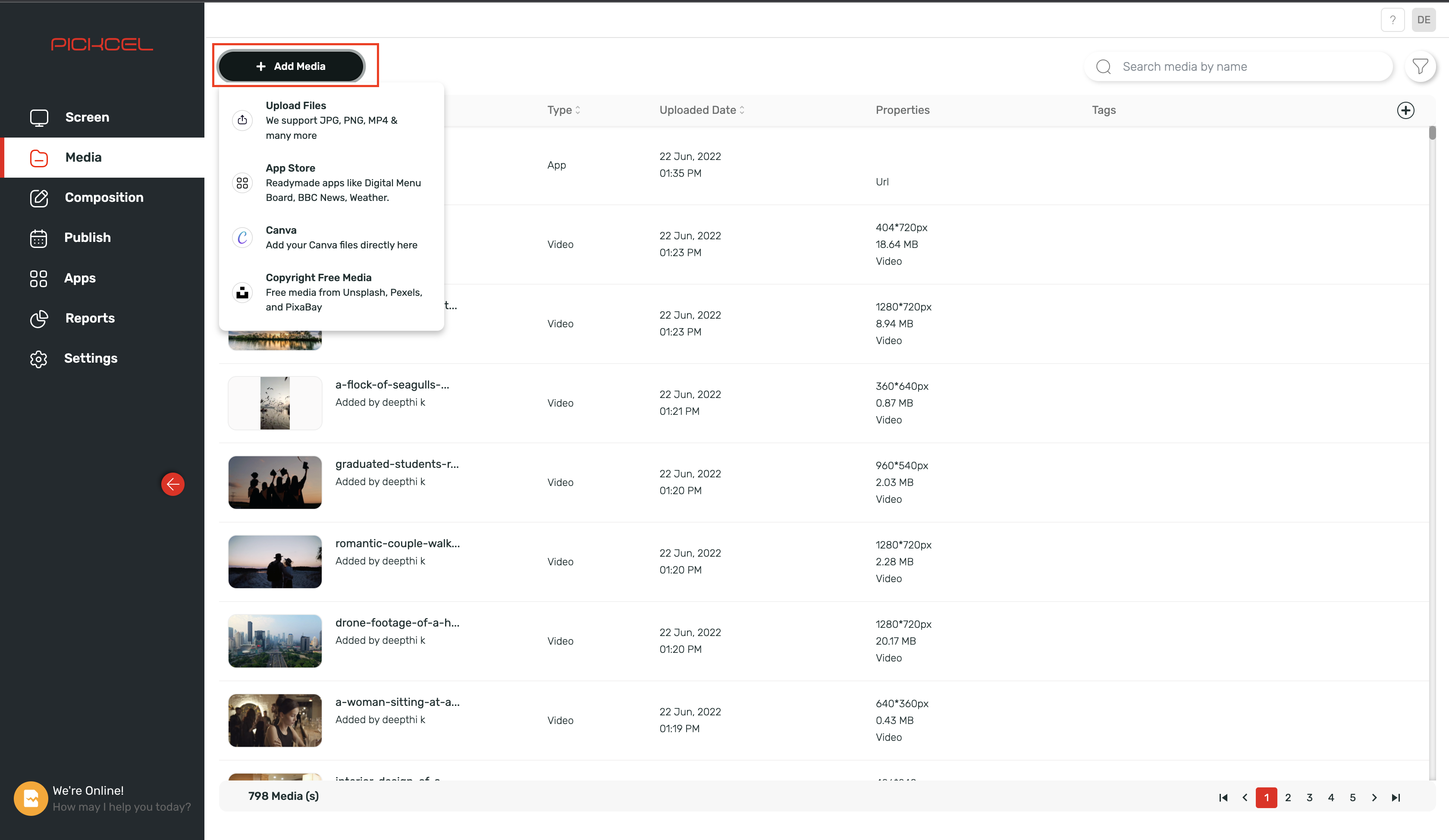 3. Click on "Upload files" option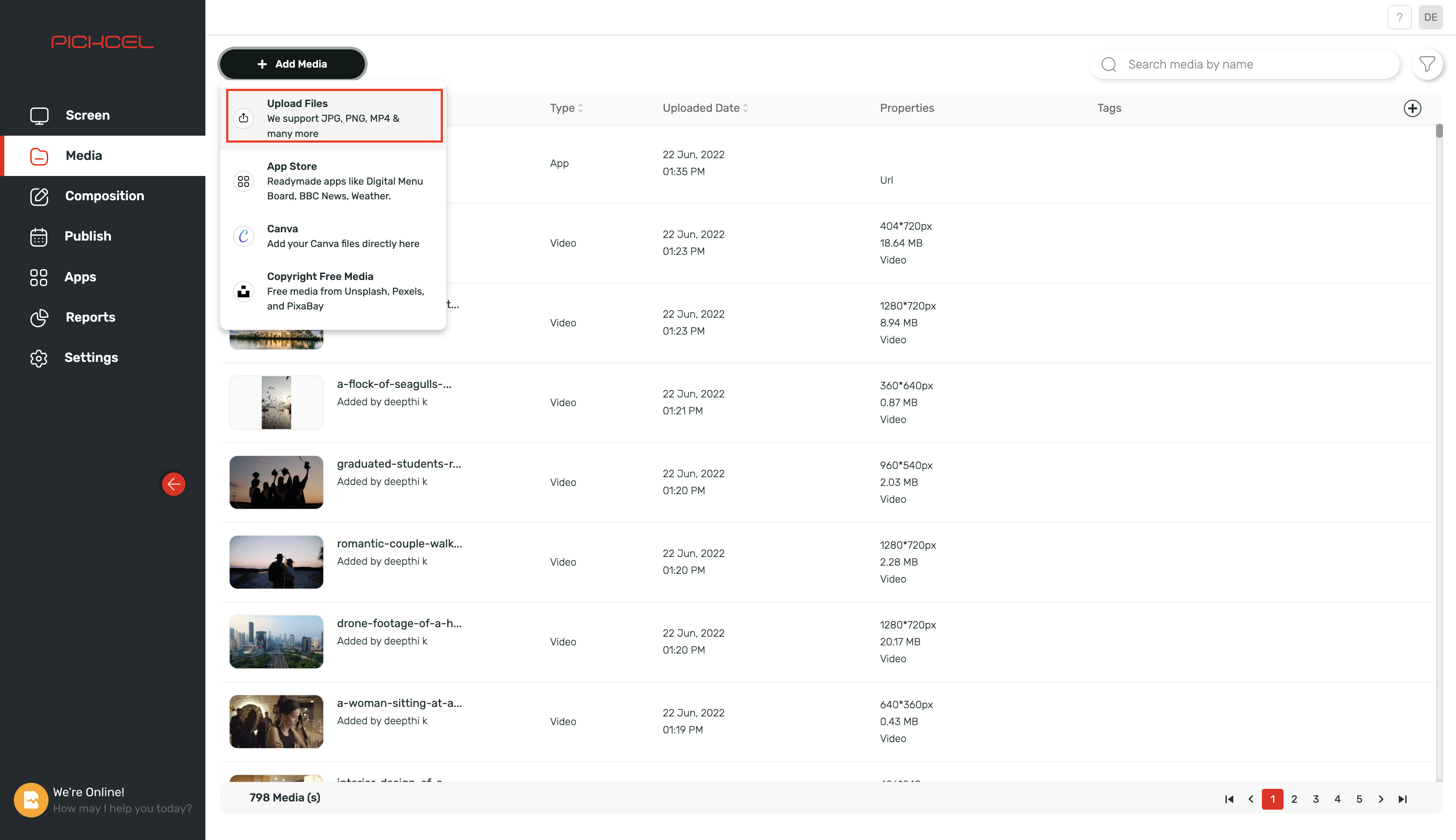 4. Click on "Upload From Computer" to upload or you can also drag and drop media files from your computer.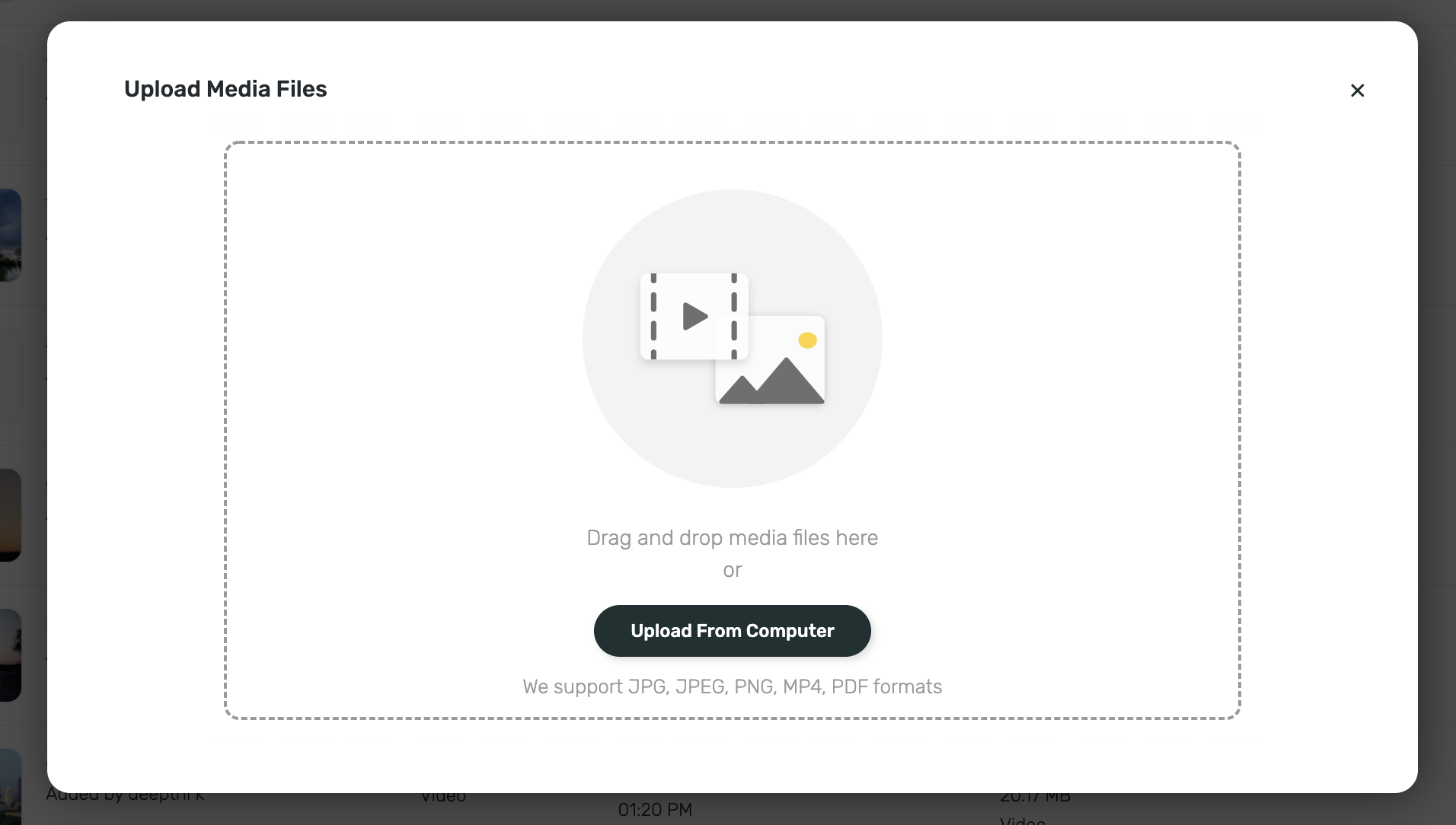 5. You can track the upload status and once its uploaded it will reflect in the media module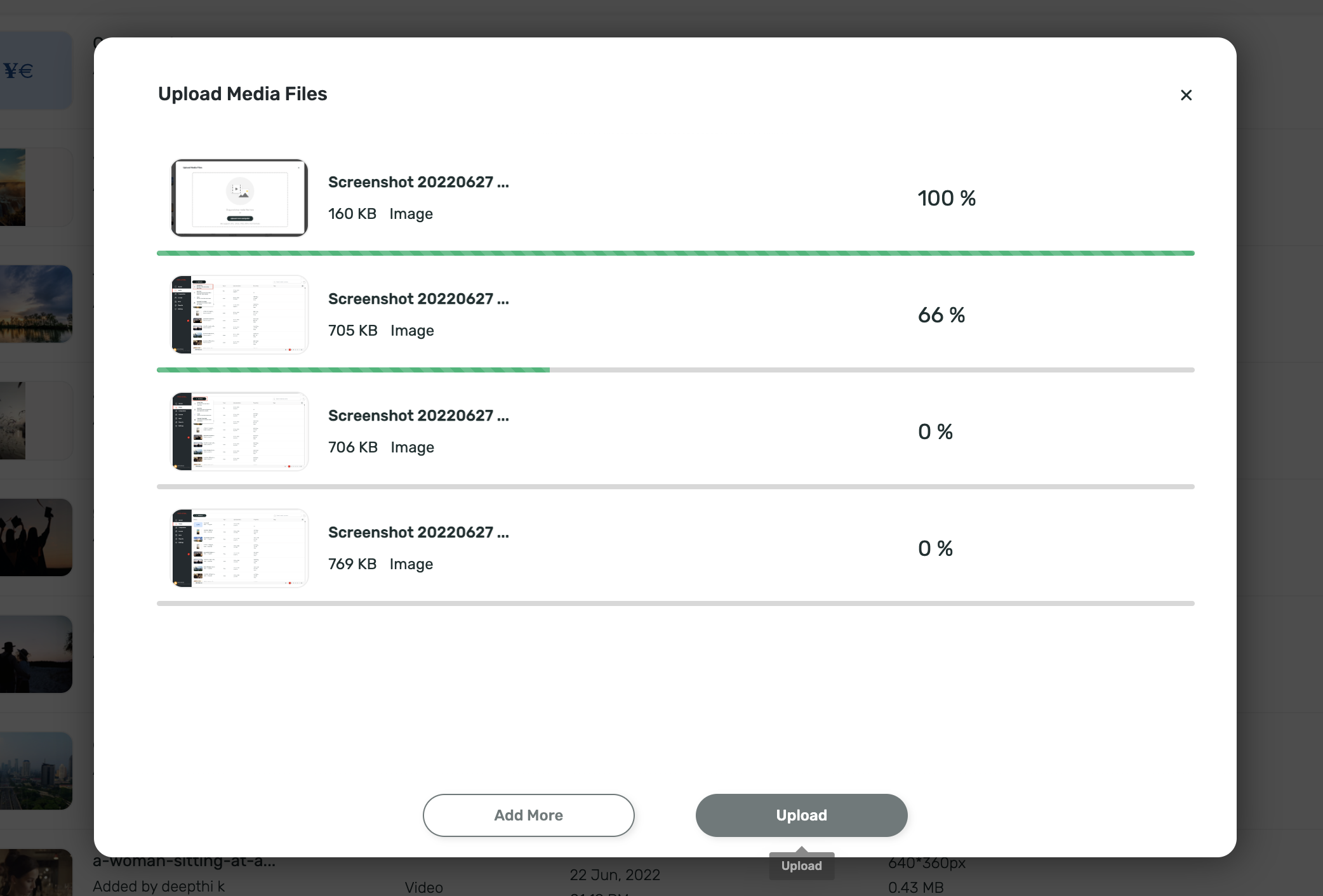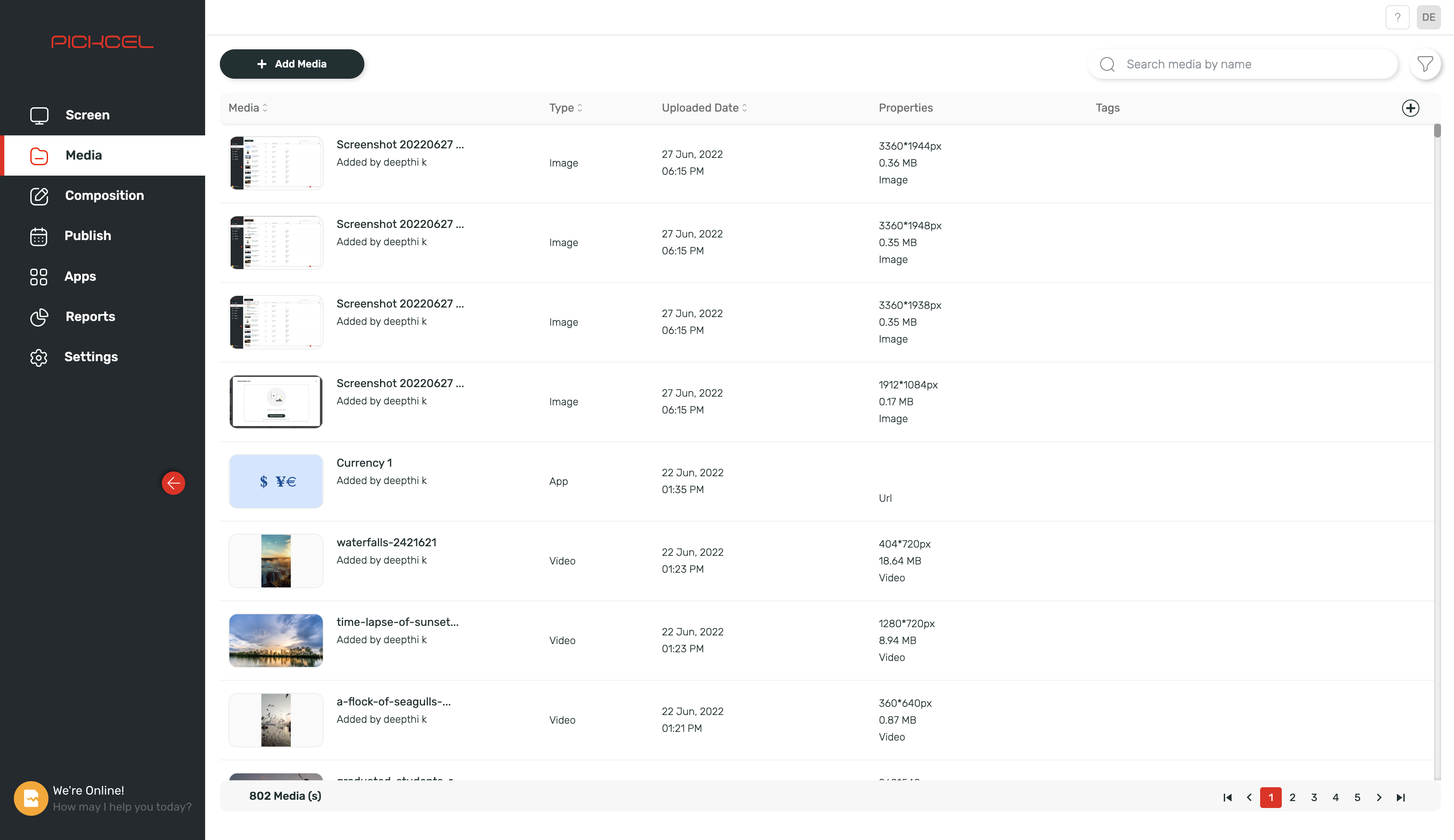 Related Articles

How to pair or register a device with the Pickcel Console?

Watch on youtube! ​ 1. Connect the digital signage player to the display and configure it with the Internet. 2. Download & ...

How to delete media ?

Any media types (images,videos,PDFs and apps) can be deleted from media module following below steps, unless its not associated with any composition. 1. Login to console and click on Media module 2. Hover against the media to be deleted and three ...

What are Media?

Media are the video, images, and apps that you upload to the Pickcel CMS. These are basically the contents that you play on your screens (Displays/TV Screens). We support all standard formats of images/videos, pdf, and GIFs.

Is it compulsory to purchase the Android Media player (device) from Pickcel?

Pickcel has tested more than 20+ Media Players that are available in the market and recommends Android Media players for better outcome and efficiency. However, you can purchase any Android player with minimum system requirements given by Pickcel. ...

Do the Pickcel-recommended media players support Wi-Fi and Ethernet?

Yes, the Pickcel-recommended media players support both Wi-Fi and Ethernet. Refer to the Pickcel Digital signage player page for more information.