1. Go to the
'
Apps
'
module.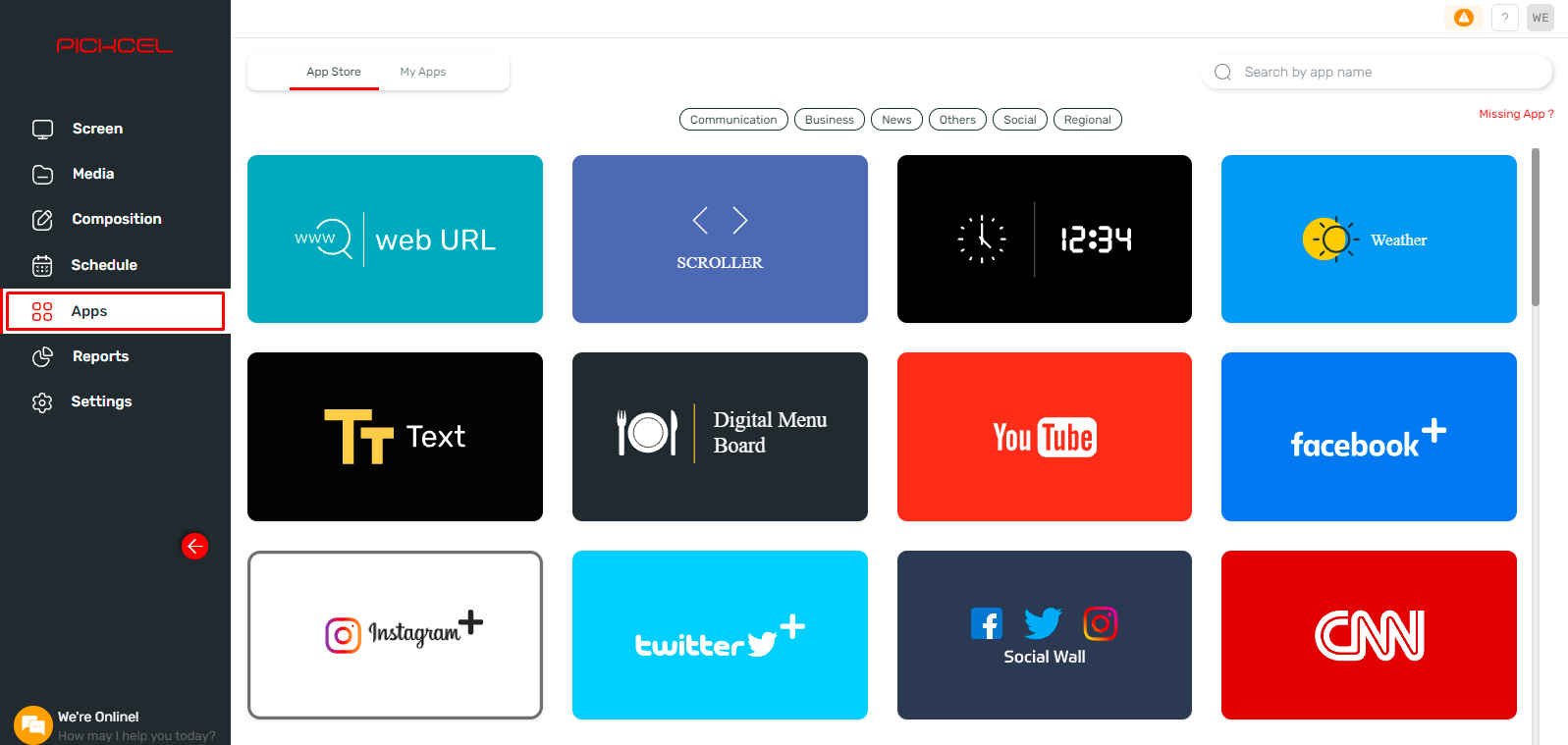 2. Search for the 'Digital Menu Board' app using the search field.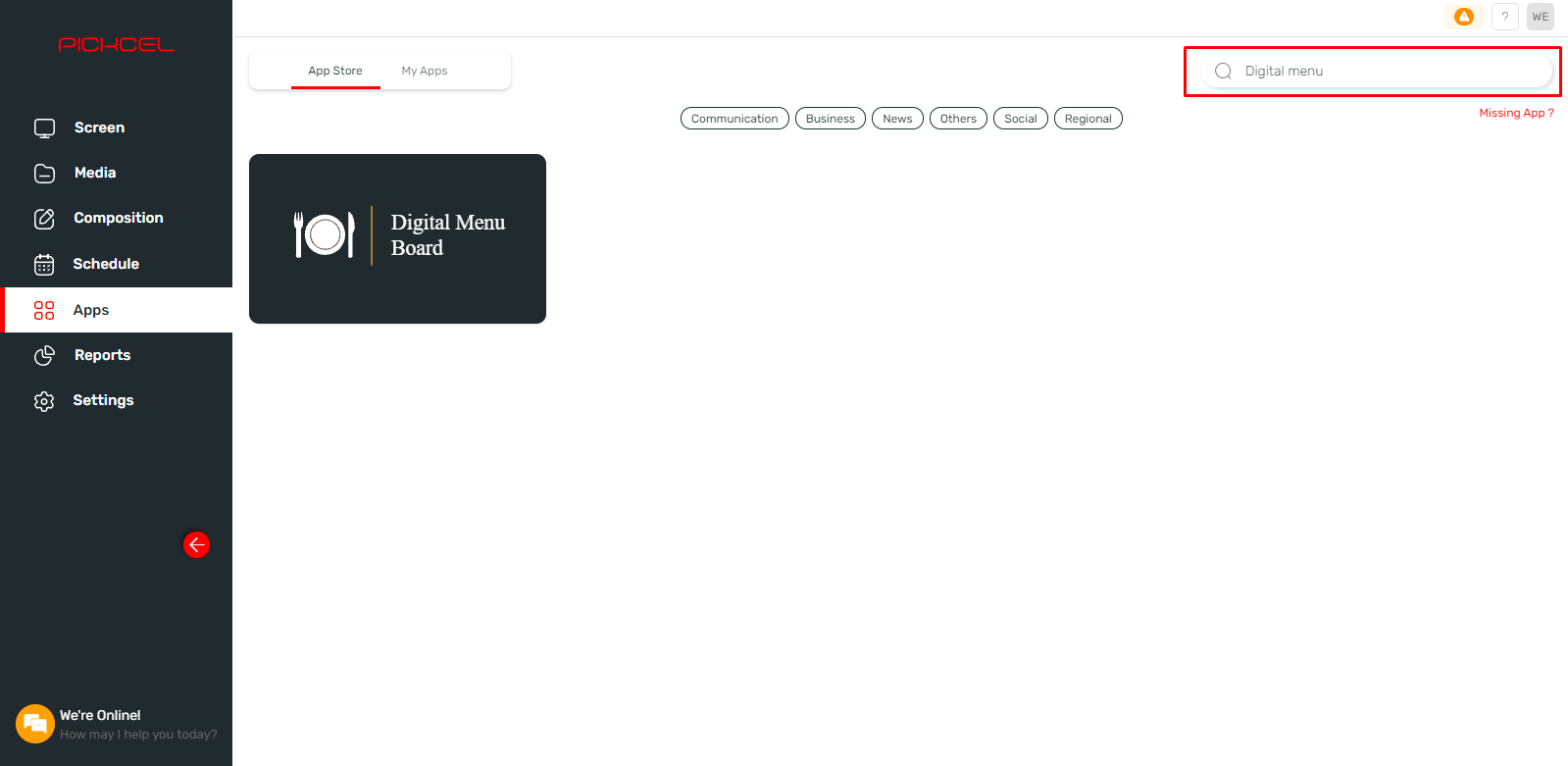 3. Hover over the app and click on the
'+'
icon.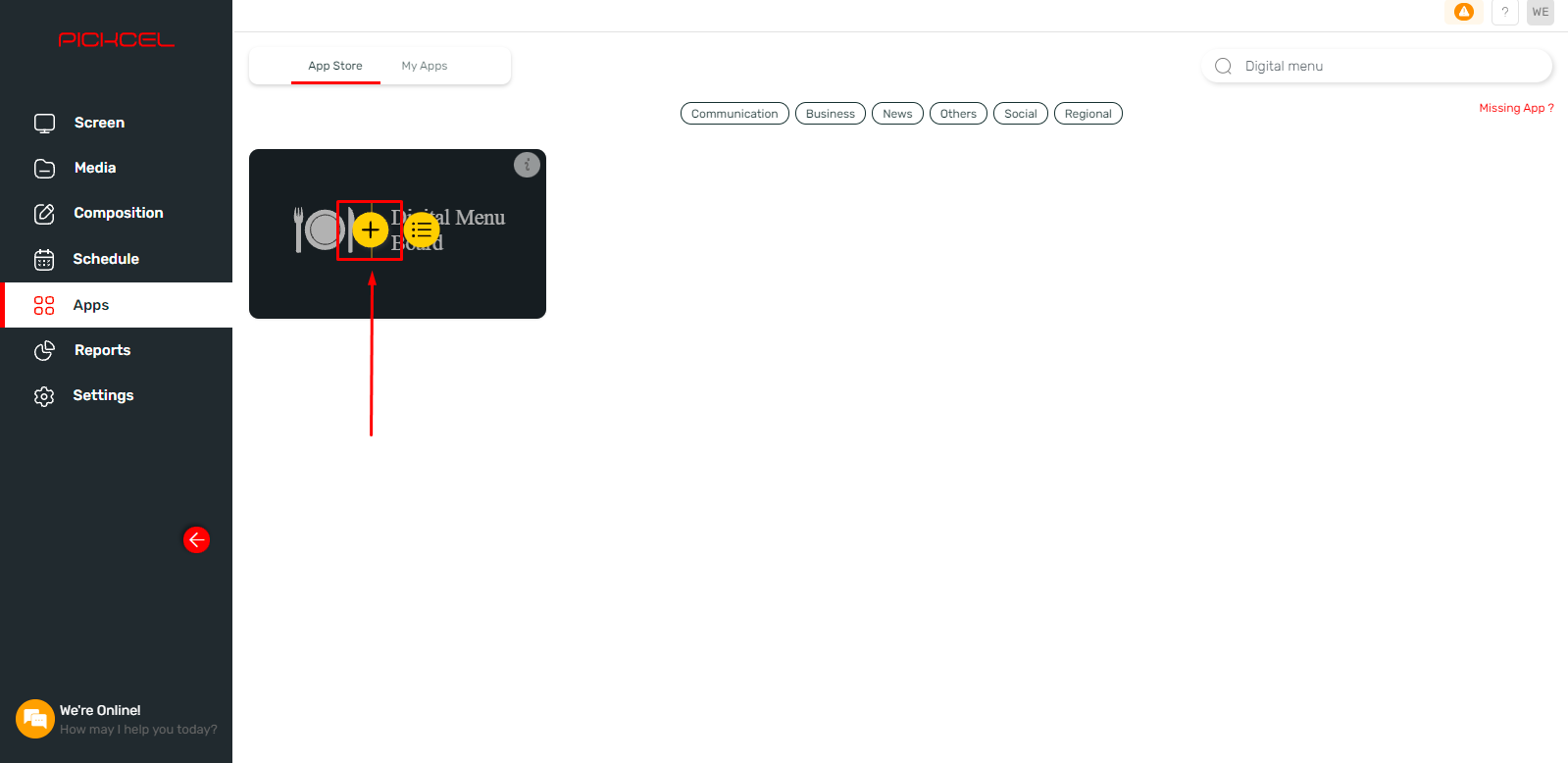 4. Select a template of your choice or create your own design.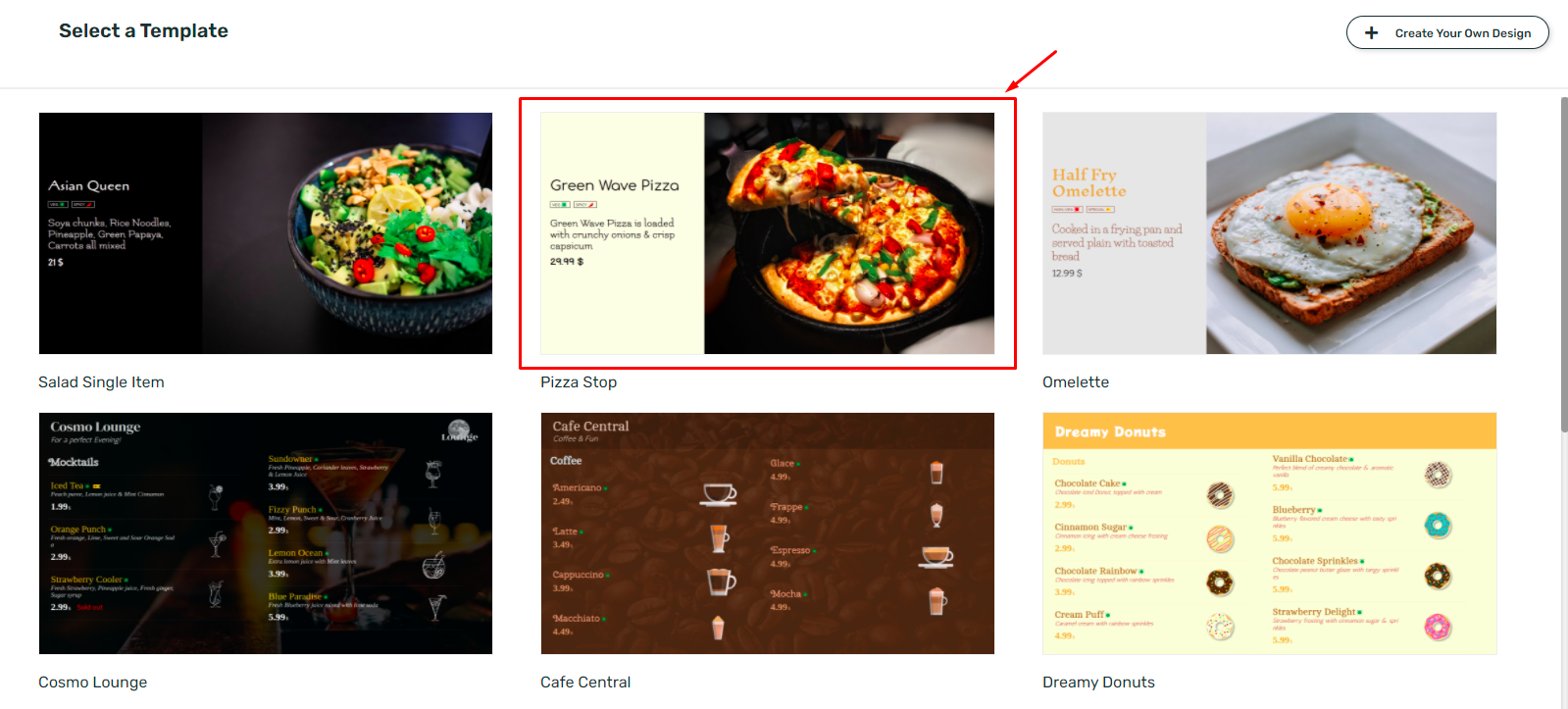 5. Enter the 'Menu Title.'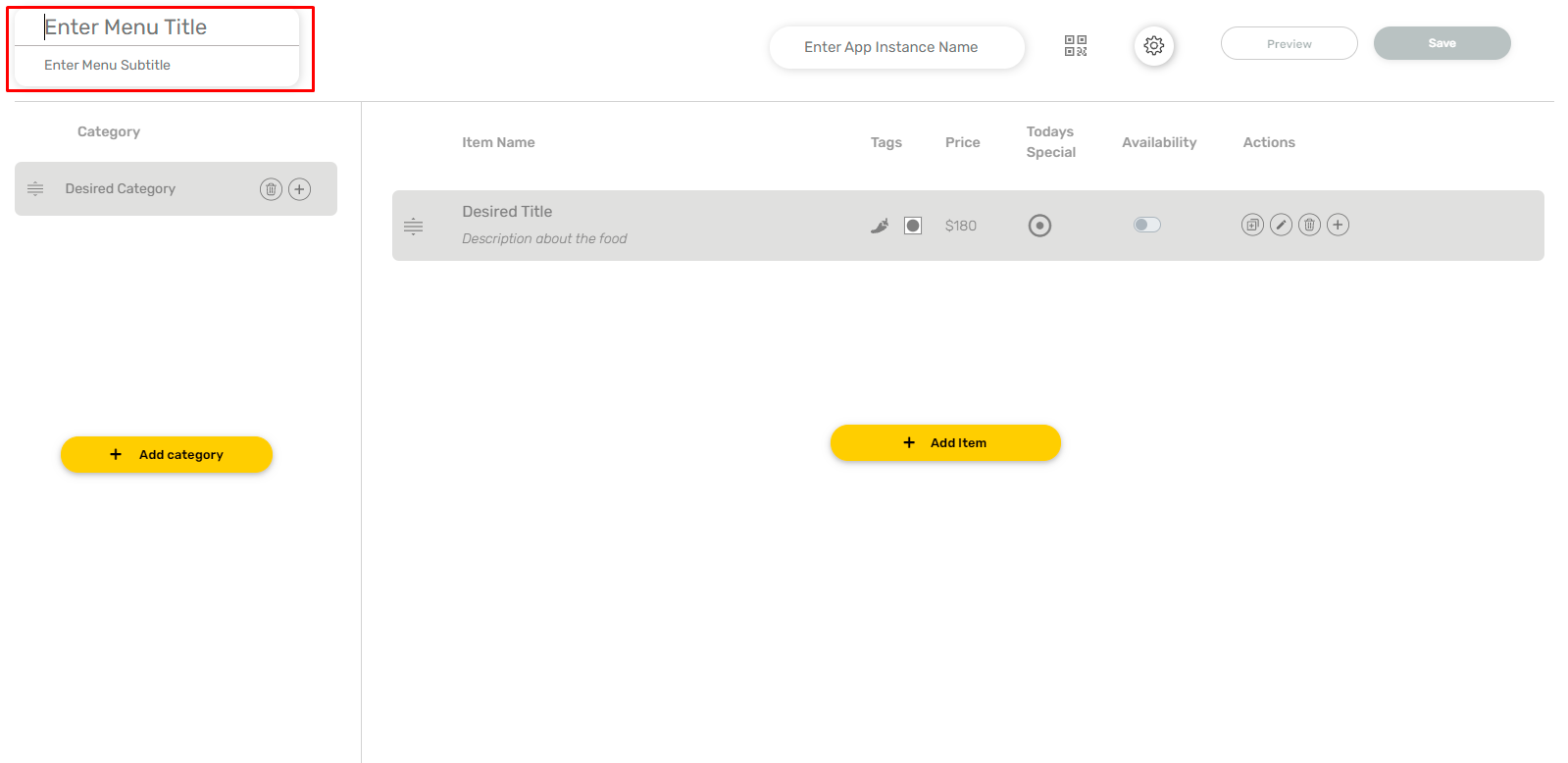 6. Add a 'Category.'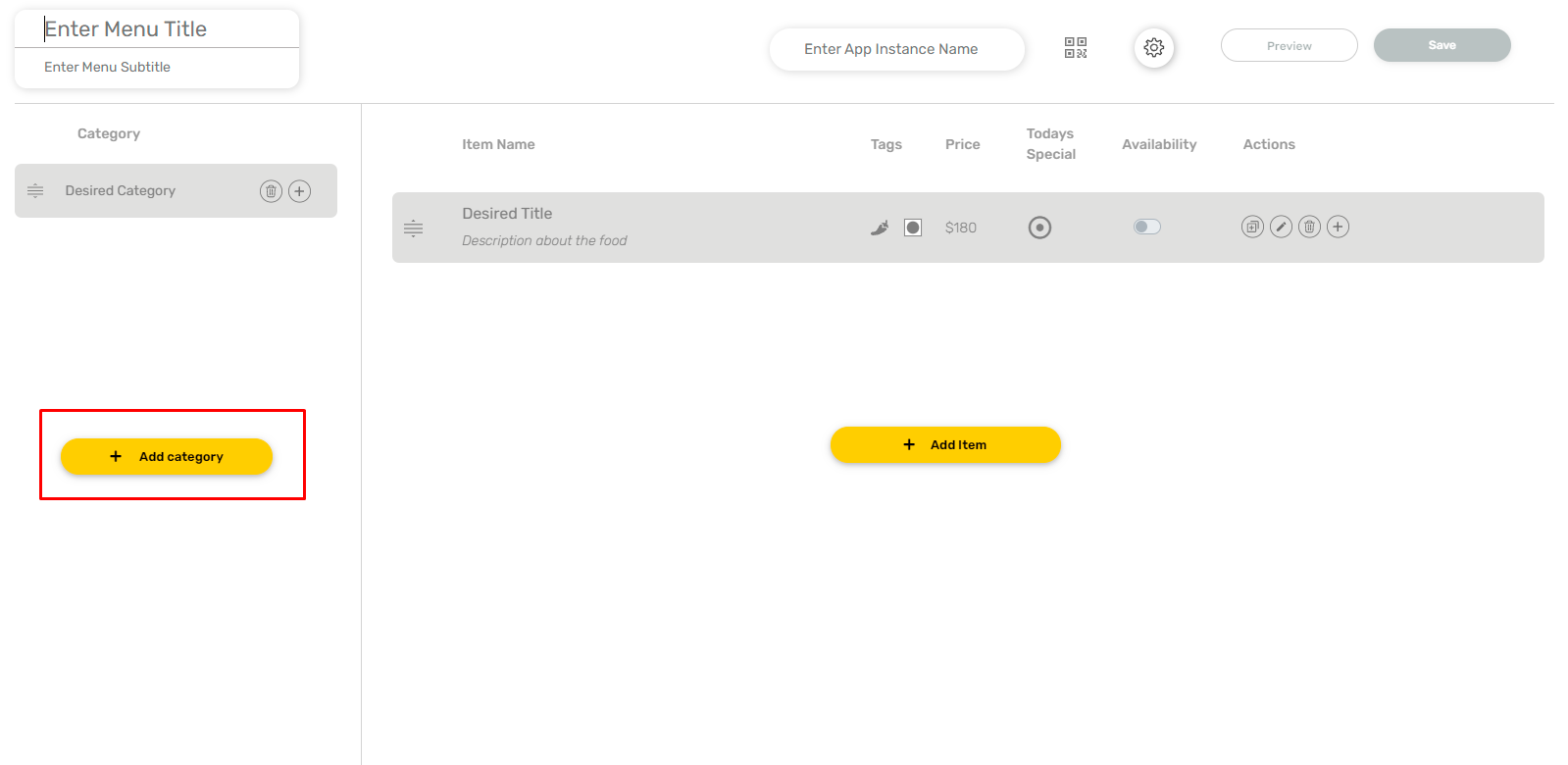 7. Add 'Item.'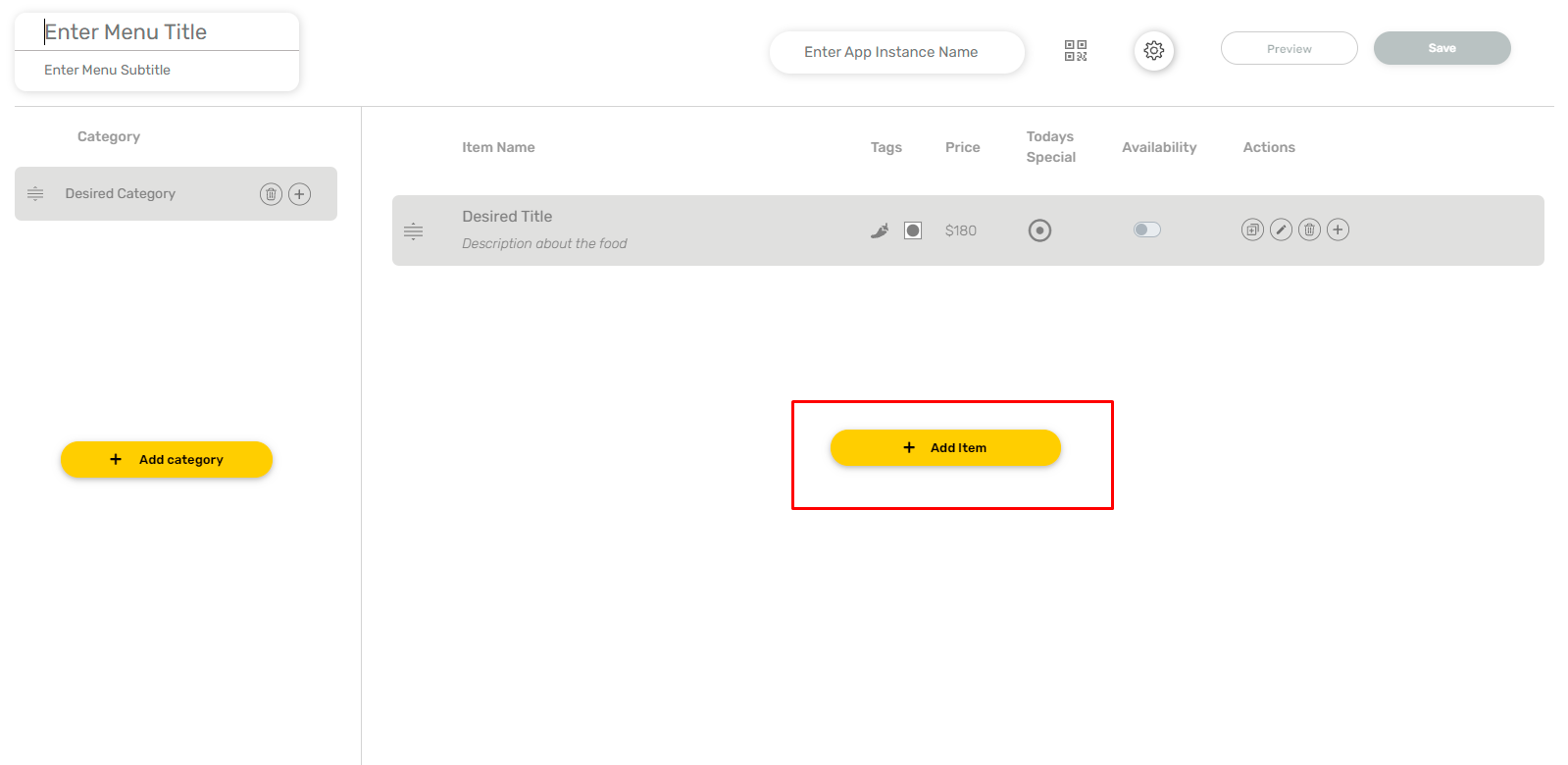 8. Enter the item name, description, price and click on the
'Add'
button.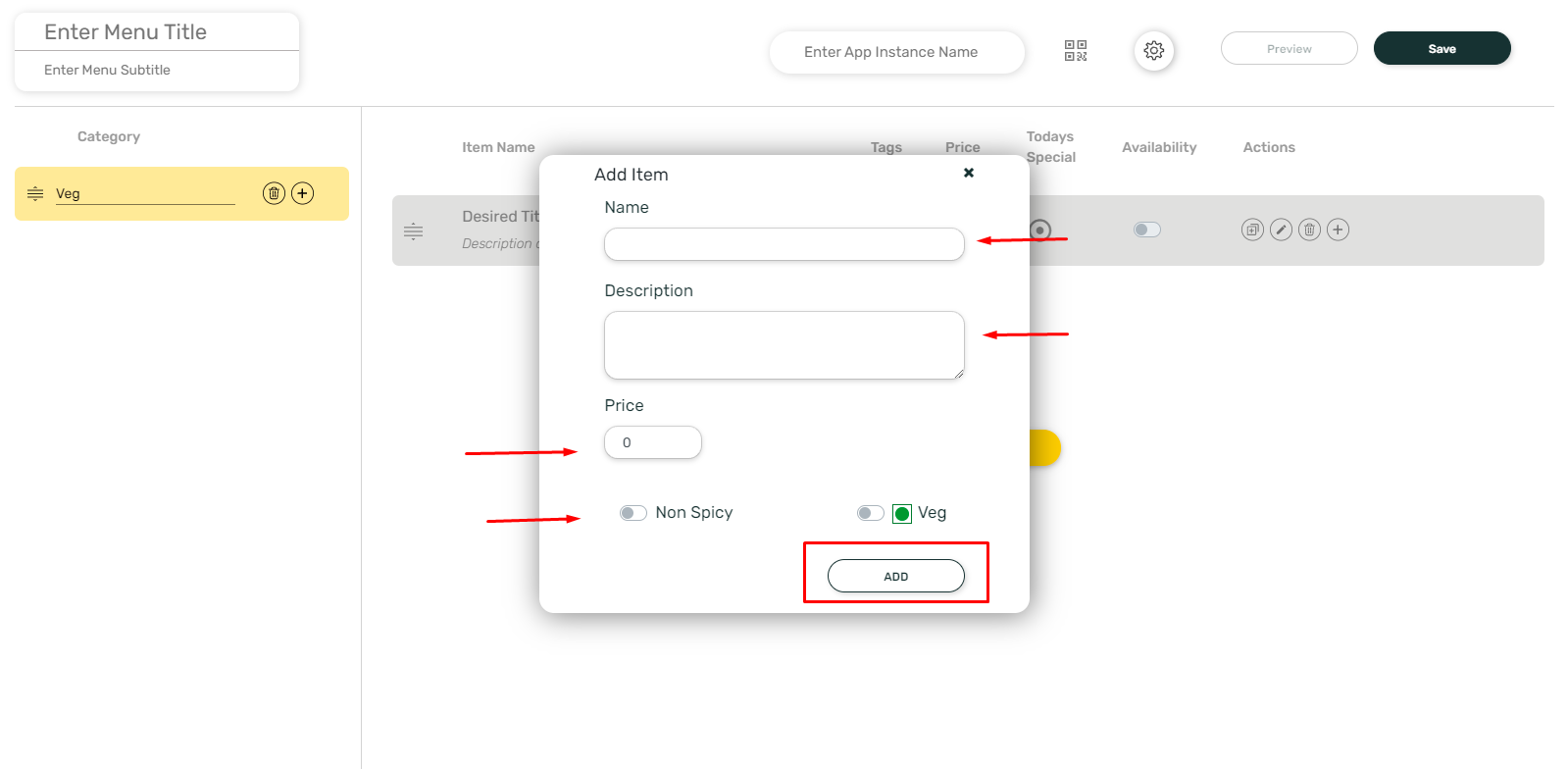 9. Click on the 'Setting' icon.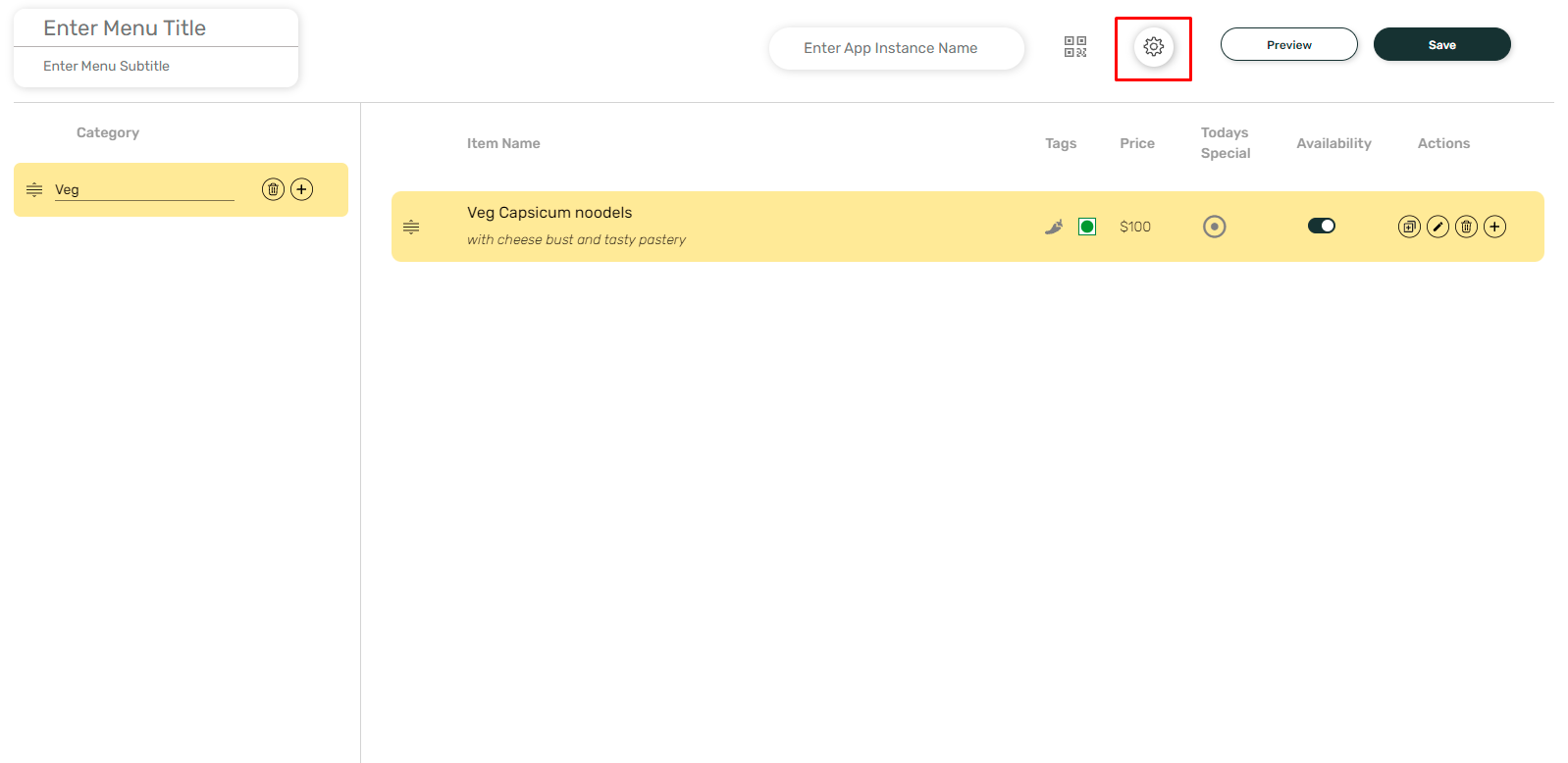 10.Here, you can edit the font style, color, background opacity, social links, etc. Then, click on
Apply.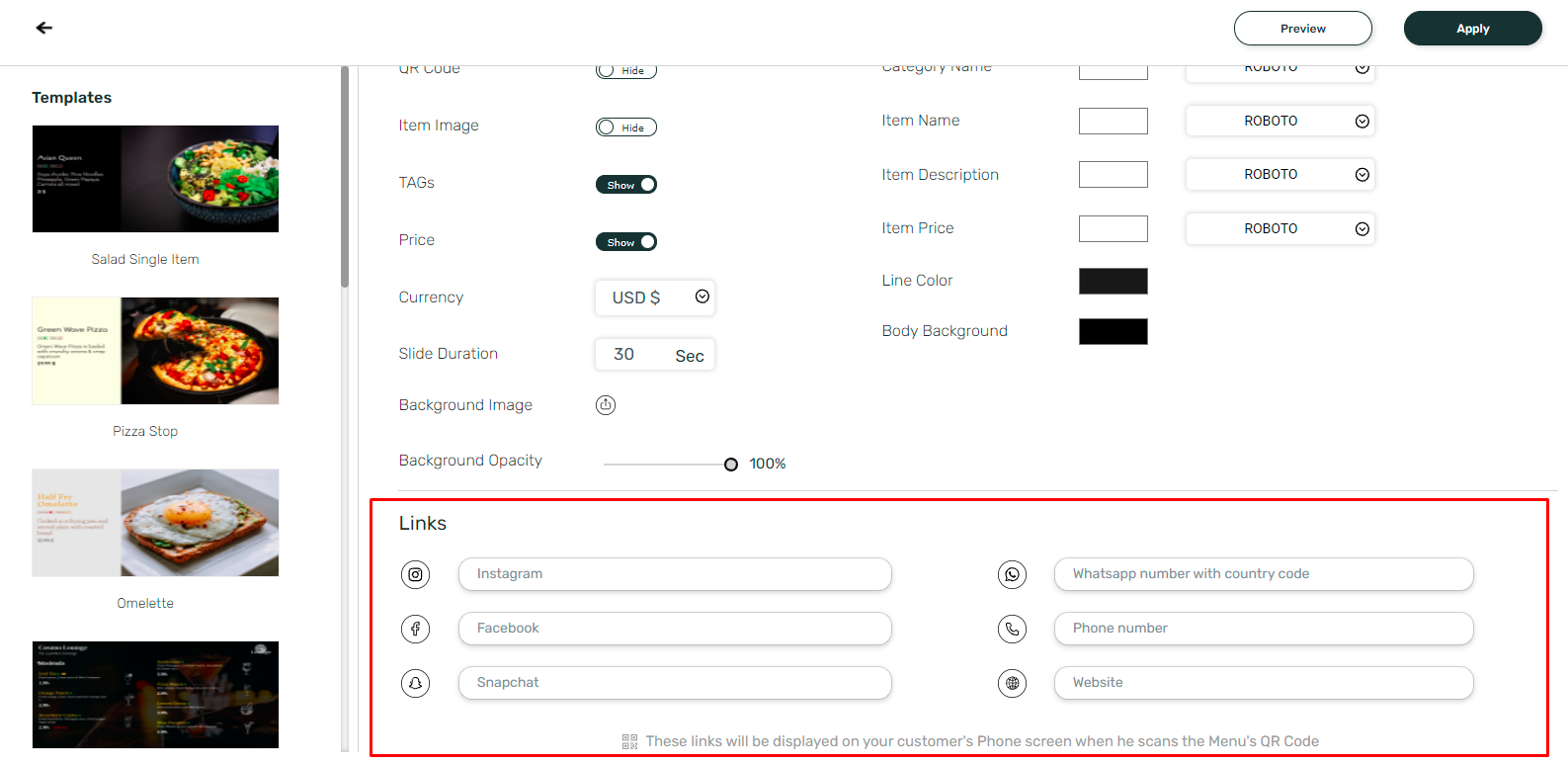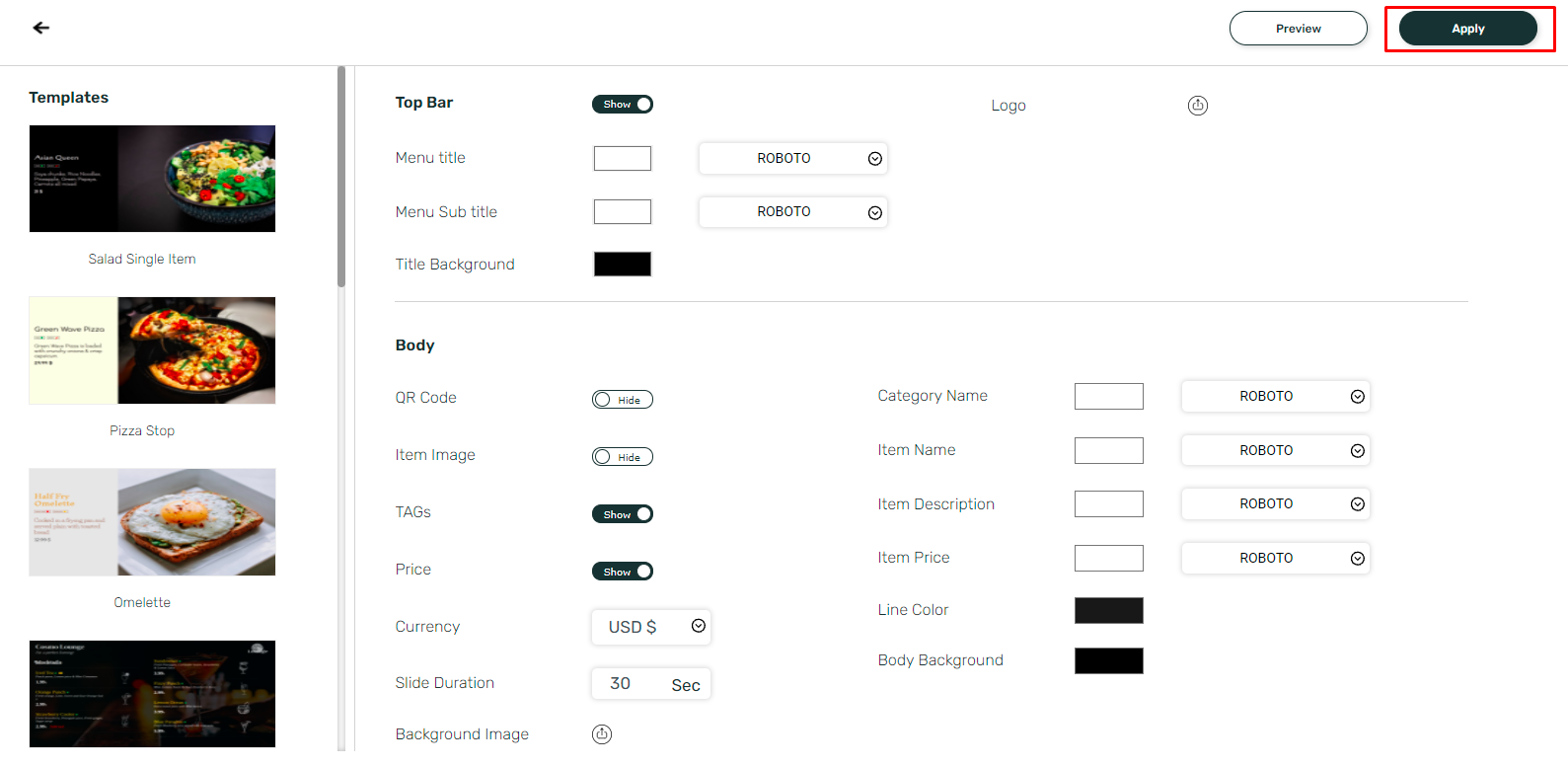 11. Click on
'Save.'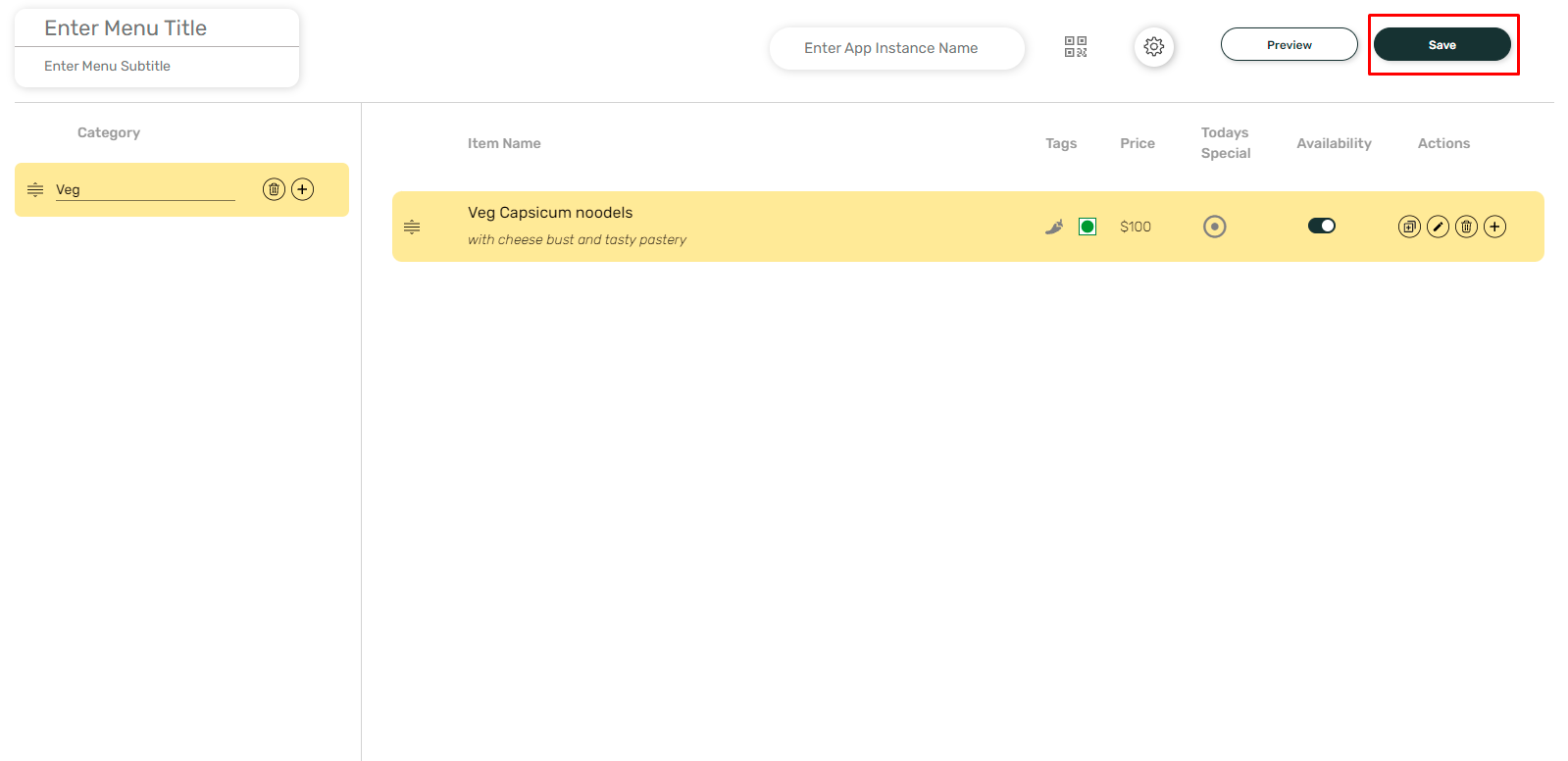 Your Digital Menu Board app is now ready for use.