2. Search for the '
Digital Menu Board
' app using the search field.

3. Hover over the app and click on the
'Create App'
icon.

4. Select a template of your choice or create your own design.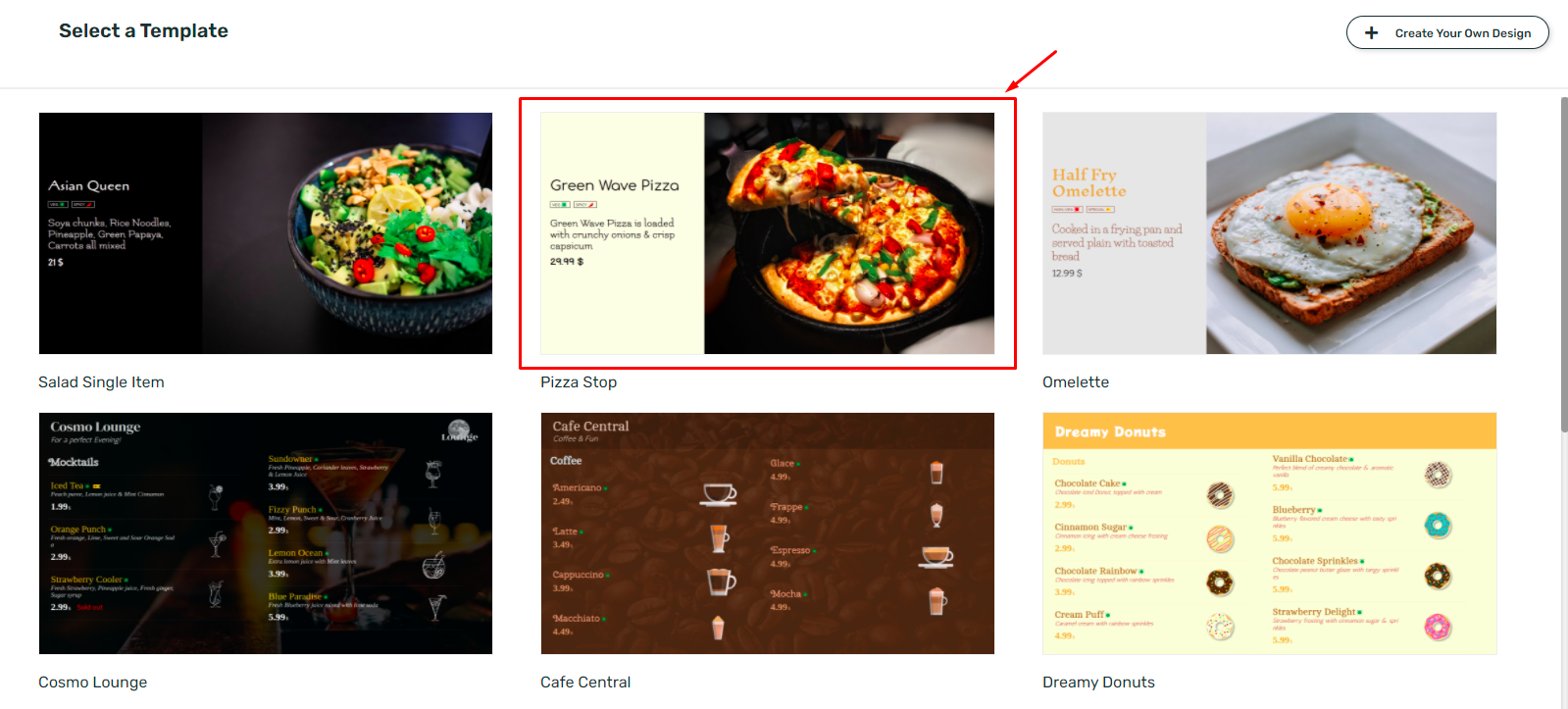 5. Enter the 'Menu Title.'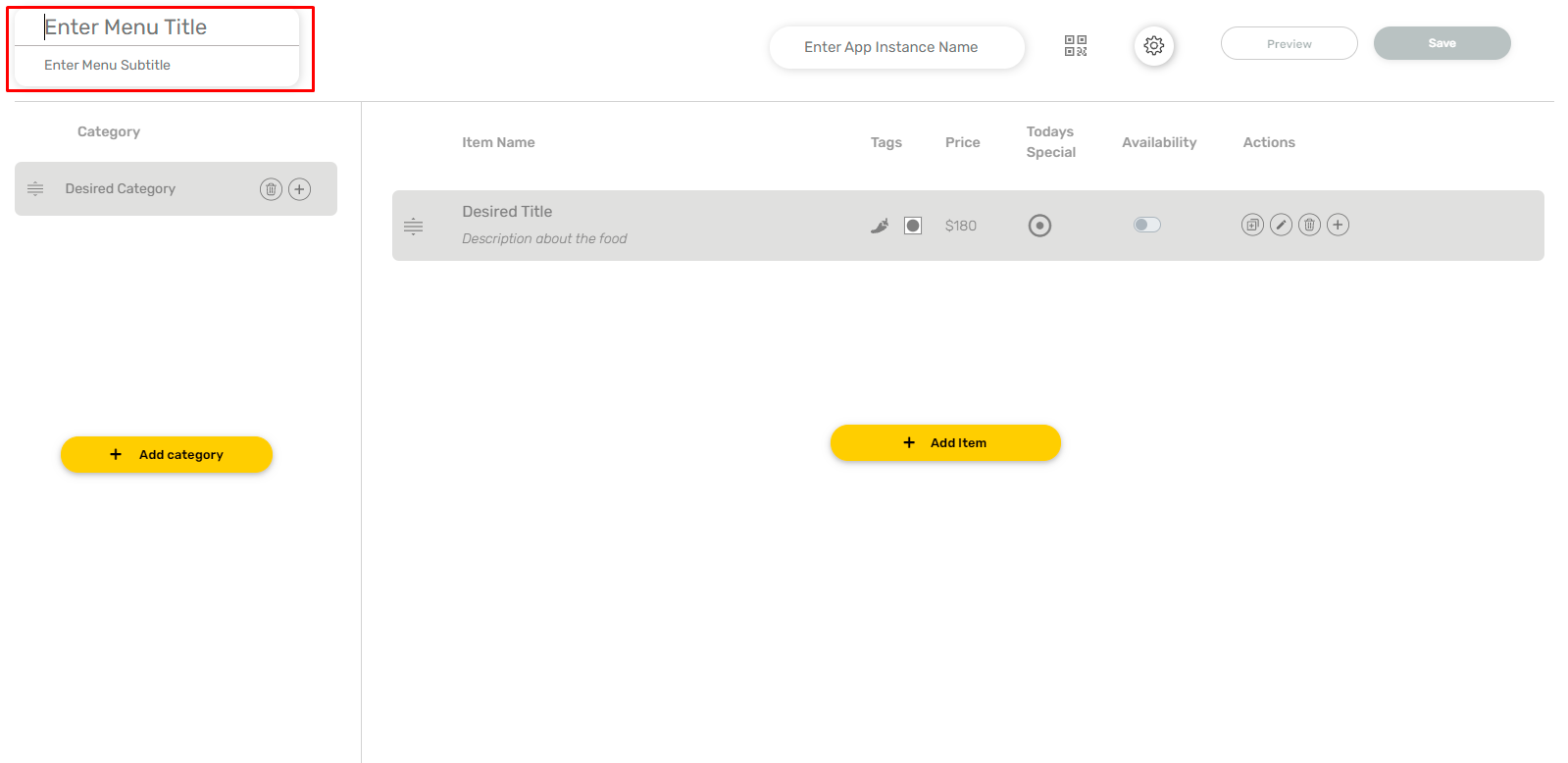 6. Add a 'Category.'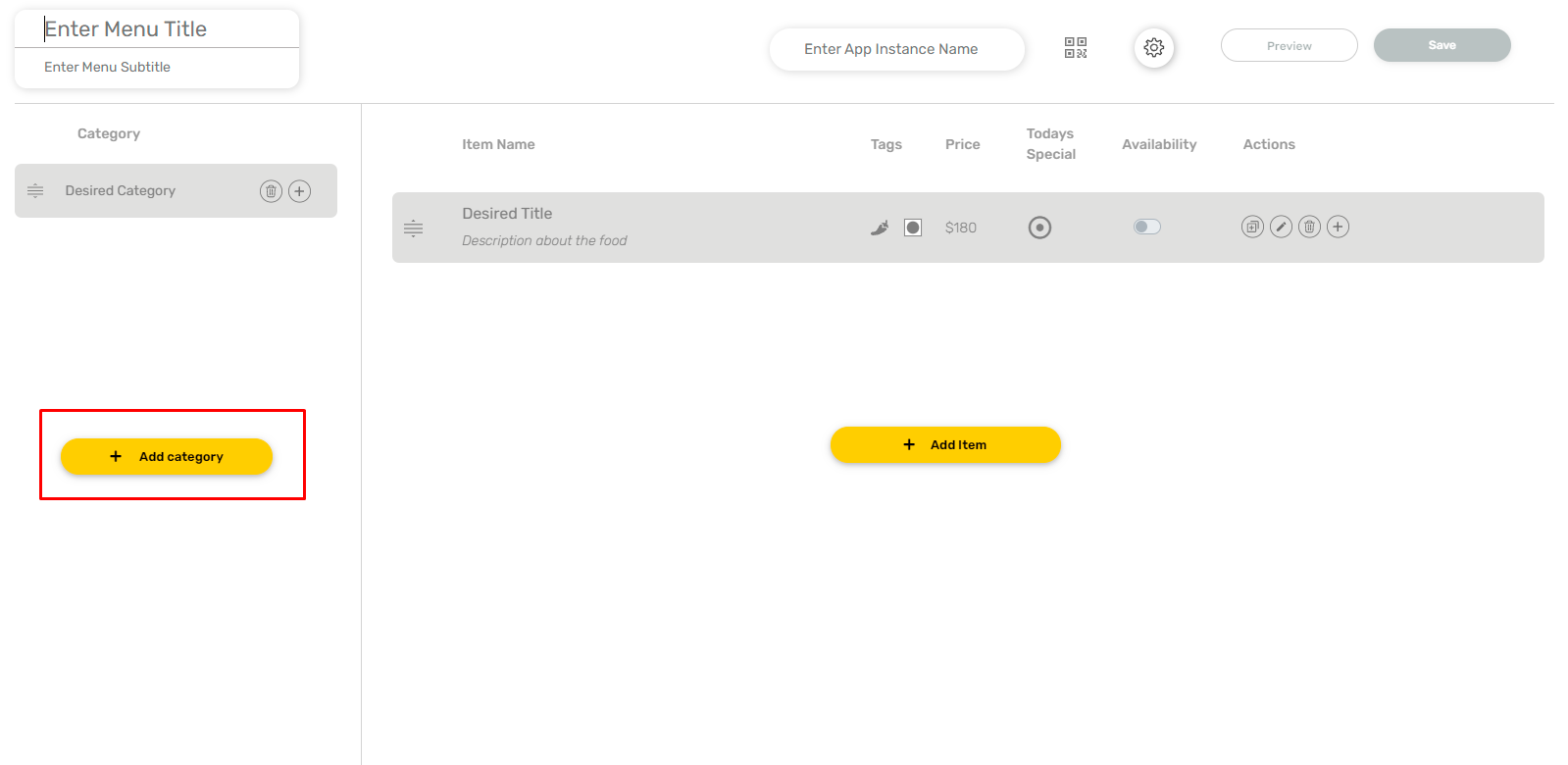 7. Add 'Item.'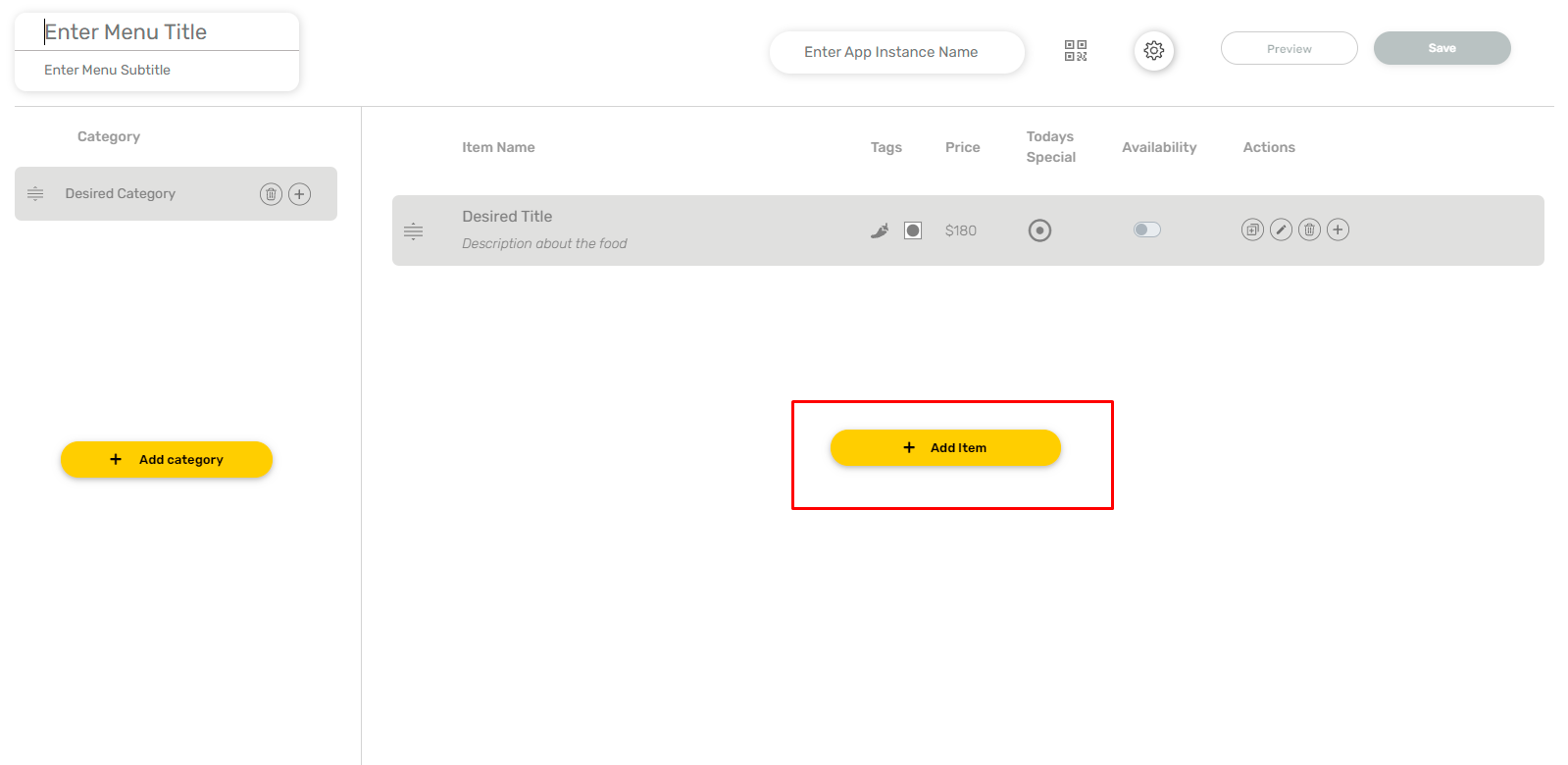 8. Enter the item name, description, price and click on the
'Add'
button.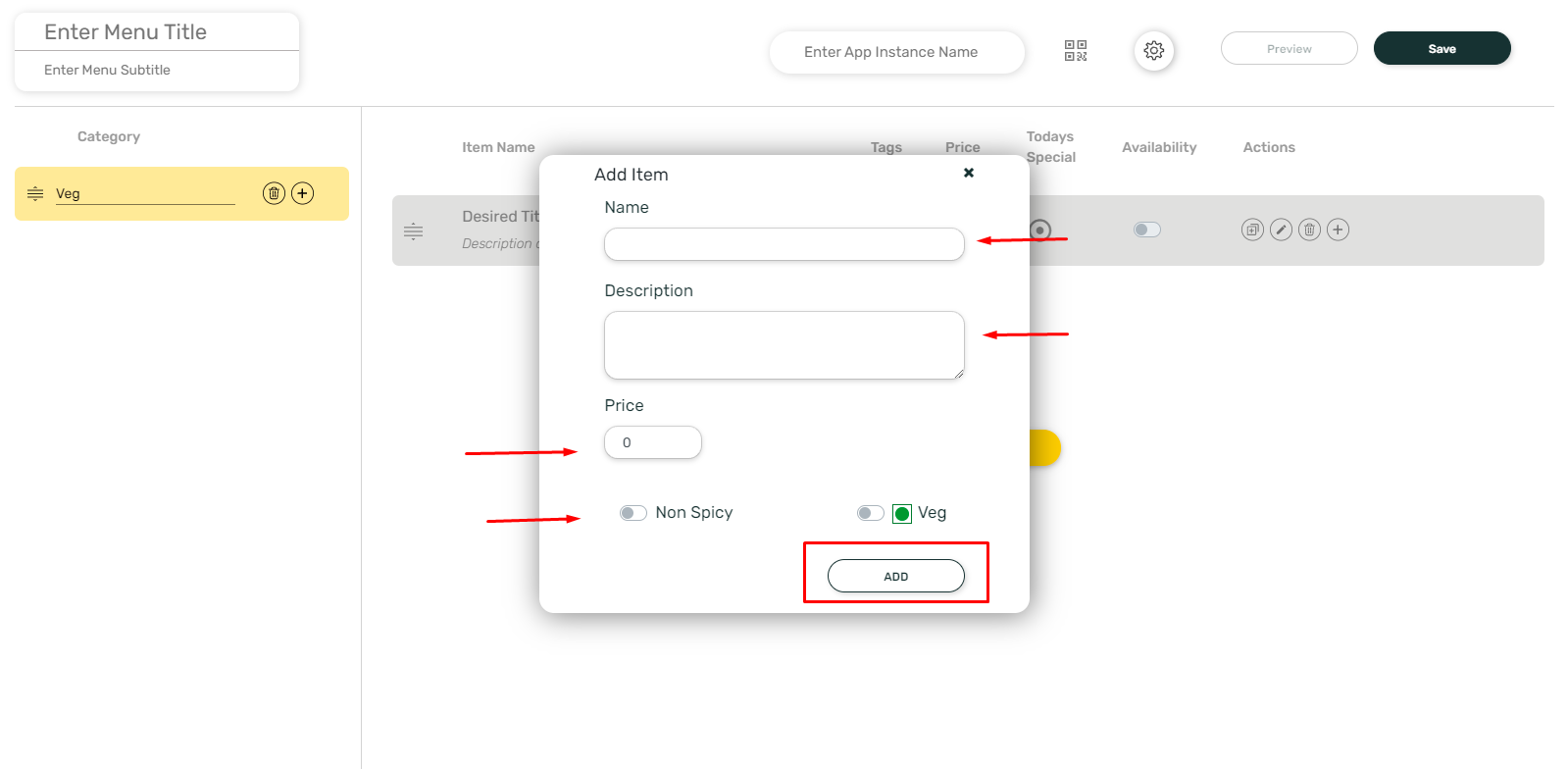 9. Click on the 'Setting' icon.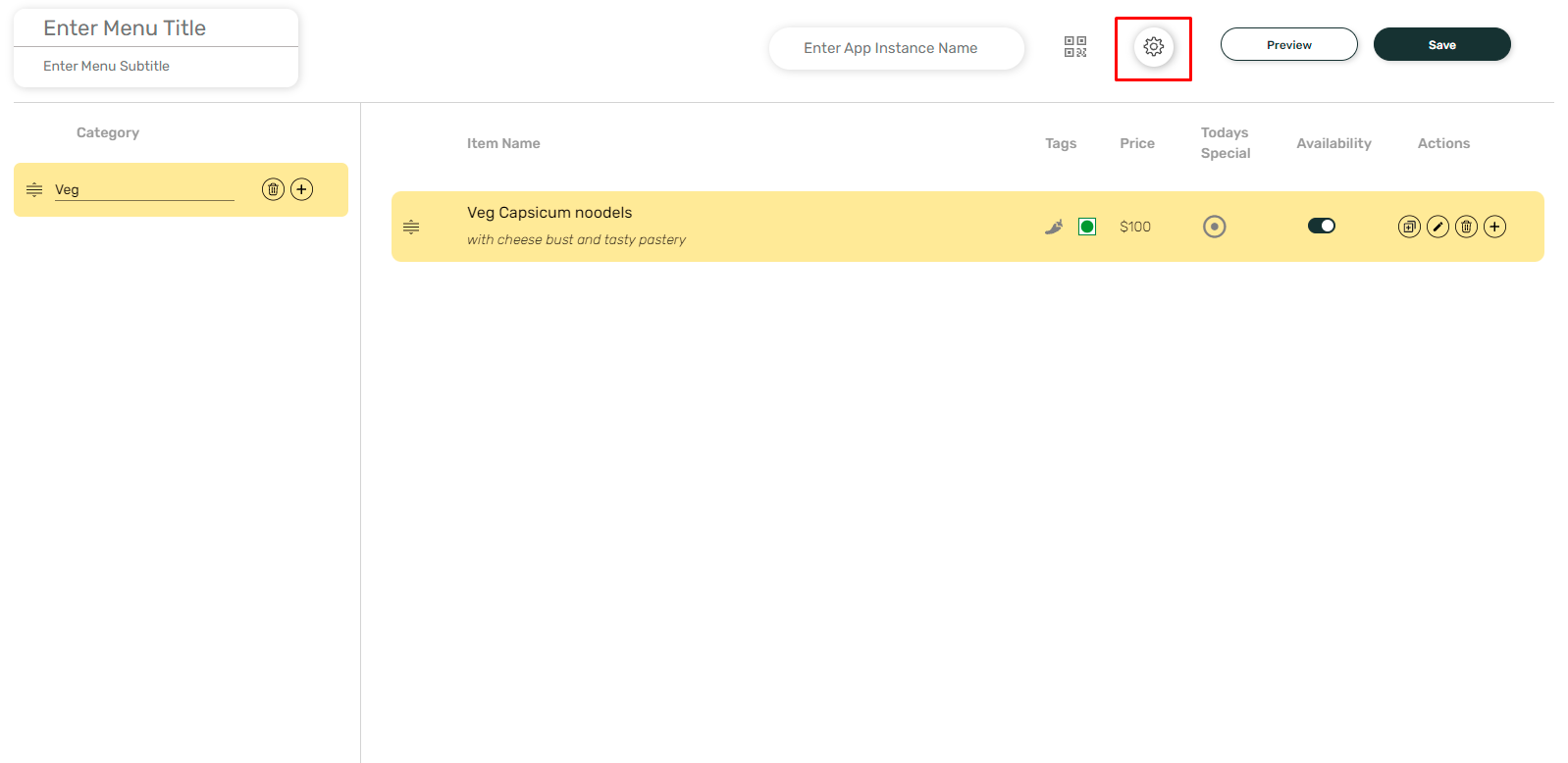 10.Here, you can edit the font style, color, background opacity, social links, etc. Then, click on
Apply.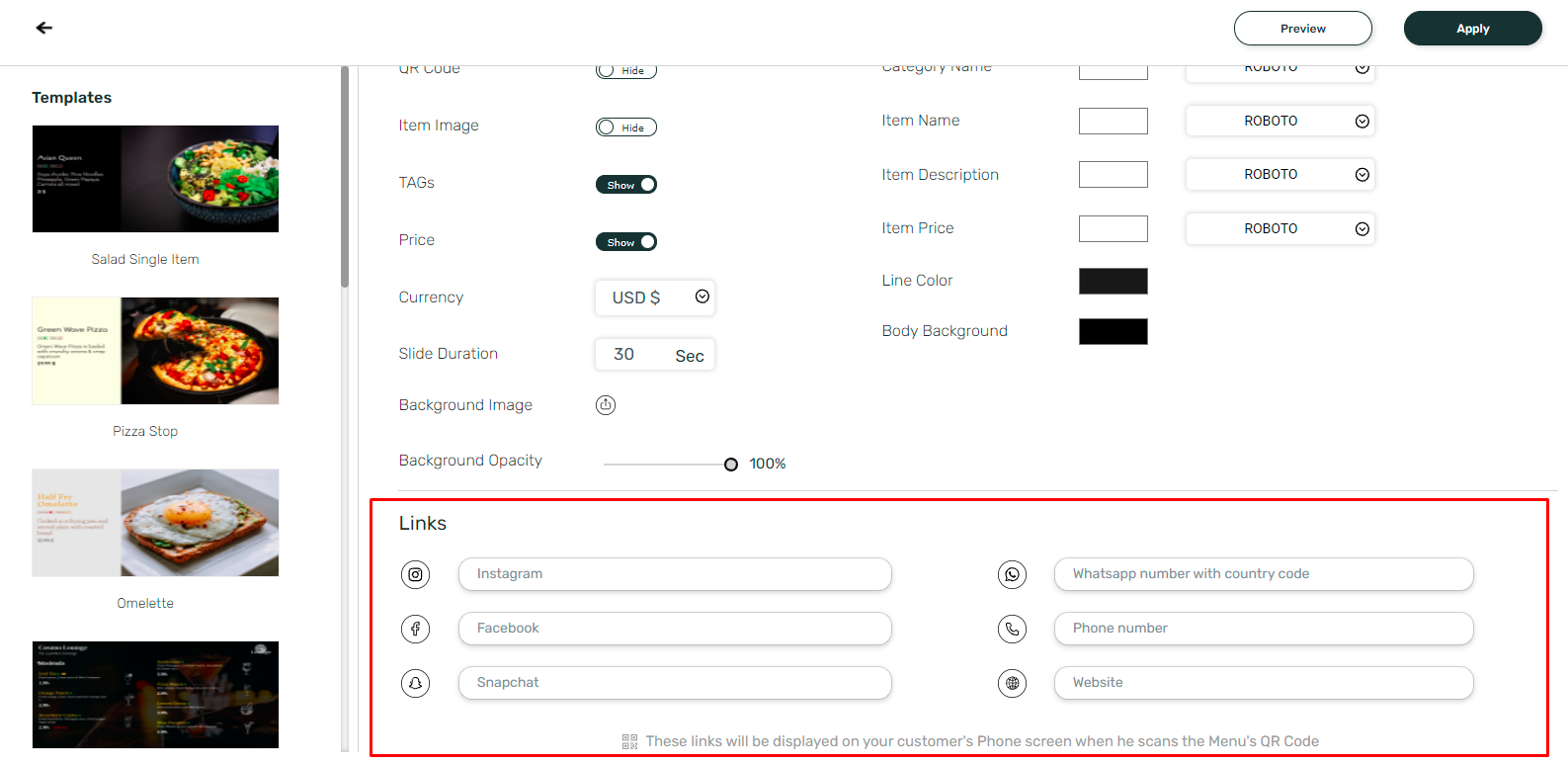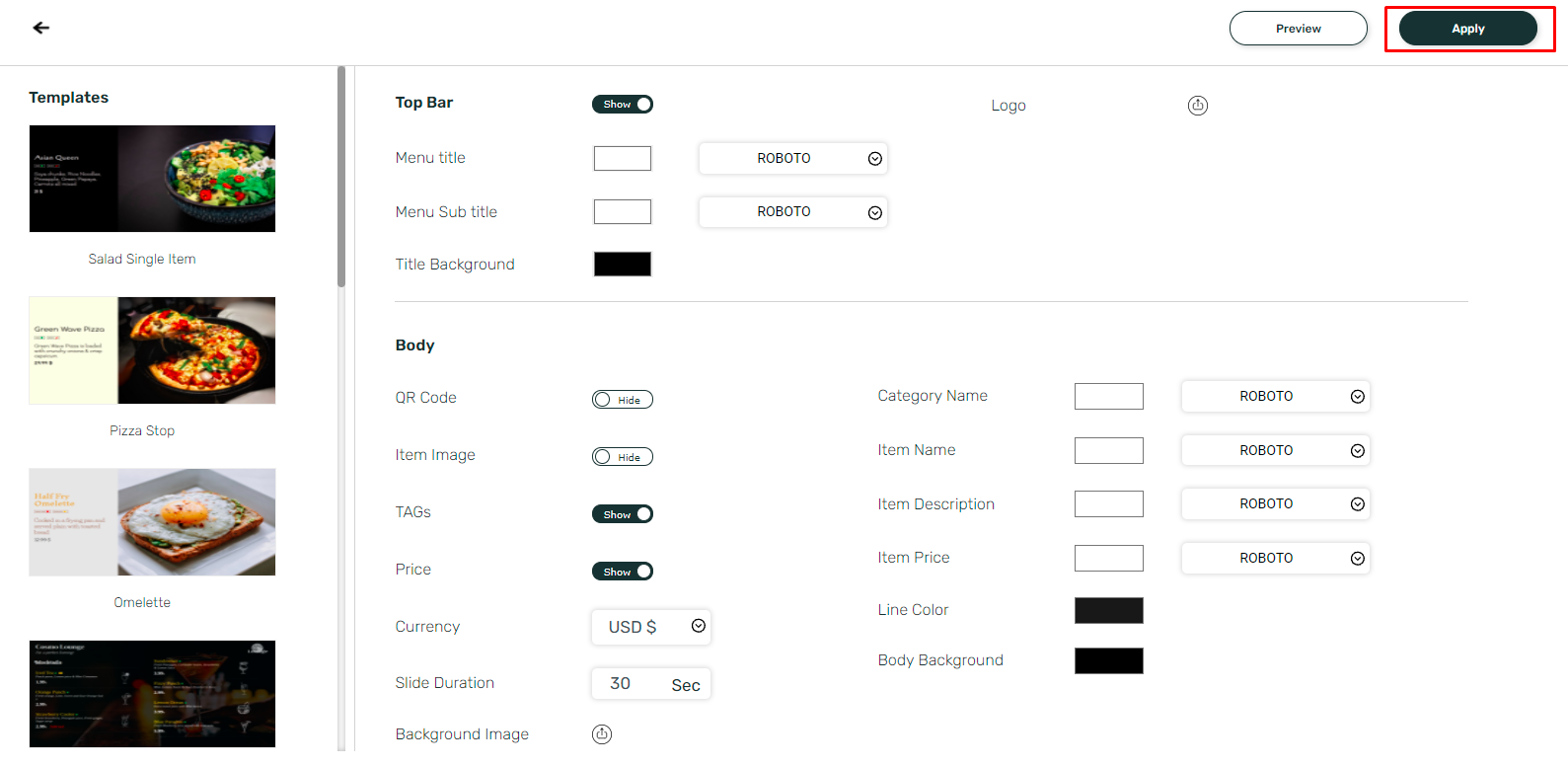 11. Click on
'Save.'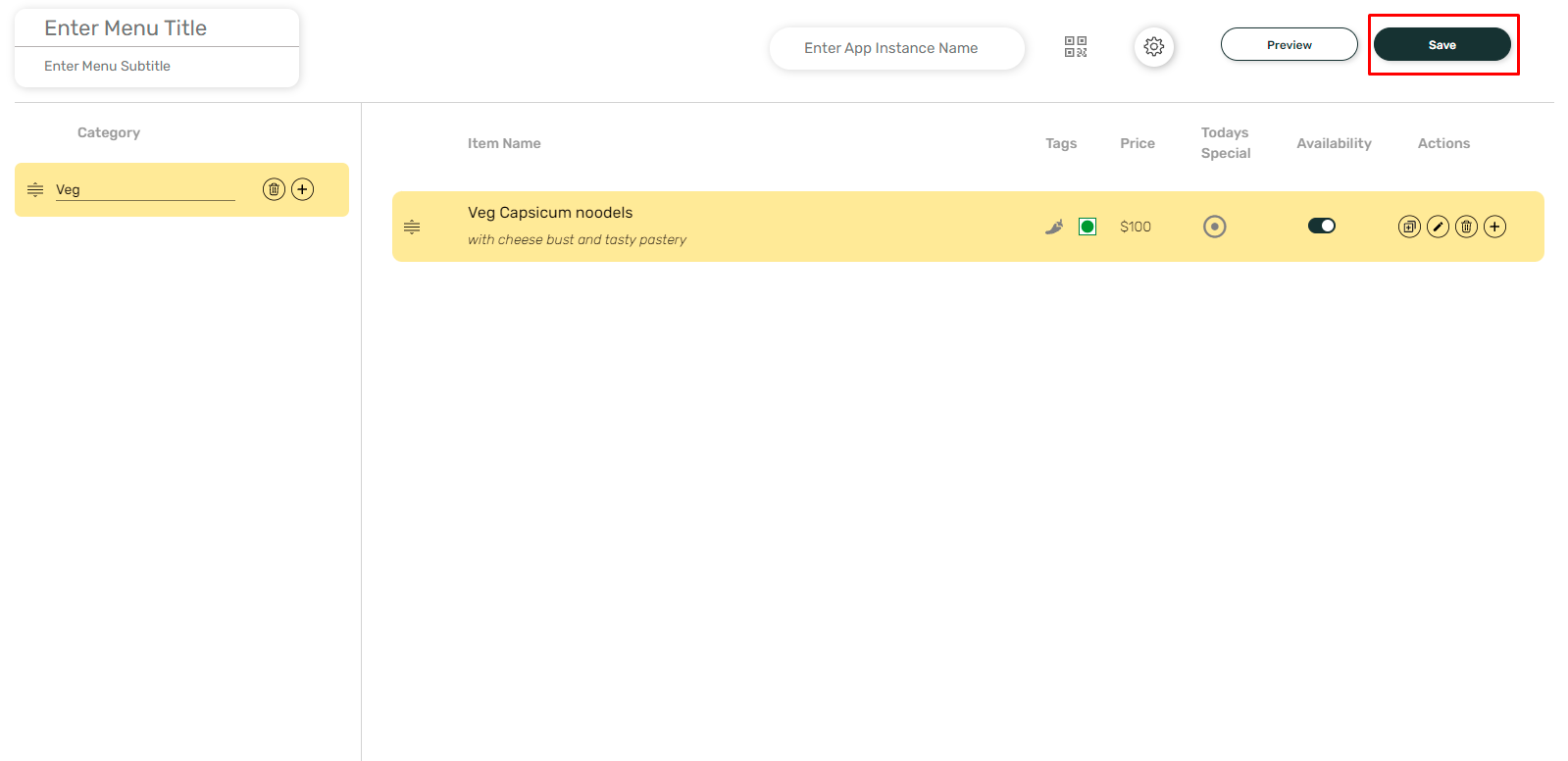 To Edit App :

1. Navigate to
Media
section.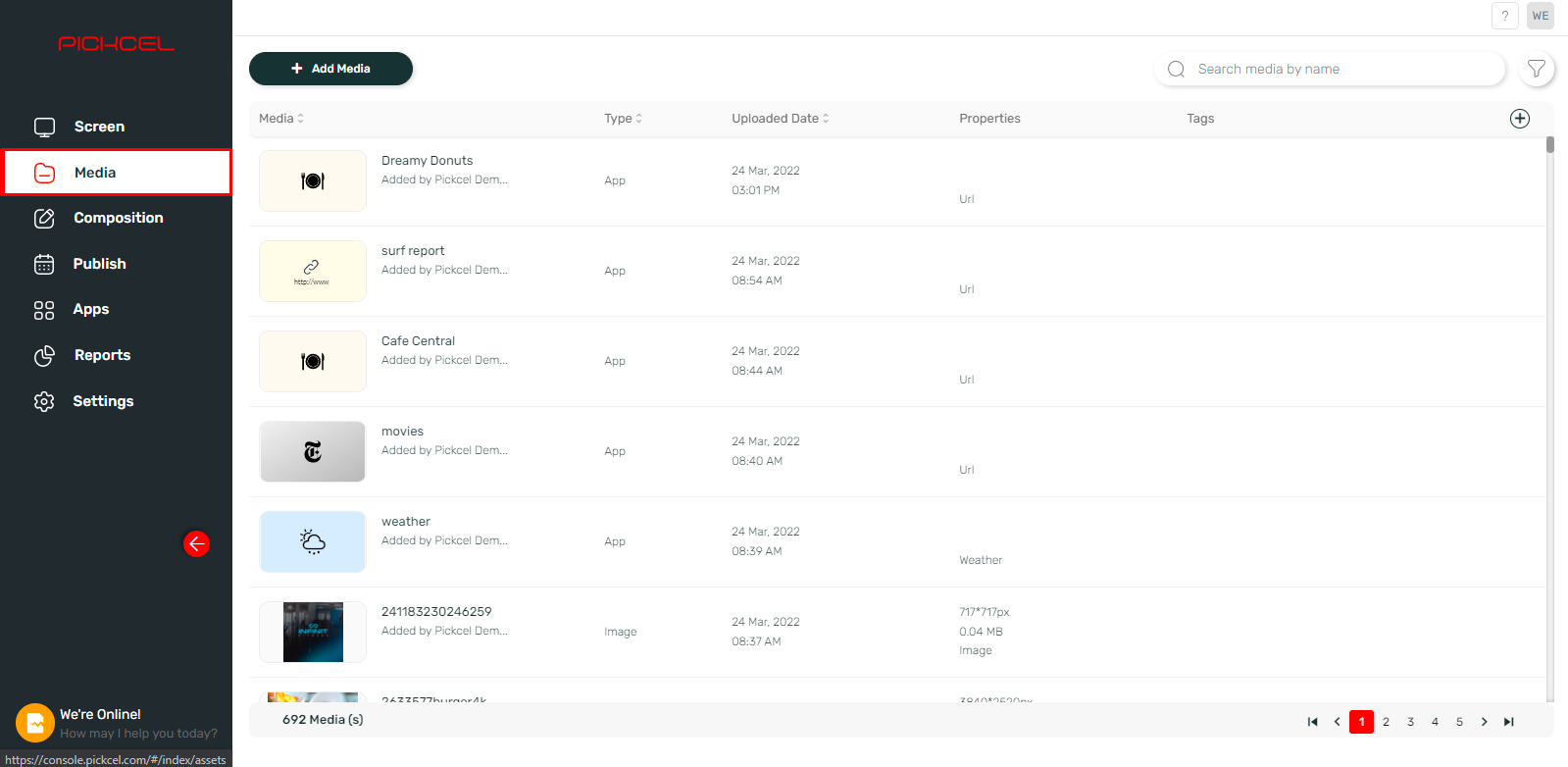 2. Move your cursor over the
Digital Menu app
which you have created and Click on
three dots
.
3.Click on
Edit.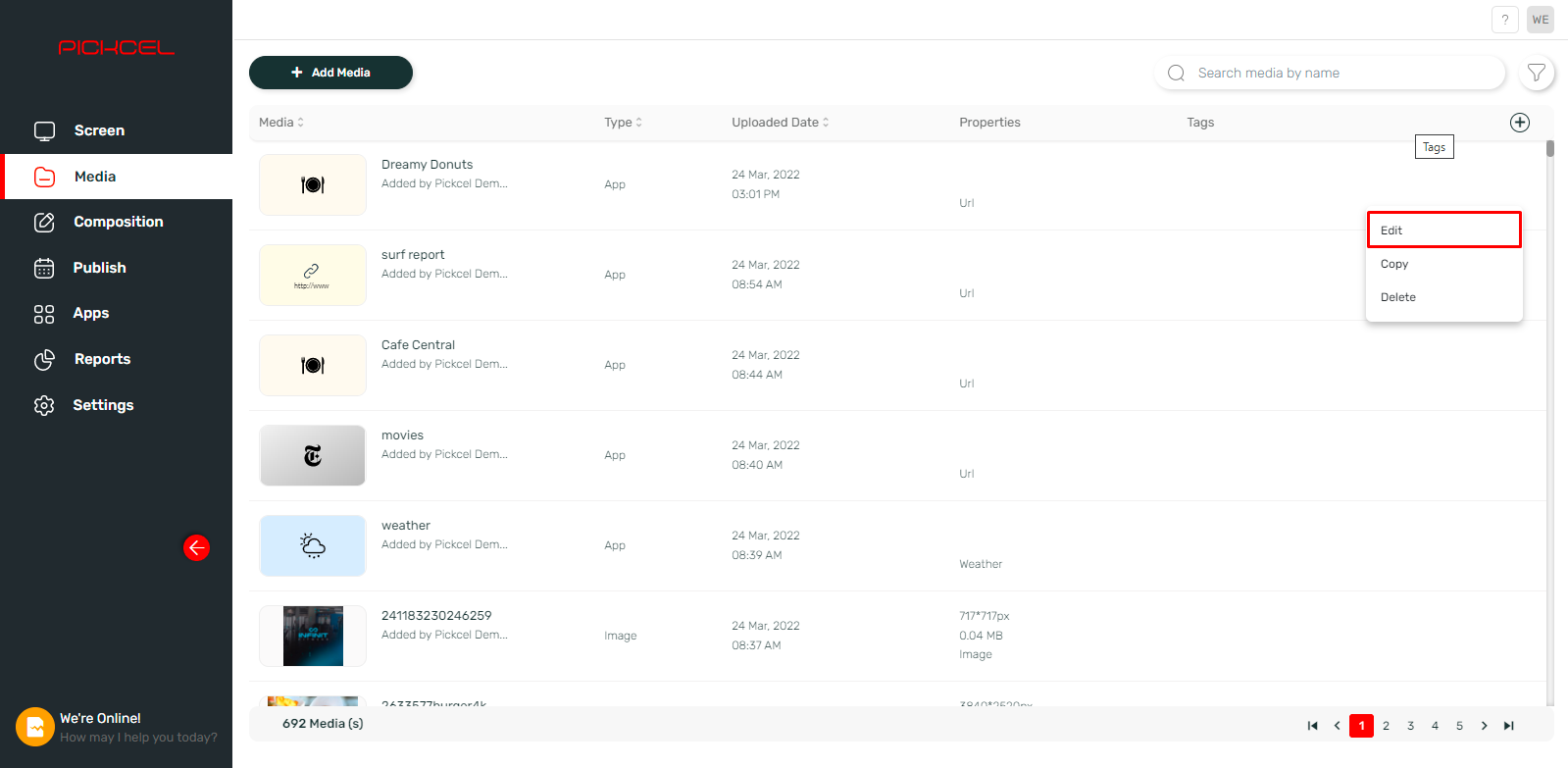 4.After Click on
Edit
, it will take yo to
new tab
and you can edit the app as per your requirement and click on
Update
.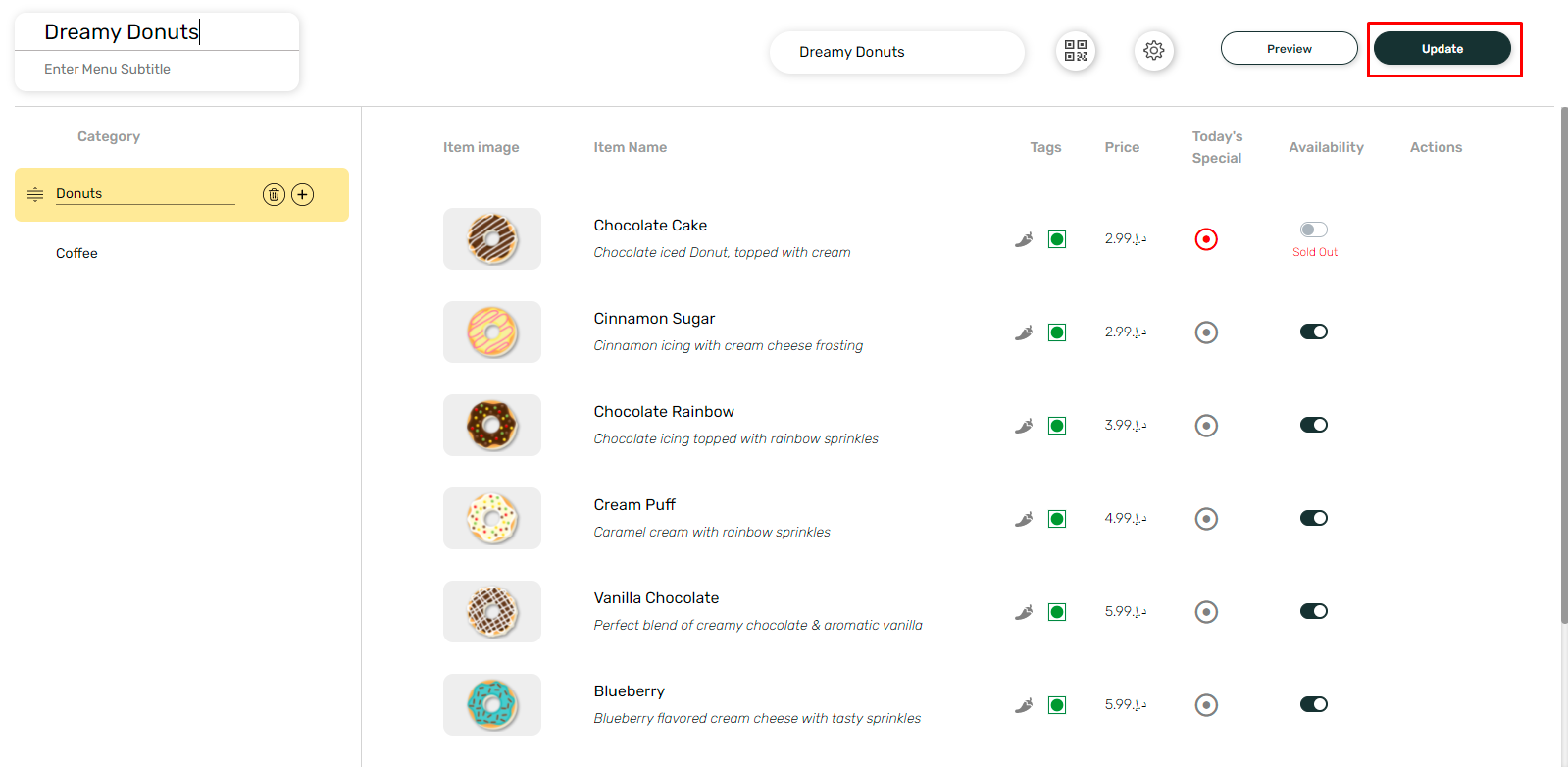 Note : The changes will reflect immediately on screen once you click on Update.
Your Digital Menu Board app is now ready for use.