If you do not have a screen readily available to try out, you may use the 'Webplayer' option in the screen module. The Webplayer allows you to try out how the composition works on a screen. This is just an option to get an idea of how the software is working. It may have some differences from actual devices based on the software used.

Please follow the steps below to add a Webplayer or temporary screen:

1. Login to the Pickcel console. Go to the
Screen
module and c
lick on
the
Add Screen
button.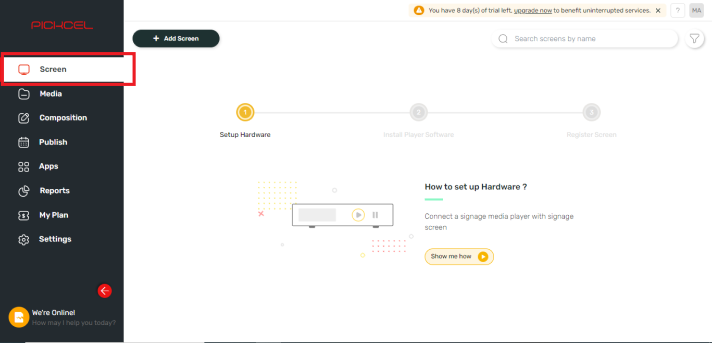 2. Click on
Try alternate options.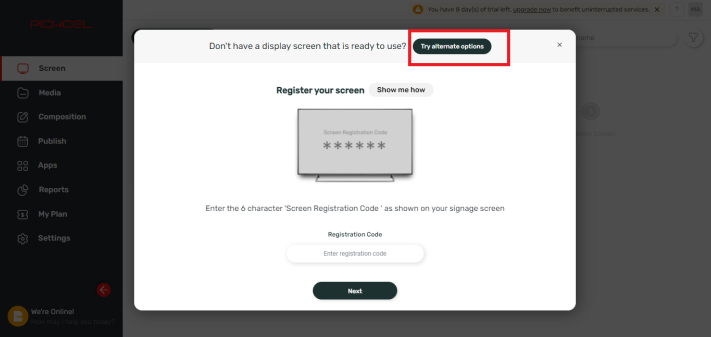 3. You can install the software on an android mobile phone, or on your computer using windows/Ubuntu software. To try Webplayer, click on the first option
Try browser based Webplayer
. (
This is the easiest option as it does not need any software installation.)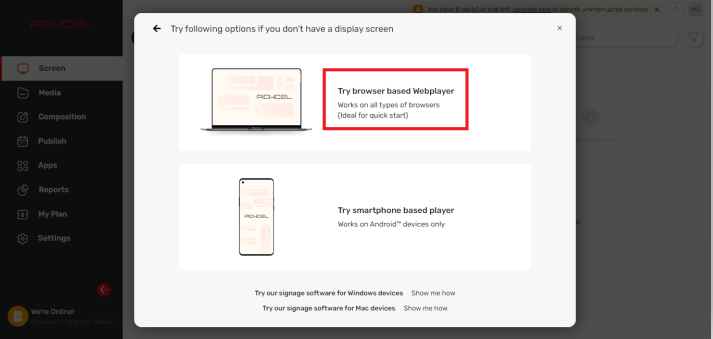 4. Please read through the instructions on the page and click on
Next
if you are ready to use the Webplayer.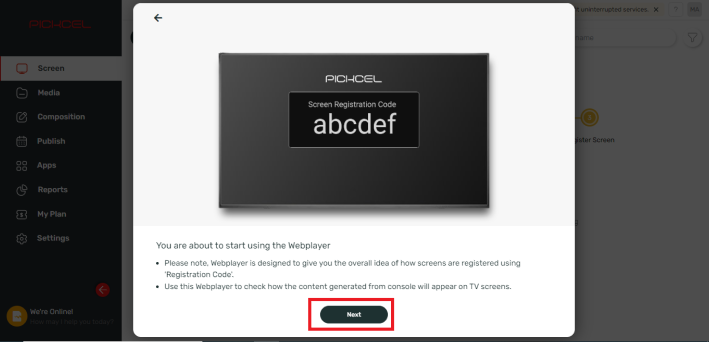 5. The page will show an image of where the screen registration code needs to be added. Click on Okay.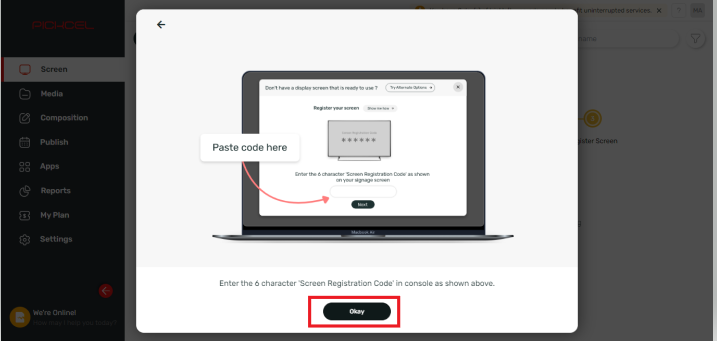 6.
Webplayer will be launched in a new tab.
Navigate to the Webplayer tab and you will find the screen registration code there. Copy the code.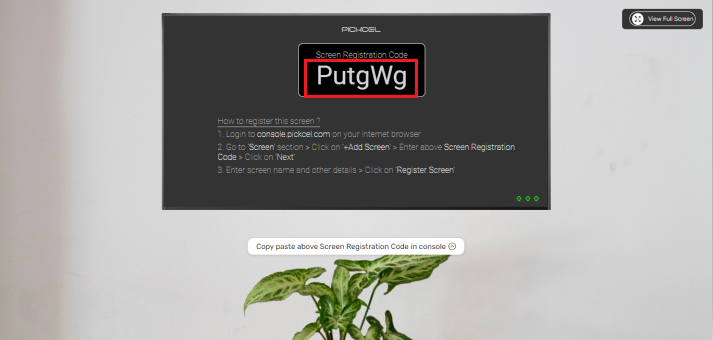 7. Return to the Pickcel console and paste the screen registration code as below and click Next.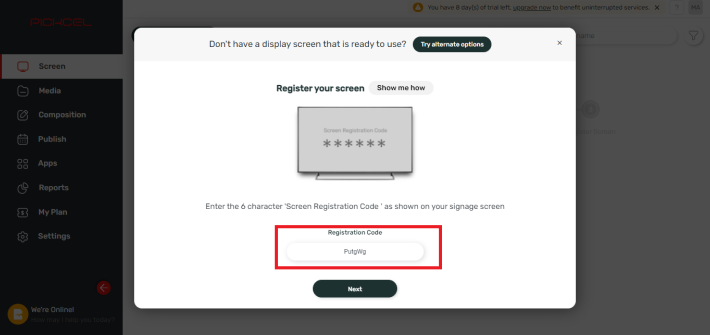 8. Add the screen name, location, and Google location of screen in the next pop-up and click on Proceed.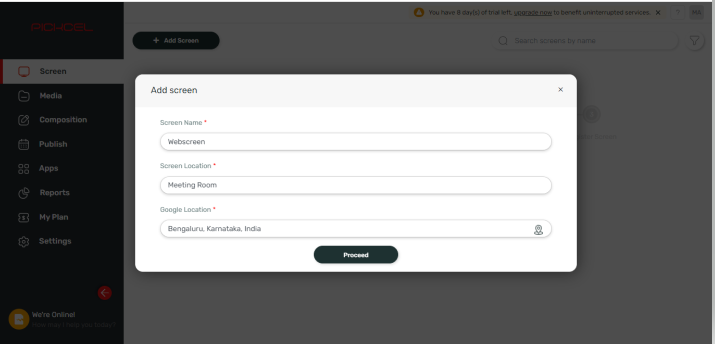 9. You will see a success message after adding the virtual screen. On the virtual screen, the screen registration code will be replaced by the Pickcel default composition. Here you can use the View Full-Screen option to see the content similar to how it will look on the actual screen.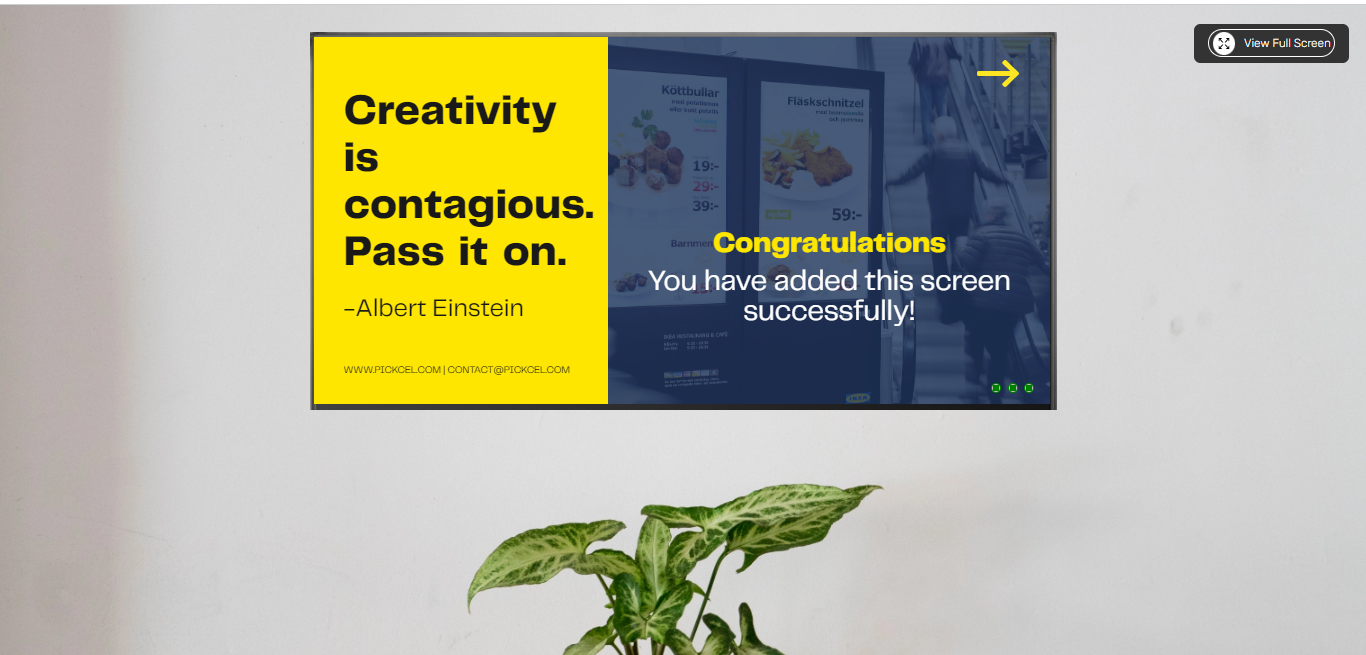 10. If you want to relaunch the Webplayer, please click on the screen name.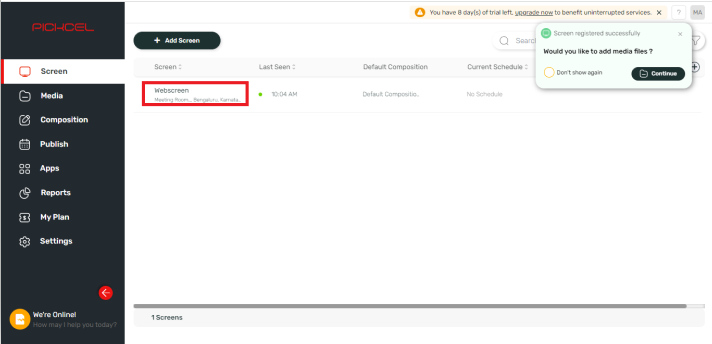 11. Click on Launch Webplayer and it will be reopened in a new tab.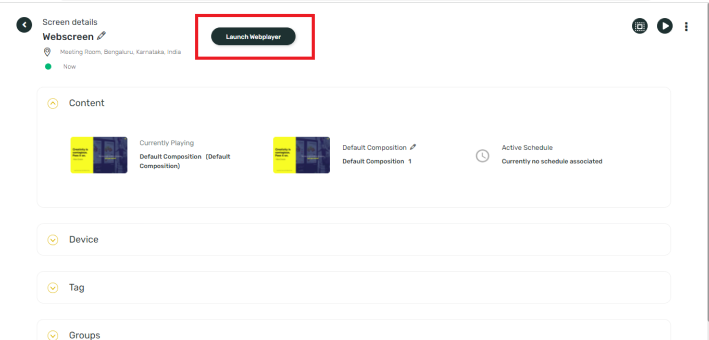 Once done, you can use the Webplayer to preview and publish any screen content on the virtual screen.