How to add the Google Traffic app from the Pickcel app store?
1. Go to the
'
App
'
module.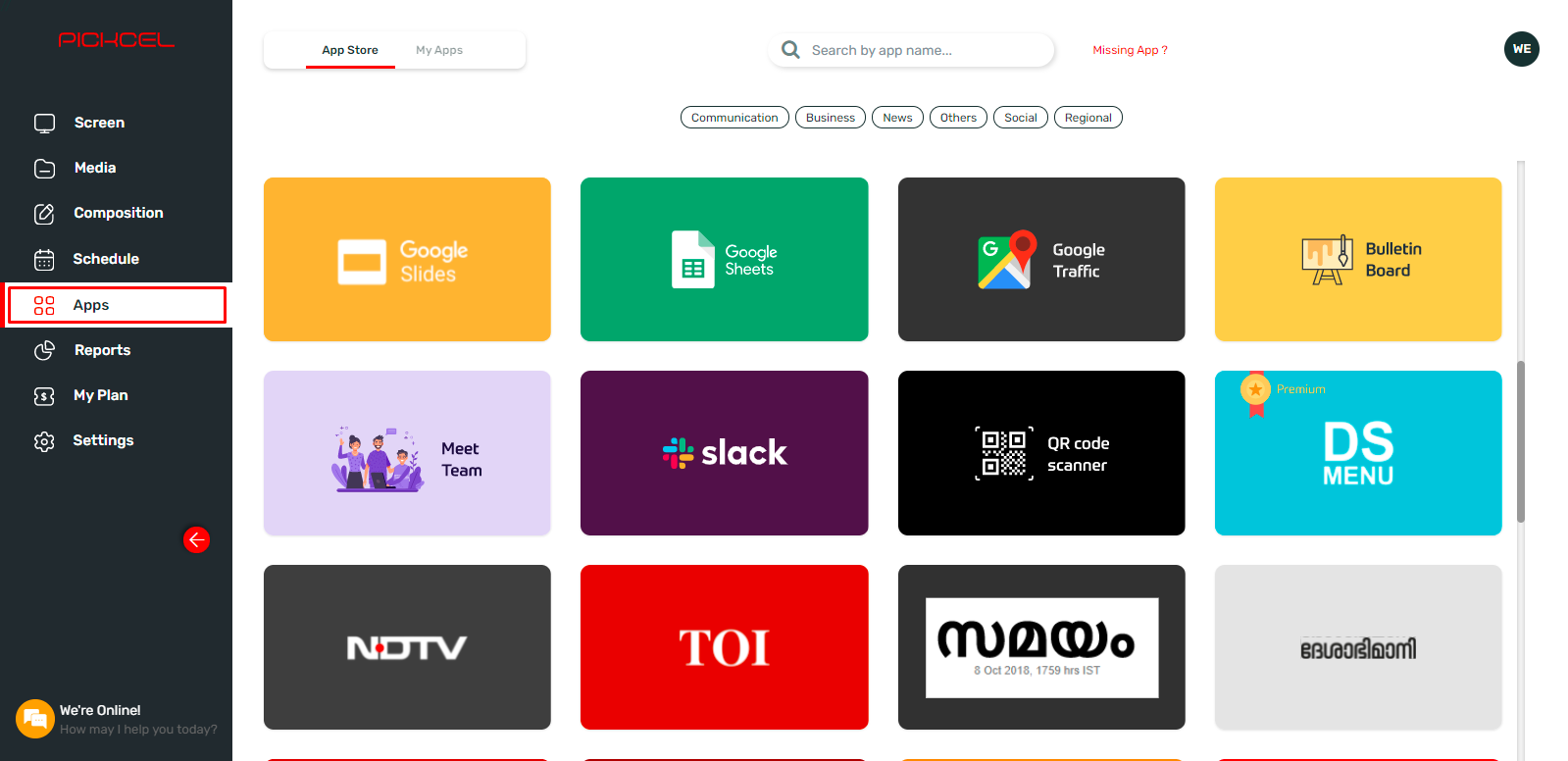 2. Search for the Google Traffic app using the search field.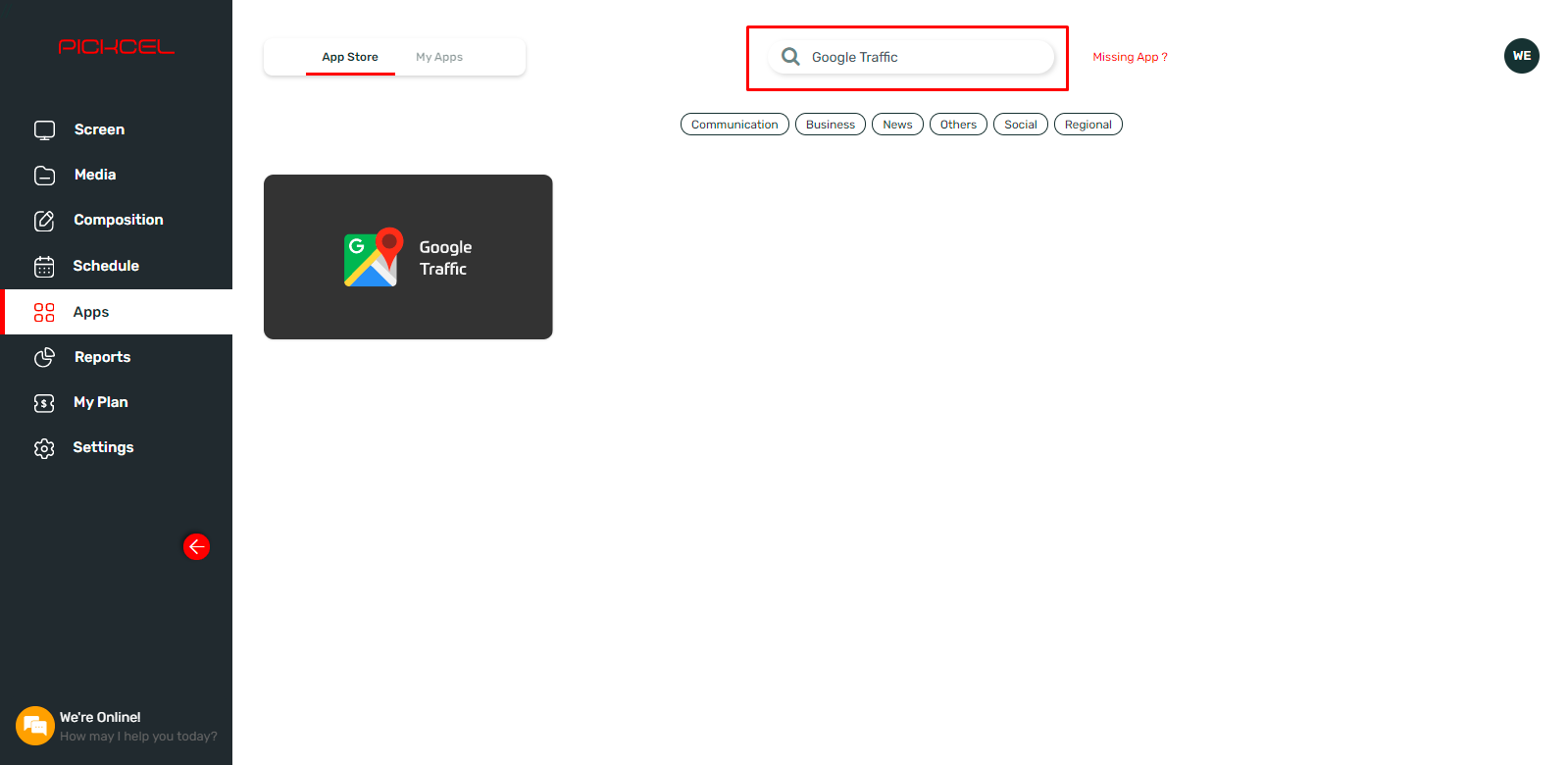 3. Hover over the app thumbnail and click on the
'
+
'
icon.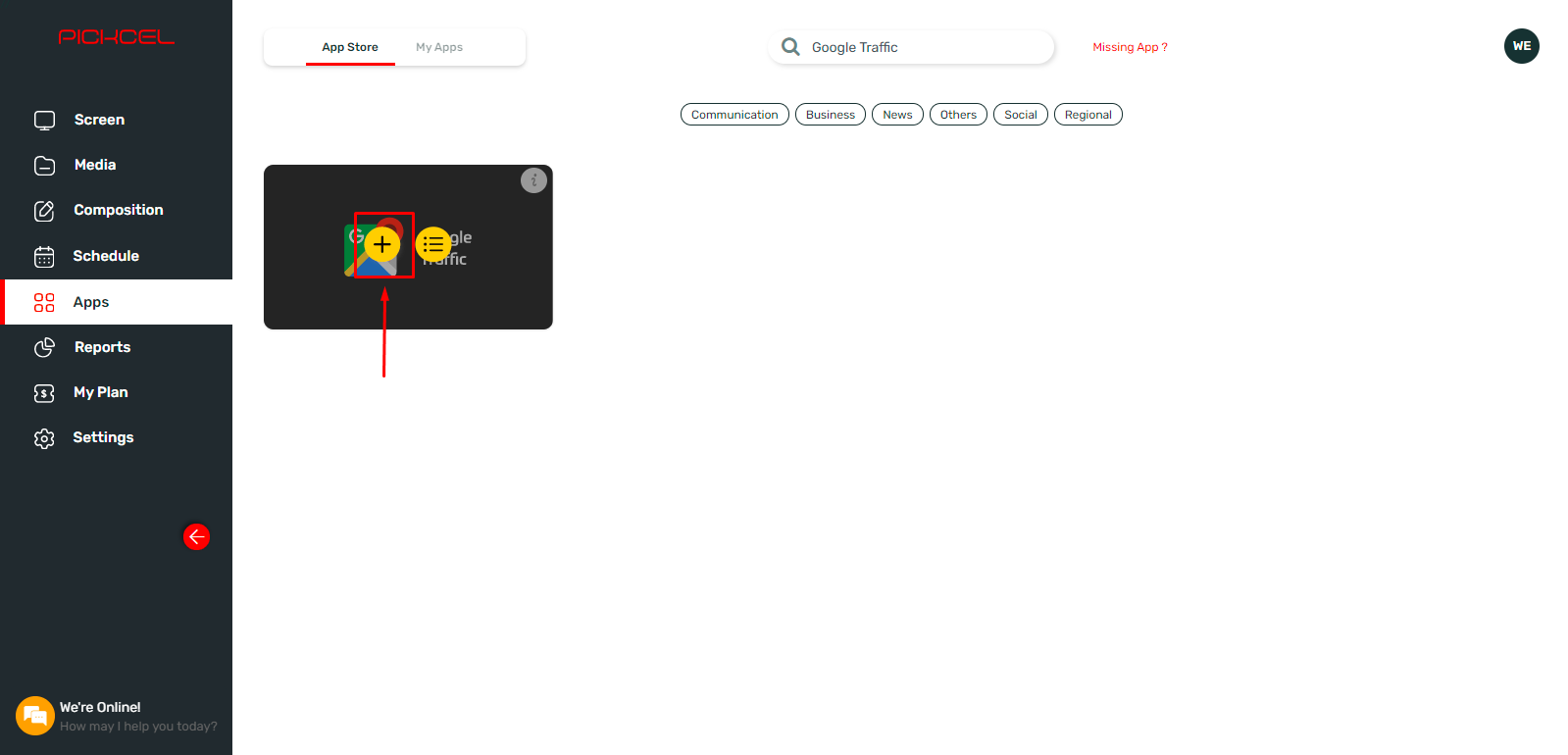 4. Enter a name for the app.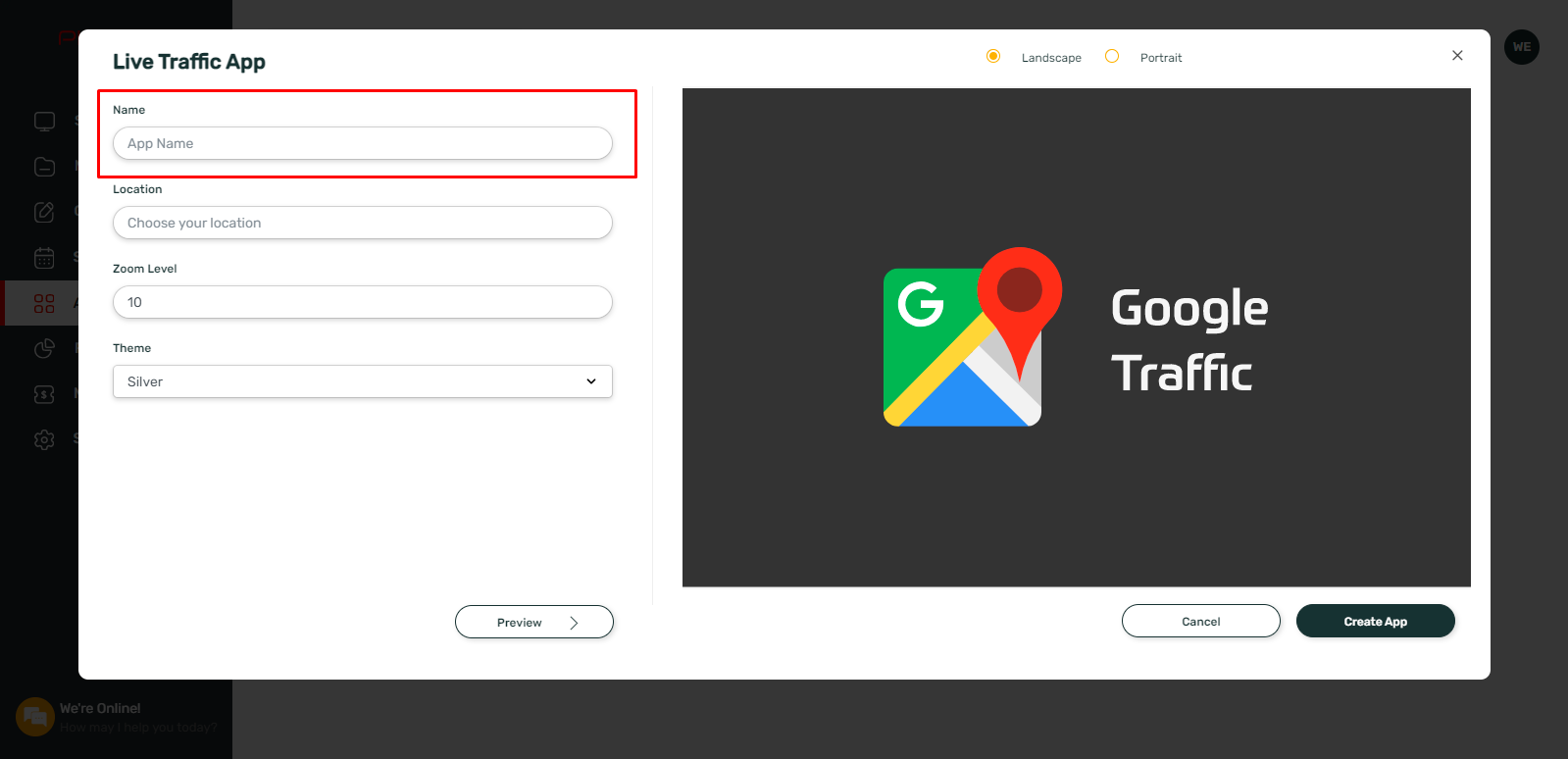 5. Enter the location.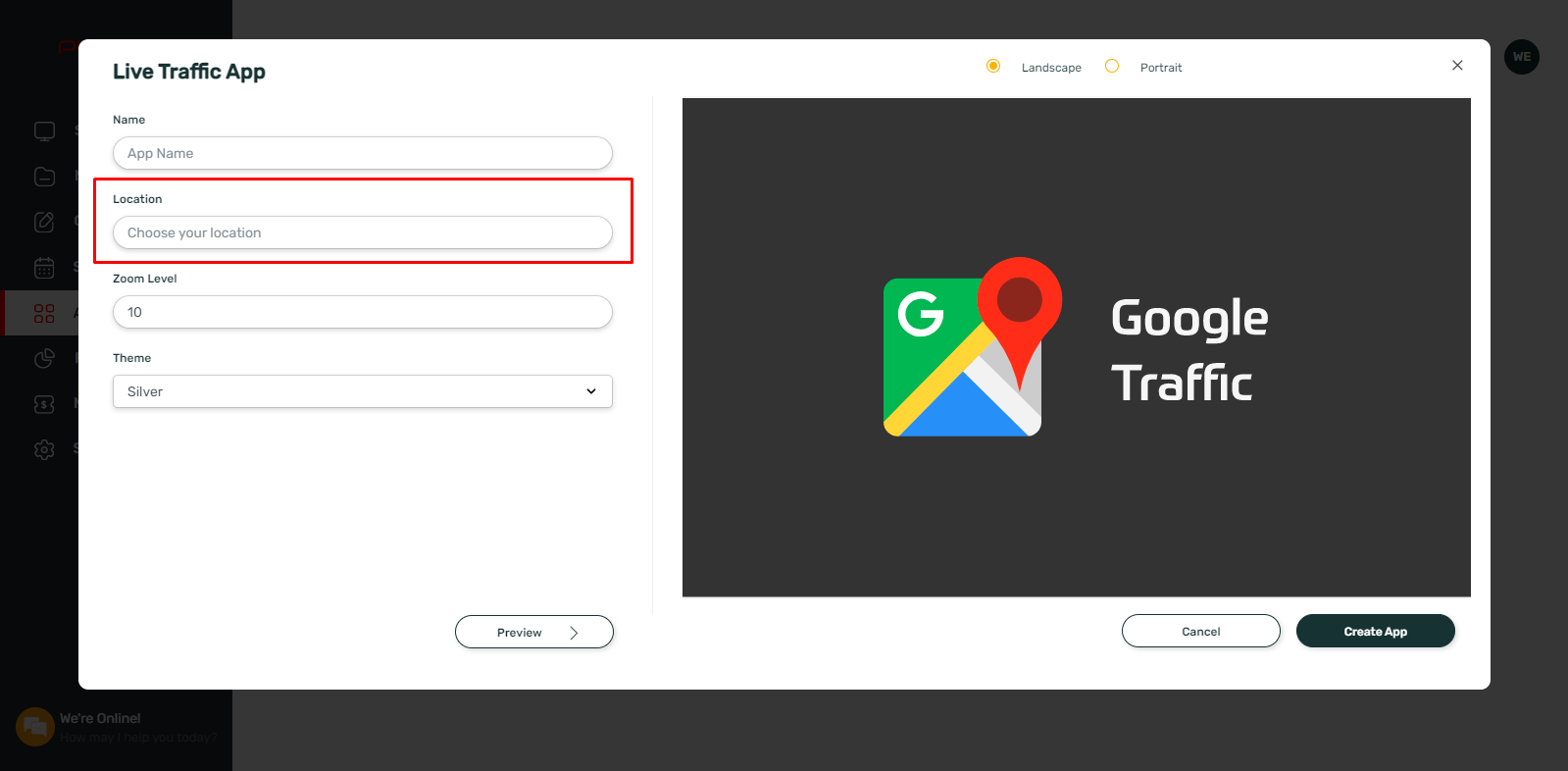 6. Enter the Zoom Level (1-20)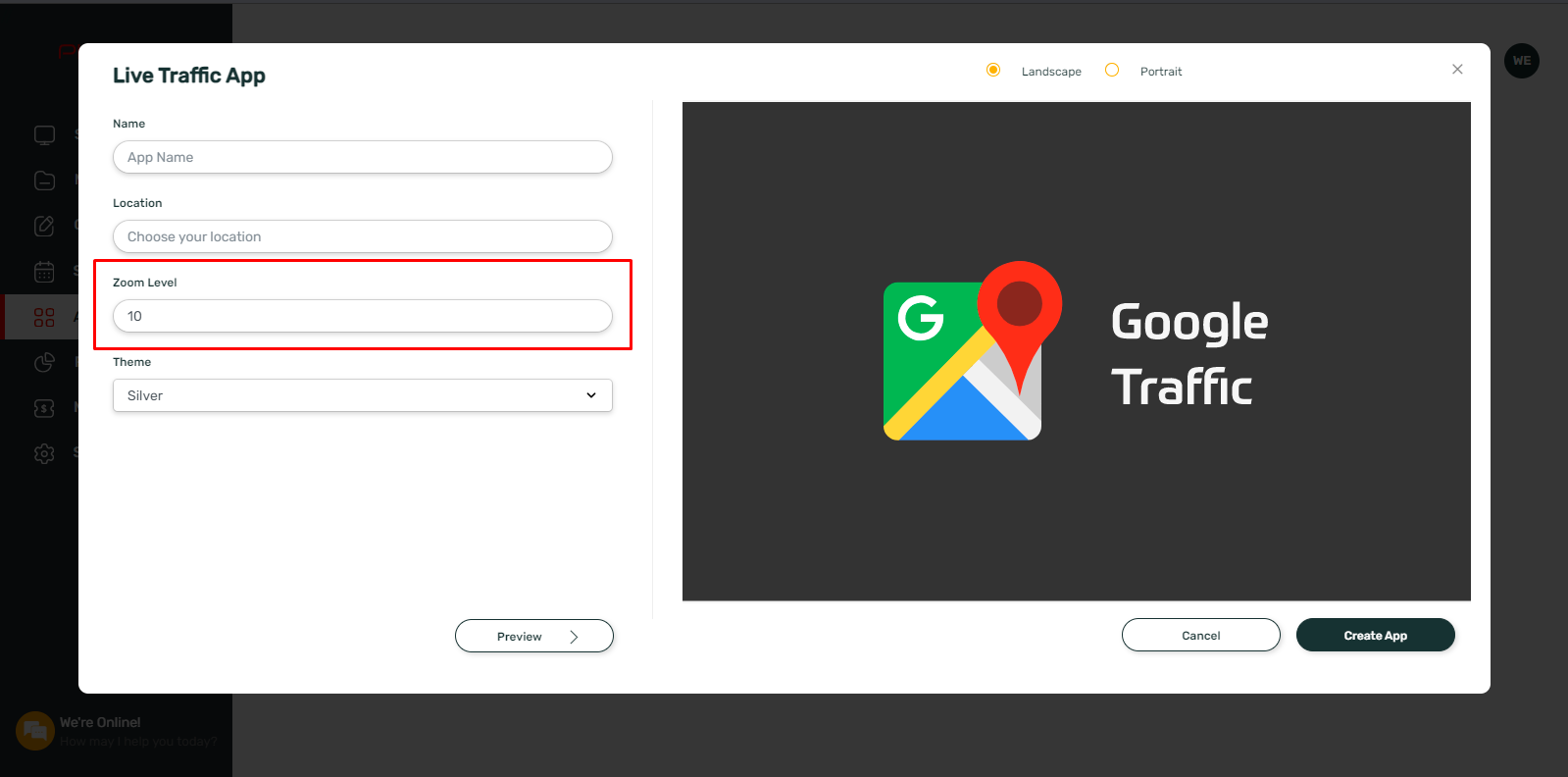 7. Select the
Theme
. You can view the preview of the app by clicking on the
Preview
button.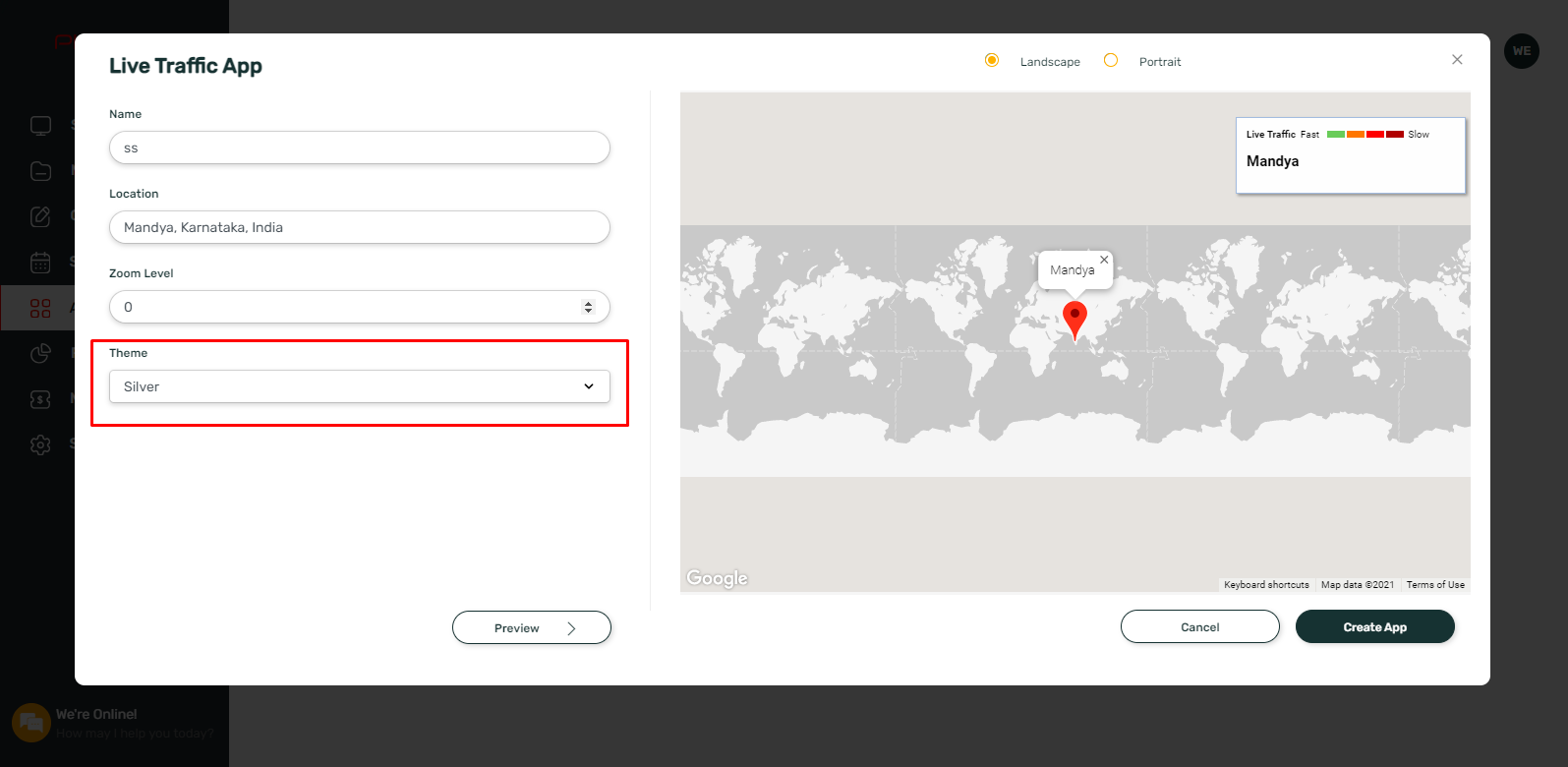 8. Click on
Create App
.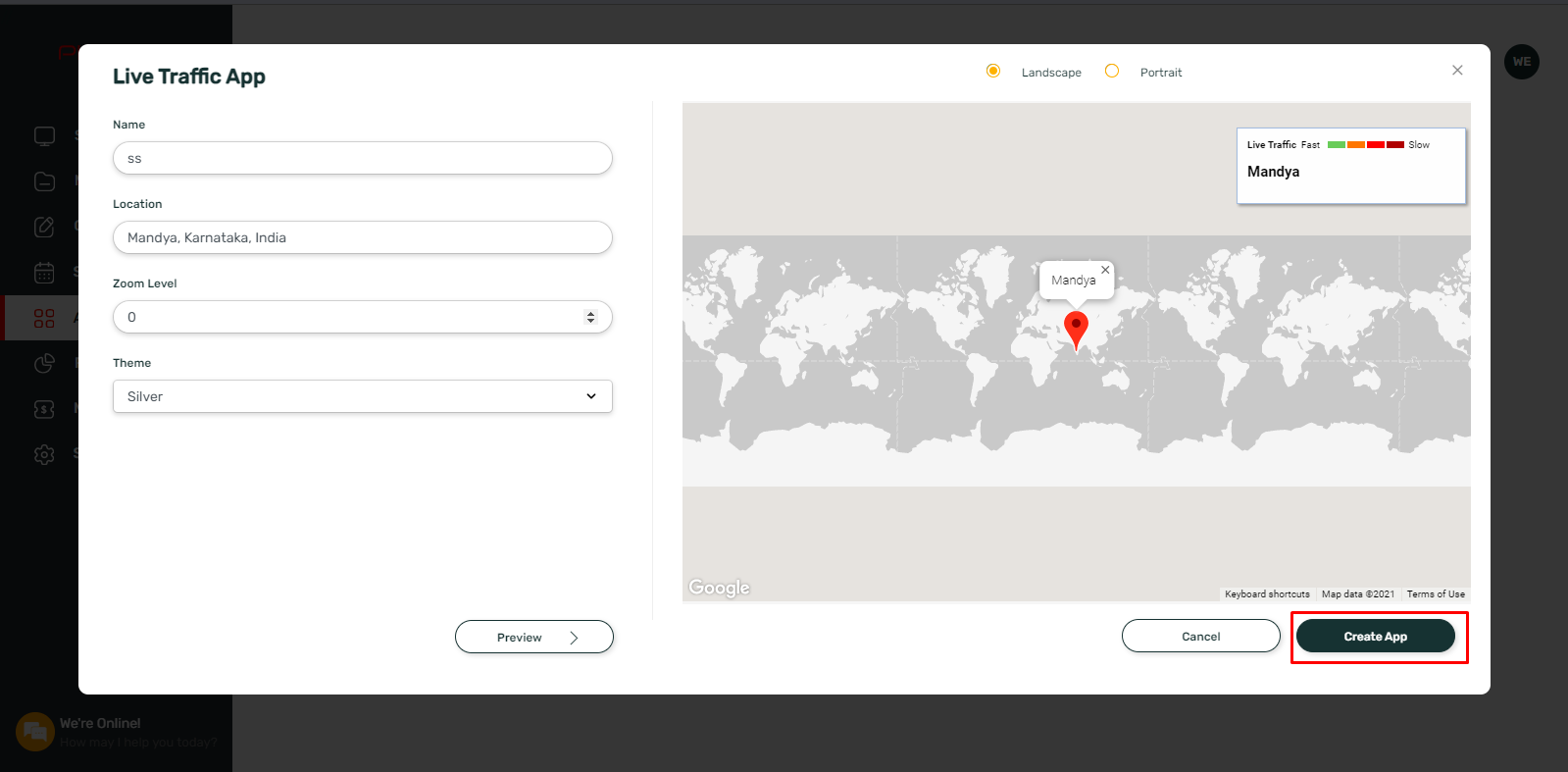 Your app is now ready for use.