How to add the Social Wall app from the Pickcel app store?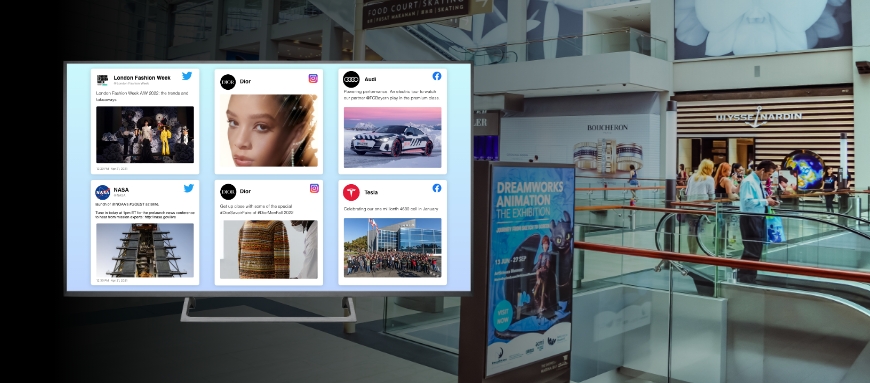 Please refer below video to see how to create a social wall app or you can follow the steps given after this:
1. Go to the
'Apps'
module.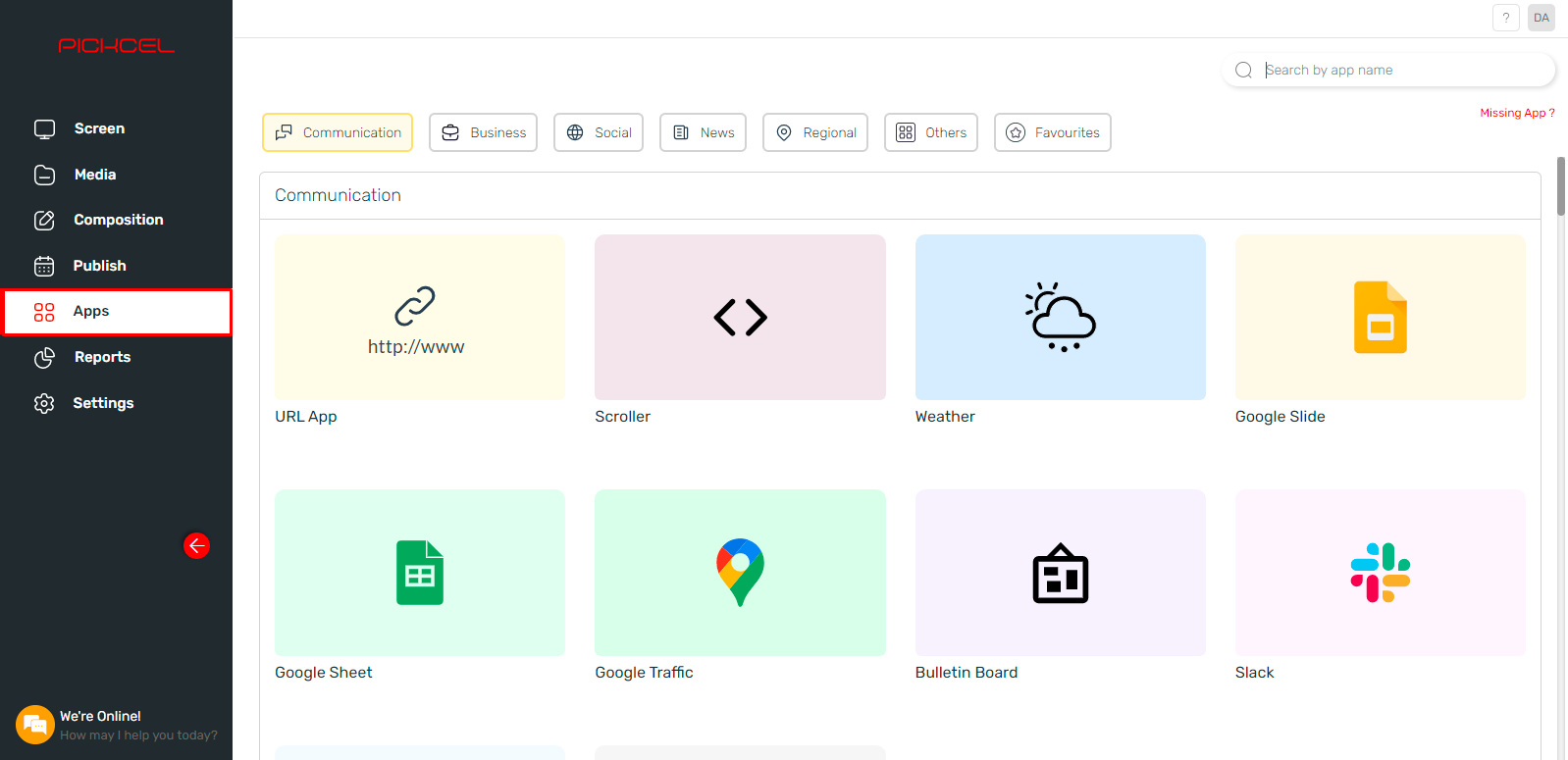 2. Search for the Social wall app using the search field.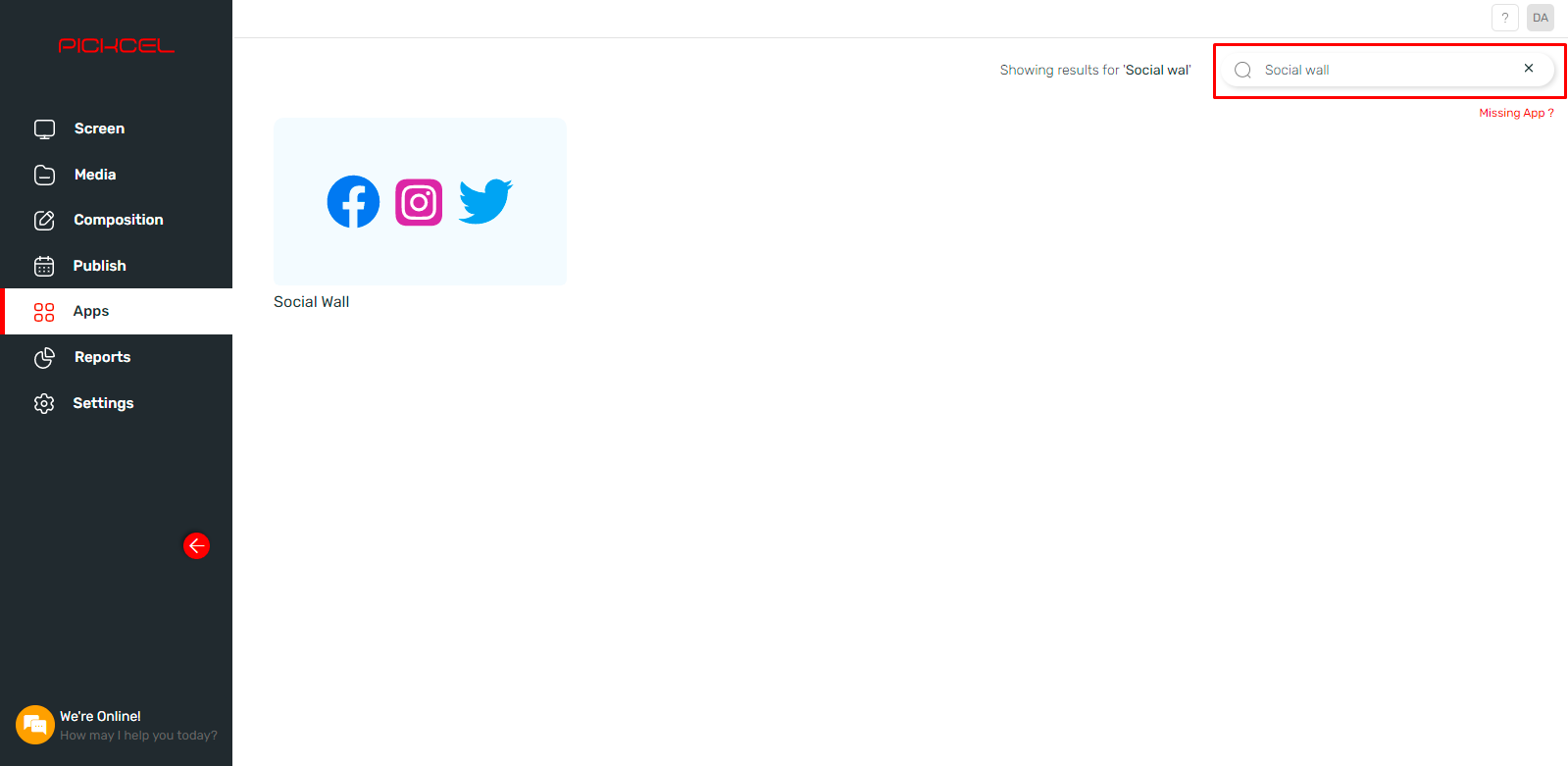 3. Hover over the app thumbnail and click on the Create App button.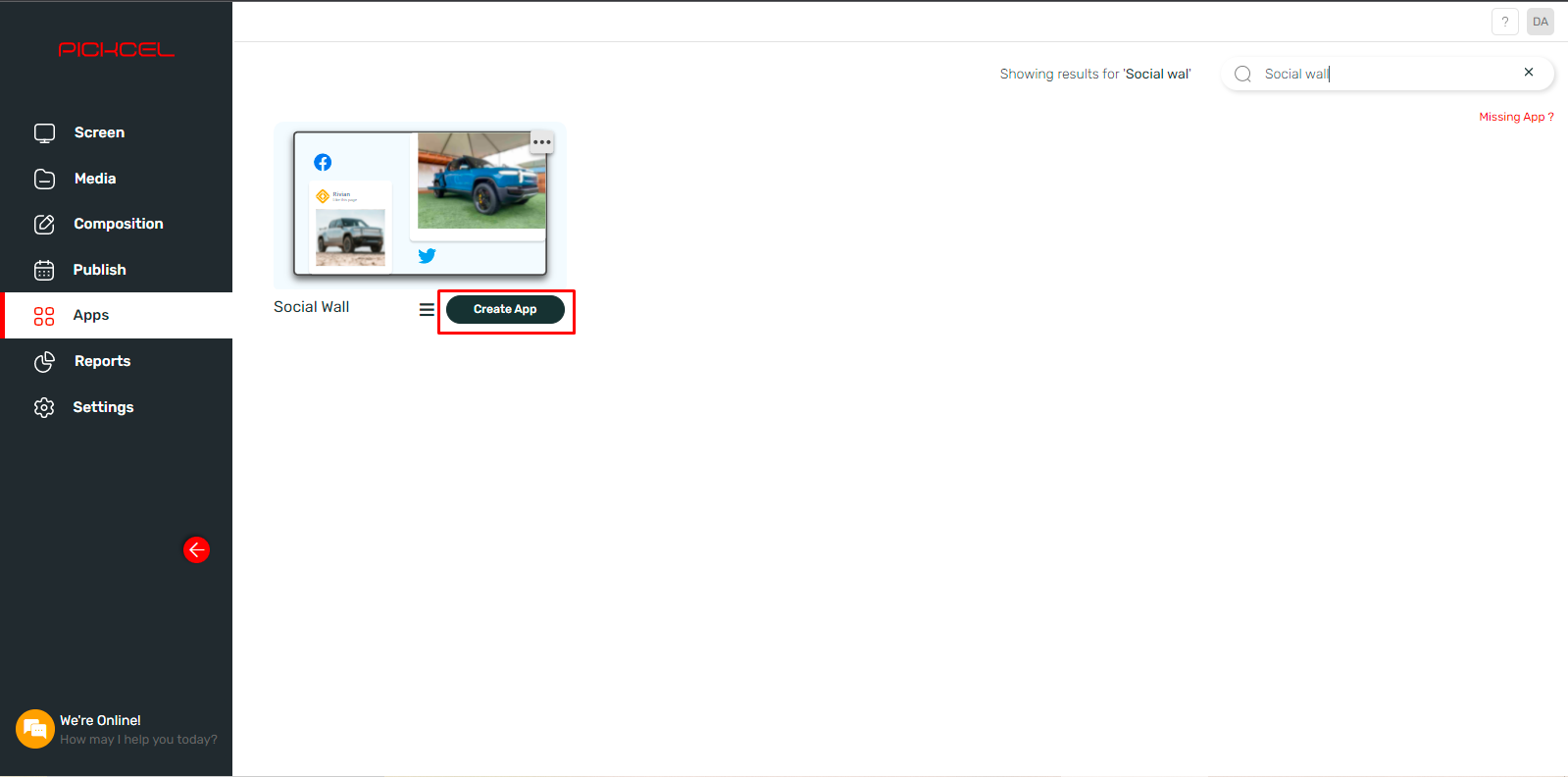 4. Enter a Name for the app.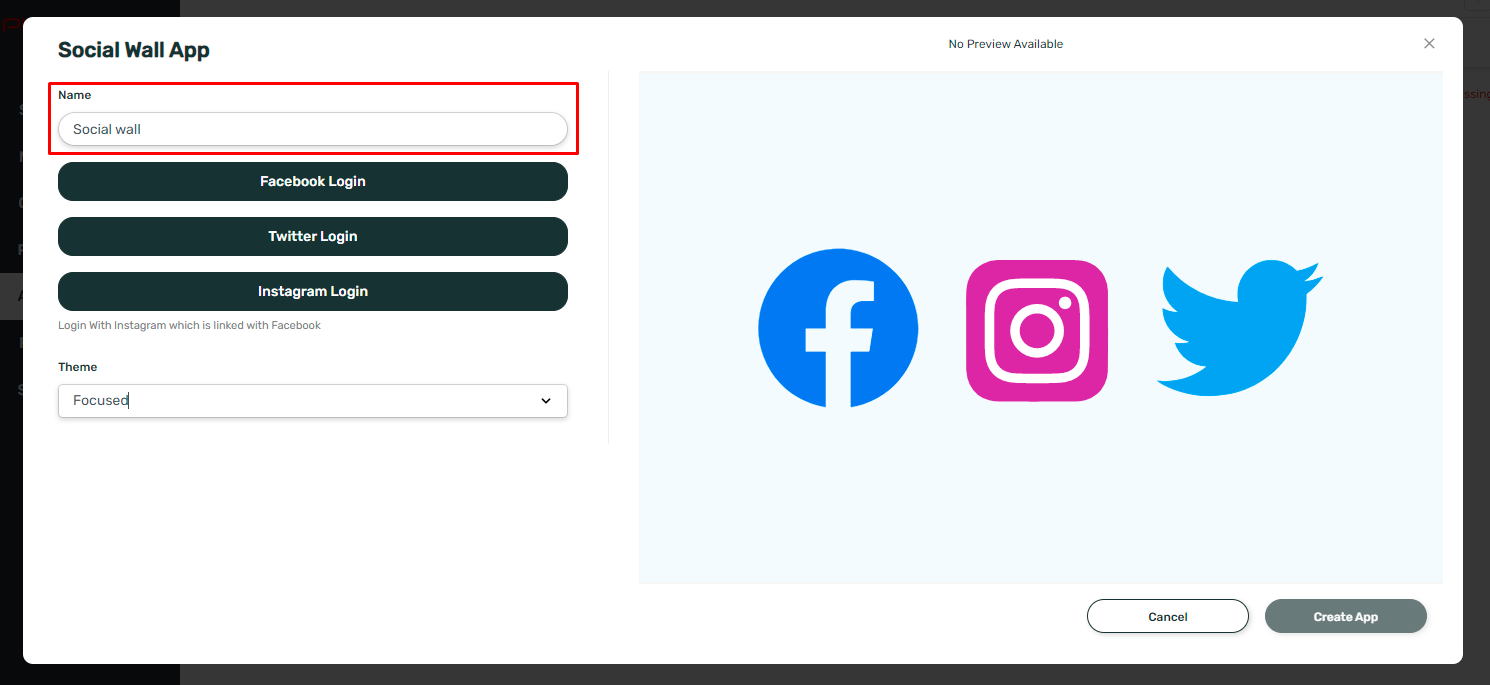 5. Log in to your Facebook and select the Facebook page.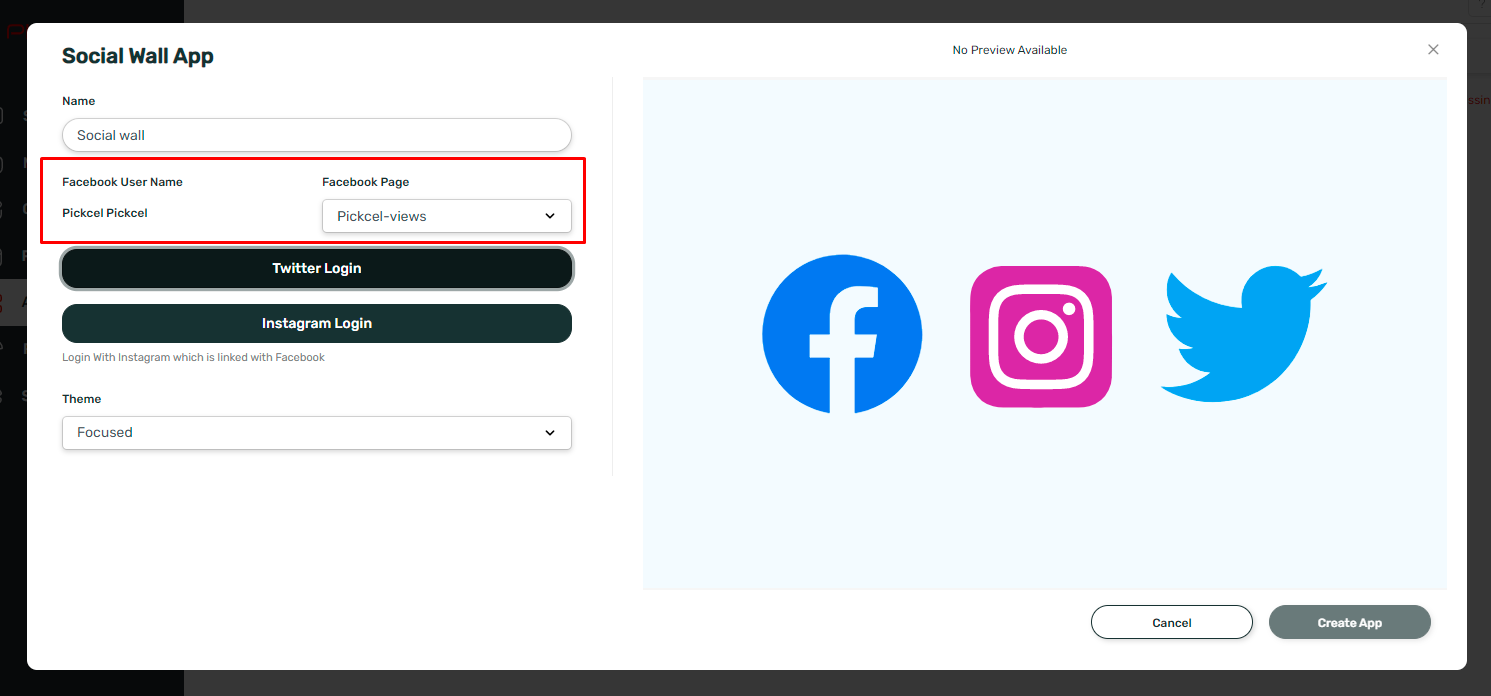 6. Log in to Twitter.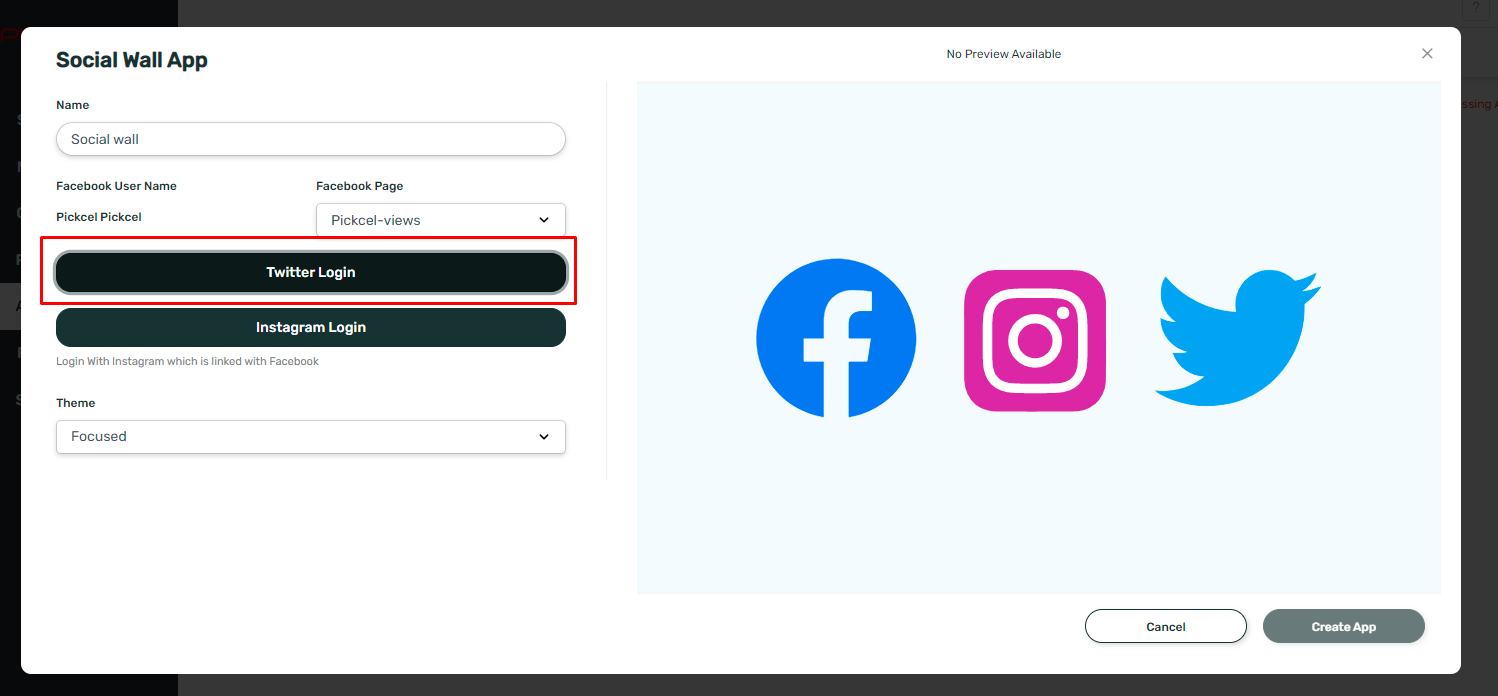 7. Log in to Instagram and select the Facebook Page ( You need to link your Facebook page to your Instagram business account).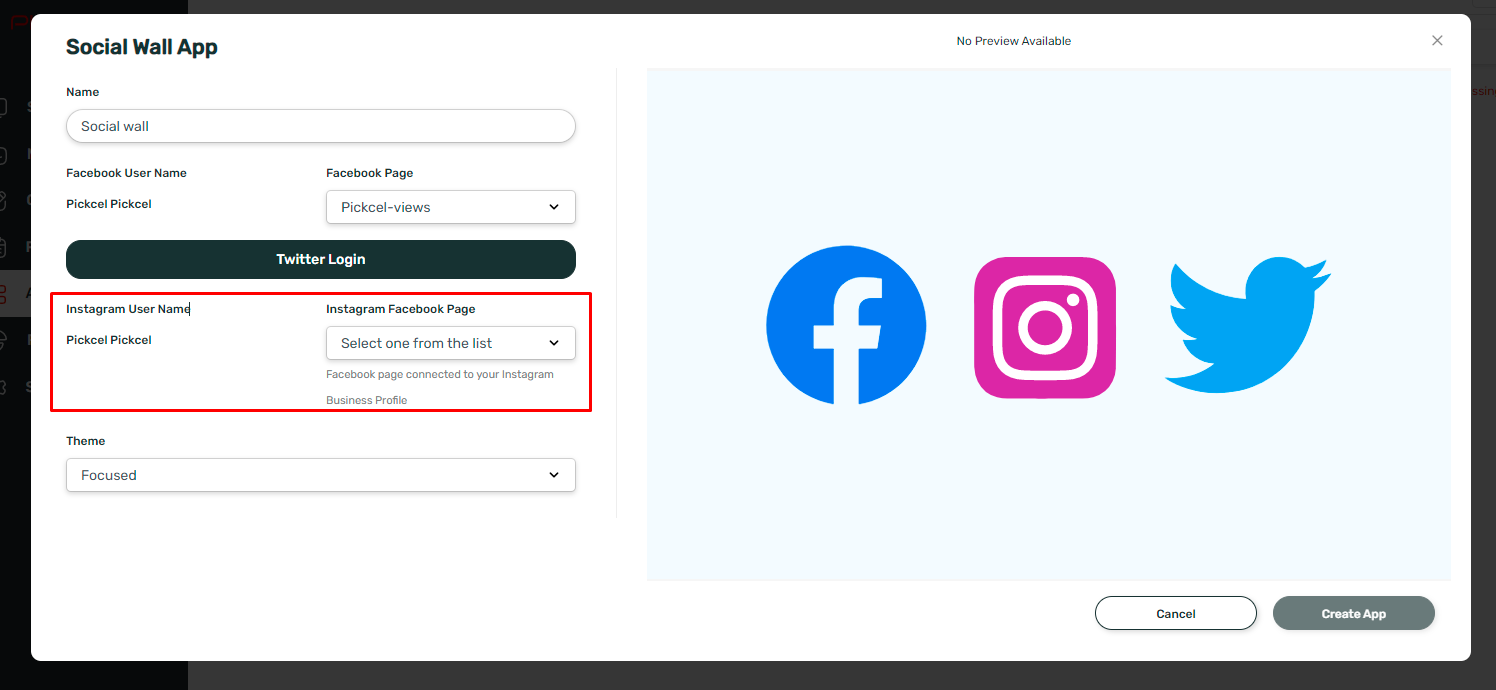 8. Select the
Theme.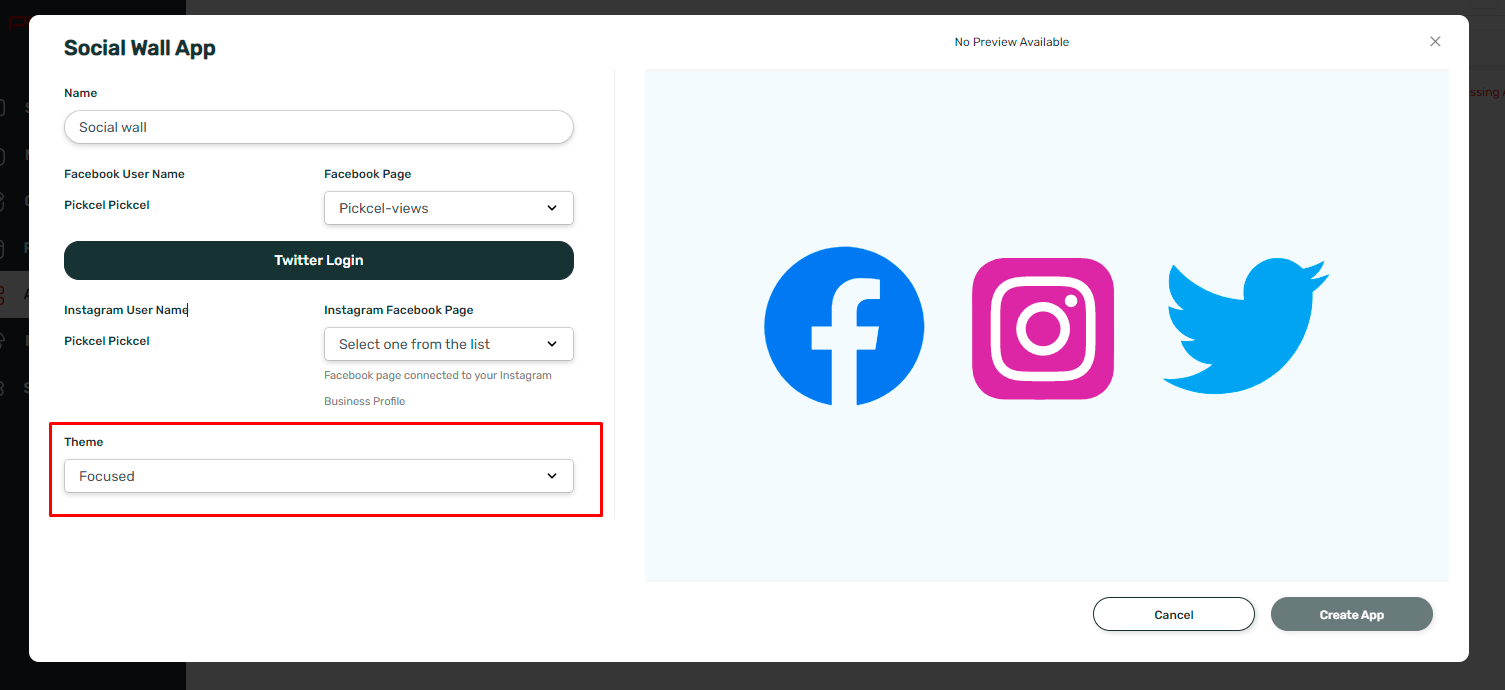 9. Click on Create App.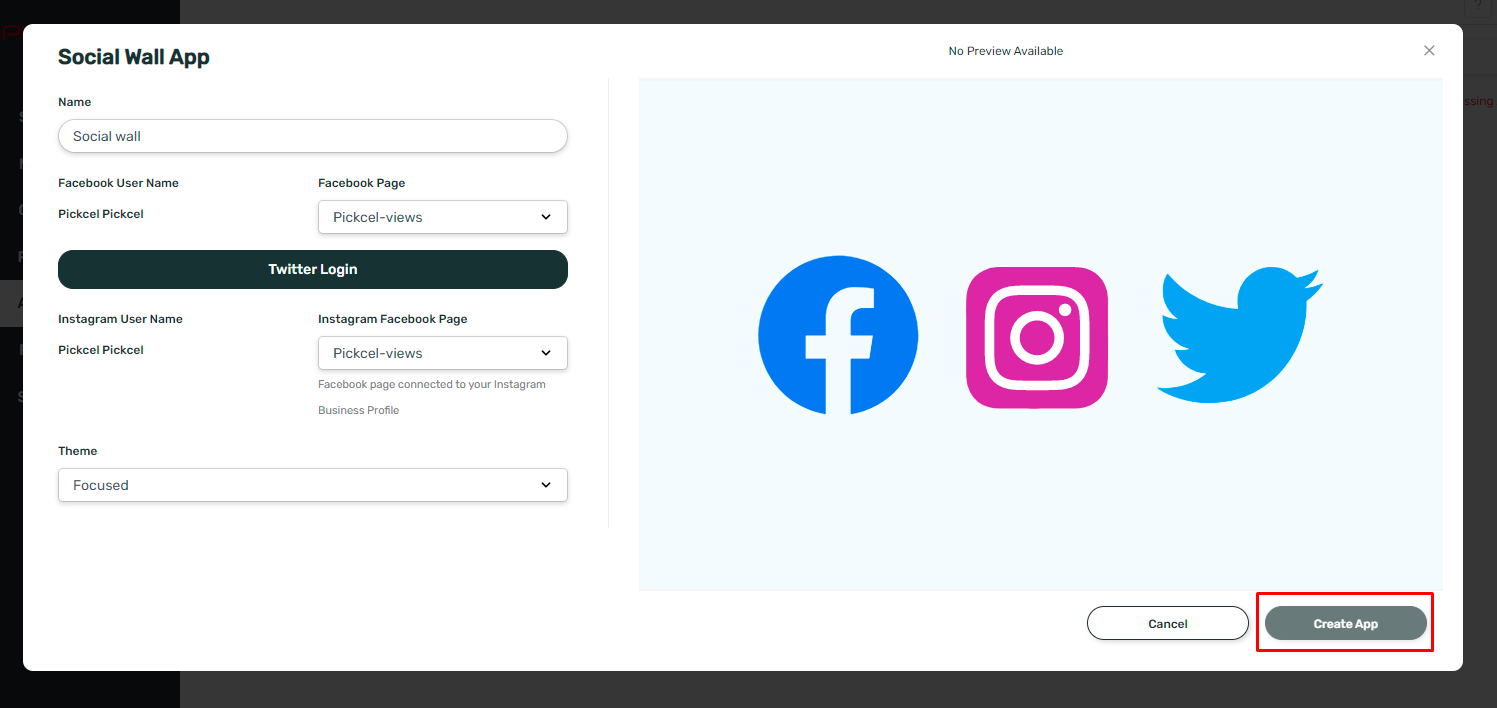 10. Go to
Media
module > search your Social wall app. Now, hover over the app, then click on the
three dots
at the extreme right end and click on
Admin Dashboard.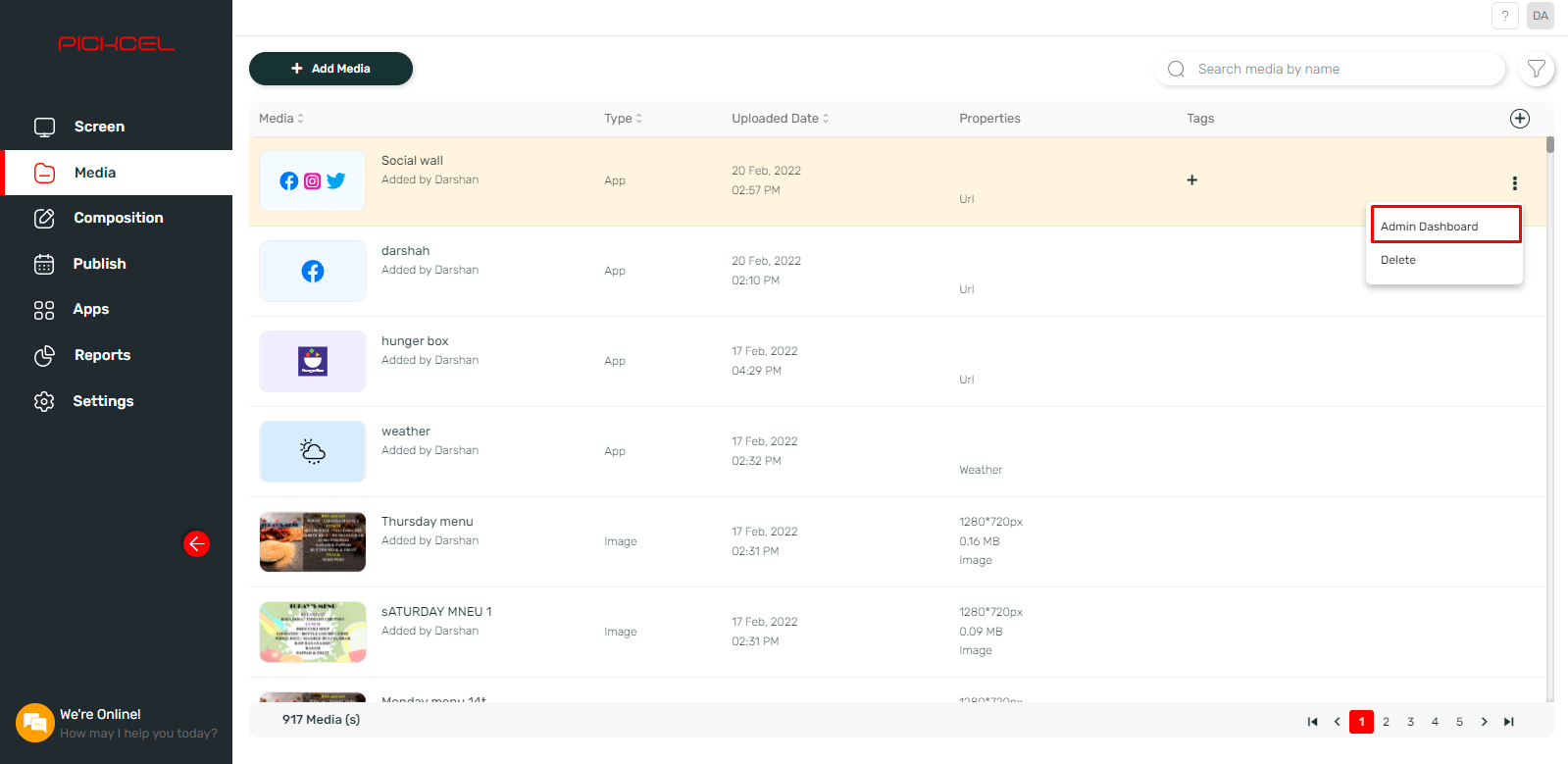 11. Enable the posts which you want to show on your screen.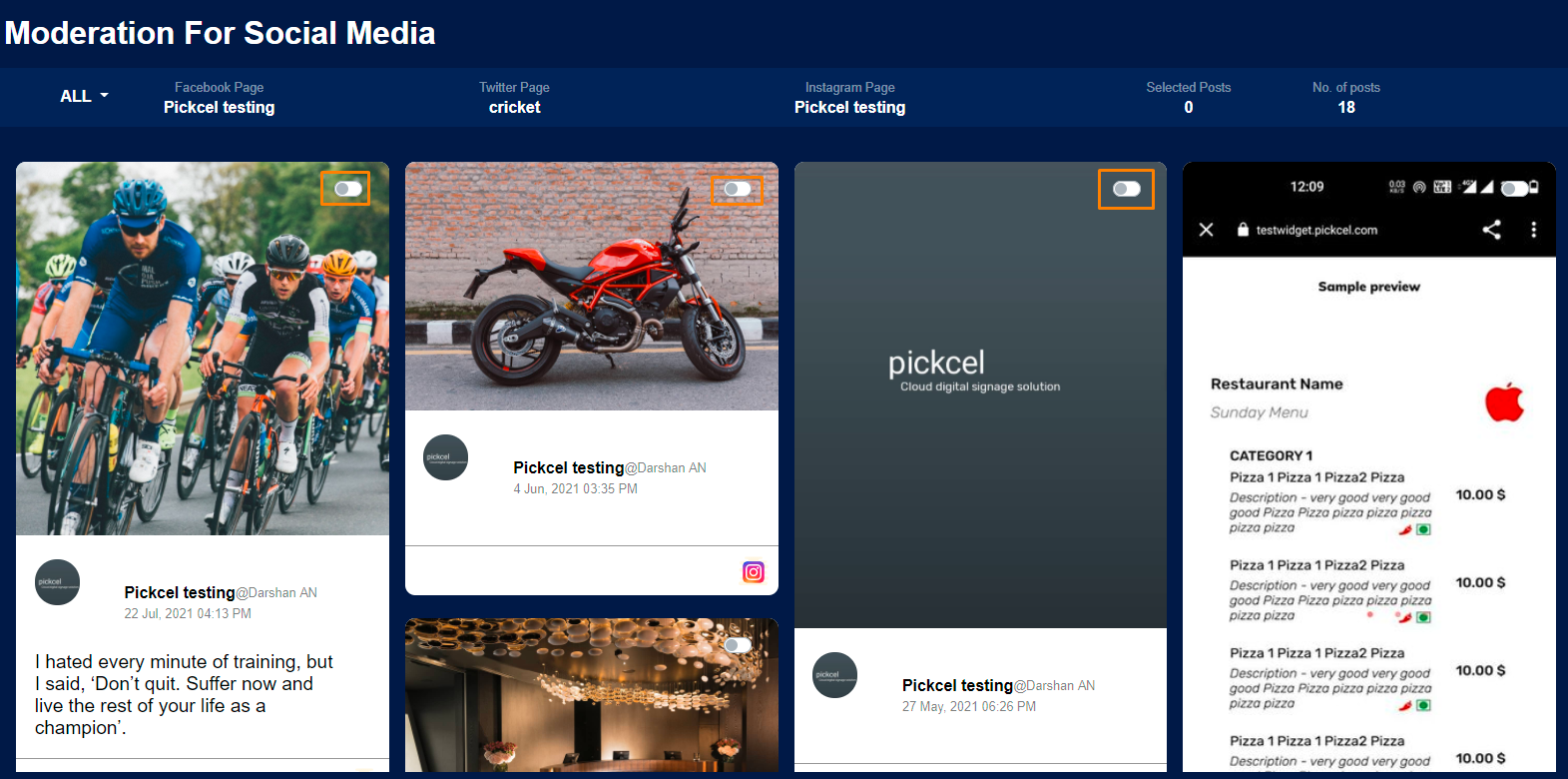 Your Social Wall app is now ready for use.