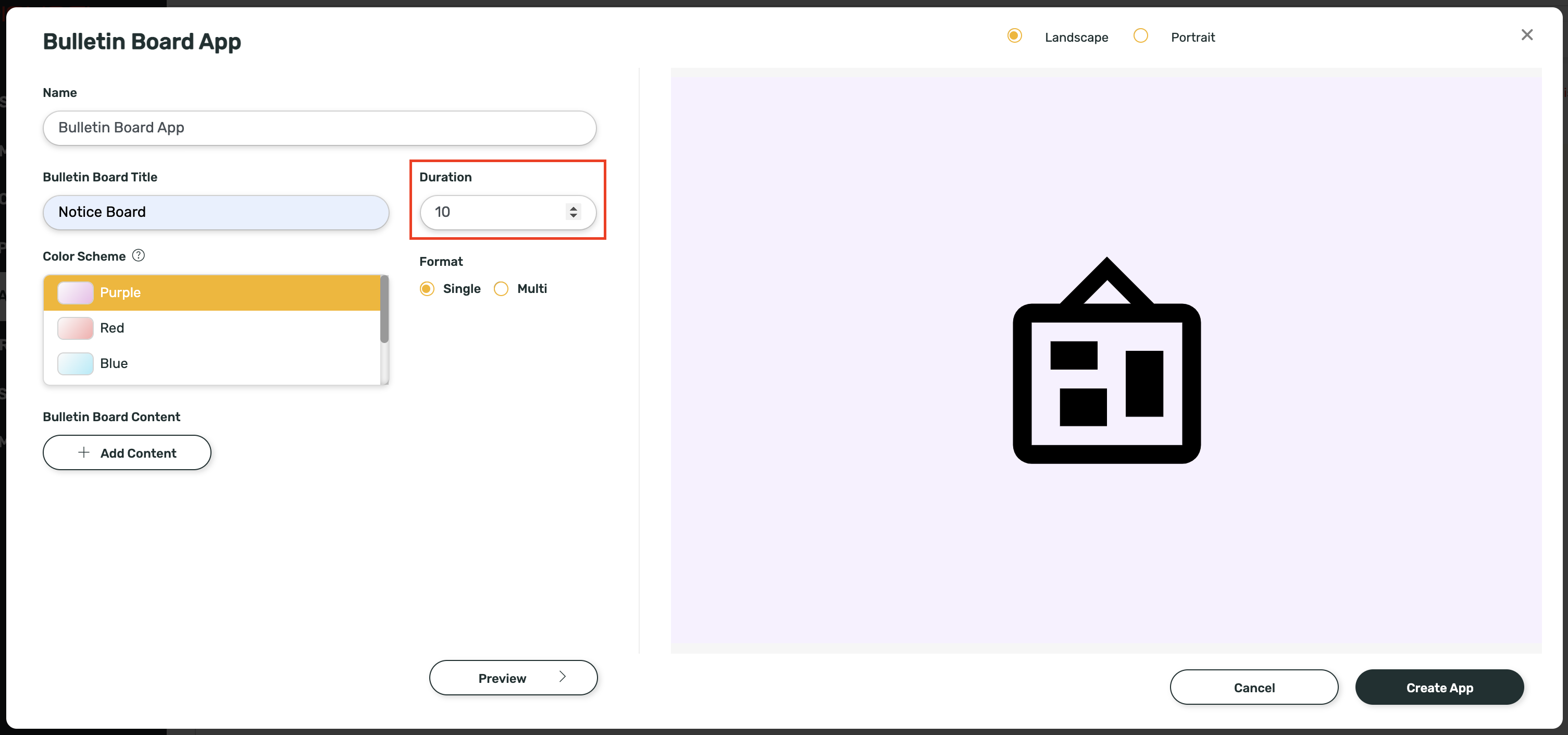 7. Select a colour scheme to be displayed
.
Colour Schemes available: Purple, Red, Blue, Green, Yellow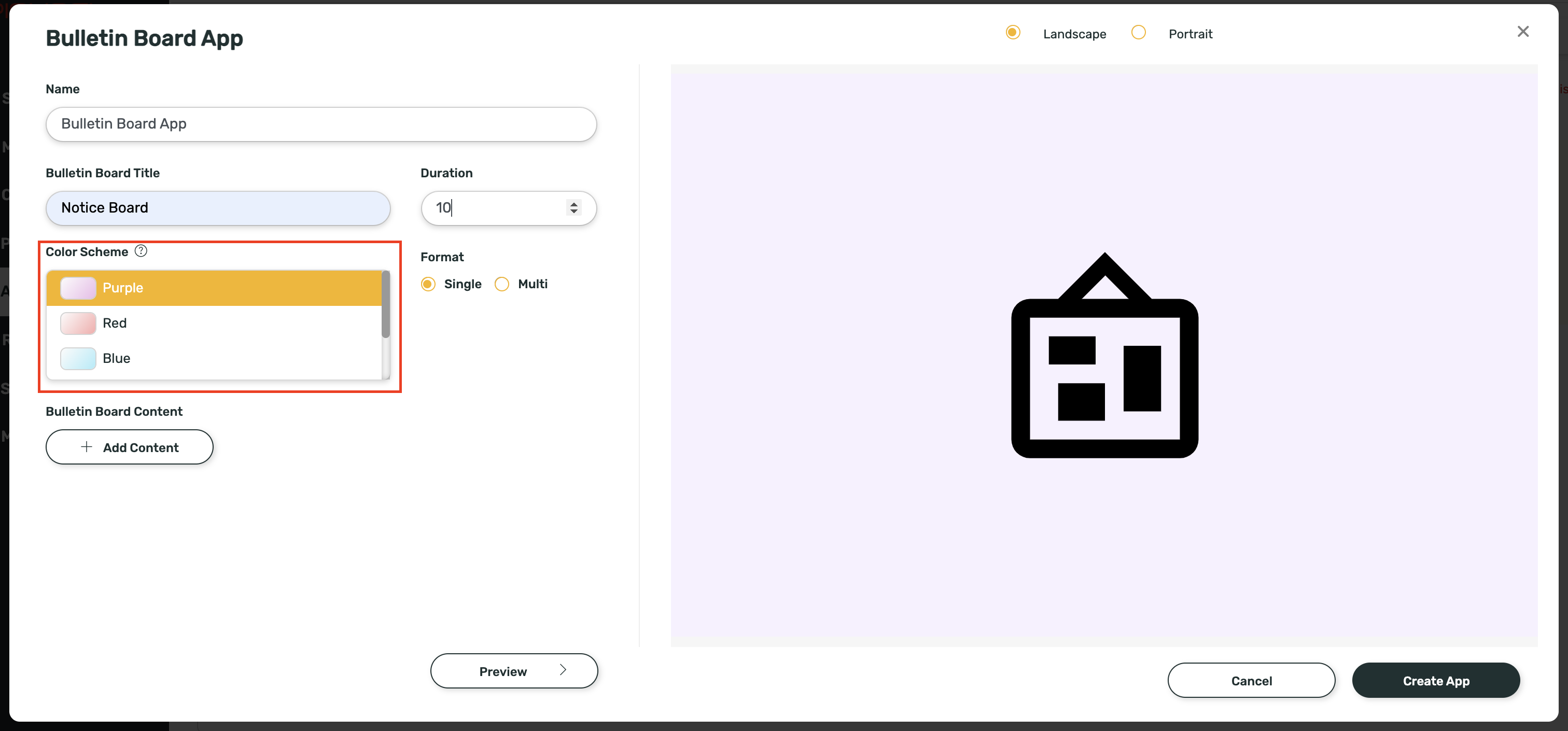 8. Select the format of viewing posts: (Single Post/Multi Post)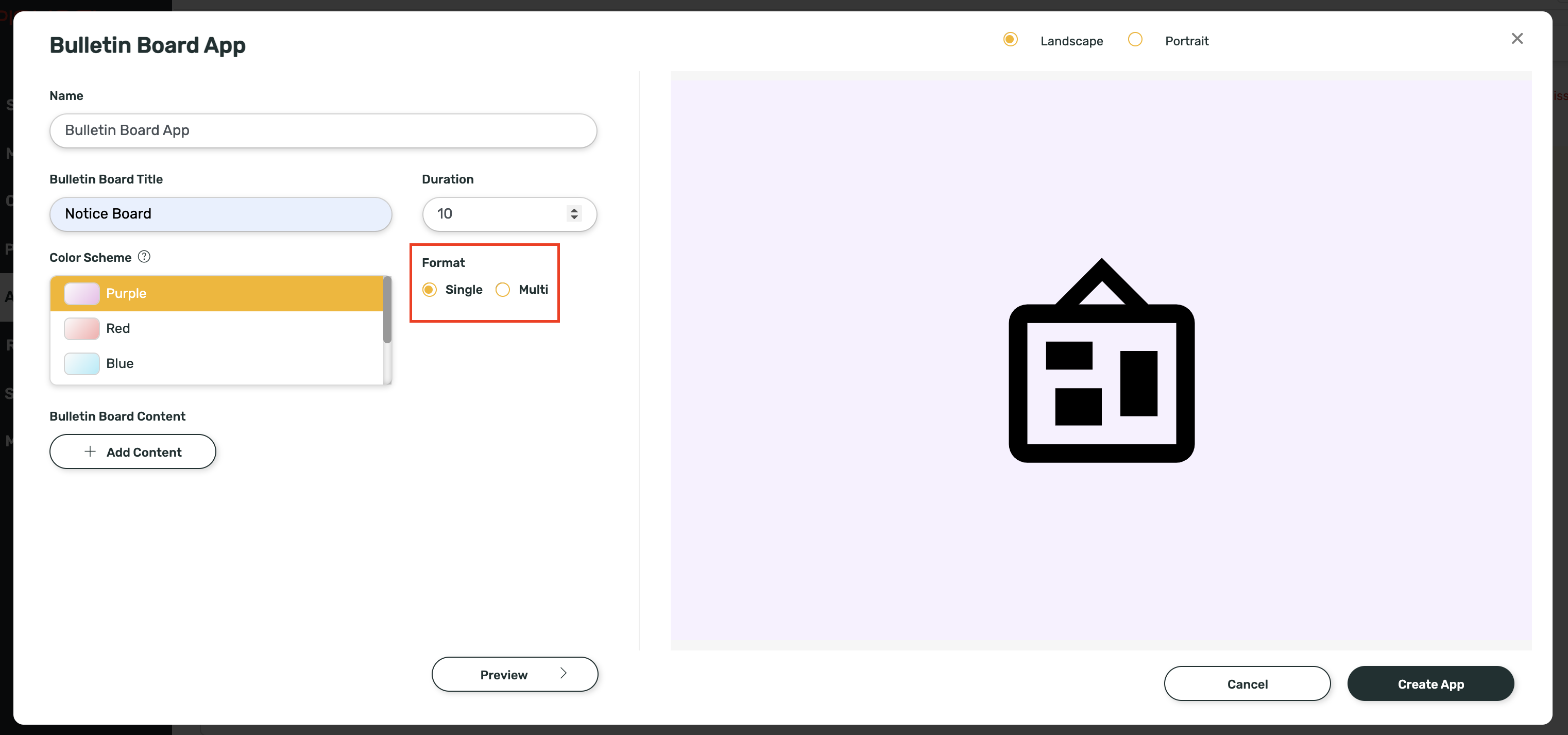 9. Add Bulletin Board Content:

1. Click on Add Content: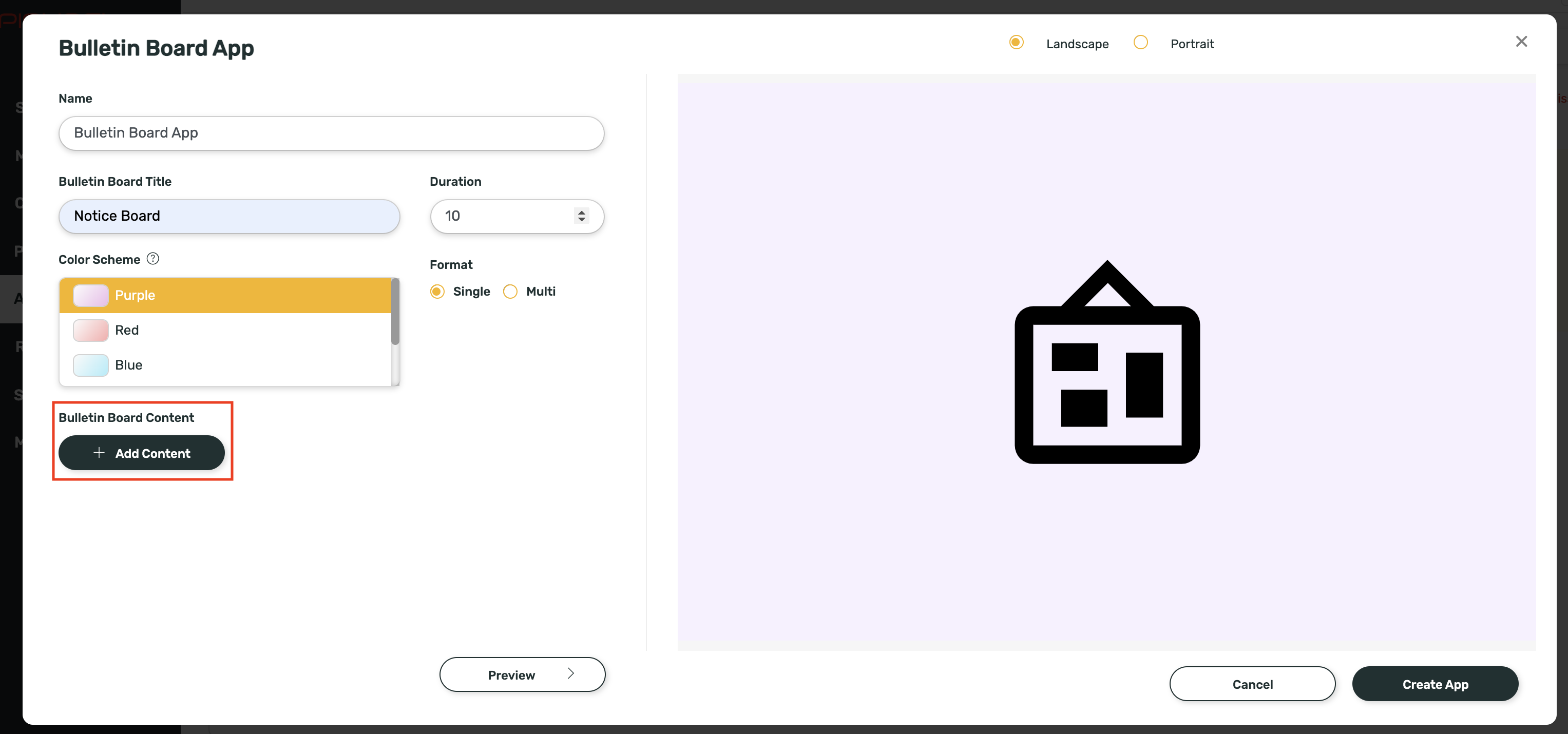 2. Select a Bulletin Title: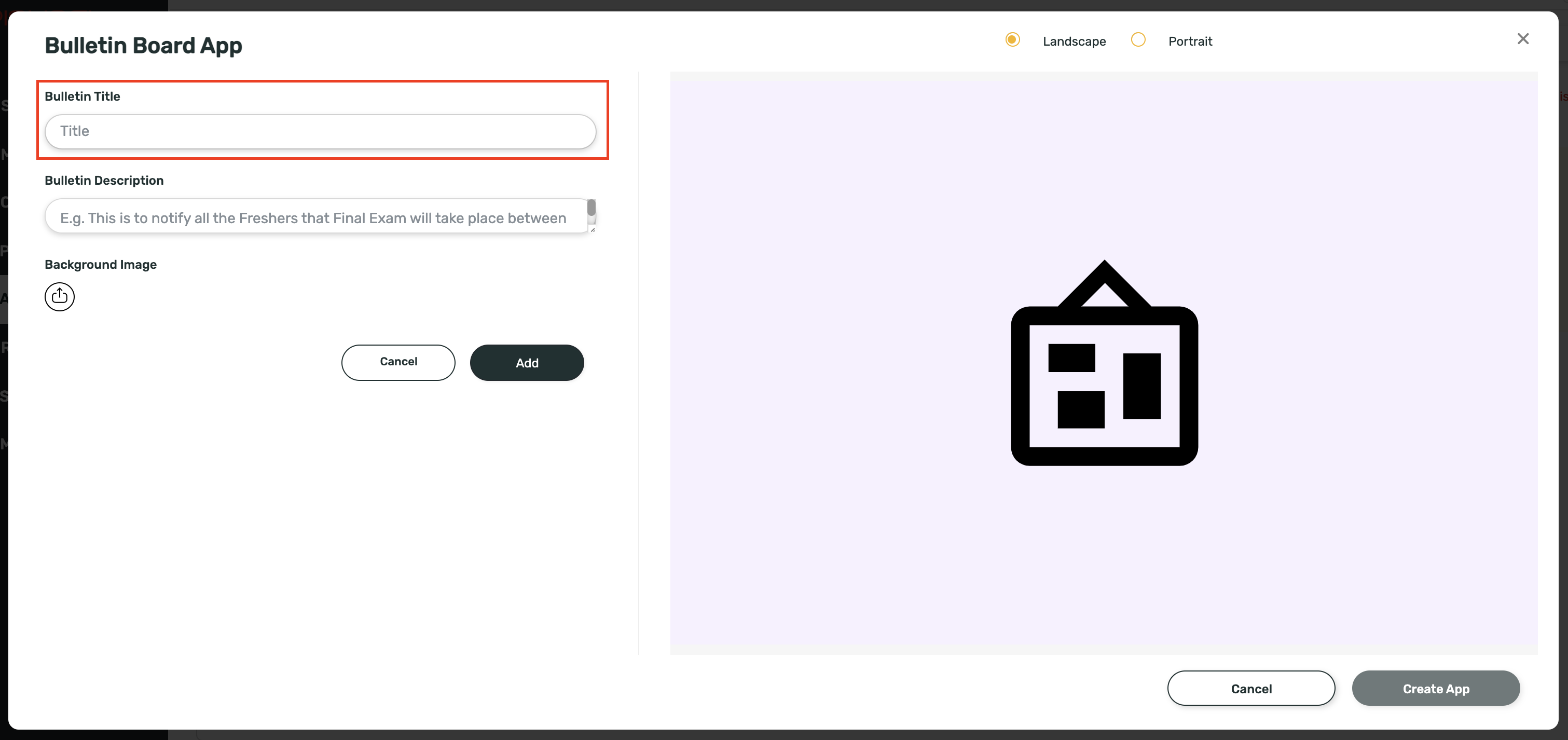 3. Add a Bulletin Description: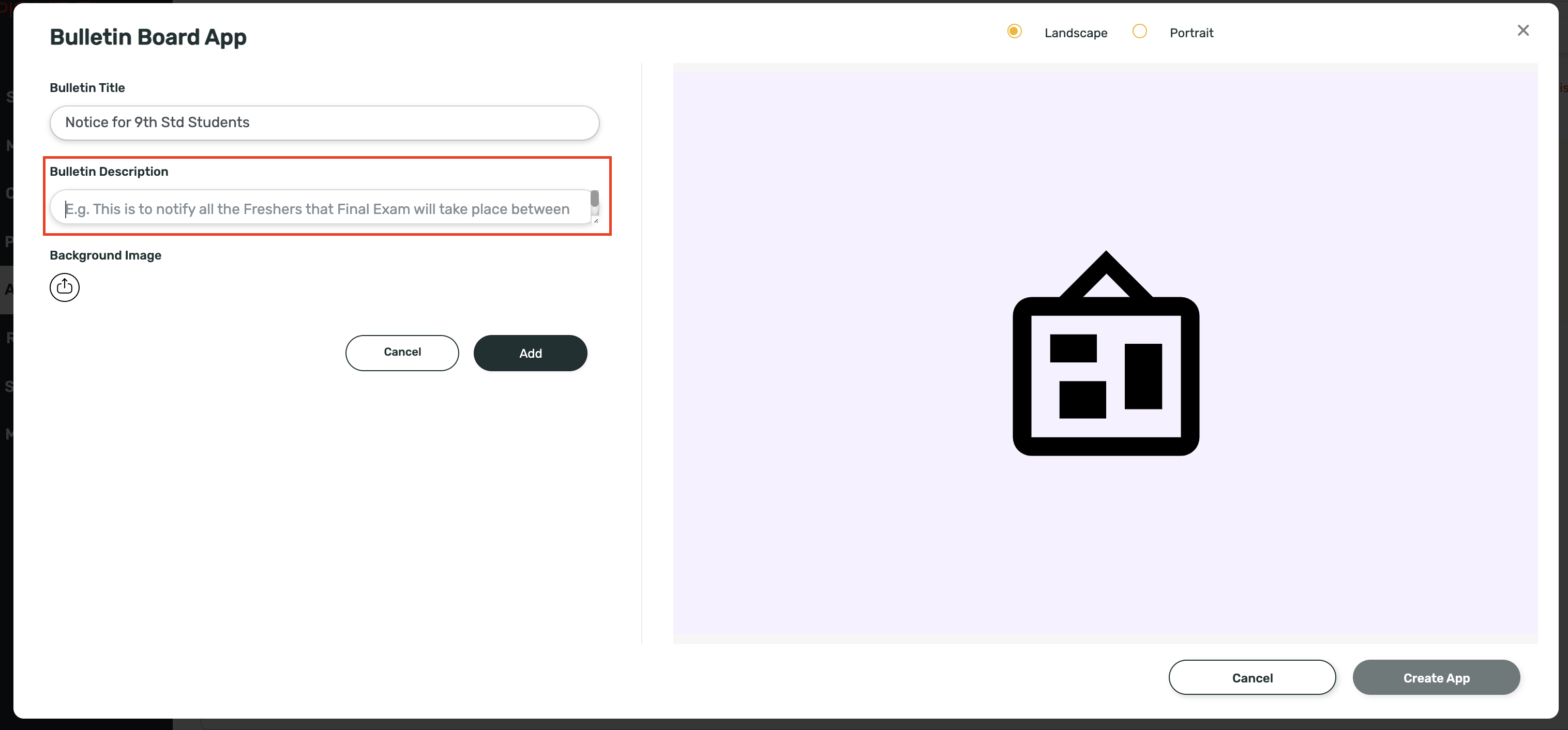 4. Depending on your need, Select an image for your post:

Click on the Upload button: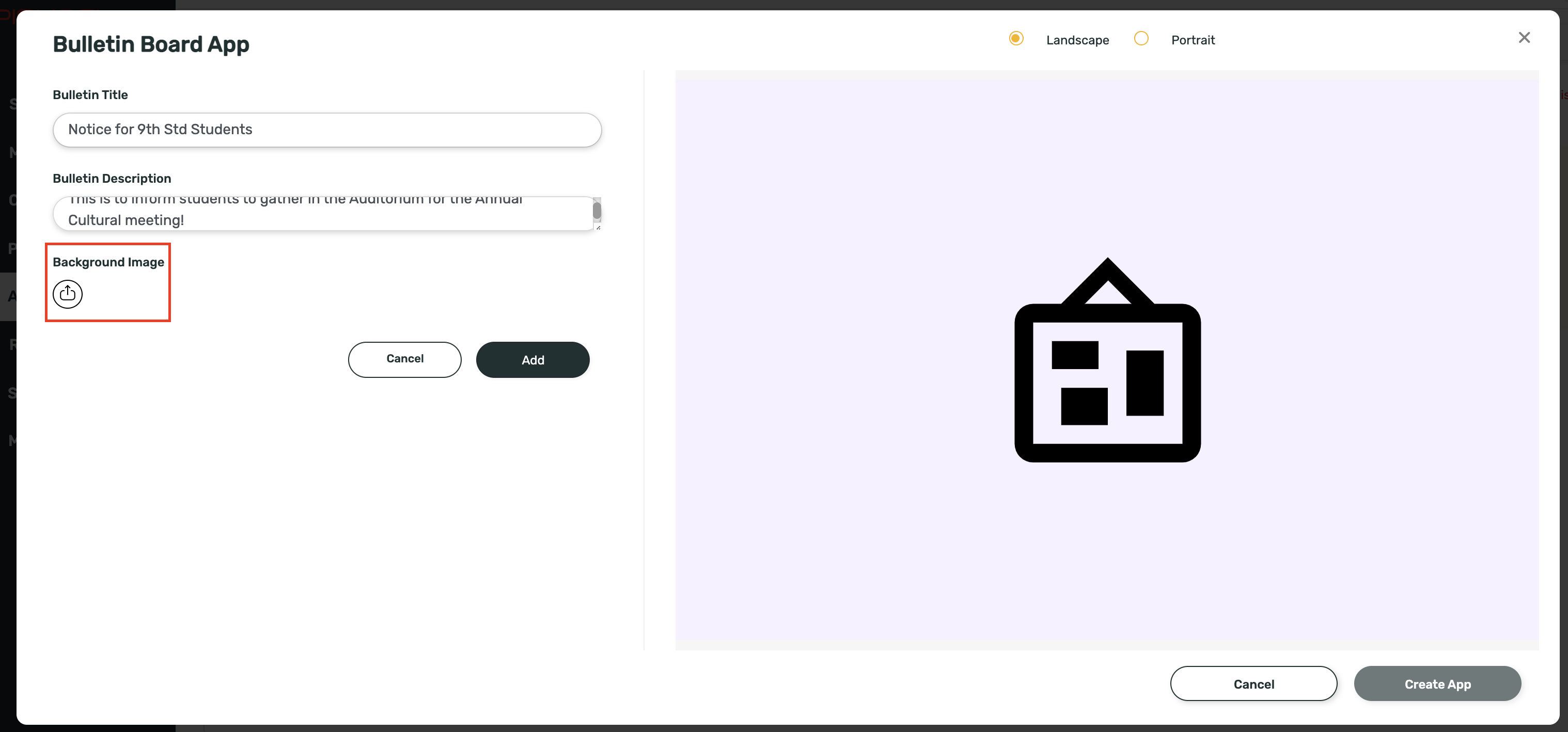 Select image: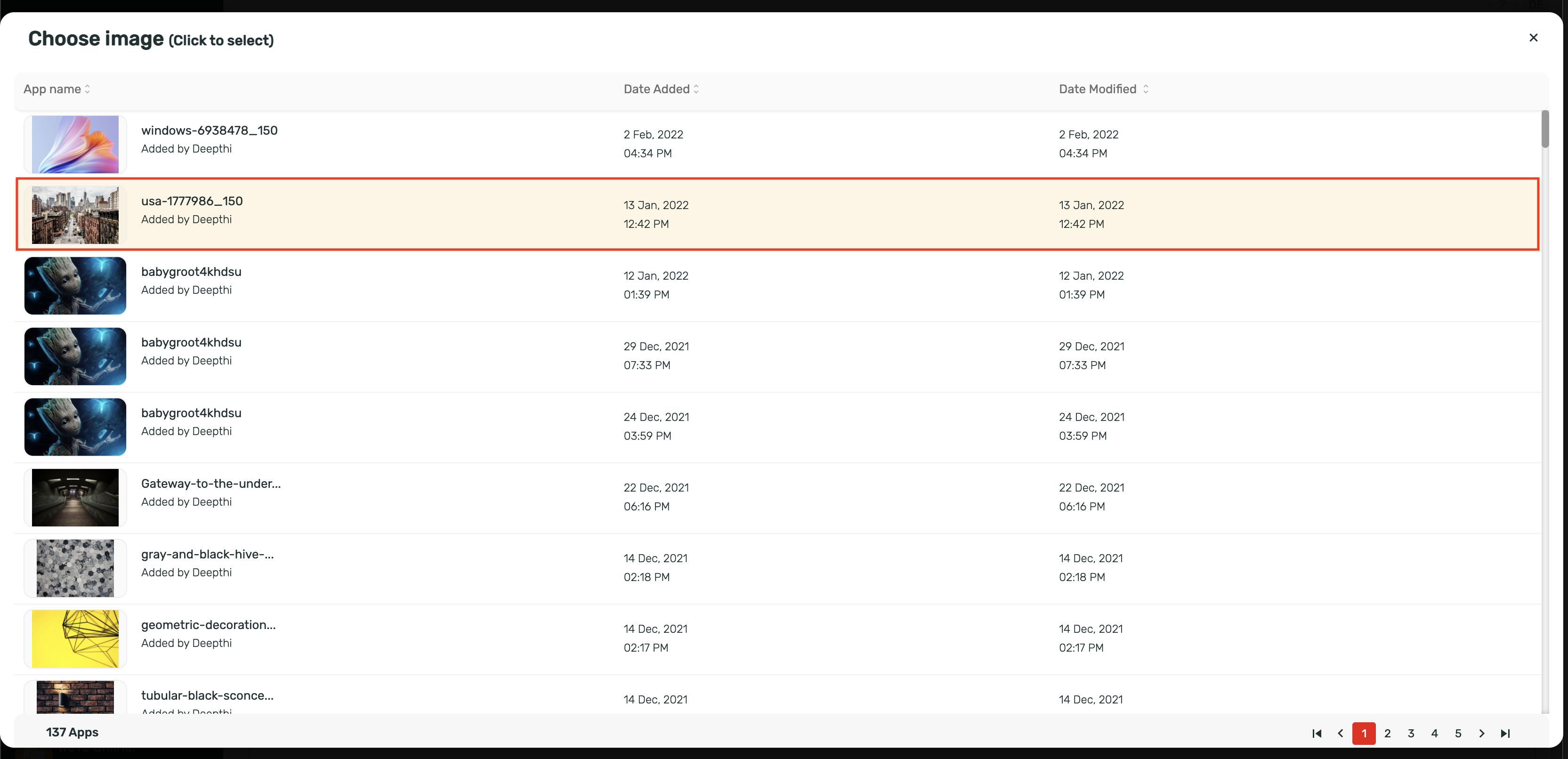 Selected Image will be shown here: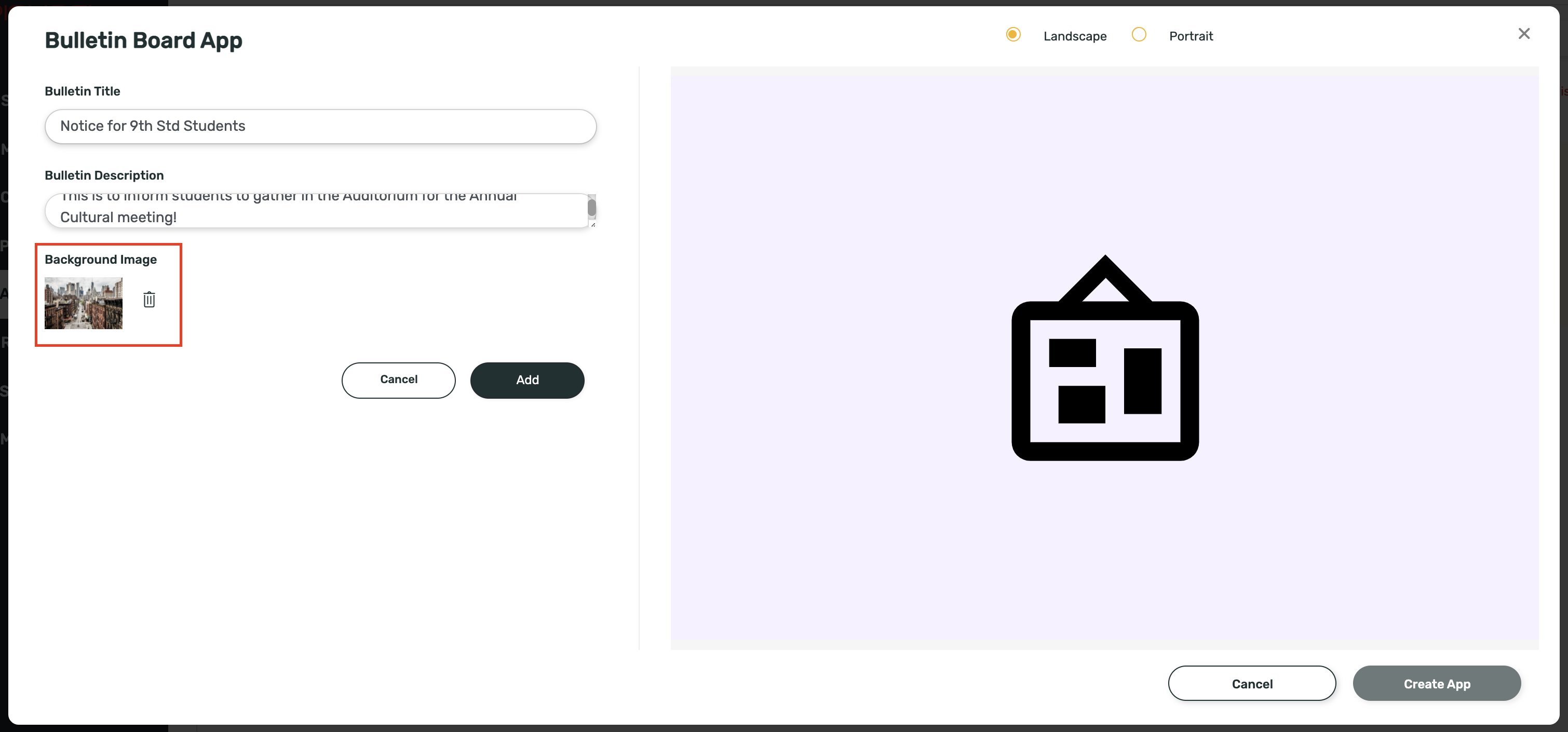 6. Click on 'Add':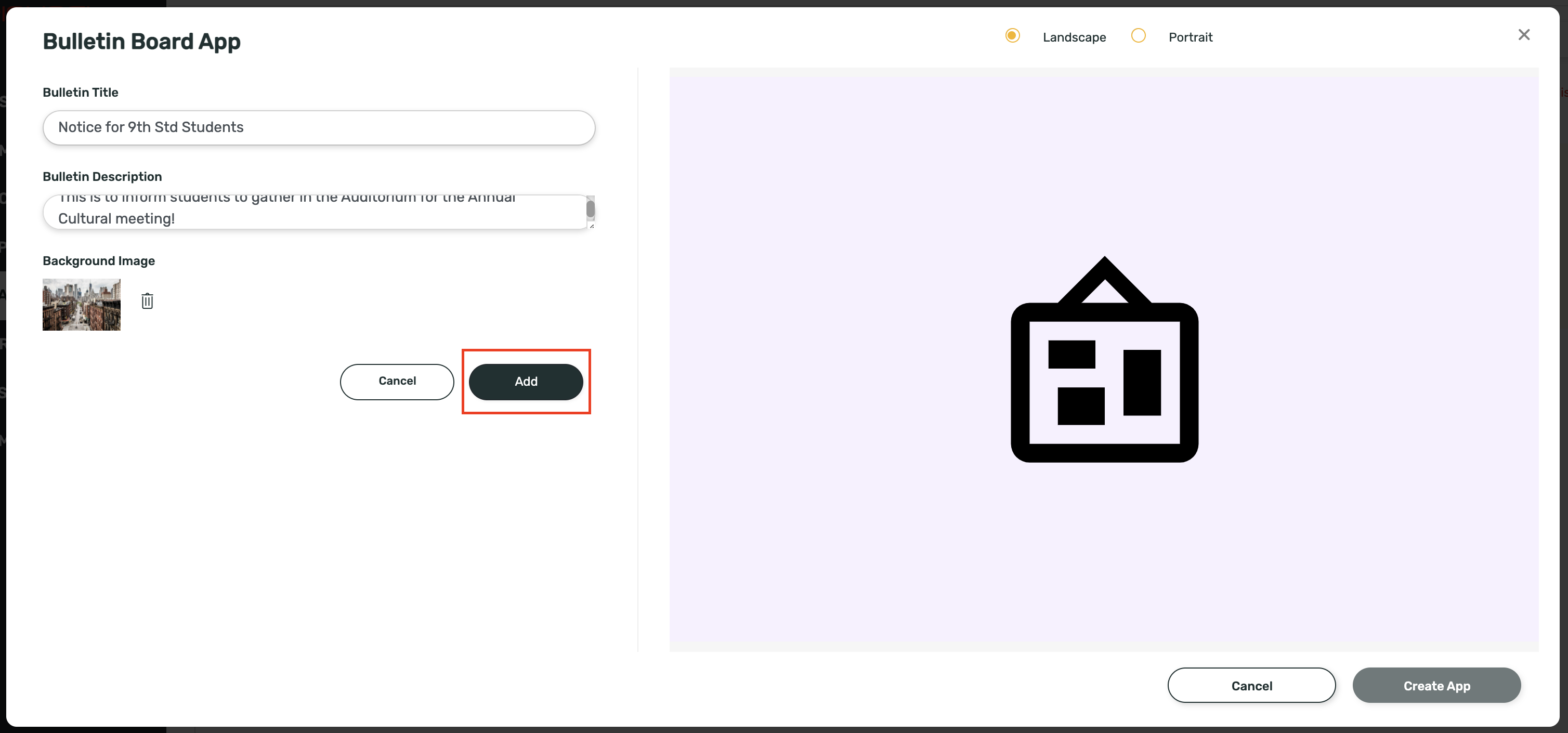 7. You can add multiple content like this and they are all displayed as a list in App Creation: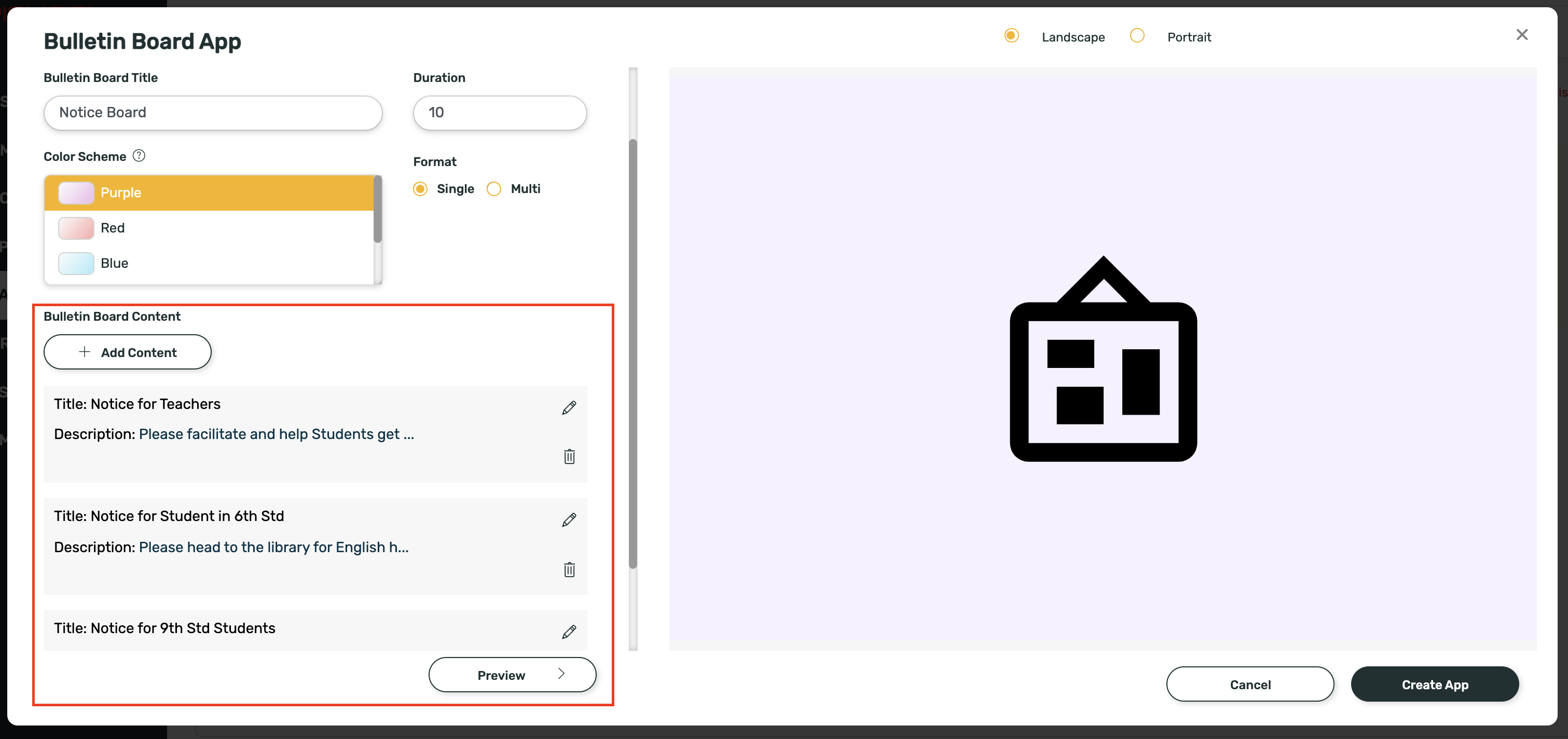 10. Click on Preview and you can view the preview of the Bulletin board app this way:

Single Post: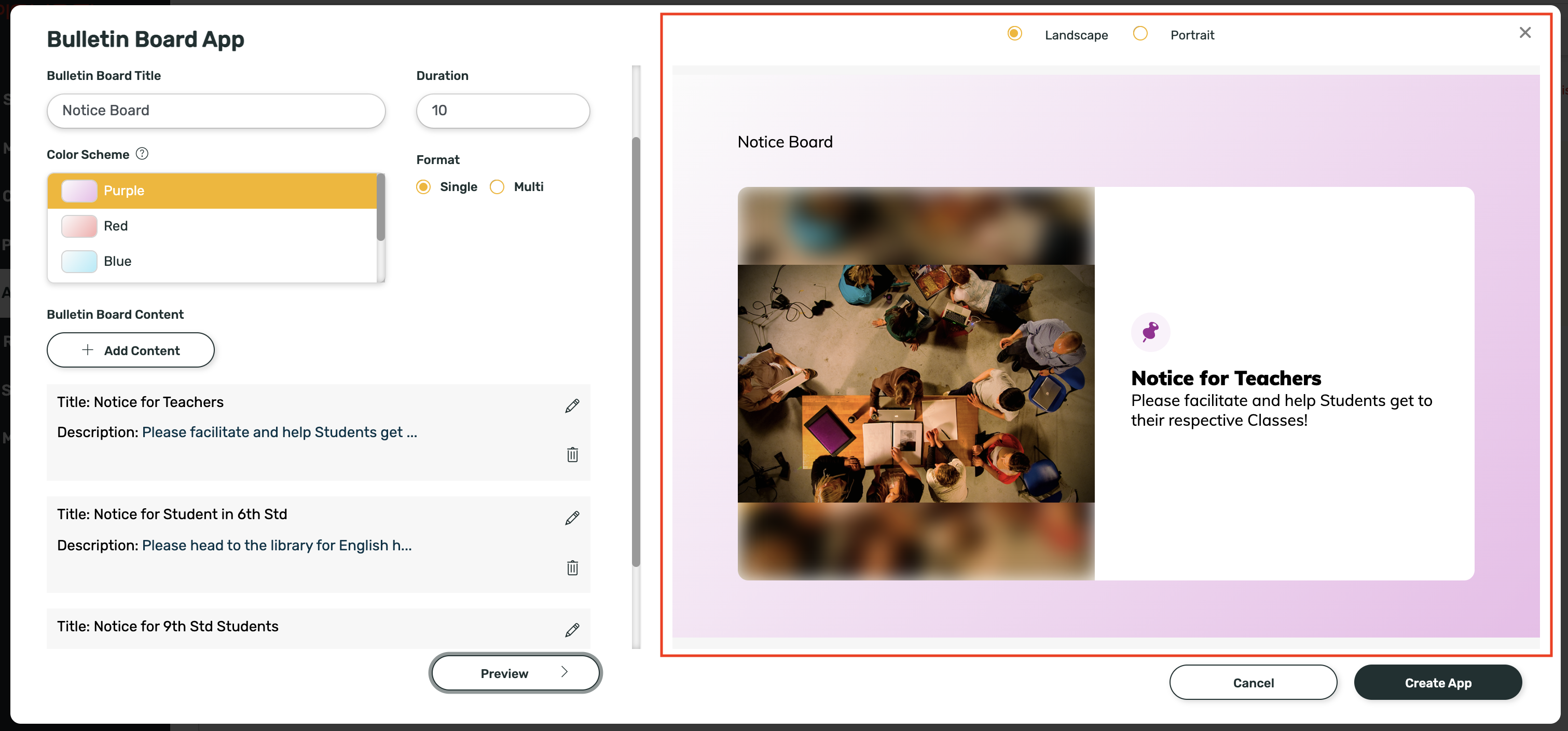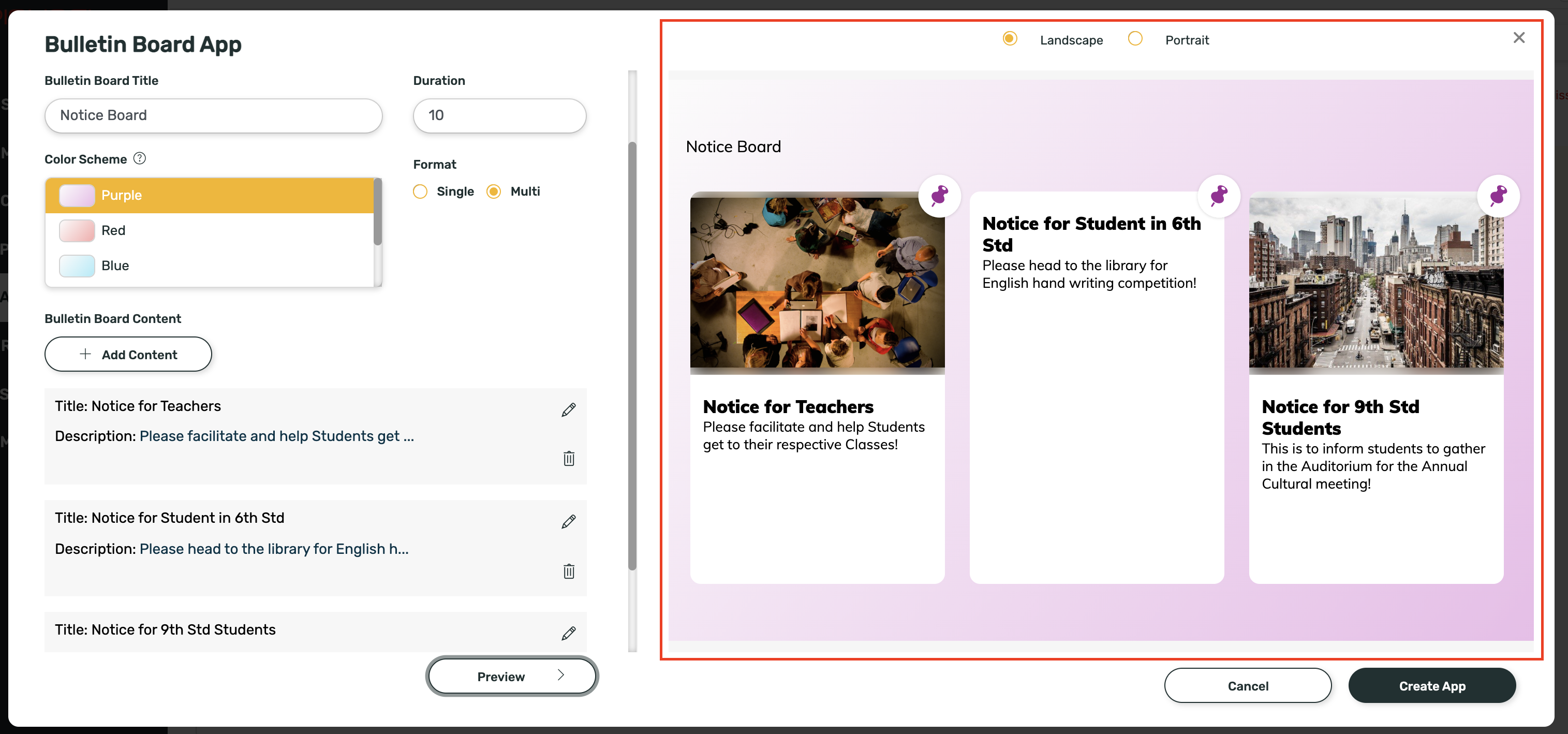 11. Finally Click on 'Create App' and it successfully creates the App: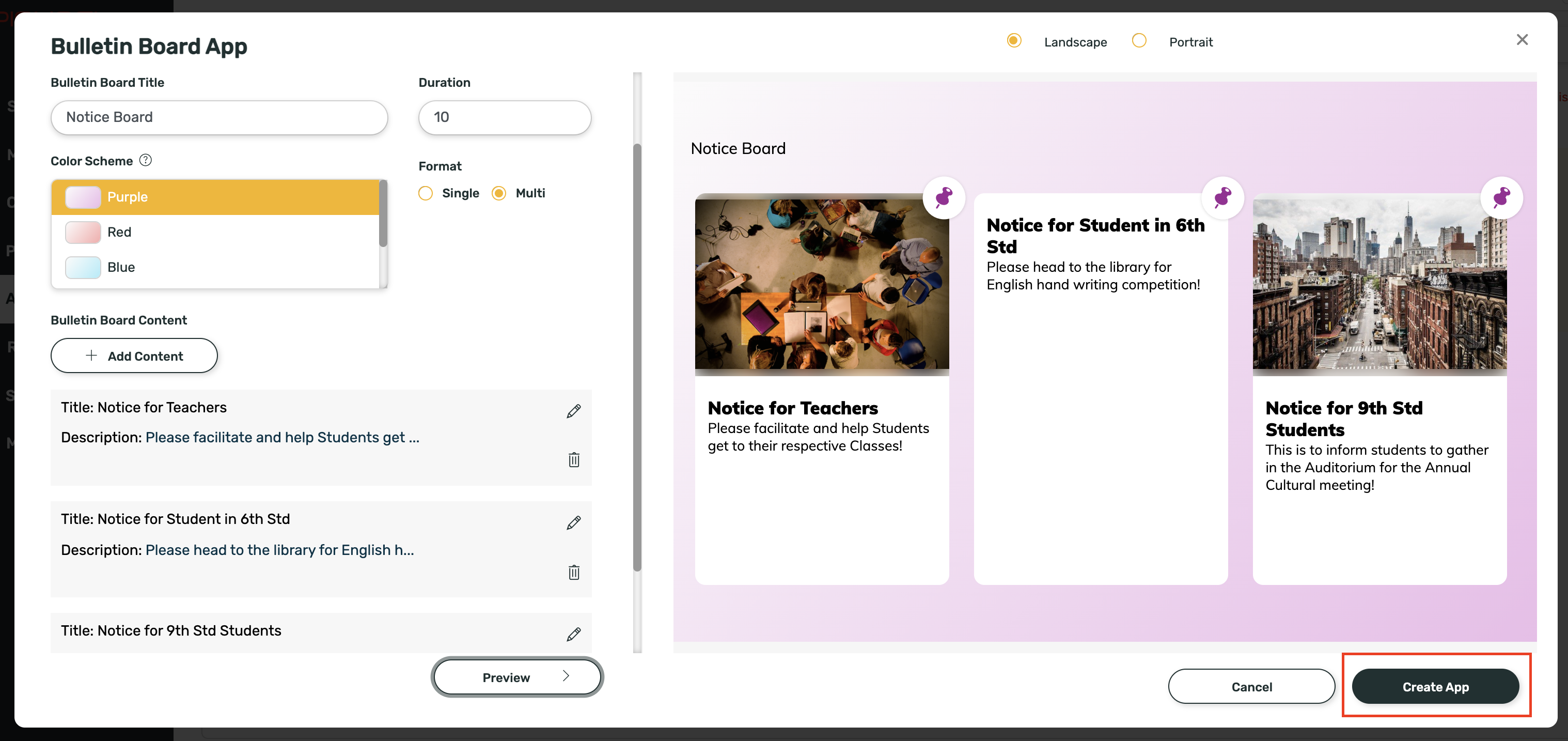 Your App is now ready for Display.