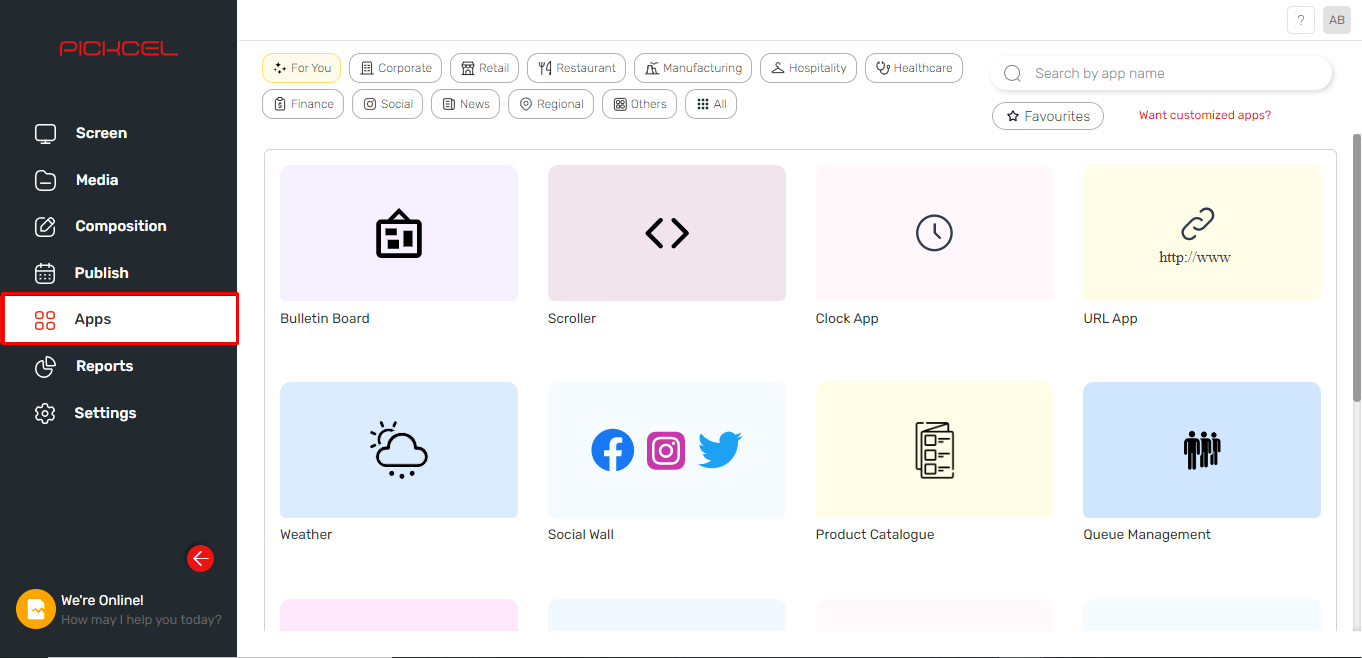 2. Search for the '
Currency
' app using the search field: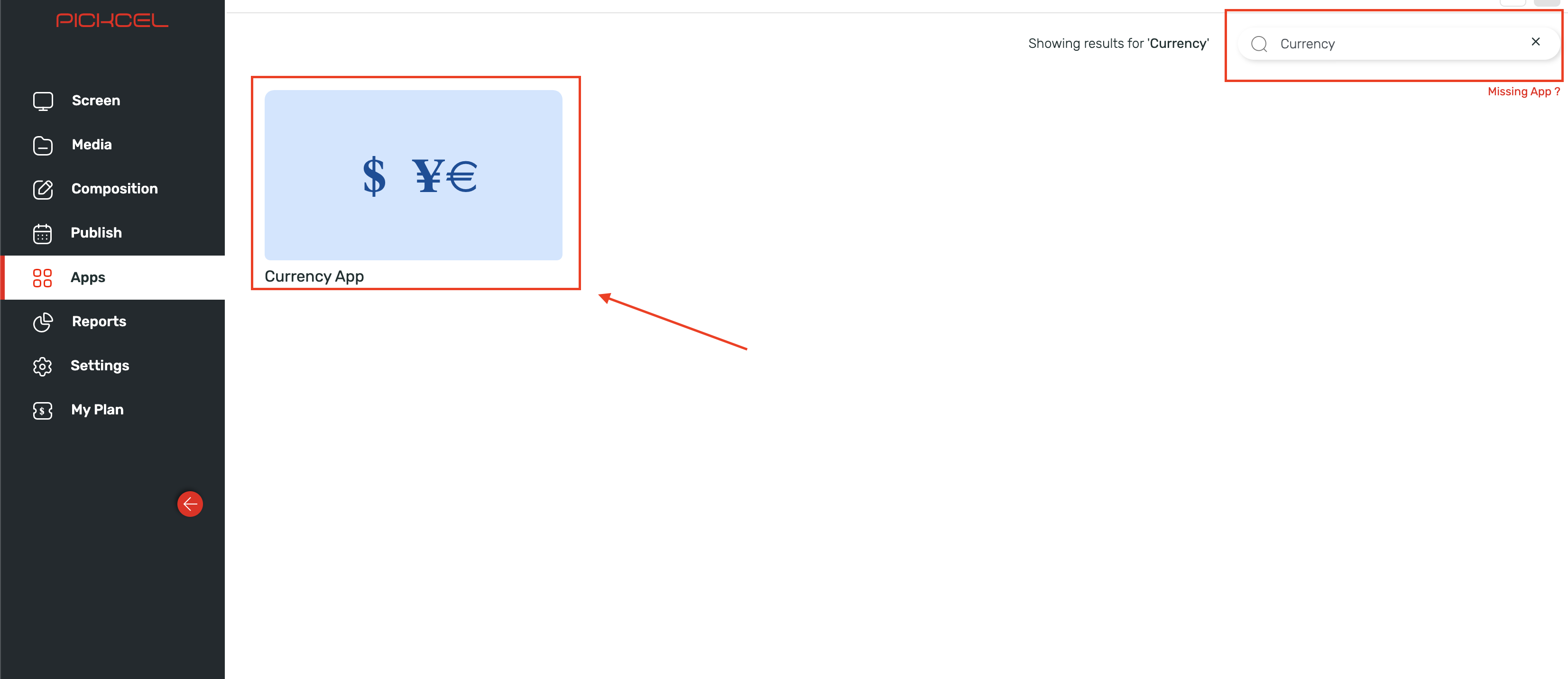 3. Hover over the app thumbnail and click on the 'Create App' Button: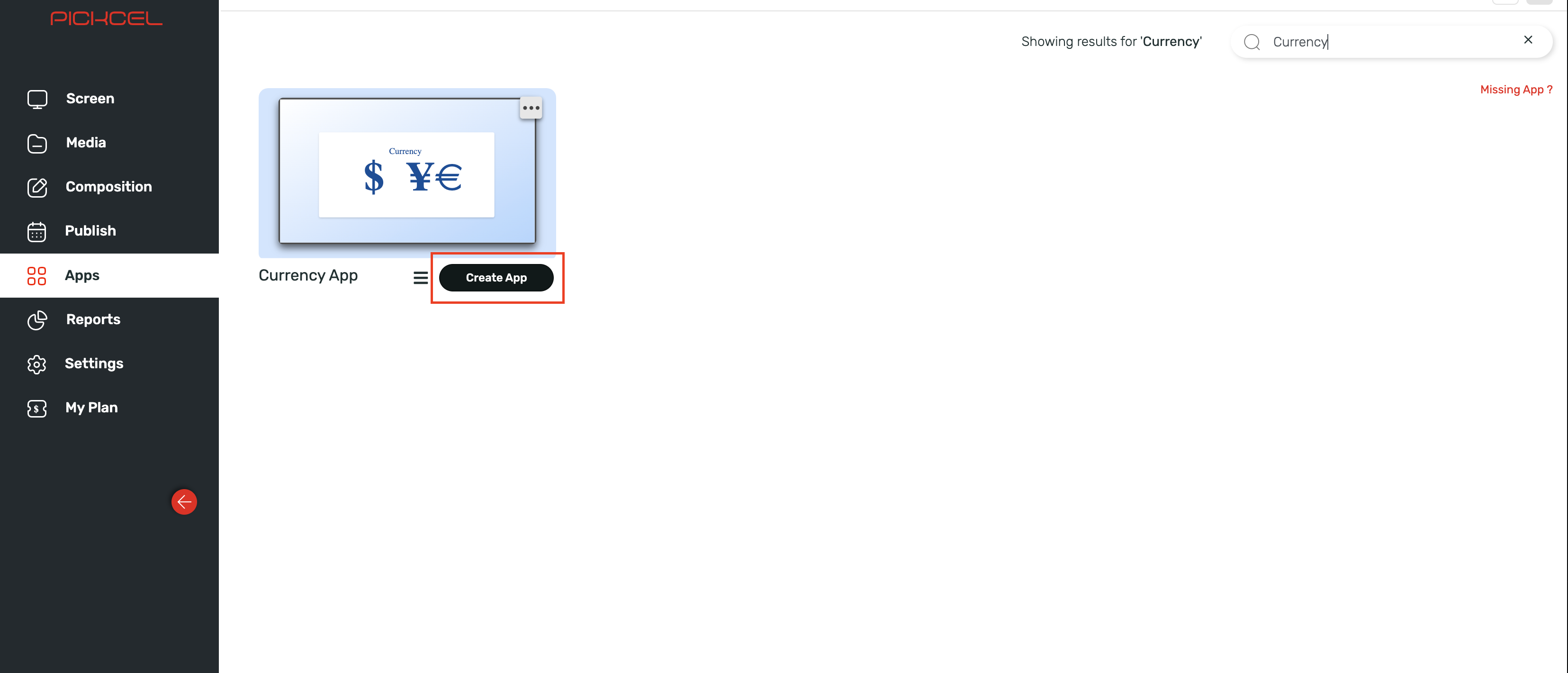 4. Enter a
Name
of the App in the text box: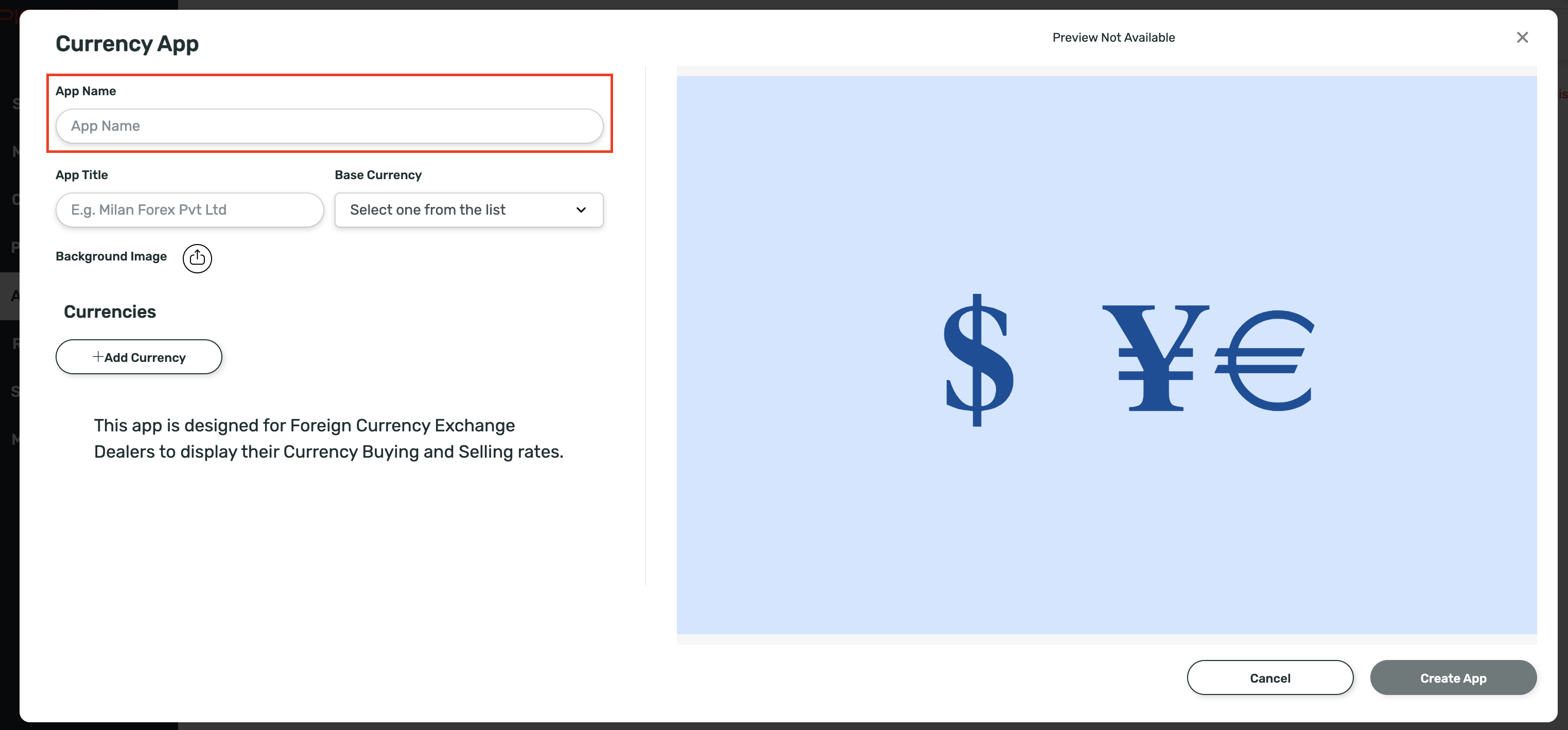 5. Type an App title for it to be displayed: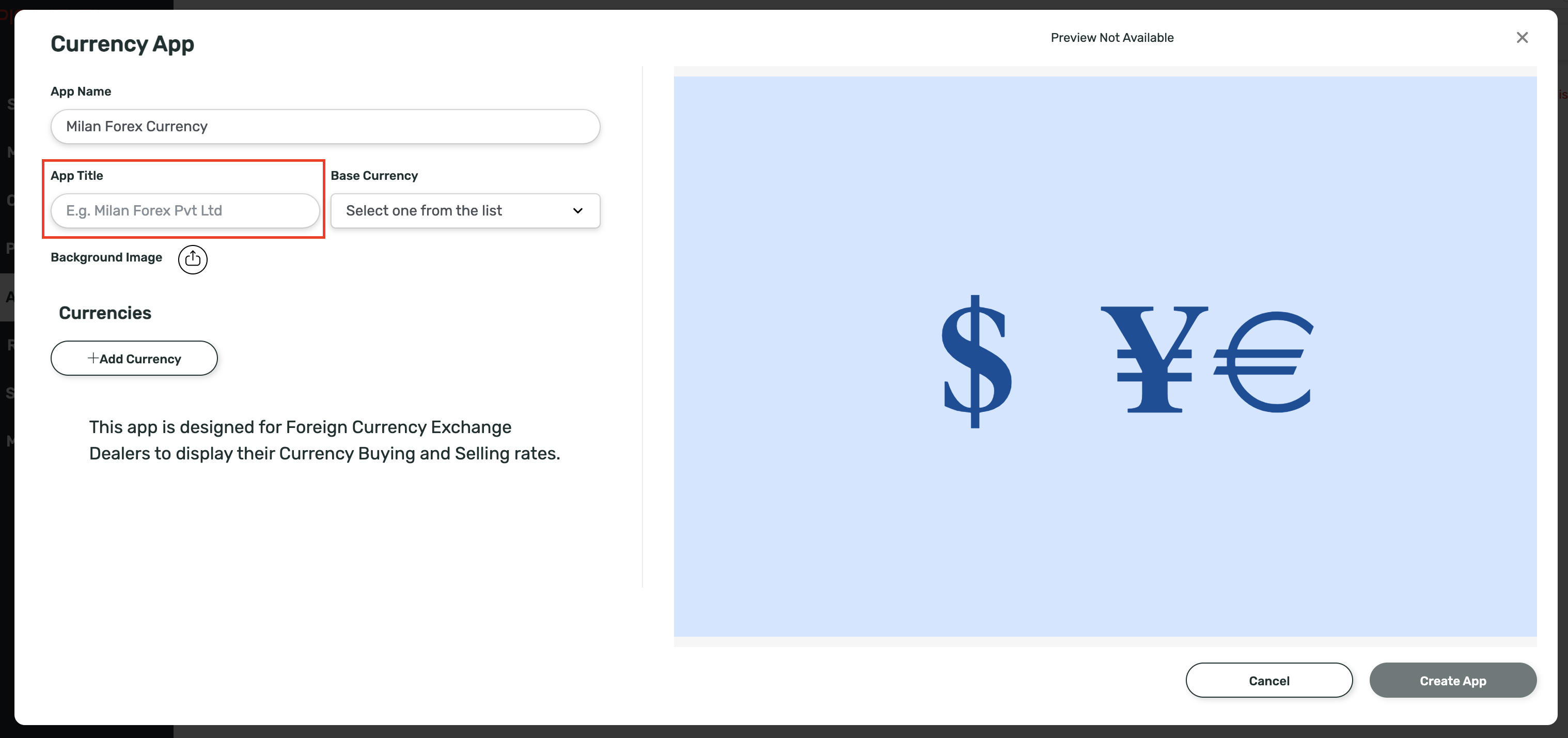 6. Select the base currency from the dropdown list: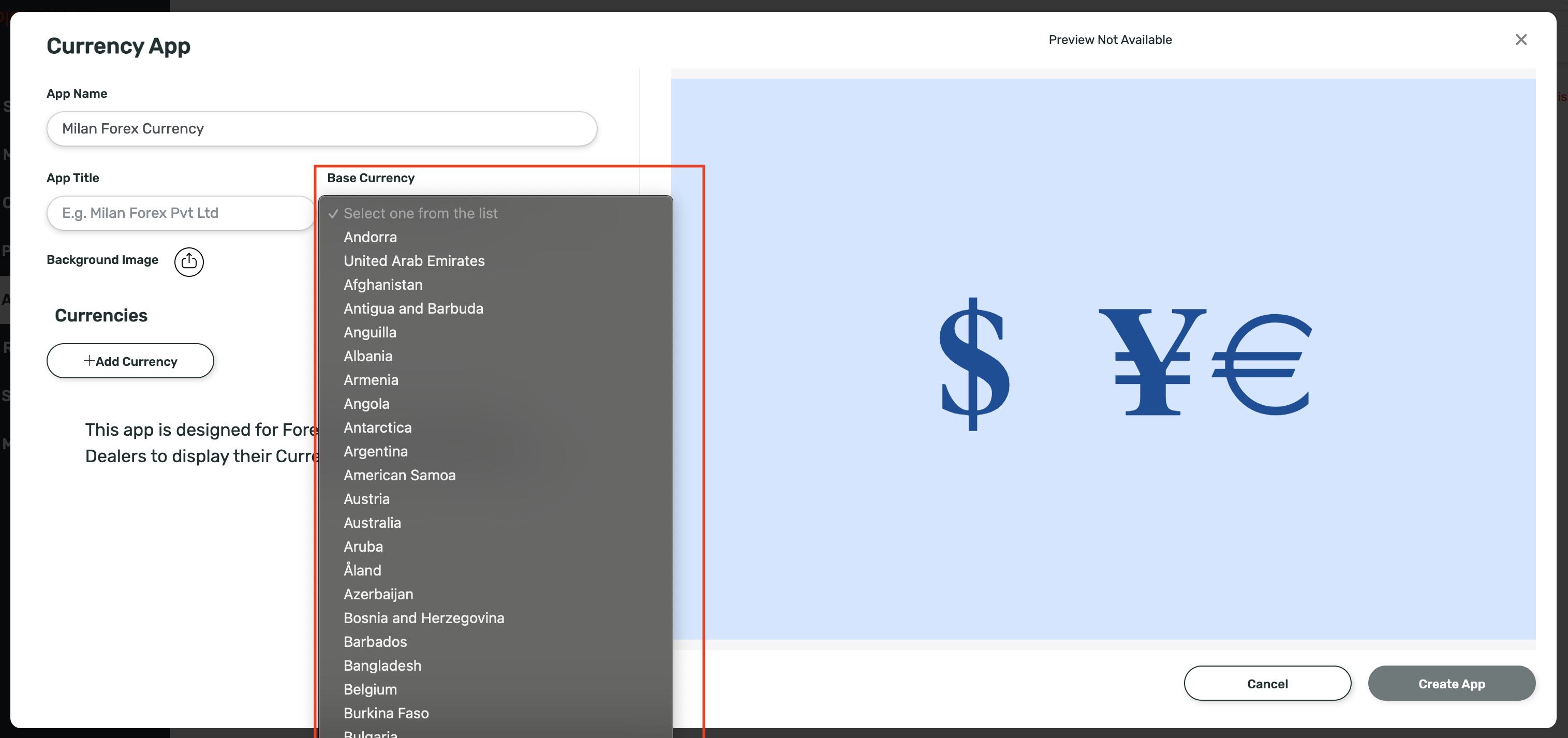 7. Select a Background image for the app: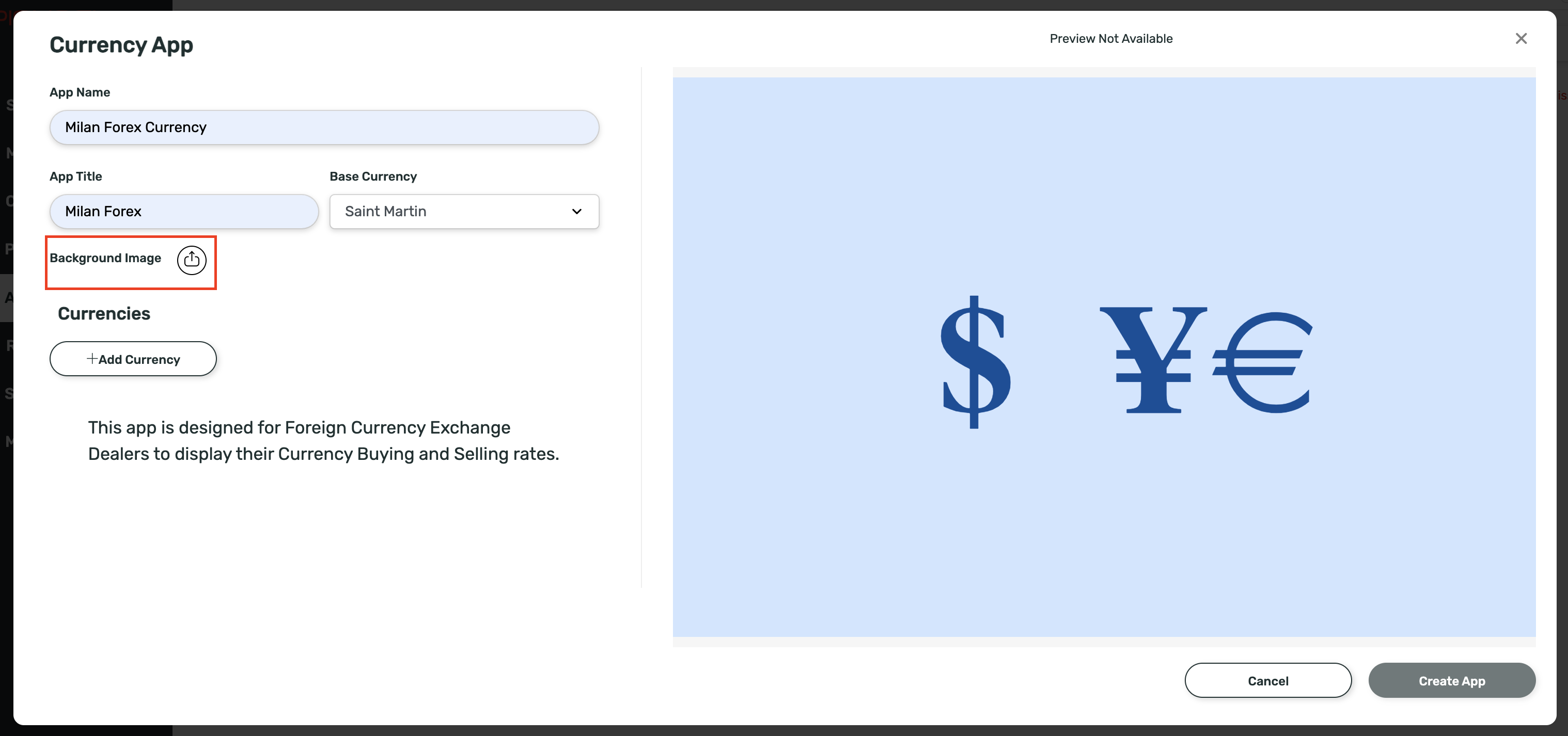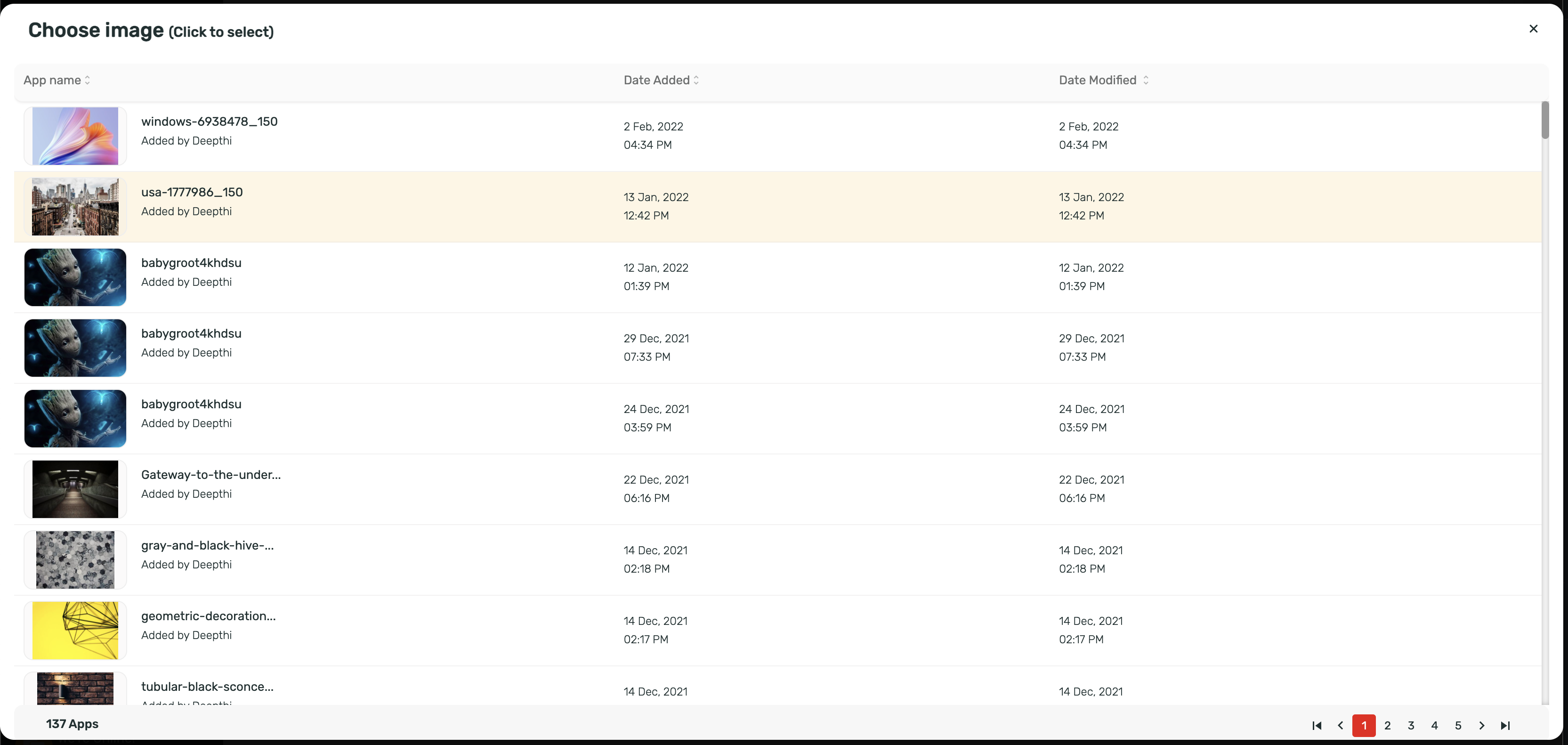 8. Add the Currencies:
1. Click on 'Add Currency' button: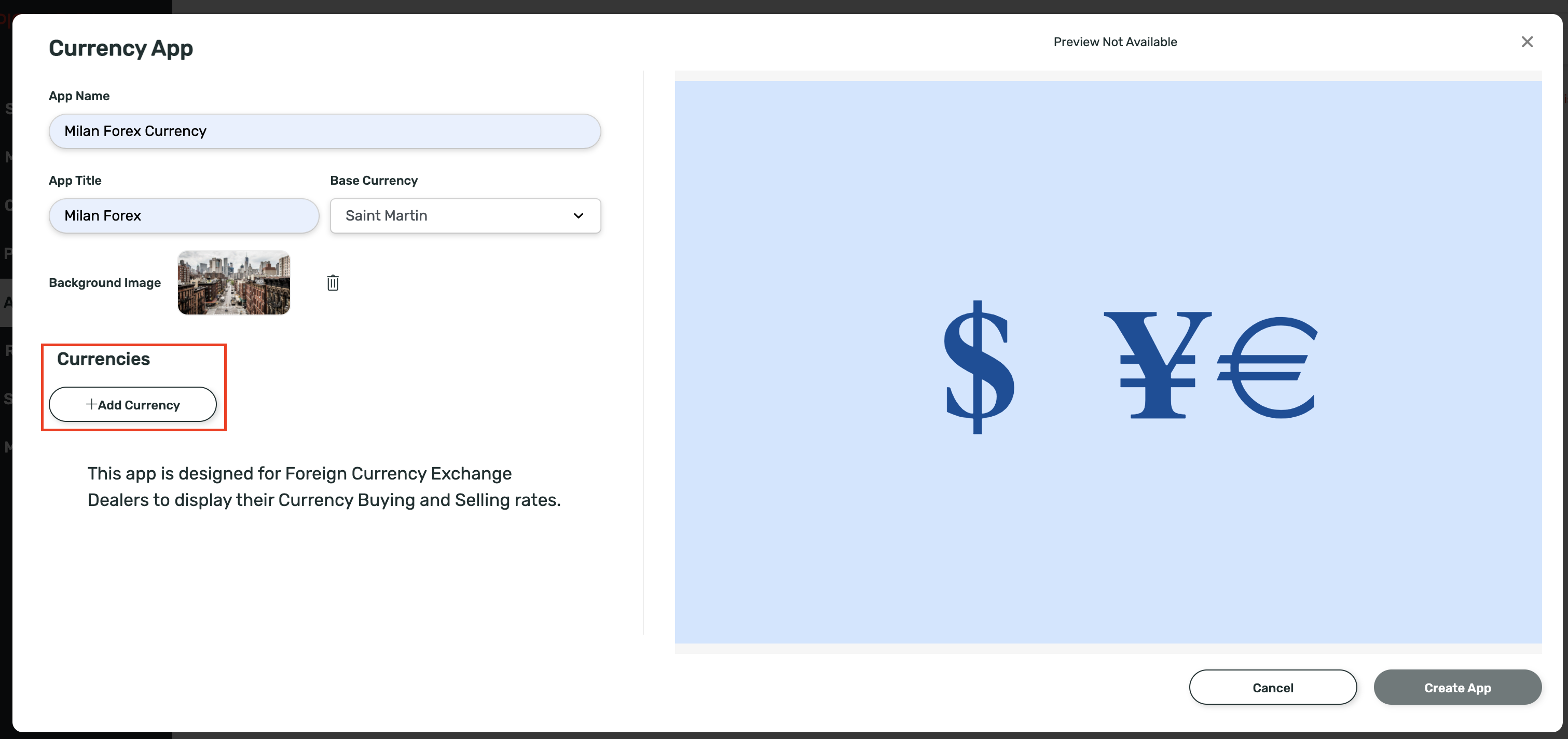 2. Add the currency with "Buy Price' and 'Sell Price':

The Buy Price is the rate at which money dealers will buy foreign currency, and the Sell Price is
the rate at which they will sell that currency
.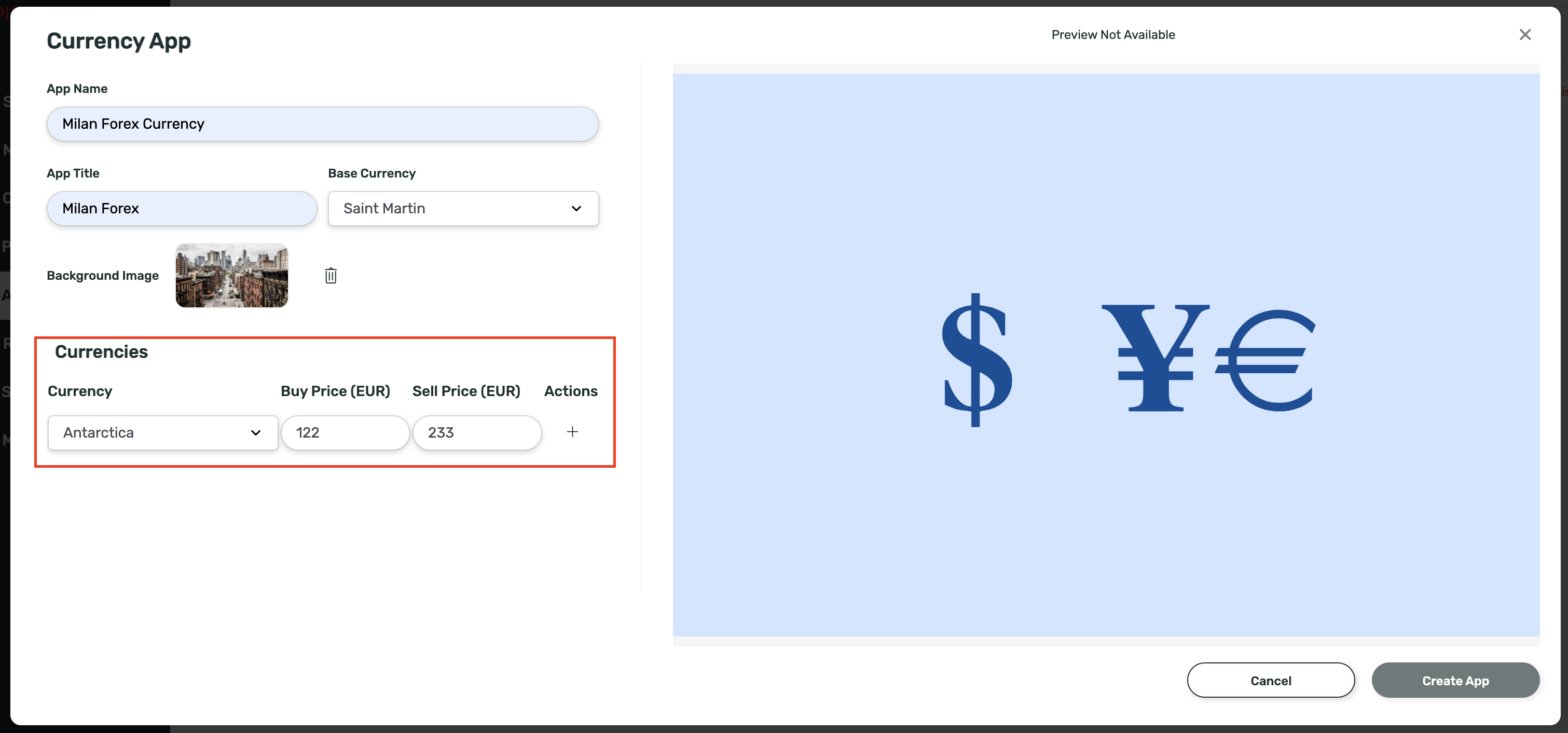 9. Hover and Click on '+' icon to Add the currency: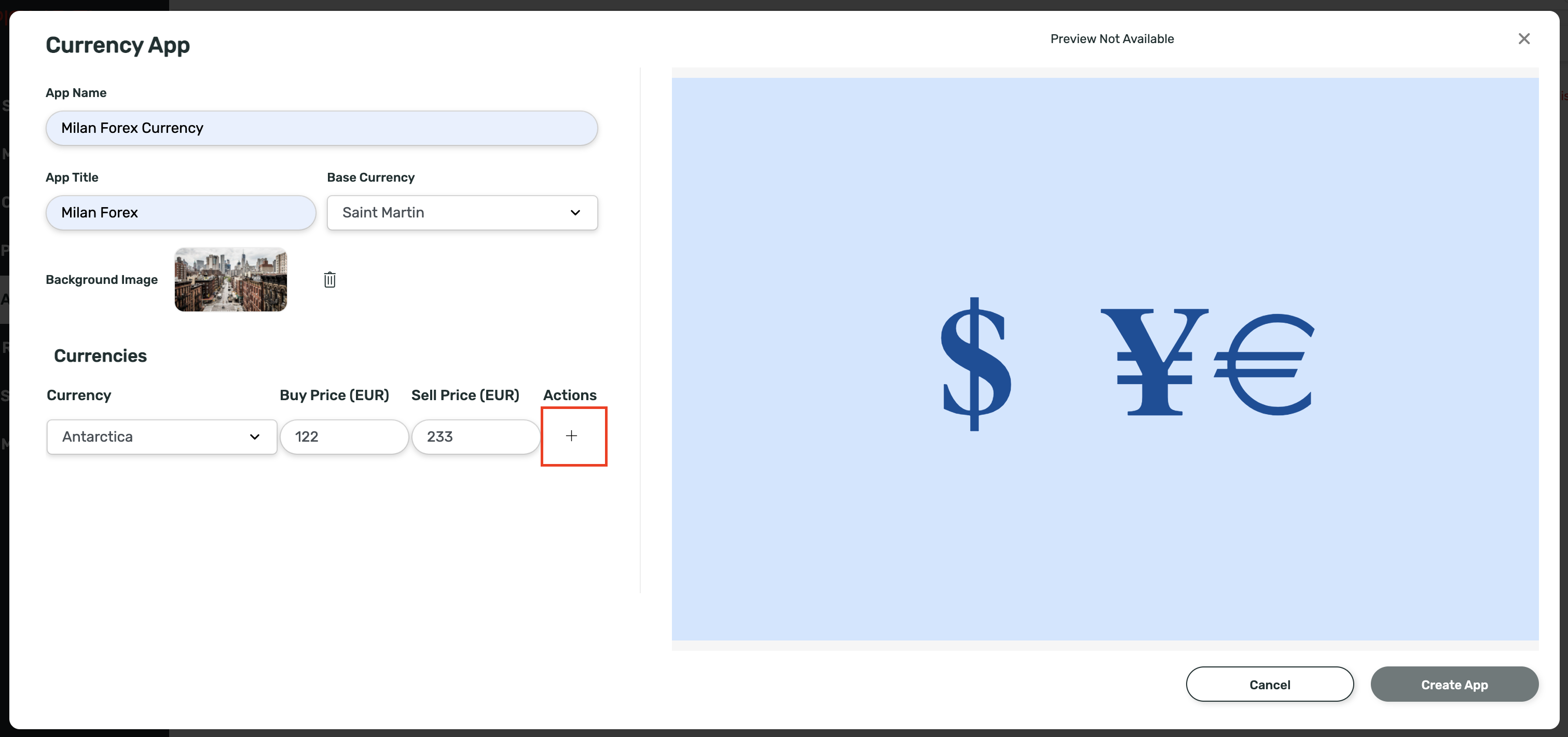 10. You can add more currencies as given below for Multiple currencies:

Note that the base currency does not change even if you add Multiple Currencies.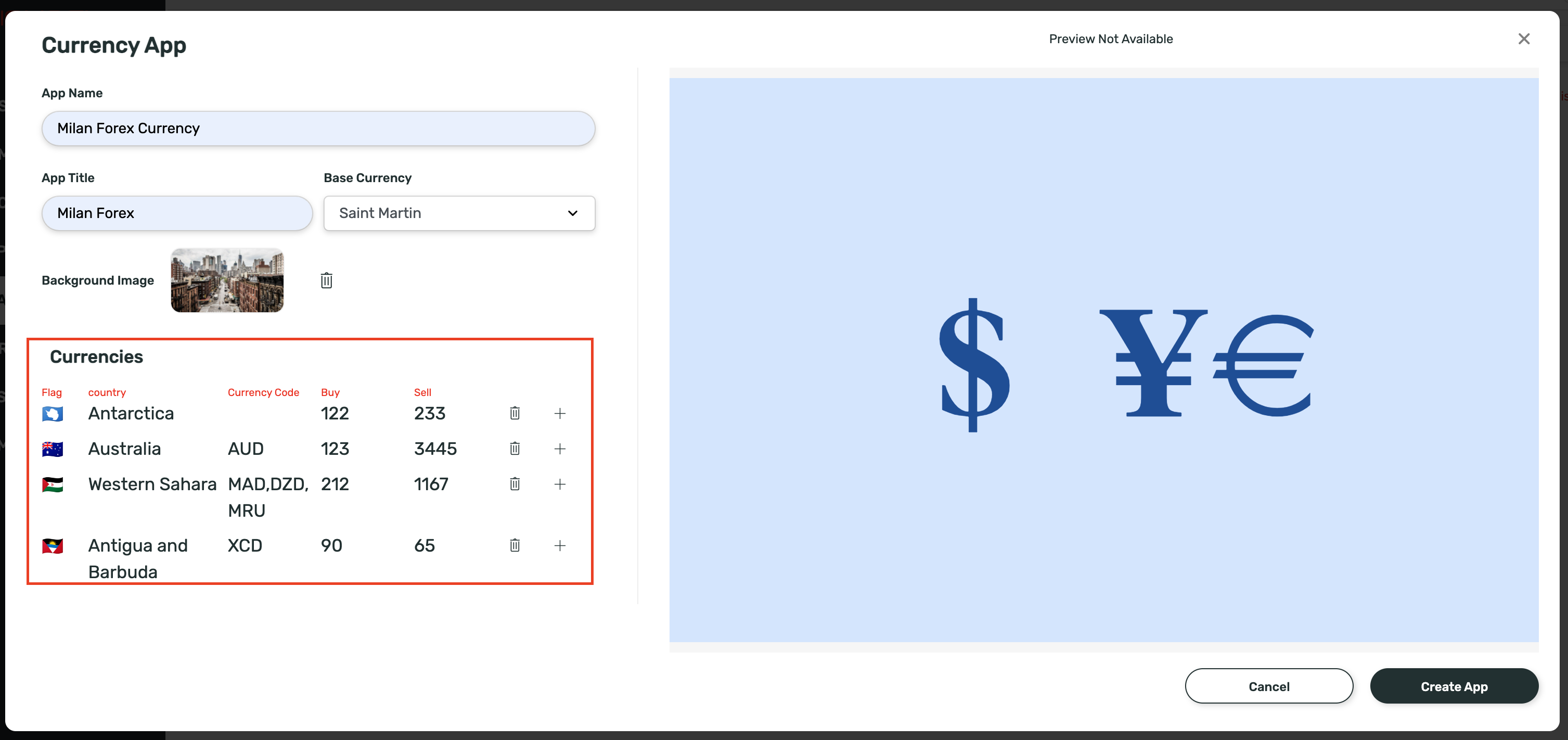 11. Finally, click on the 'Create App' button to create the Application.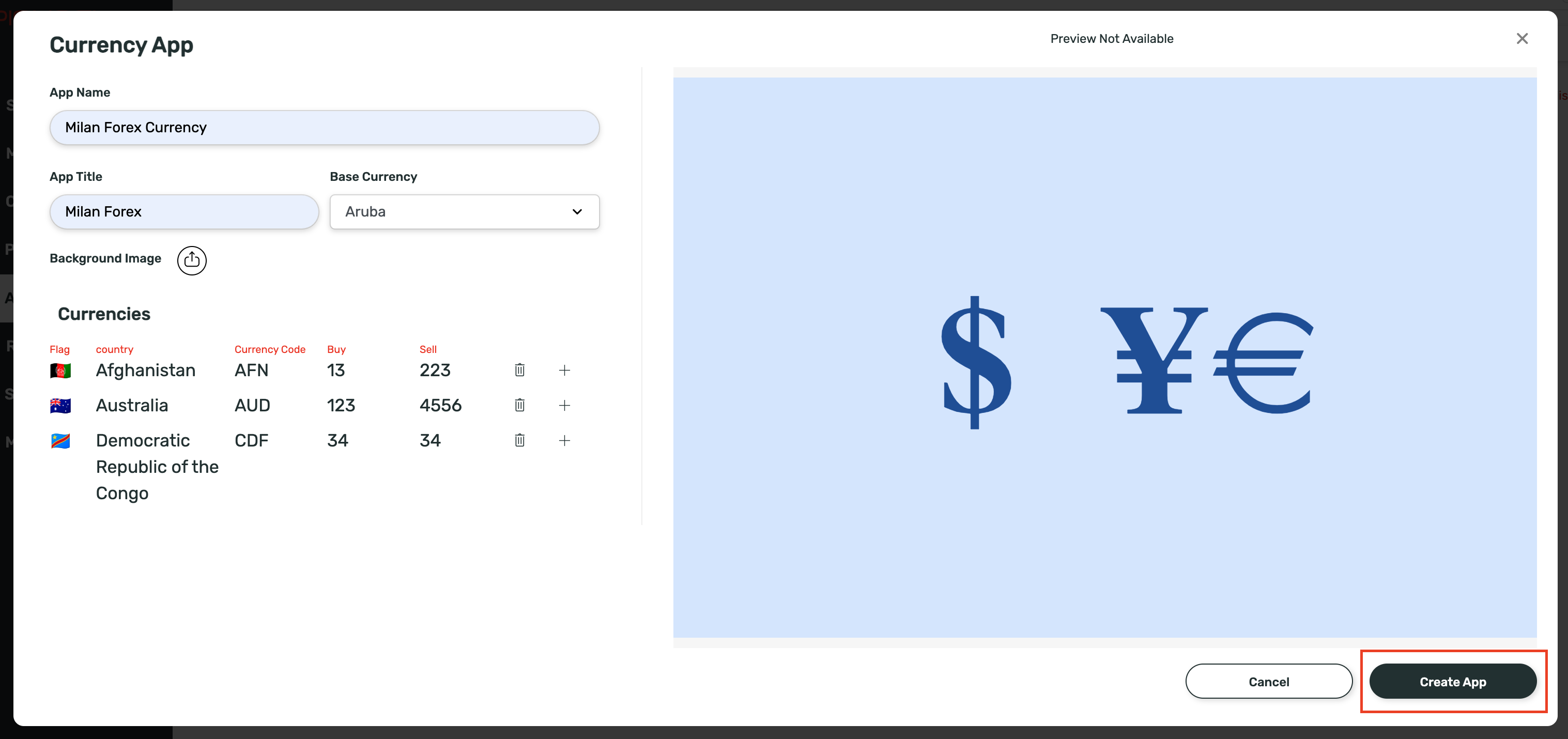 Your app is now ready for use.