Cropping and Aspect Ratio Limitations
Image editing can be done in three different ways:
1. Fit-to-zone: If this option is used, the image will fill the entire zone.
2. Maintain aspect ratio: If you choose this option, the image's original aspect ratio will be preserved.
3. Crop: This option allows the user to manually select and edit an area of the image to be displayed in the zone.

Limitations:

1. This feature is supported only on Pickcel software
v3.4
and above.
2. Aspect ratio will not work for the same image added twice/multiple times. For example, if you apply the option 'fit to zone' to one image, then you cannot apply 'maintain aspect ratio' to another copy of the same image.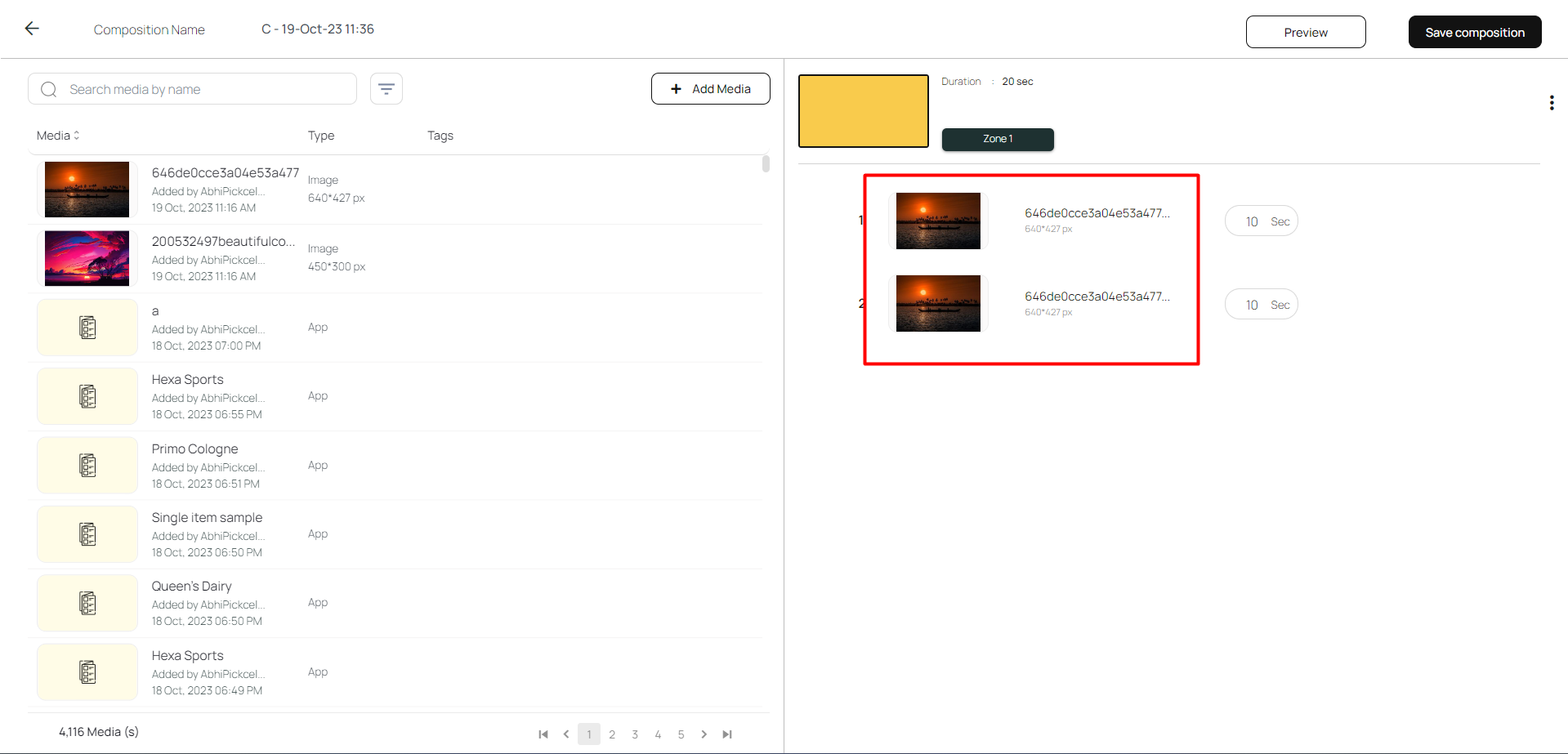 3. Cropping will not work well for low-resolution images and videos.

Players side cropping and aspect ratio limitations:
> Samsung Tizen Limitations
1. In Tizen, multiple videos cannot be played simultaneously; a single video will play at a time. (Eg: In a Two-zone composition, upload video in both zones will not work, the video will run only in a single zone and the other zone will remain blank.)

2. In Tizen, the aspect ratio for video will not work in multiple zones, video will work with fit to zone.
> Android 3.4 Limitations
1. Works only on the version -
3.4 and above.
Related Articles

What are the limitations of sub users in Pickcel?

The limitations for sub-users are as follows: Sub-users cannot view other users' media unless it has been made public. They cannot access the admin's data until the admin makes it public. Sub-users are restricted from performing actions in the ...

Pickcel Digital Signage On Premise server

Definition of on-premise server/setup basic requirements for setting it up advantages limitations

What is the maximum media file size that can be uploaded to Pickcel?

There are no specific limitations on the file size when it comes to uploading media files. Nevertheless, we suggest that if your internet connection is not consistently stable, it's advisable to upload files of up to 500 MB at a time. If you ...

What happens if I cancel my Pickcel subscription?

Cancellation Terms and Conditions for Pickcel Subscription Please read these cancellation terms and conditions ("Terms") carefully before cancelling your subscription with Pickcel. These Terms outline the cancellation process and any applicable ...

Why my card is getting declined multiple times?

Declined card payments can occur due to various reasons, and we're here to support you in resolving this issue. Common Reasons for Card Declines: Incorrect or Expired Card details: Ensure that the card details are accurately entered and that the card ...