How to add the Digital clock App from the Pickcel App Store?
1. Go to the
'App'
module.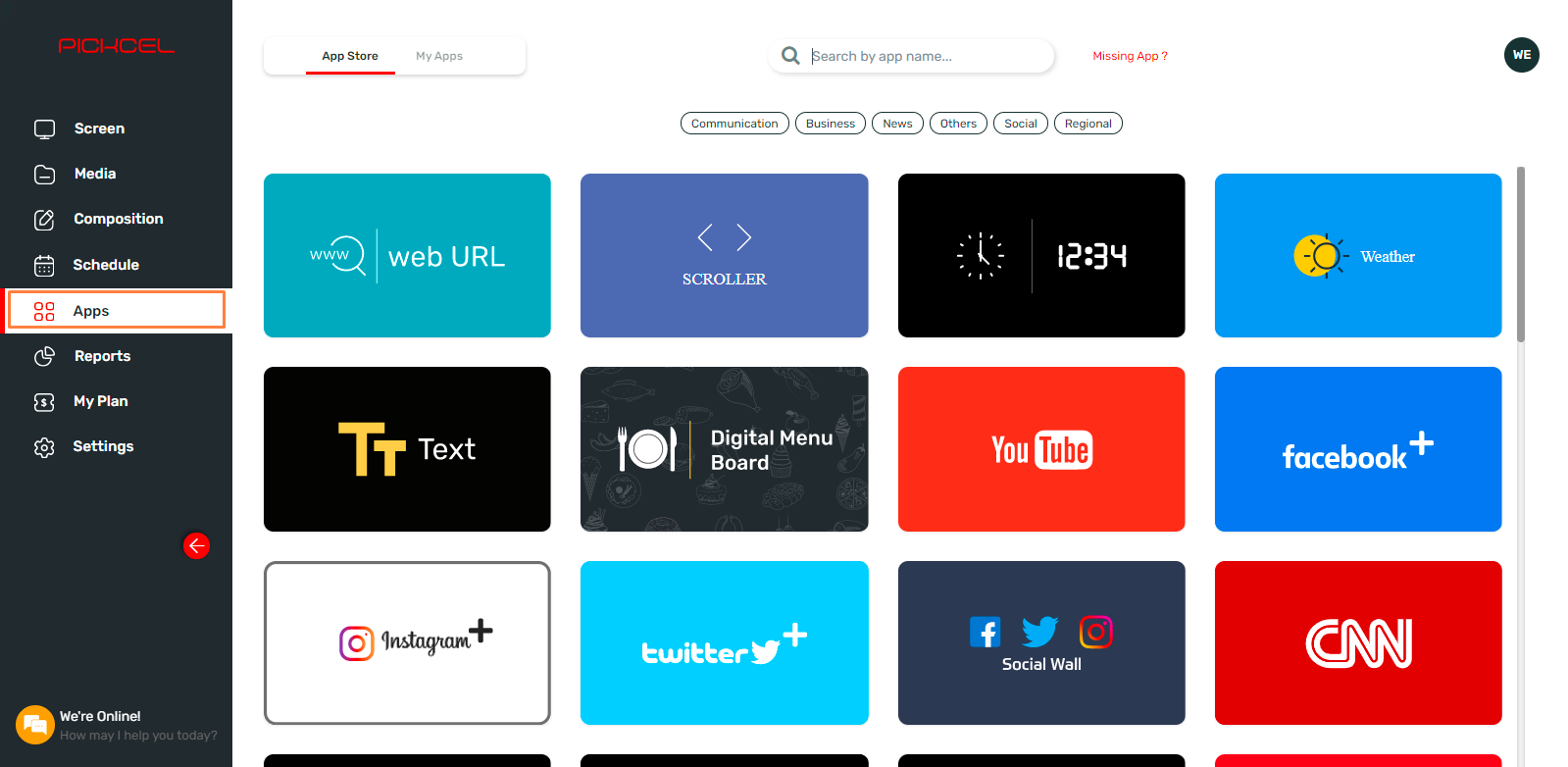 2. Search for the digital clock app using the search field.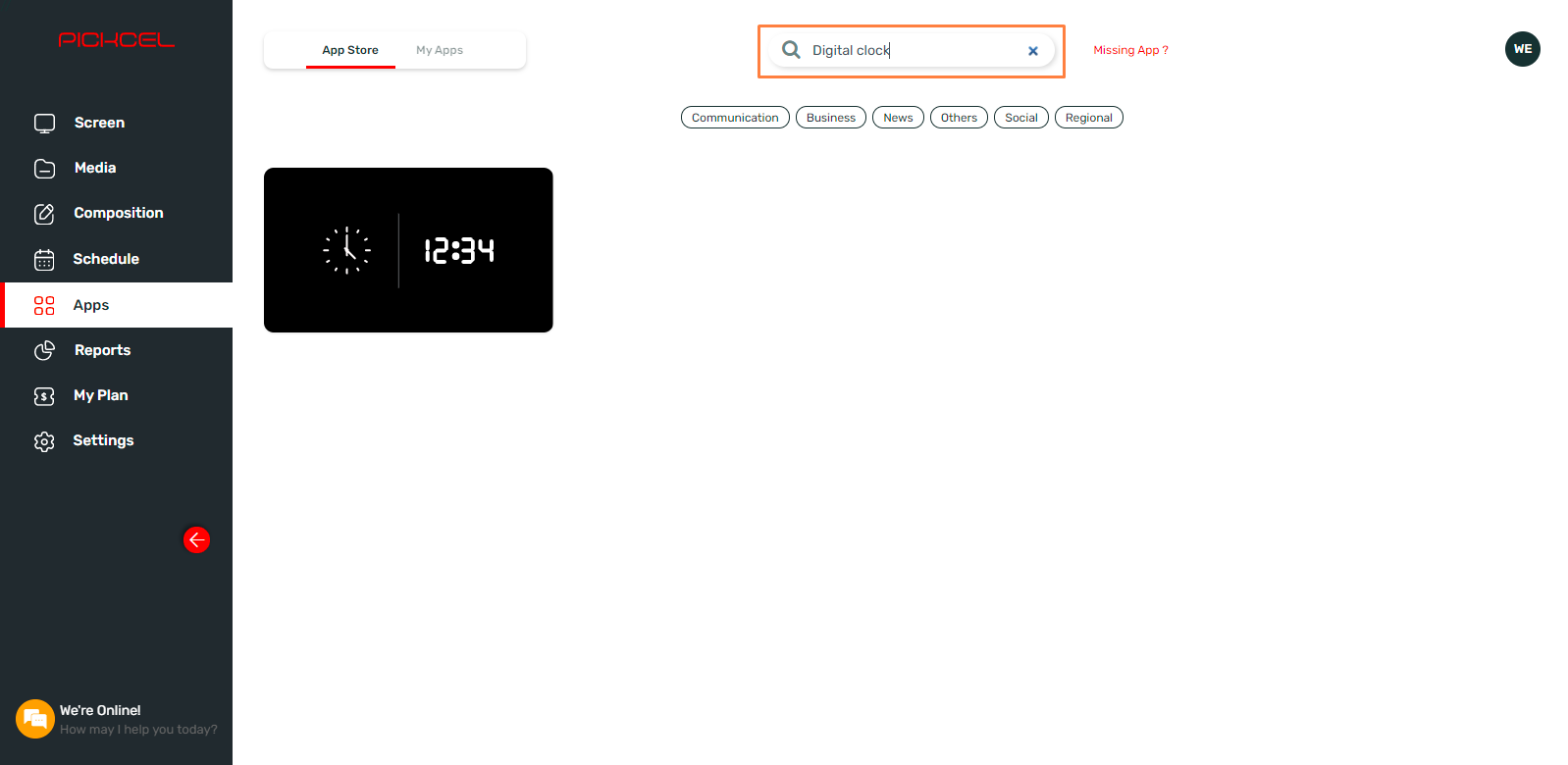 3. Hover over the Digital Clock app and click on the "+" icon.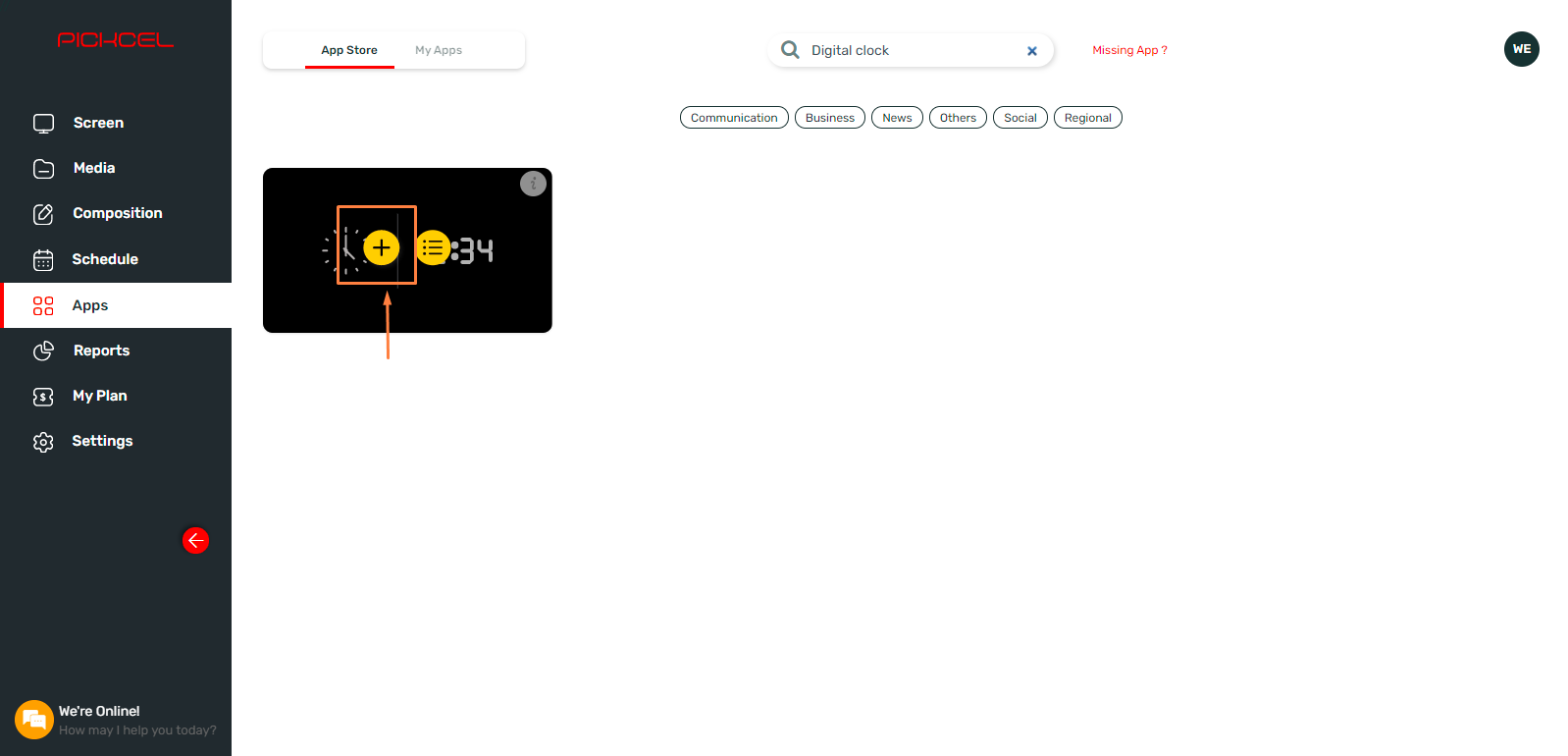 4.
Enter a name for the app.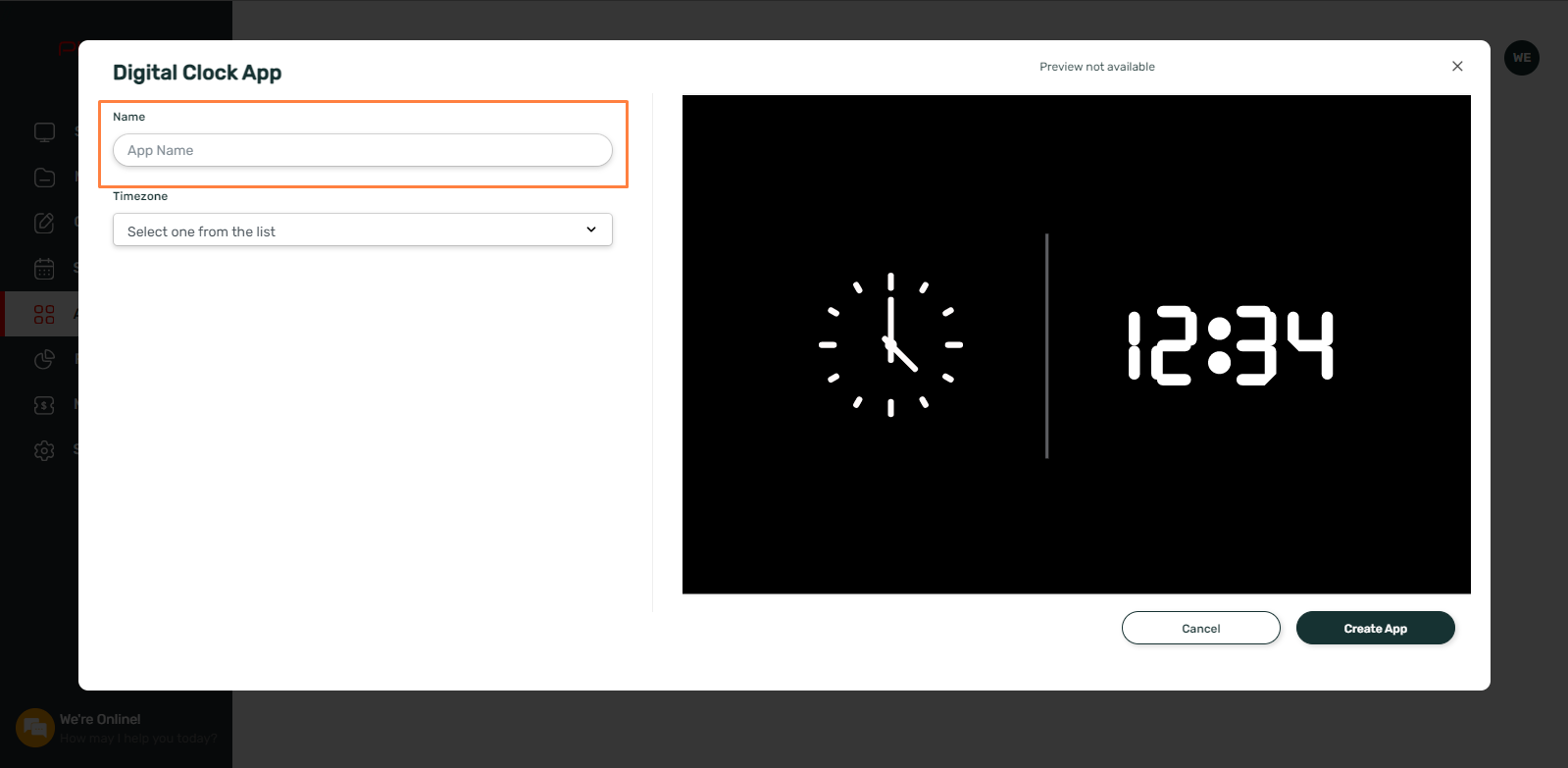 5.Select a Time Zone.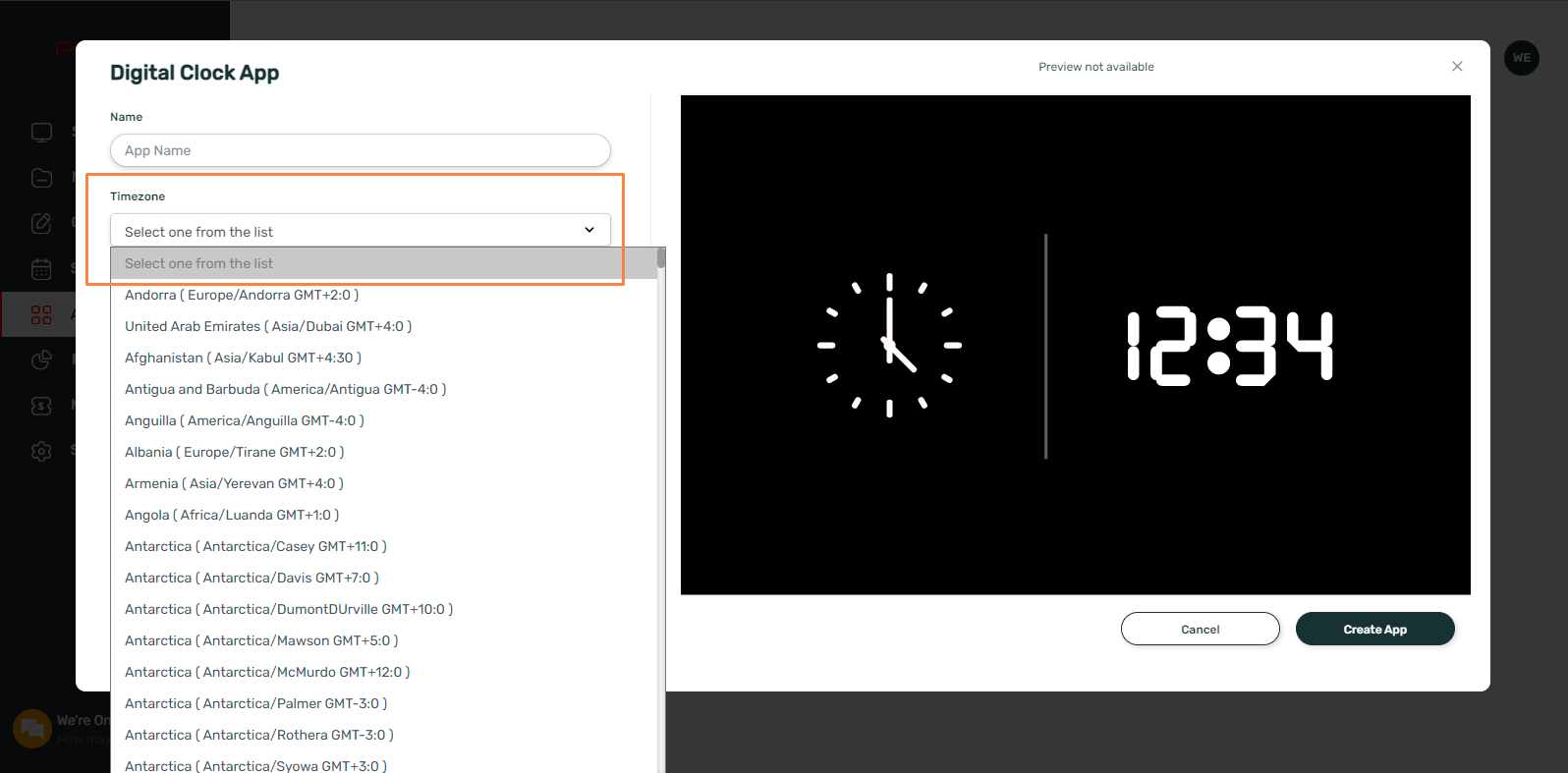 6. Click on the
'Create App'
button.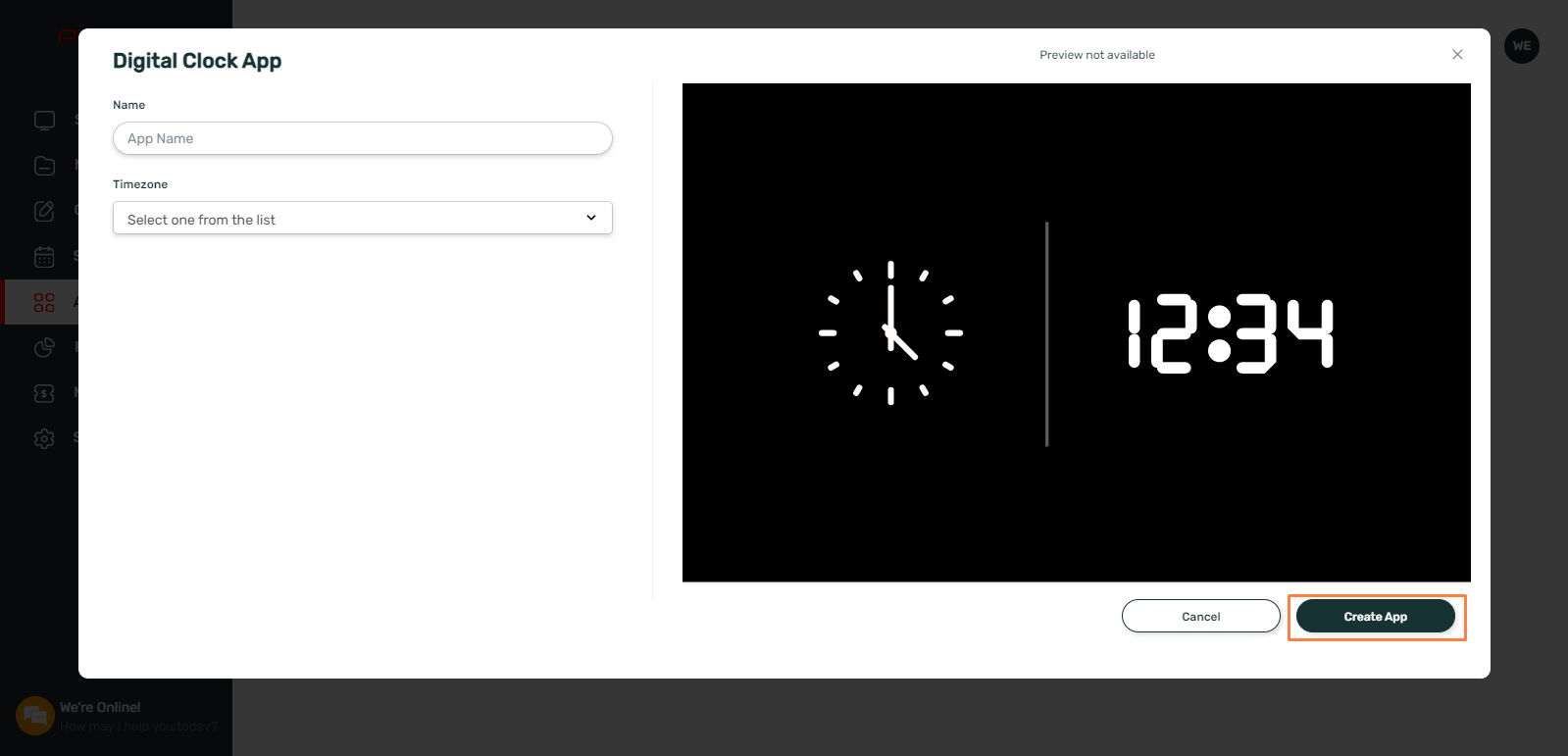 Your Digital Clock app is now ready for use.