To create your own design in Digital Menu Board, follow these steps:

1.
Log in to your Pickcel account
. Go to the
Apps
Module. Then search "digital menu board" using the search field. Hover over the app thumbnail and click on the
Create App
button.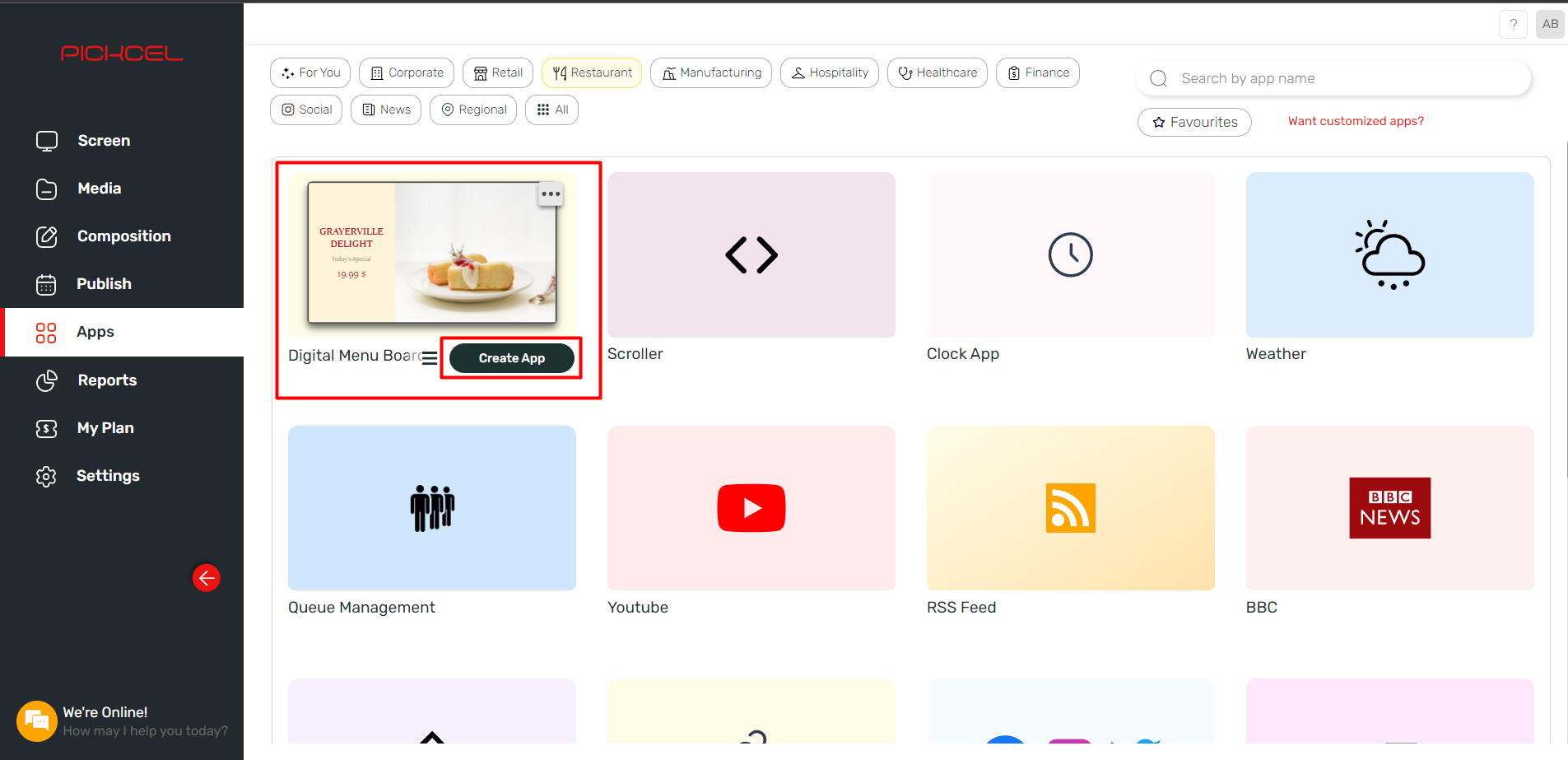 2. The app will open on a new page. Click on Create your own design button in the top right corner.

3. On the top left corner, enter your desired menu name (it can be your brand/restaurant name) and a subtitle for it. The app instance name will be your menu title, such as Breakfast Menu, Mexican Spreads, etc. (you can change it later if you want).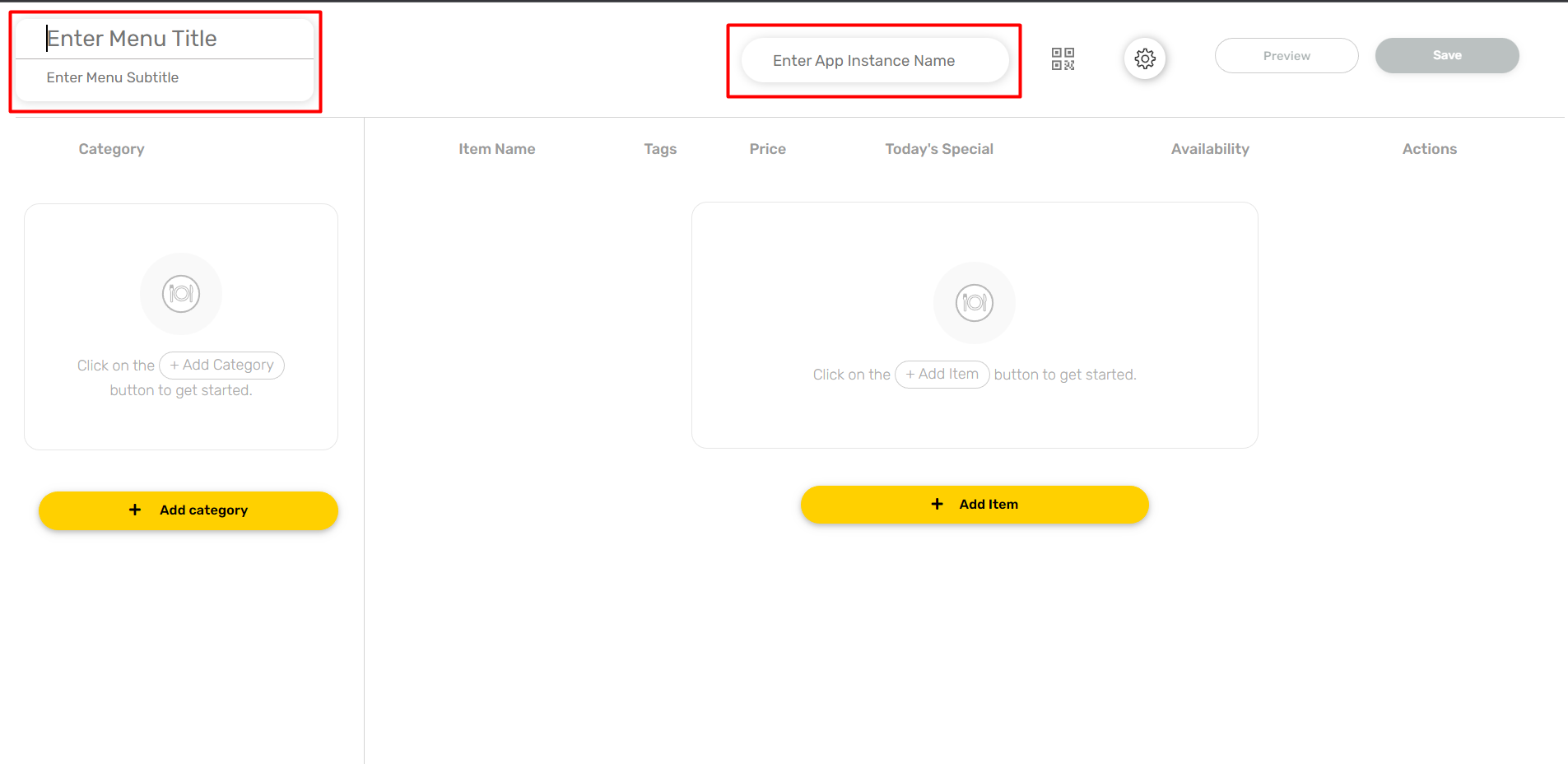 4. Add the category and items by clicking on Add category and Add item.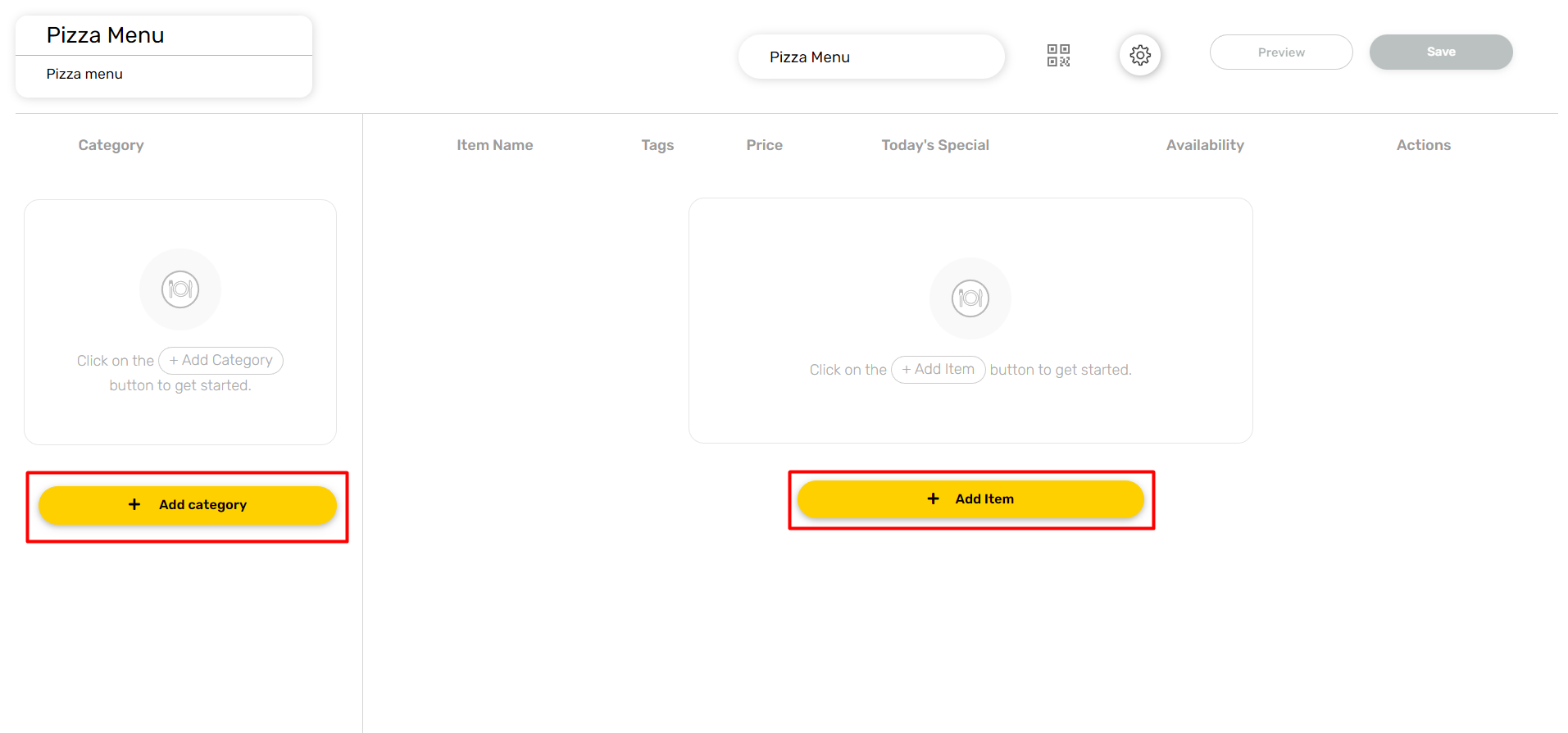 5. After adding the menu details, to further customize the menu, click on the Settings icon.


6. Here, you can change the font, add a background, add a heading for your menu, add your social media links, change the background image, etc.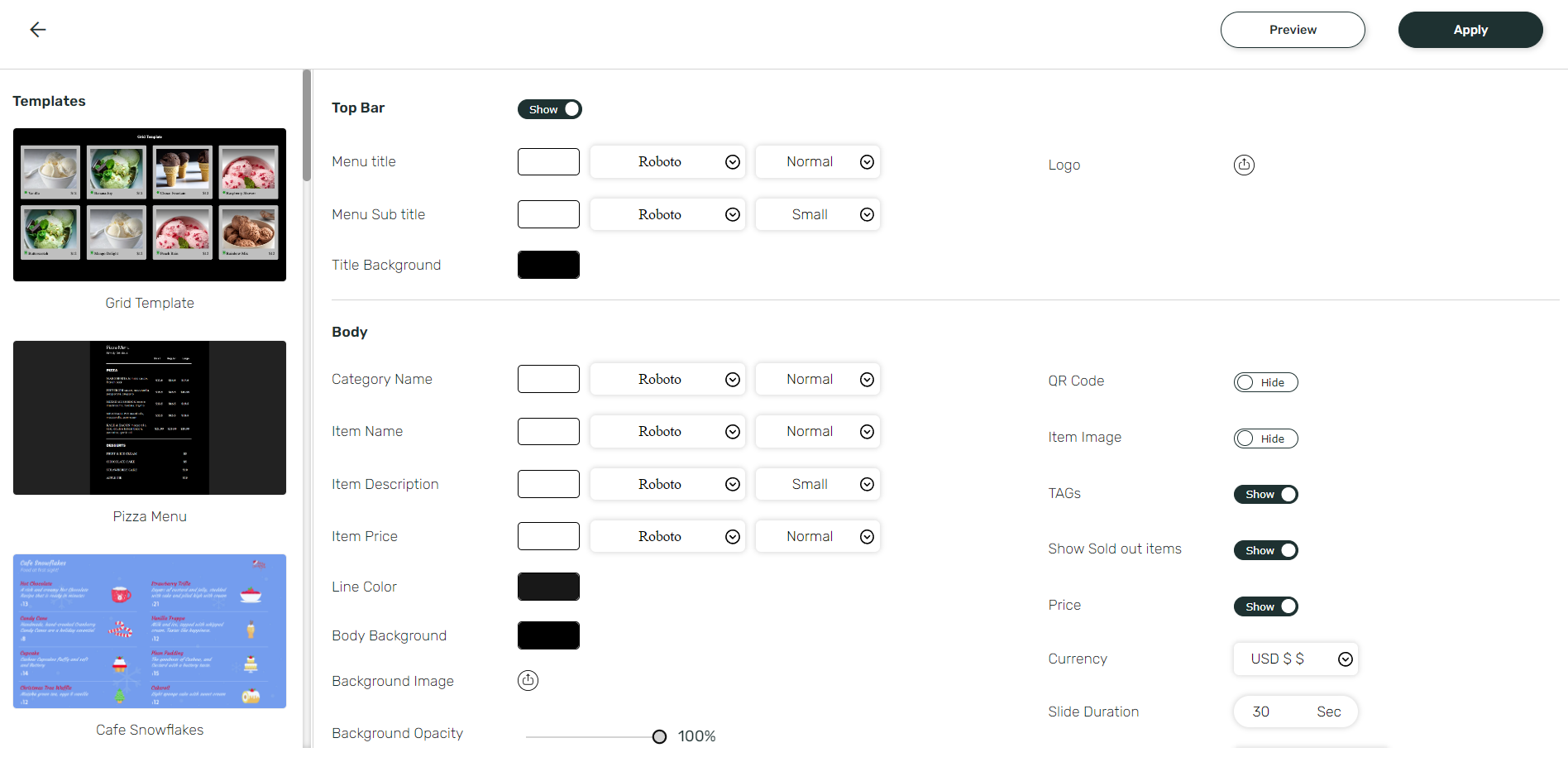 7. You can choose to show the categories and items in column/page wise by selecting the category break option here, Click on Apply if all looks good.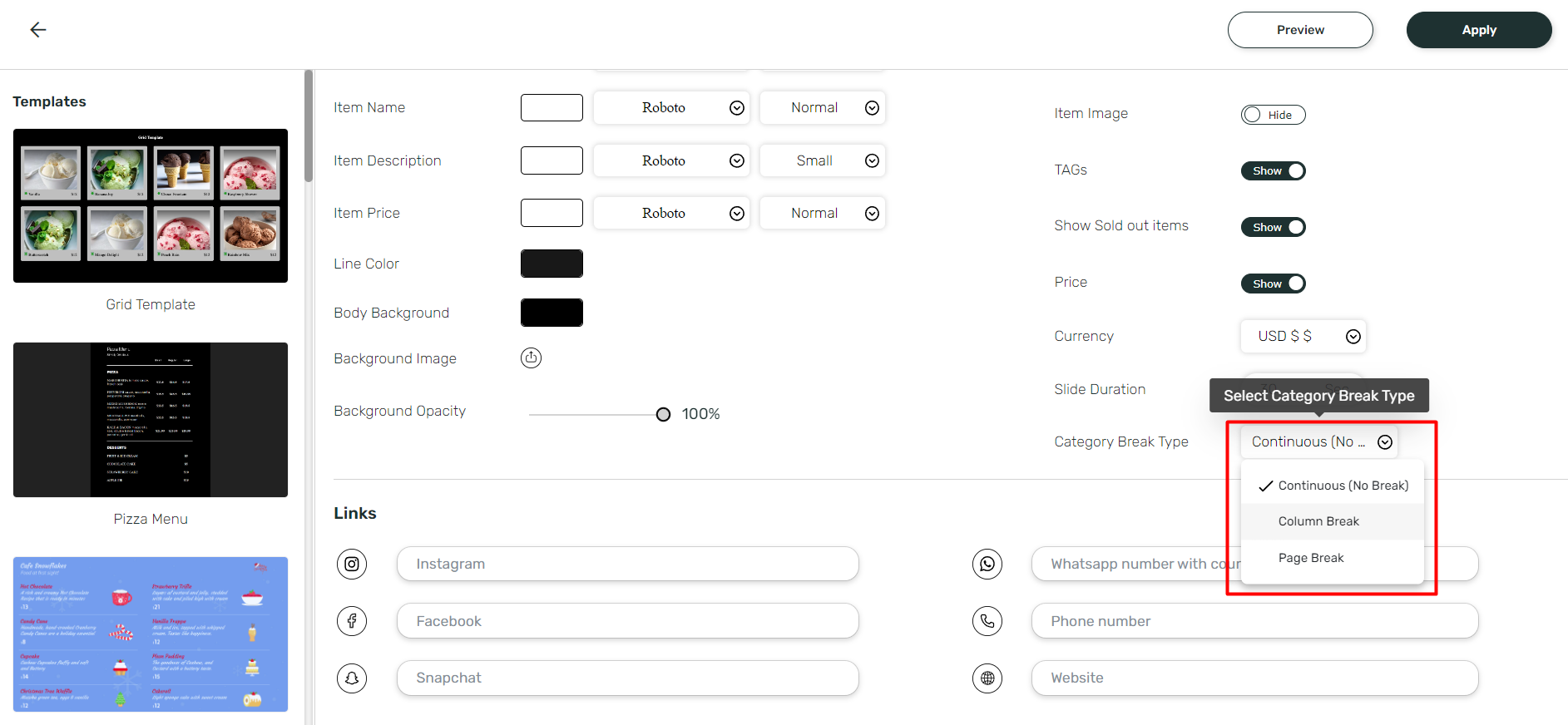 8. Click on Preview to see how your menu design will look on the menu board screen. If you are happy with your design preview, click on Save.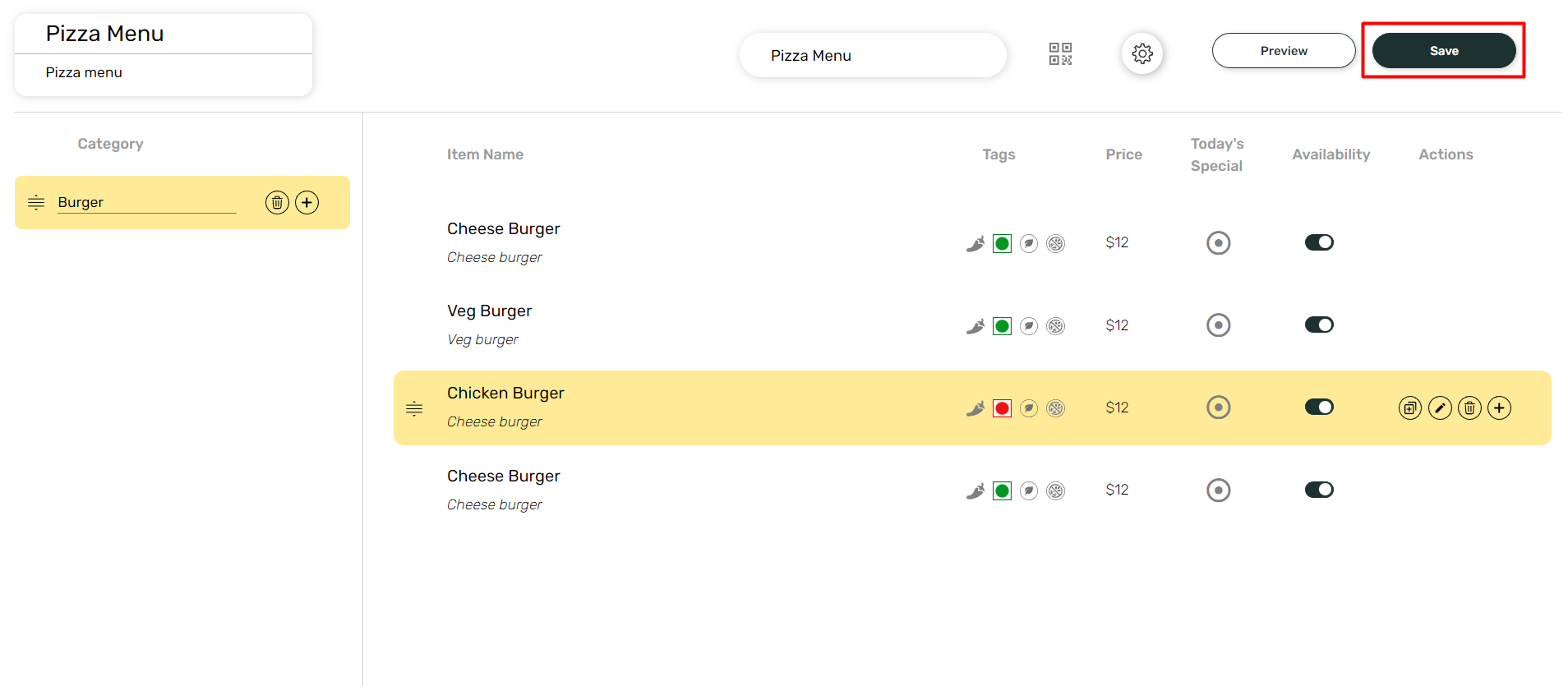 Your menu design will get added to the Media module.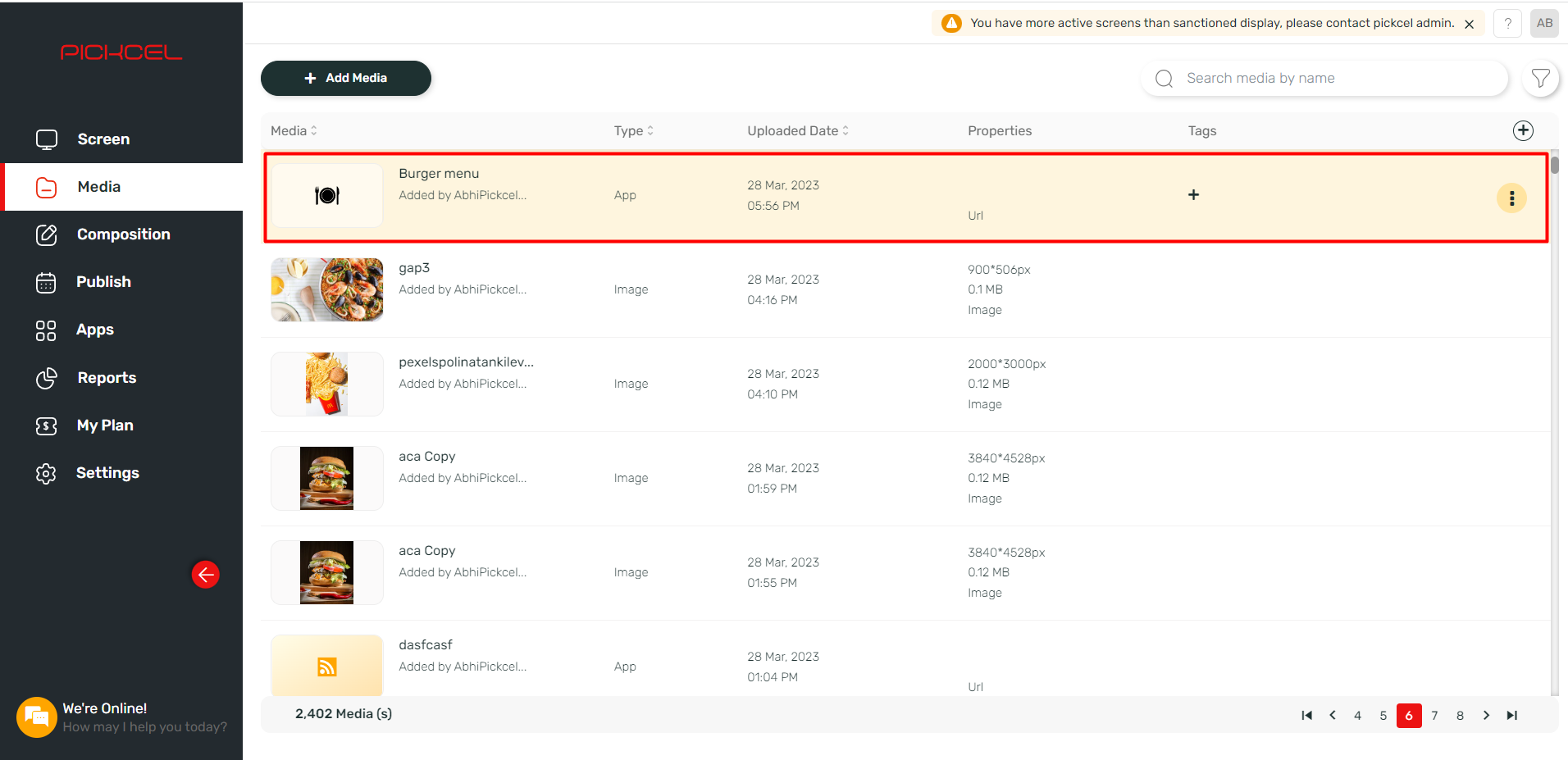 This is how it will look on the screen: