1. Go to the
'App'
module.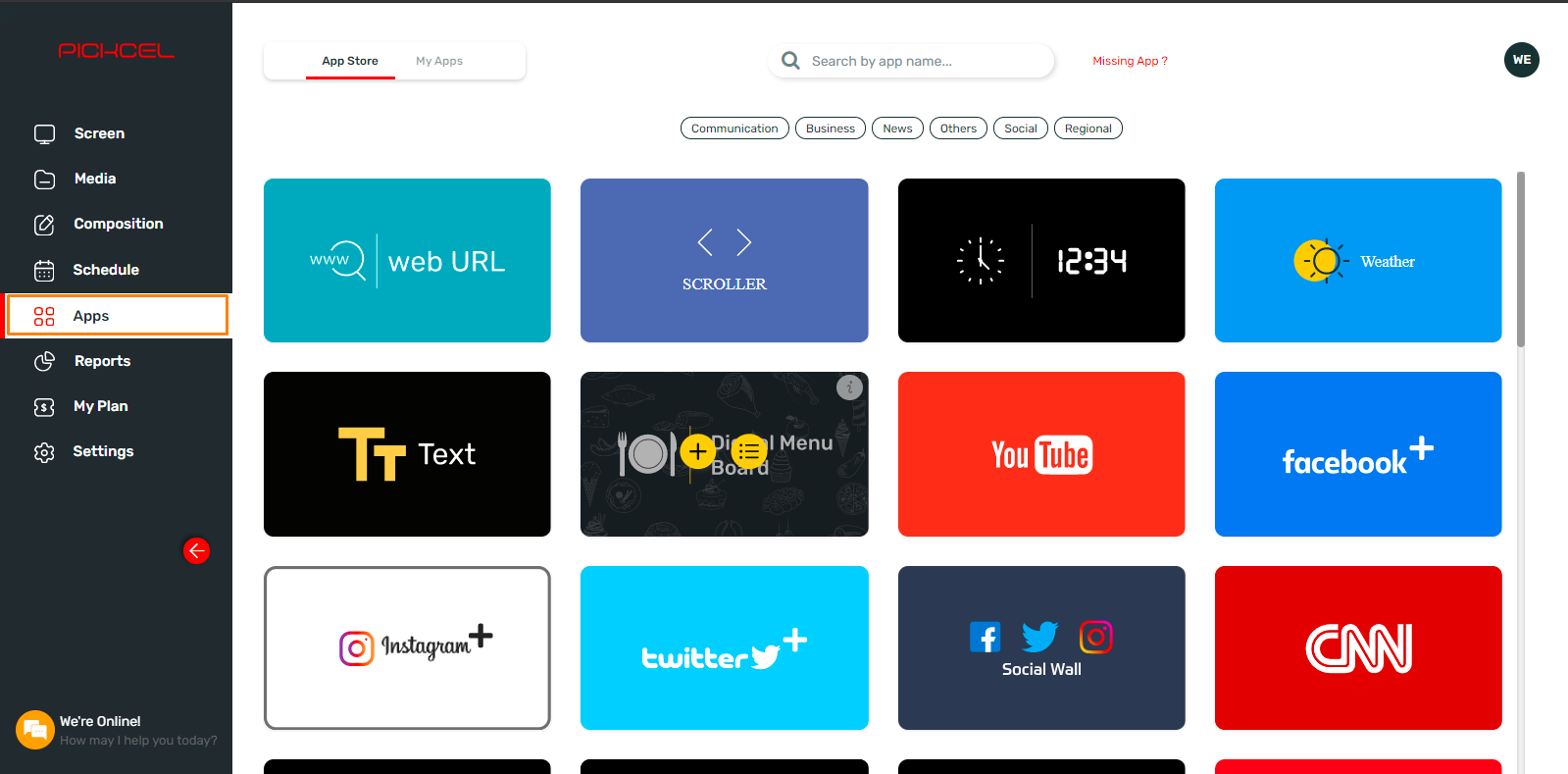 2.Search for the YouTube app using the search field.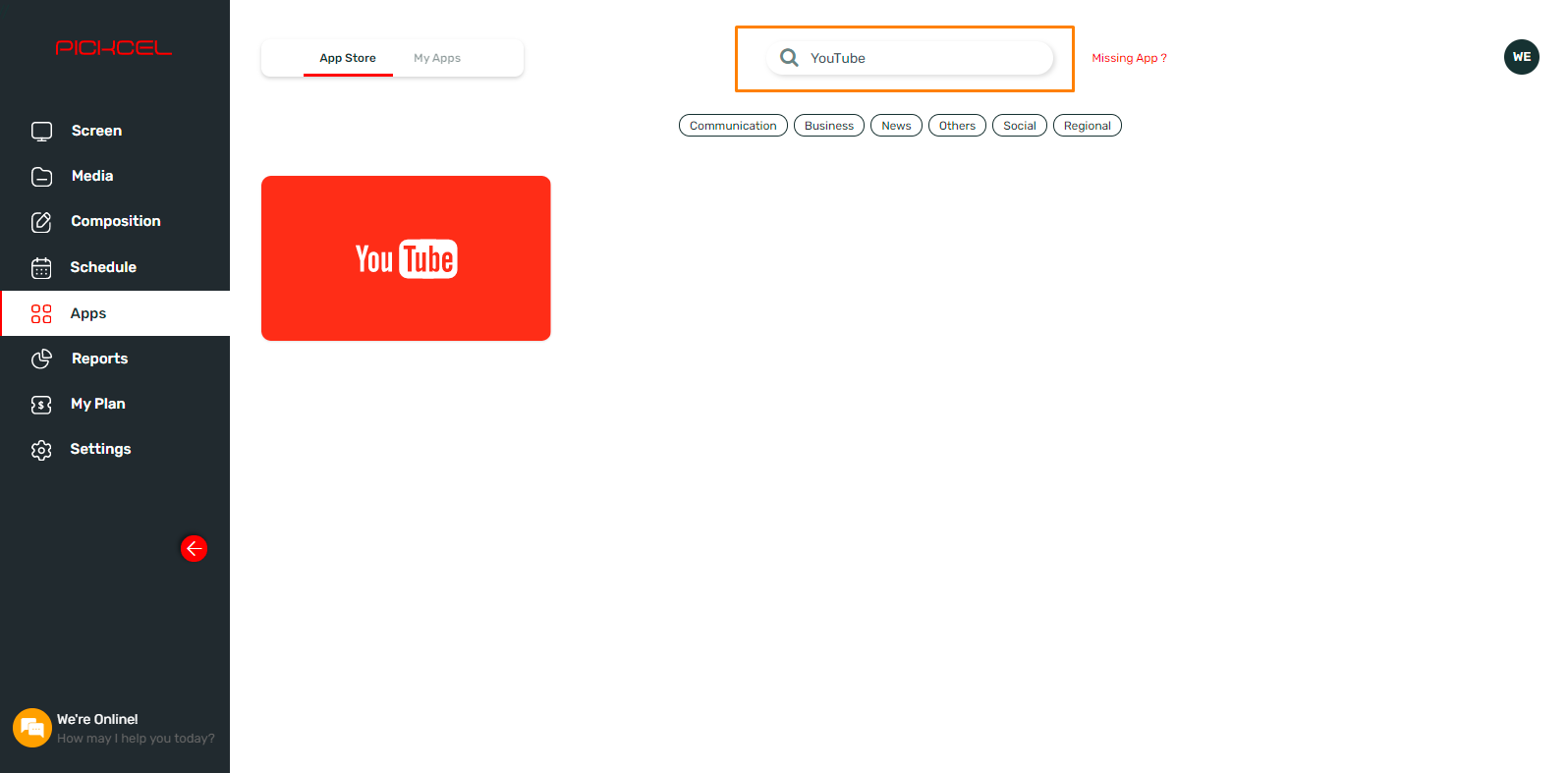 3.Hover over the YouTube App and click on the
'+'
icon.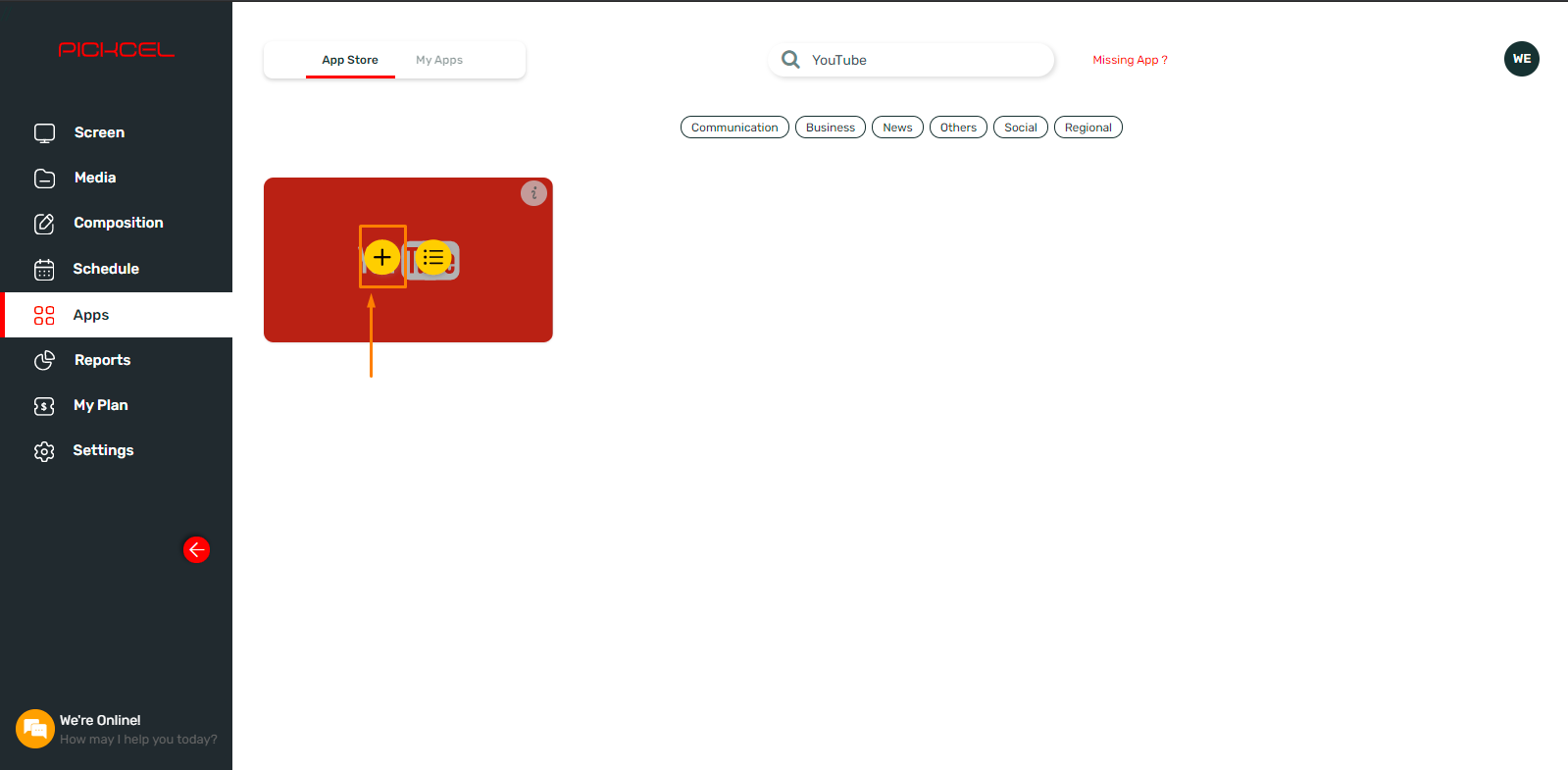 4.Enter a name for the app.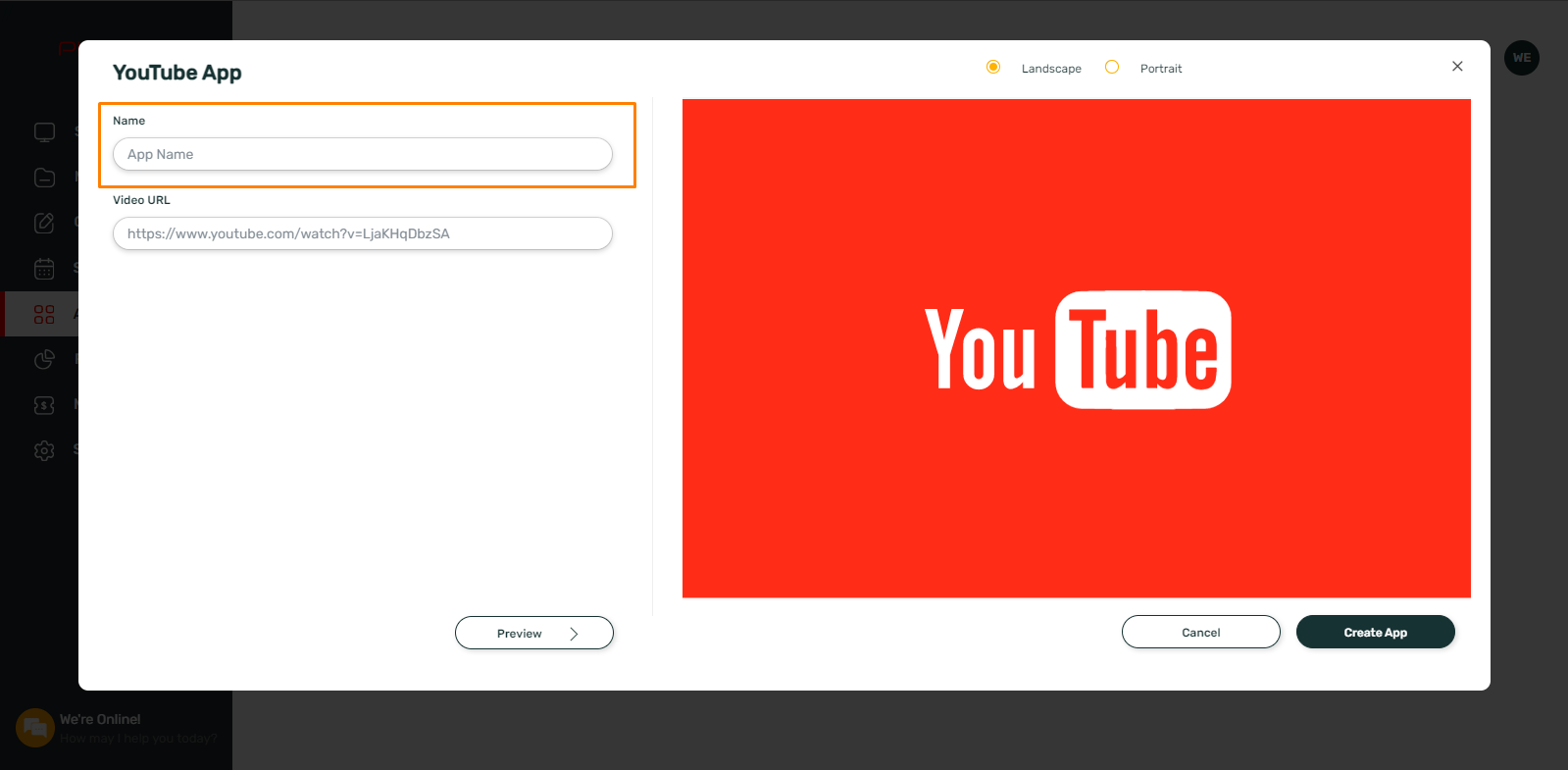 5.Enter the video URL ( Note :only embed link will support )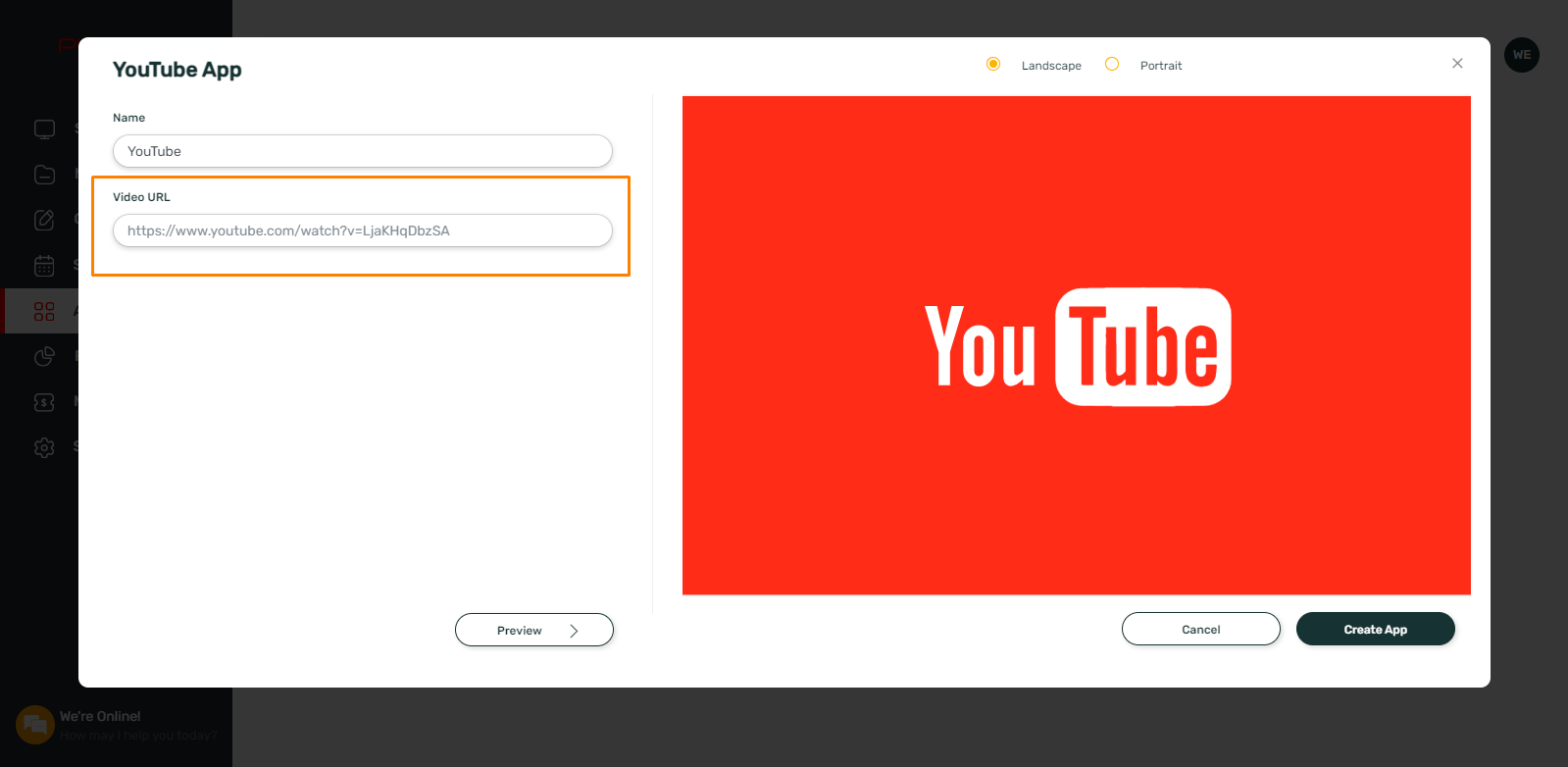 To get embed link :
5.1. open YouTube application in browser or in mobile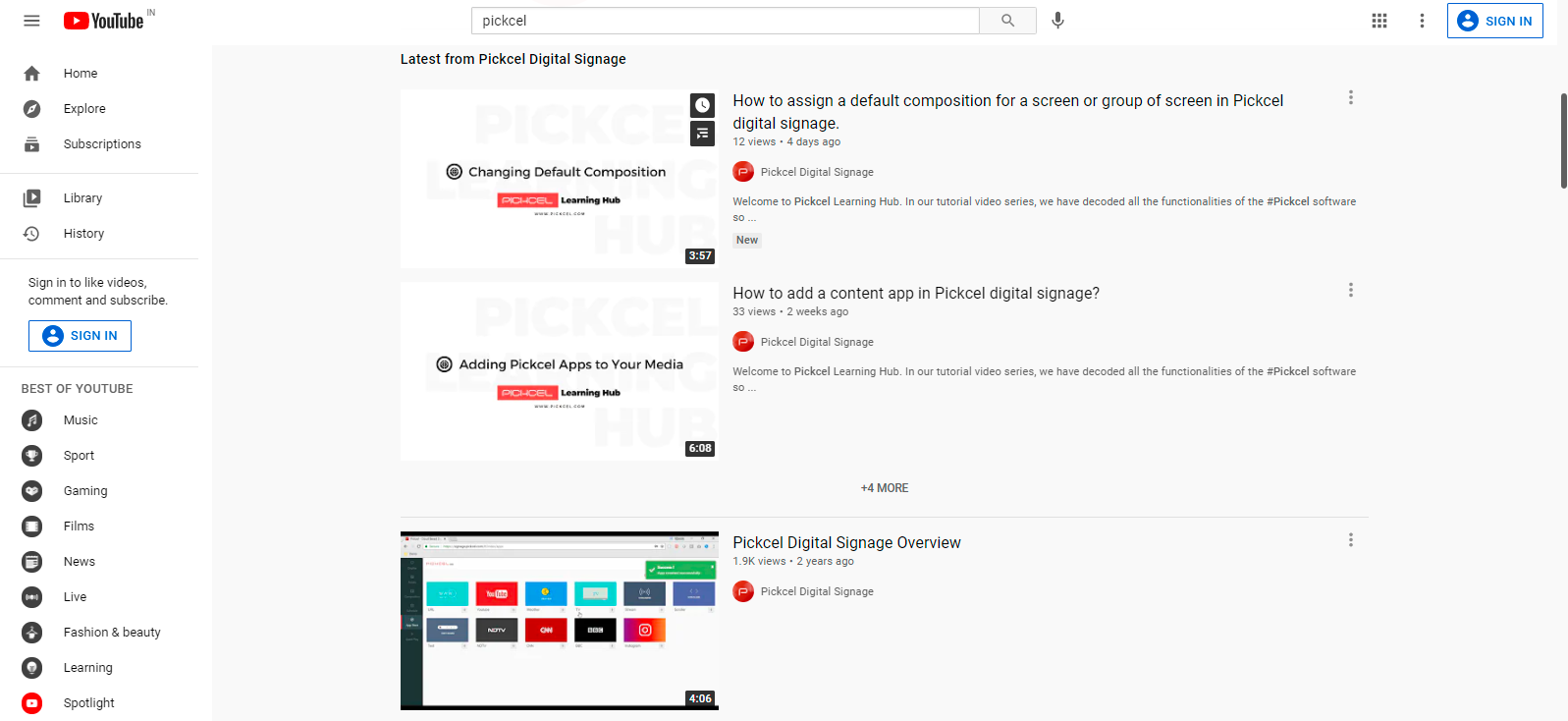 5.2. Select the video ,which you want to copy the embed link and click on "Share"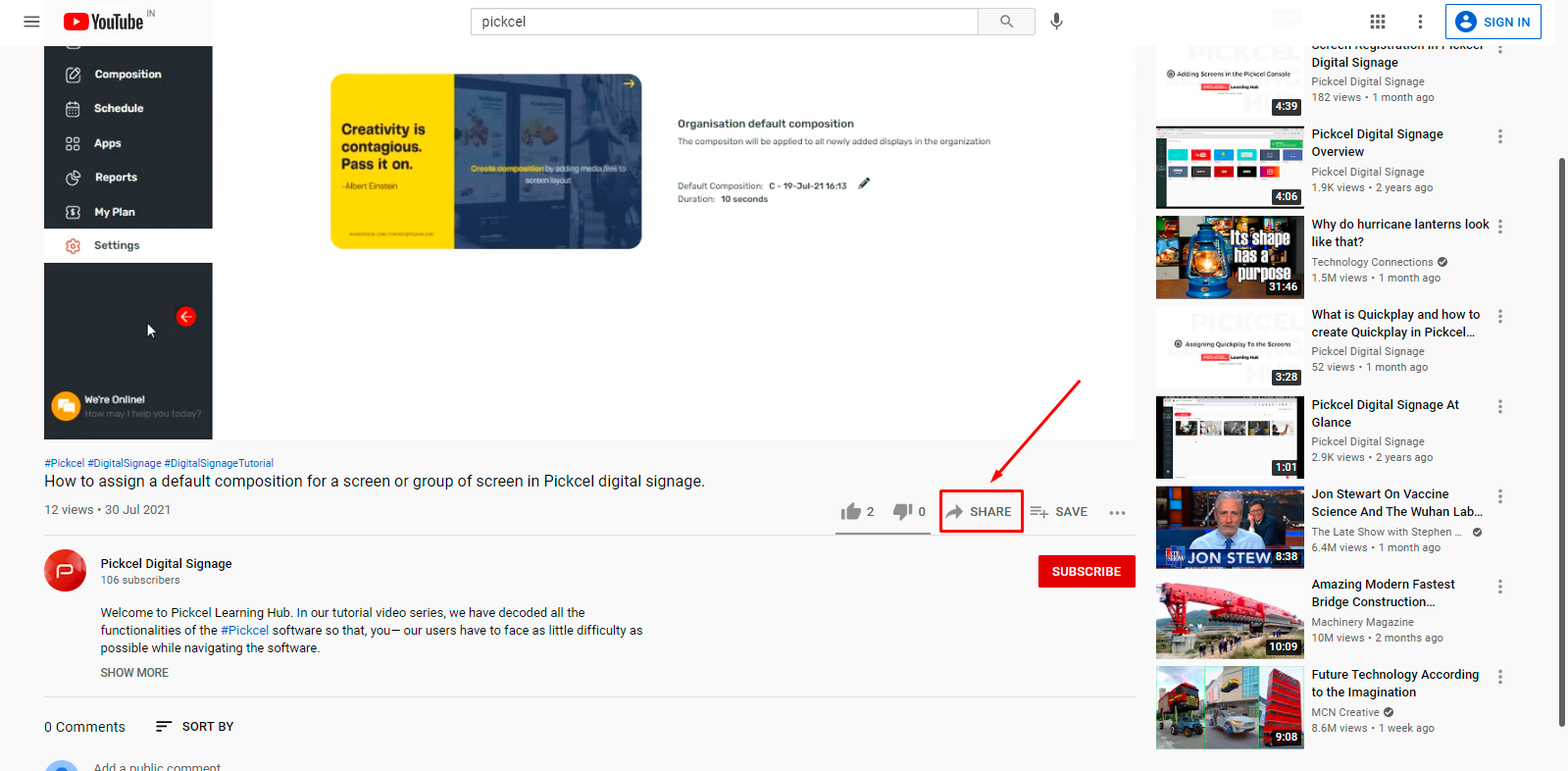 5.3. Click on "Copy"
Paste it in video URL of YouTube App
6.Click on
'Preview.'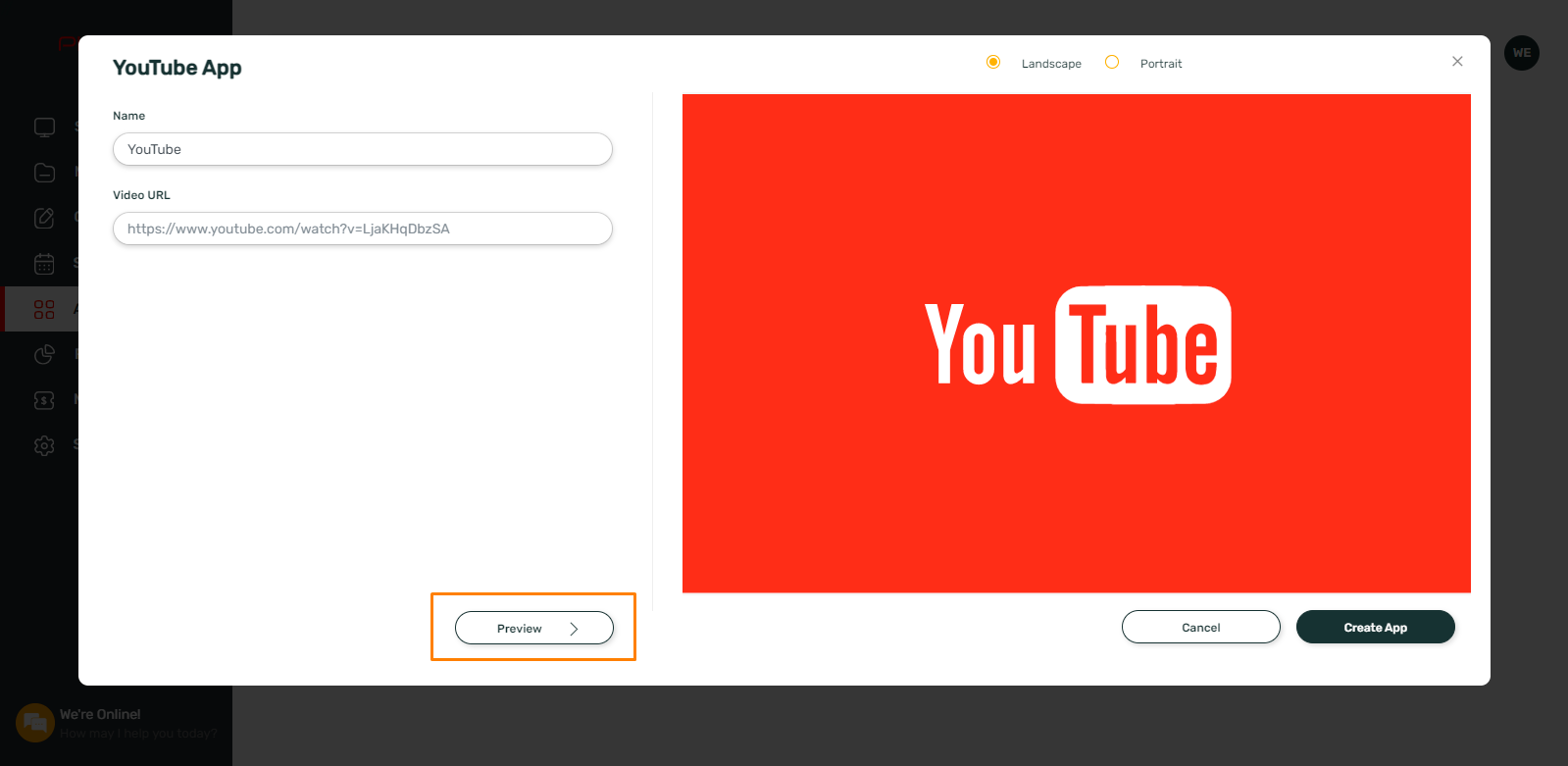 7.Click on
'Create App.'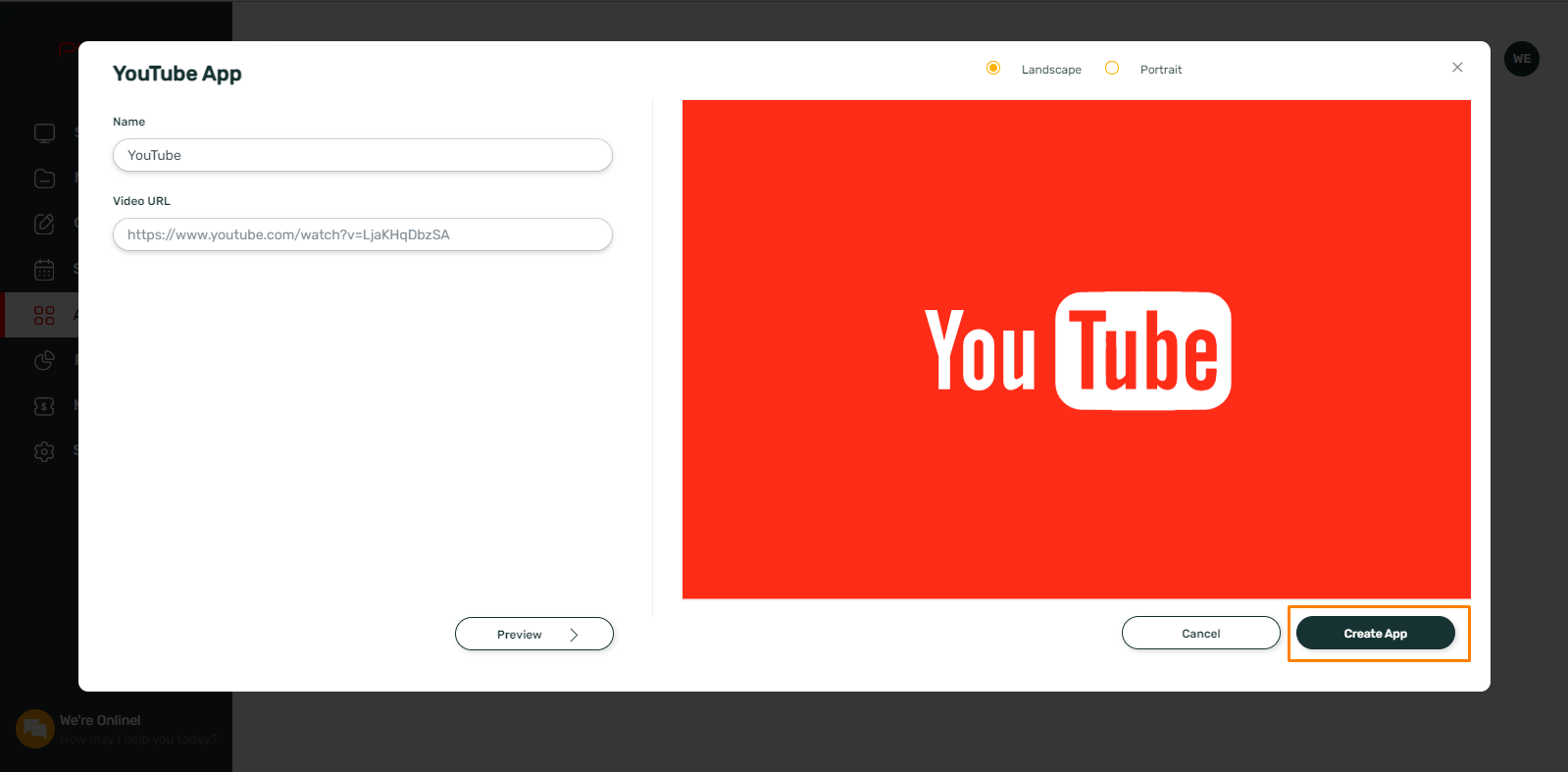 Your YouTube app is now ready to use.