What steps should I follow to retrieve my player information in Pickcel?
To access your player details in Pickcel, follow these steps:
1. Log in to your Pickcel account. Navigate to the screen module.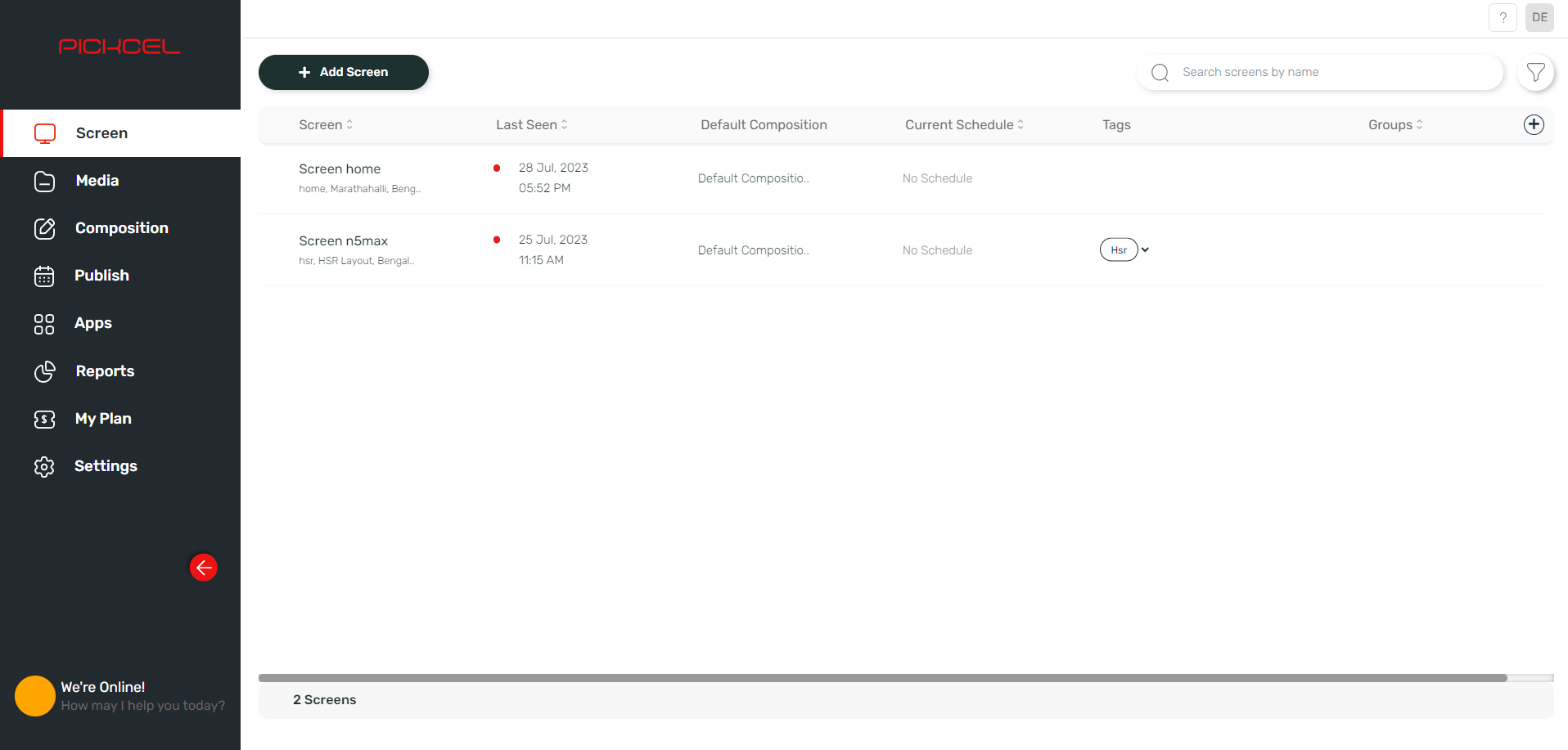 2. Click on your desired screen name to fetch the screen details.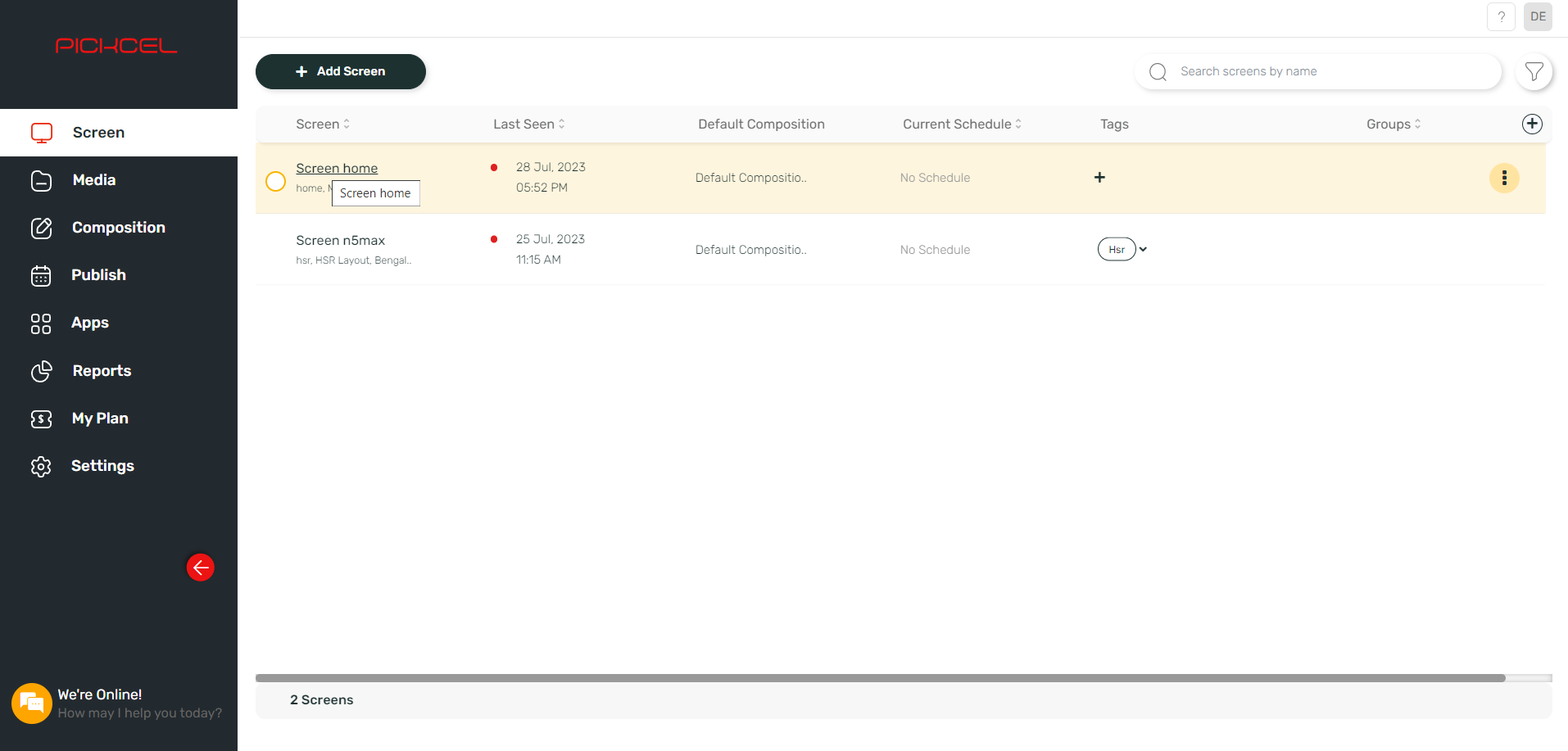 3. On the details page, simply click on the Device tab to view the information related to your device.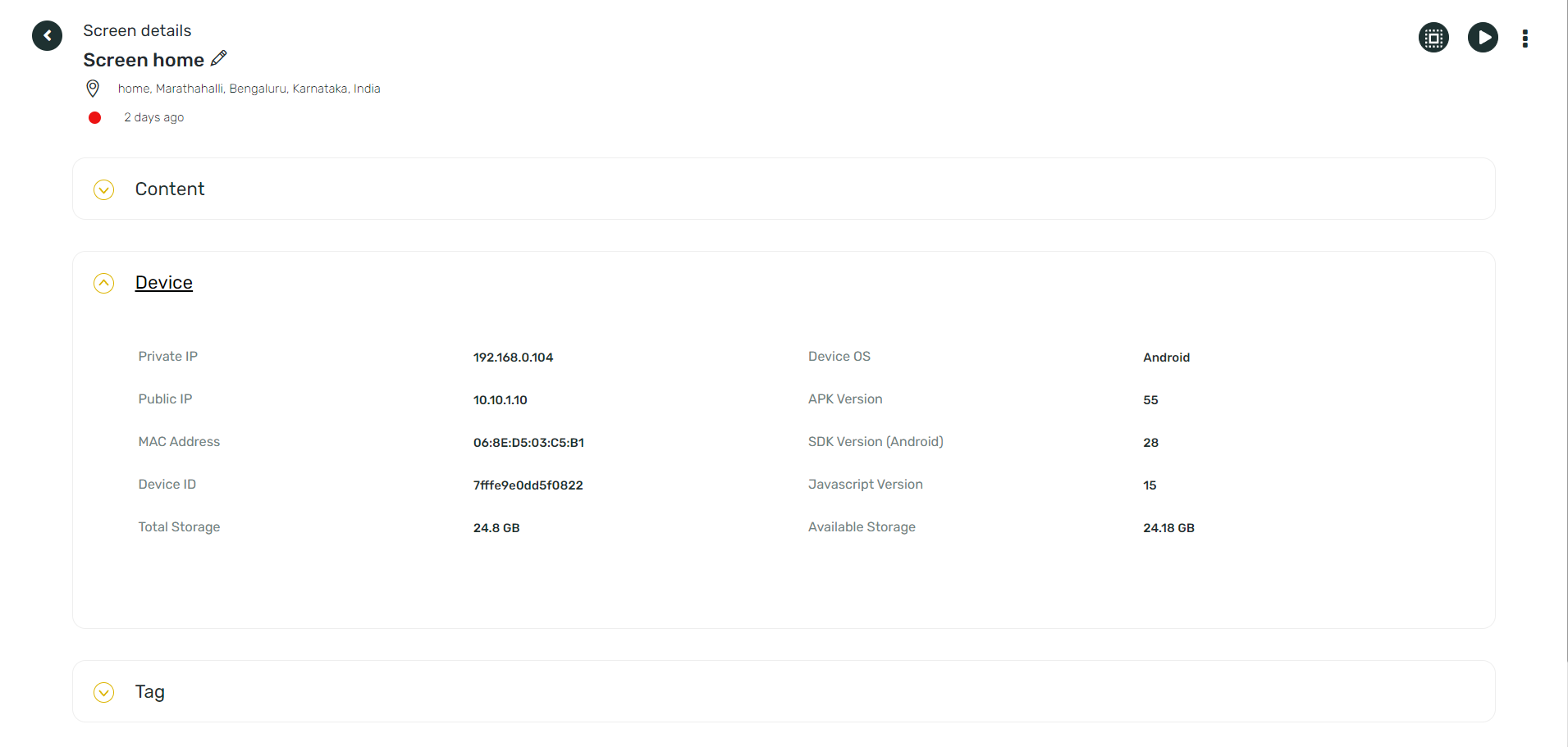 Here you can see all the player side details like, Ip address, Mac address, Device id, Total storage, Available storage in the device, Javascript version, APK version, and android version.
Related Articles

How to configure a signage media player ?

Here are some general configuration steps you can follow when you want to configure an external signage media player like Android Box/Mi box/Firetv: First connect the media player to your TV screen with a HDMI. Configure this media player by ...

How to add the App for Slack from the Pickcel App Store?

Pickcel's Slack allows you to show content from your Slack account and a channel where you are a member. 1. Login to your Pickcel account. Click on the Apps module. 2. Search for the app Slack using the Search box and you will find the app "App for ...

What's Signage Media Player ?

A media player is a device connected to the internet that showcases content on a screen. It serves as a conduit between the Content Management System (typically a computer) and the display screen. Its primary function is to receive instructions from ...

How to install Pickcel signage app on my Digital signage player?

We kindly request you to refer to the Pickcel digital signage player page for vital instructions pertaining to supported hardware, operating systems, and detailed installation procedures for the application.

How to install the Pickcel software on an Android player from the Pickcel website?

Follow this simple procedure to Install the Pickcel Software on your Android device from the Pickcel Website: 1. On your android device, from the web browser, go to https://www.pickcel.com/download/#android 2. Click on the download icon. 3. After the ...