1. Log in to your Pickcel account using your credentials.
2. Access the Settings by clicking on the profile icon at the top right.
3. Select "Setup MFA."
4. Choose "Set up two-factor authentication."
6.
Scan the QR code using your Google Authenticator app to generate the code.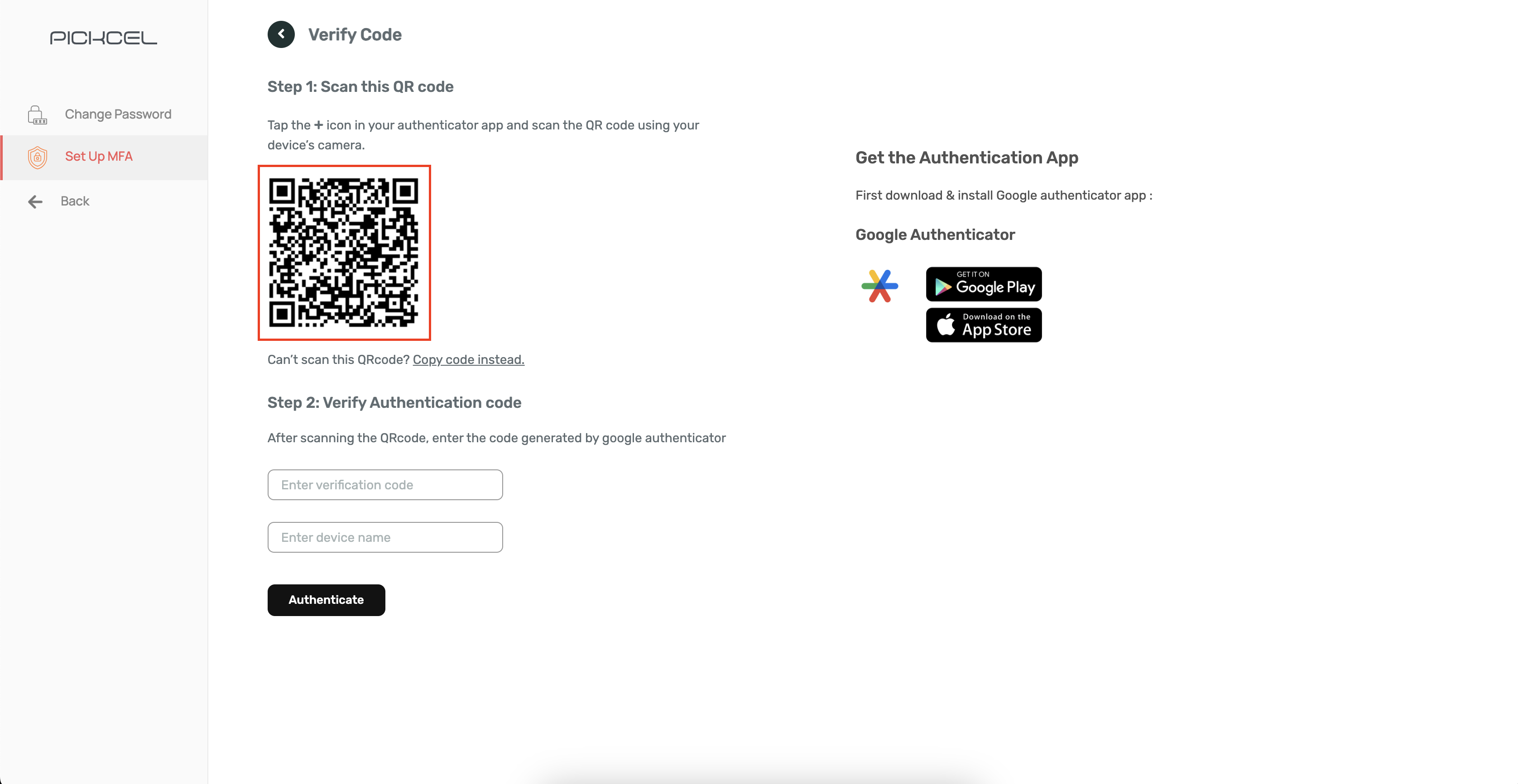 7. If your are unable to scan the QR code, set up manually by copying the code and pasting it into the "Enter setup key" in your authenticator app.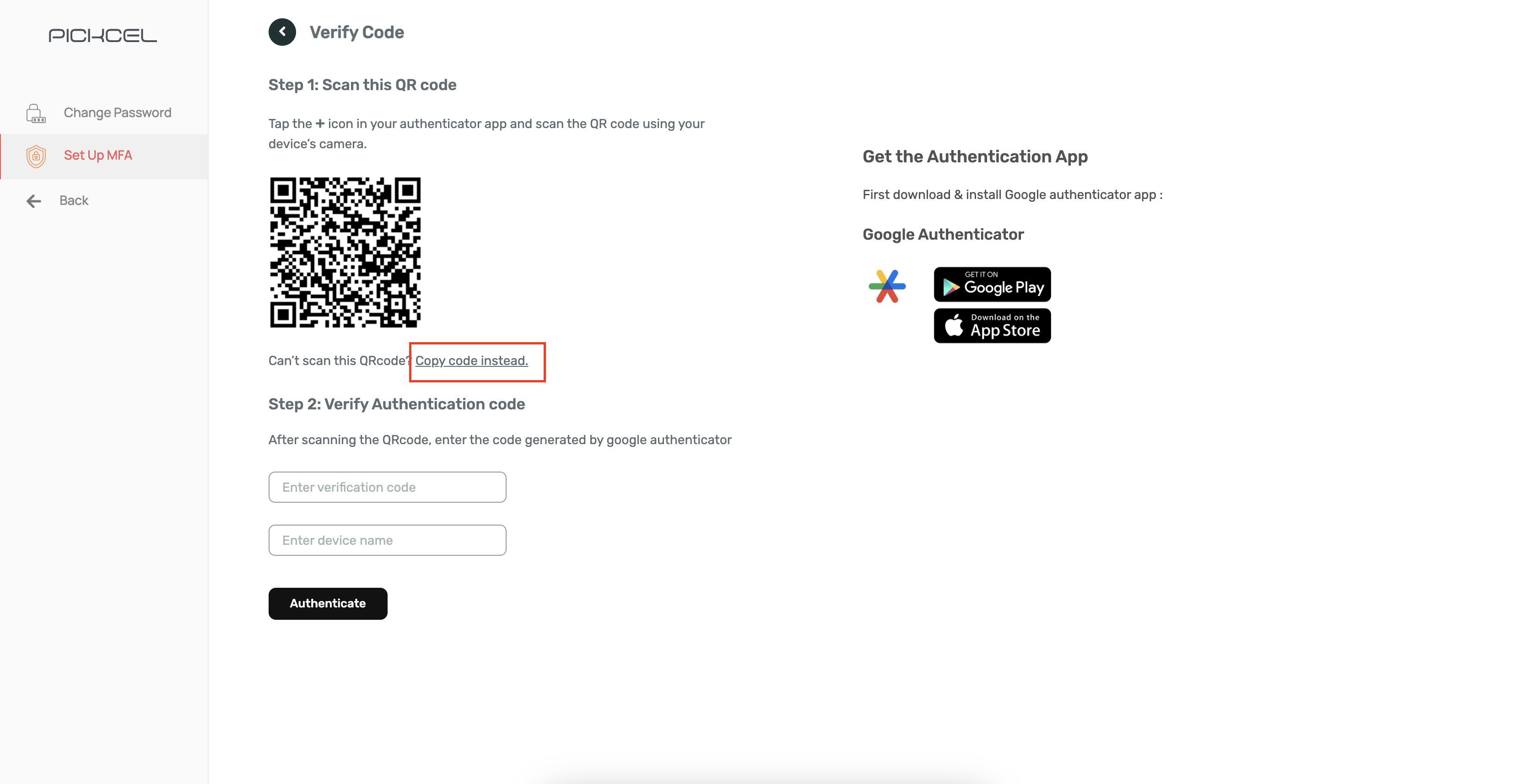 Save this code provided during the MFA setup. This code is crucial for account recovery.
8. Once the QR code is scanned or account is linked, the Google Authenticator app will generate a time-sensitive verification code. Enter this code in the "Enter verification code" box, and provide a name for your device.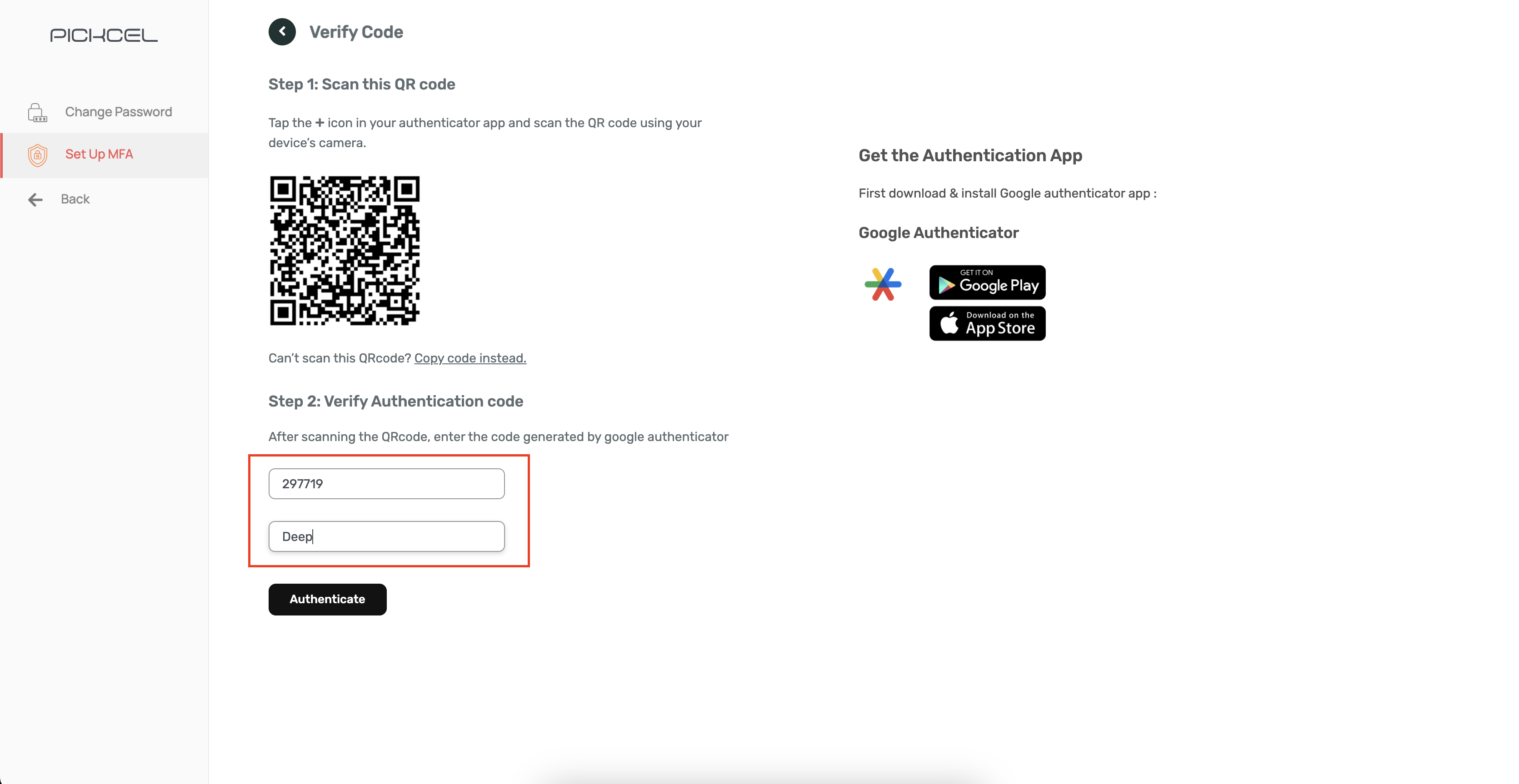 9. Click "Authenticate" before the TOTP expires to complete the verification process.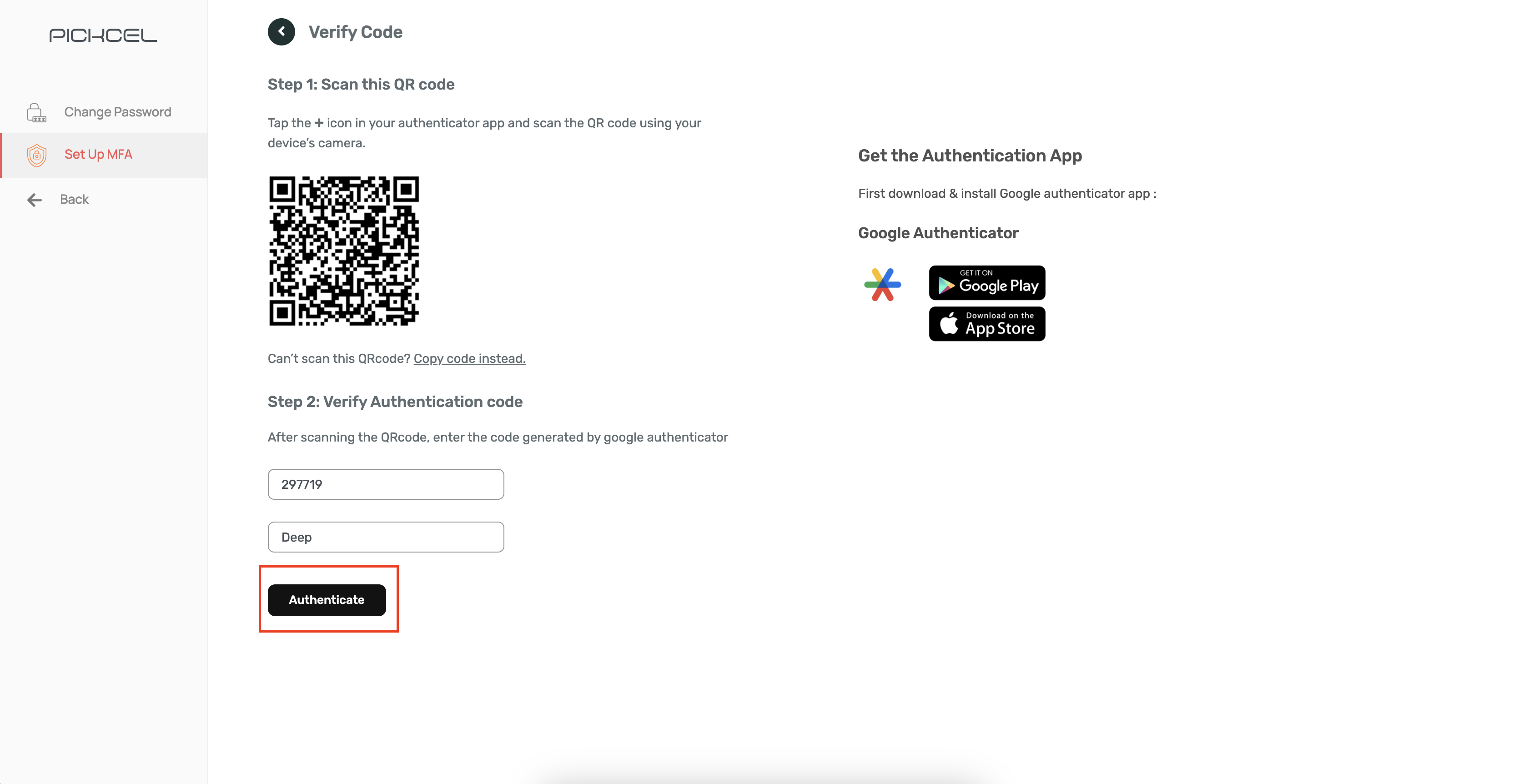 10. On successful verification, a pop-up will appear, indicating the completion of the setup. Click "Continue."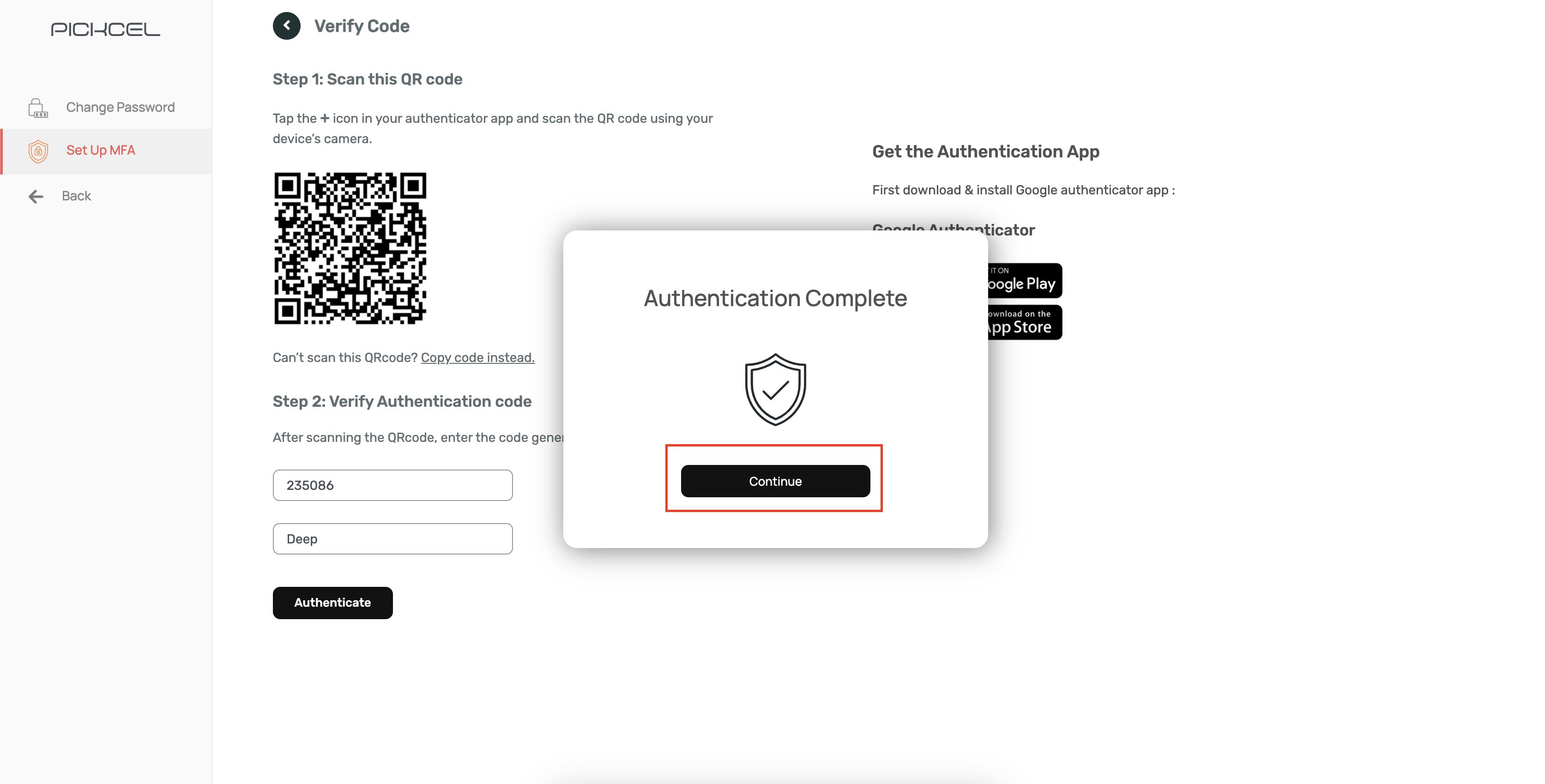 11. The MFA setup is now complete.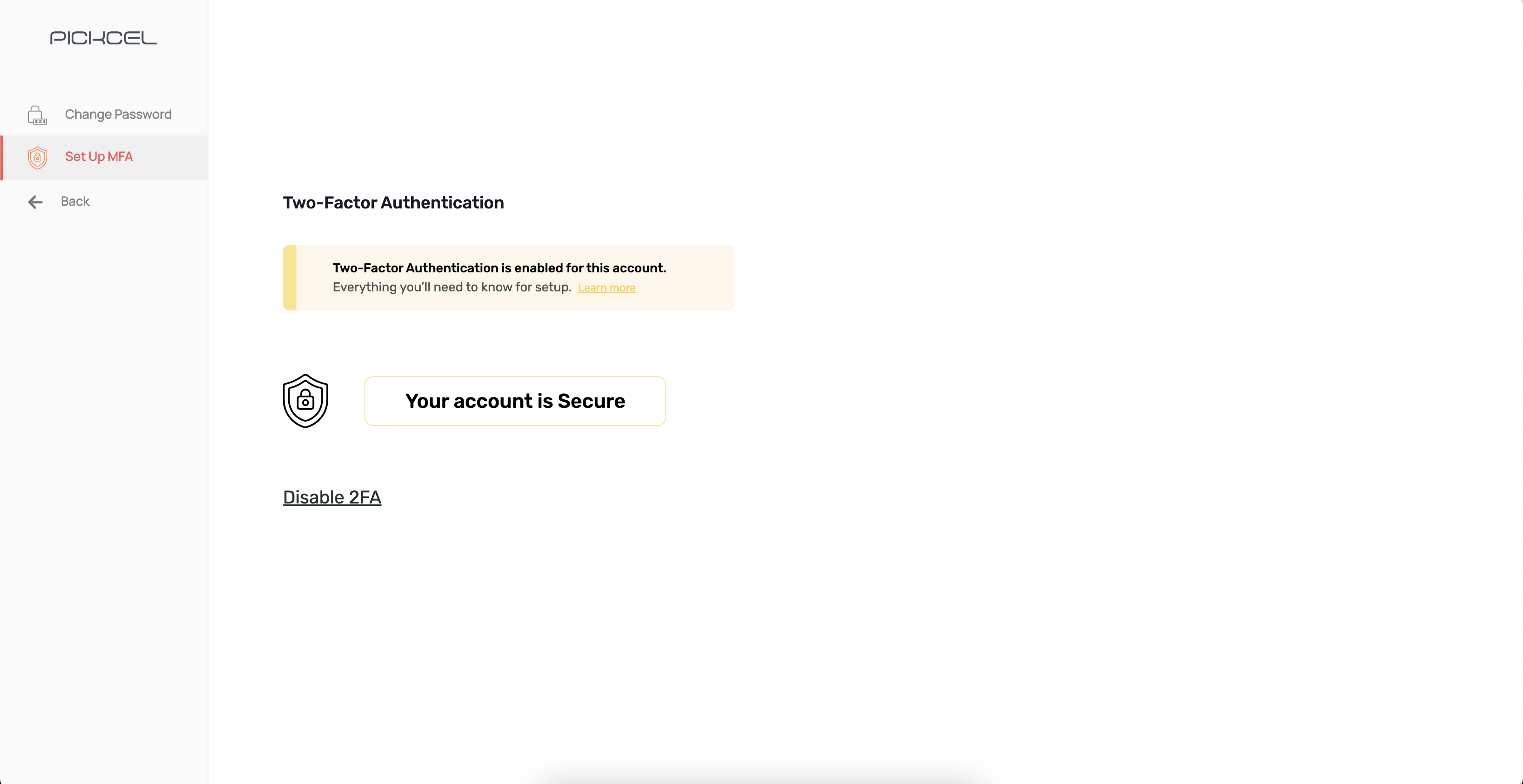 To verify the Multi-factor authentication,
1. Log out from your account and enter your account details on the login page. Click "Login."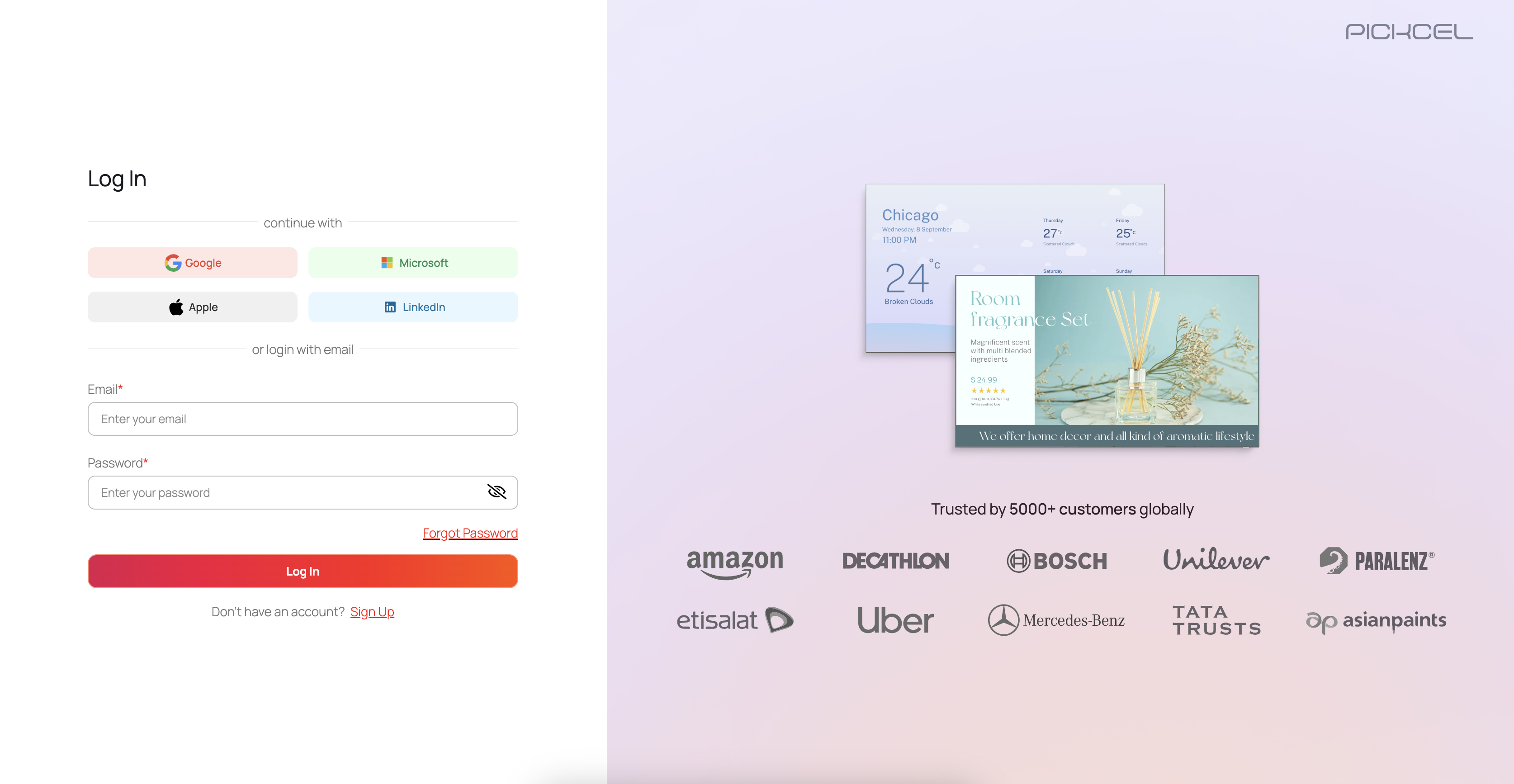 2. Your account will now start asking you to enter the 6 digit code generated by authenticator. app.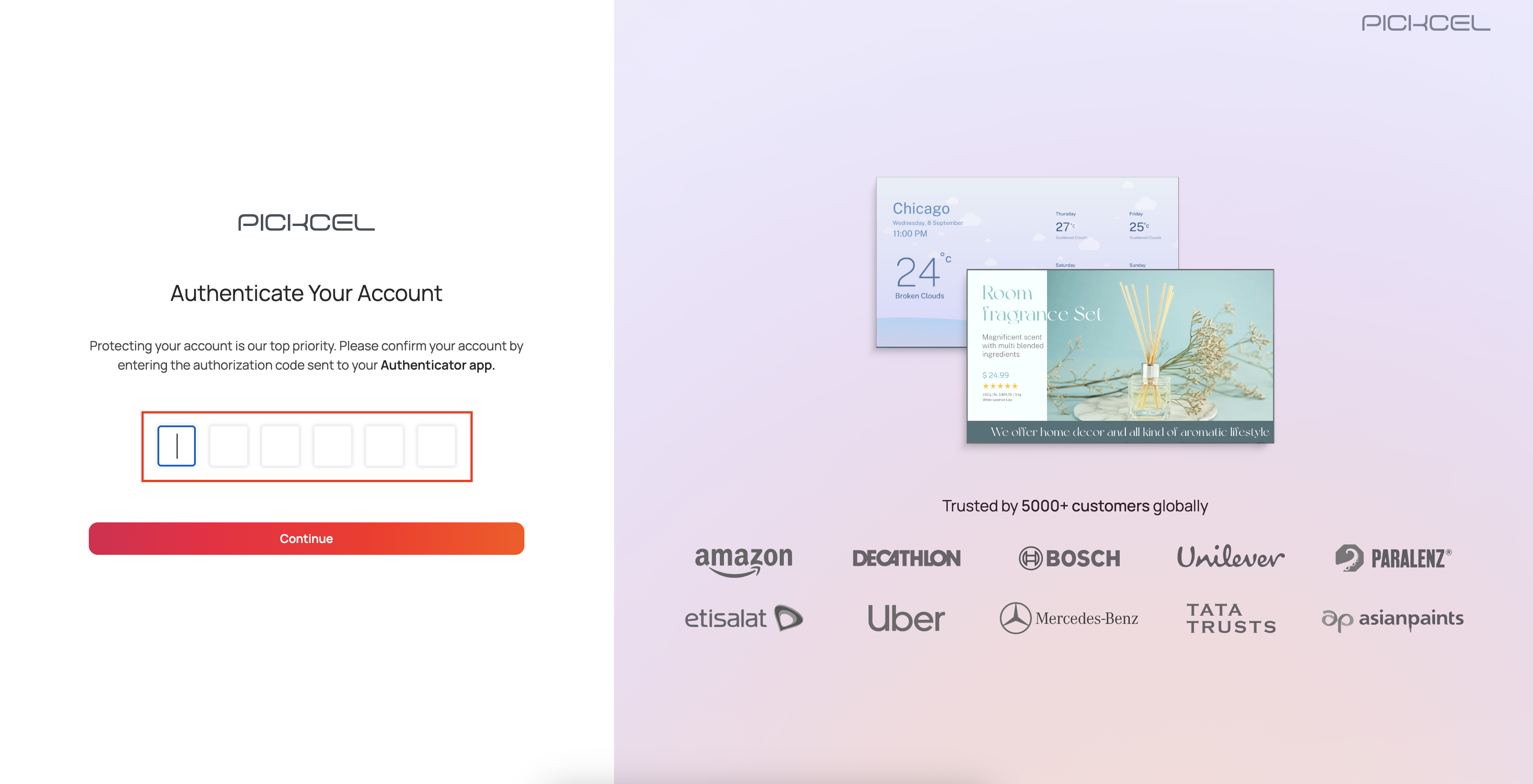 3.
Open your authenticator app and quickly enter the code before it expires, and submit it in the provided boxes.
Click "
Continue
."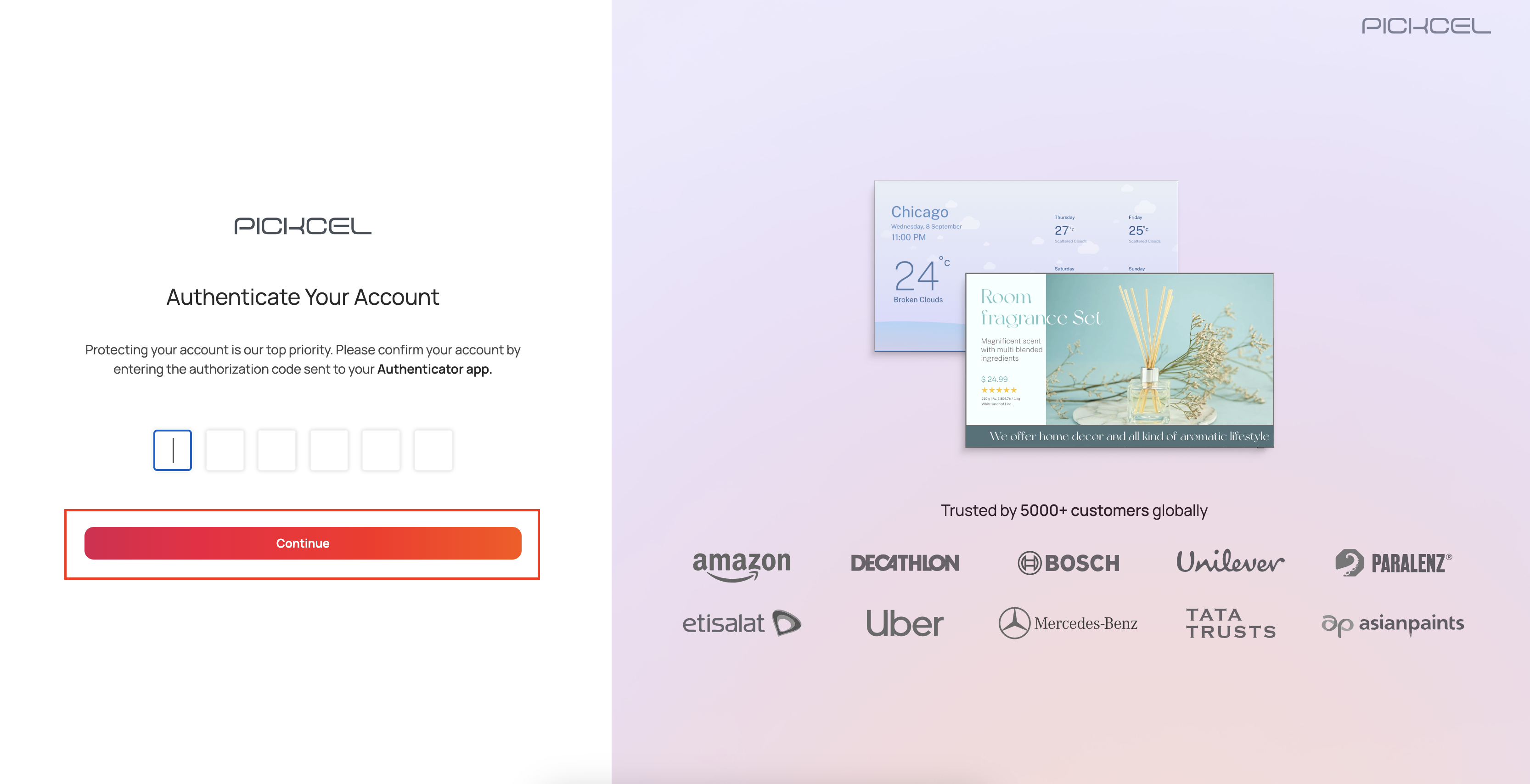 4. On successful verification, Your account will now be logged in securely with Multi-factor authentication.