I encounter a "Storage limit exceeded" error when attempting to add media. What should I do?
The "Storage limit exceeded" message appears when you surpass your allocated storage capacity, typically during media uploads.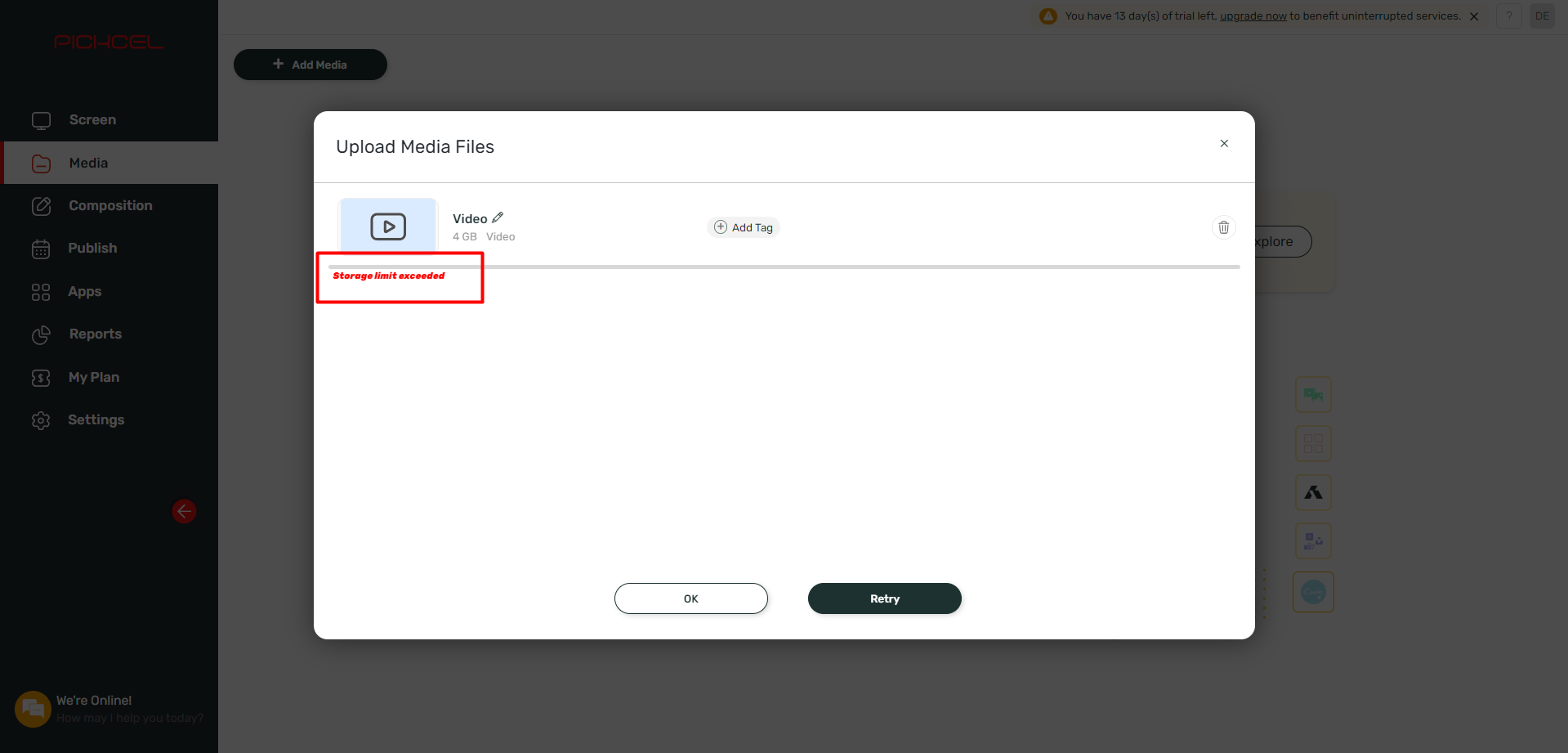 To determine your storage limit based on your plan, check
this document
.
Should your storage be exhausted, you have the option to either upgrade your account or delete some unused/old media files from your account to create space, allowing you to add new media files.
Still need more storage? Get in touch with our
Sales team
to discuss increasing the limit. If you continue to experiencing problems, don't hesitate to reach out to our
Support team
, they will provide further assistance.