Steps to enable additional permissions in Android 11 and 12 devices for Pickcel app functioning
1. Located in the top-right corner of your screen, you will find a settings gear icon. Please click on this icon.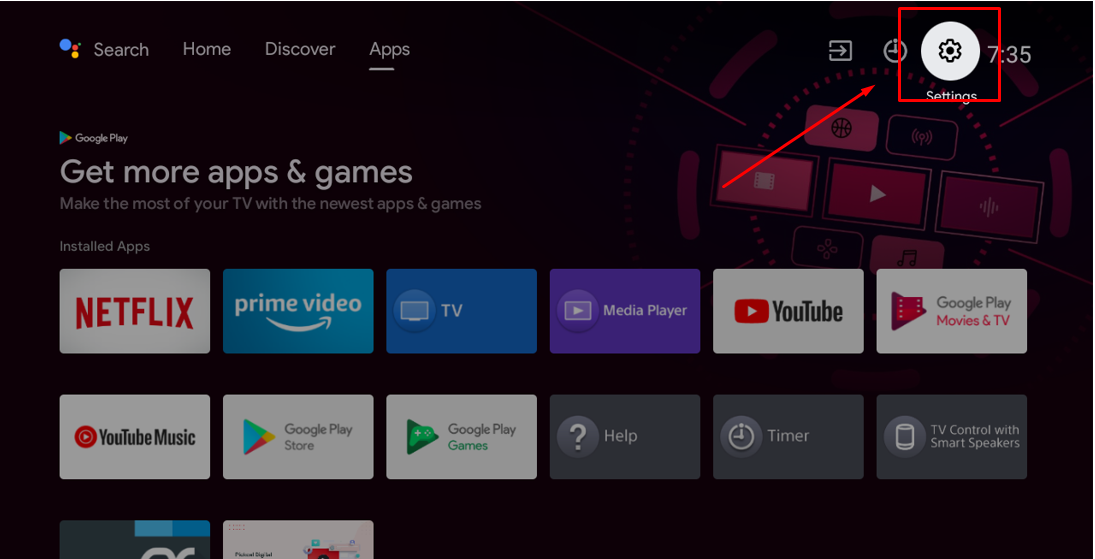 2. Proceed to access the 'Apps' module.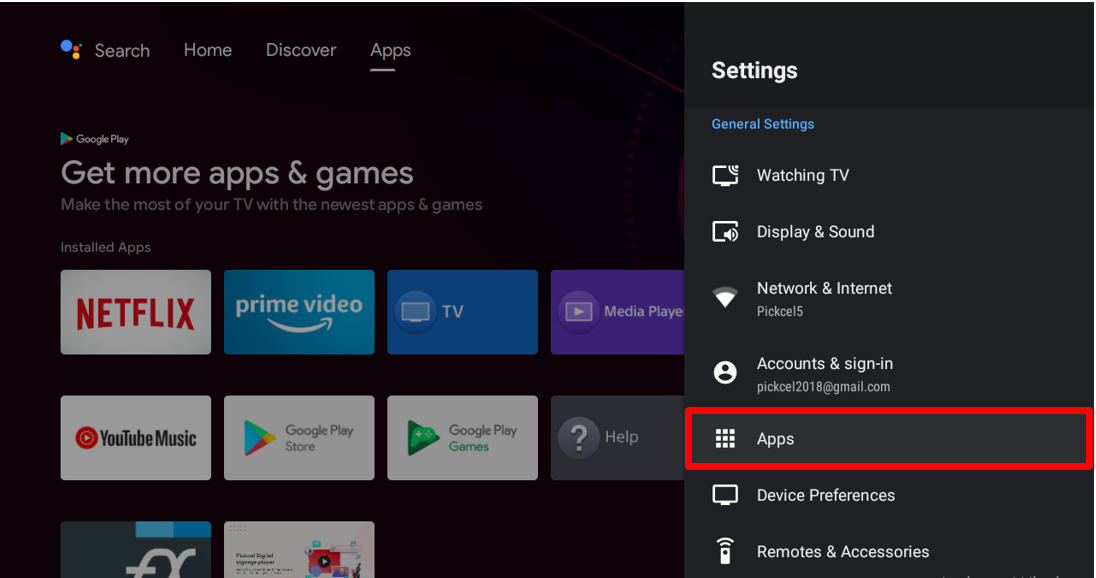 3. Click on the 'Special app access' option.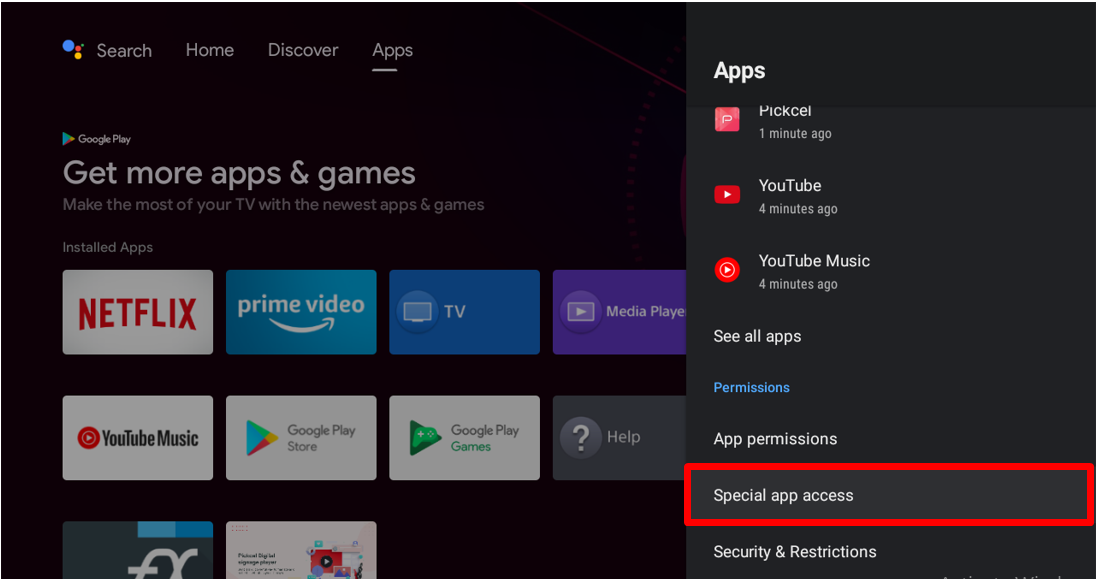 4. Click on the 'Display over other apps'.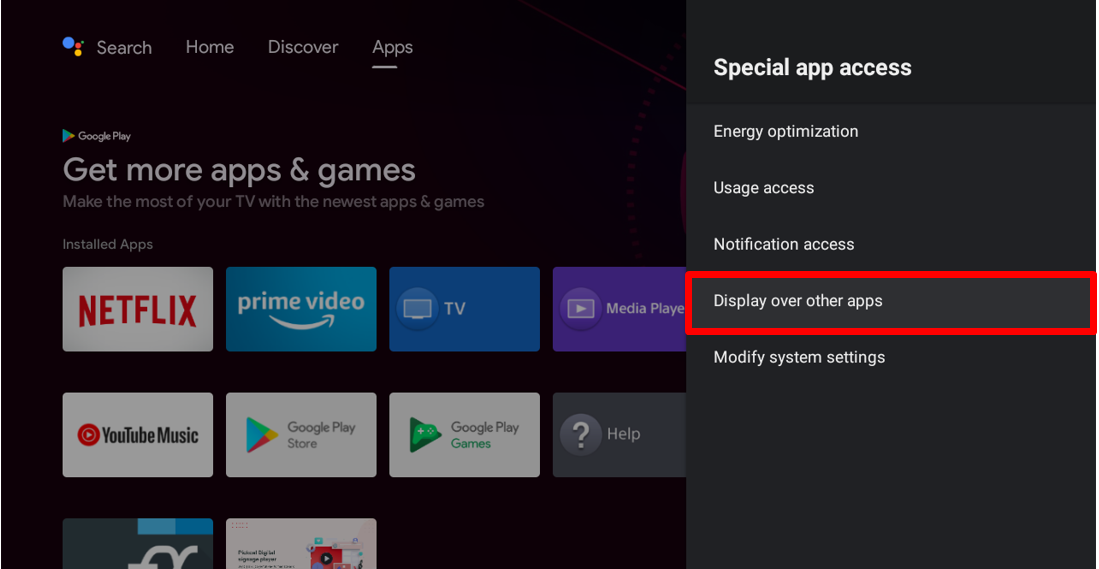 5. Enable
the special access for the Pickcel app.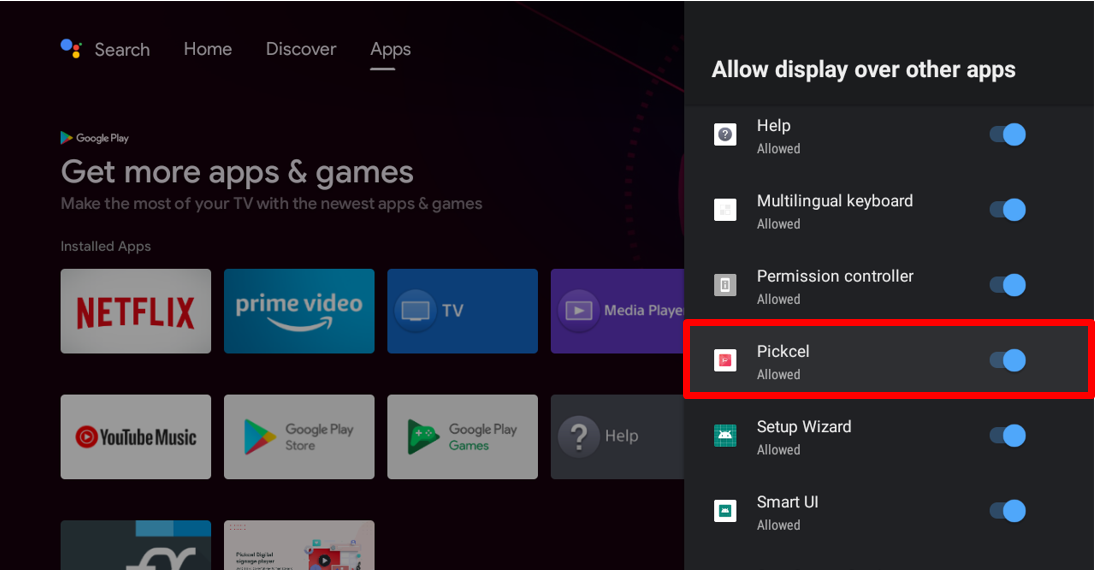 Once the settings are applied , the Pickcel app will launch on boot
Related Articles

How to add the App for Slack from the Pickcel App Store?

Pickcel's Slack allows you to show content from your Slack account and a channel where you are a member. 1. Login to your Pickcel account. Click on the Apps module. 2. Search for the app Slack using the Search box and you will find the app "App for ...

Why Pickcel app is not launching on my Android TV ?

A. Enabling the Pickcel app to launch on boot in android TCL TV What is Launch on-boot? Enabling any application for 'launch on-boot' allows the app to automatically start every time the device or screen is turned on. 1. On the top-right corner of ...

How to enable multi-factor authentication in Pickcel?

Multi-Factor Authentication (MFA) adds an extra layer of security to your Pickcel account. Follow these simple steps to enable MFA and enhance the protection of your digital signage content effortlessly: Note: This feature is exclusively available ...

How to Uninstall the Pickcel App?

Steps to uninstall Pickcel app from Android TV : 1. Go to the TV's Settings. 2. Click on Apps. 3.Click on Pickcel App. 4. Click on Uninstall. 5. Click on OK. Steps to uninstall Pickcel App from Samsung Tizen screen: 1. Click on the Home button from ...

Why my Android 11 TV (TCL, Sony etc) is showing black screen or waiting for content ?

Your Android TV might display a black screen or show a "waiting for content" message due to one of the following reasons: Recent Android Update from Version 9 to 11: If your Android operating system has recently been updated to version 11, we ...