Is it possible to integrate Pickcel API with any 3rd party application?
Yes, it is possible to integrate the Pickcel API with third-party applications. This functionality is accessible, allowing you to utilize specific Pickcel APIs through your account.

To access this documentation, it is necessary to have a Business account.
Here's how you can access this document: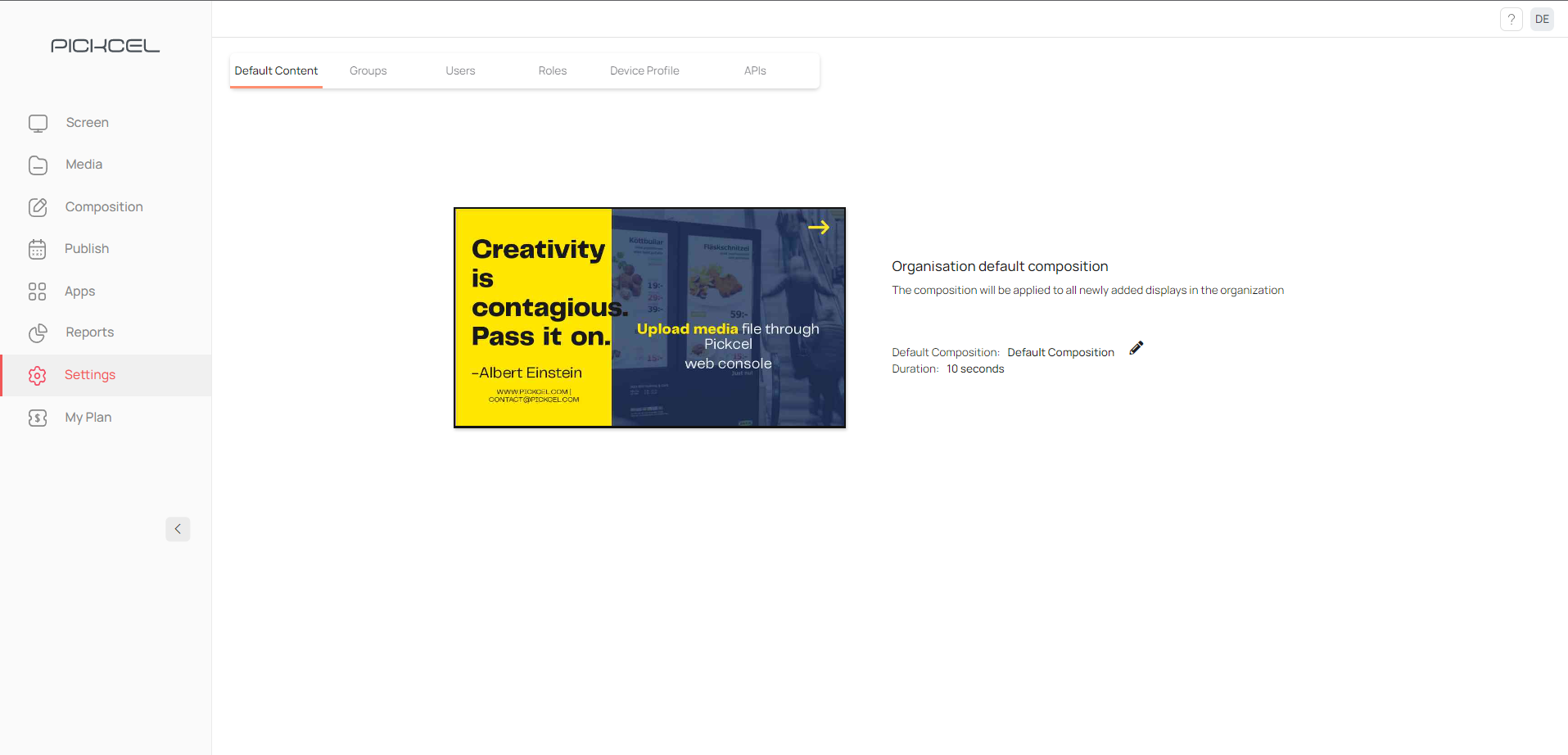 2. Select the APIs option from the top menu.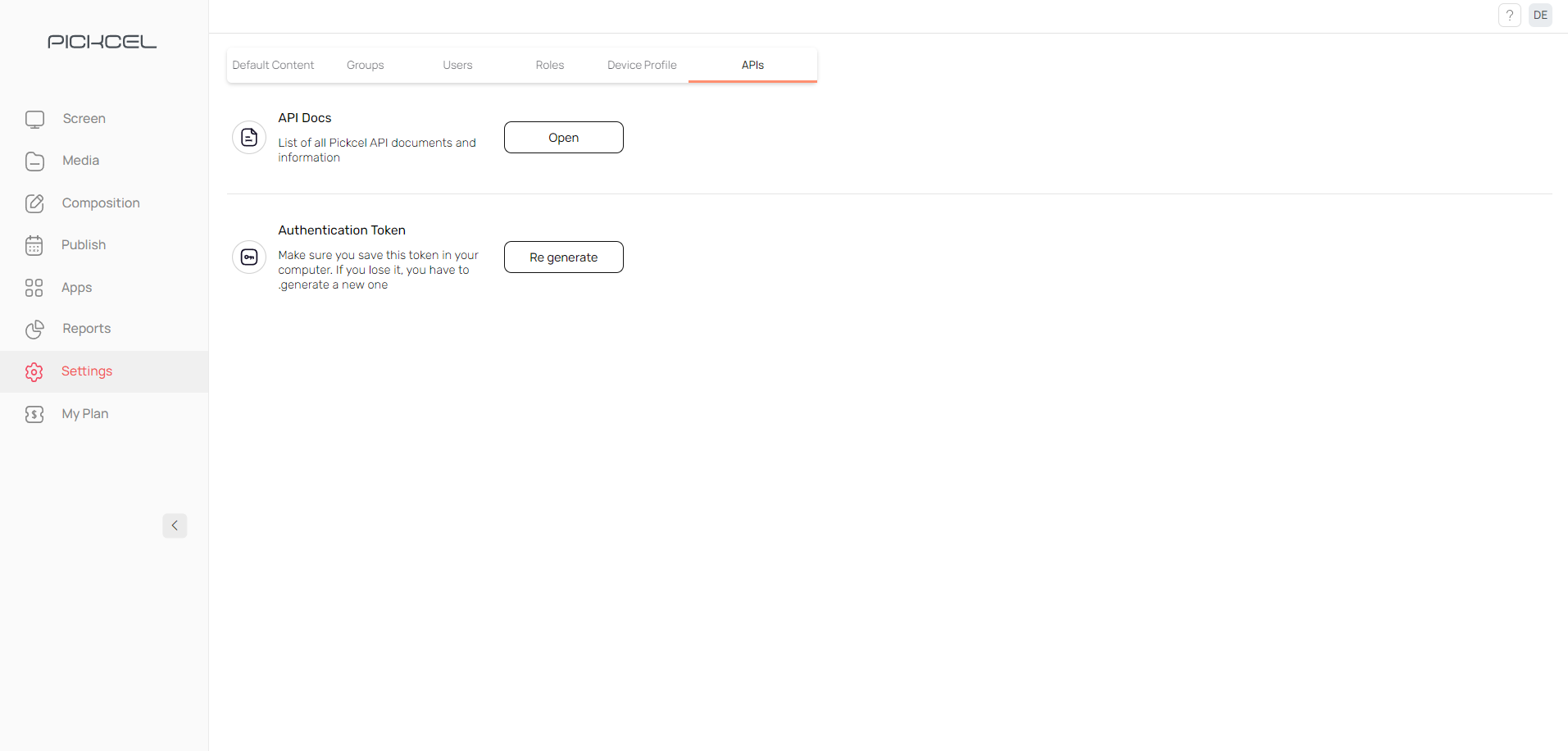 3. To access the API documentation, click on the "Open in the API docs" option.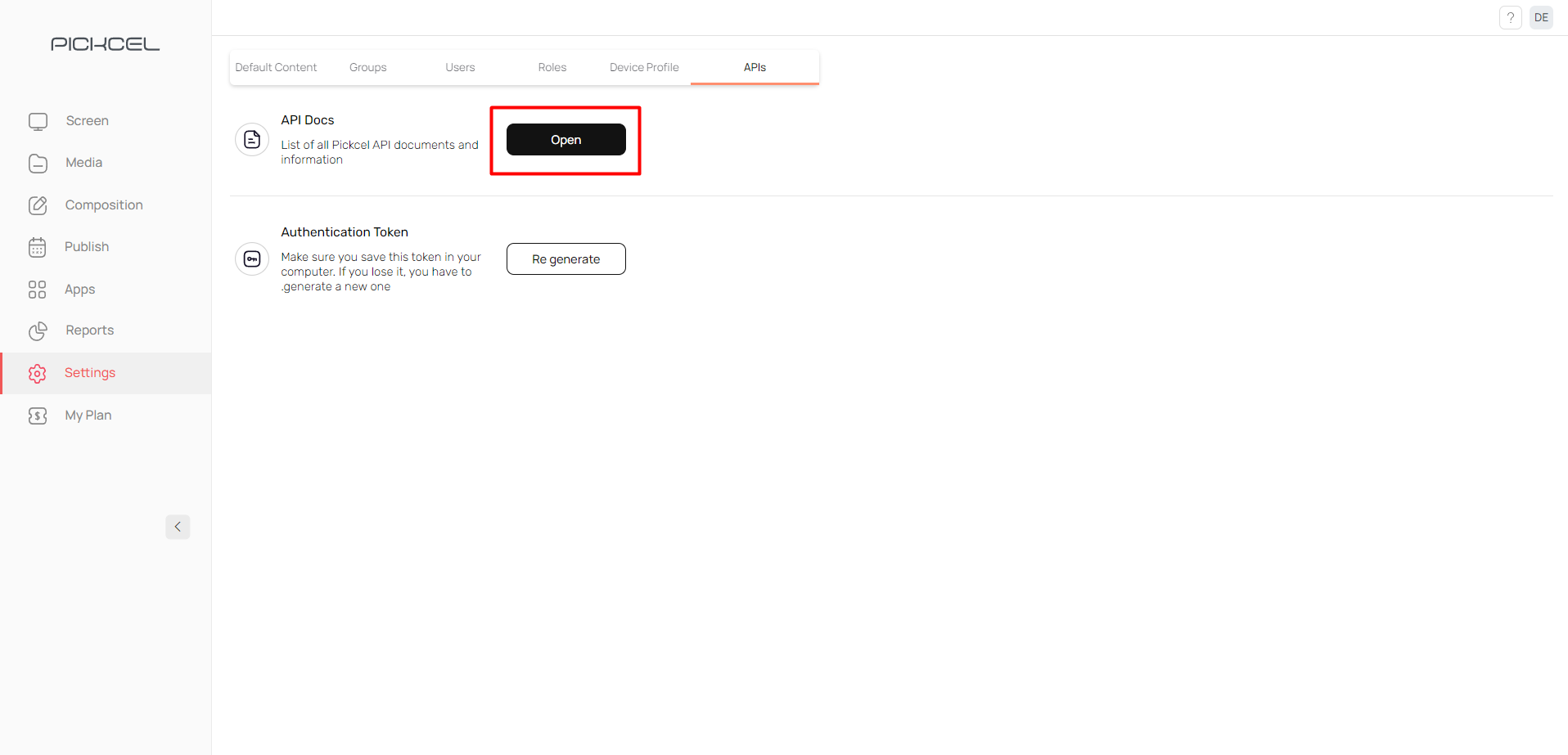 4. To obtain your unique Authentication token, click on "Generate." Please ensure you save this code safely.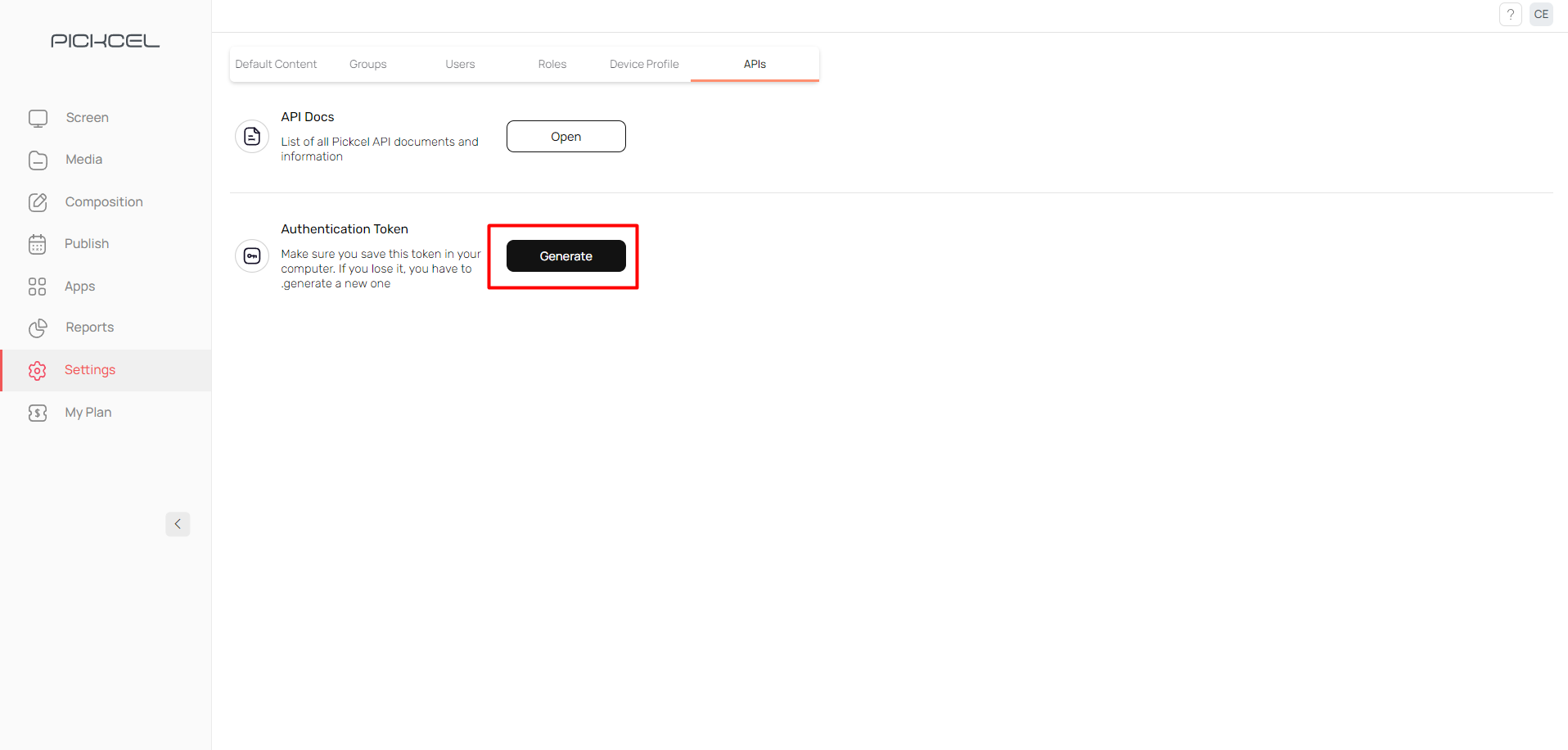 Should you inadvertently close the tab, you can regenerate this code by clicking on "Regenerate." It's important to note that this key is essential for using any of the APIs, and it is unique. If you regenerate the token, you will need to update it in any API requests you are making.