Multislide: The Multislide feature lets you add Multiple slides in a single template/composition. You can add different zones in multiple slides and customize according to your wish. Here's how you can create Multislide:

1. Login to your business account and go to Composition module and click on Add Composition.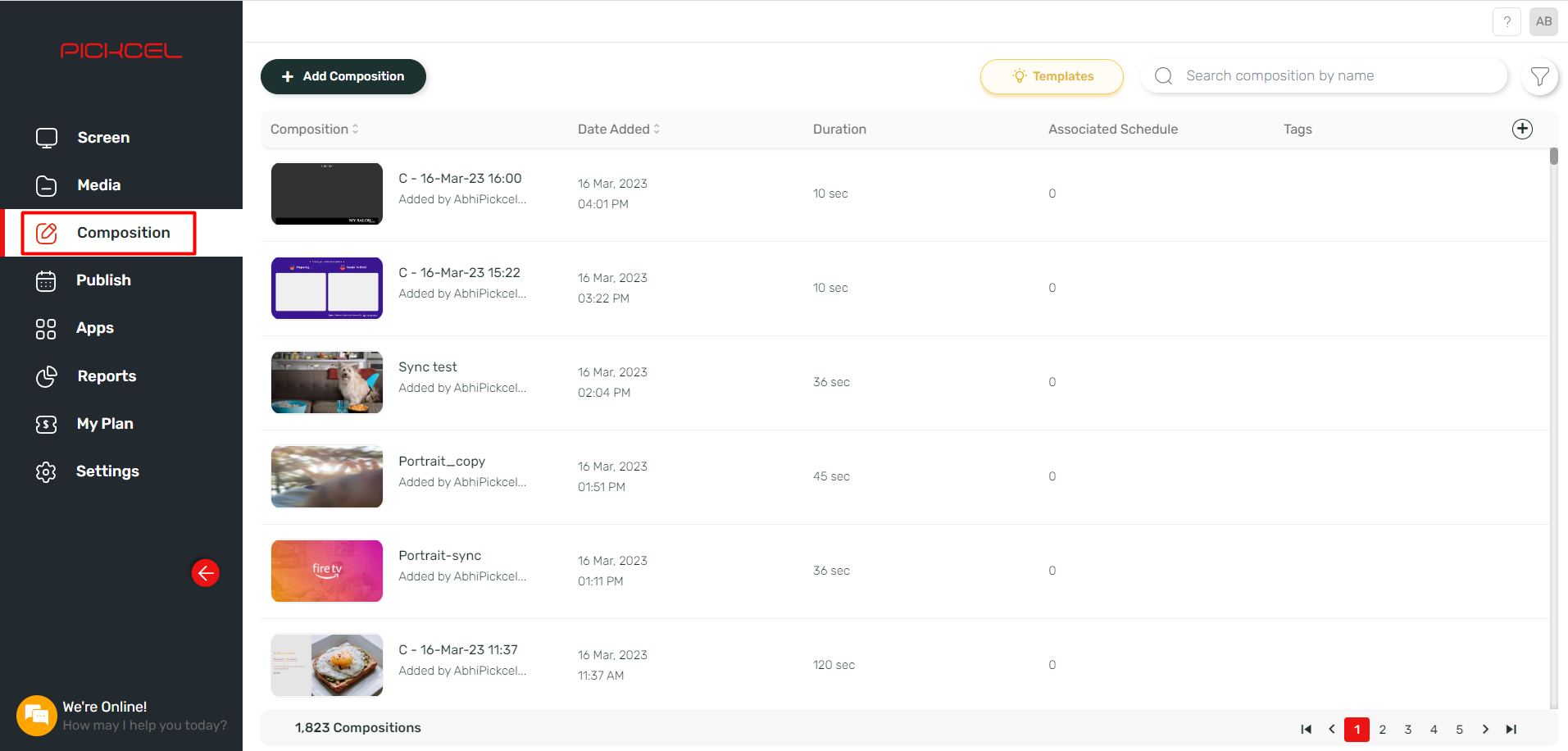 2. Click on Create new layout.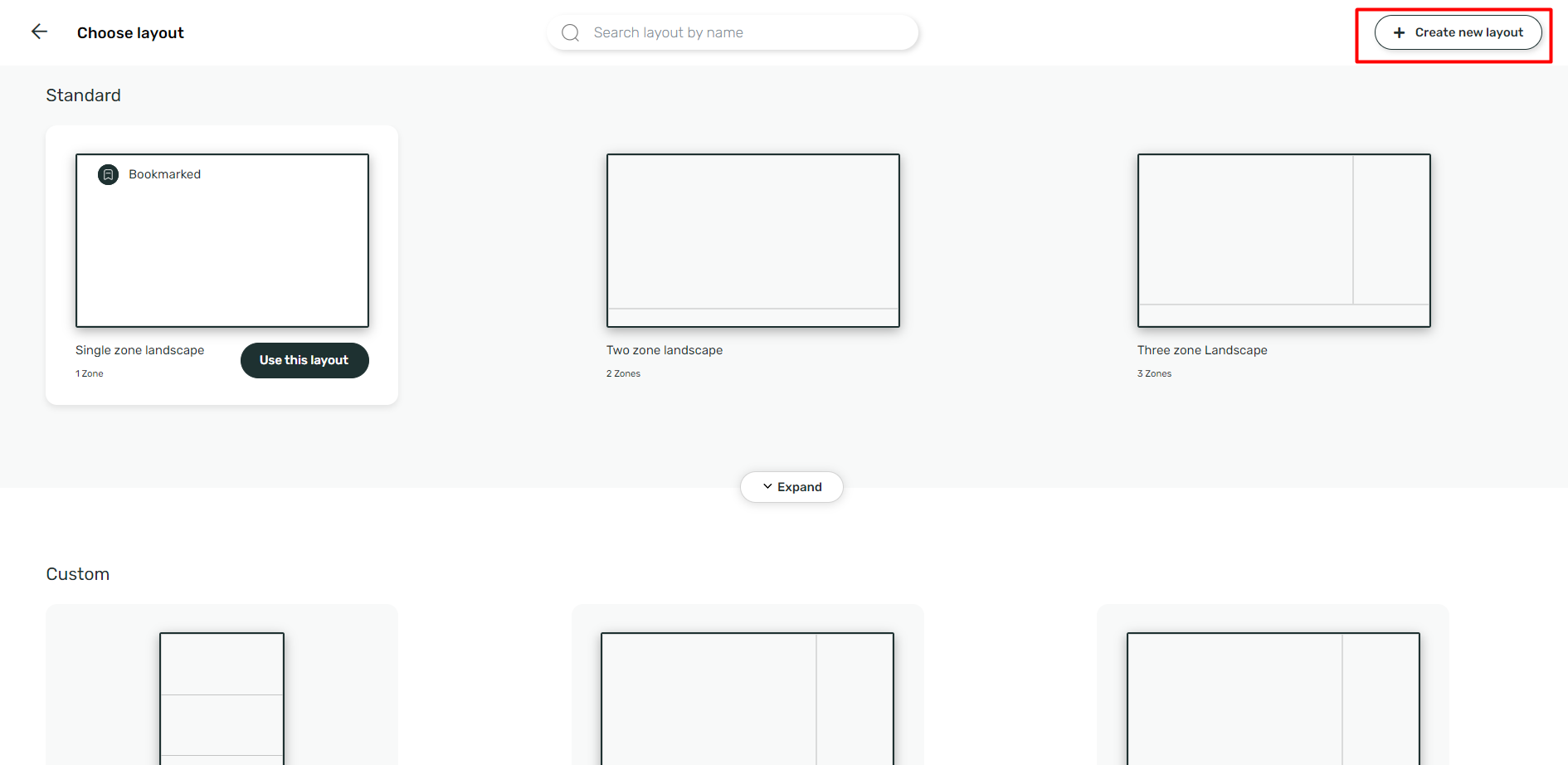 3. Add the number of zones you want to add here and click on the
+
symbol to add another slide to the same layout.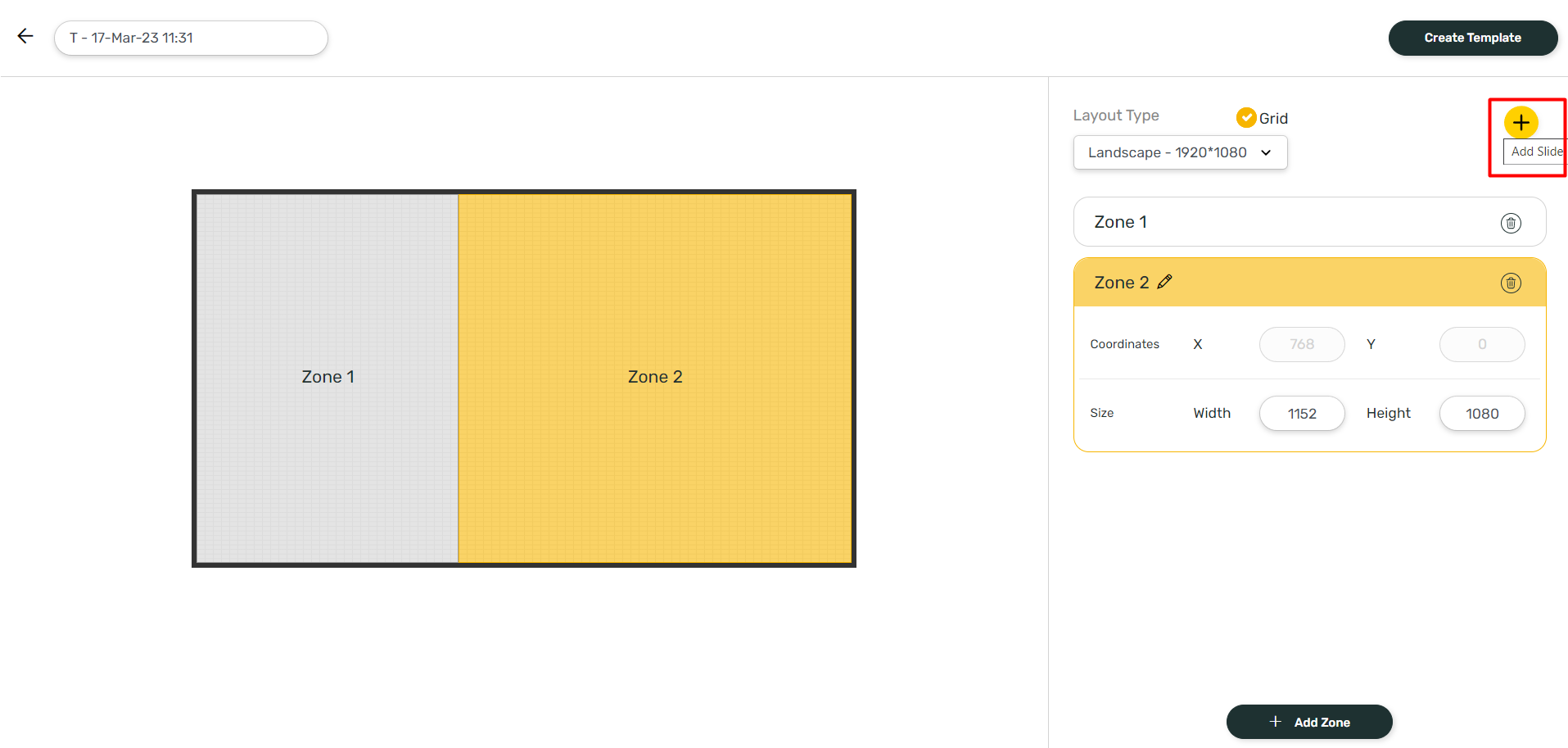 Note: You can add upto 8 zones in one slide.

4. You will get a confirmation pop up, click on Ok.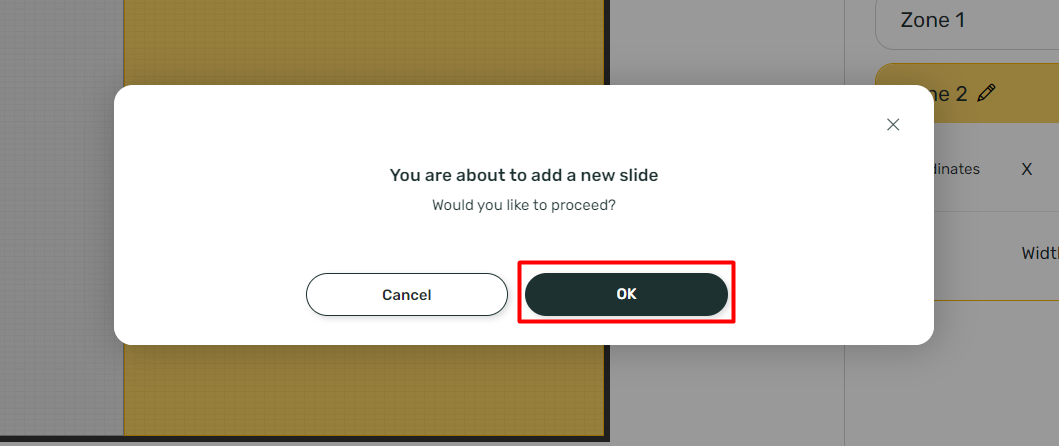 5. A new slide is added to the layout and you will see a blank slide. You can add the zones you want to add here.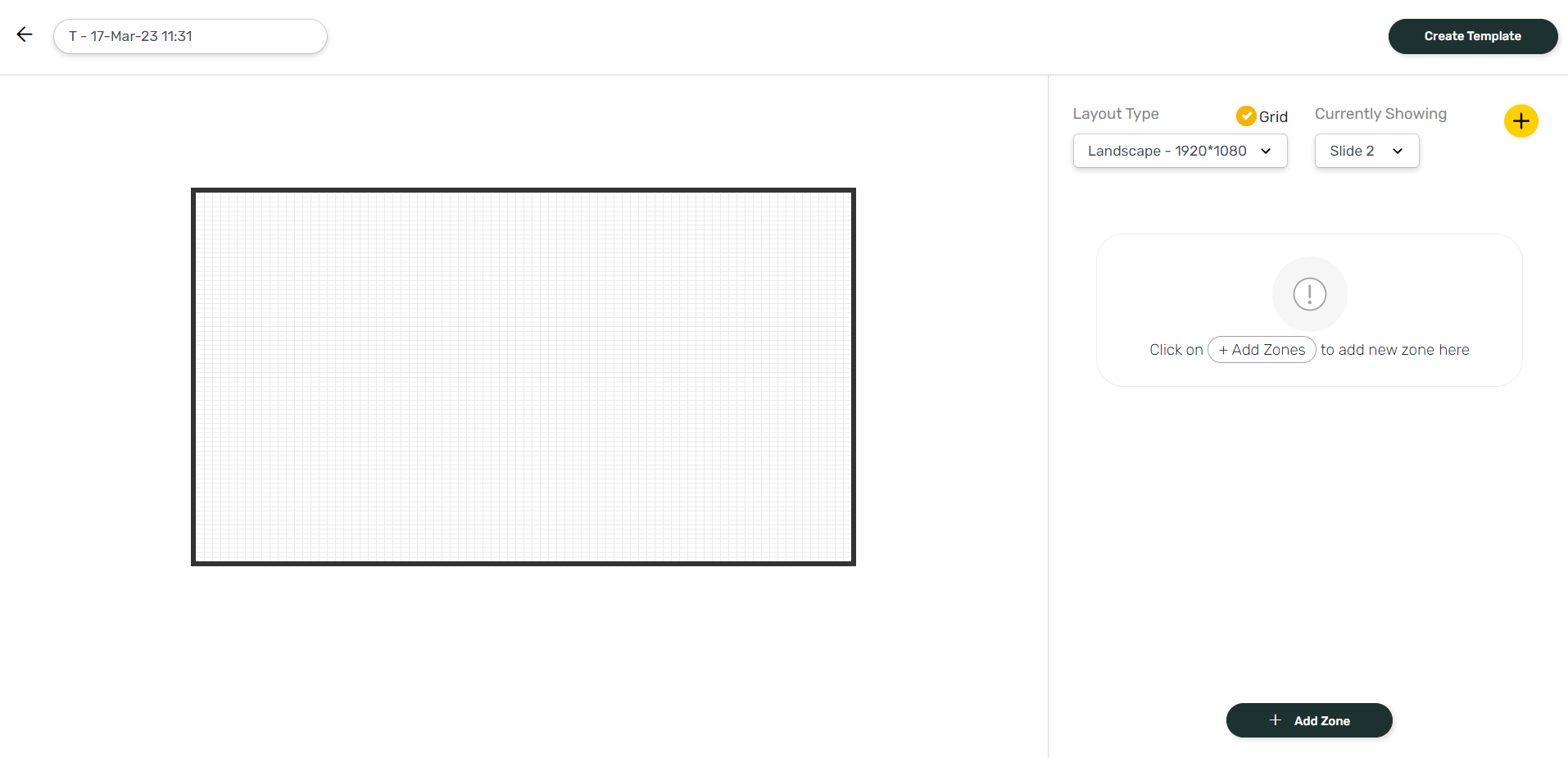 6. You can select the Slides to edit from the Currently showing menu Slide 1/Slide 2 etc.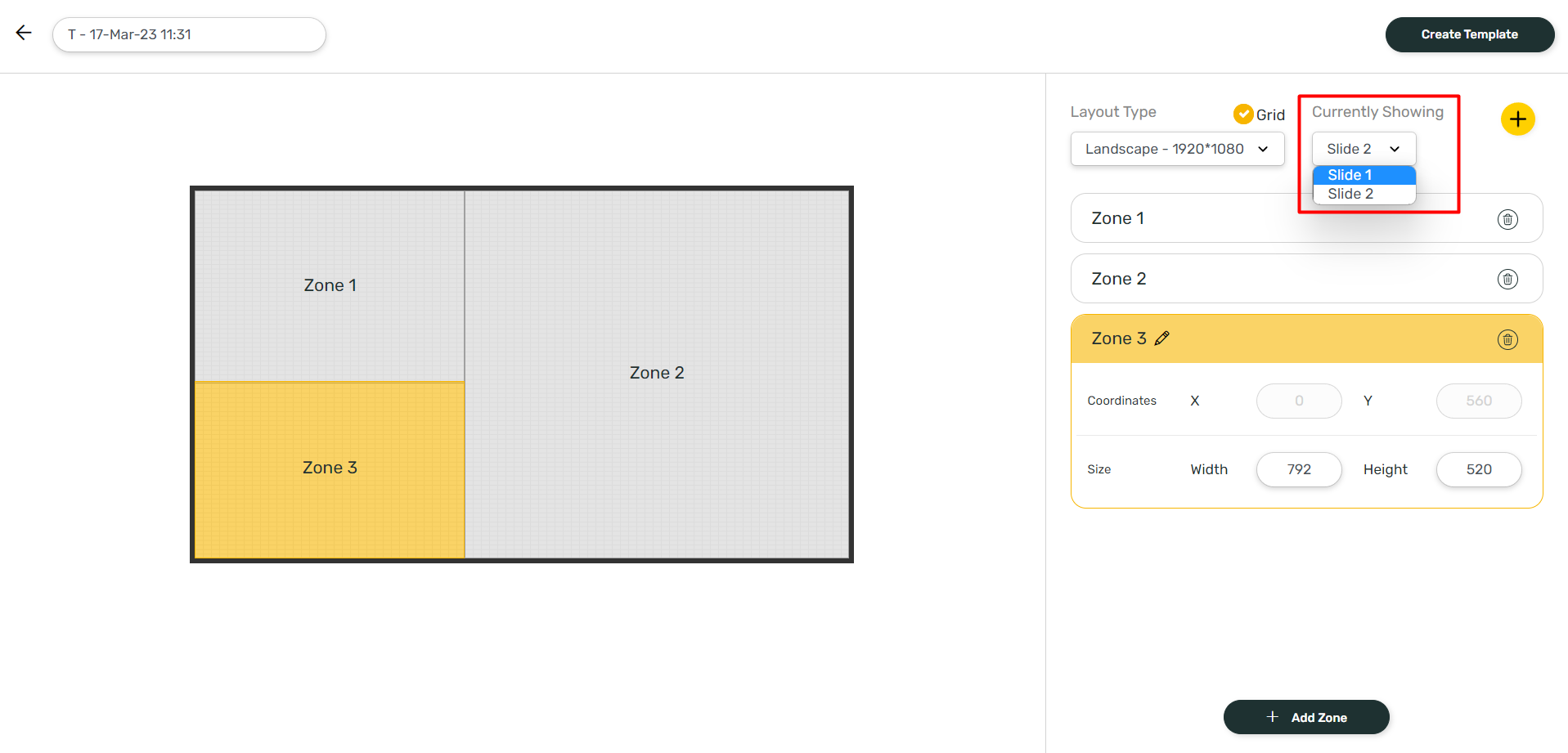 7. Click on Create Template when you are done and it will be saved in the Layout listing page under Custom layouts.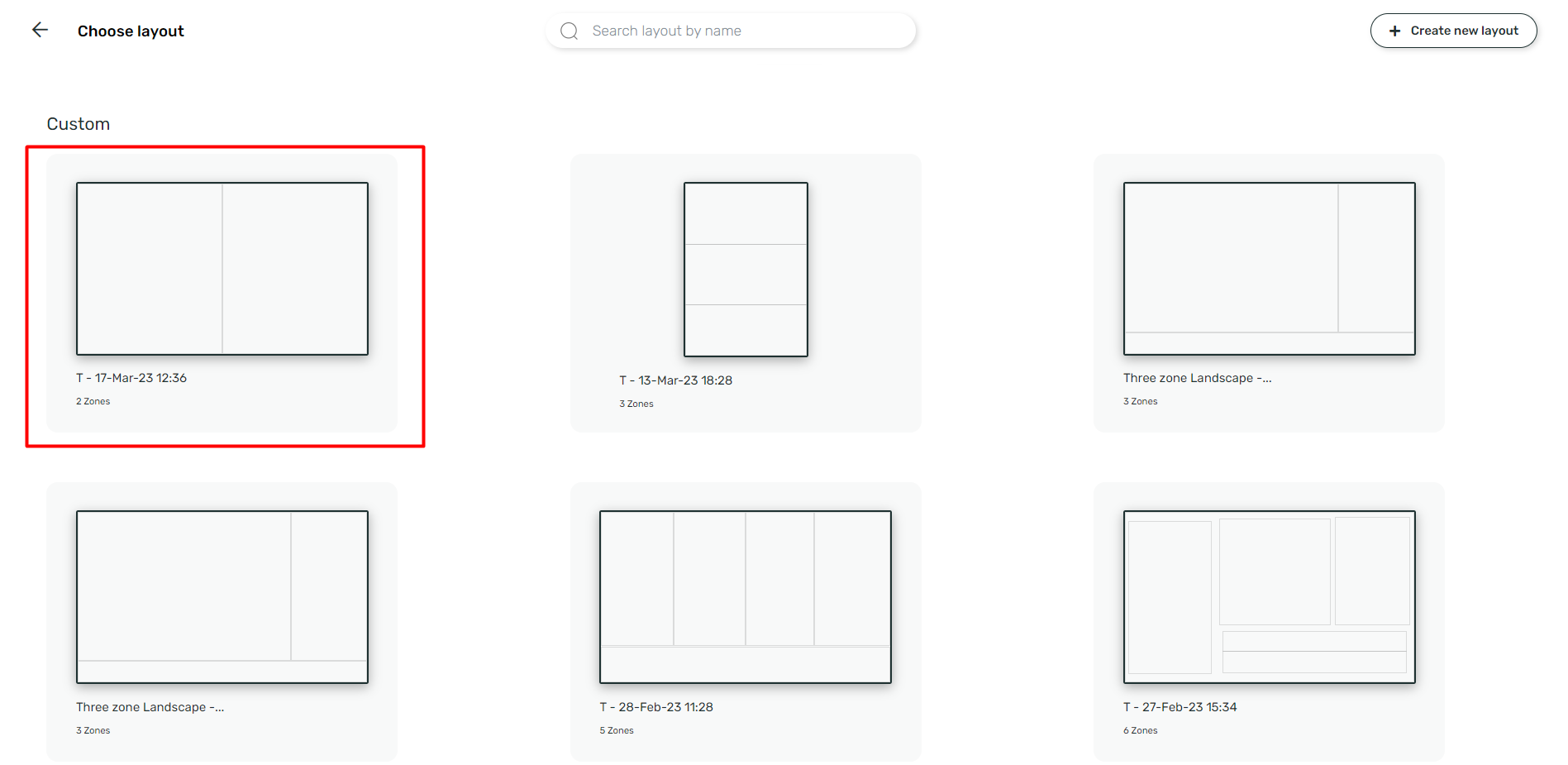 8. Now select the layout to add content to these. Click on
Use this layout
.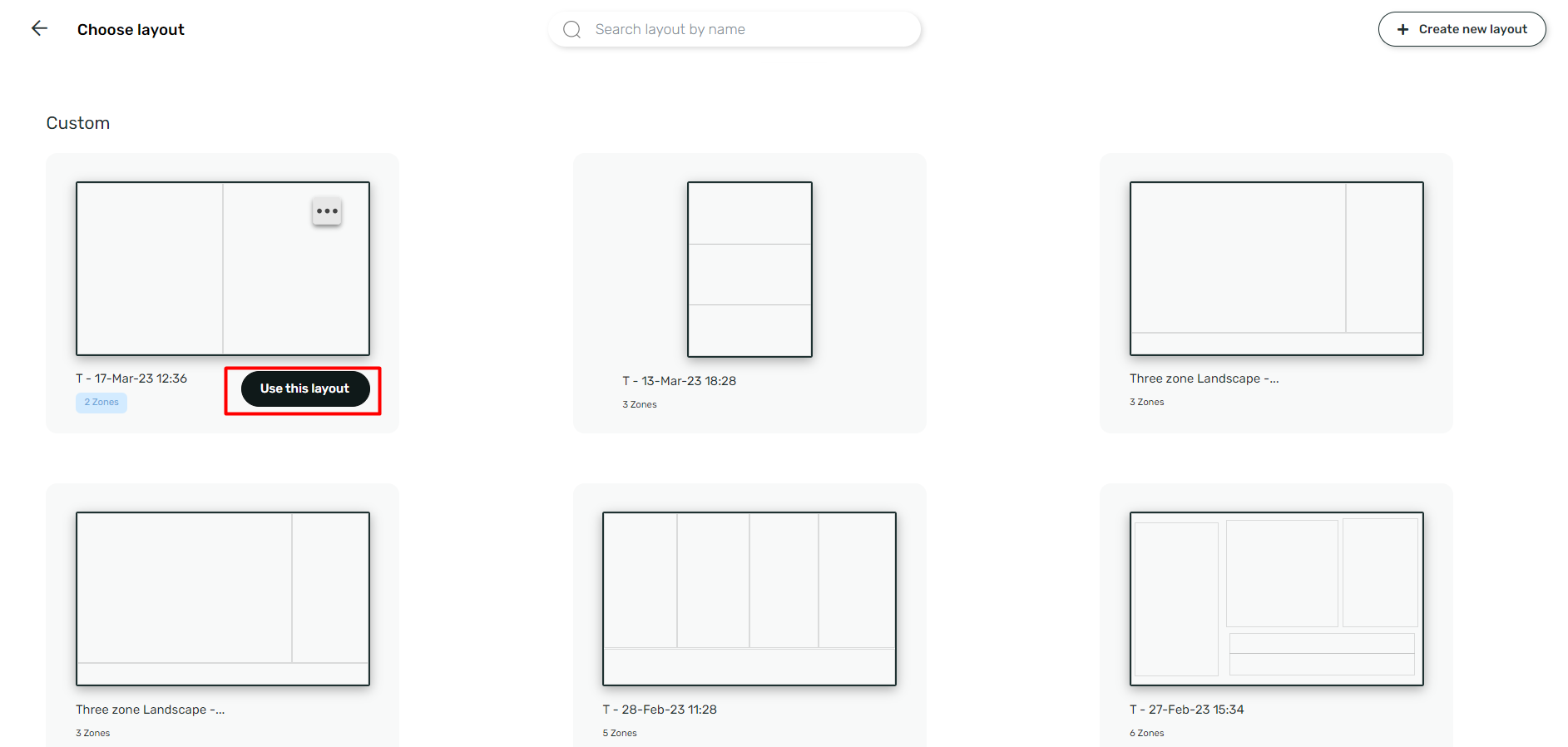 9. After adding content to all the Zones, you can select the second slide to add the Content in the next slides.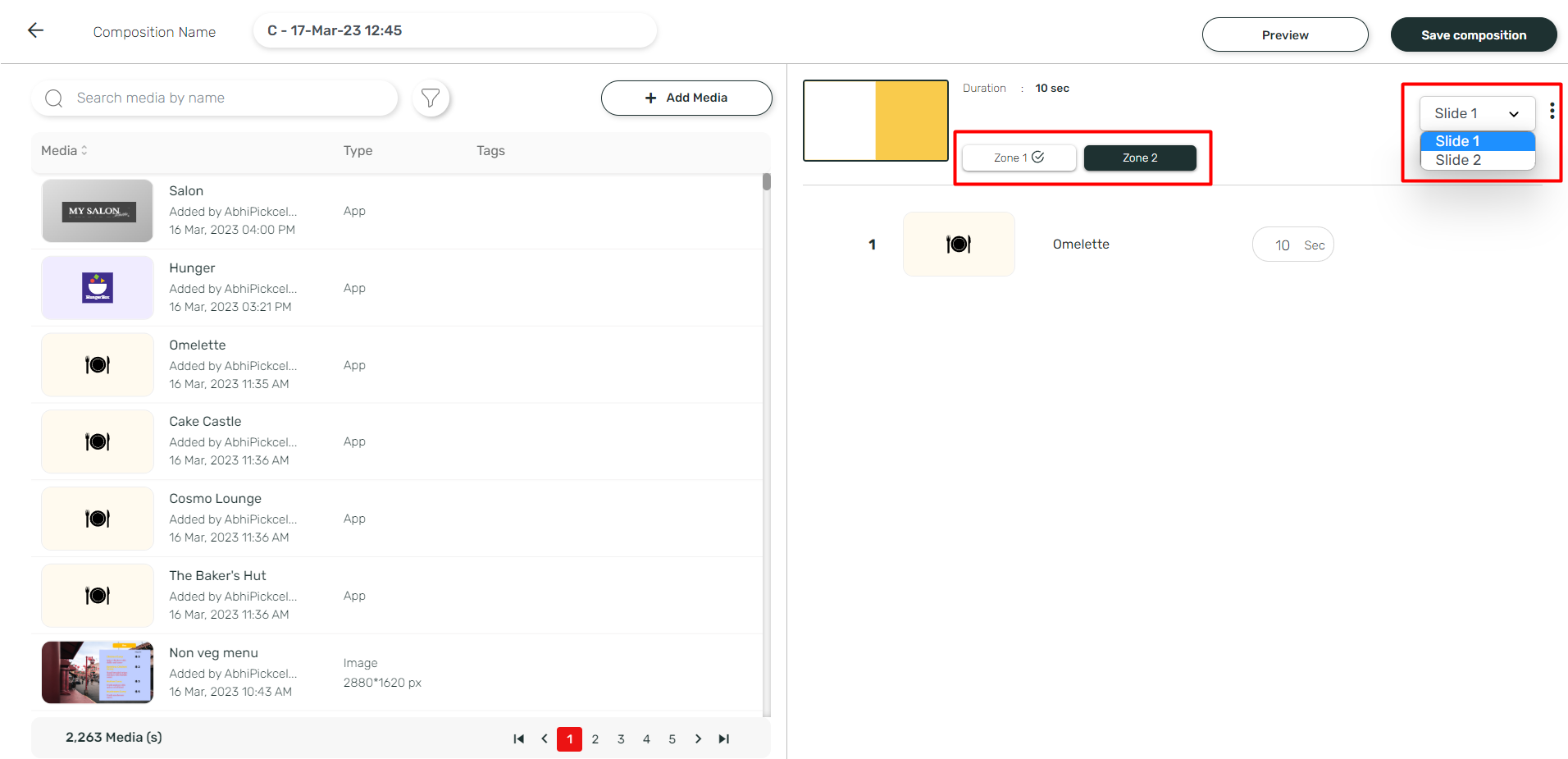 Note: Here you have to add content to all the slides and its zones.
10. After adding all the content in all slides, click on Save composition to save it..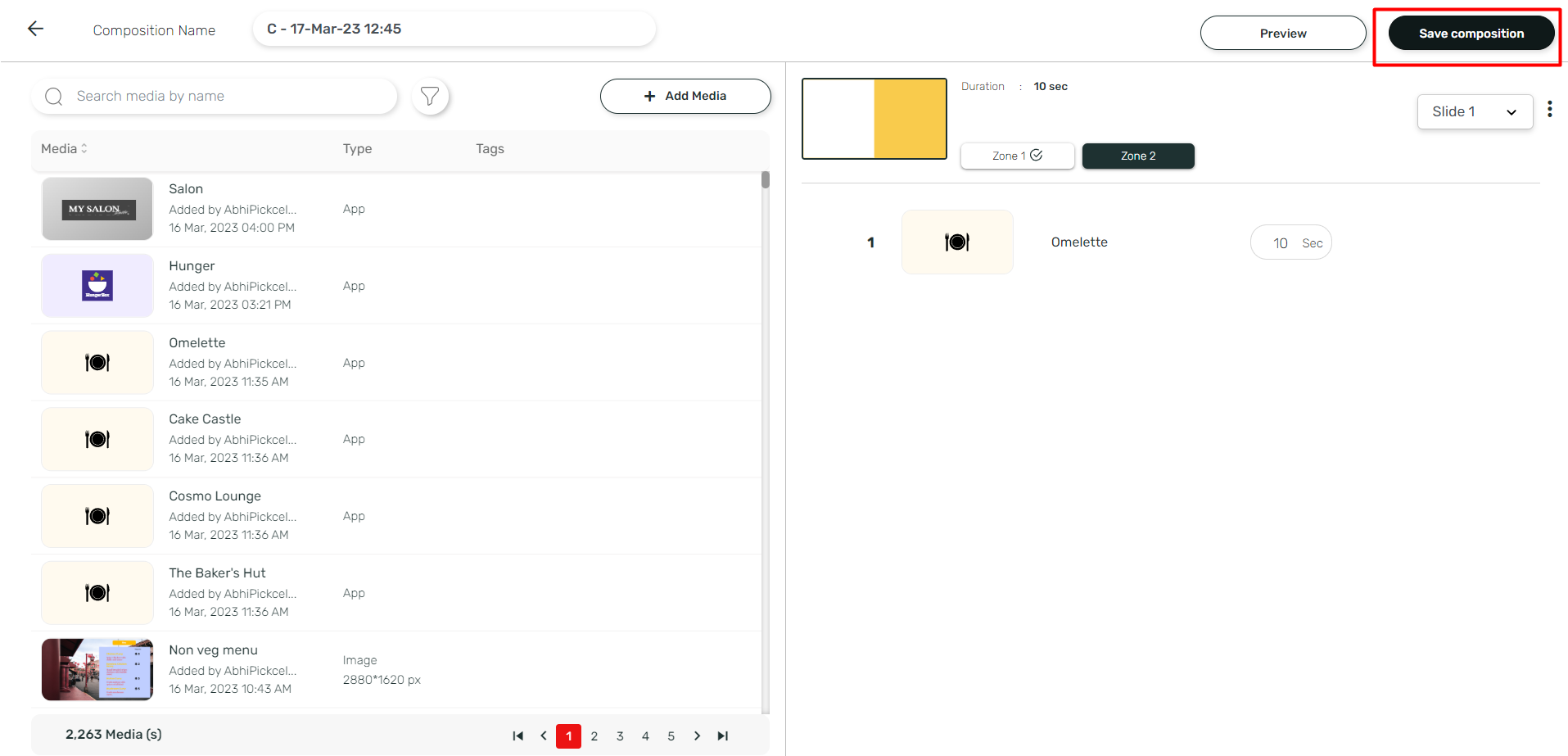 This composition will be saved and will be shown in the composition list.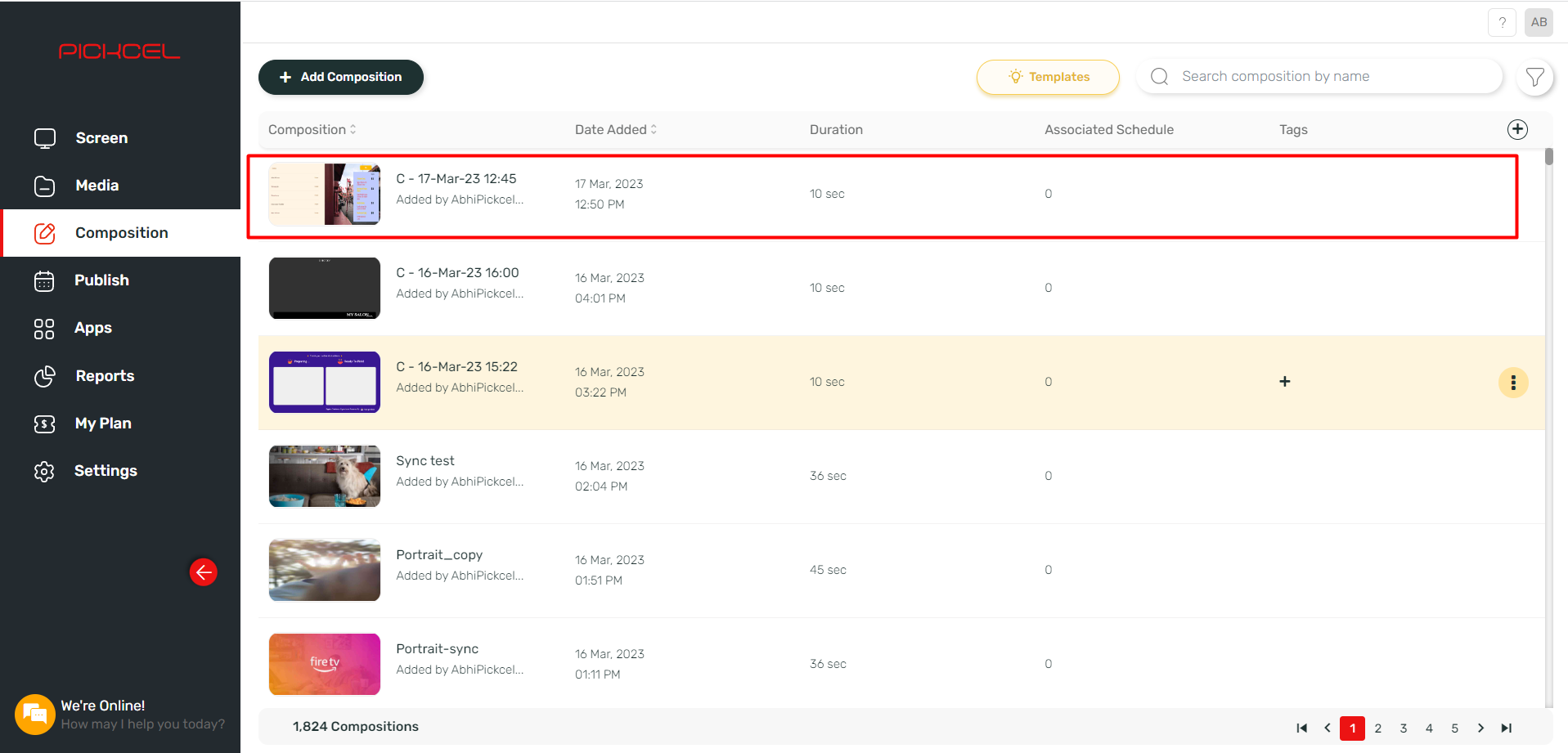 This feature can be used only for Business plan model.