What is the Compress option and different Compress options in Pickcel?
In Pickcel, by default any video you upload is compressed. To upload a video in different file sizes like 720P, 1080P etc., You can follow the steps:

In order to use this feature, you must have a Business account in Pickcel.
Click here
to know more about the pricing plans.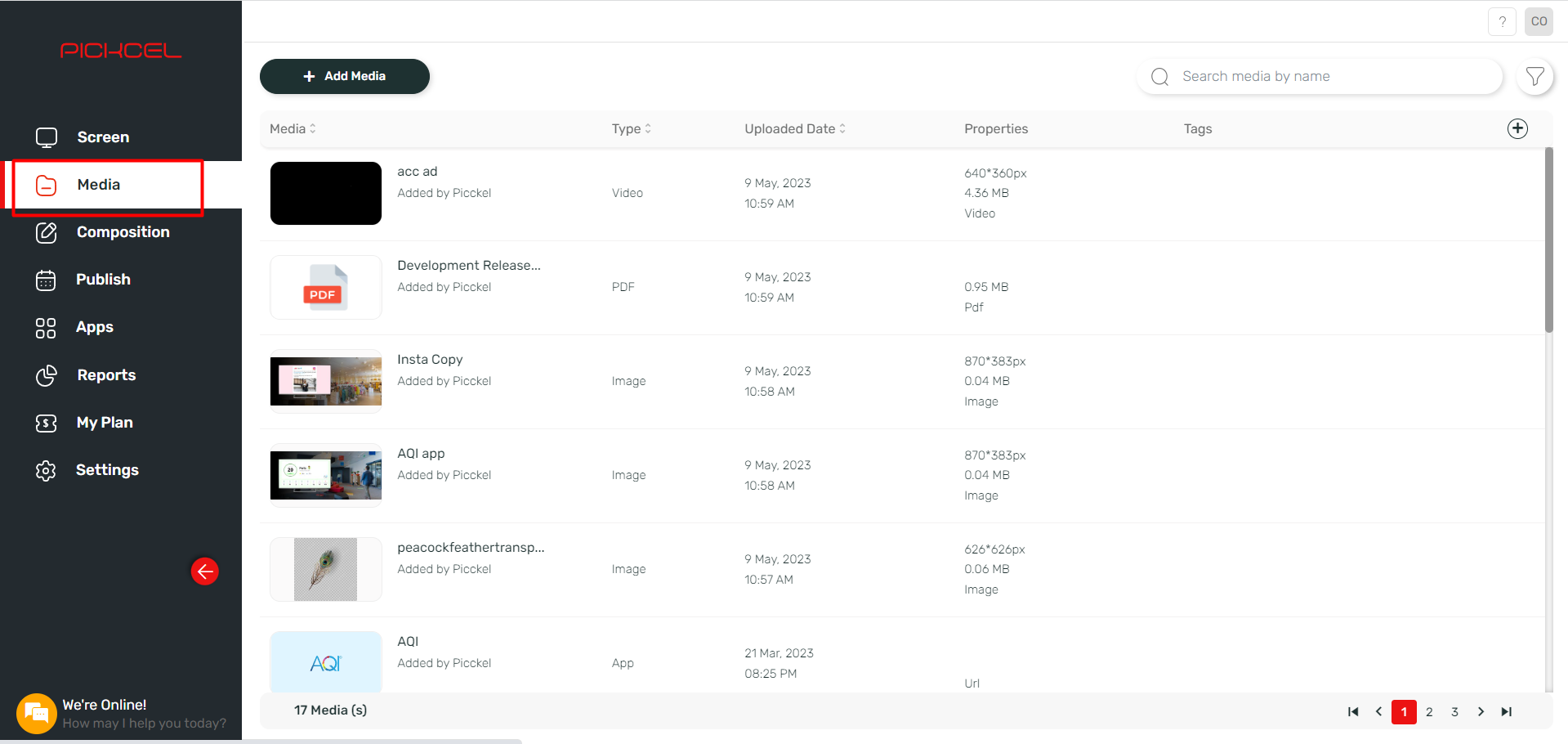 2. Click on Add Media.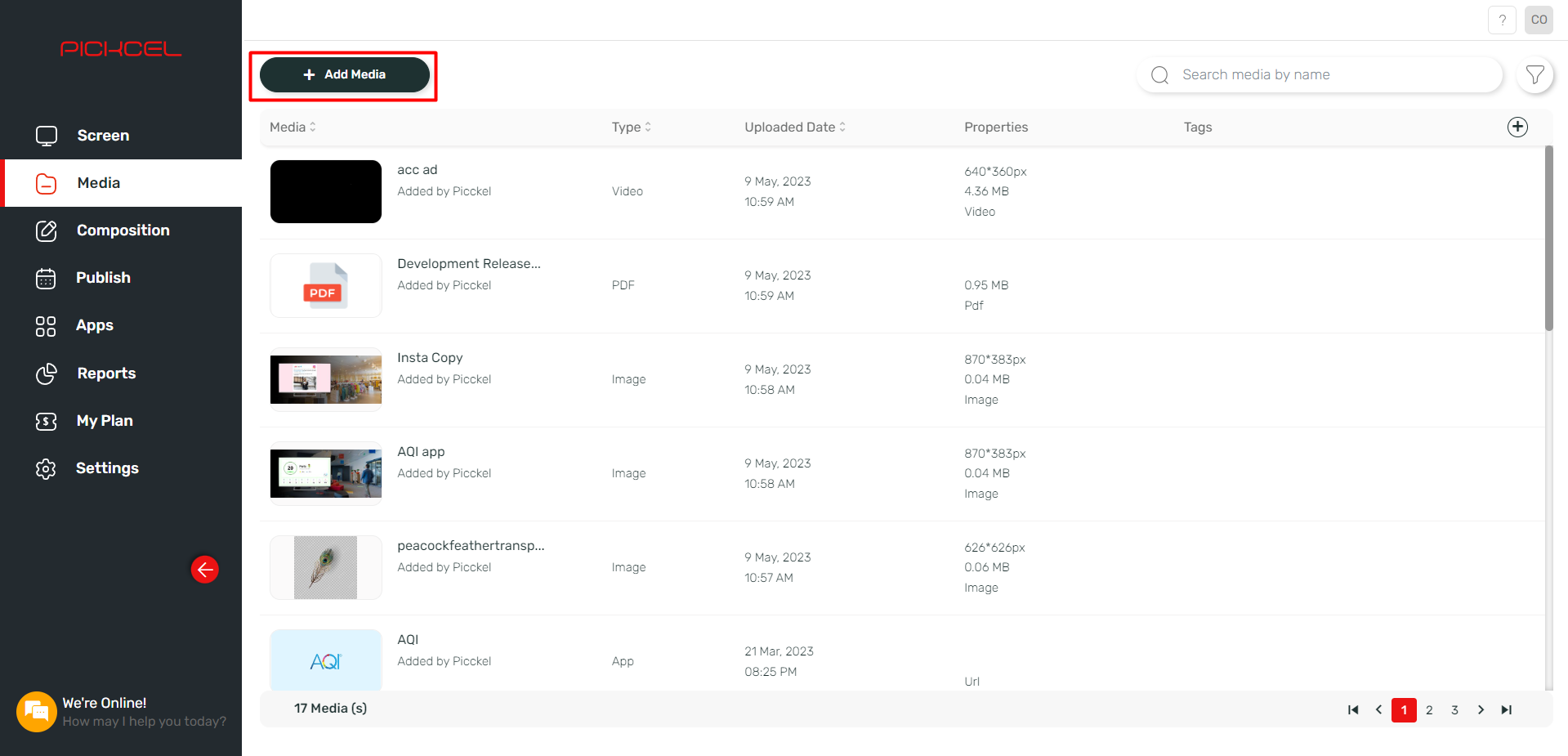 3. Click on Upload Media.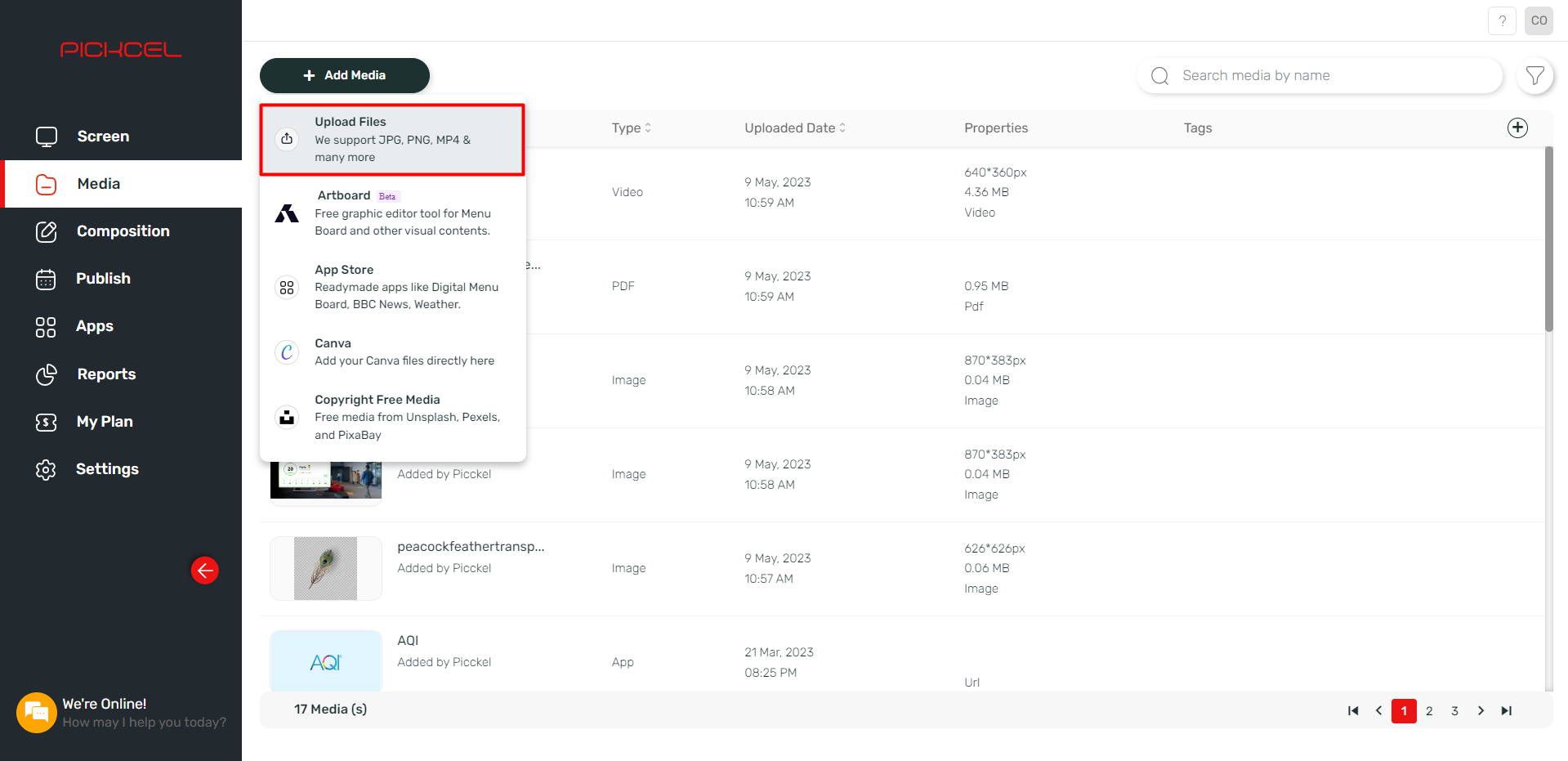 4. You can upload from your system by clicking on Upload from Computer or drag and drop the videos from your system here.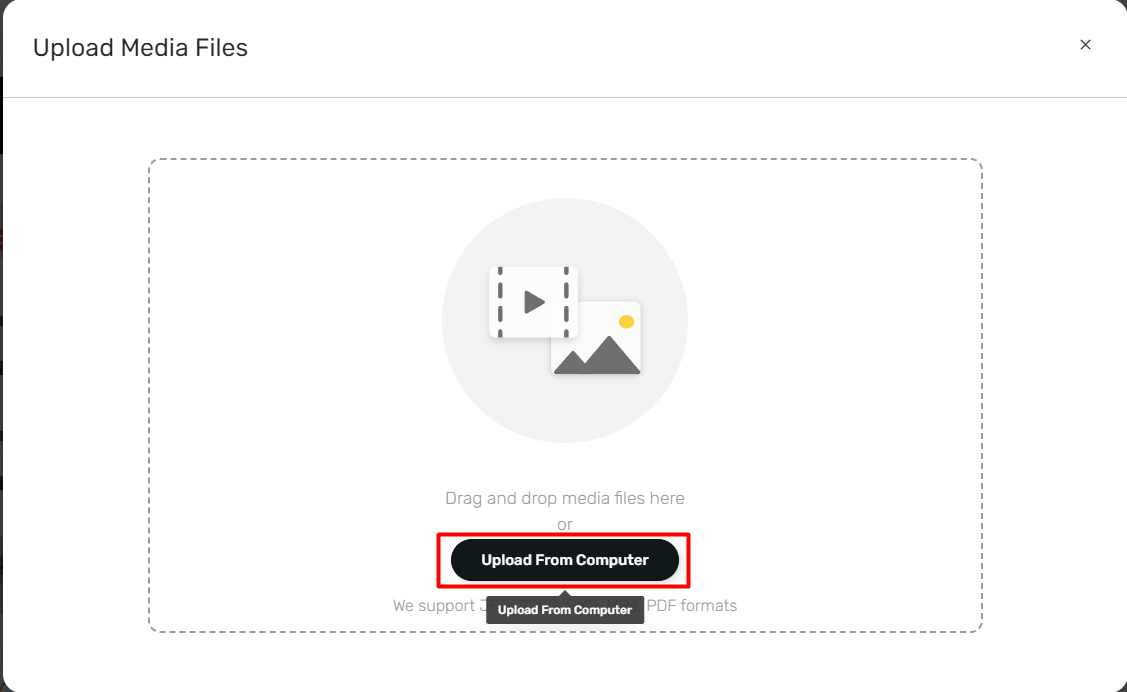 5. Add your videos and on the click on the list here. You will see the different files resolutions that you want to compress. (720P,1080P,2160P)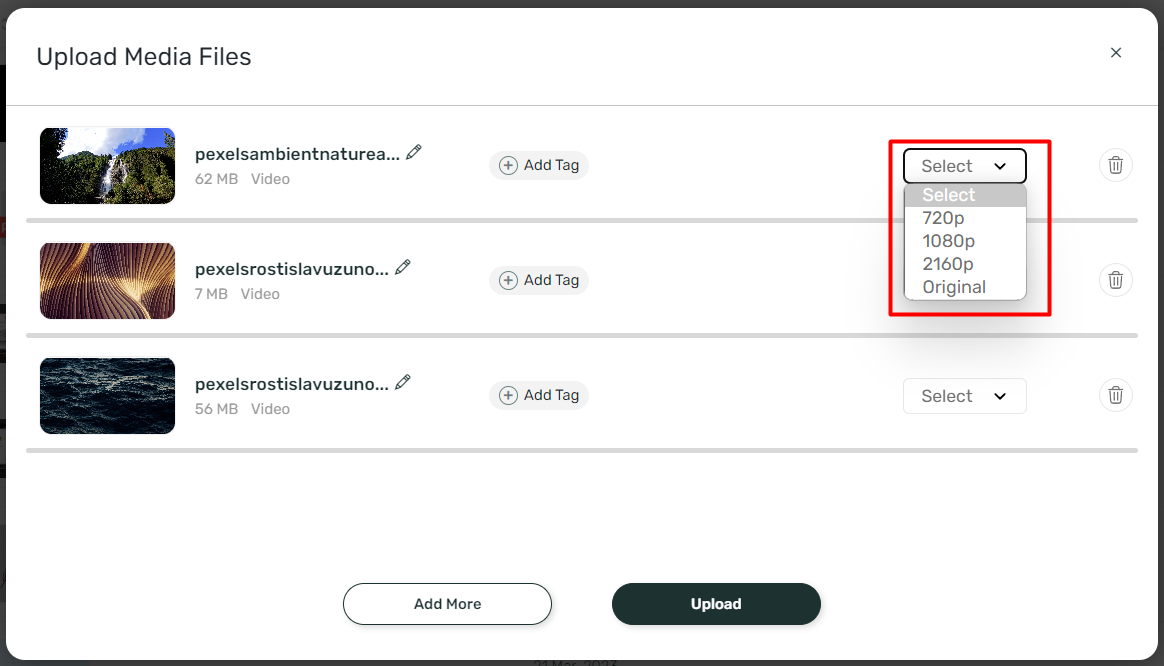 Since the application by default compresses the videos, you can choose to upload the original videos by selecting Original here.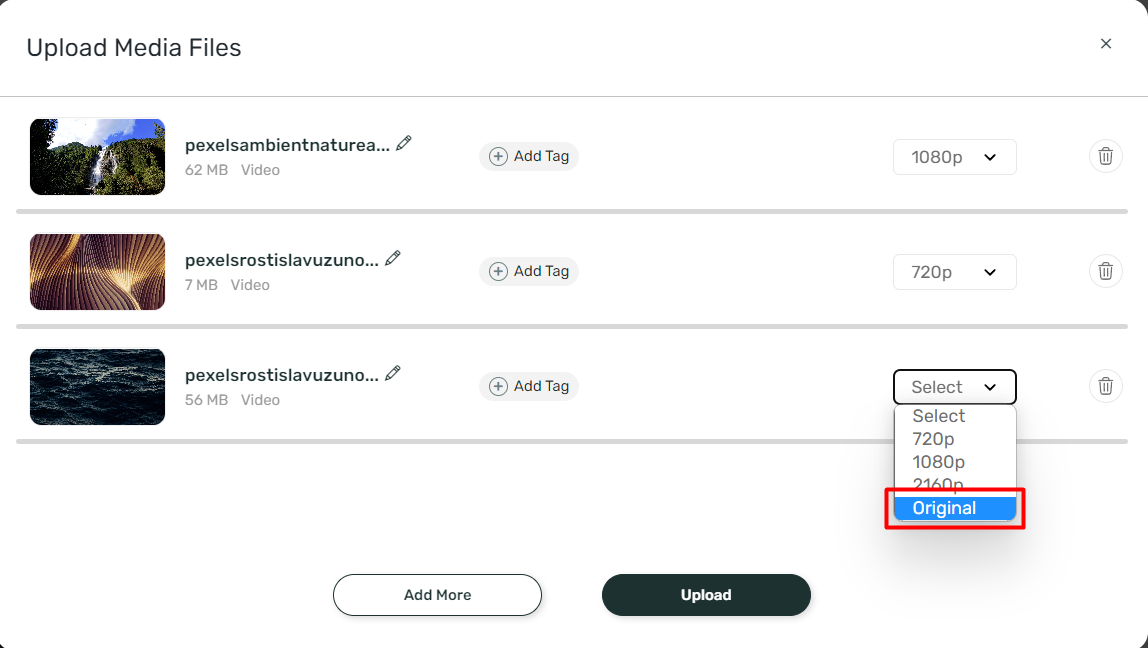 6. Select the required selection for each video and click on Upload.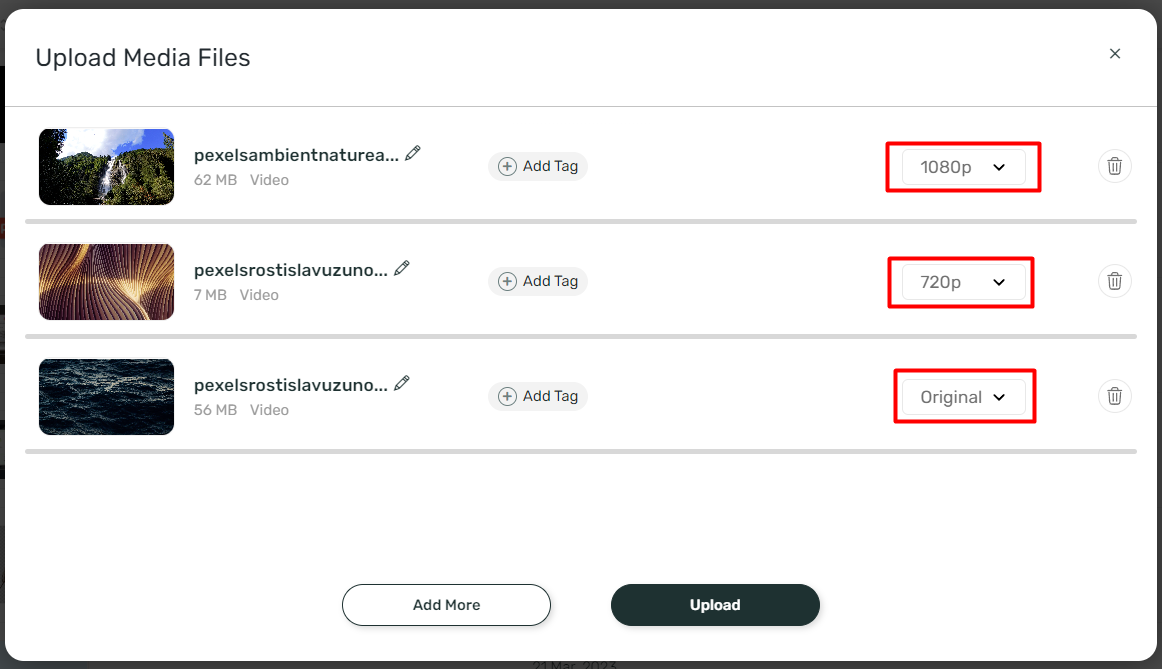 7. It will be uploaded and added to the media.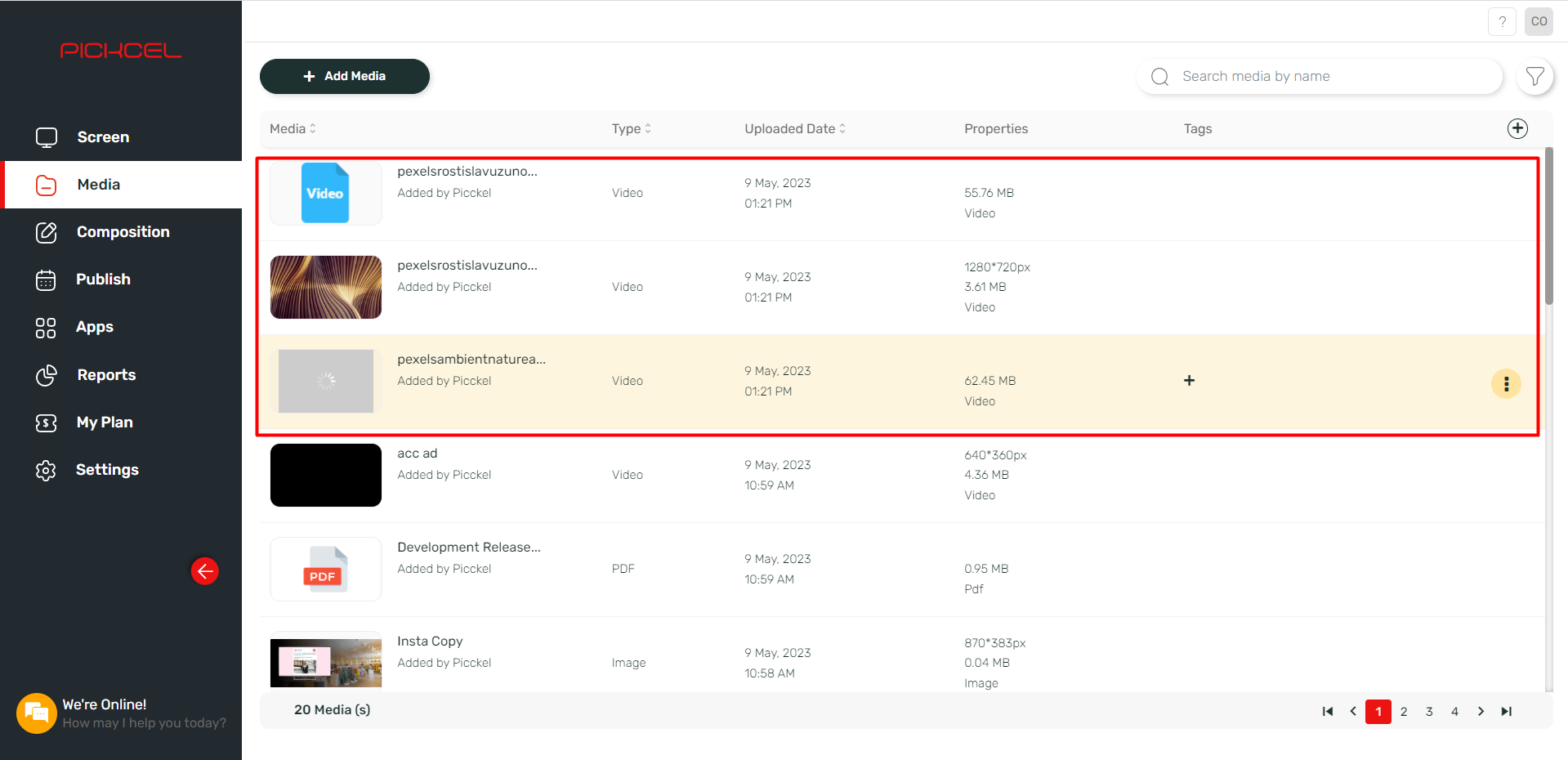 You can use your media accordingly.
Related Articles

How to view and edit the Schedule from Screen details?

To view and edit Schedule from screen details, 1.Log in to your Pickcel account and navigate to the screen module, which will open up. Then, choose the specific screen for which you wish to view the schedule. 2. In the "Current schedule" column, ...

Can I create multiple partition within the display to run different contents?

Yes, you have the flexibility to establish multiple partitions, which we refer to as "Zones" in Pickcel. Within each zone, you can display distinct images, videos, or apps to meet your specific requirements. For further information about utilizing ...

What customisation options are available in Pickcel, and are there any charges associated with these customisations?

Pickcel provides an extensive array of customizations for their digital signage solutions to cater to individual client needs. The customization charges are determined based on the complexity of the modifications required. For specific details ...

What are the available payment options?

Available payments options are : Credit Card Debit card Paypal available for manual accounts. Indian customers experiencing payment issues may be affected by the RBI mandate. For any further inquiries, please reach out to our Support team.

How to add the App for Slack from the Pickcel App Store?

Pickcel's Slack allows you to show content from your Slack account and a channel where you are a member. 1. Login to your Pickcel account. Click on the Apps module. 2. Search for the app Slack using the Search box and you will find the app "App for ...