How to cancel my Pickcel subscription?
To cancel your Pickcel subscription, follow these steps: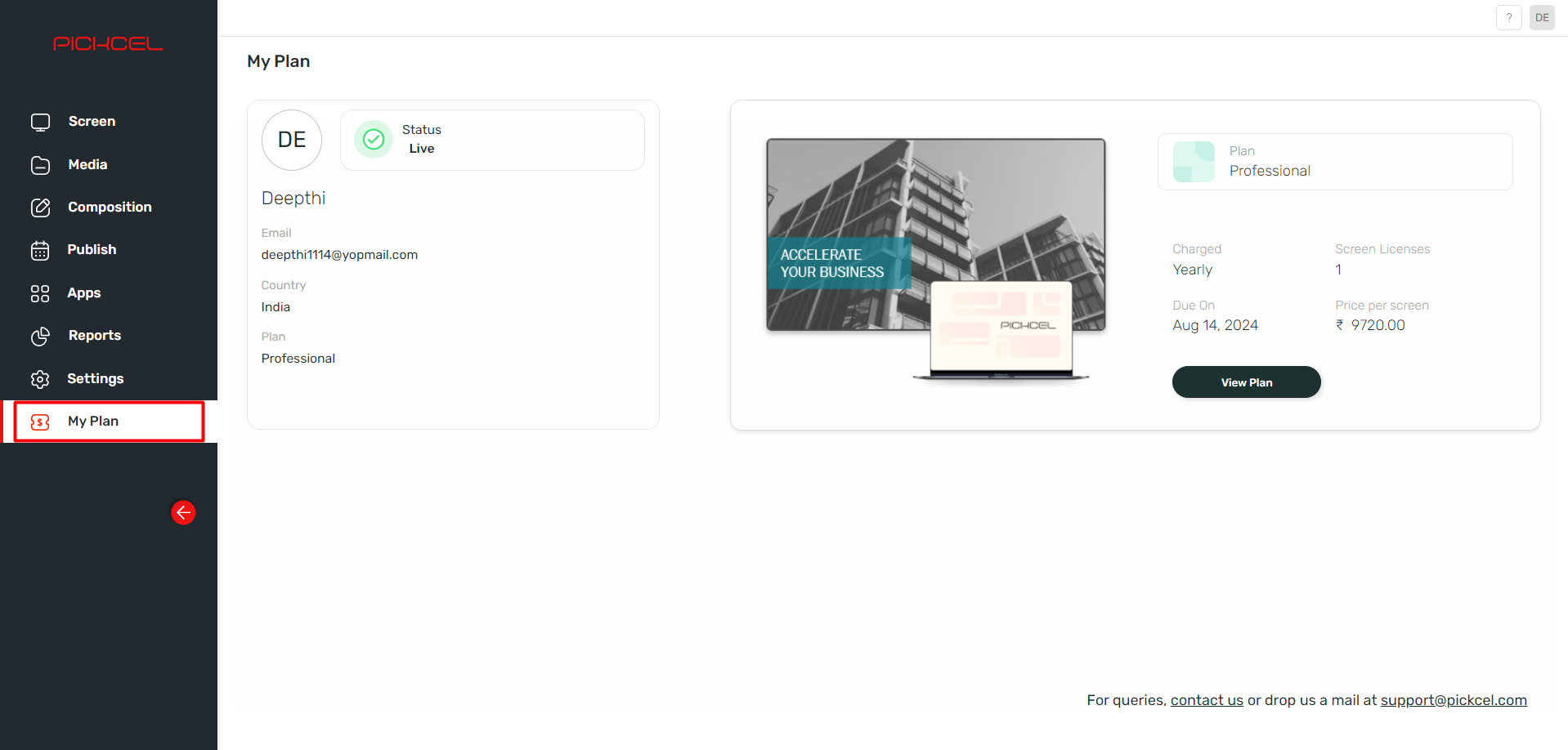 2. Click on View plan.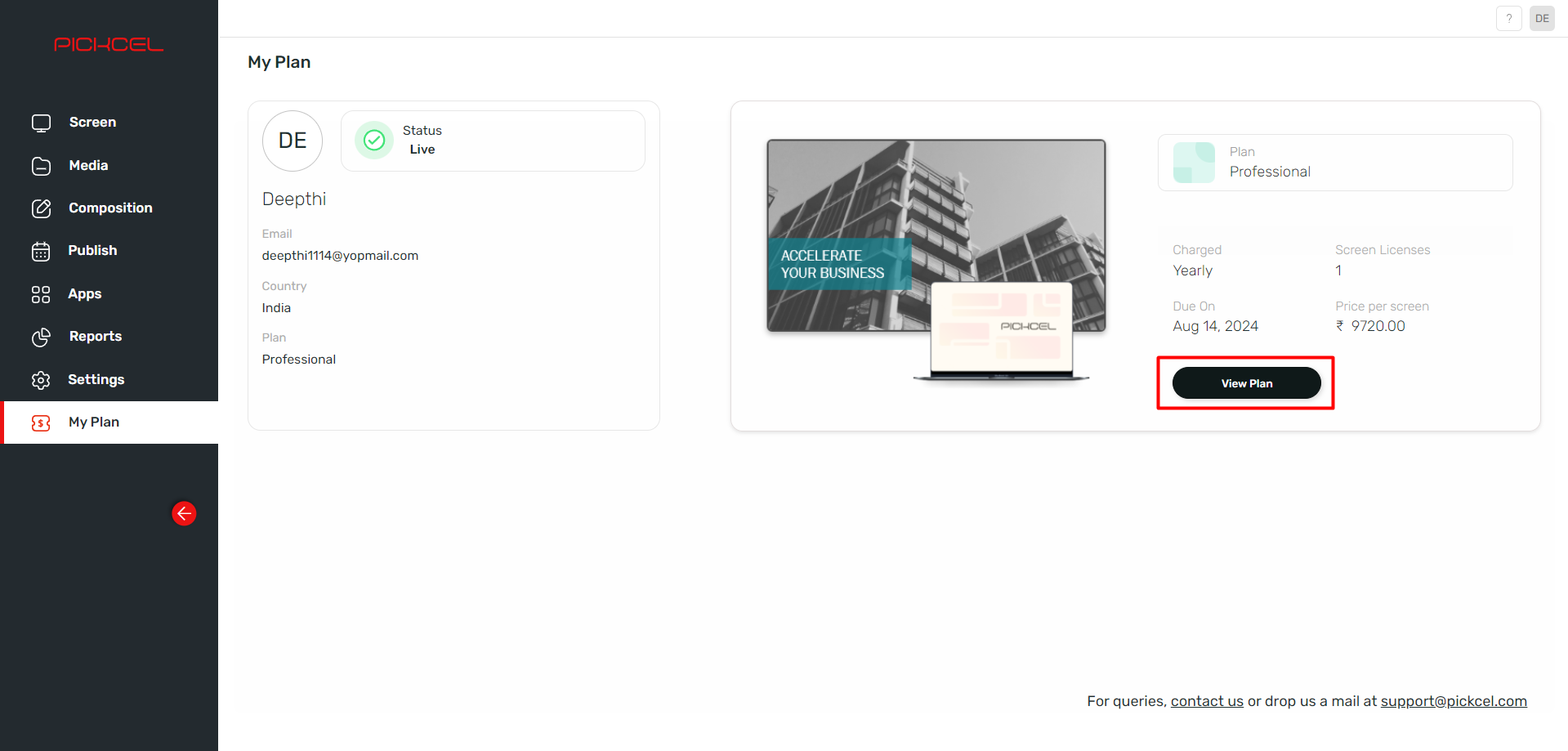 3. In this plan page, you can view the plan details and update/cancel. Click on Cancel plan to cancel your subscription.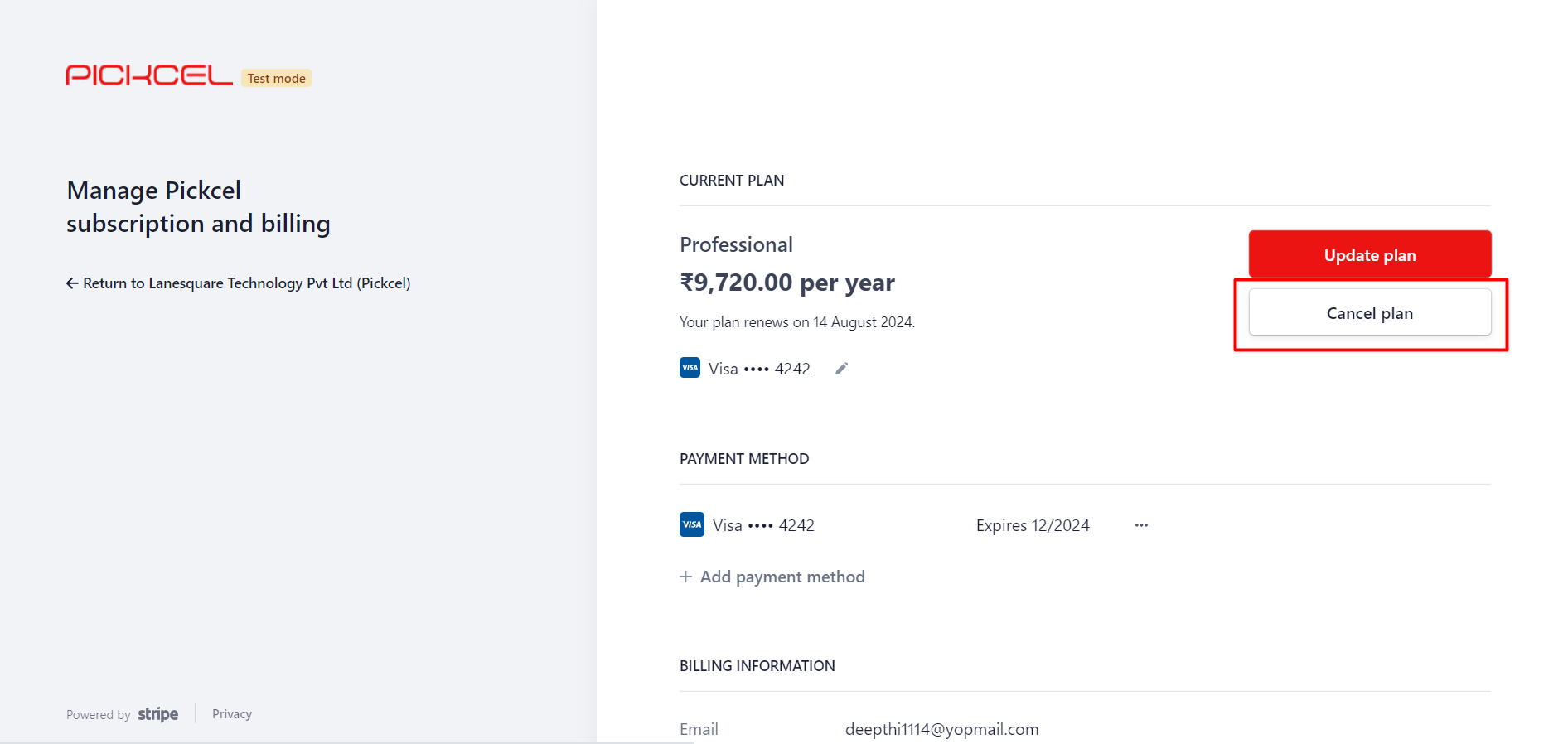 4. Click on the Cancel plan button to confirm your cancelation.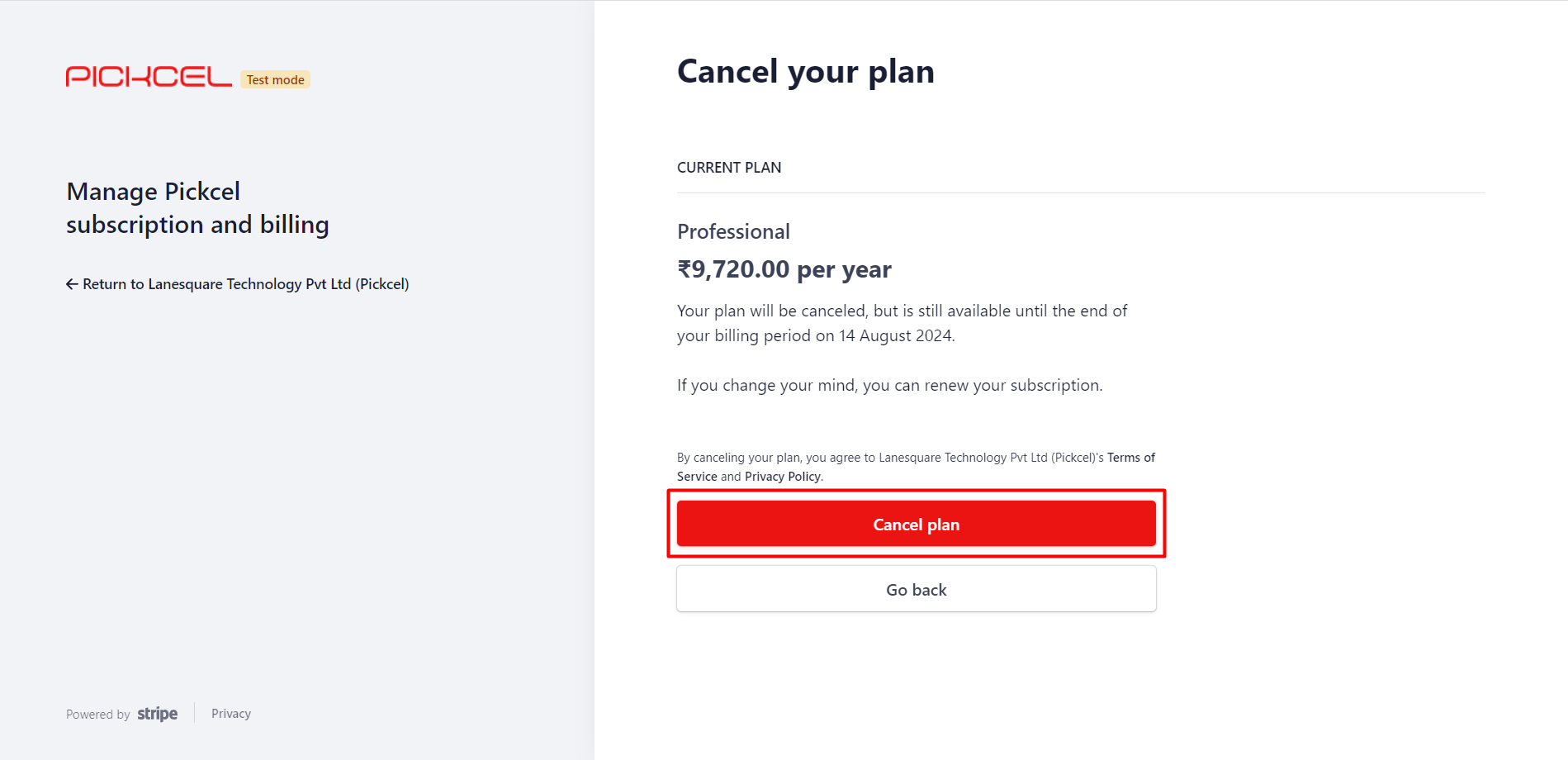 Related Articles

What happens if I cancel my Pickcel subscription?

Cancellation Terms and Conditions for Pickcel Subscription Please read these cancellation terms and conditions ("Terms") carefully before cancelling your subscription with Pickcel. These Terms outline the cancellation process and any applicable ...

Can I cancel my account anytime?

With Pickcel trial service you have no obligations and no hidden commitments. You can cancel your account anytime. However, for the paid versions it depends on the contracts and commitments. For more information, contact our support team.

How to add the App for Slack from the Pickcel App Store?

Pickcel's Slack allows you to show content from your Slack account and a channel where you are a member. 1. Login to your Pickcel account. Click on the Apps module. 2. Search for the app Slack using the Search box and you will find the app "App for ...

How to view and edit the Schedule from Screen details?

To view and edit Schedule from screen details, 1.Log in to your Pickcel account and navigate to the screen module, which will open up. Then, choose the specific screen for which you wish to view the schedule. 2. In the "Current schedule" column, ...

How do I delete my Pickcel account?

Unfortunately, the option to delete your Pickcel account is not available within the user dashboard. To proceed with permanent account deletion, kindly reach out to our dedicated support team, who will assist you through the process. Users have the ...