Why is my scheduled content not reflecting on the screen?
Please check the following:

1. Go to '
Screens
'. Module, Click on the Screen name to see the screen details. Check if your scheduled content is shown under '
Currently Playing
'. If not, then check the next step.
2. Go to the 'Publish' module. Check if the current date and time fall between the set 'Start Date' and 'End Date'. If not, change the dates as per your requirement. But, if the date & time are correct, yet, you are unable to see the scheduled content, check the next point.

​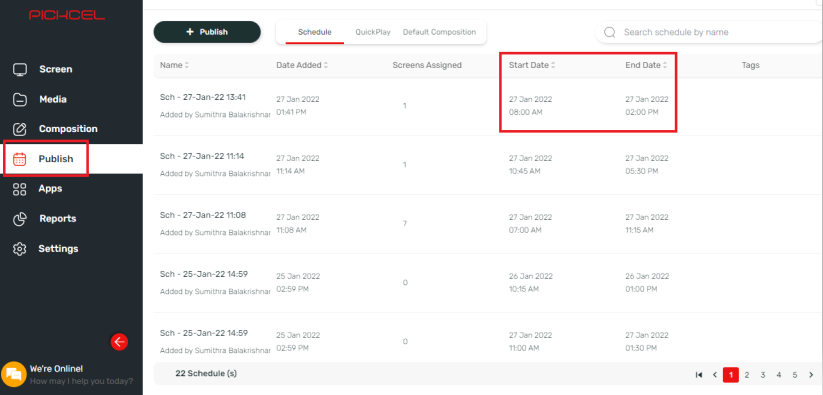 3. Check if the Time Zone, Date, and Time of your player have been set incorrectly. If so, reset it. If you are still facing the issue please contact our support team.