How can I group the screens based on store ?
For grouping devices/screens based on the store or any other way, you can use the Group option.

First you need to create groups from Settings.

Once you have the group created, please follow below steps to map screen to the group :

1. Navigate to Screen module :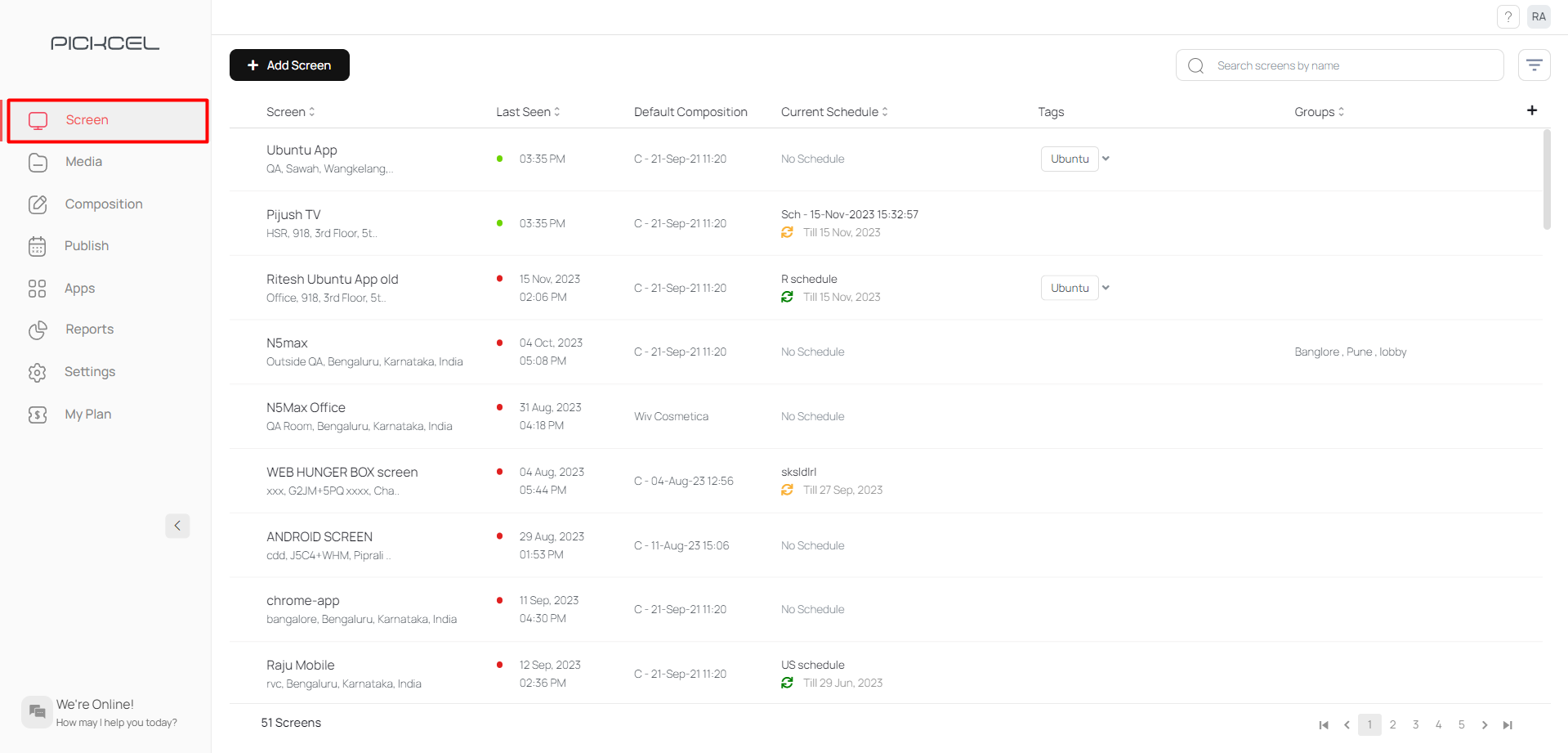 2. Open the screen for which group needs to be added, by clicking on screen name and scroll down to the Groups section towards the bottom :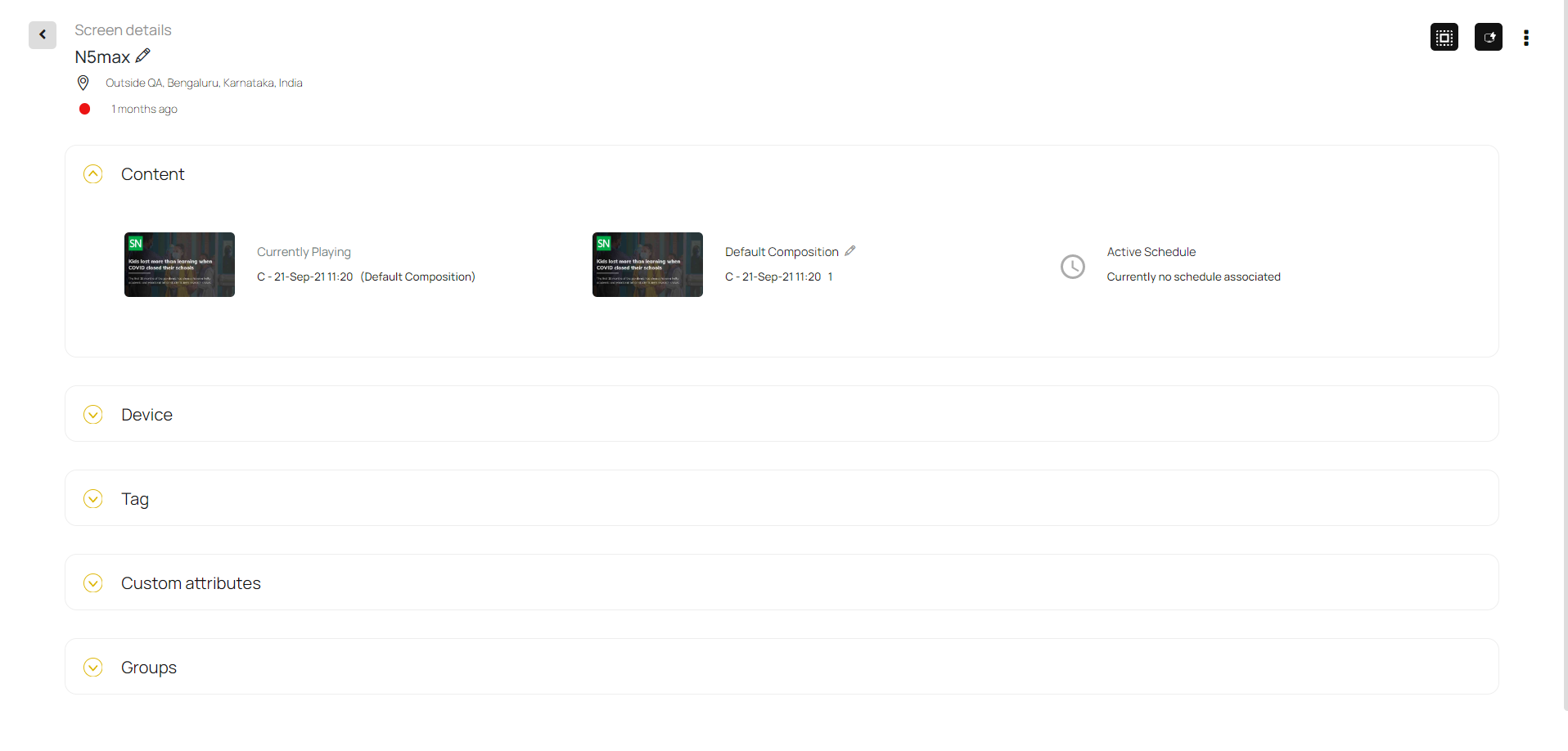 3. Click on Add Group :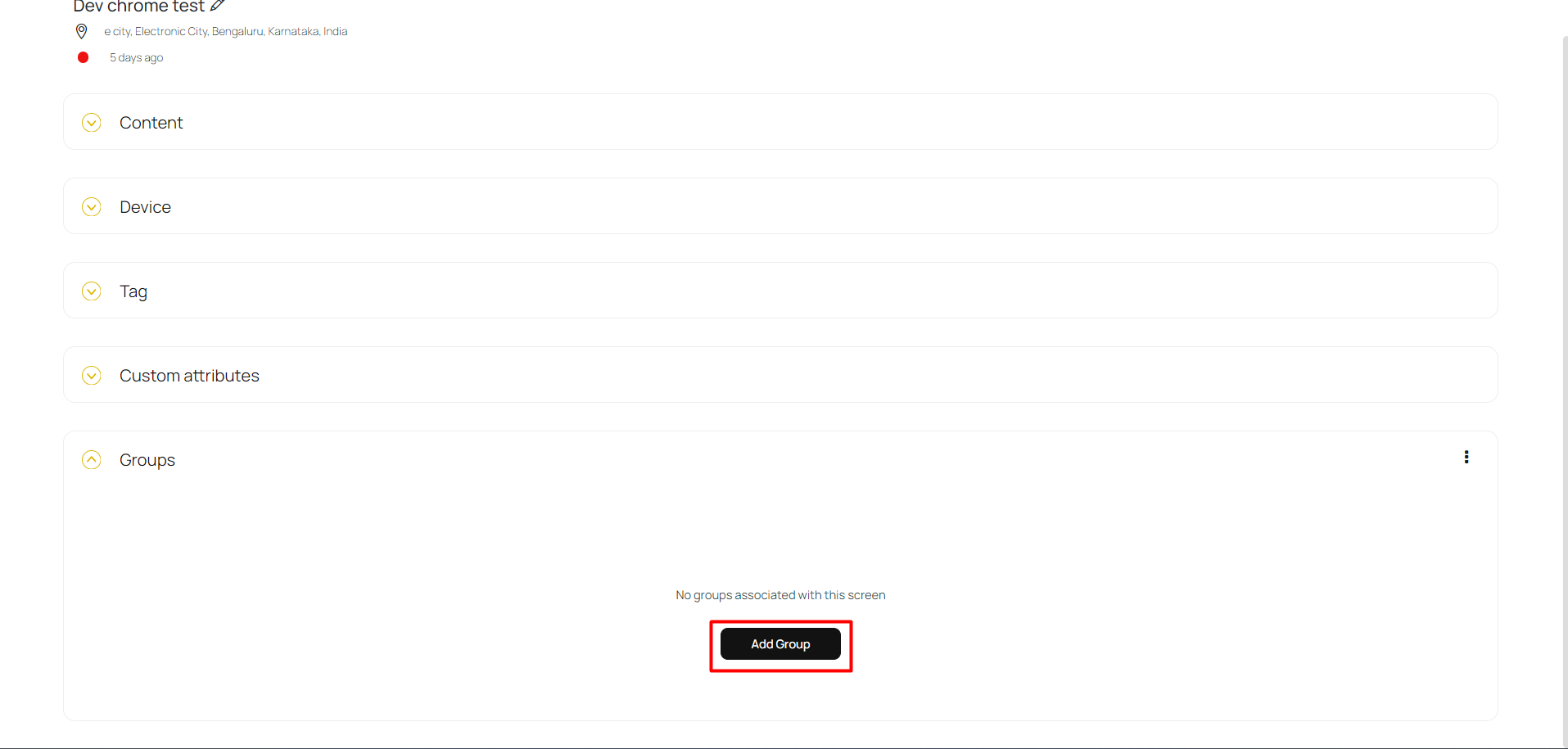 4. Search and select the group/store you want to use and click on
Assign
: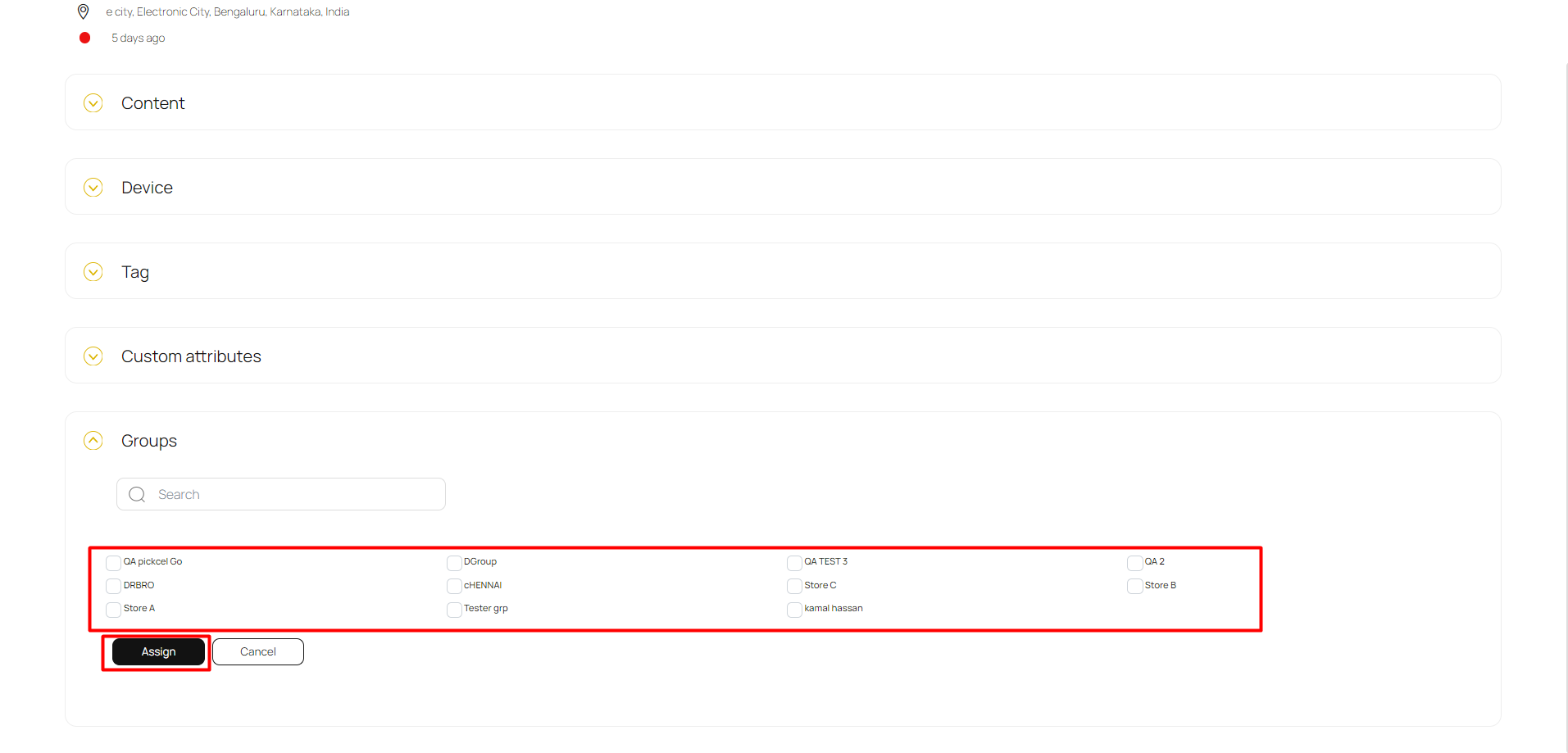 It will look like below :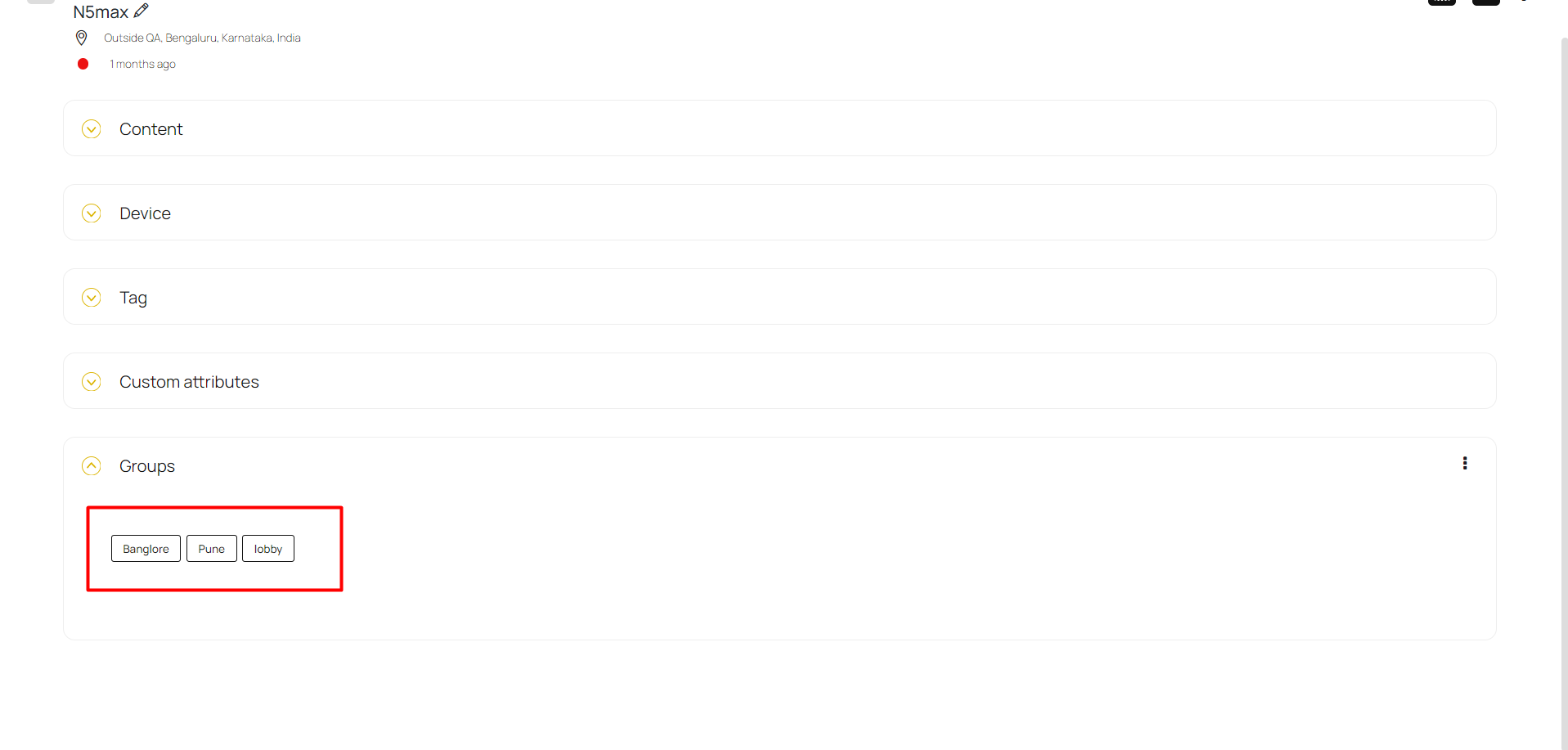 Related Articles

How can I set the scheduler per group (store) ?

If you would like to set schedule for all devices in the store at once, please follow the below steps for assigning a schedule to all devices in a store (added under one group) : If you have not mapped the screens to groups/stores already, please ...

What is a Group and how do I add a Group?

A 'Group' is a set of users who have access to a set of modules and its details within a Pickcel Account. Screens, Media, Compositions, and Schedules are filtered based on the group. Users belonging to different groups will not be able to see each ...

How to upload and publish Excel/PPT files on the Screens?

Currently, Excel/PPT/Word files are not supported in Pickcel. However, as an alternative, you can use Google Slides app to publish Excel/PPT/Word files on your screens. In Google Sheets / Slides / Documents: Create or Open the Google Sheets / Google ...

Does Pickcel provide display screens?

While we do not directly sell screens, we are fully equipped to assist you in acquiring display screens. We have established partnerships with renowned panel manufacturers such as LG, Samsung, and Phillips. For additional details, please feel free to ...

What is App store? What are the types of Apps available in Pickcel digital signage App store?

Watch us on Youtube ! The App Store provides you access to publish your applications on the digital signage screens just by a click of a button. There are multiple category of apps available such as Corporate apps, Retail apps, News apps, Social ...