1. Log in to your Pickcel account. Click on My Plan from the menu.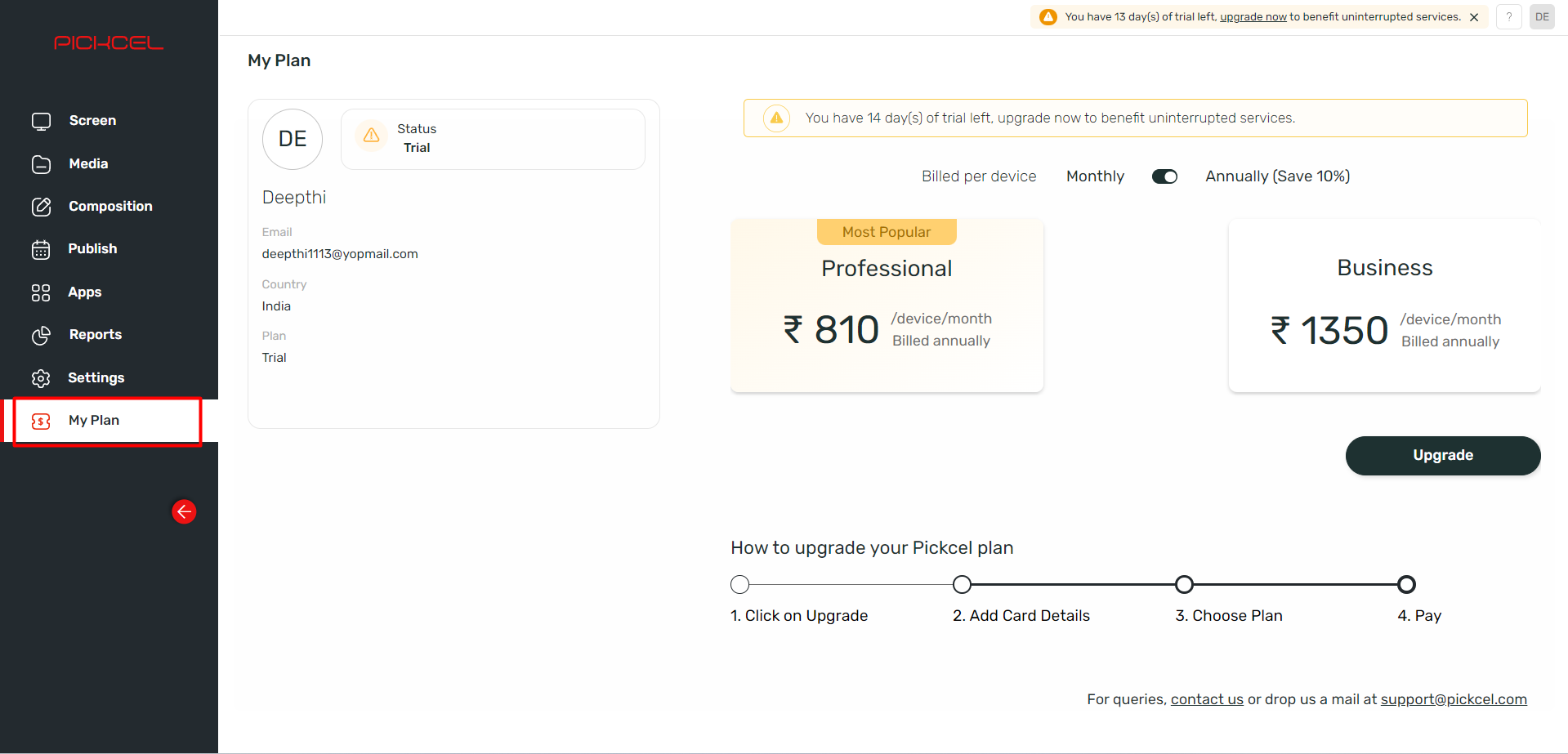 2. By default the plan will be selected as Professional trial for 14 days when you sign up with Pickcel. You can click on Upgrade to increase the license or upgrade the plan to professional-yearly/Business.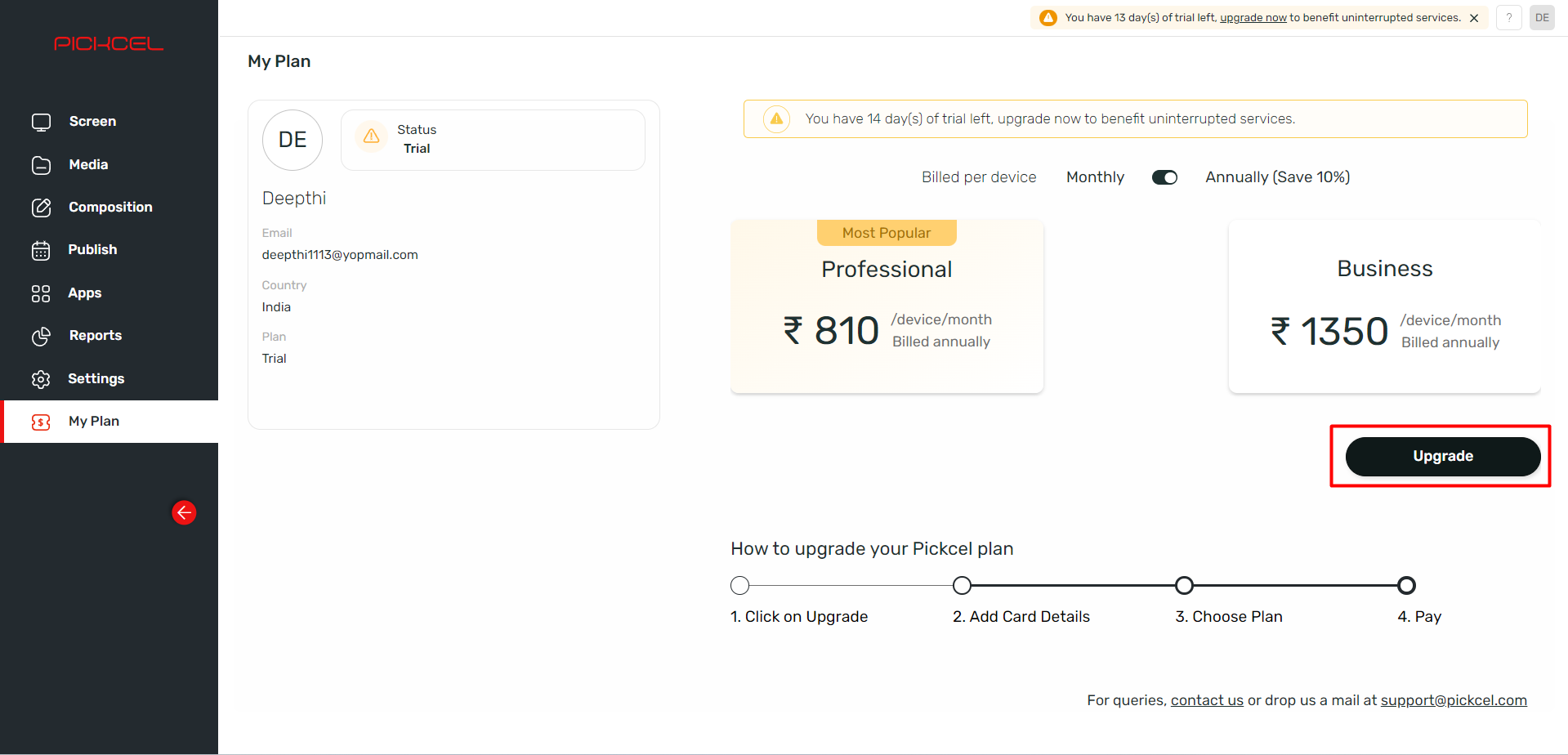 3. Add the Billing address details.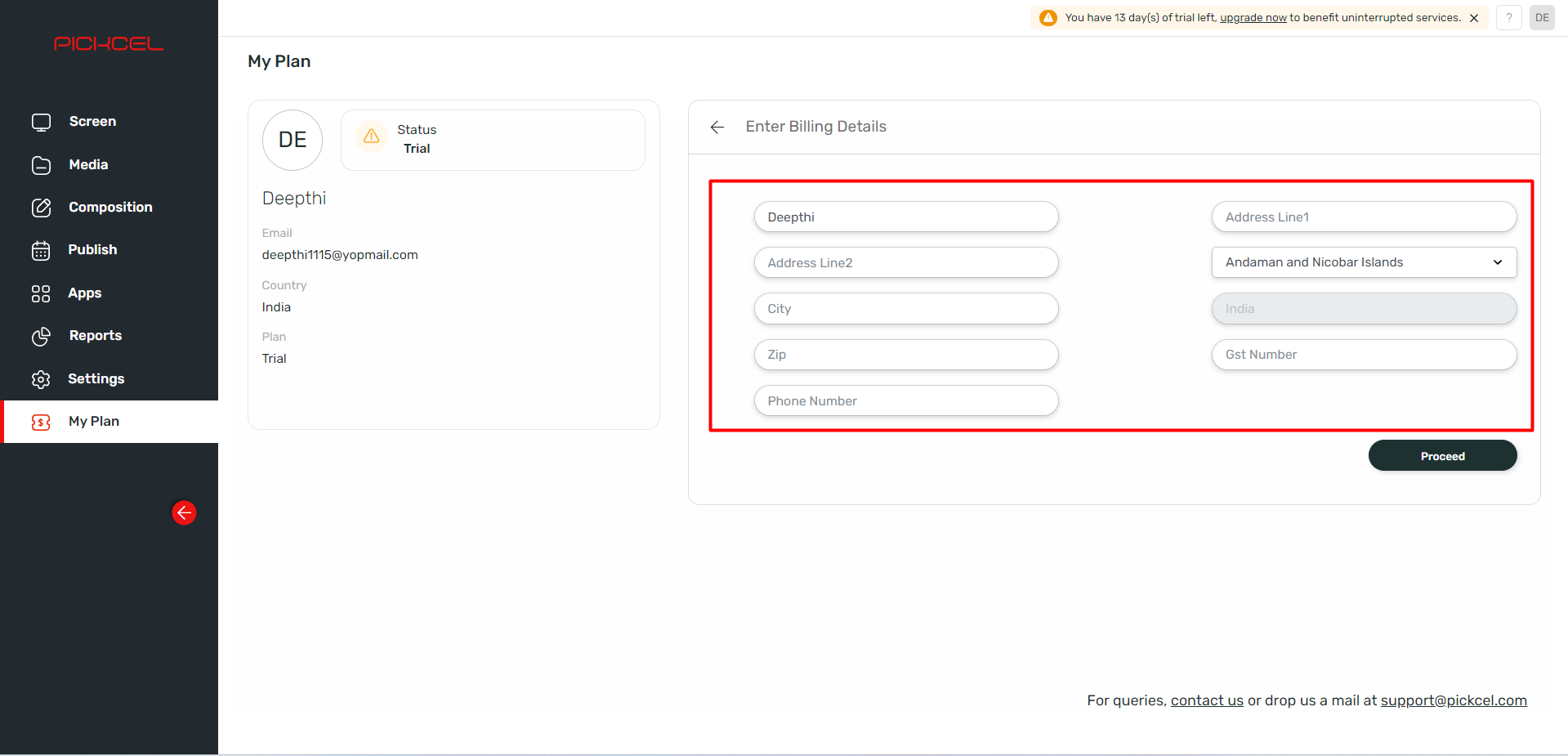 4. Once all details are added, click on Proceed.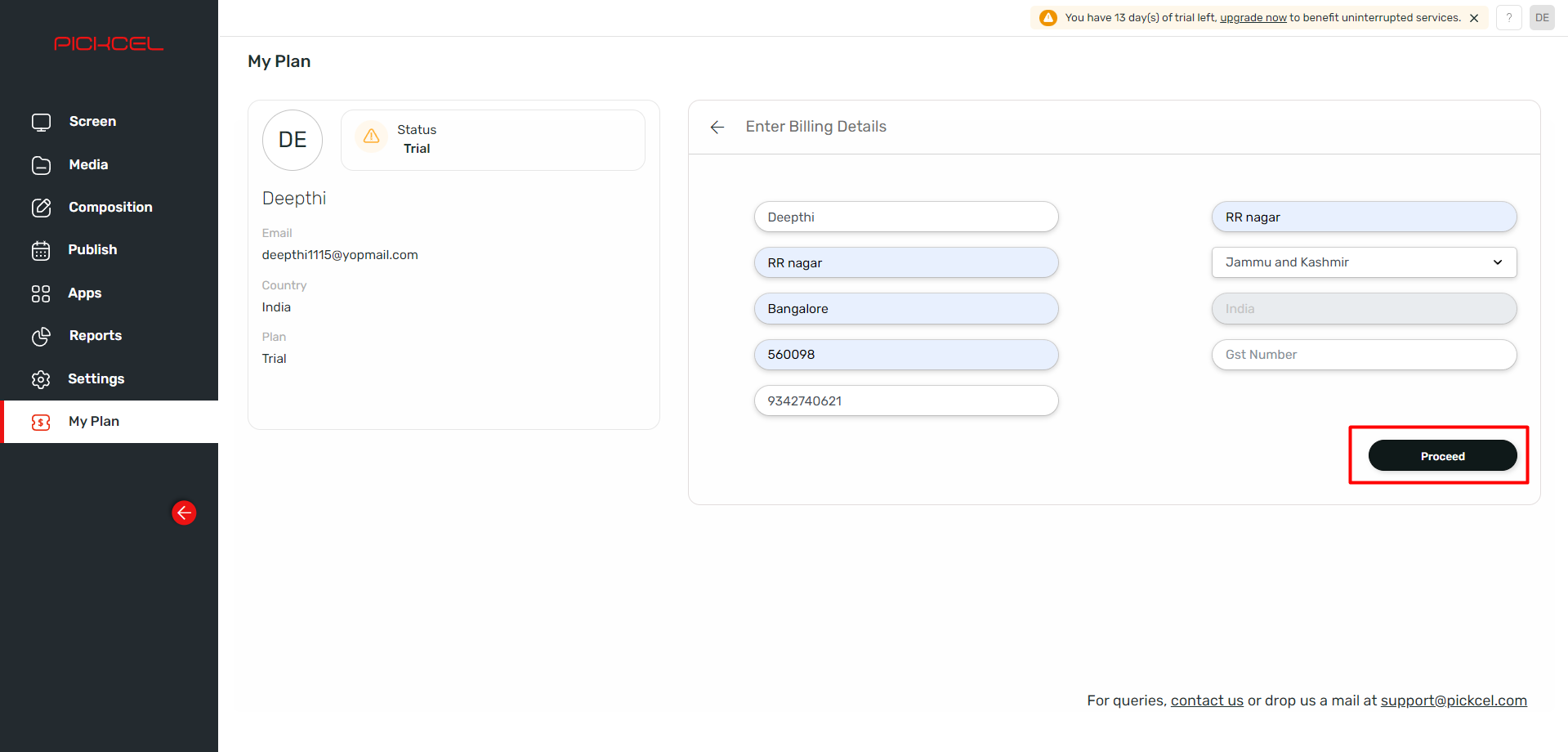 5. Once the billing details are entered, you will be redirected to this page, Click on Add payment method: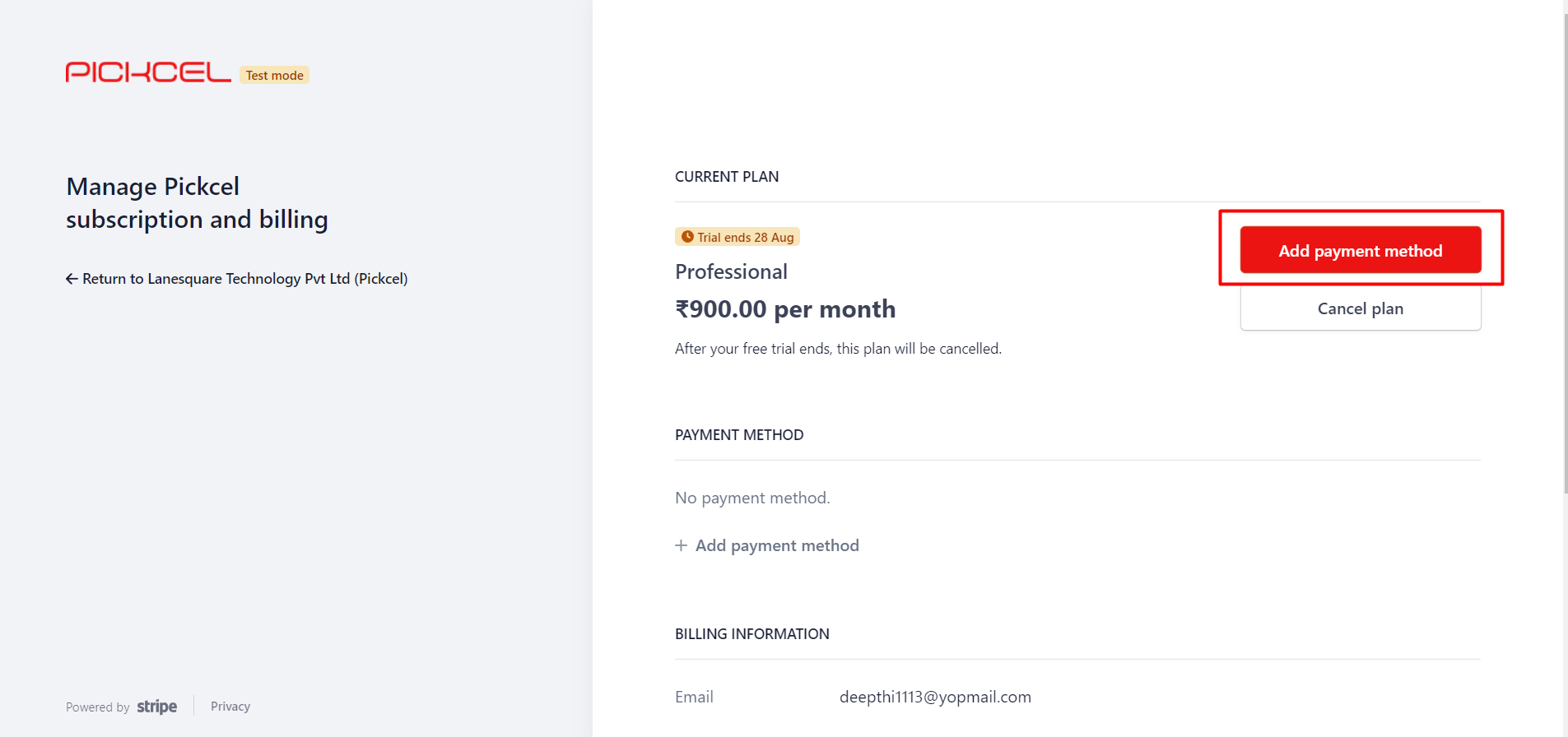 6. Add your card details and click Update to save it.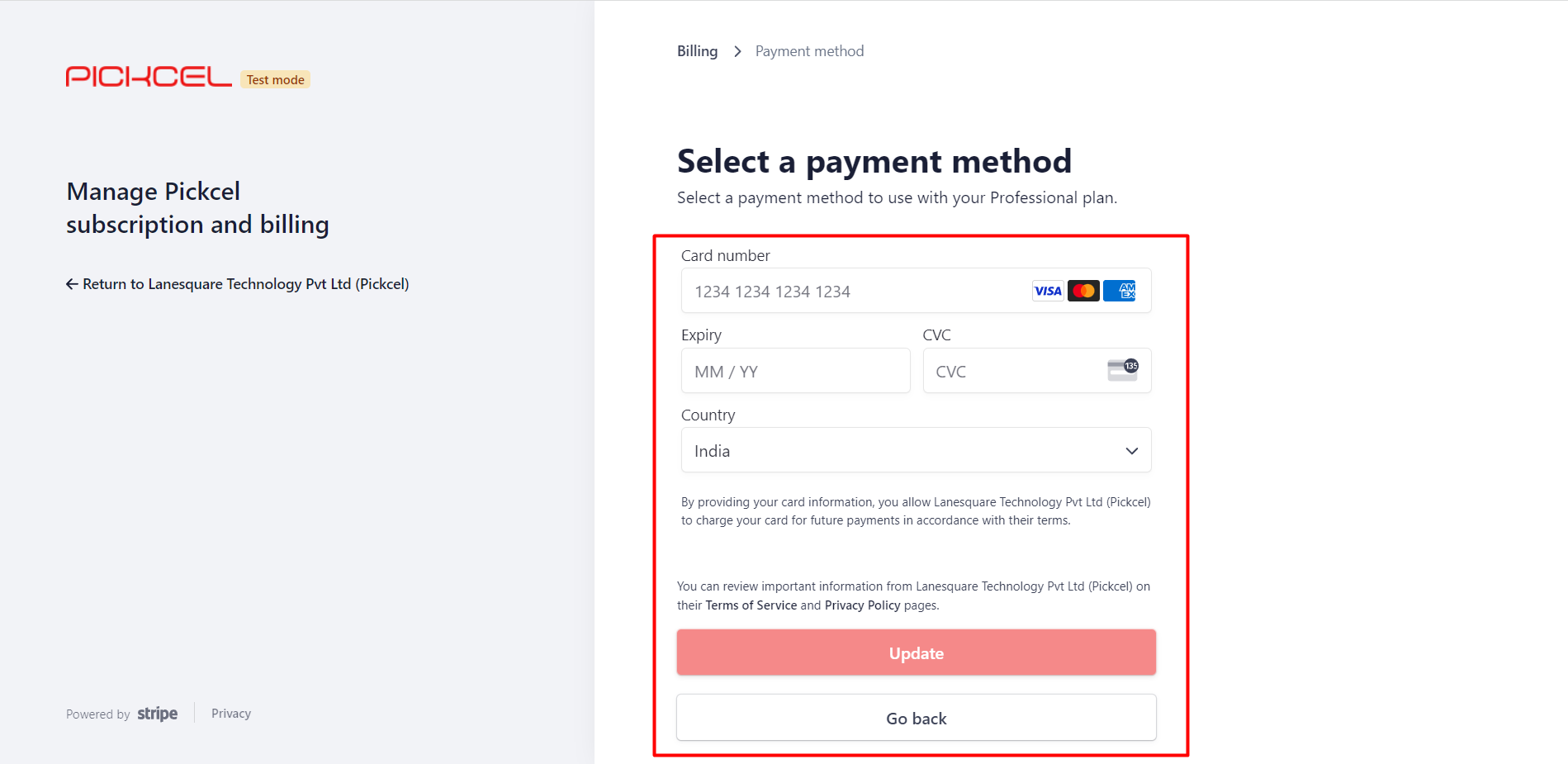 7. Your account is now successfully subscribed to Professional with 1 licence. Your card will be charged automatically at the end of the trial period.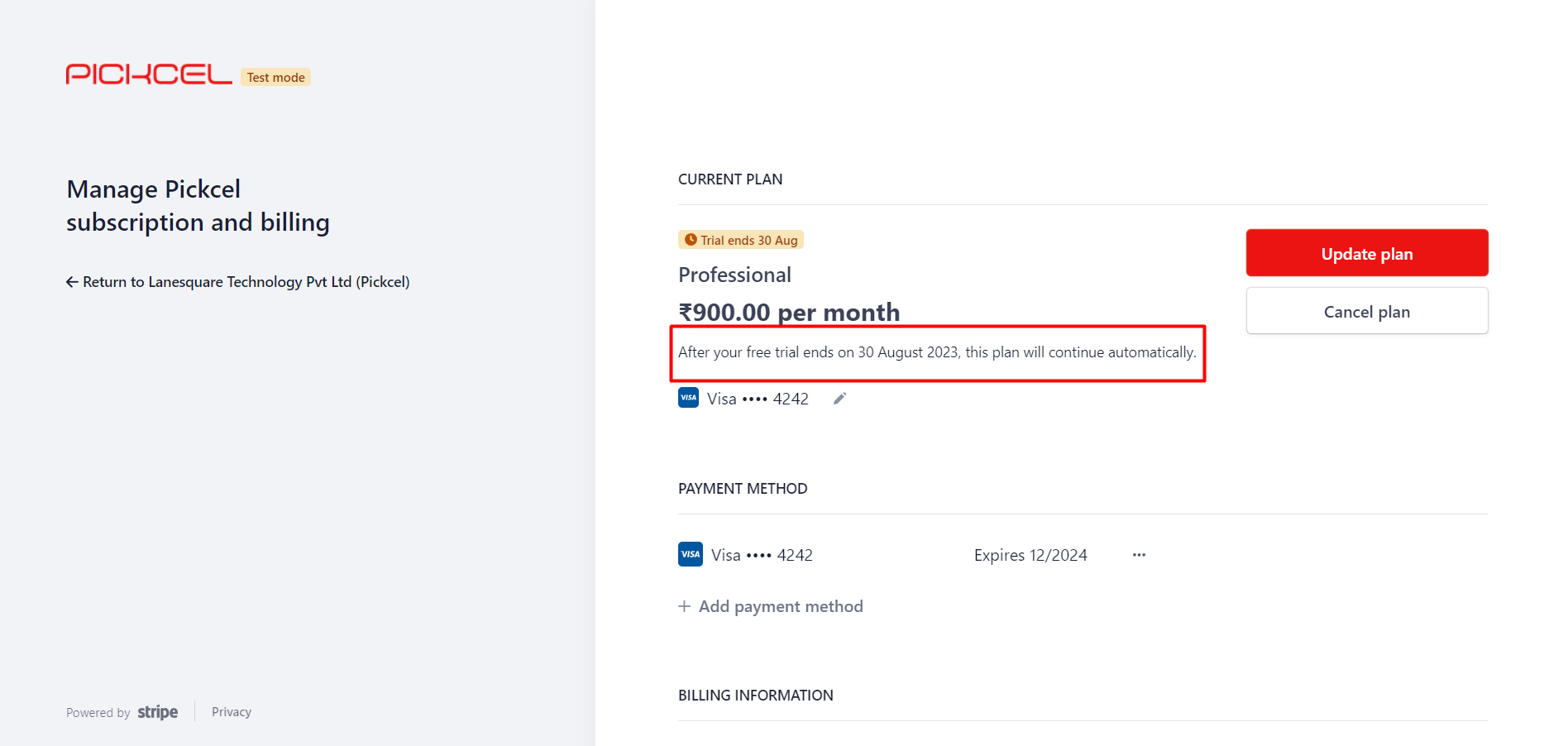 8. If you want to update your plan to Business or add more licenses, click on Update Plan.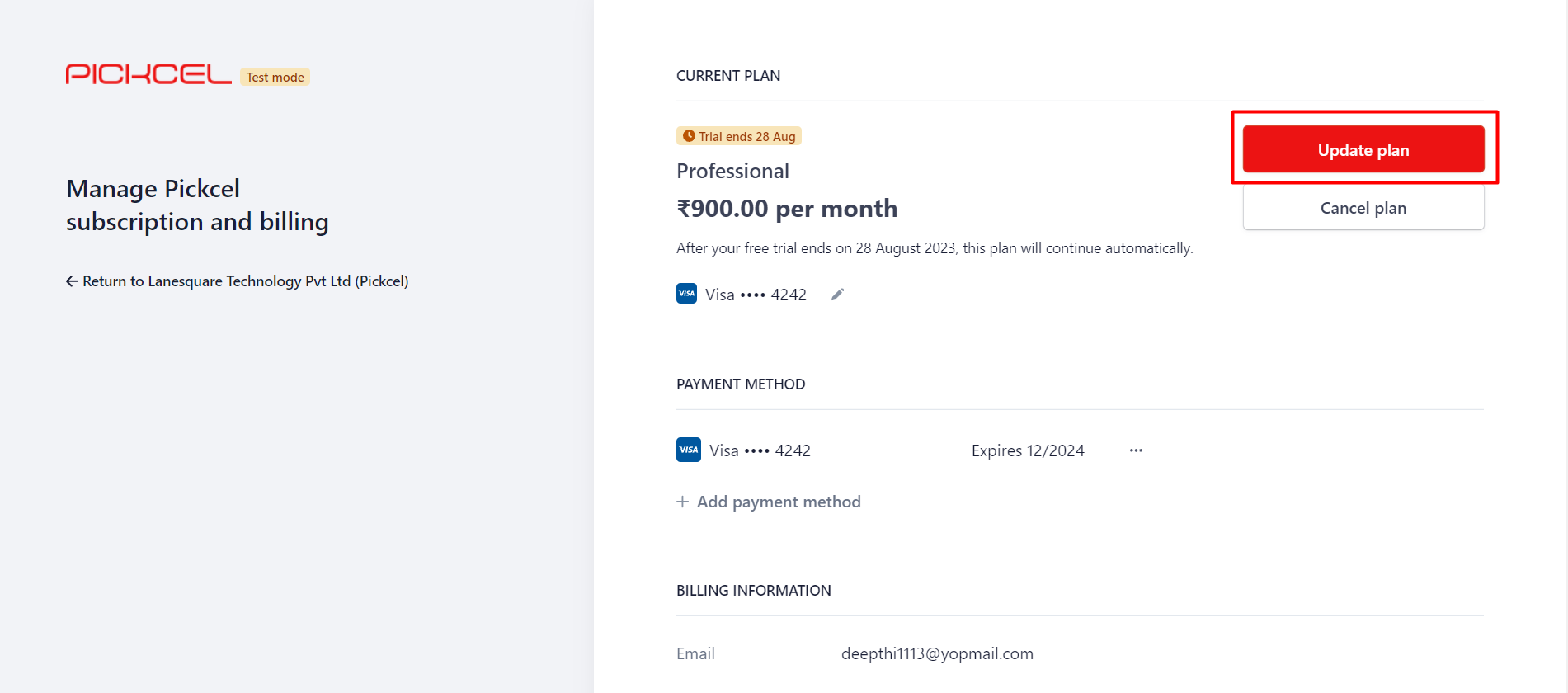 9. Here you can increase your license, change from Professional to Business or even change from monthly to yearly.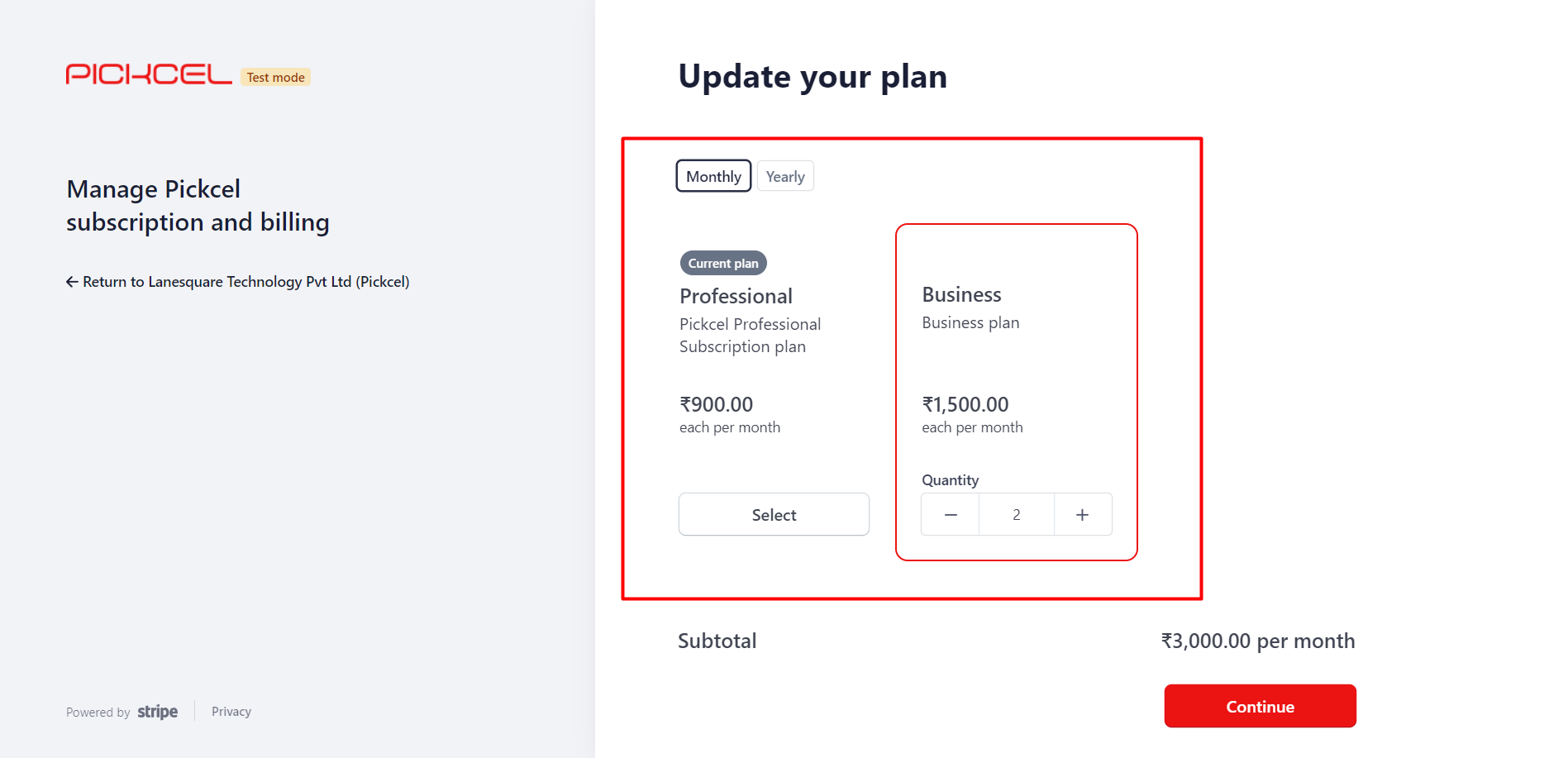 10. Select your preferred plan and click on Continue.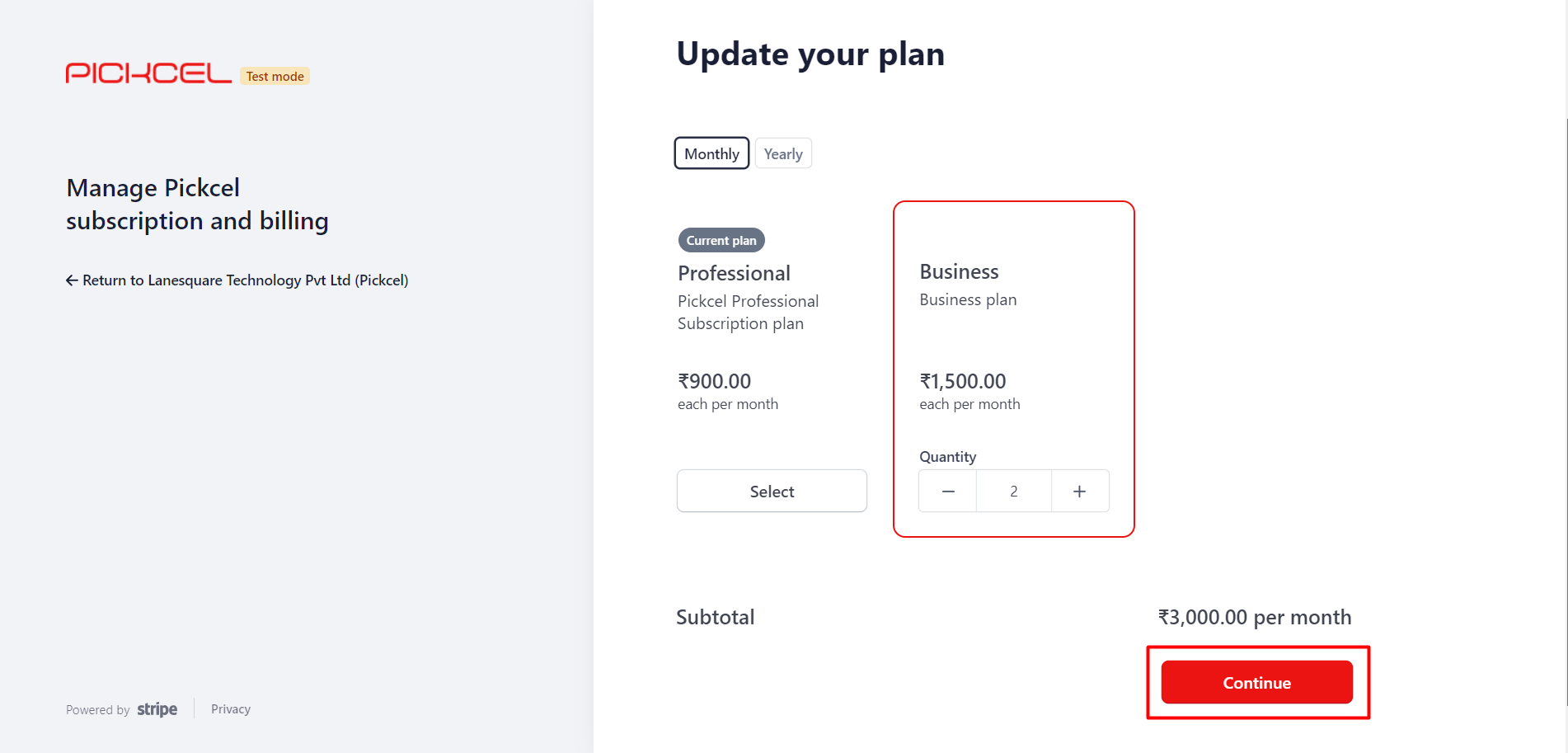 11. You can confirm the update by clicking on Confirm.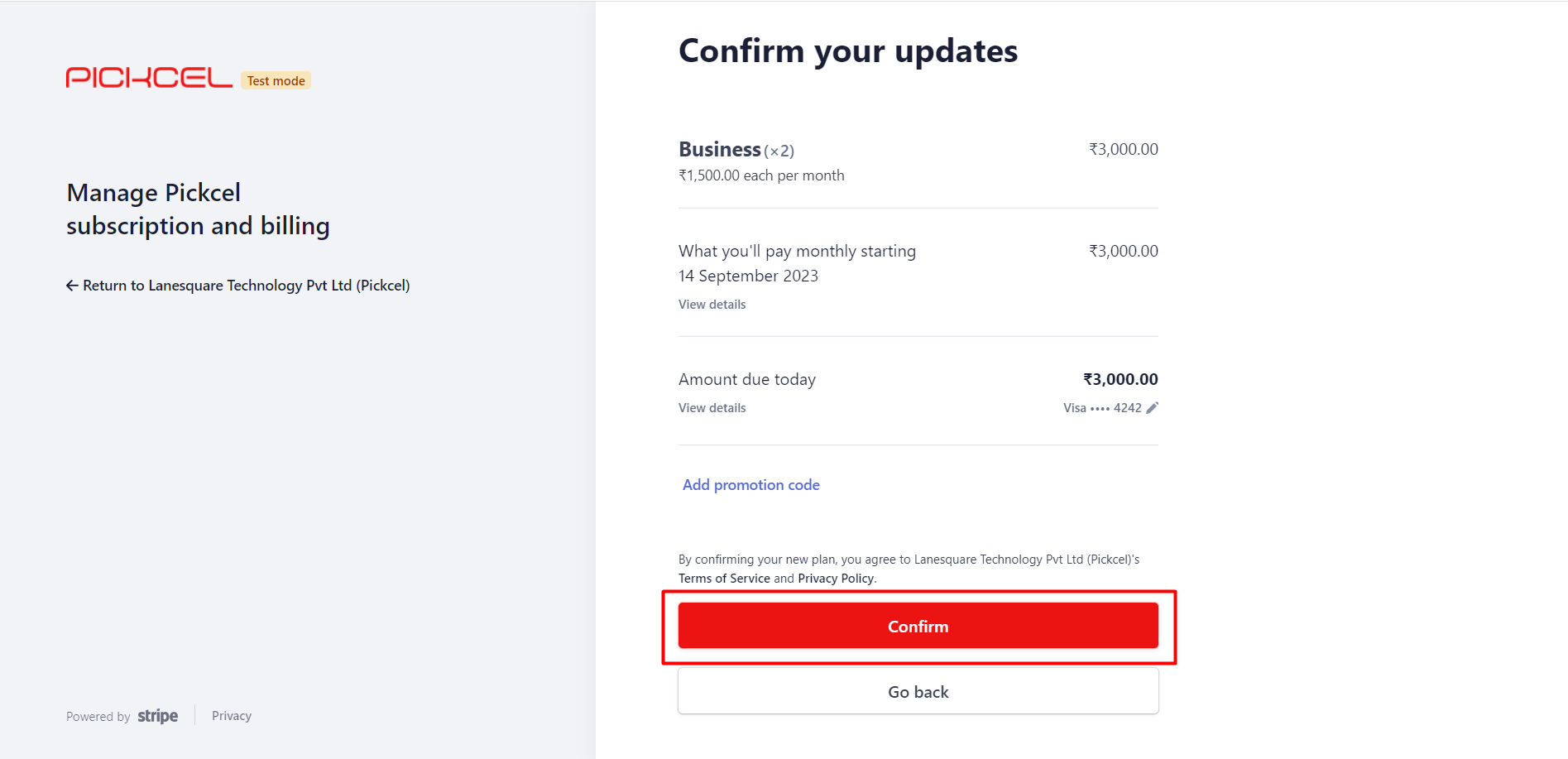 12.Once the payment is successful, you will be able to see your current plan details here.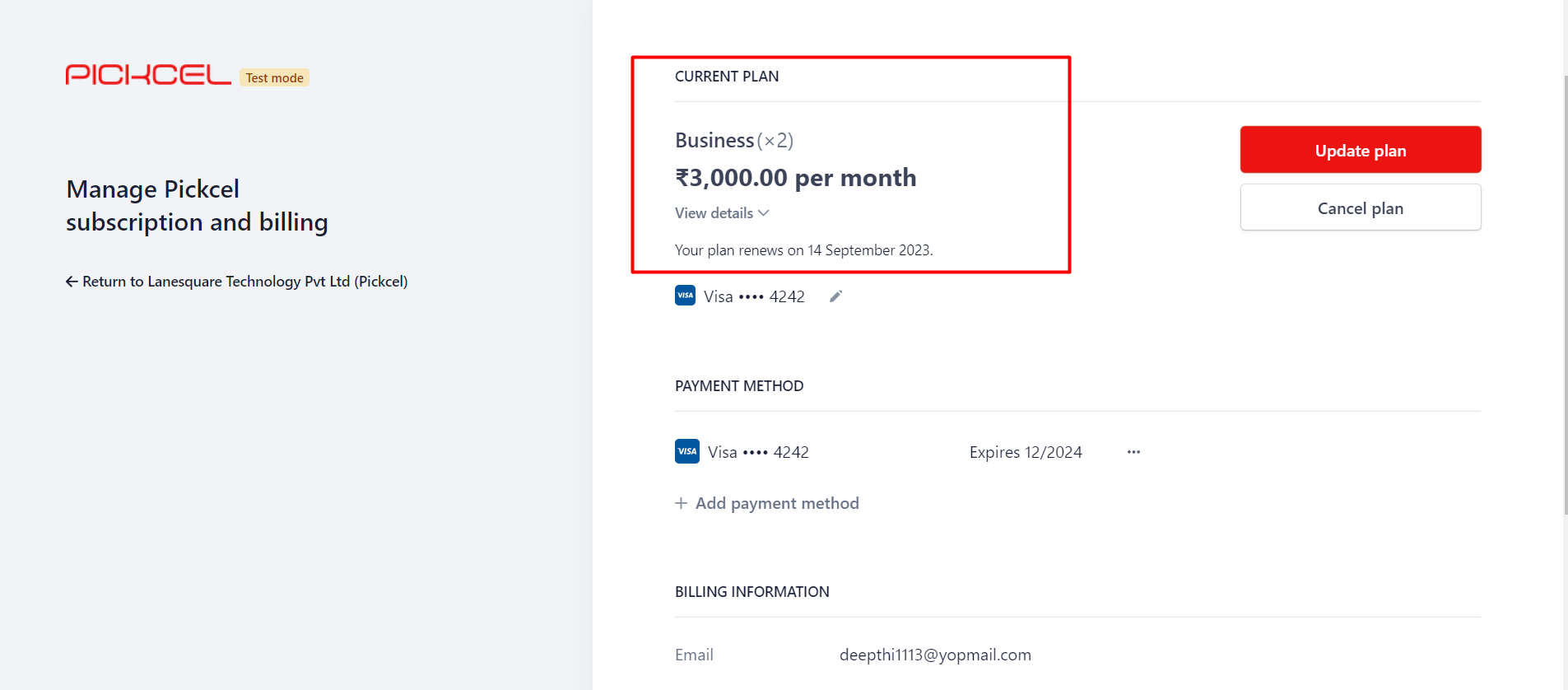 13. Click on the Pickcel logo or the back arrow to go back to My plan page.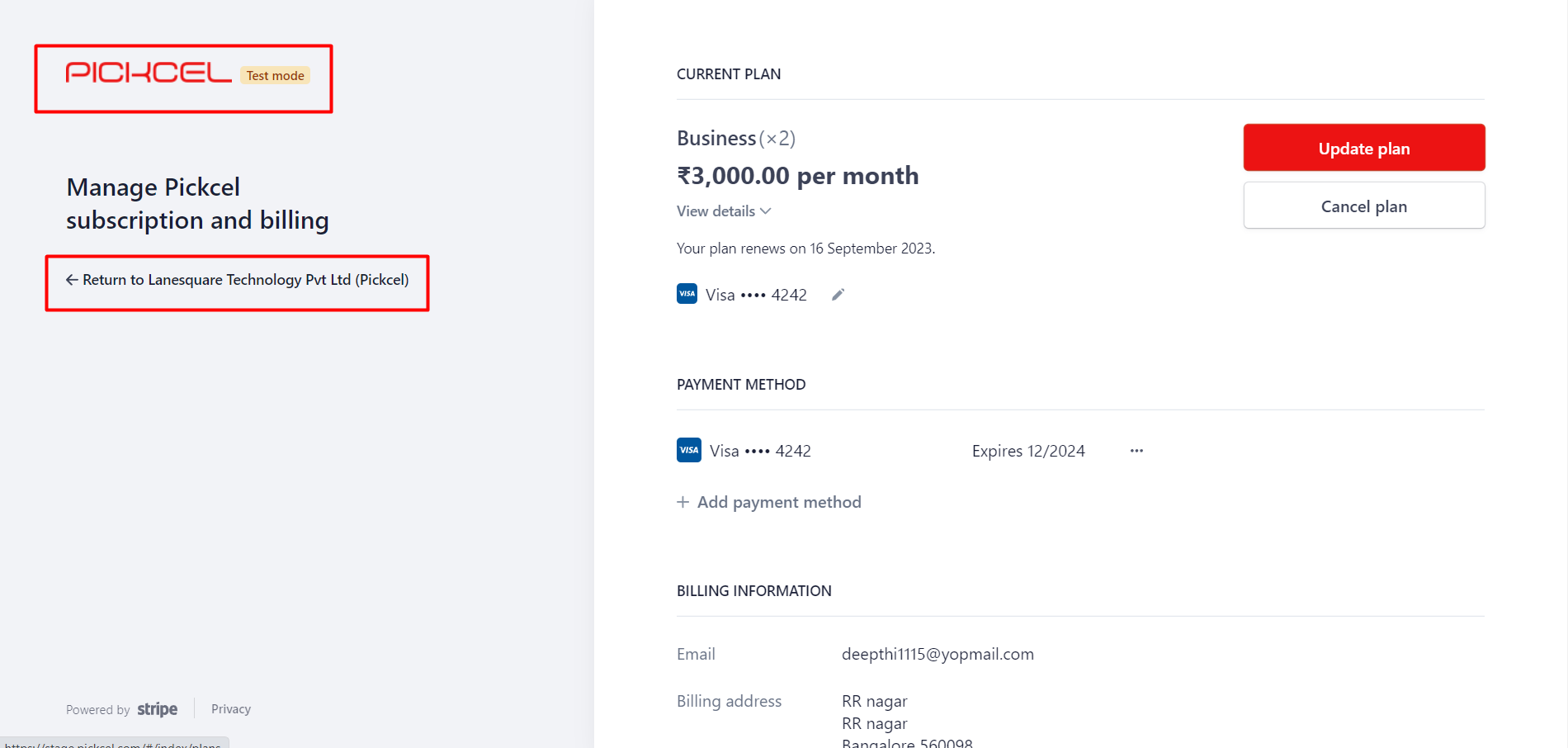 14. Once you come back to MyPlan page, It will be showing that the plan details are updated and click on Ok.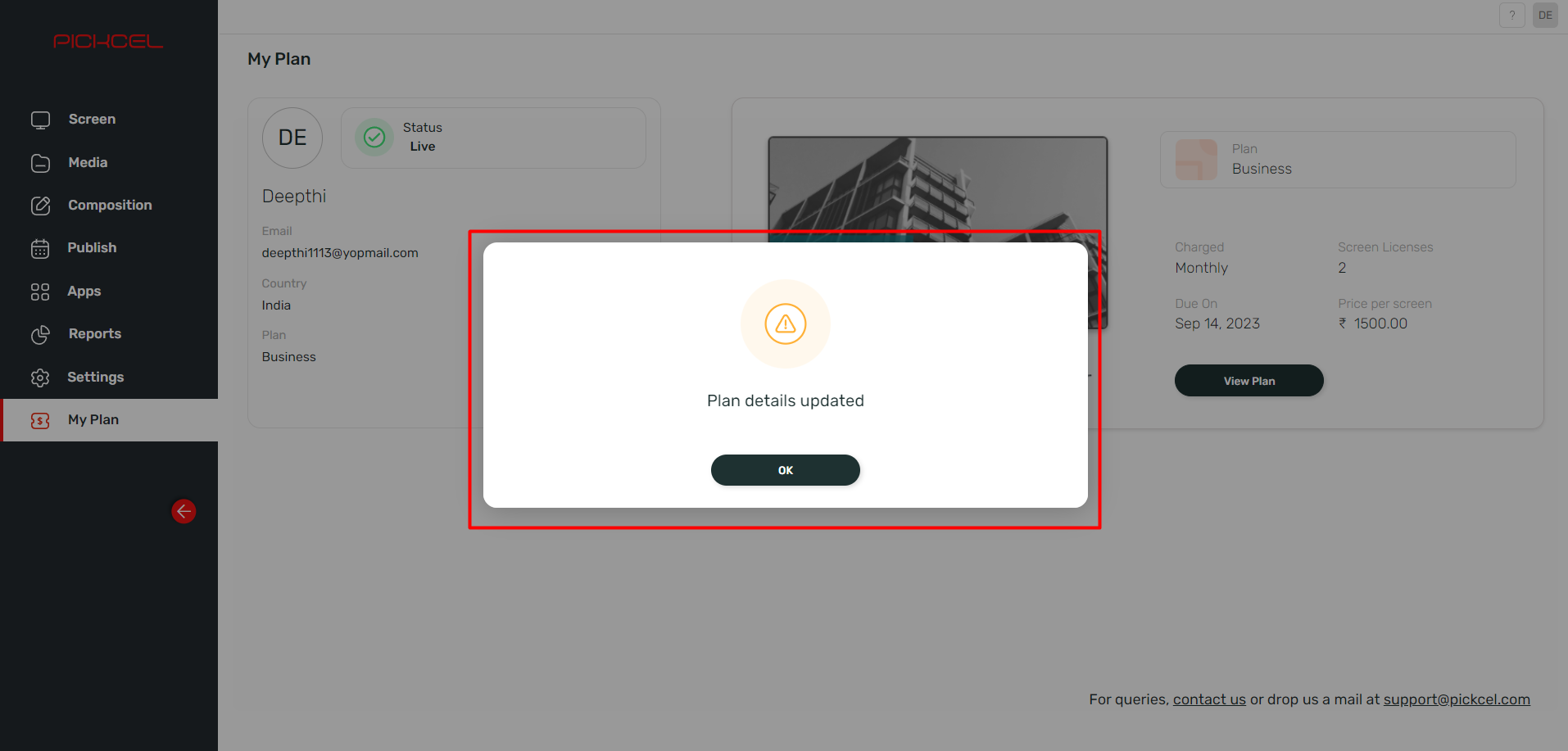 15. You will be able to view your Plan details in MyPlan page here.