Who is a Sub user and How do I add sub users in Pickcel ?
Sub-User
means any person that is given access to the particular Pickcel account by the Admin user of that account. The access of the subuser can be restricted using roles and permissions.

You can use "Groups" feature to group users based on who will have access to particular screens

Users belonging to different groups will not be able to see each other's Screens,

Media, Composition, and Schedule

.


The changes admin make in the account may or may not be visible to the subuser, based on the roles and groups assigned for the subuser

By default only one subuser can be added. For adding more subuser, please get in touch with Pickcel Support.

Follow the steps below to create sub-users in Pickcel:

1. Go to the Settings module and click on the '+ Add Group'.
Please Note: Having a Group is mandatory while creating a sub-user.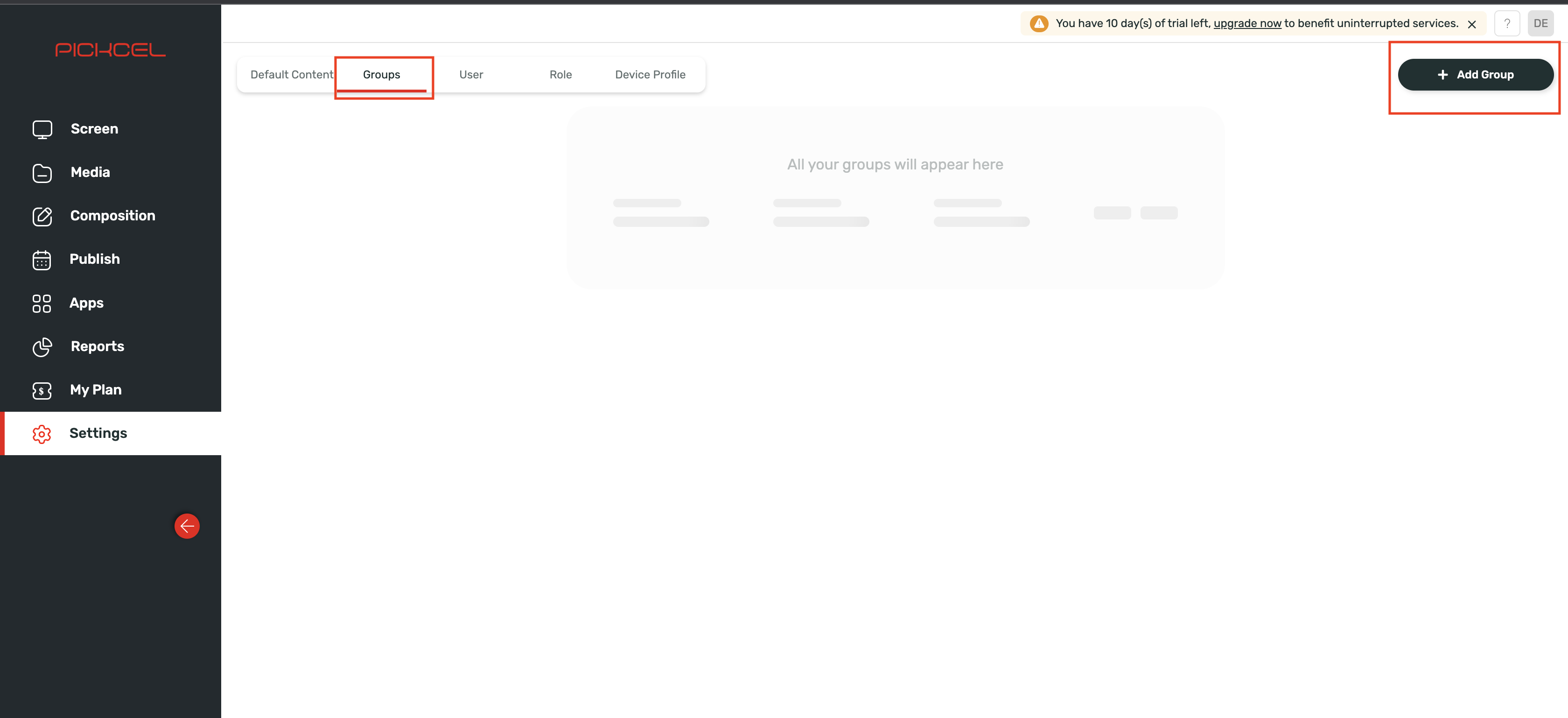 2. Add the group name and give a description. Then, click on 'Add Group'.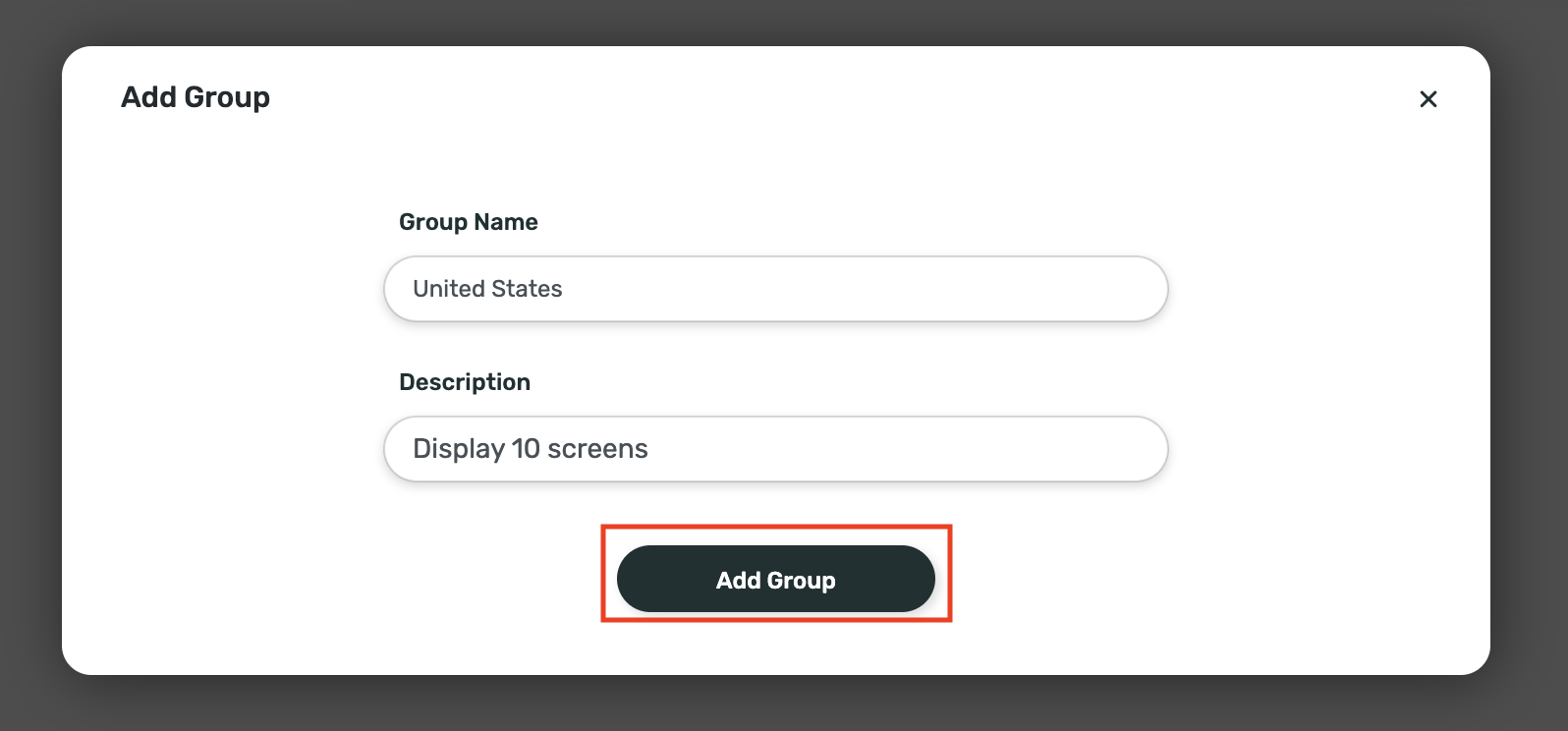 3. Next, choose the
User tab
and click on the '
+ Add User
' button.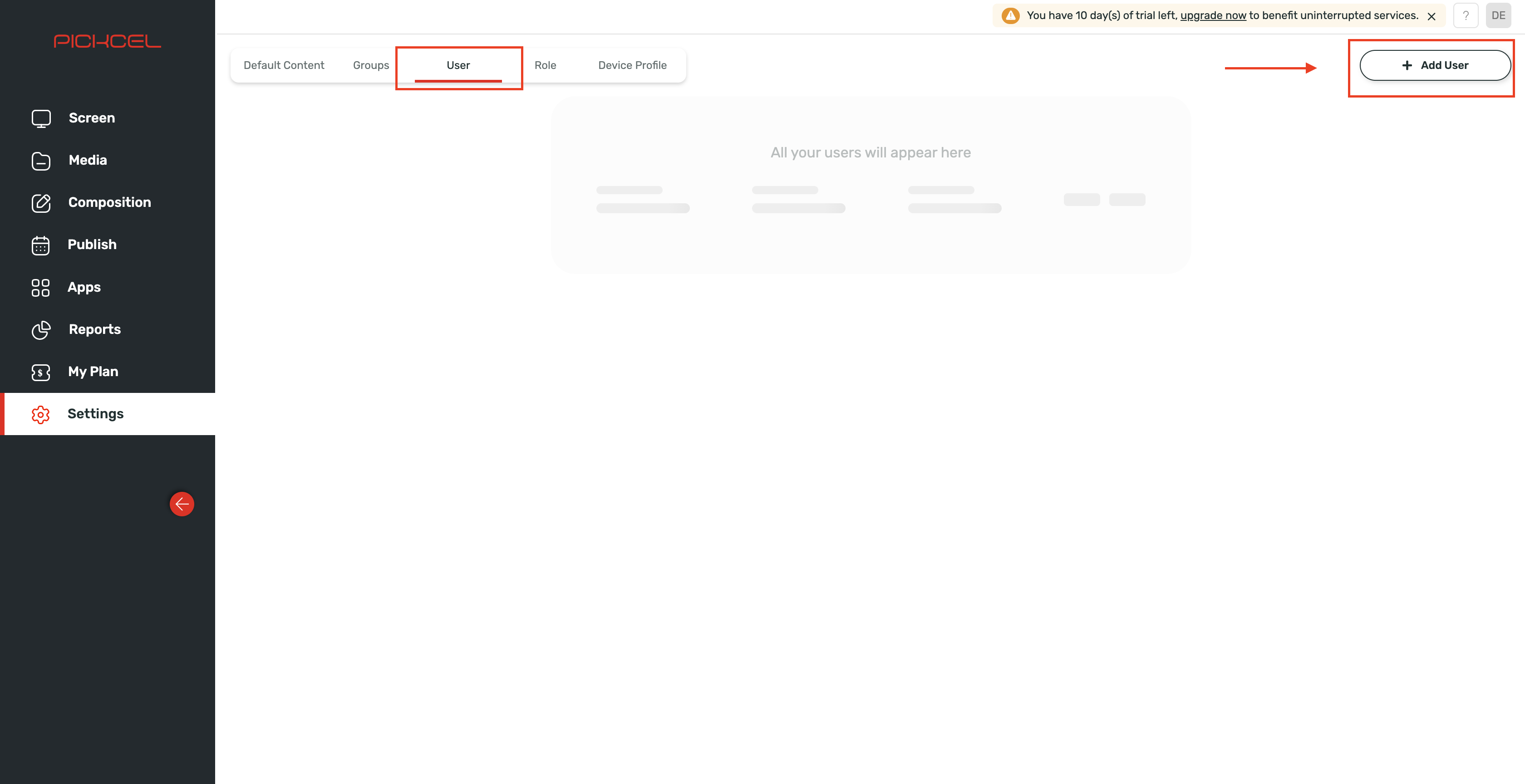 4. Add the user details (name, email address,Password) and from the Drop down menu
select the
User role
.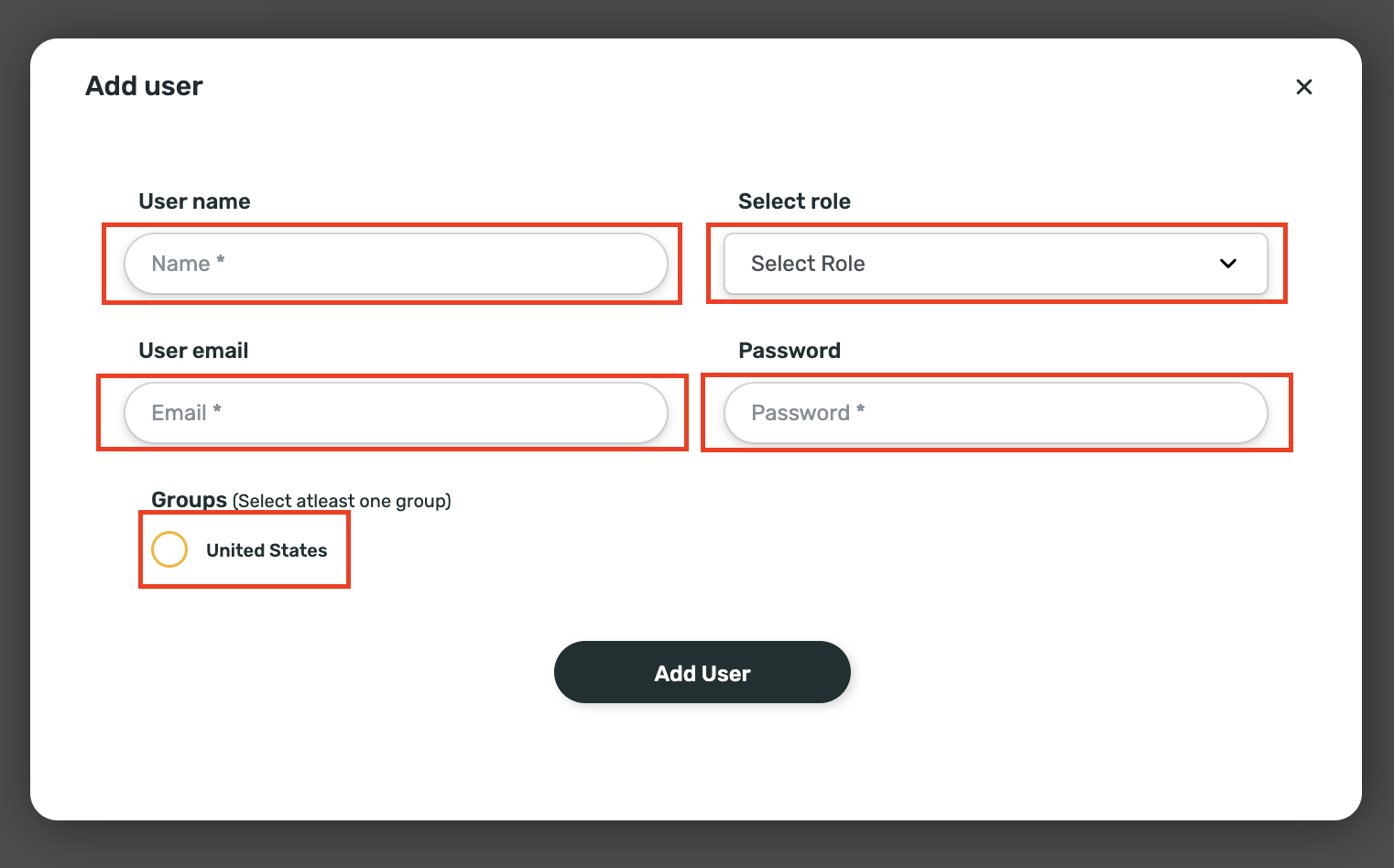 5.Select at least select one group (User creation is not possible without groups )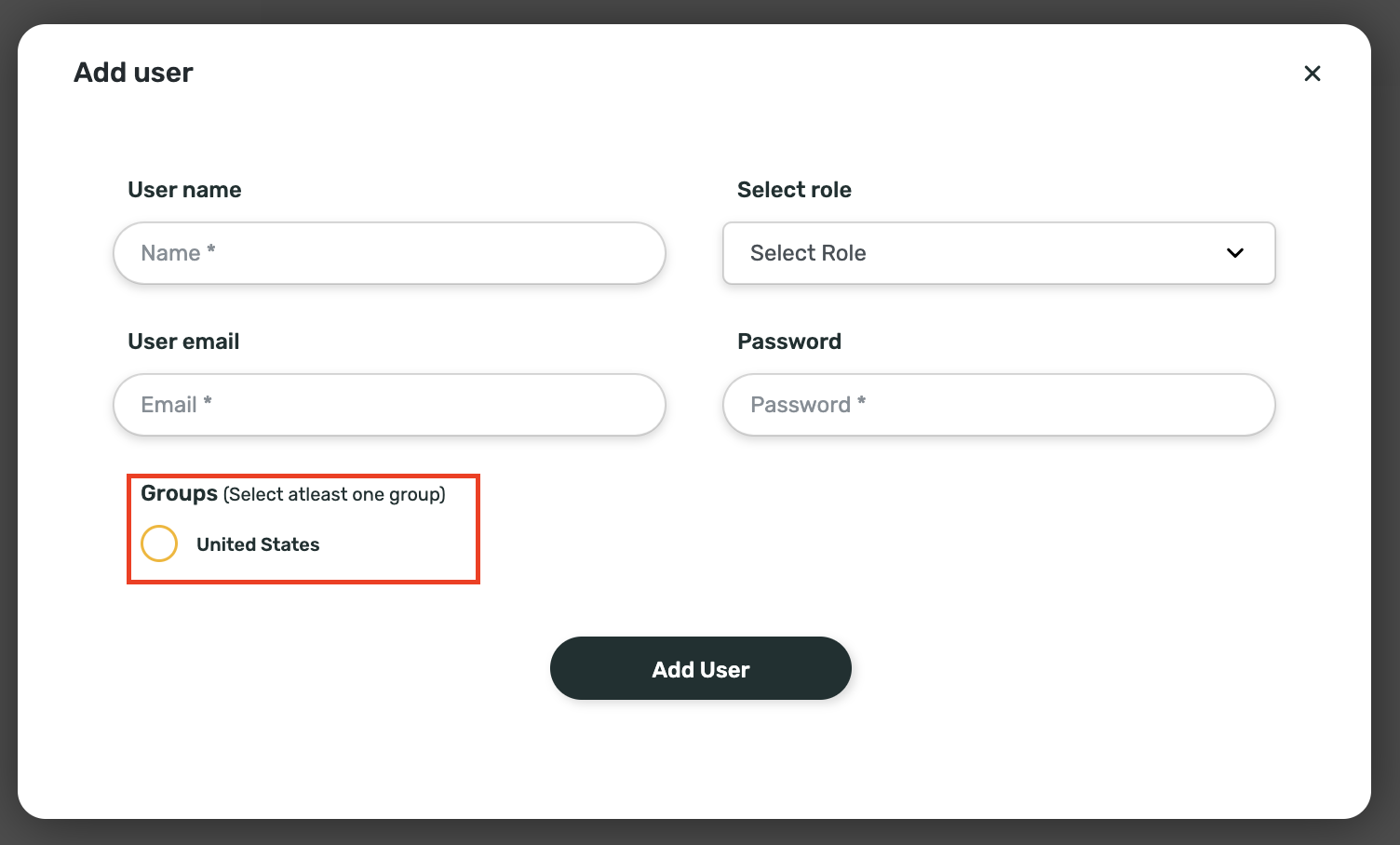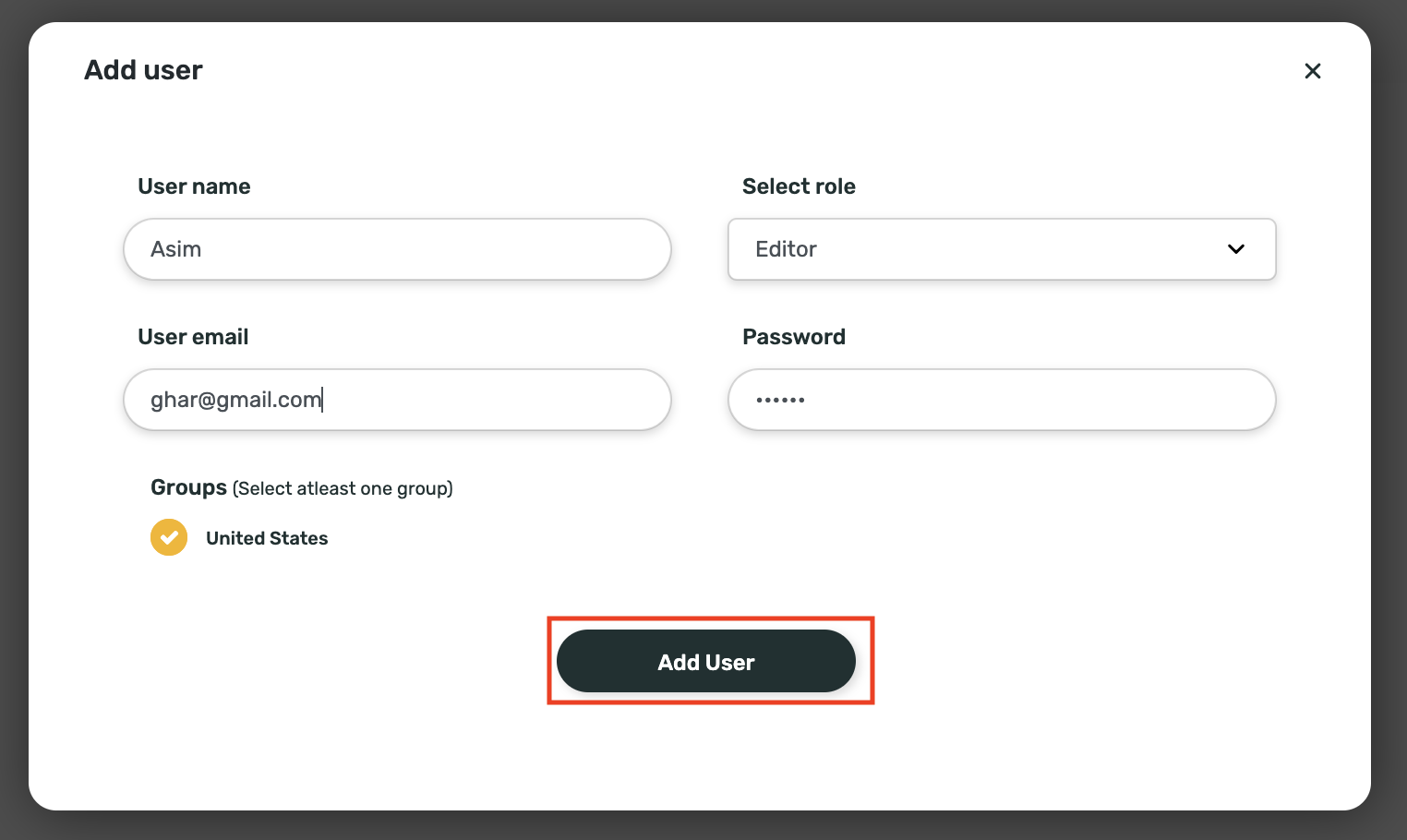 Related Articles

I want to make the media files available to the sub users. How can I do that ?

By default the media files you upload are private to you. You can make it available to all of your sub users by selecting an option while uploading the media file. Please contact our Support team to enable this option in your account. Once you have ...

How many user logins do I get with a single Pickcel account?

As of now, you will get only one user login for an account for the Trial and Professional plan. Enterprise users will get a multi-user login feature upon request. In the future, you will get a provision to add multiple accounts with different ...

What are Roles and how do I set user Roles for a user?

A user role defines a set of permissions for users to perform a group of tasks. By default, there are 4 roles. Admin, Manager, Editor, and Operator. The first registered user gets assigned as the 'Admin' who has access to everything in the account. ...

What is a Group and how do I add a Group?

A Group is a set of users who have access to a set of modules and their details within a Pickcel Account. Screens, Media, Compositions, and Schedules are filtered based on the groups. Users belonging to different groups will not be able to see each ...

Who can become an Enterprise user?

You can become an Enterprise user if your license requirement is for more than 250 displays. Any existing Trial or Professional account can be converted to an Enterprise account. For more information on our Enterprise plan, visit ...