To create a custom template in Artboard, follow these steps: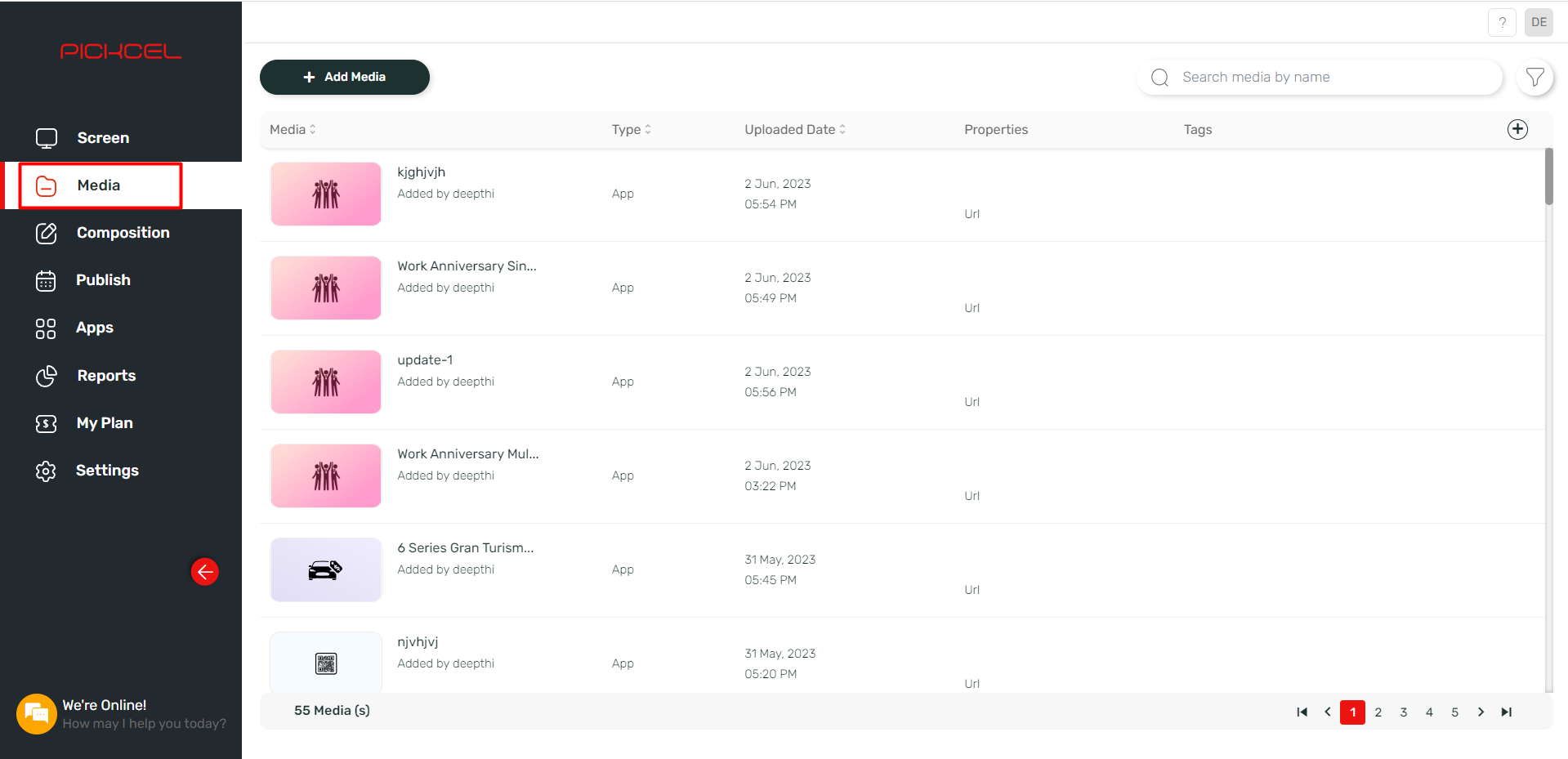 2. Click on Add Media and click on Artboard.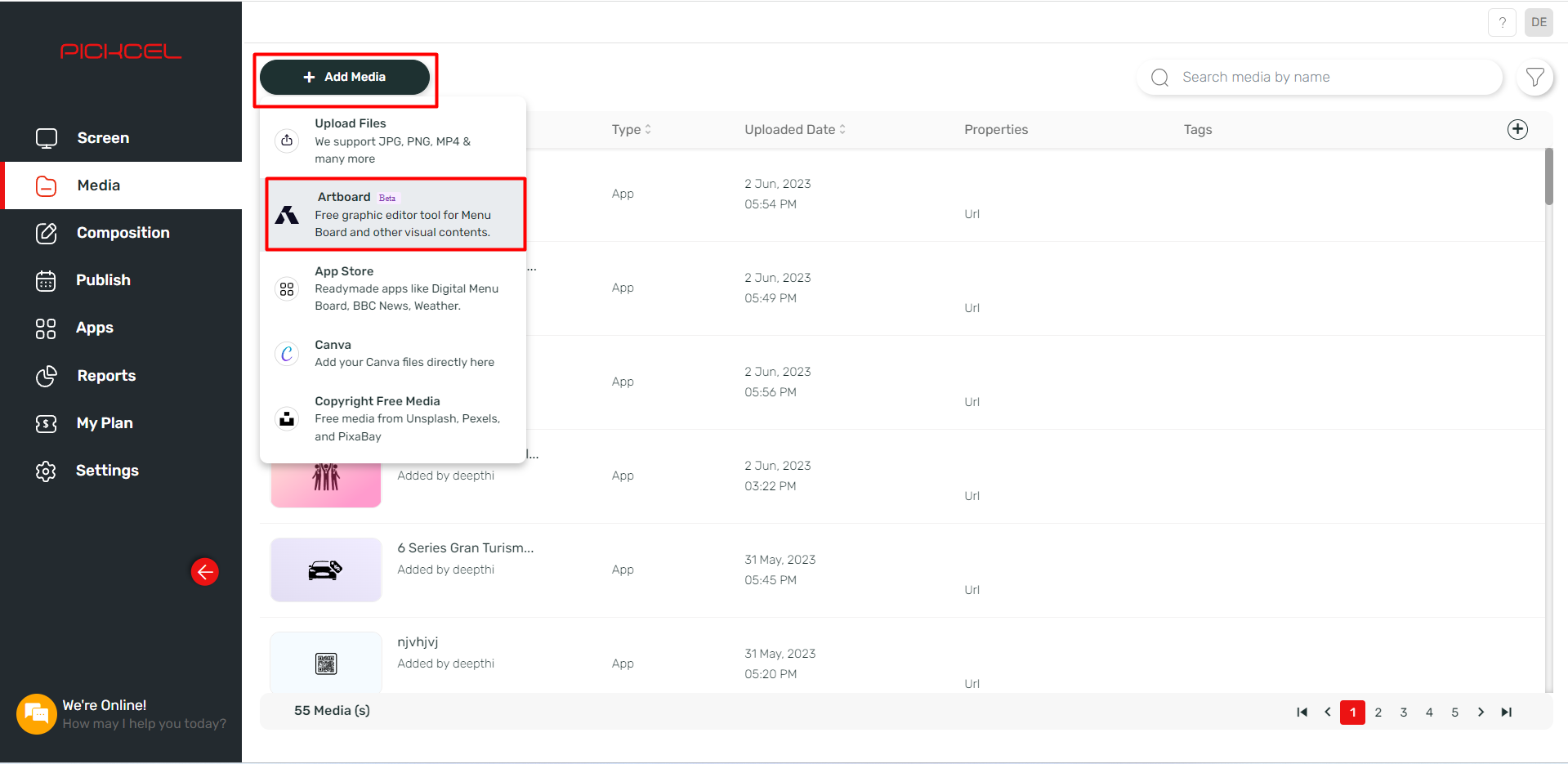 3. Click on Create Custom in the top right corner.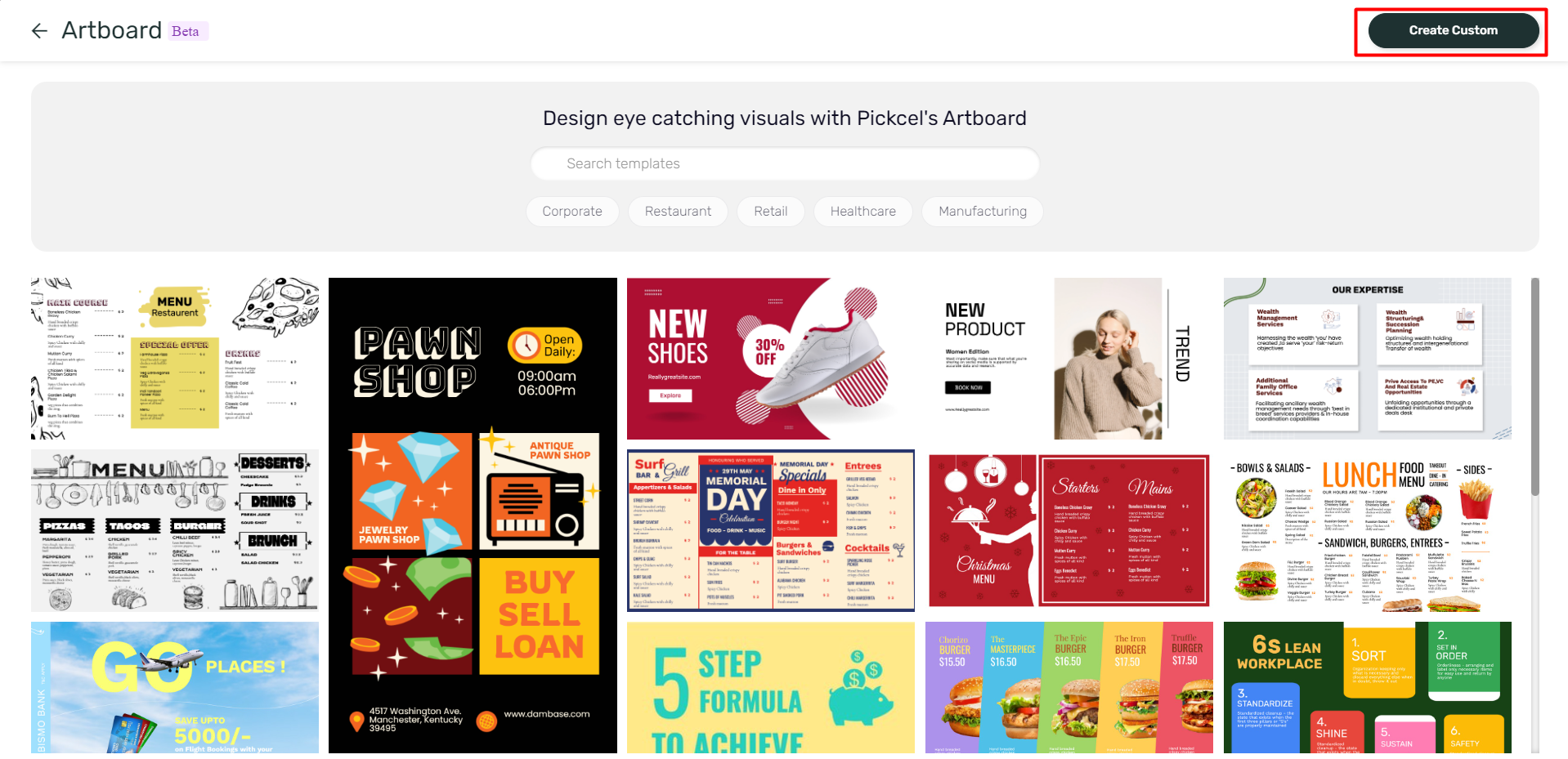 4. A new tab will open, and it will show a blank canvas to work on.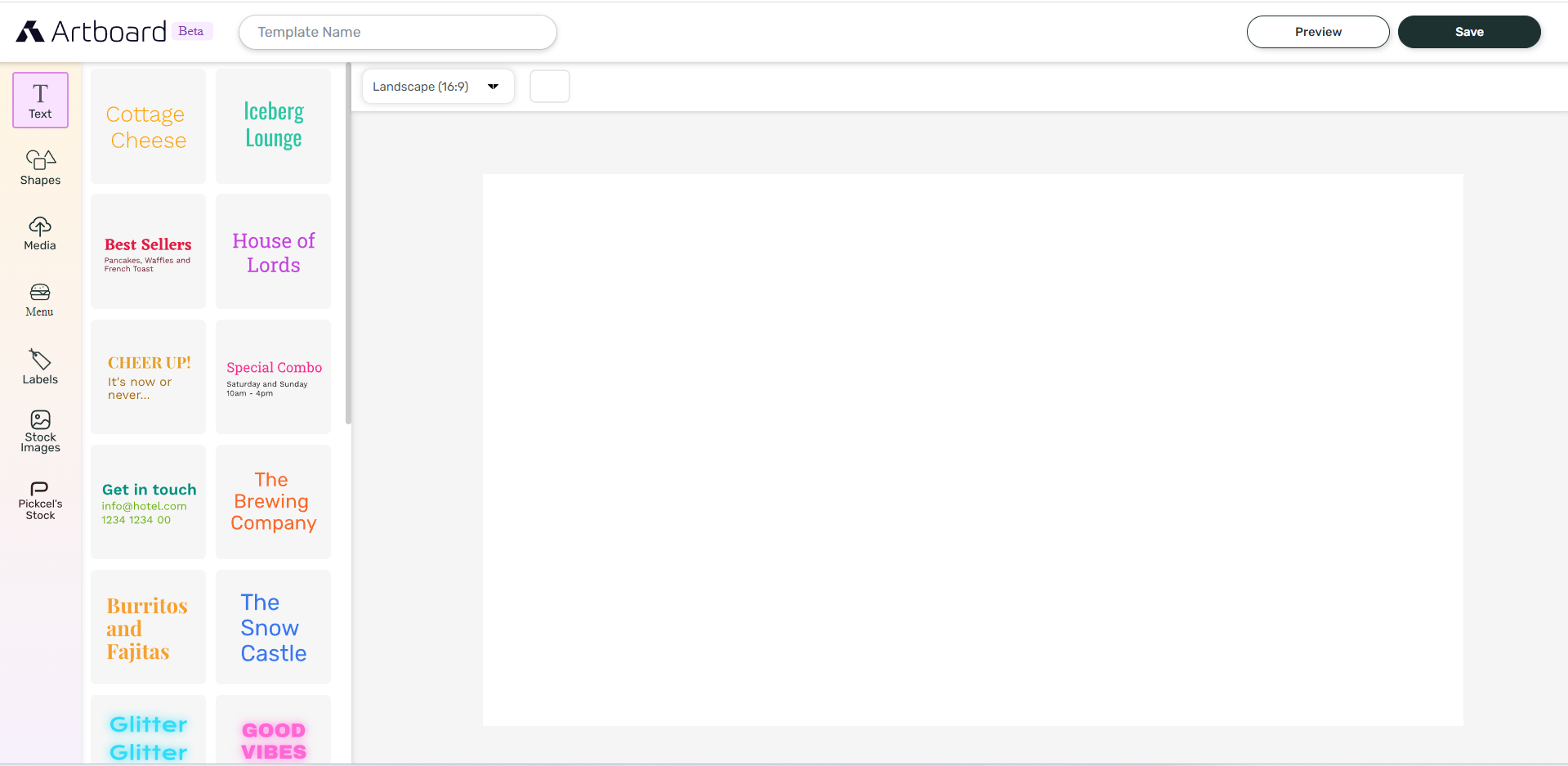 5. On the left-hand side, you can see a number of elements to add, like Text, Shapes, Media, Menus, Labels, Stock images, and Pickcel's stock images.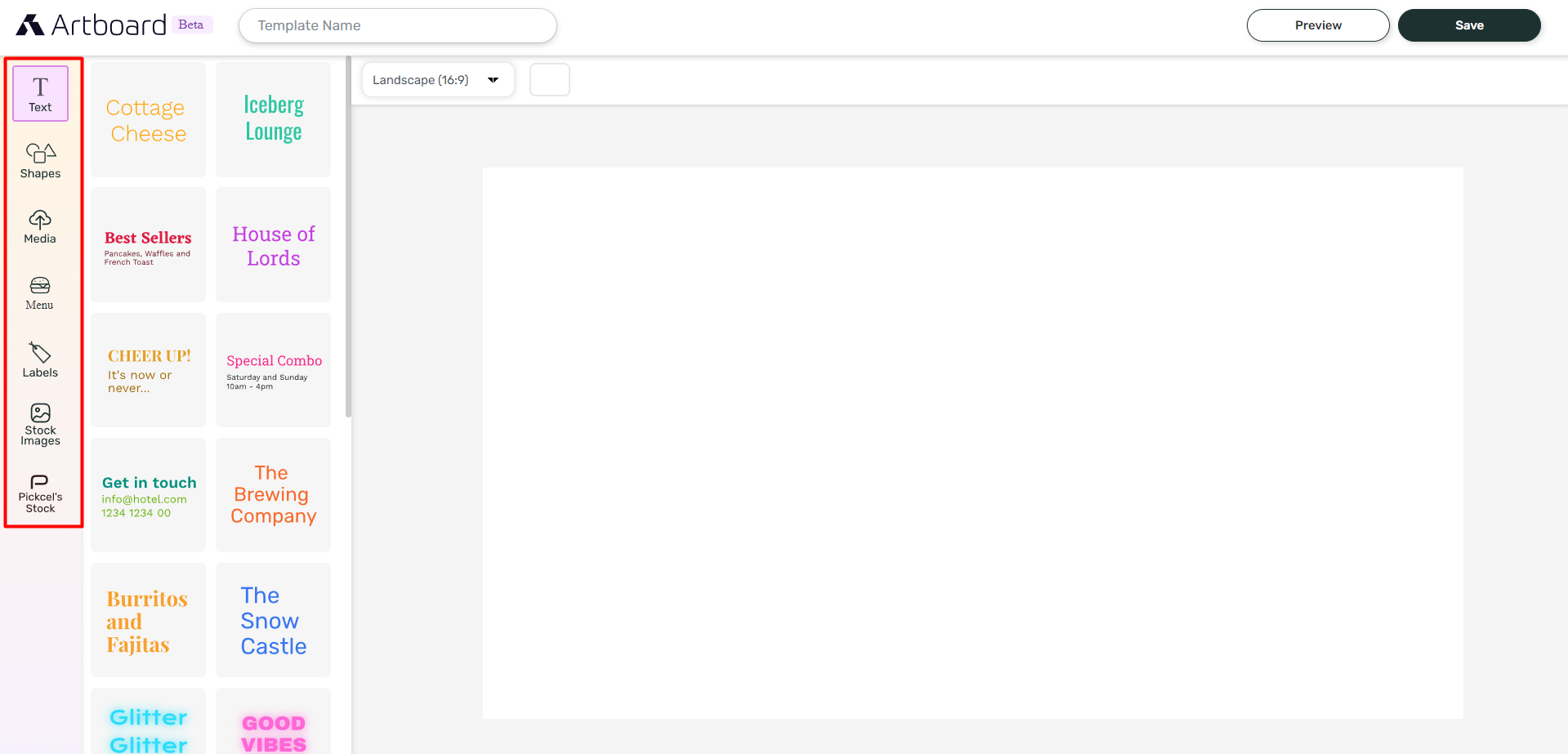 6. You can add any of these elements by clicking on them to add to your blank canvas.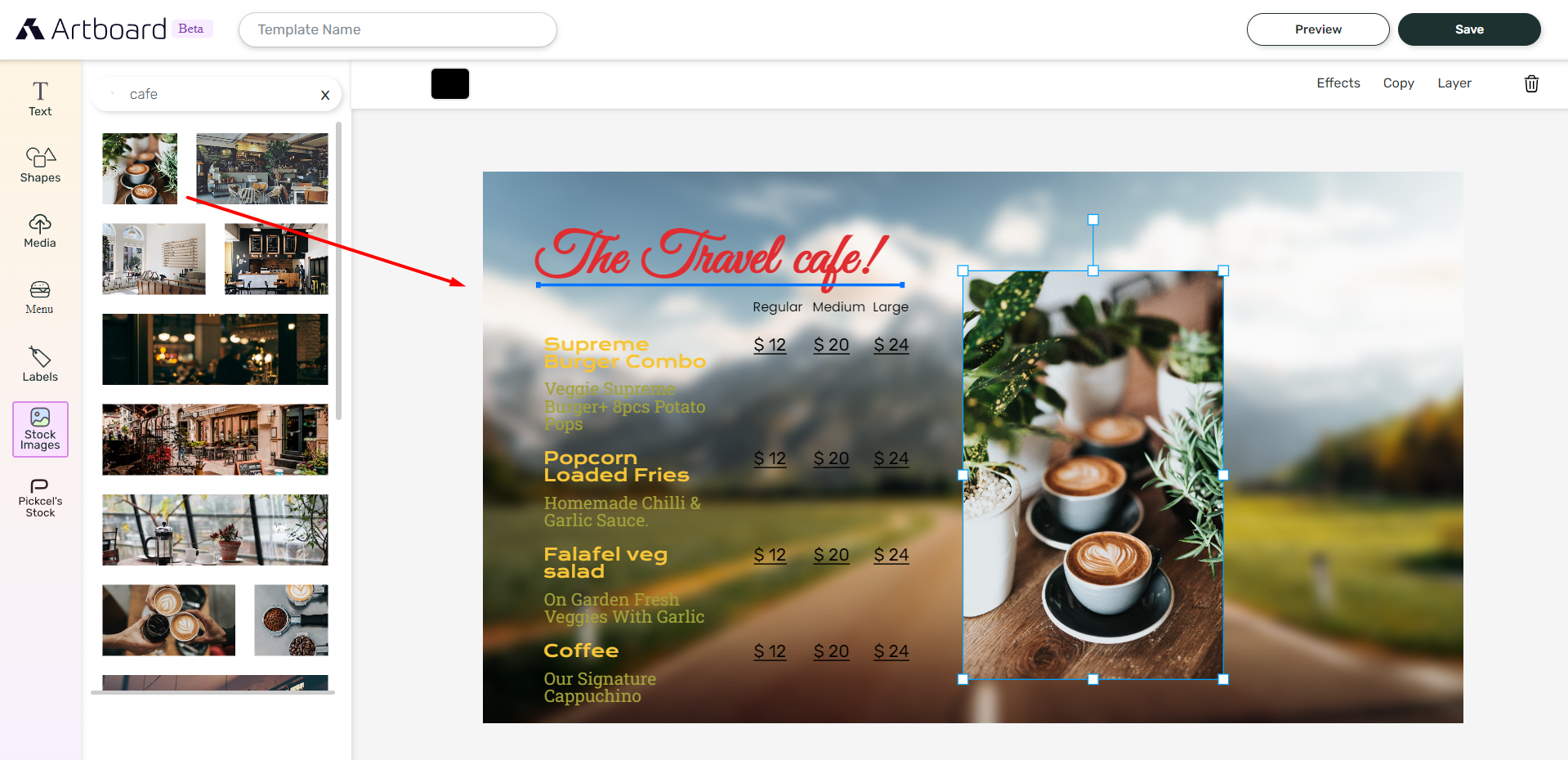 7. You can even edit these elements according to your needs, like color, font, or editing the menu.


Example: Here, you can edit font, color, size, bold italicize or underline this. You can even copy or layer it t back or front, depending on your need. You can delete this font if you don't need it.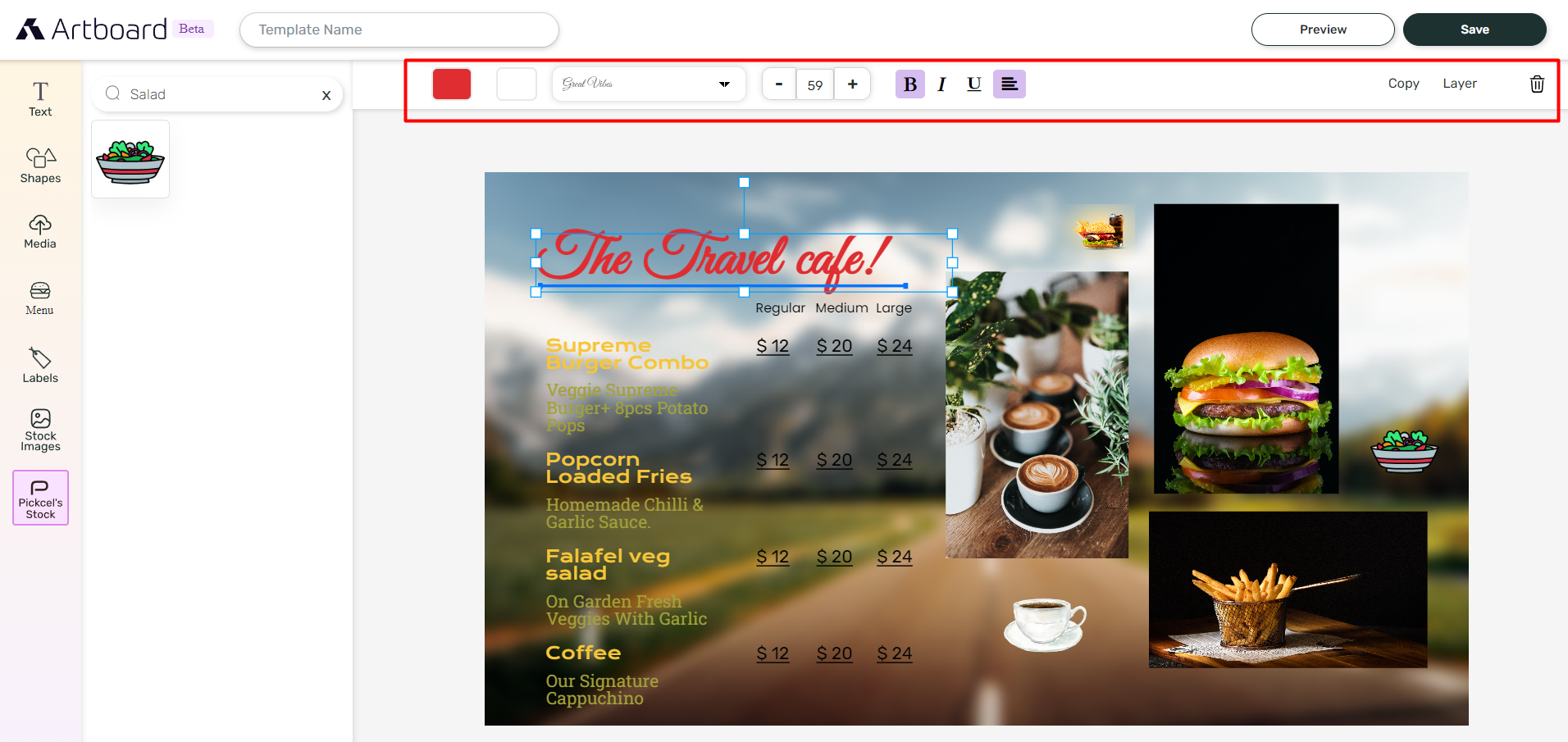 8. Once you are done, you can give a name to this template and click on Save.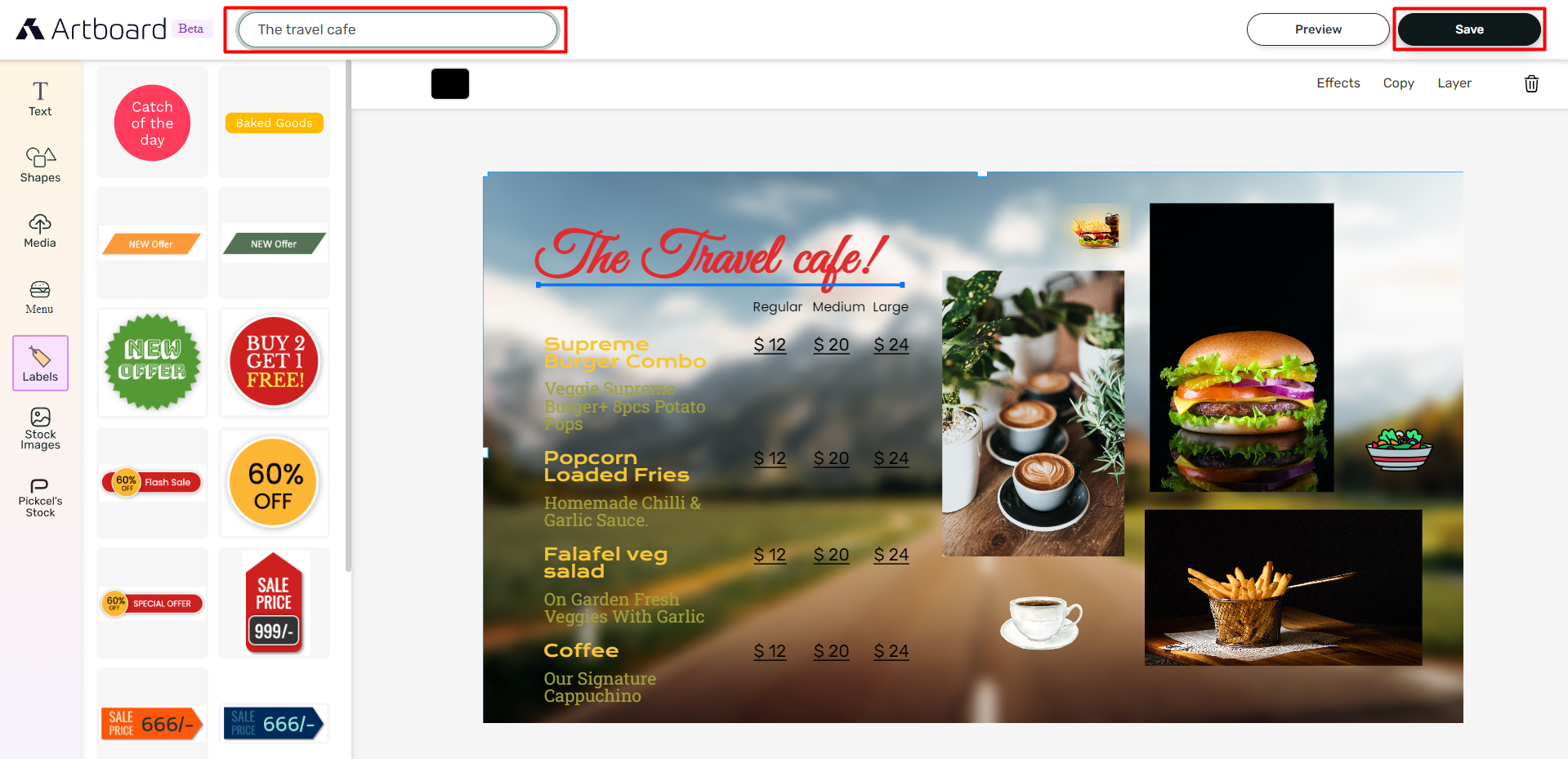 9. Select JPEG or HTML to save and click the Save as button.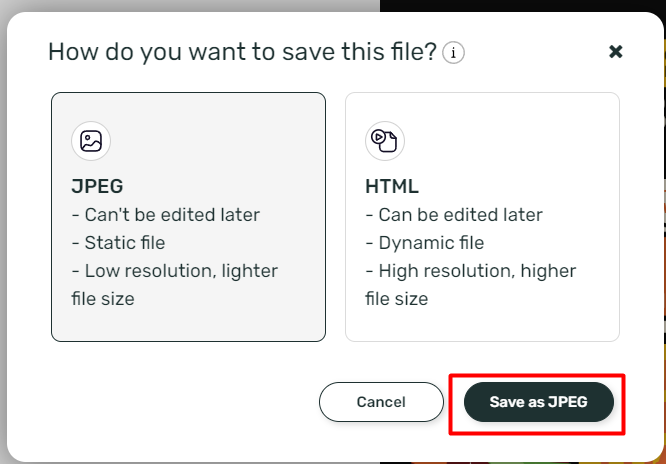 You can check
this document
for the difference between JPEG and HTML.
10. Once its saved, it will be seen in Media section like this: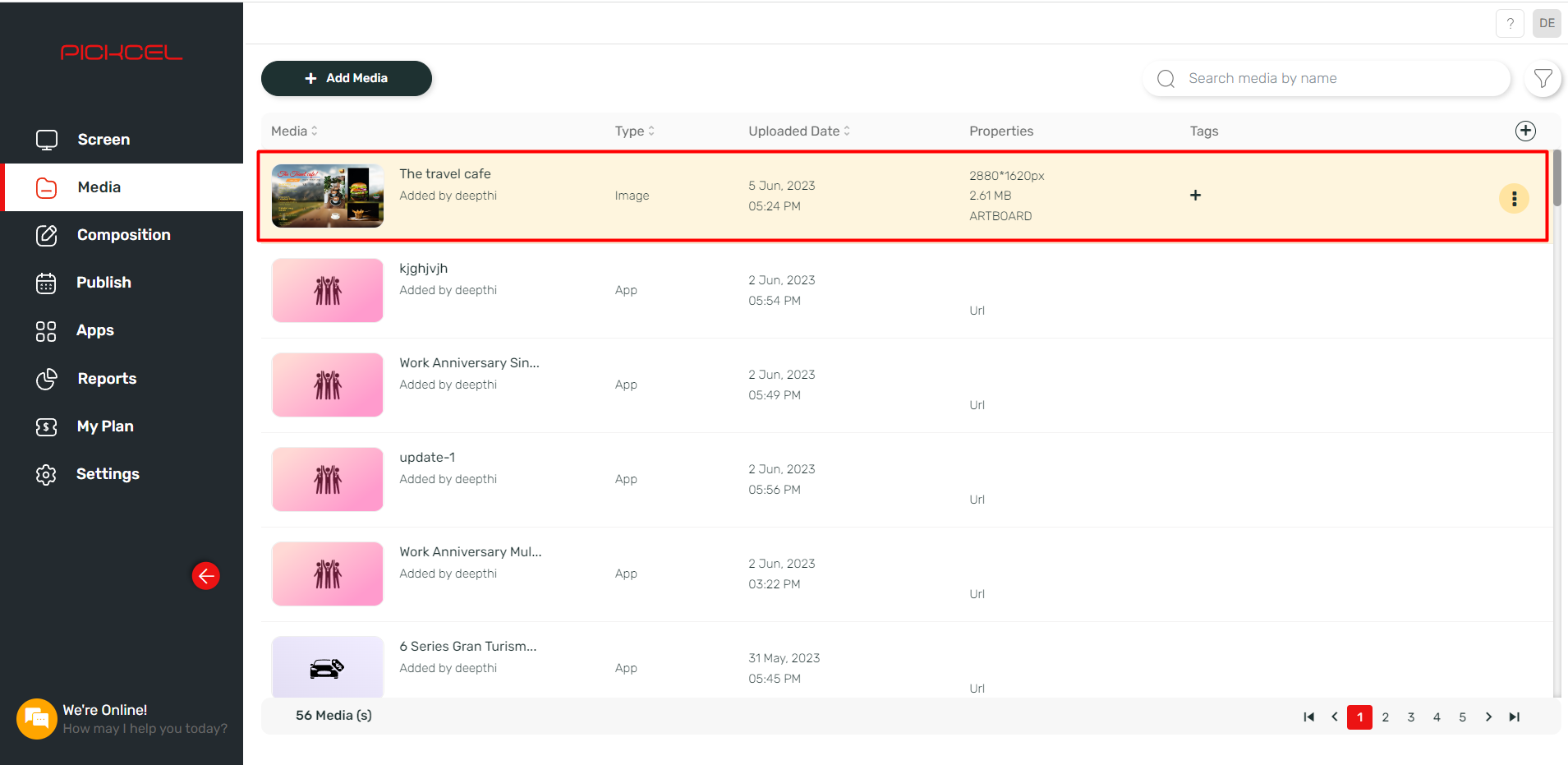 It will look like this on screen: