To view and edit Schedule from screen details,

1.
Login to your Pickcel account
and screen module will be opened. Select the screen that you want view the schedule of.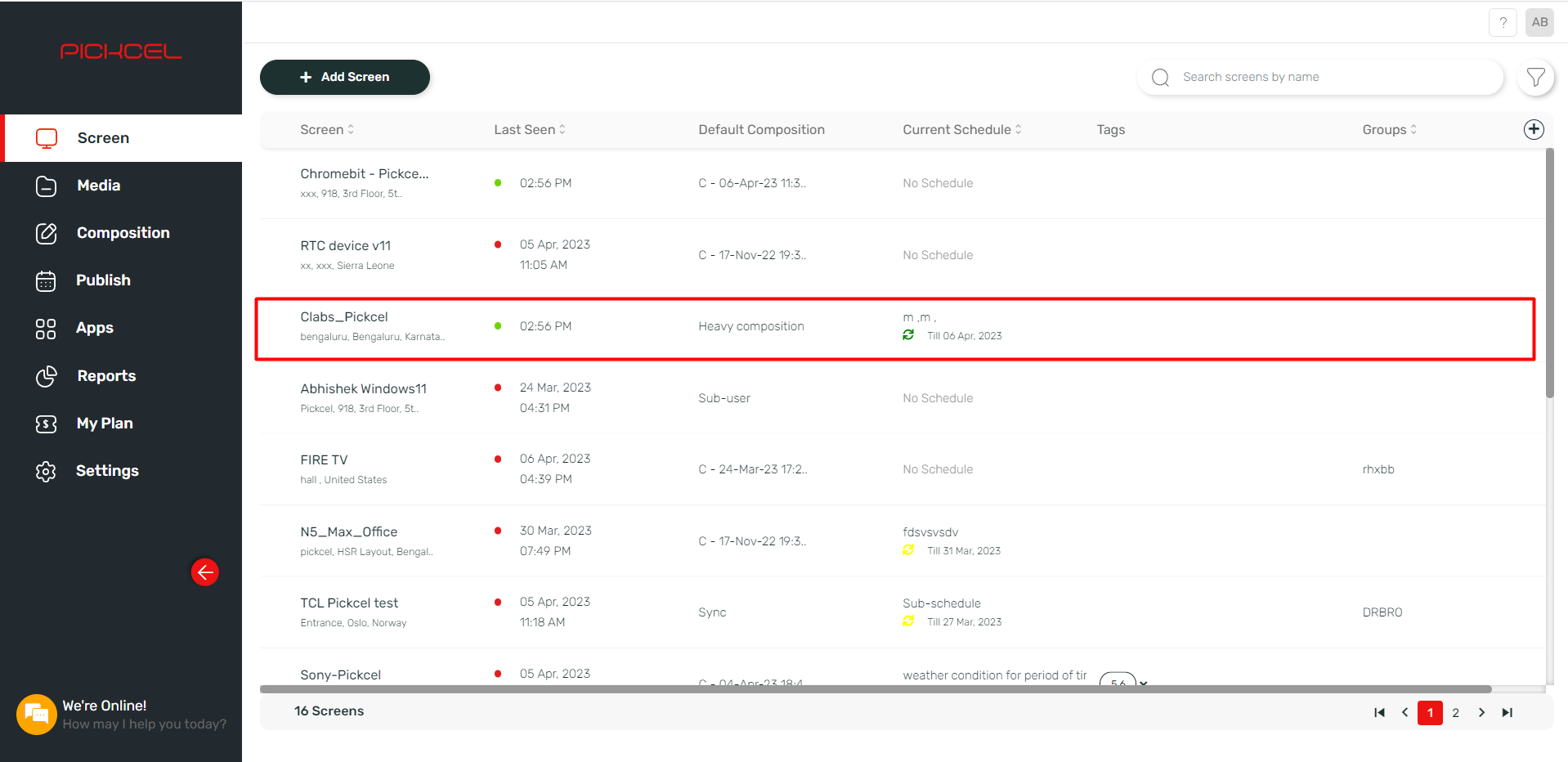 2. You can view the name of the schedule in the column Current schedule.

You can view more details by clicking on three dots and clicking on Contents Calender.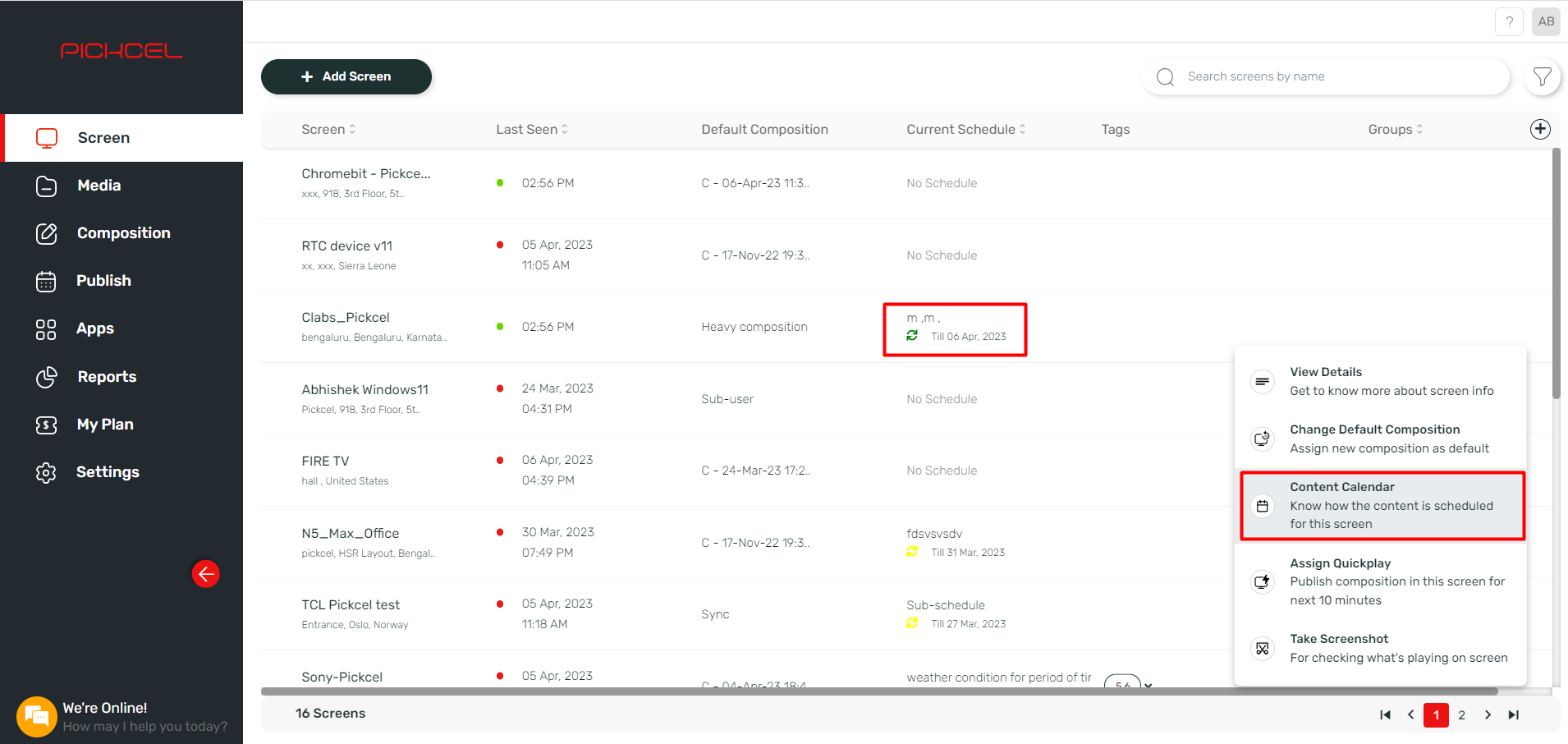 3. A pop up opens and shows the calender. Click on the date that is highlighted to see the scheduled content.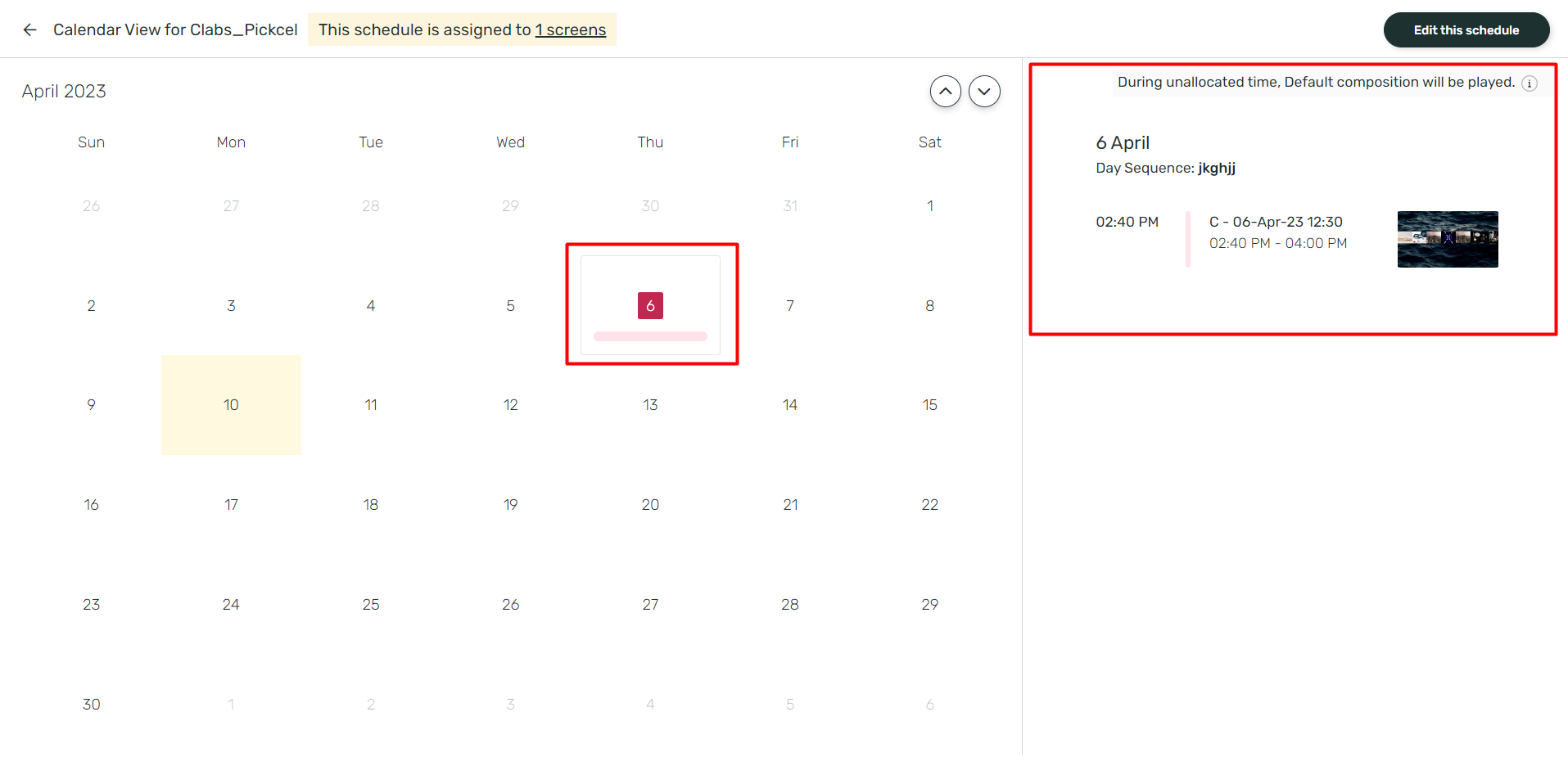 4. Click on Edit this schedule edit the schedule playing.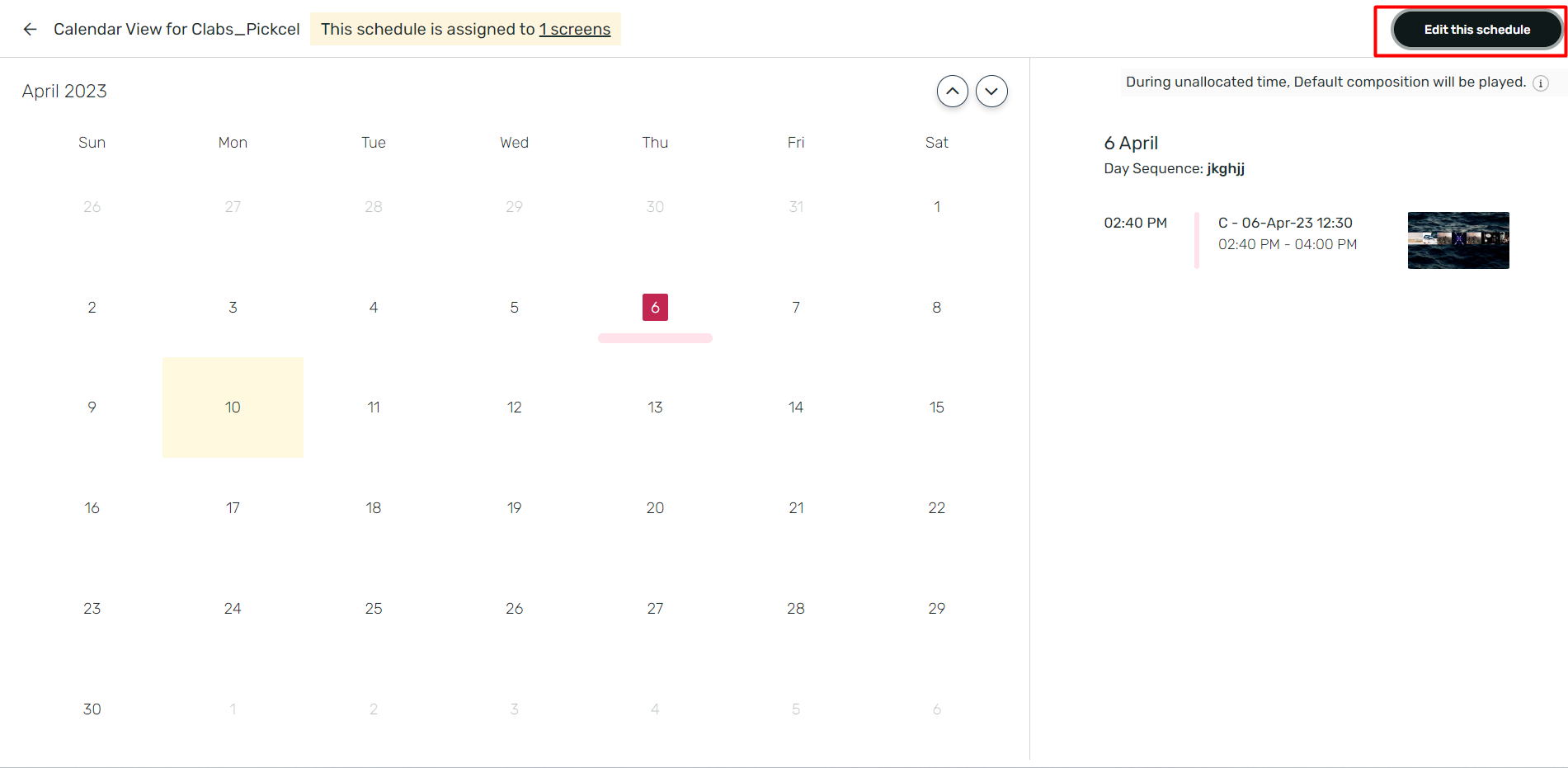 5. Click on Edit anyway to continue editing.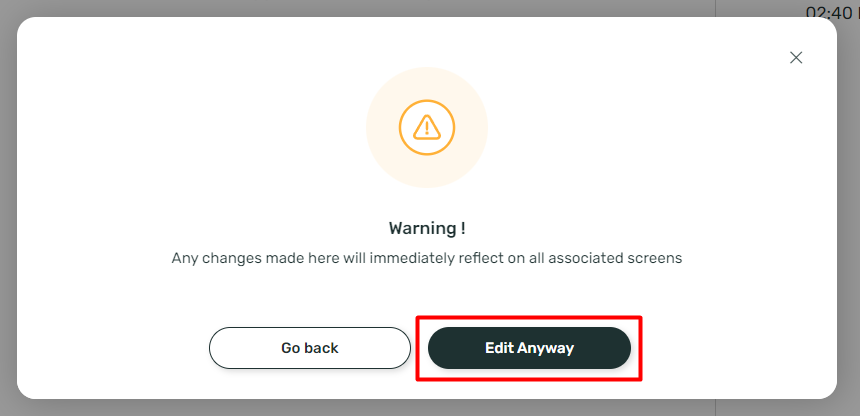 6. Opens the edit schedule page, you can add more dates to the calendar, you can edit the composition or even delete and add a new composition to any new time slot etc. Click on Update after you are done editing the schedule.


Click here
to know more about how to add a schedule/update a schedule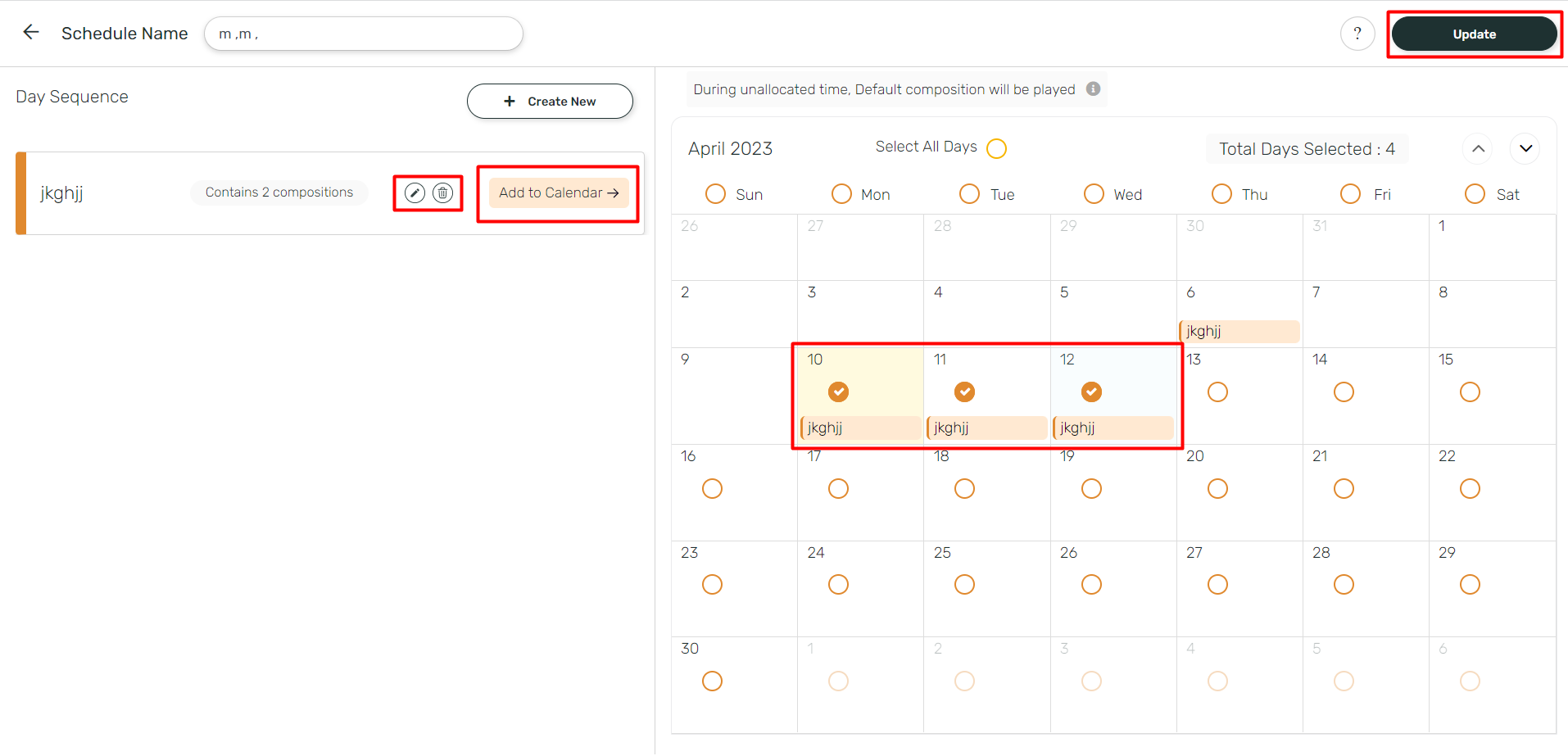 7. A warning pop up will show up and you can click on Update anyway to update the schedule.

8. Once its updated, Publish module opens and shows the updated schedule details.