How do we Schedule or Publish contents on the screen using Publish module(V4)?

Note : This feature will be available to users registered after 27th Jan 2022


Watch us on Youtube !
Scheduling is a way to publish predefined content to the screens for user's choice of time and date. Schedule can be set for any shorter to longer durations (upto 6 months). Use of Schedule option a
llows the users to schedule content for varied simple to complex situations.
Before Scheduling ensure you have created the
composition
, to be scheduled.
Click on "Publish" on the menu and then click on "+Publish" button
Select "Schedule" option from the list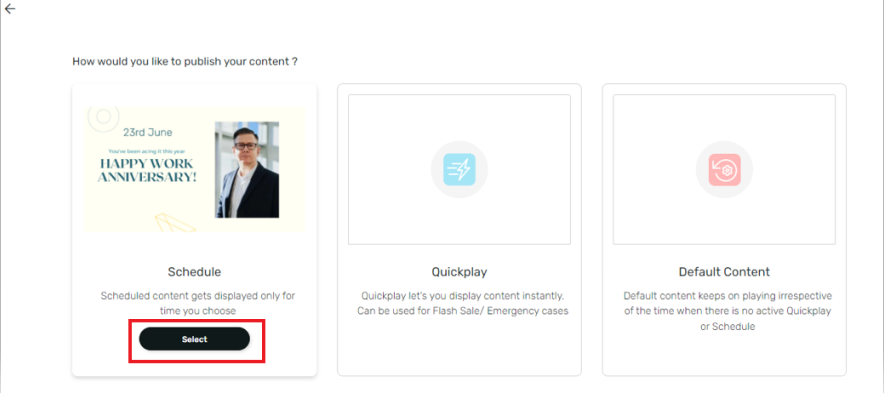 It will take you to the screen selection page. Here you can select screens where you want to publish the content or you can skip it and assign screens later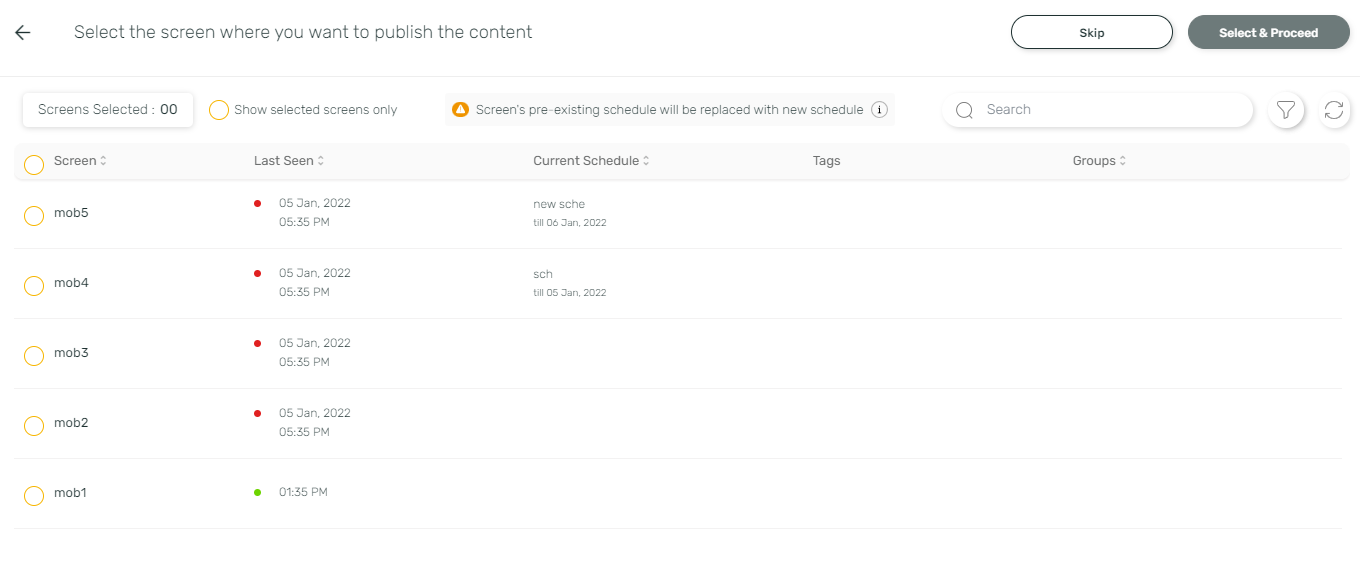 Enter the name of schedule and click on "Create New" against day sequence and create day sequences.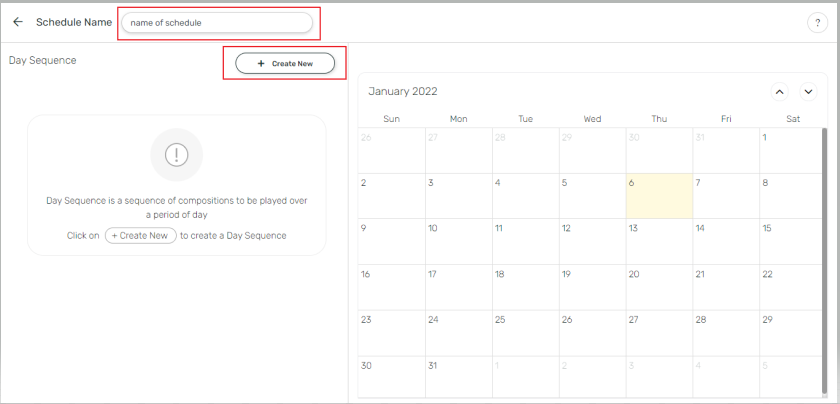 After Day Sequences are added, click on "Add to calendar" button to add these to days of your choice. There is option to choose entire month, weekdays or a particular day alone etc in this module .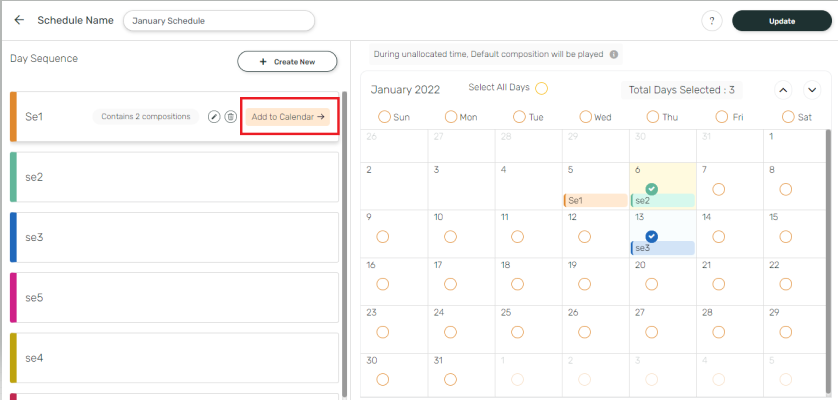 Day sequences can be differentiated easily in the calendar using the colours assigned for them and name is also shown against each day.
After assigning days for each day sequence ,click on "Publish" . If screens were selected in first step,then schedule will reflect immediately on those selected devices. Otherwise,please use "Assign Screens" option against the schedule ,to assign screens to the schedules.