What is a day sequence ? How can I add a day sequence ?
Day Sequence is a sequence of compositions to be played over a period of day. Using this feature, we can schedule what needs to be played on screen for the specified timings and in the order it is arranged.

How to add a day sequence :

Creating day sequence is not a stand-alone option. It is part of schedule creation feature. Before Scheduling ensure you have created the composition, to be scheduled.
Click on "Publish" on the menu and then click on "+Publish" button
Select "Schedule" option from the list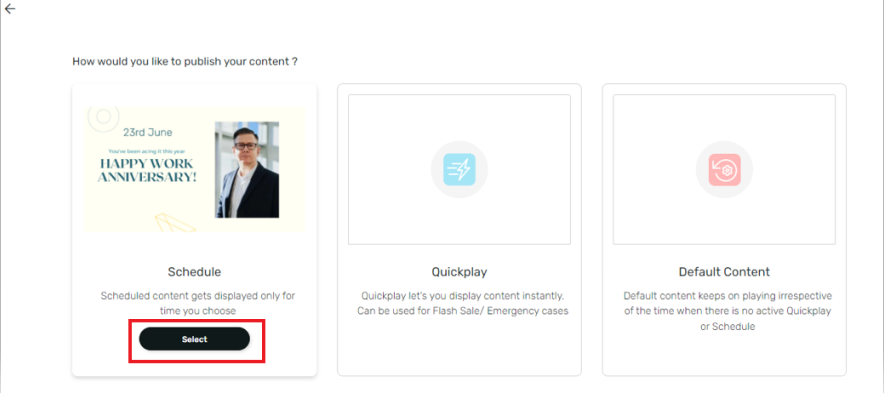 It will take you to the screen selection page. Here you can select screens where you want to publish the content or you can skip it and assign screens later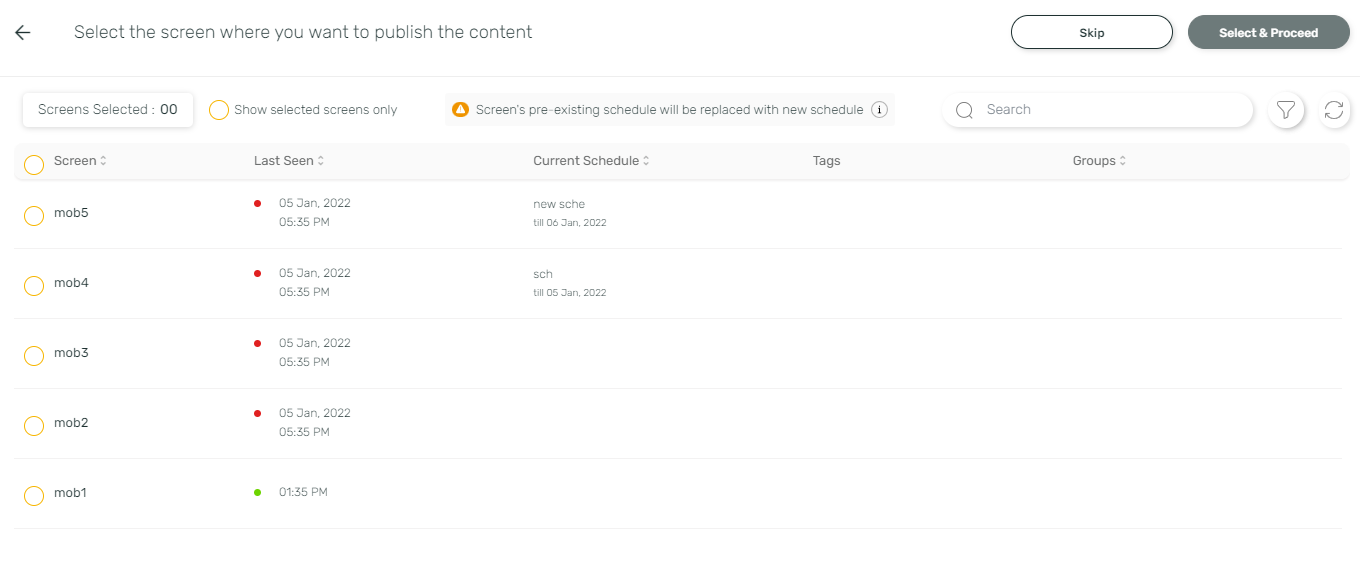 Enter the name of schedule and click on "+ Create New" against day sequence and create day sequences.

Click on the composition required, it will get added to the sequence manager in right hand side. By default it gets added to 6am-7am slot,this can be adjusted to any required time slot by dragging the composition. Any number of compositions can be added this way in the order that user want to show it on the screen and for the selected timings.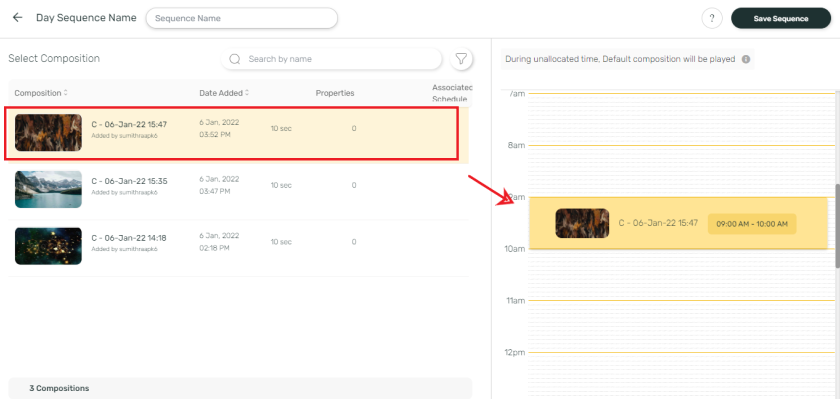 Click on "Save Sequence". More day sequences can be added in same way.
After Day Sequences are added, click on "Add to calendar" button to add these to days of your choice. There is option to choose entire month, weekdays or a particular day alone etc in this module .
​
Day sequences can be differentiated easily in the calendar using the colours assigned for them and name is also shown against each day.
Related Articles

How do we Schedule or Publish contents on the screen using Publish module(V4)?

Note : This feature will be available to users registered after 27th Jan 2022 Watch us on Youtube ! Scheduling is a way to publish predefined content to the screens for user's choice of time and date. Schedule can be set for any shorter to longer ...

Can I add multiple videos in my composition ?

In general, we do not recommend the use of multiple videos, spread in different zones of the composition as the behavior is unpredictable depending on the device you are using . Recommended way of using videos is having them all in one zone in a ...

How to add a webplayer (temporary screen) ?

If you do not have a screen readily available to try out, you may use the 'Webplayer' option in the screen module. The Webplayer allows you to try out how the composition works on a screen. This is just an option to get an idea of how the software is ...

How to add media in Pickcel Console?

1. Login to your Pickcel account. Click on Media module 2. Click on the Add Media button. 3. Click on "Upload files" option 4. Click on "Upload From Computer" to upload or you can also drag and drop media files from your computer. 5. You can track ...

How to add Multiple Slides in a Composition?

Multislide: The Multislide feature lets you add Multiple slides in a single template/composition. You can add different zones in multiple slides and customize according to your wish. Here's how you can create Multislide: 1. Login to your business ...