What is a Layout?
The layout is the arrangement and positioning of media within a composition on a screen. It simply means which content goes where.

How to create a new layout?
1.
Go to
www.pickcel.com
and log in to your registered account to access the Pickcel dashboard.
2.
Click on the Composition menu from left hand side and c
lick on the
+ Add Composition
button.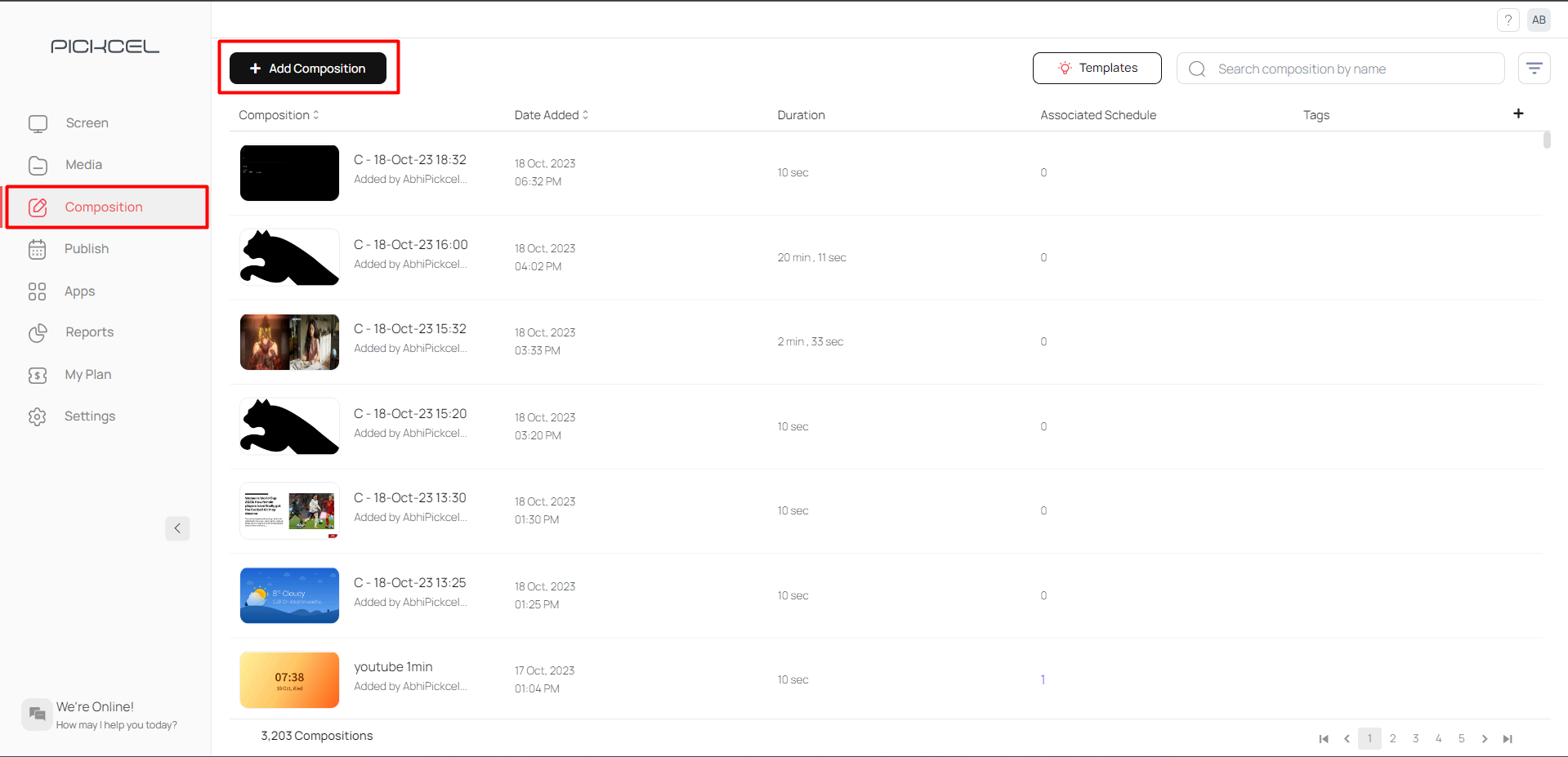 3. To create a new layout, click on the Create New Layout button. It will take you to the layout designer page.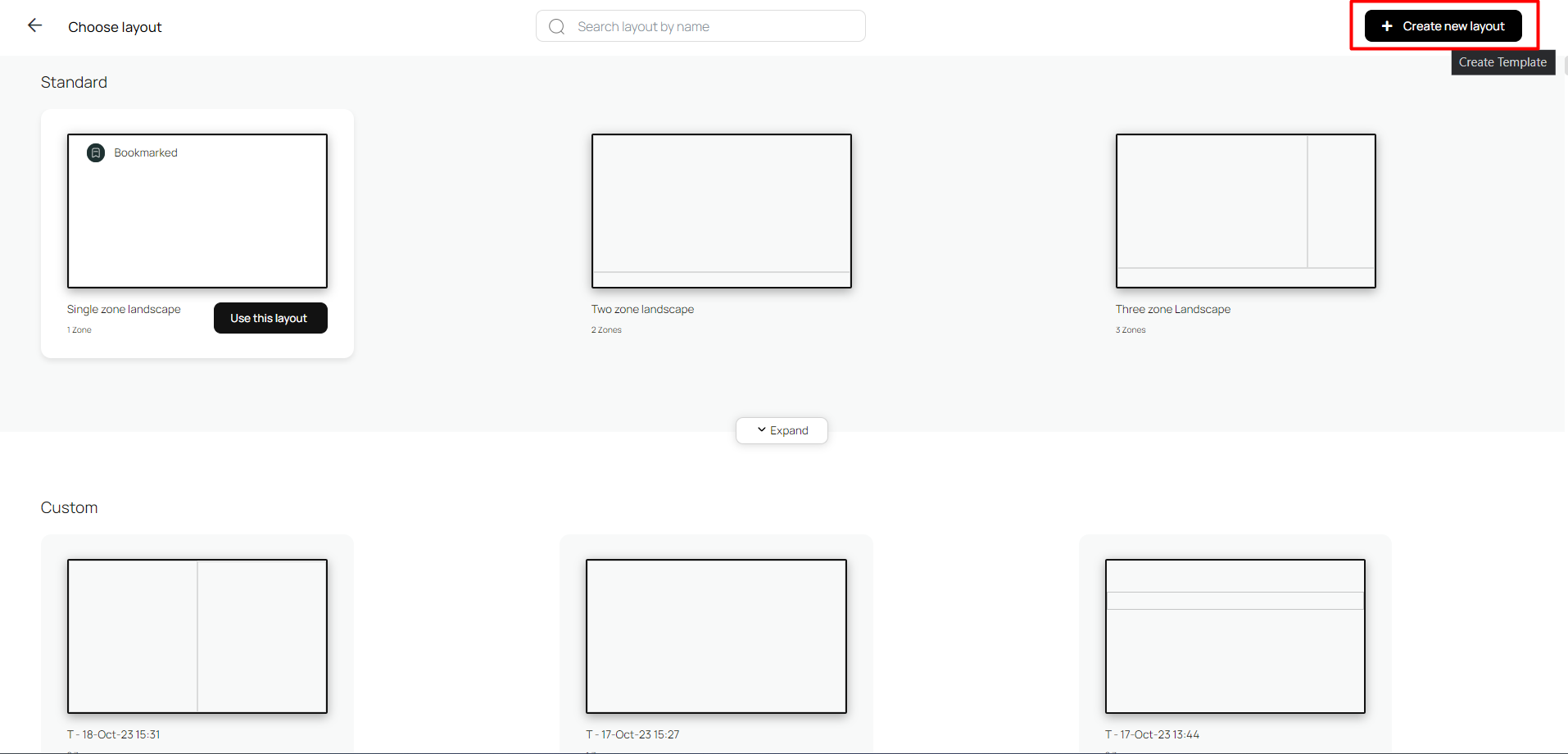 4. The layout designer starts with a blank landscape template. To change the screen orientation (landscape/portrait) or custom resize the template, click the dropdown arrow next to Template Type. You can also remove the grid view by clicking on the check box next to the Grid option.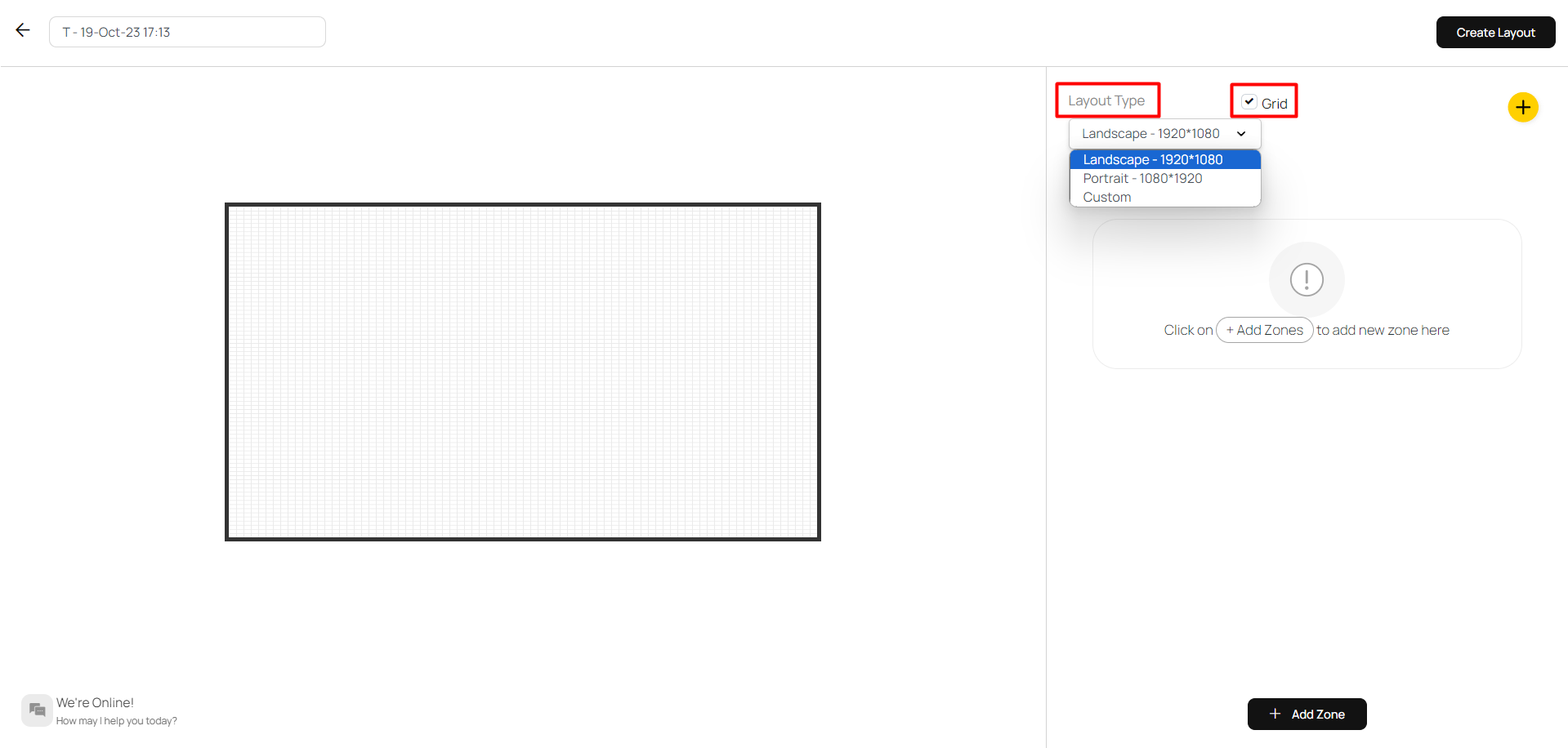 6. To add Zones click on the Add Zone button.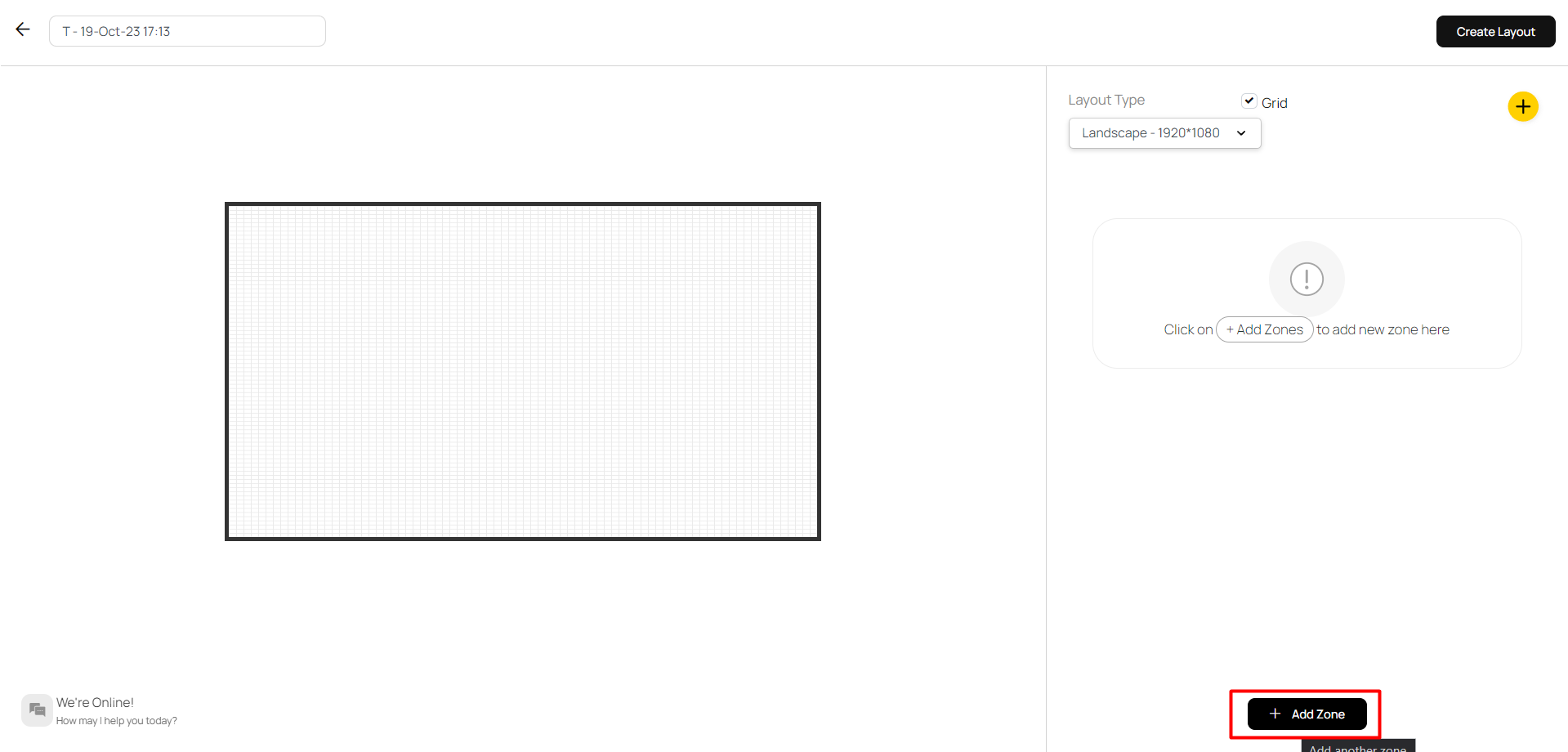 7. An orange-highlighted zone will appear (Zone 1). Resize the zone either by dragging the corners or by manually typing the Width & Height.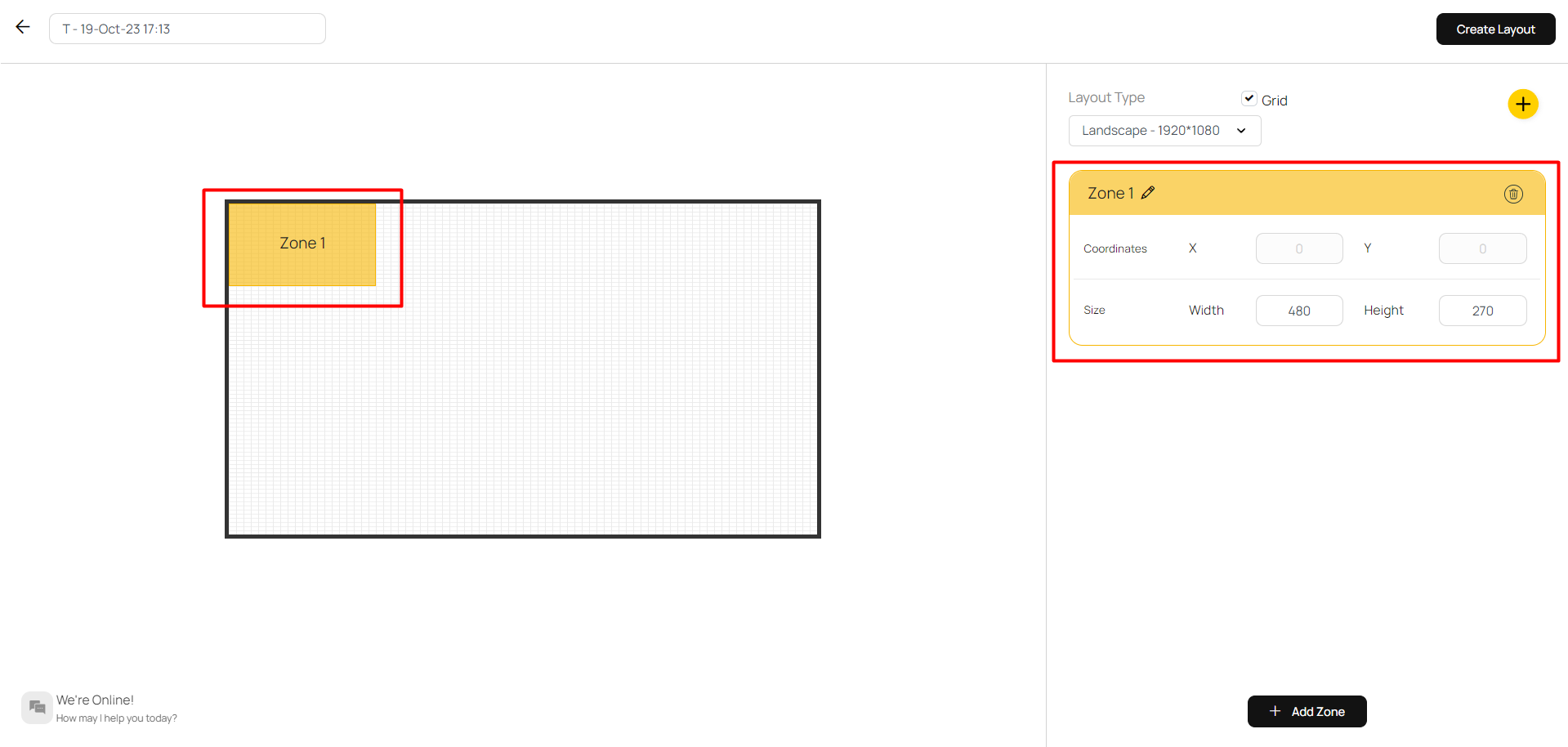 8. Click Add Zone and repeat the process to create as many zones as you want within the layout. You can delete the zones by clicking on the delete icon.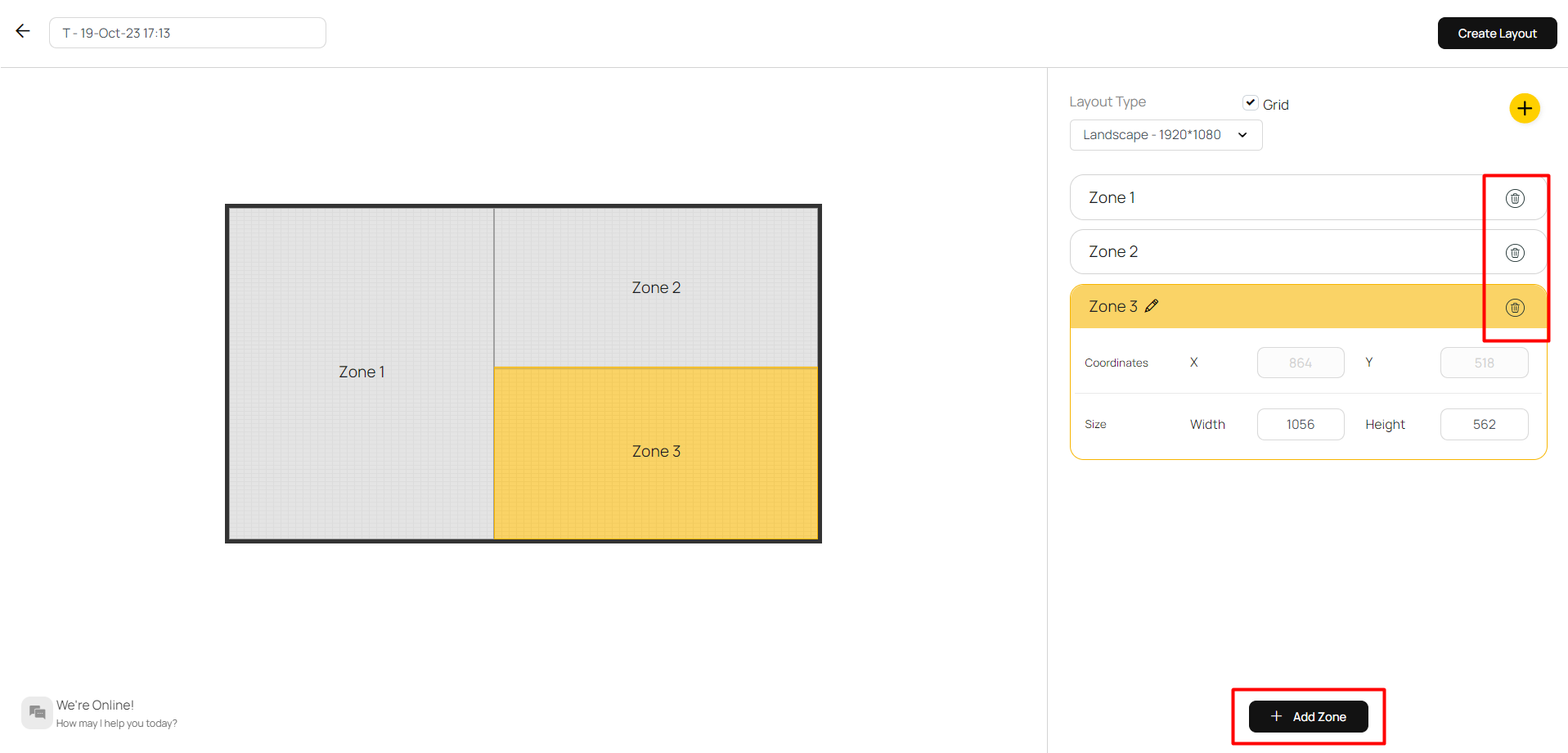 9. You can rename the template from top left side as shown below :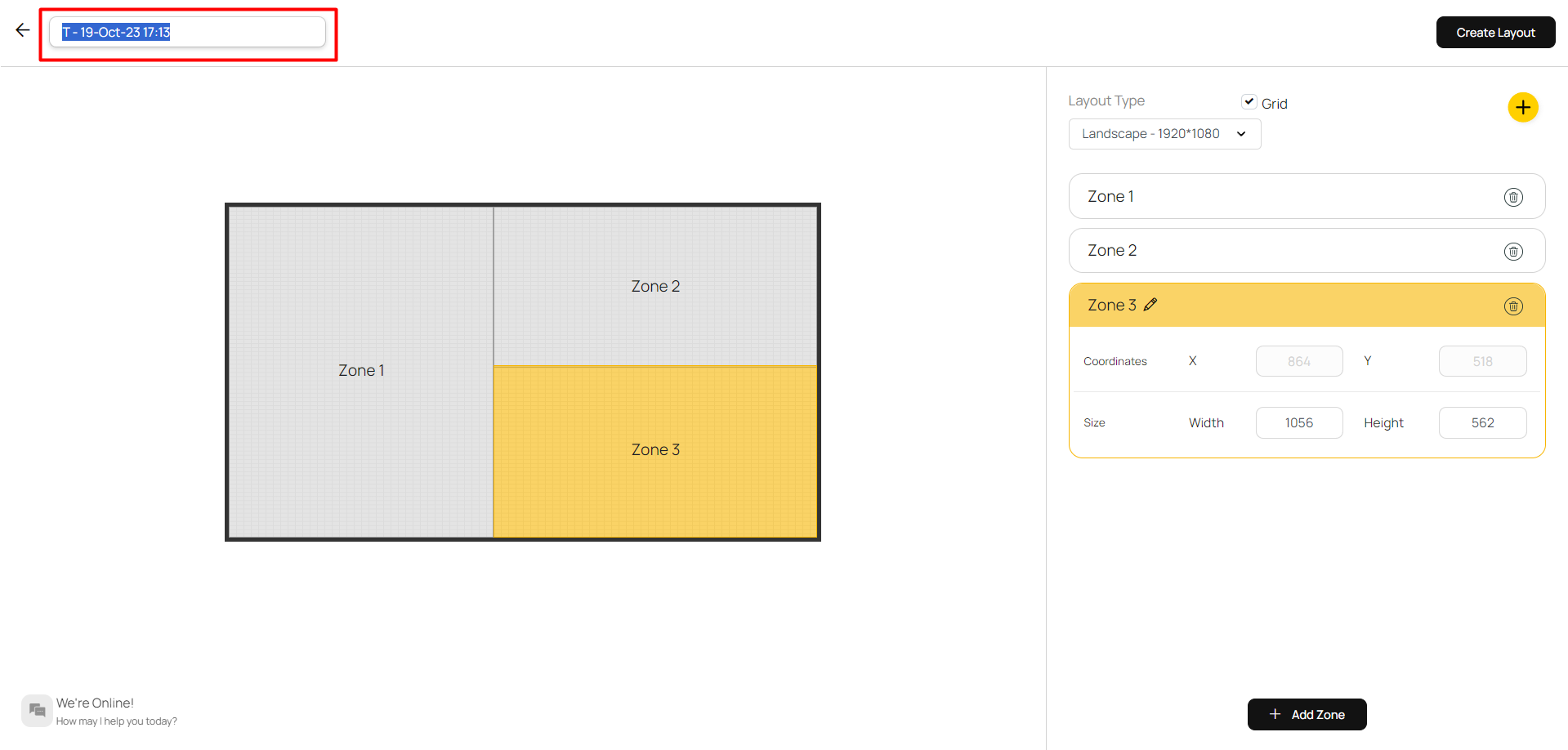 10. Finally, click Create Template to save your layout design.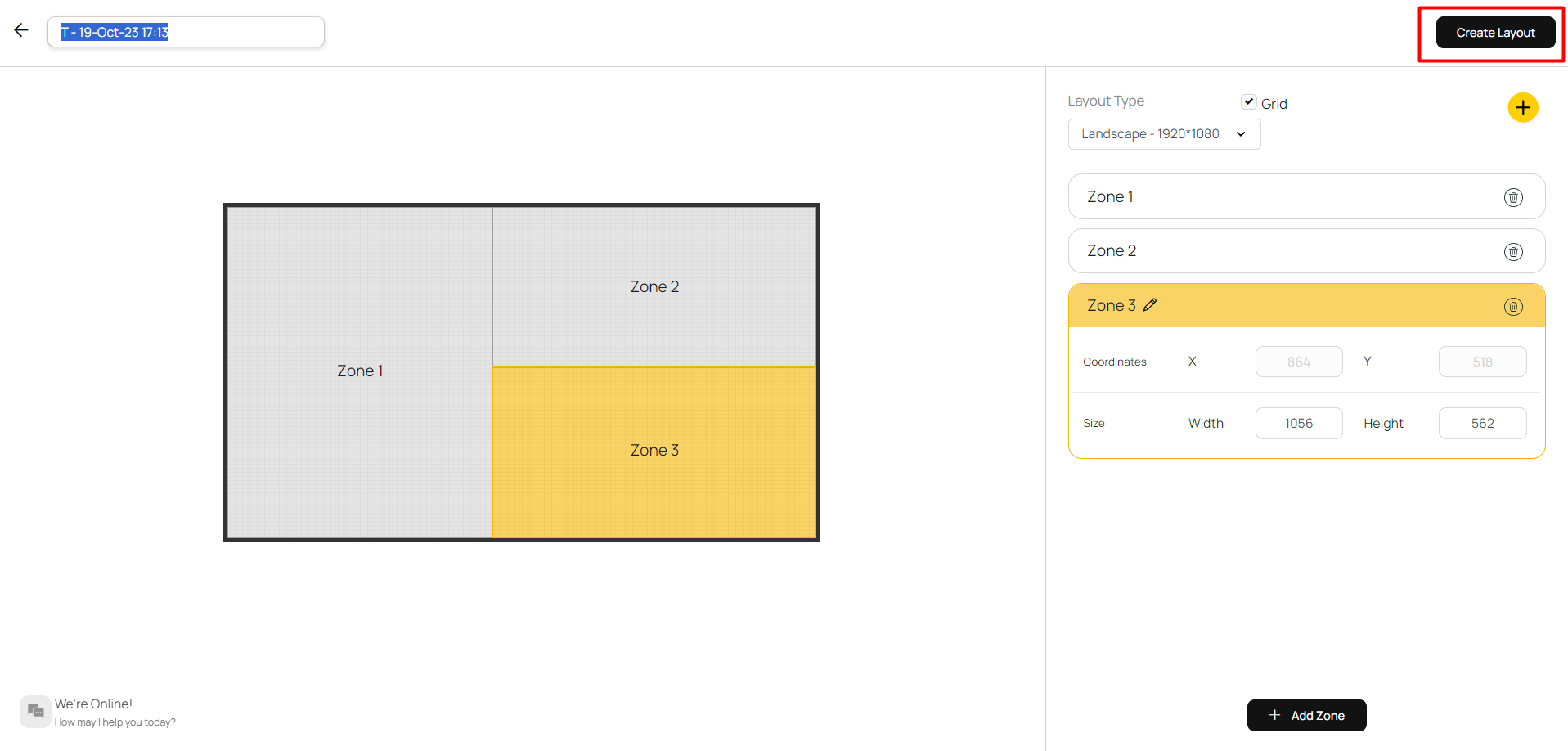 11. Your custom-designed layout will appear on the layout selection page under custom section.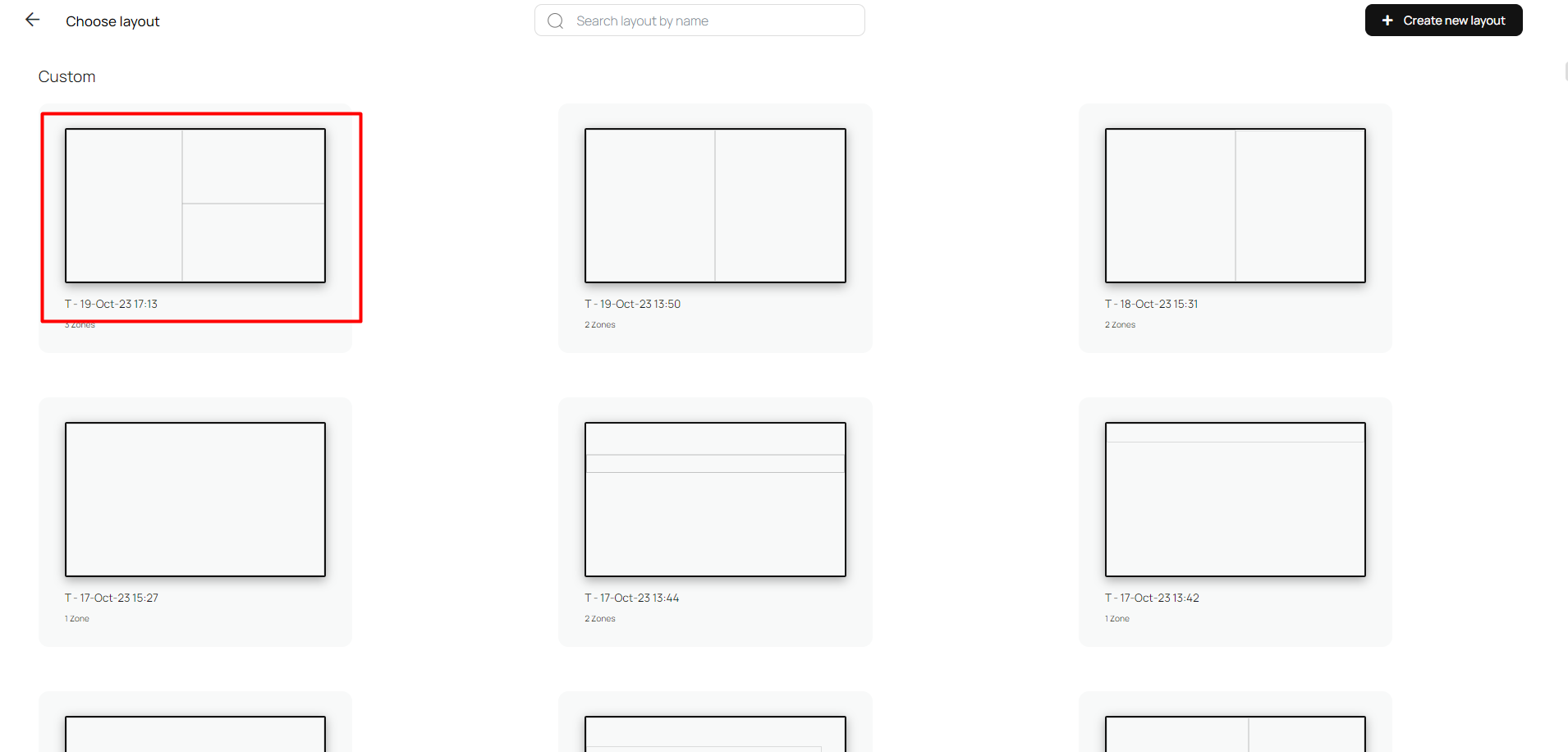 Related article: What is a Composition? How to create a Composition?
Click here