2. A pop-up opens. Enter an app name and a text to identify the Queue.

3. You can check the preview by clicking Preview, and if all looks good, click on Create App. The app gets saved in the Media module of your dashboard.

4. Add it to a composition and share it on your screen.

1. Go to the Media module on your Pickcel dashboard. You will find your saved queue management app. On hover, three dots will appear at the far right. Click on the three dots. From the dropdown menu, select Admin Dashboard.

2. An admin dashboard will open in a new window. All the tokens generated will be displayed on the left-hand side.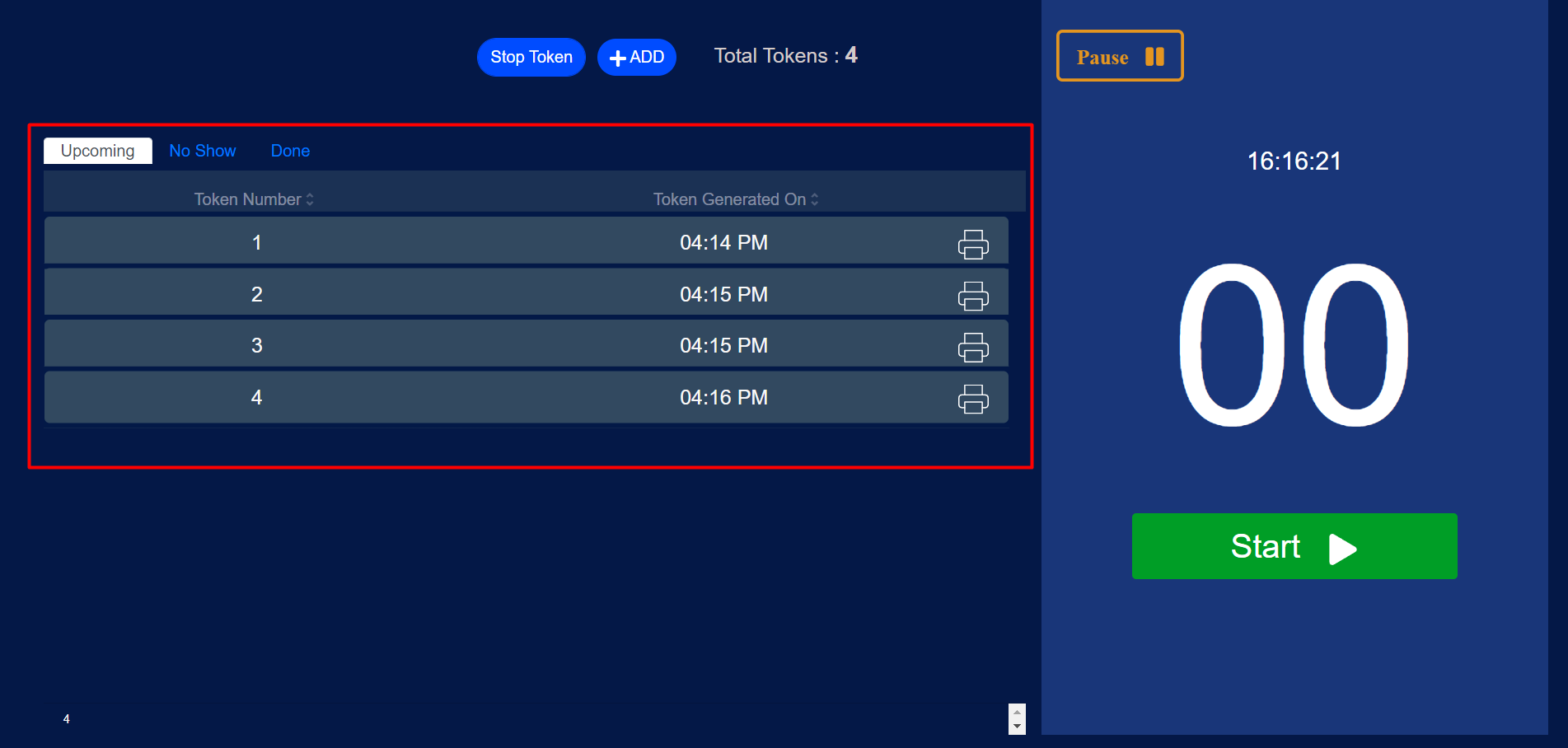 You can also add a token by clicking on the +Add button at the top.
3. On the right-hand side, click on Start, and the queue will start like this.

If the visitor doesn't show up, click on
No show,
and if the visit is done, click on
Done
. After either, the queue will move to the next one.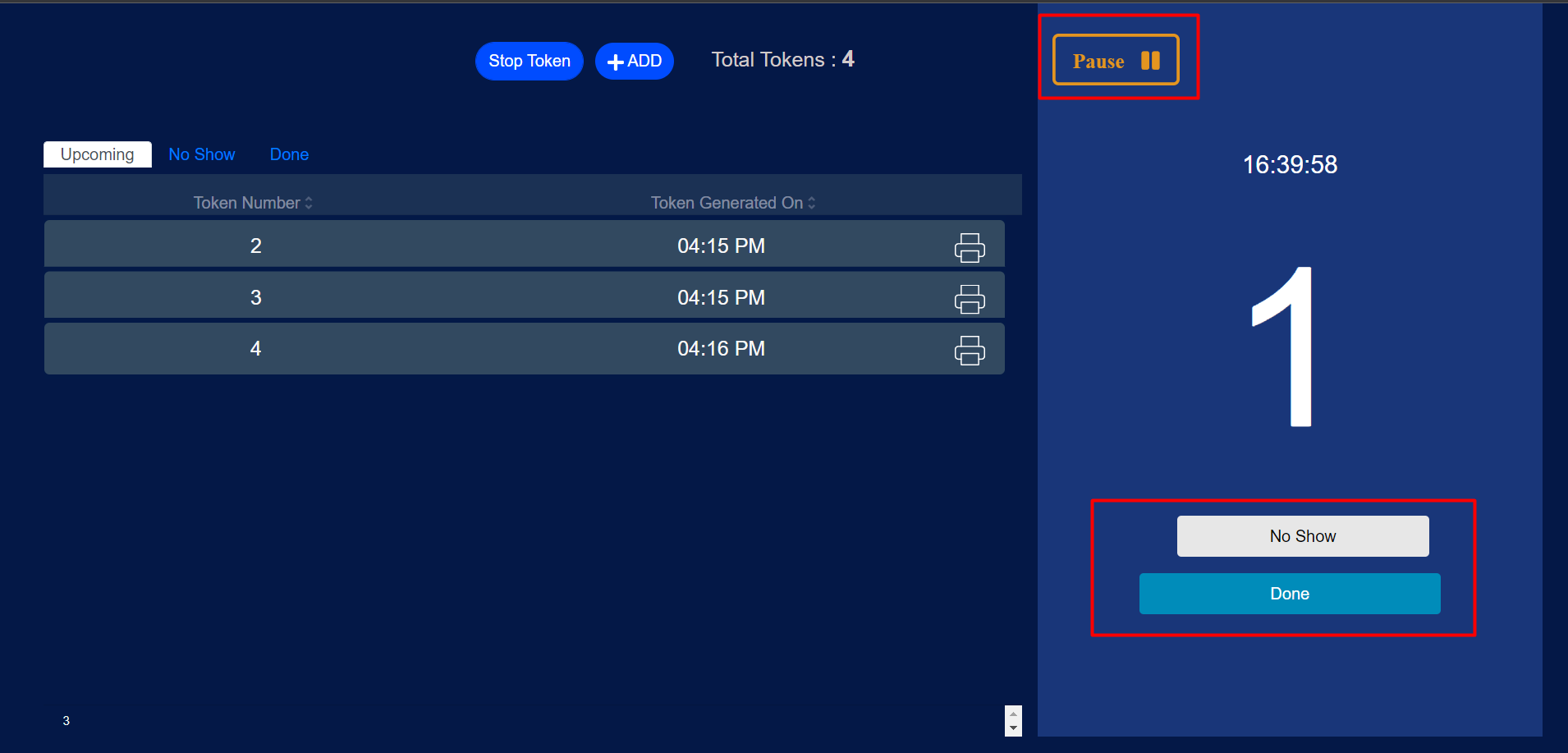 4. Click on Pause to temporarily pause it. You can click on the Stop token to stop it entirely.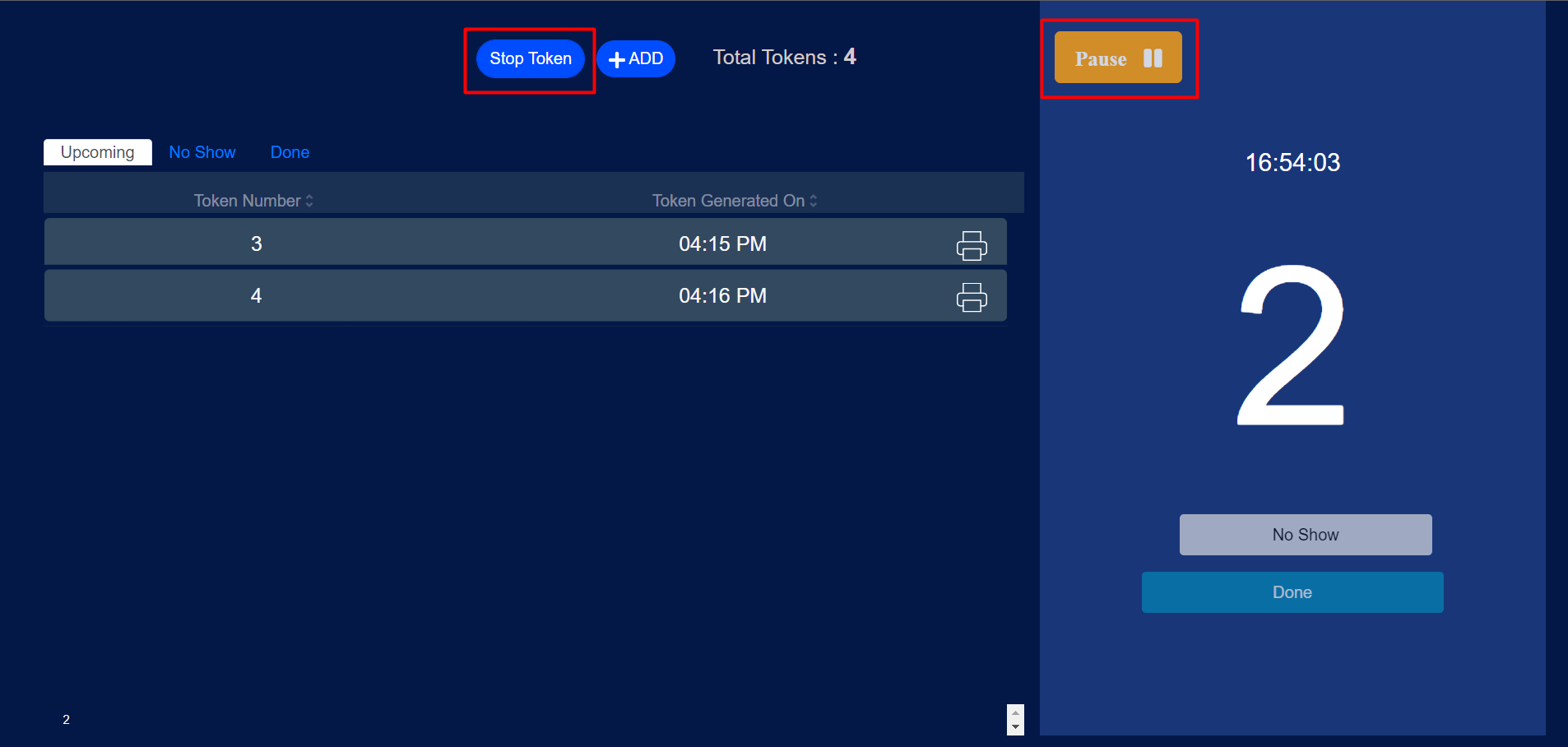 How does the app work for the end users?

1. A QR code will be displayed on the screen with the current ongoing token.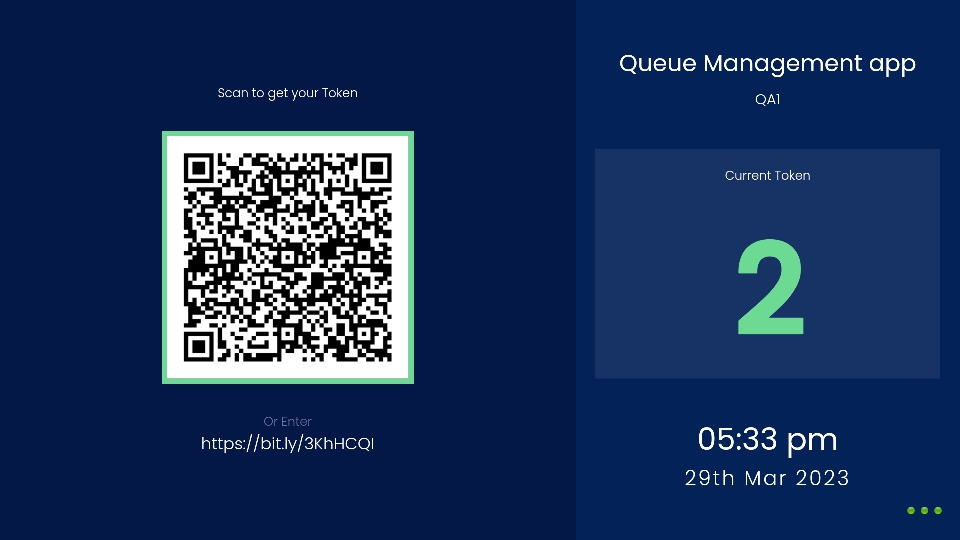 2. User can scan the QR code shown on the screen and generate a token. The token will be shown on their mobile devices like this: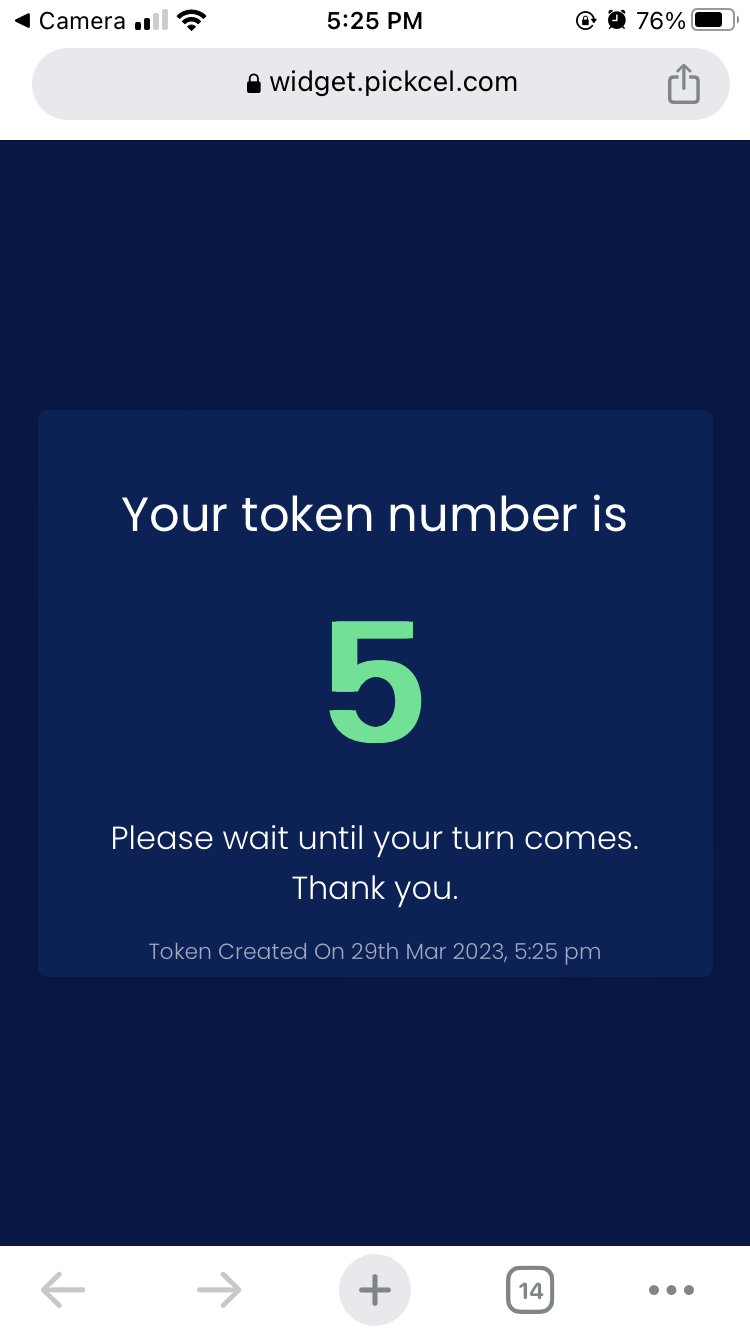 3. When the user's token number is displayed on the screen, it means it is their turn for the visit.

4. On the user's mobile phone, the notification with the token number is updated when it is their turn.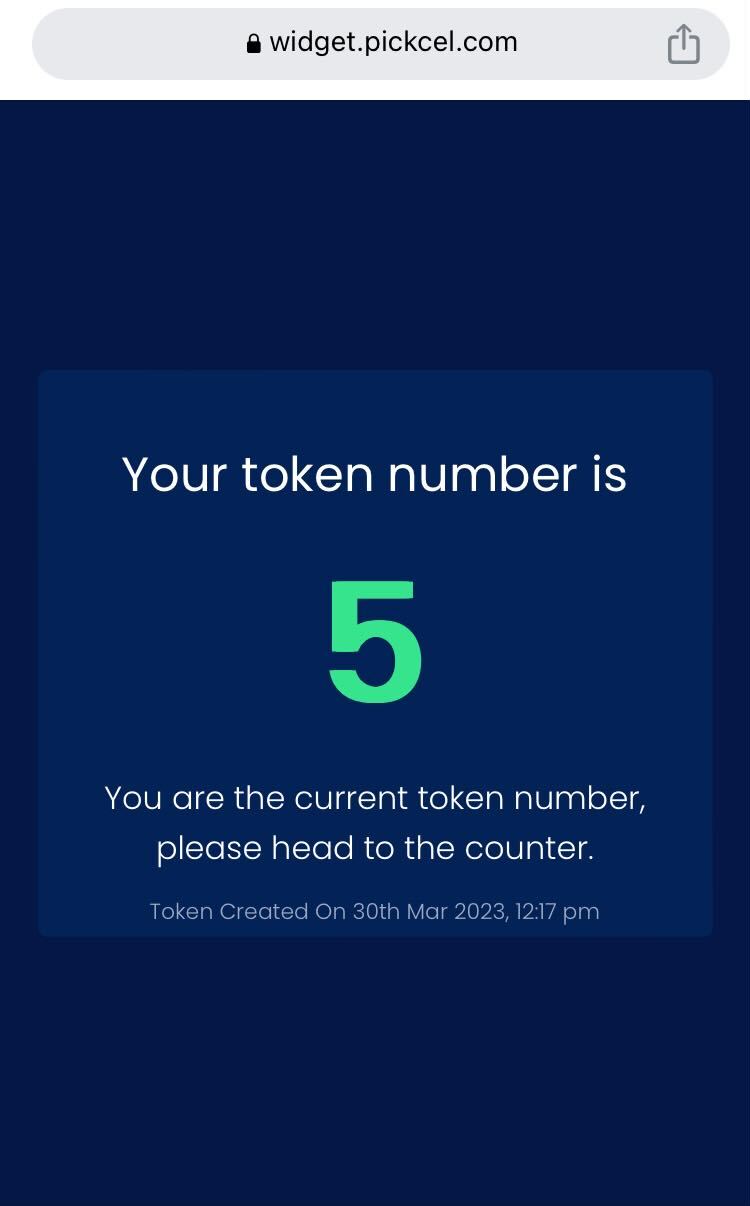 5. Upon the visit completion, a Thank You message is shown on the user's mobile: