What is Quick Play and How to assign a quick play to the screens?
You can use Quick play option if you want to play a composition on a display right now for a specific time. Quick play option takes a higher precedence than already existing schedule in a display. This should be ideally used for emergency notification.

Create a composition ,if you do not have created one already. Read below article to know more about compositions :
There are multiple ways to publish a quickplay :
Method 1 - Publishing a quickplay
Click on "Publish" module from the menu and click on Publish button .
From the available options, select Quickplay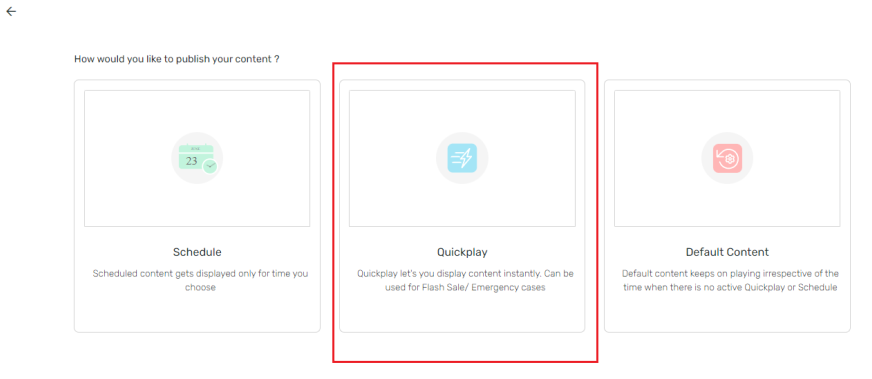 Select the screens on which the quickplay needs to be assigned and click on Proceed

Select the composition which needs to be assigned as quickplay, enter quickplay name and duration and click on Publish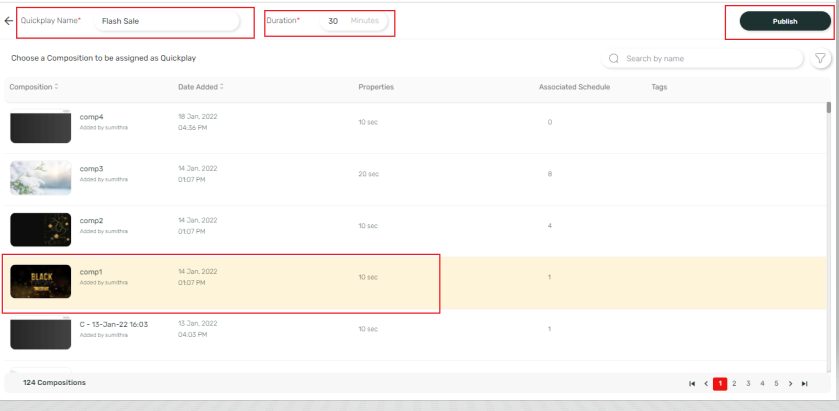 Your Quickplay is now successfully assigned to the screens

Method 2- Assigning a quickplay from composition module

Move your mouse to that composition to see the three dots . Click on "Assign as quickplay".


Give a name to this quick play and provide duration till when the content should run.



Select the screen's on which you would like to assign this quick play.

Click on "Submit". Your contents are now live on the selected screens.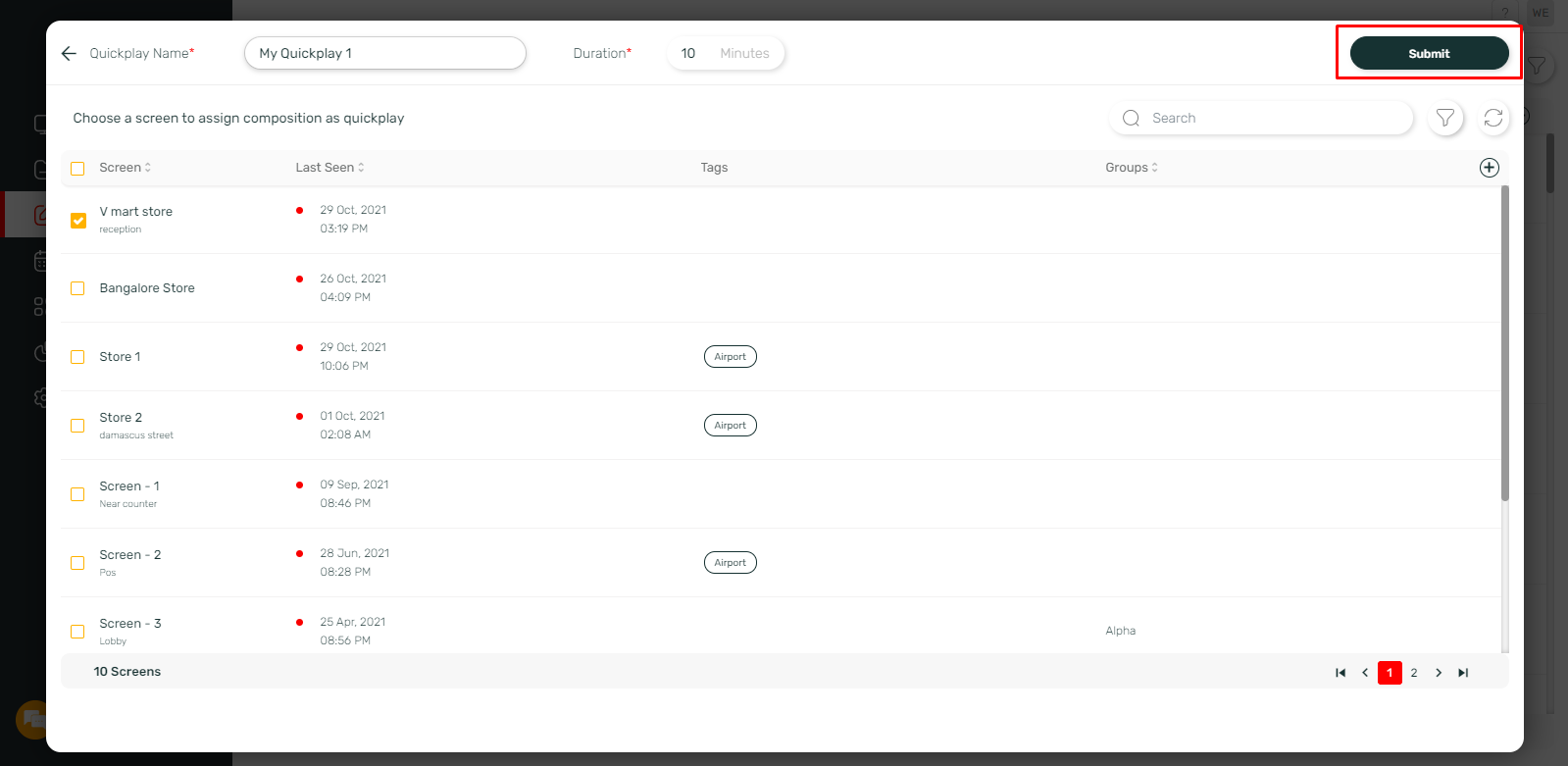 Watch us on youtube!
Related Articles

What is a difference between Quick Play, Scheduling and Default composition?

Quick play : This is to display the contents on the screen on demand immediately for a maximum of 24 hours. This can be utilized for displaying emergency messages. This option will be given first priority while running the contents. Scheduling : Here ...

How can I group the screens based on store ?

For grouping devices/screens based on the store or any other way, you can use the Group option. First you need to create groups from Settings. Please read this article to know more -> What is a Group and how do I add a Group? Once you have the group ...

Do I need active internet connection to play contents in Pickcel digital signage?

Pickcel supports offline content rendering for Image/Video and Scroller app. In these cases, the Pickcel player downloads all content locally and plays as per the schedule. However, an active internet connection is required on the signage player for ...

Does Pickcel provide display screens?

We do not sell screens directly. However, we can support you in procuring display screens. We have a tie-up with leading Panel manufacturers like LG, Samsung & Phillips. For further information, you can reach out to our sales team.

How can I buy more licenses and add more screens ?

If you are on free trial : 1. Log in to your Pickcel account. Click on My Plan from the menu and select the upgrade option of your choice. 2. Enter your address details, GST number in the form and click on Proceed 3. It will take you to the stripe ...