How to change orientation (landscape/portrait)?
1. Go to the app
settings
.
To go to the setting screen,
Connect mouse to the device >
while the app is running on screen > Double right-click > it will redirect you to the Setting screen.

2. Click on the Setting button.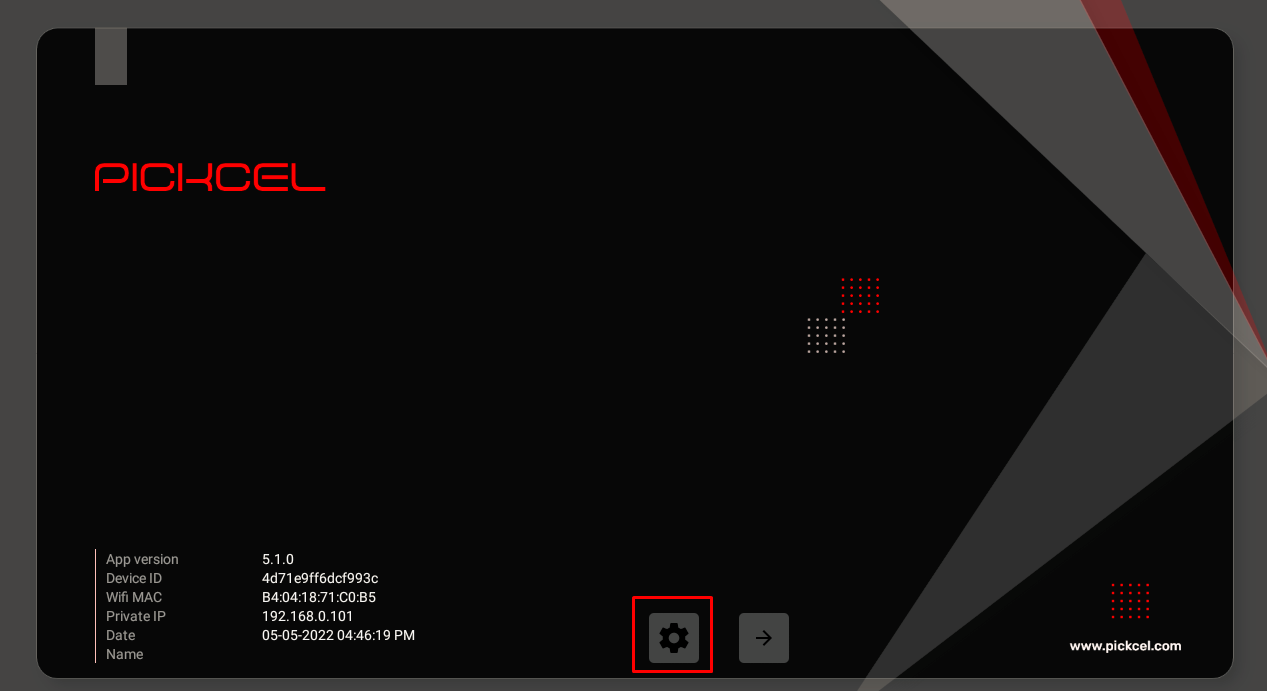 3. select the orientation (landscape /Portrait).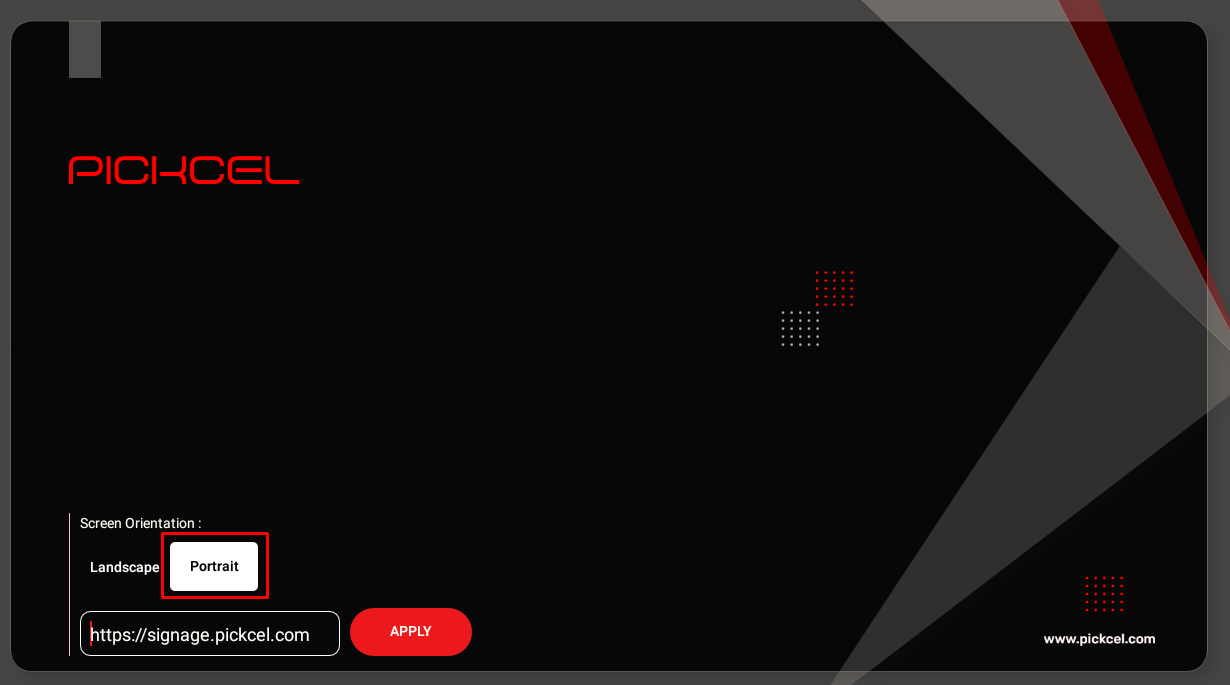 4. Click on Apply.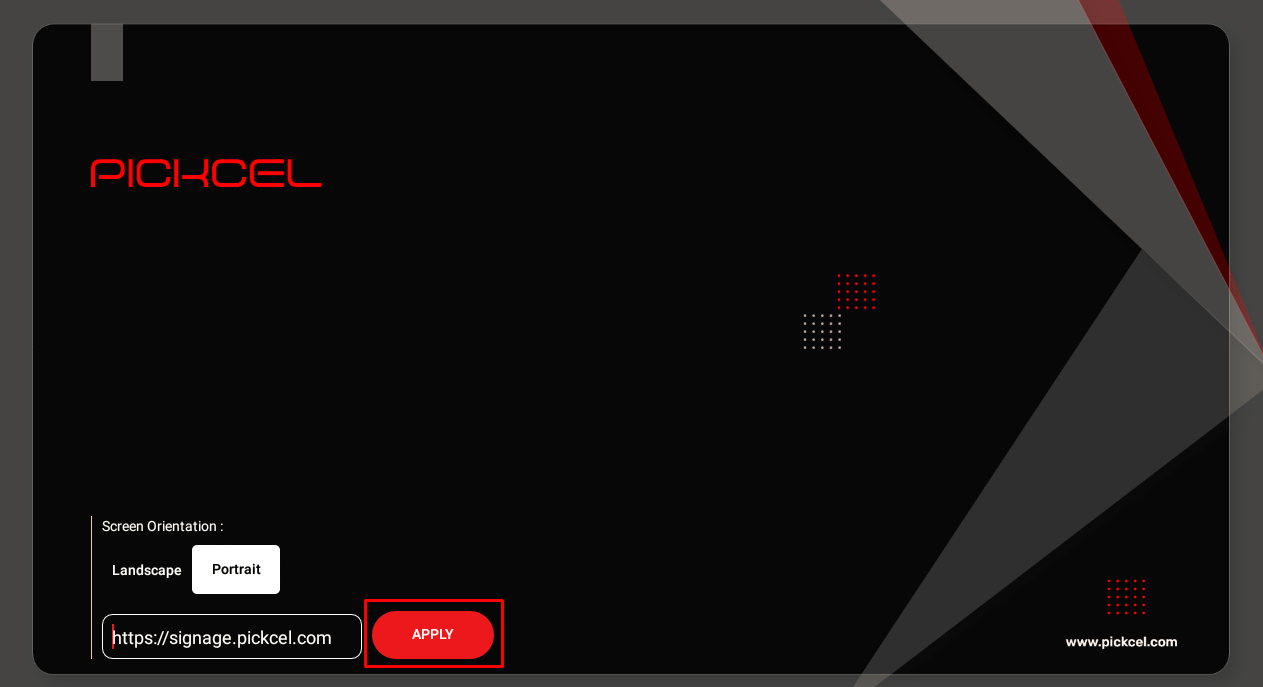 5. Click on the Launch app button.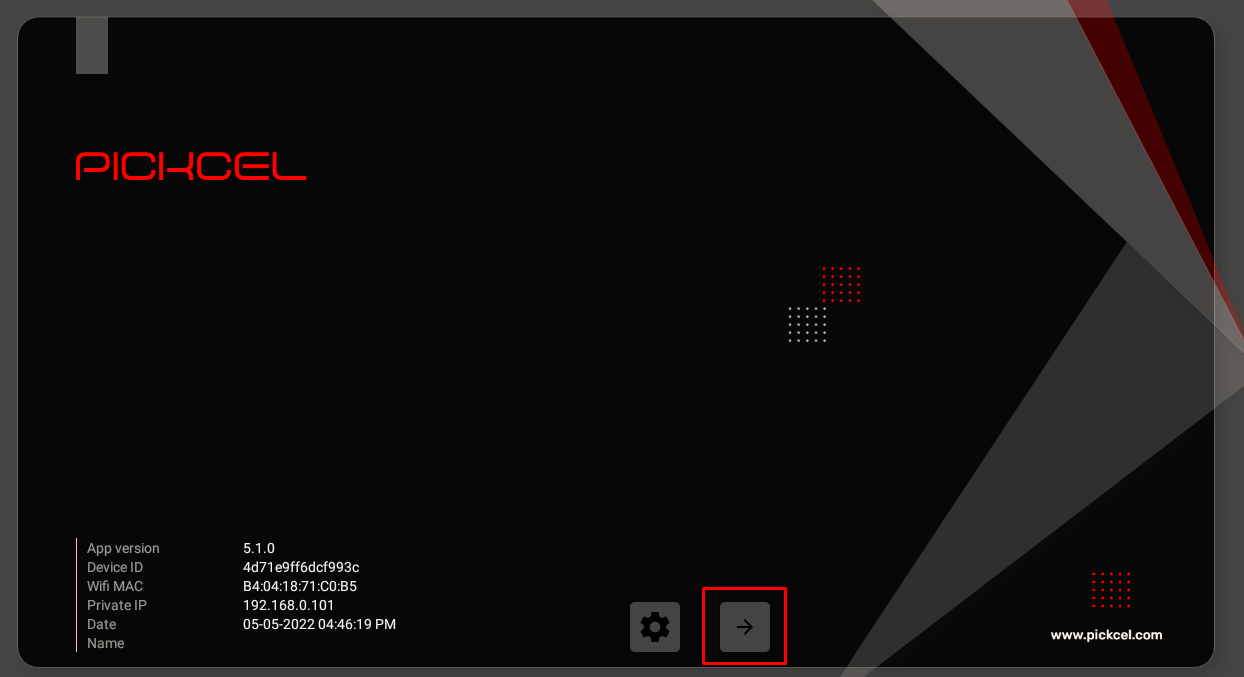 Note: To turn the Pickcel app landscape to vertical , The device must have Portrait option




Related Articles

What is a layout? How to create a new layout?

What is a Layout? The layout is the arrangement and positioning of media within a composition on a screen. It simply means which content goes where. How to create a new layout? 1. Go to www.pickcel.com and log in to your registered account to access ...

What is Composition? How to create a Composition?

Watch us on youtube ! What is Composition? 'Composition' refers to the way your contents are presented on your digital signage screen. It includes the layout of the screen, the number of zones or partitions within the screen, and the orientation of ...

How to upgrade from the free plan?

1. Log in to your Pickcel account. Click on "My Plan" from the menu and select the upgrade option of your choice. 2. Enter your address details, GST number in the form and click on "Proceed" It will take you to the stripe checkout page 3. Enter the ...

Why is my scheduled content not reflecting on the screen?

Please check the following: 1. Go to 'Screens'. Module, Click on the Screen name to see the screen details. Check if your scheduled content is shown under 'Currently Playing'. If not, then check the next step. 2. Go to the 'Publish' module. Check if ...

How to install the Pickcel software on Samsung Tizen TV?

Please follow the below steps to install Pickcel software on Samsung Tizen TV : 1. Select your language and press the 'OK' button. 2. Select the installation type as 'Basic Setup' and click on 'OK'. 3. Select the Display Orientation and Click on ...