How to install the Pickcel software on an Android player using Play Store?
1. On your Android device, click on the 'Play Store' icon.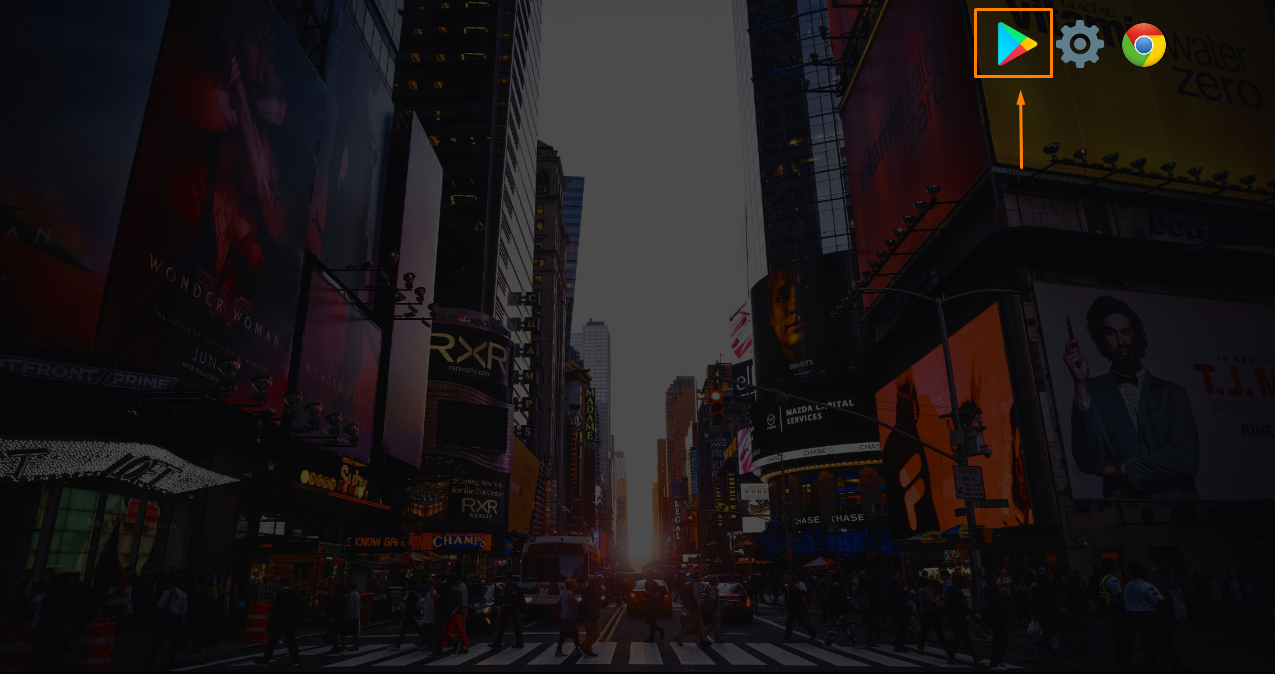 2. Click on ' Sign in.'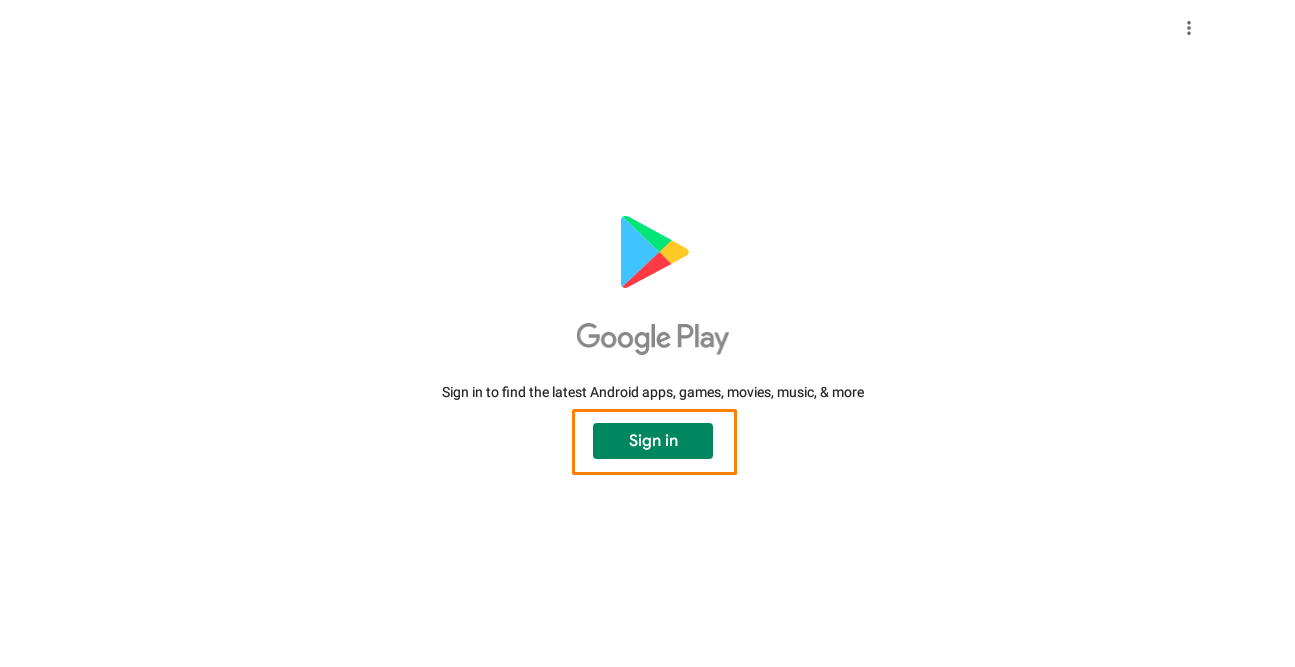 3. Sign in with your email or phone number.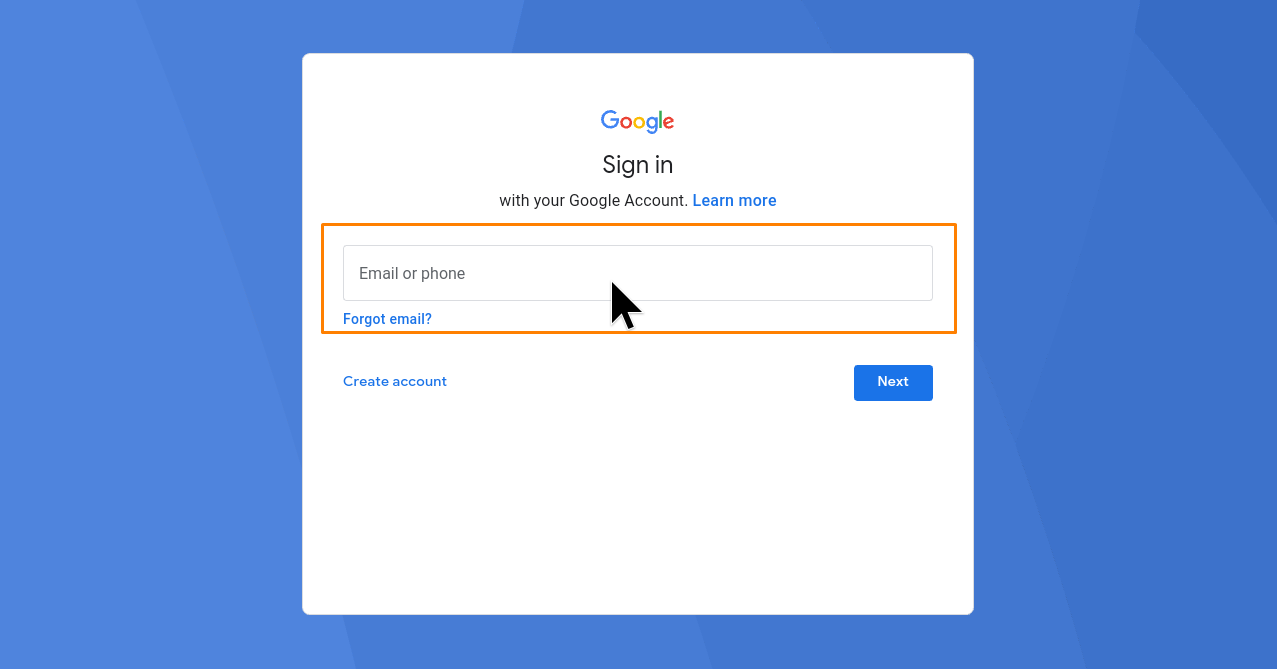 4. Click on 'Agree.'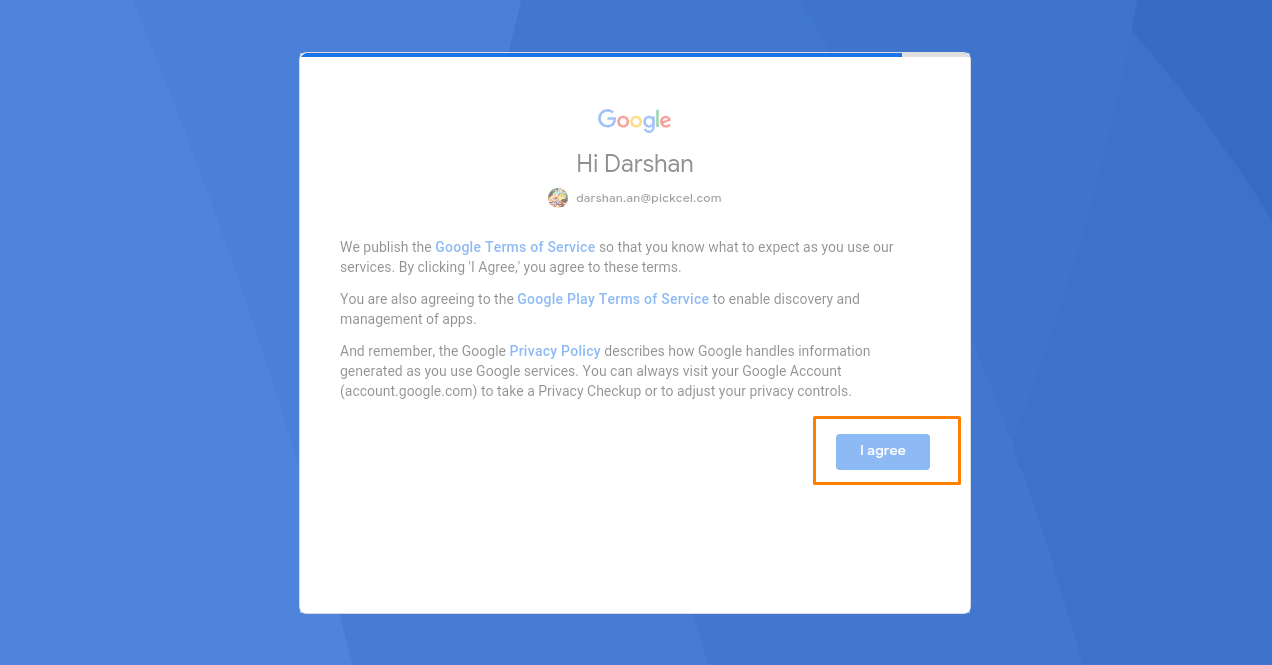 5. Click on 'Accept.'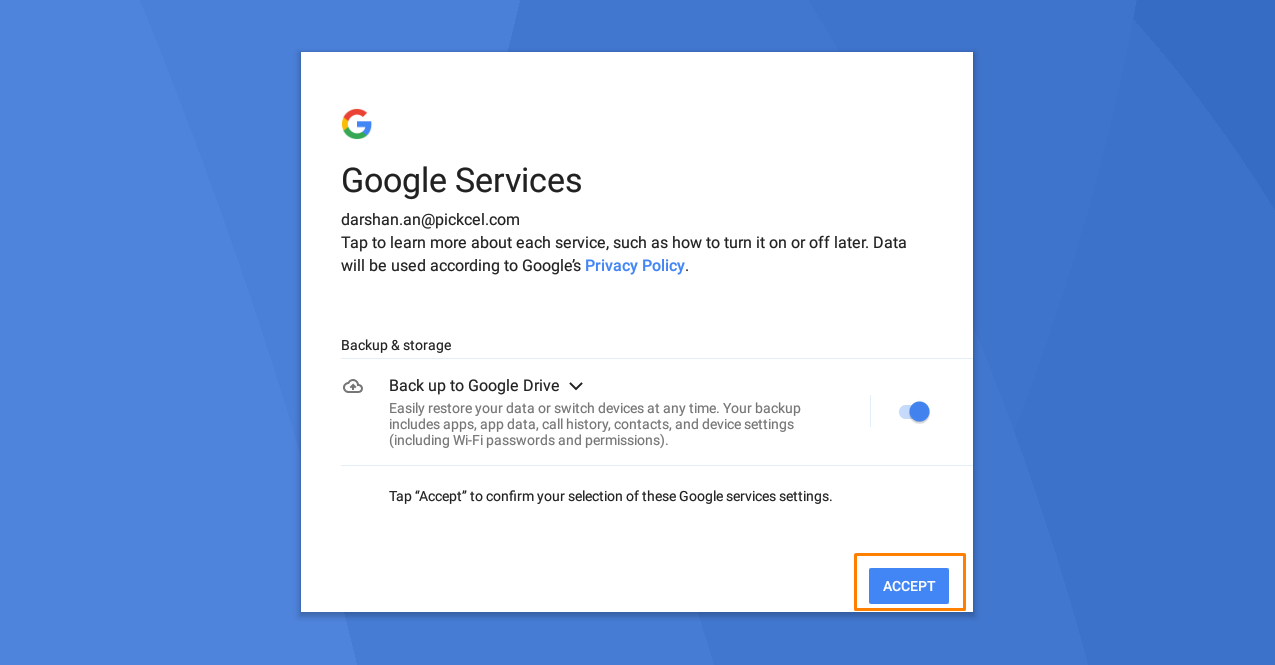 6. Search for the Pickcel application using the search field.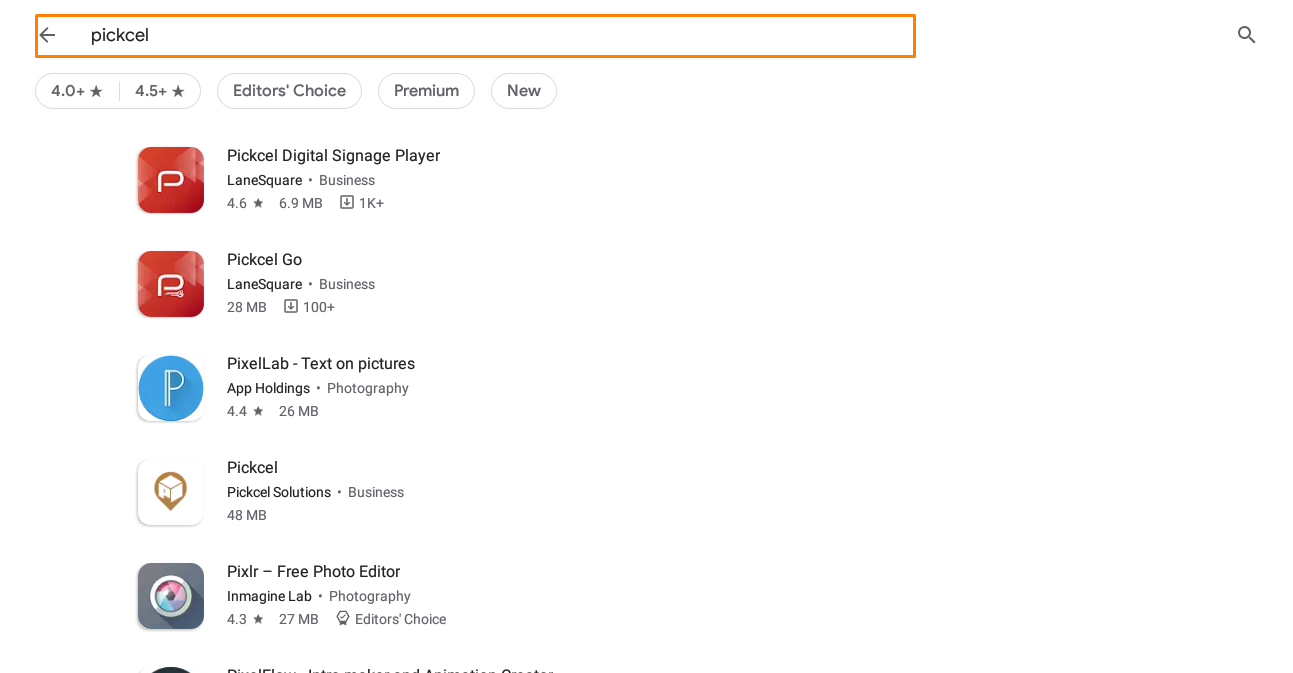 7. From the search results, select 'Pickcel Digital Signage Player.'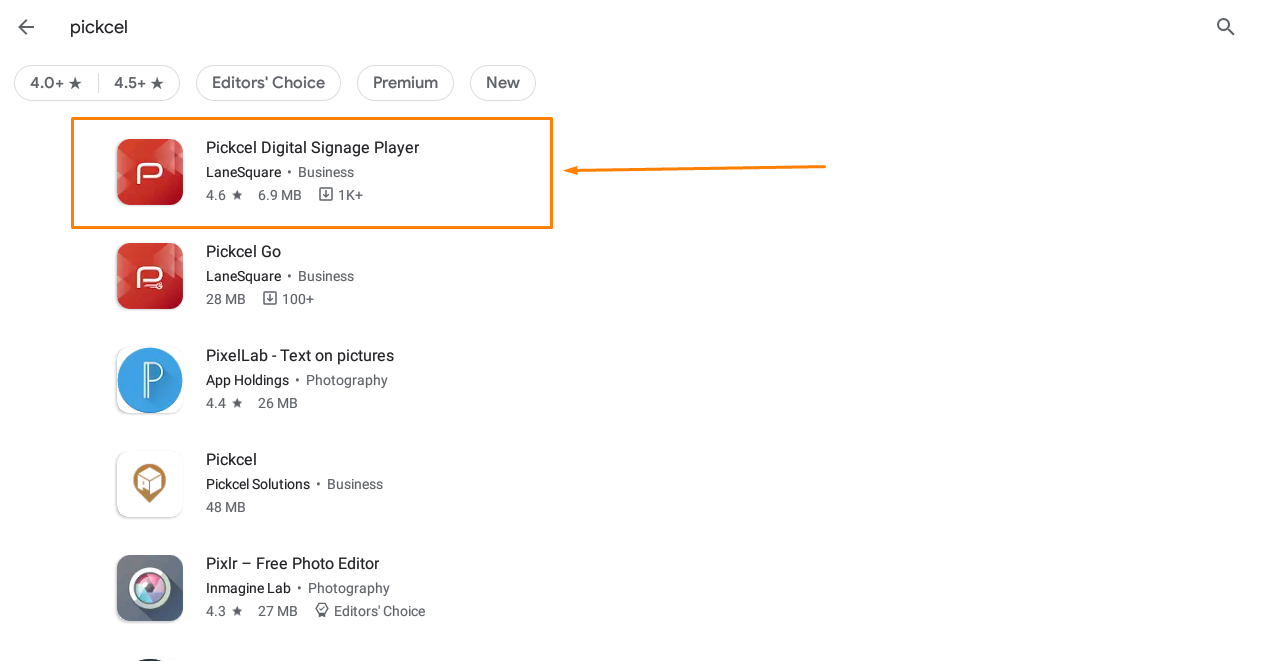 8. Click on 'Install.'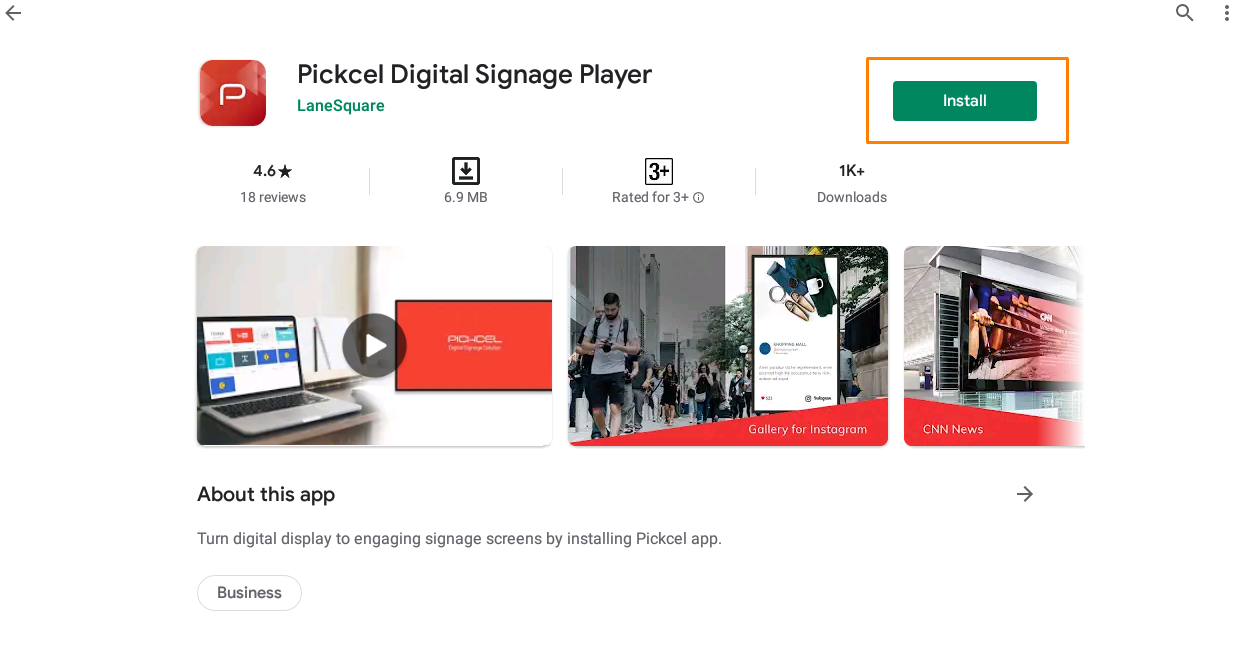 9. Click on ' Open.'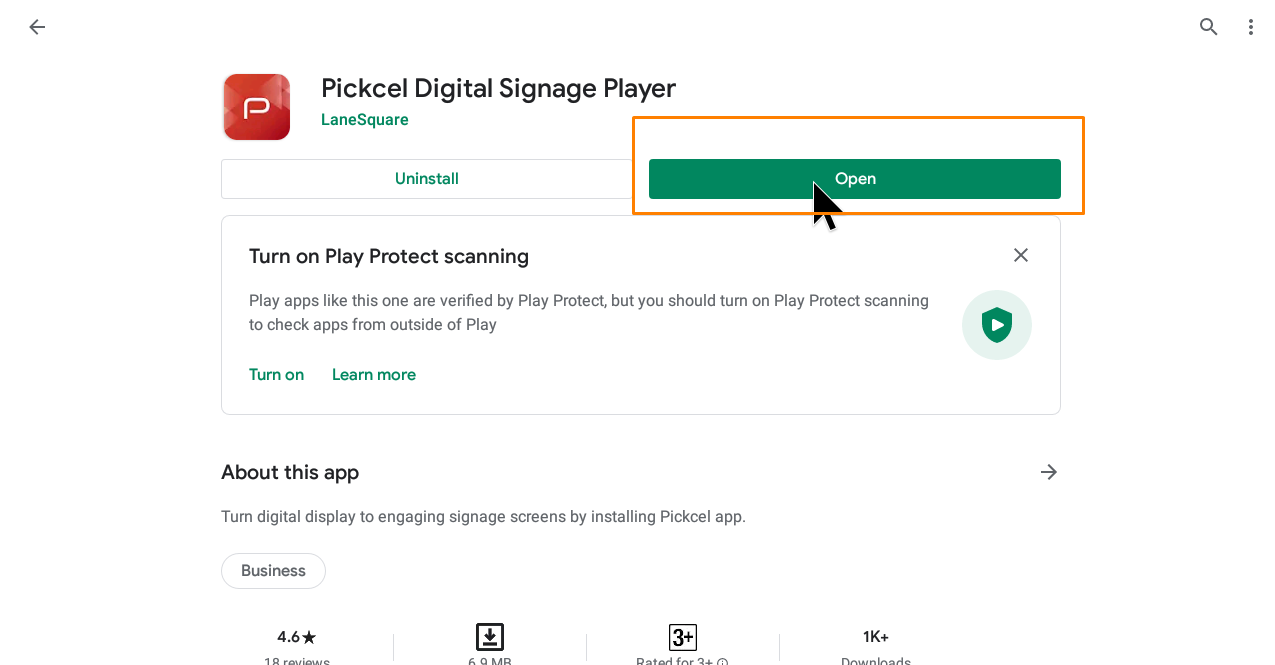 10. The application will now be installed and once the installation is complete, the Pickcel app will appear on your device home screen.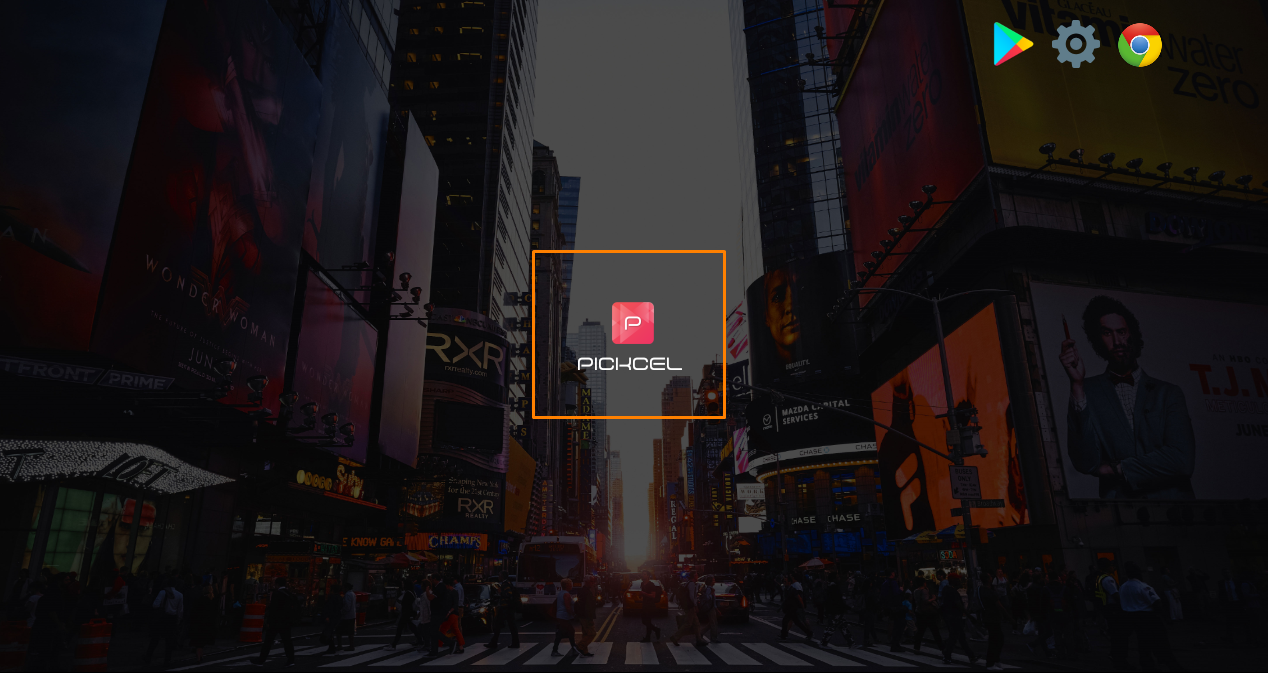 11. Once you click on the app icon, the Pickcel software will launch itself and display a six-digit Screen Registration Code. You will have to enter this code on your Pickcel console (
https://console.pickcel.com/
) to complete the pairing of your screen.