How to install the Pickcel software on Samsung Tizen TV?
1. Select the Display Orientation and Click on '
OK.
'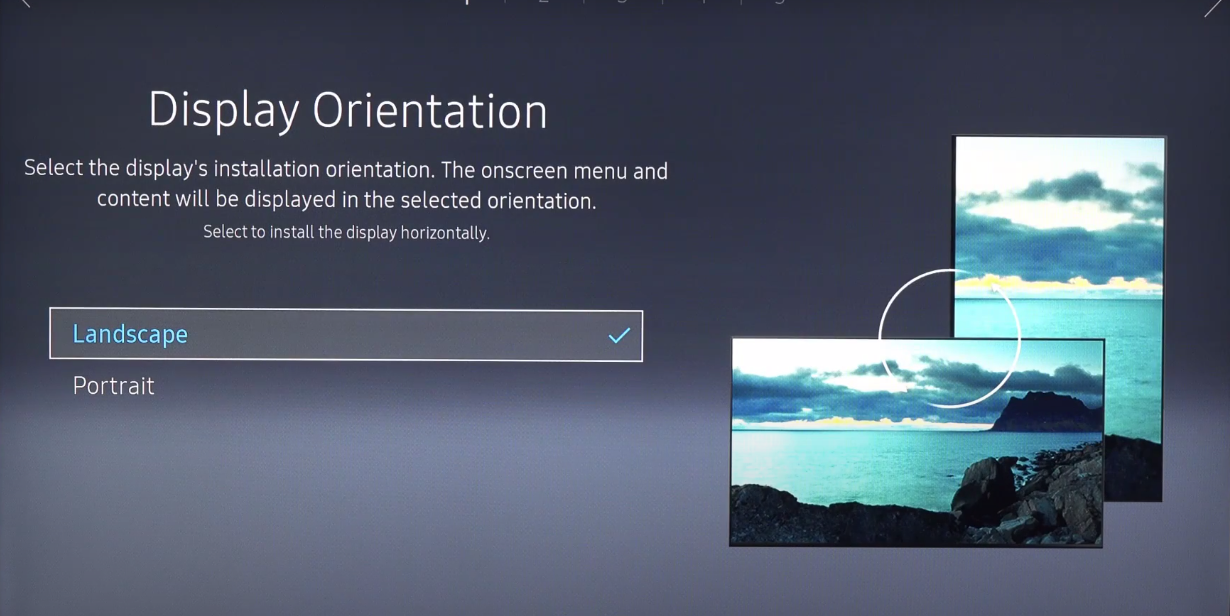 2. Set the 'Date & Time.'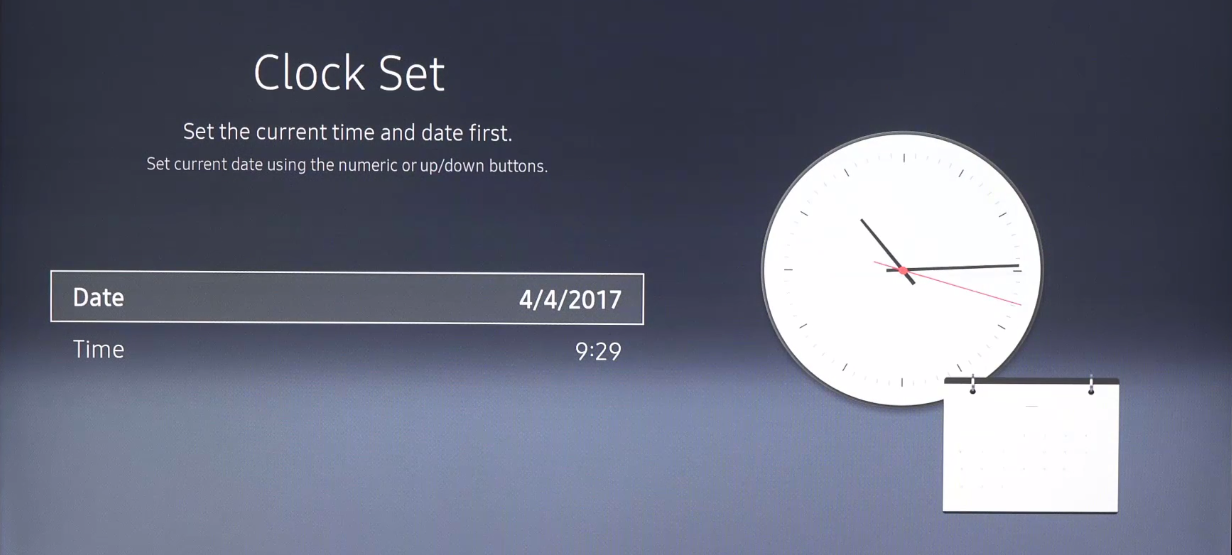 3. Configure your device with the Network (Wired or Wireless).

4.
Under the option '
Play Via
' select '
URL Launcher.
'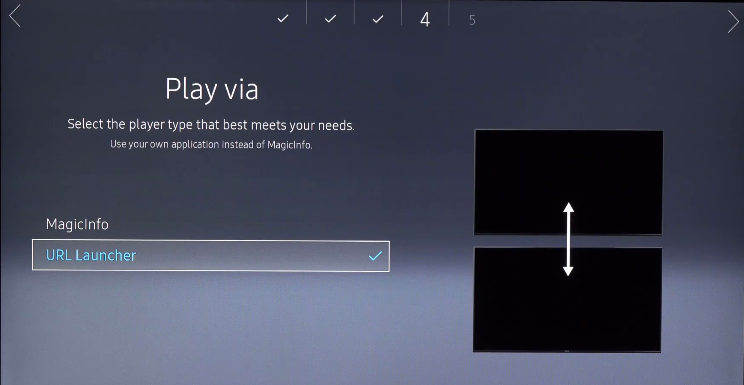 5. After the basic setup is
done
, o
n your
Tizen
screen remote, click on the '
Home
' button and select 'URL Launcher Settings.'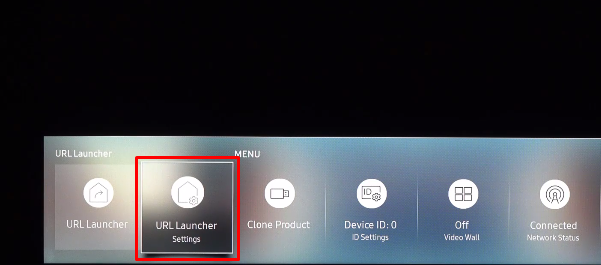 6. Select 'Install Web App' from URL Launcher settings and click on 'OK.'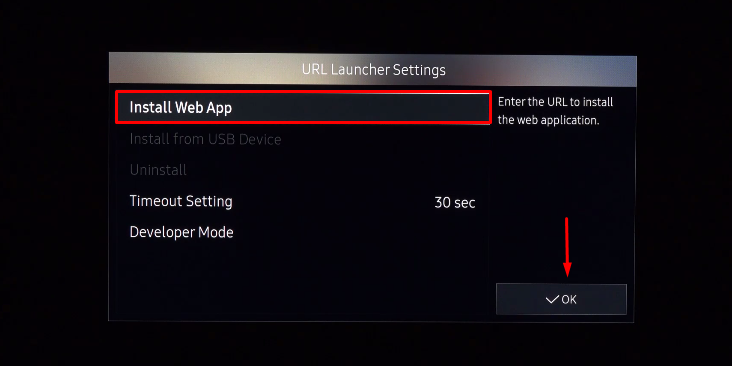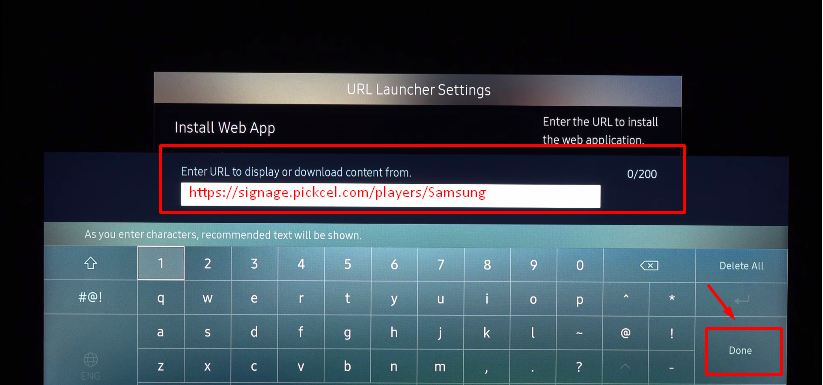 8. You will get a success message after the installation is complete and the app will launch automatically after few seconds.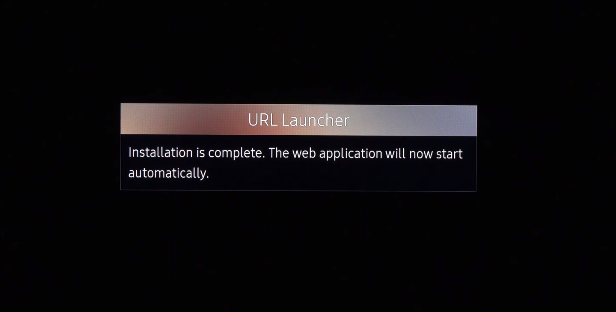 9. Once the app is launched, it will show a 6 digit unique Screen Registration Code.

To learn how to pair your device with the Pickcel console,

click here.