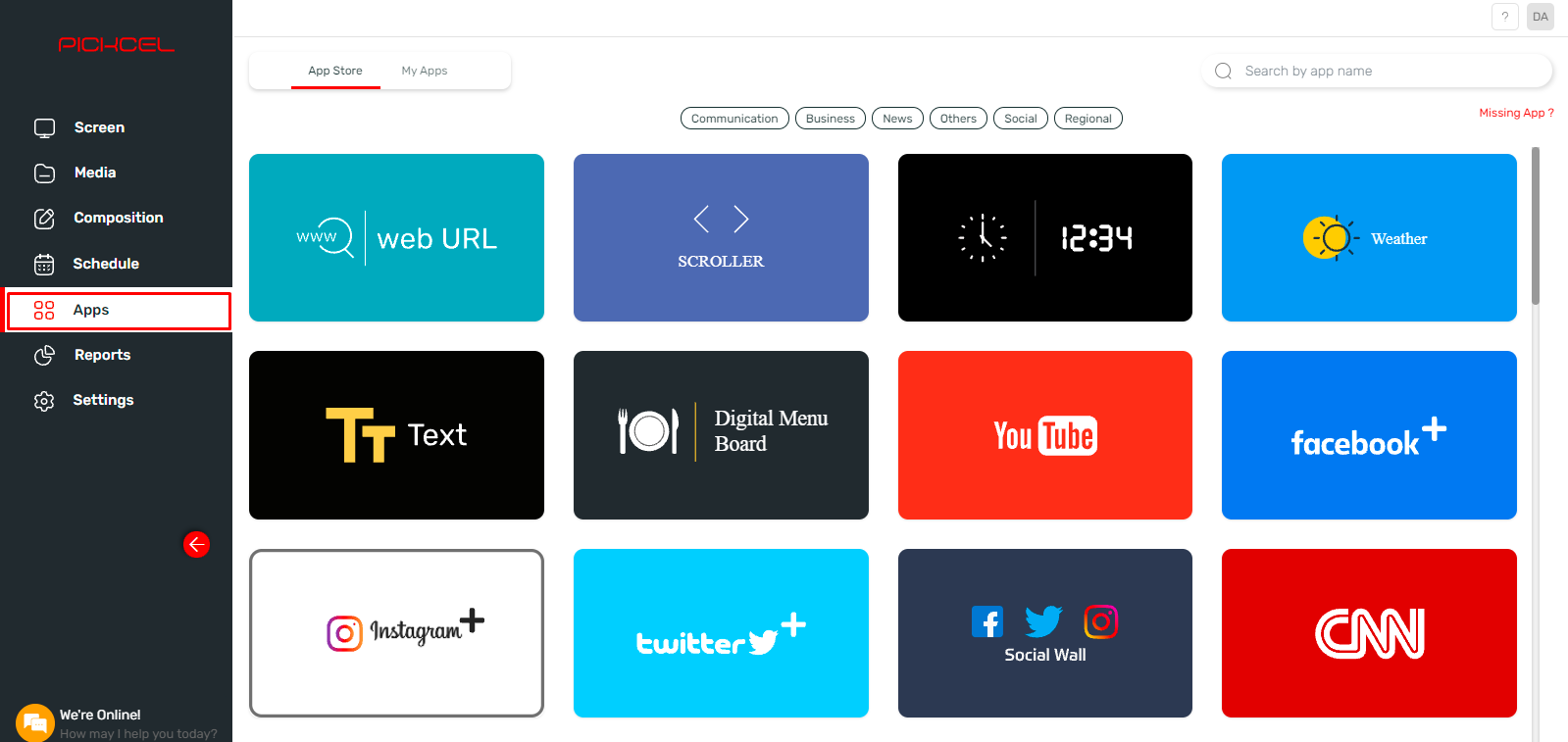 2. Search for the 'Discount' app using the search field.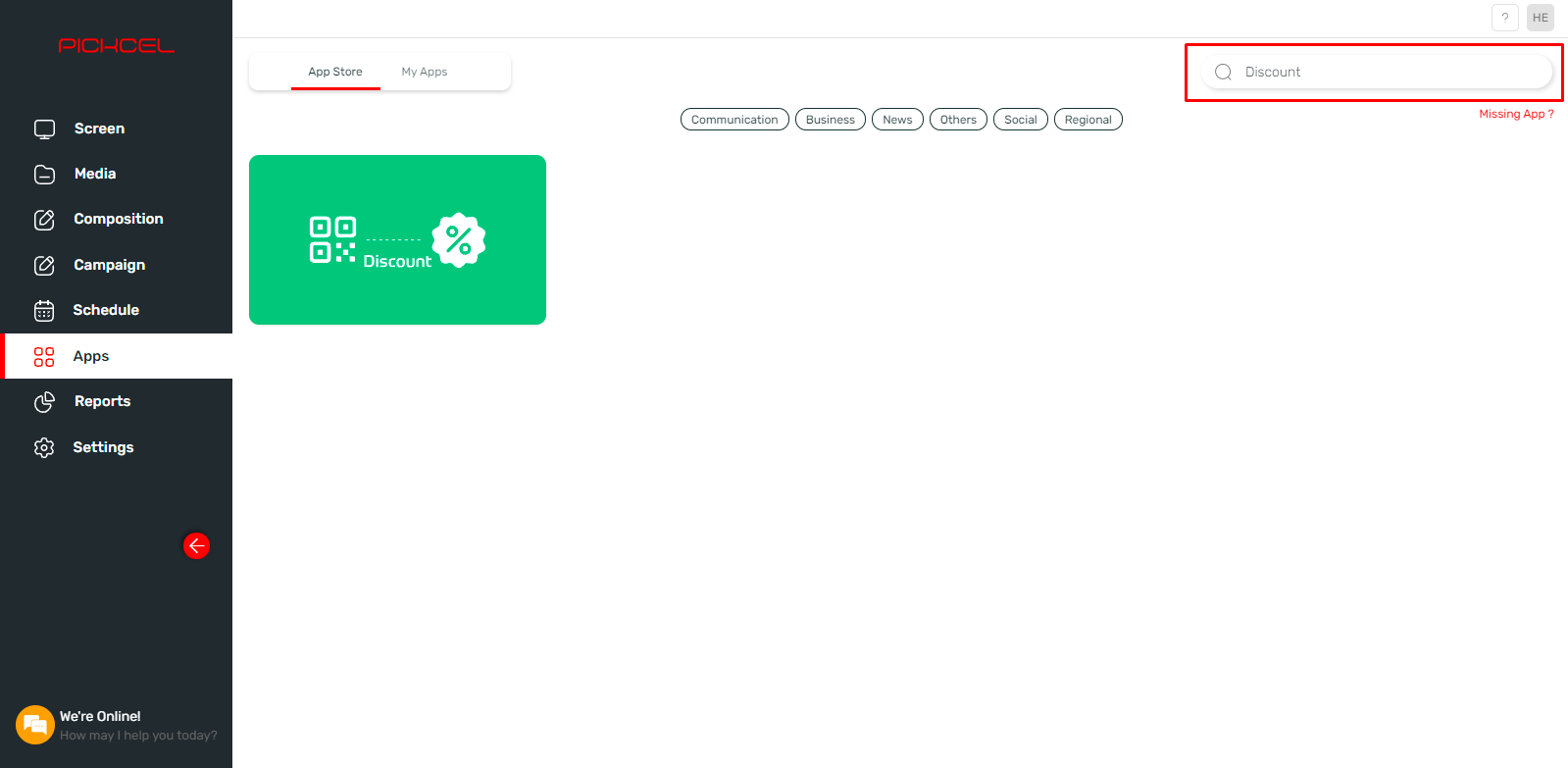 3. Hover over the app and click on the '+' button.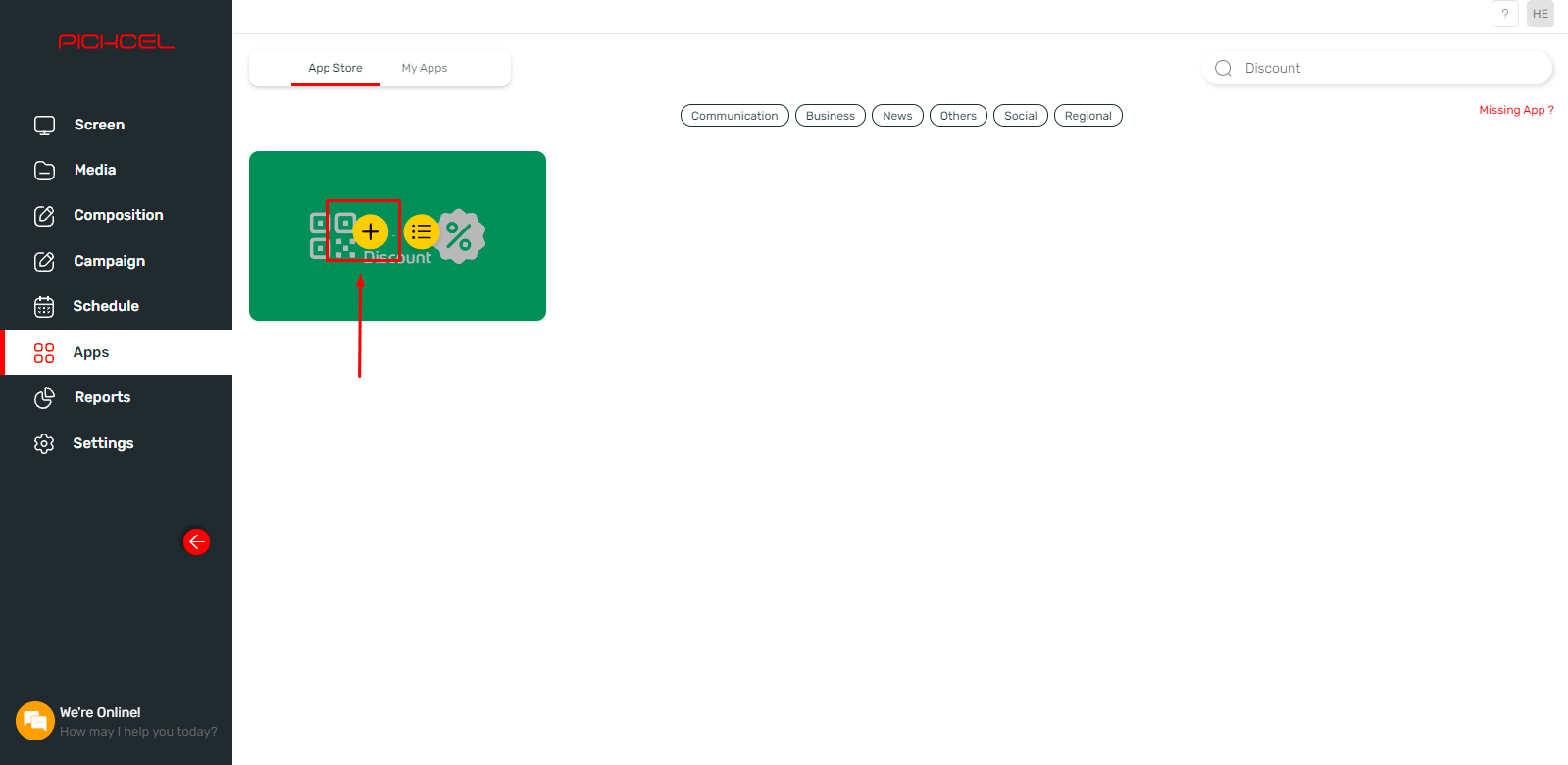 4.
Enter a n
ame
for the app.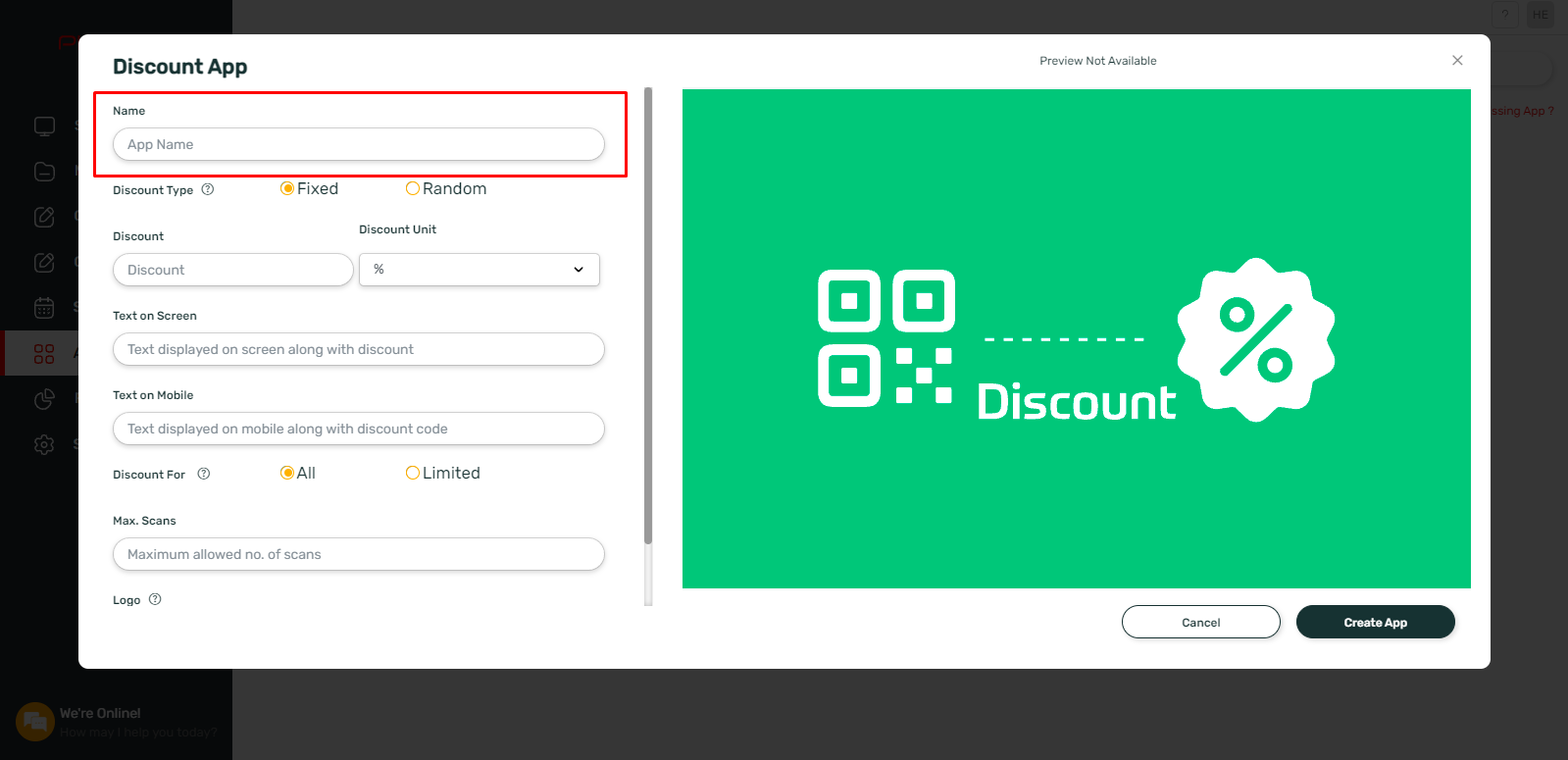 5. Select the discount type.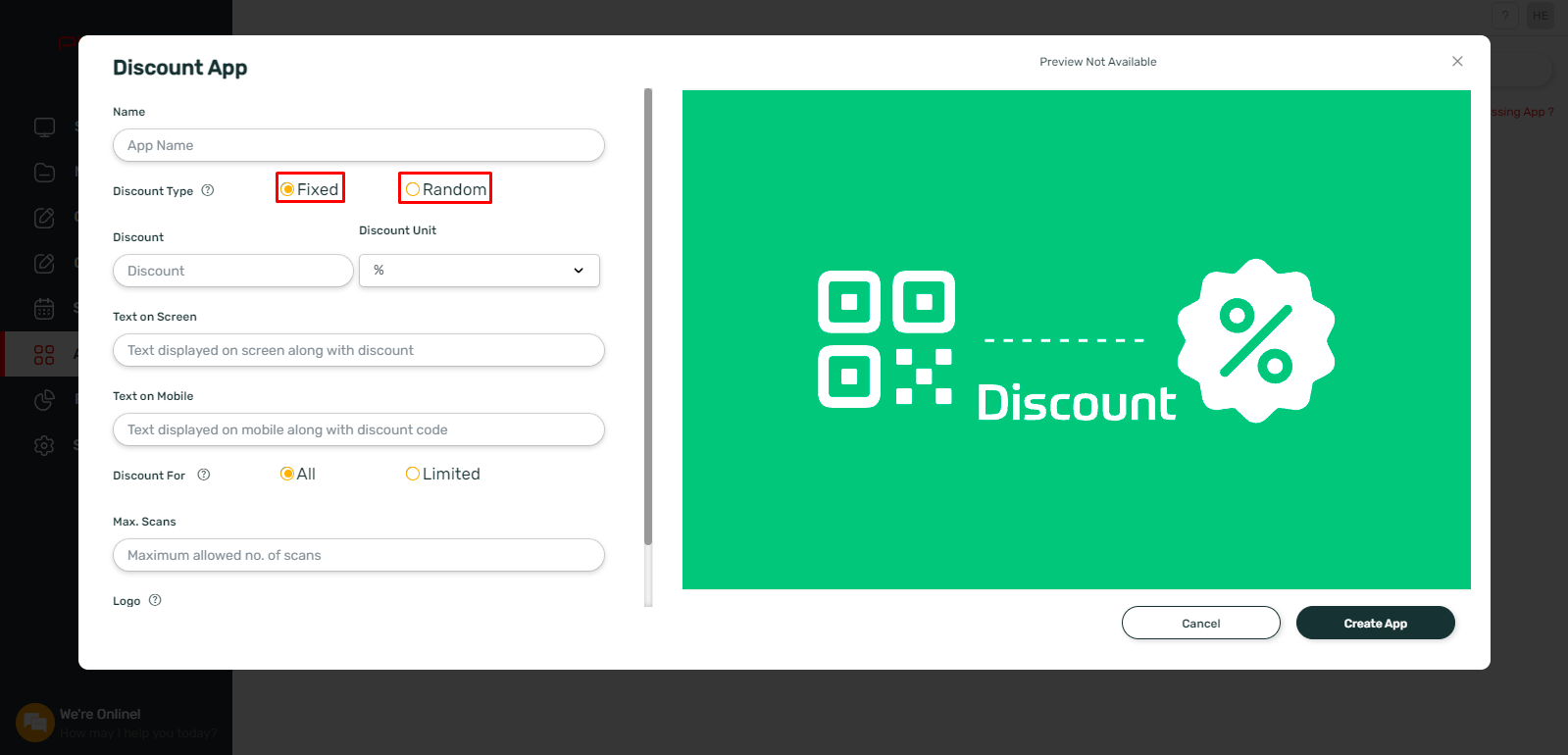 Discount type is the parameter that defines the discount as fixed or variable in terms of amount or percentage. Choose "Fixed" if you want a fixed discount for all your customers. E.g. $5 discount or 5% discount for all customers who show the scanned discount coupon at the cash counter.

Choose "Random" if you want variable discounts to be given to your customers. Eg: If the discount varies between $5 -$10, then customers will get discounts
between $5 to $10.
6. Enter the discount and select the discount unit.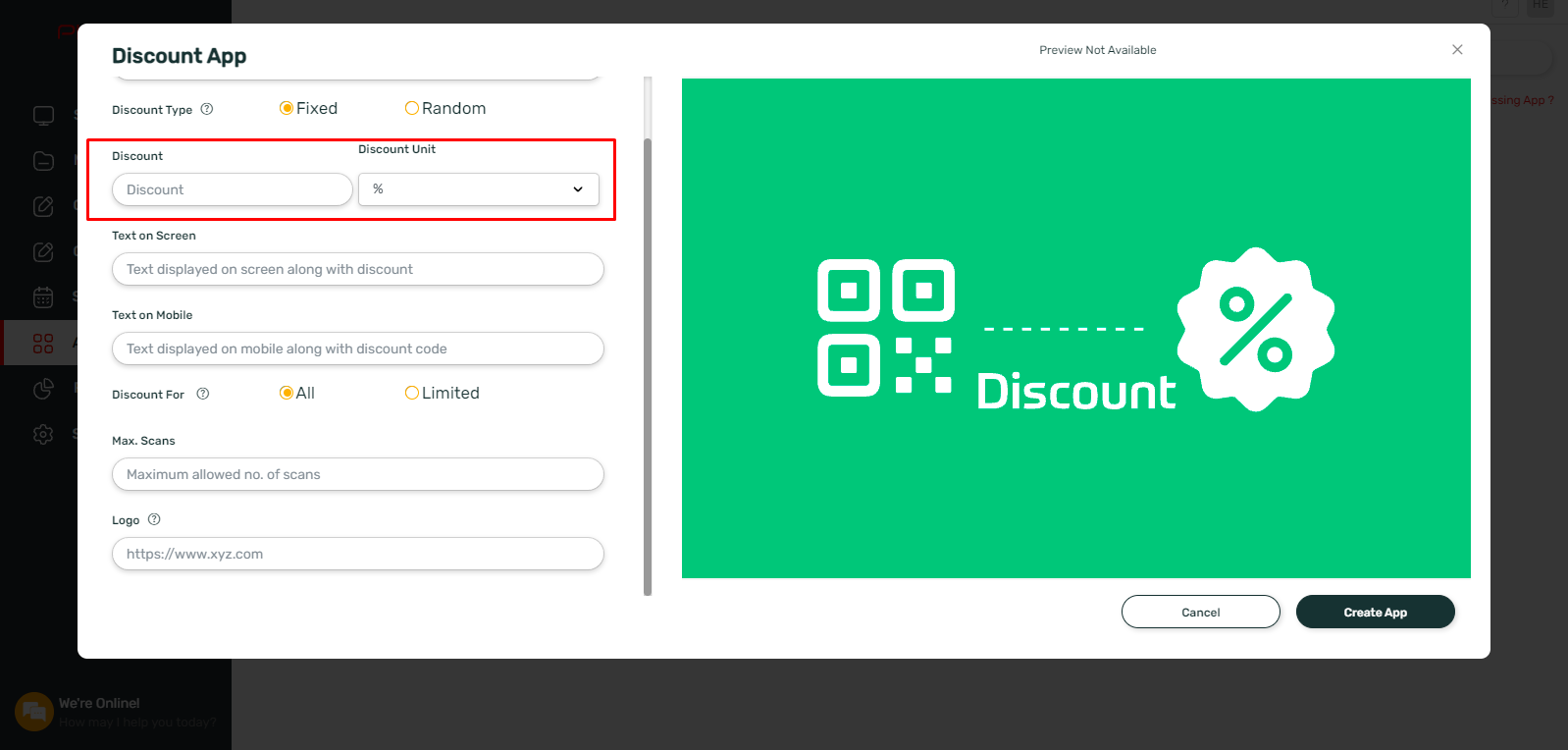 7. Enter the text on screen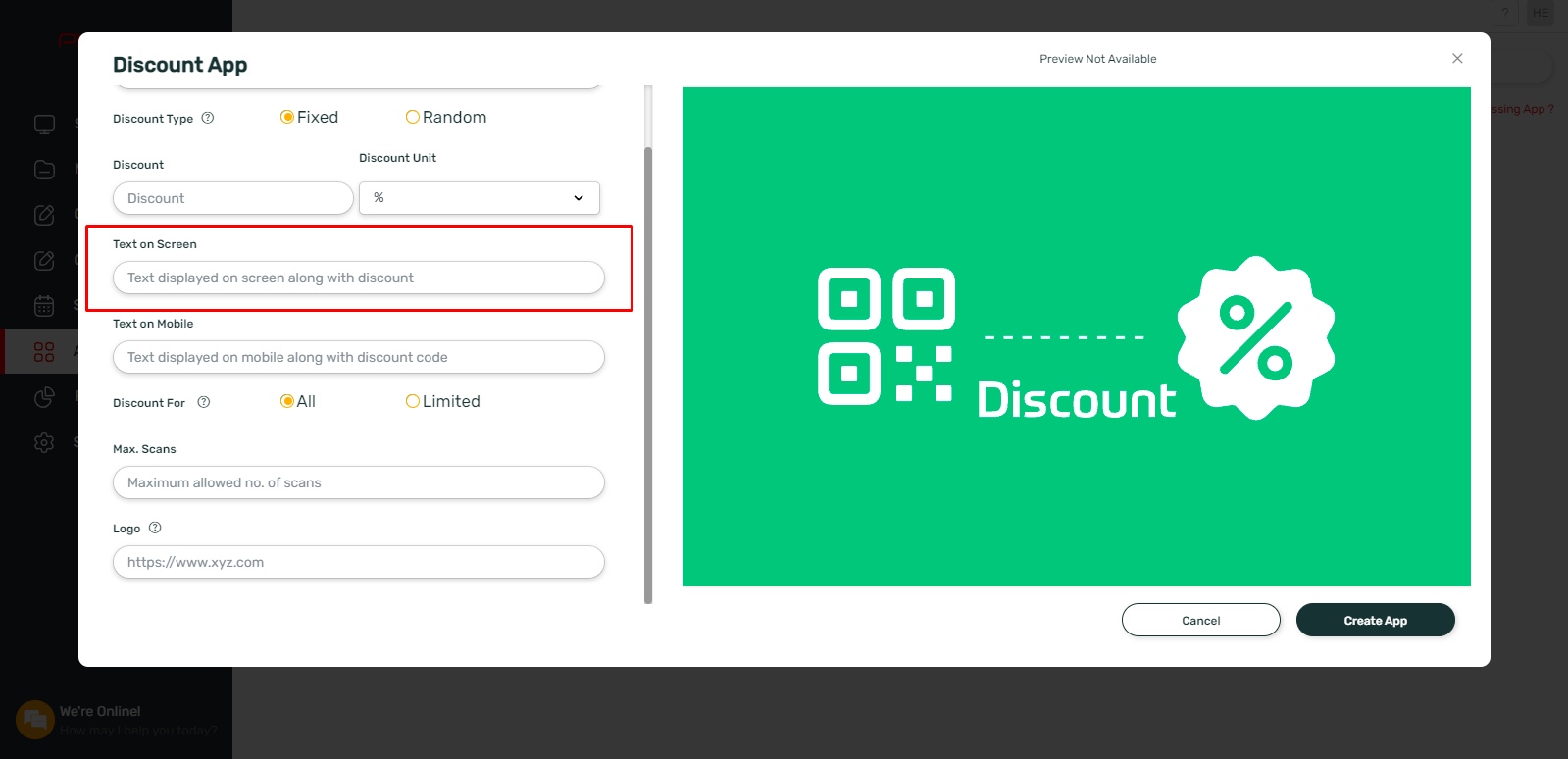 8. Enter the text on mobile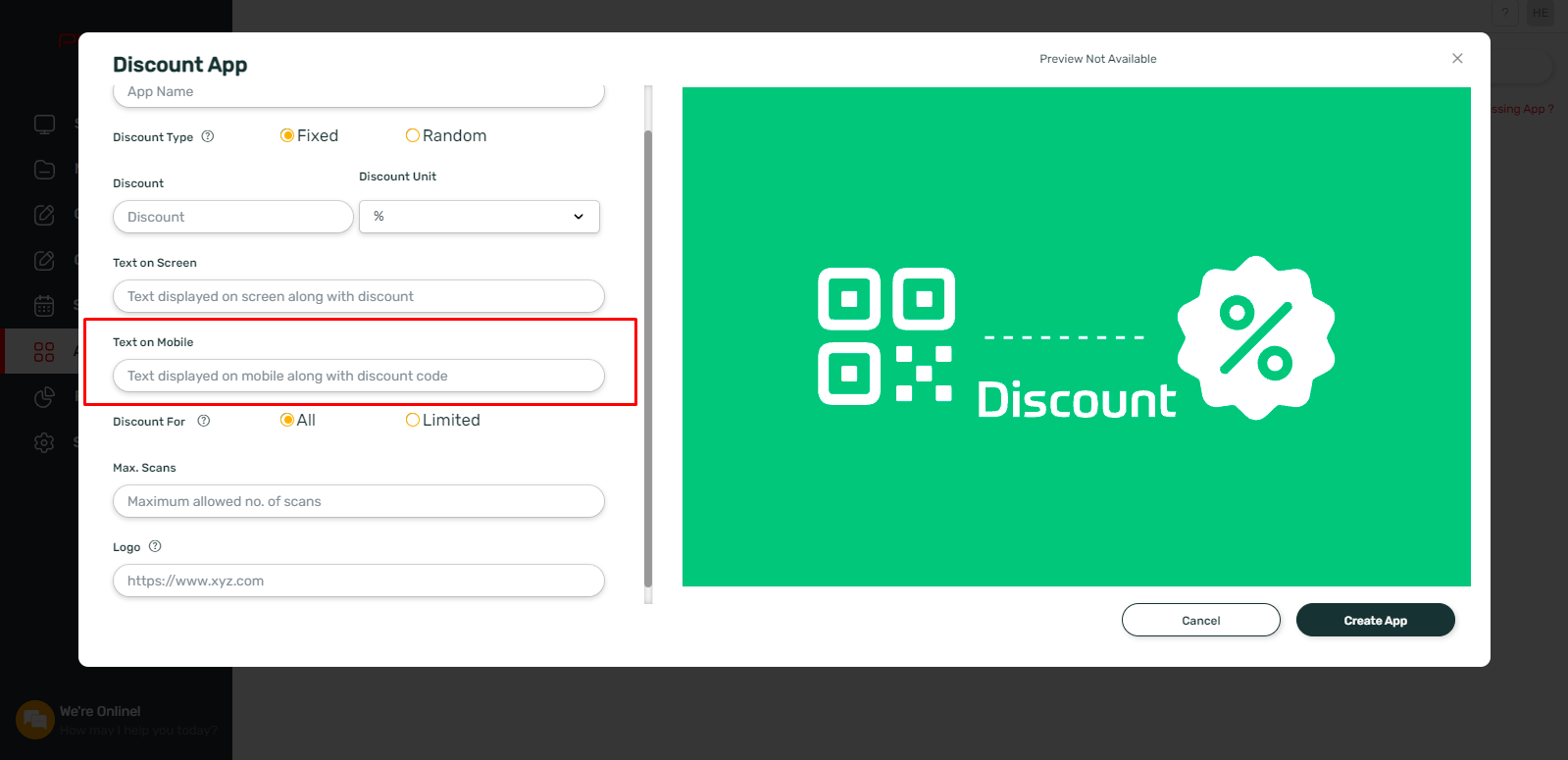 9. Enter the maximum scan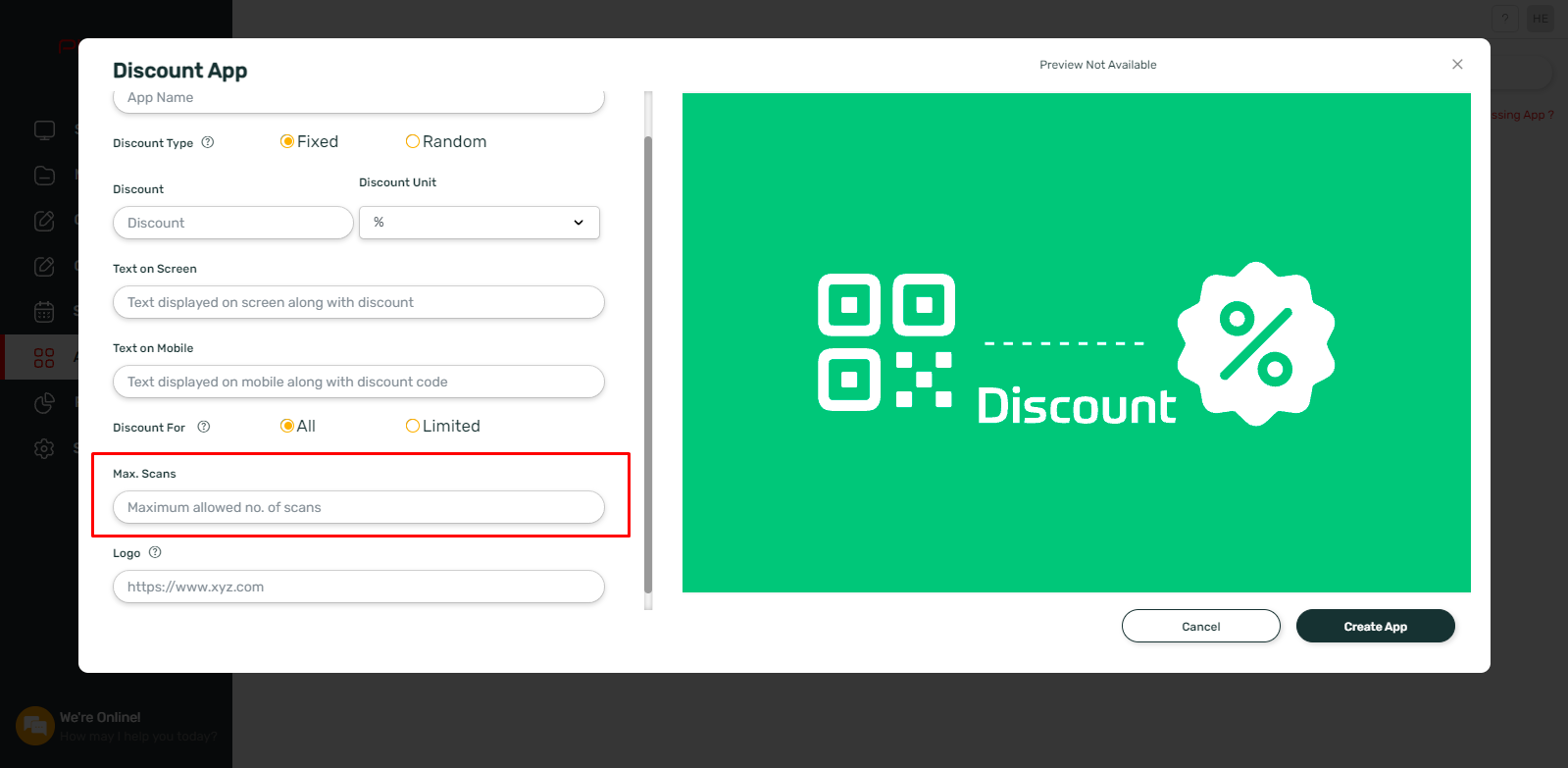 10. Enter the URL for Logo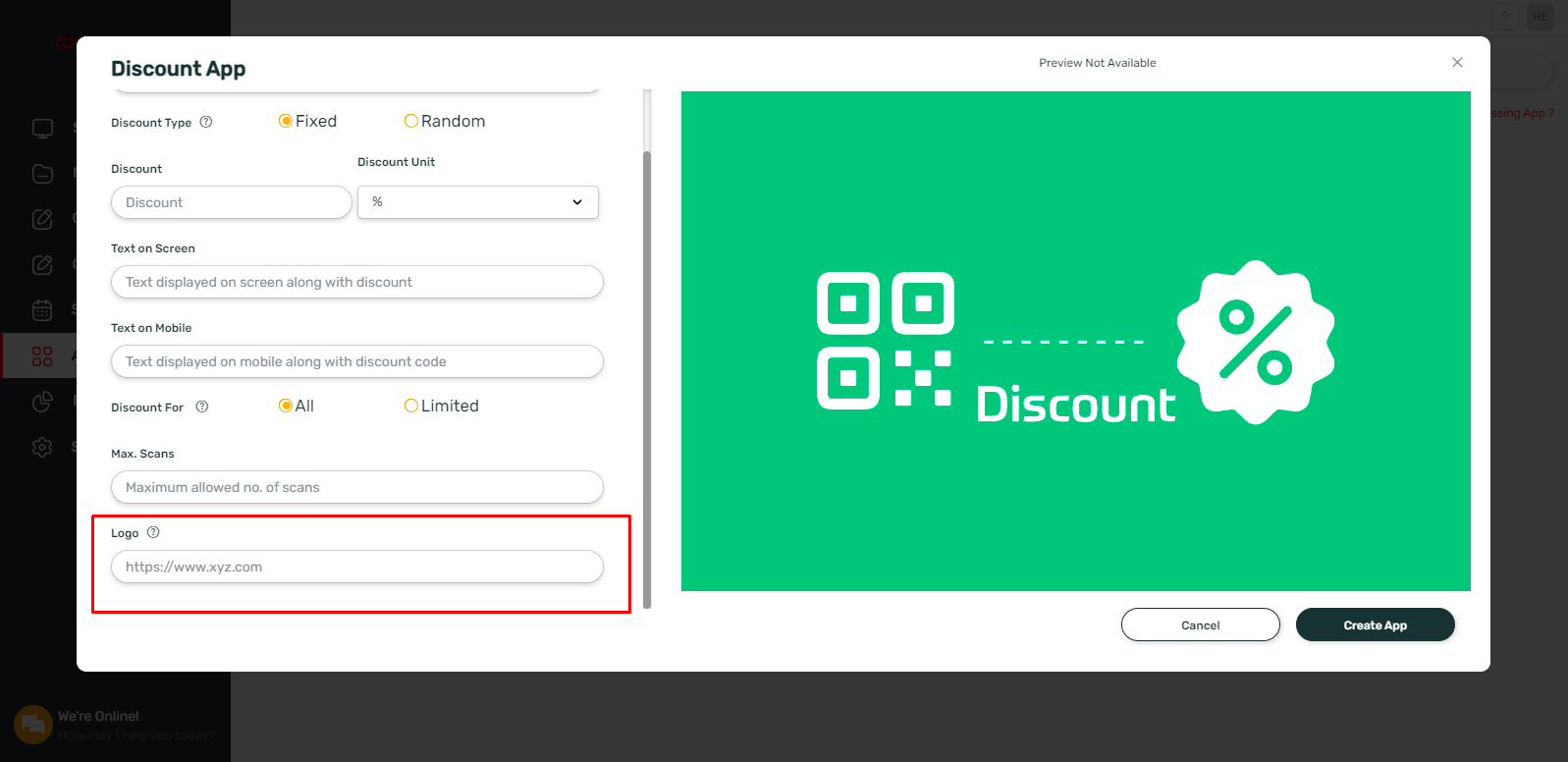 The logo will be displayed on the screen where the QR code is displayed and on the customer mobile page where the coupon code is displayed.