How to set up the Pickcel application with Amazon Fire TV Stick?
1.
Launch your Fire TV Stick and from the menu, select '
Find.'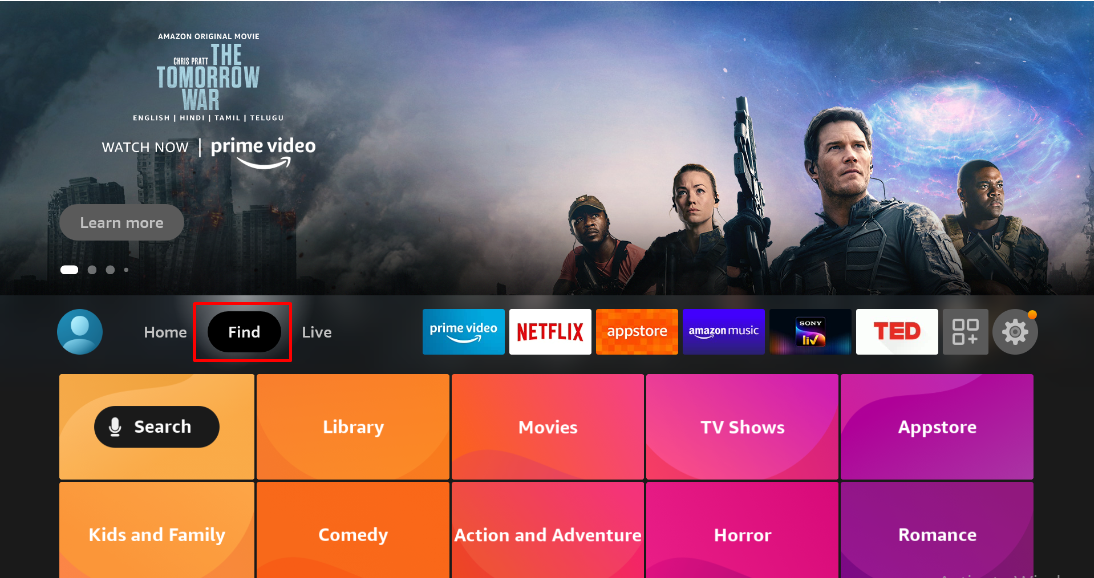 2. Click on the 'Search' option.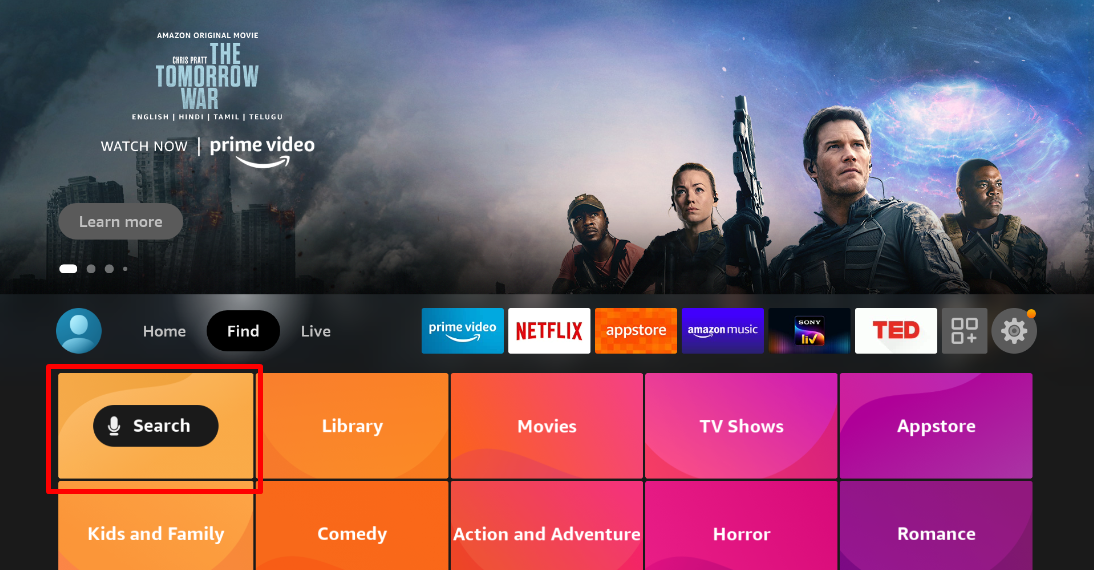 3.
Using the directional pad, type '
Pickcel'
, and press the center button on your remote to select the app.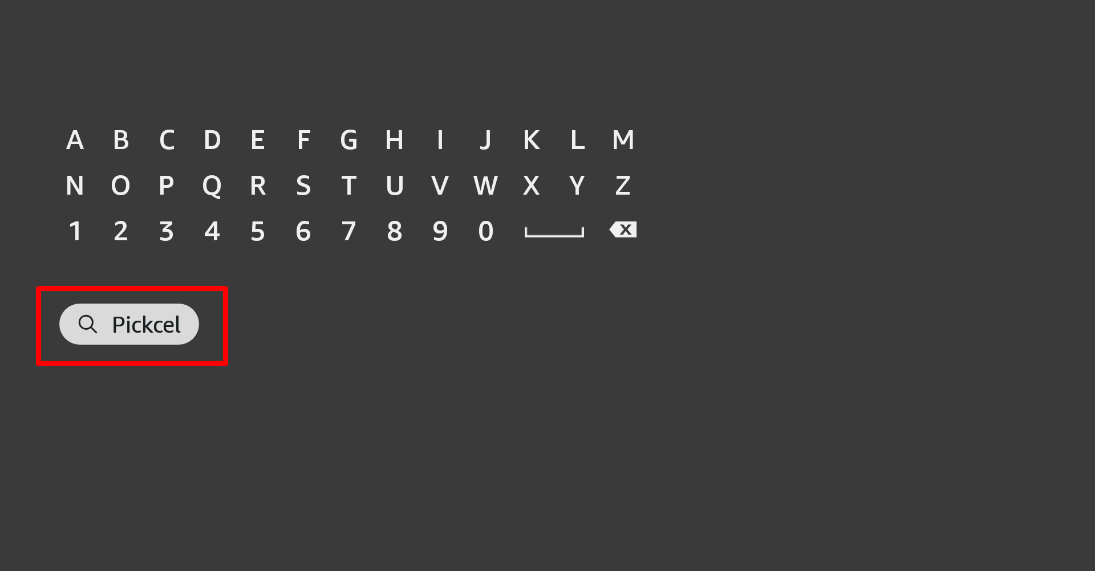 4. Select the Pickcel app and
p
ress the center button on your remote.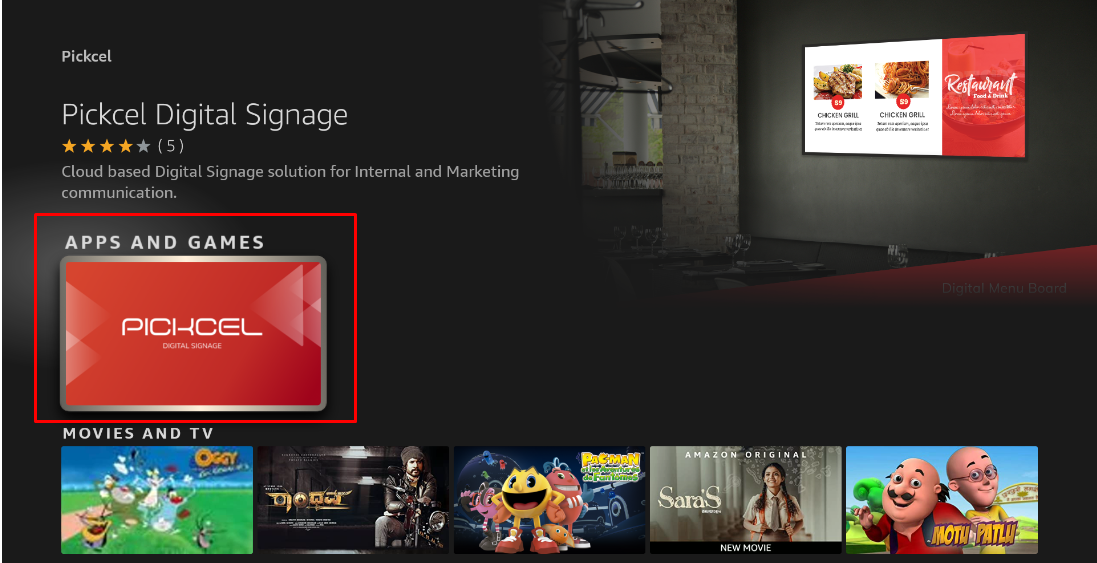 5. Then select 'Download.'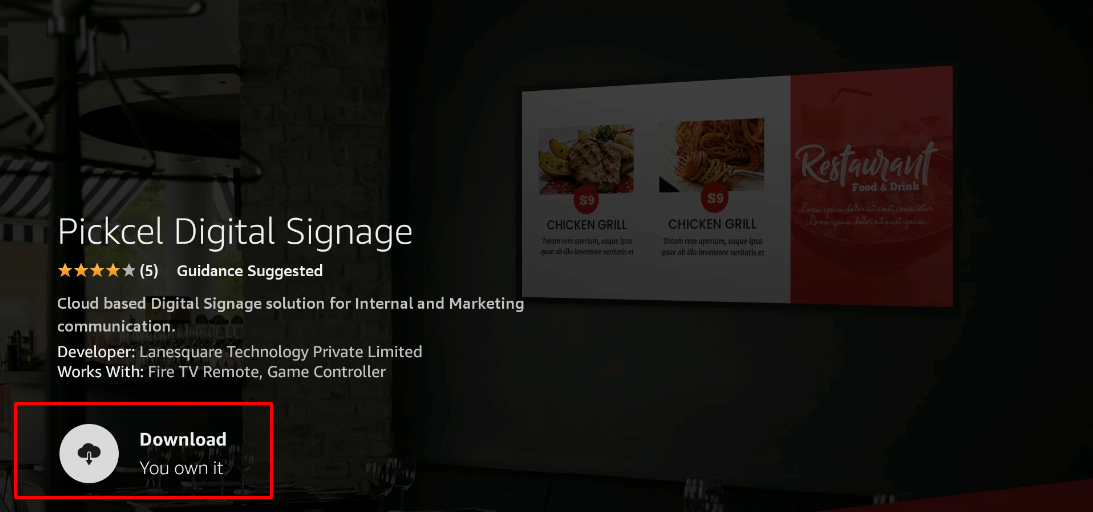 6.
Wait for the download to finish and select '
Open'
to launch it.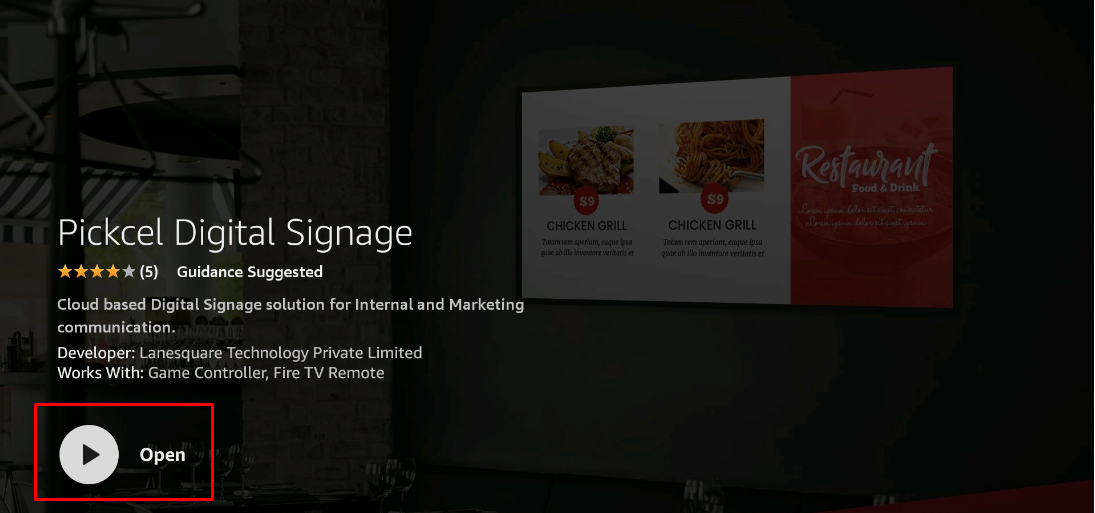 7. Click on the
'Allow'
option for Pickcel to access the photos, media, and files on your device.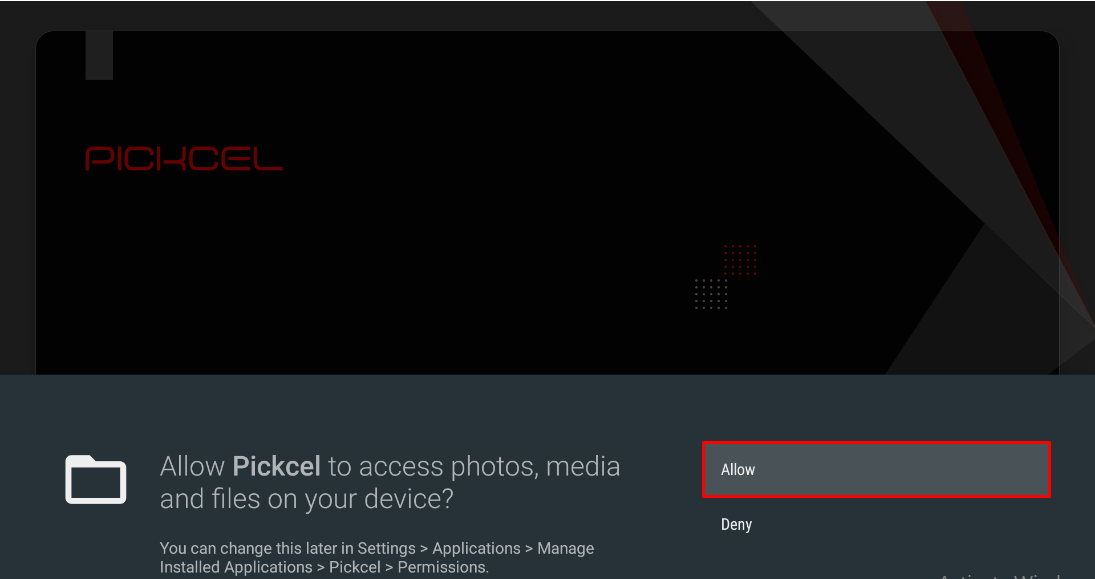 8.
Once the app is launched, it will show a six-digit unique '
Screen Registration Code.'
You will have to enter this code on your Pickcel console (
https://console.pickcel.com/
) to complete the pairing of your screen.

To learn how to pair your device with the Pickcel console,
click here
​.