How to set up the Pickcel application with Amazon Fire TV Stick?
1.
Launch your Fire TV Stick and from the menu, select '
Find.'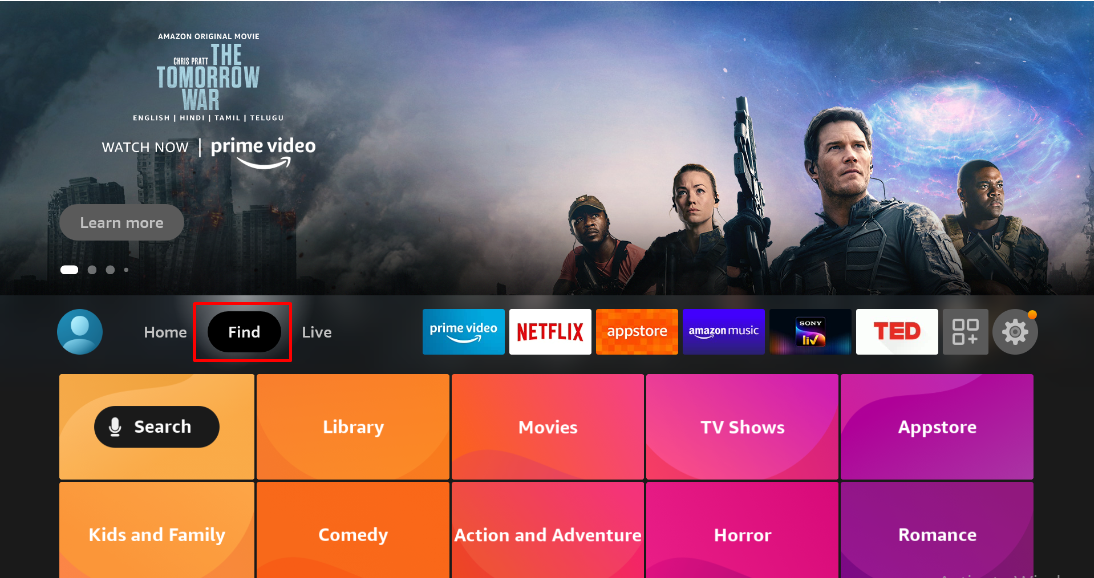 2. Click on the 'Search' option.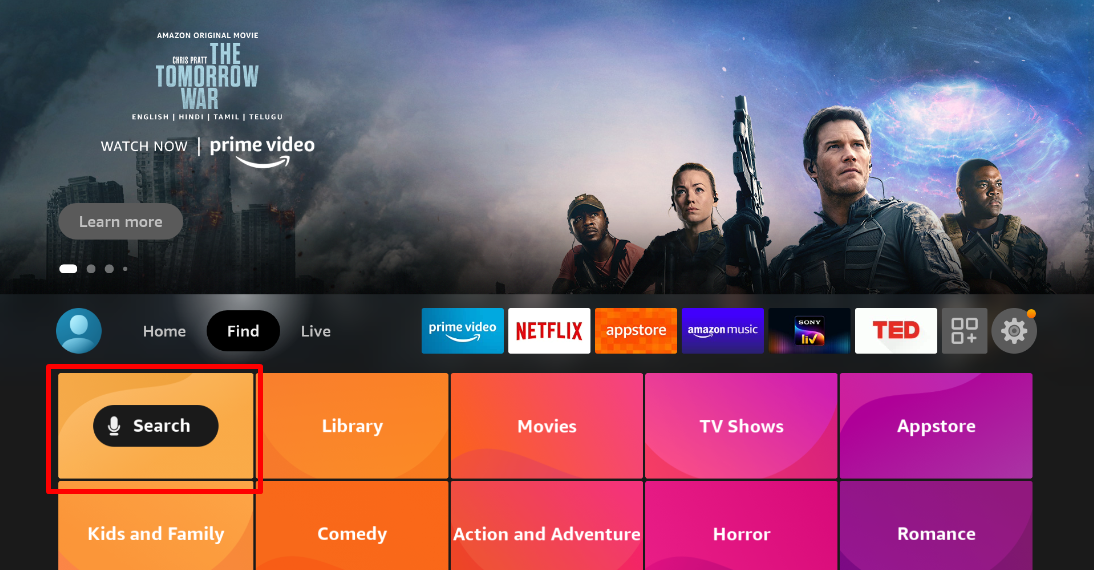 3.
Using the directional pad, type '
Pickcel'
, and press the center button on your remote to select the app.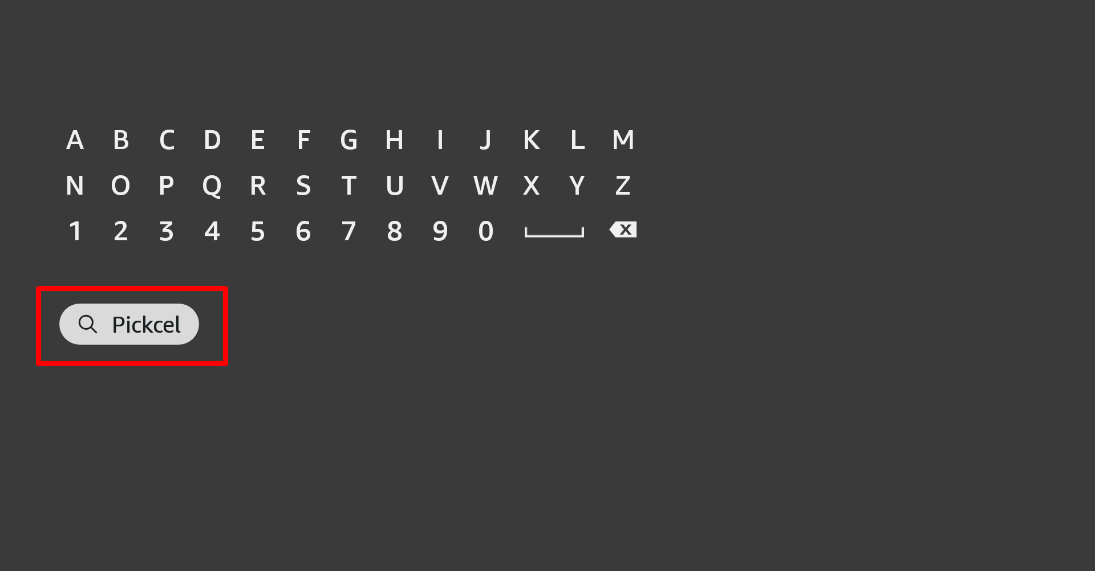 4. Select the Pickcel app and
p
ress the center button on your remote.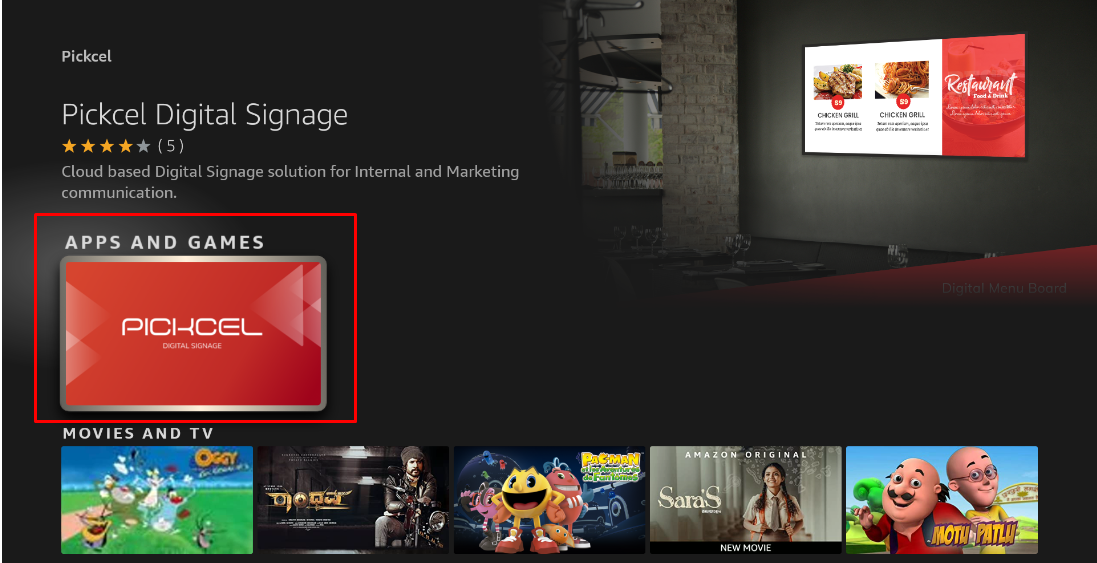 5. Then select 'Download.'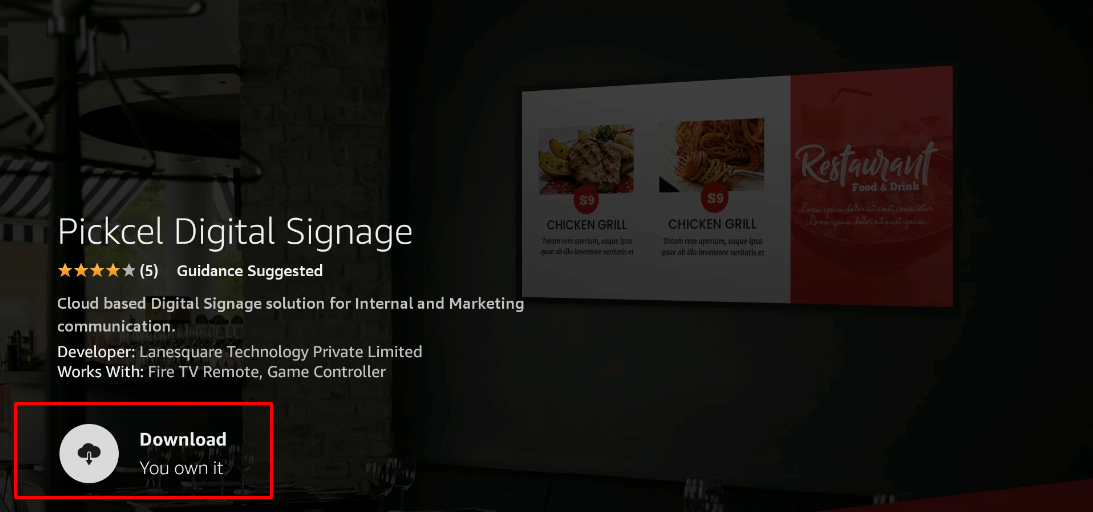 6.
Wait for the download to finish and select '
Open'
to launch it.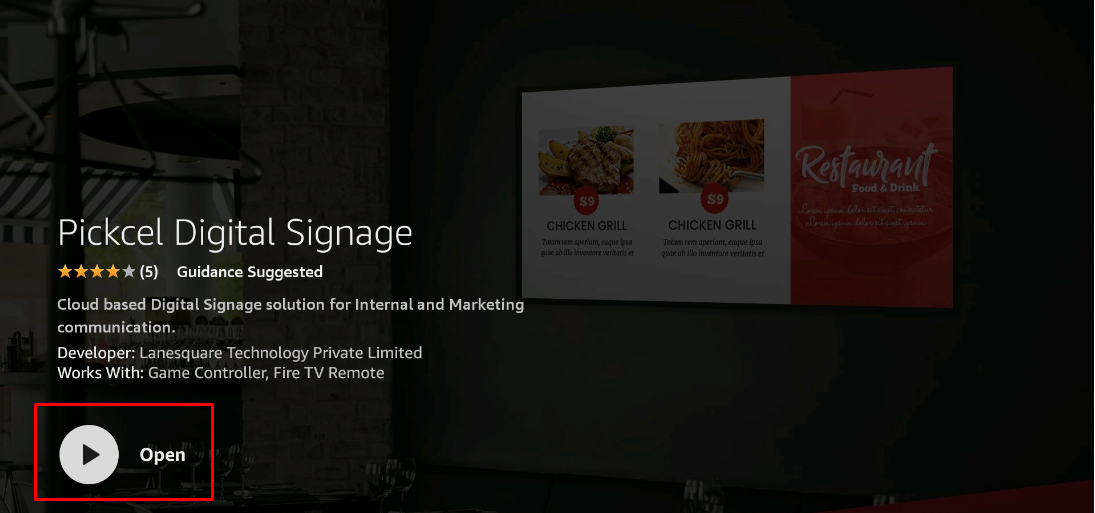 7. Click on the
'Allow'
option for Pickcel to access the photos, media, and files on your device.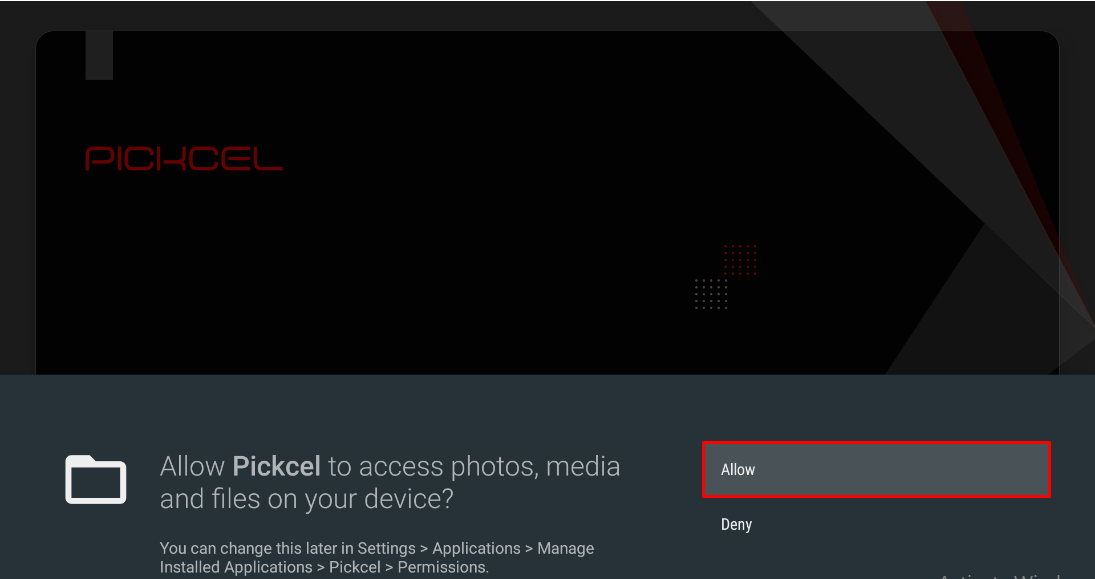 8.
Once the app is launched, it will show a six-digit unique '
Screen Registration Code.'
You will have to enter this code on your Pickcel console (
https://console.pickcel.com/
) to complete the pairing of your screen.

To learn how to pair your device with the Pickcel console,
click here
.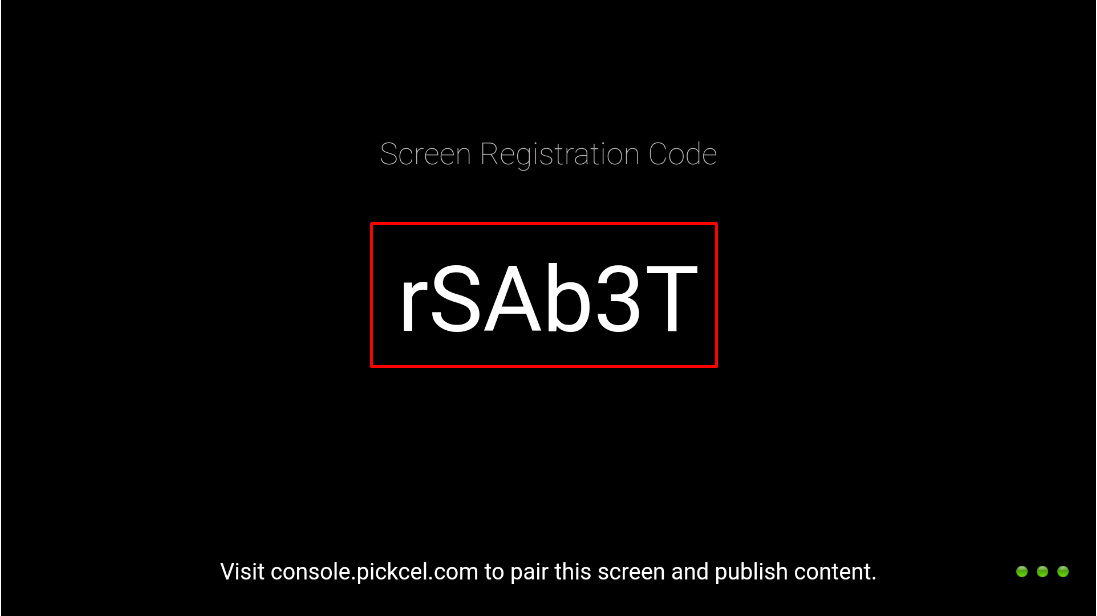 Related Articles

How to add the App for Slack from the Pickcel App Store?

Pickcel's Slack allows you to show content from your Slack account and a channel where you are a member. 1. Login to your Pickcel account. Click on the Apps module. 2. Search for the app Slack using the Search box and you will find the app "App for ...

Can I run the Pickcel application directly on an Android TV or Android Tab?

Yes, if you have an Android Smart TV or Android Tab, you can directly install the Pickcel applications. Pickcel signage app can be installed on any Android device having OS version 5.1(Lollipop) and above. However, Pickcel doesn't assure of the ...

What are the basic requirements to run Pickcel Digital Signage?

1. For Pickcel cloud digital signage: Media/ Signage Player based on:- Android Chrome OS Amazon Fire TV Stick LG Web OS Samsung Tizen or inbuilt Android display. In case of Media/ Signage player (Android,Chrome OS,Amazon Fire TV Stick) you need a ...

How to pair or register a device with the Pickcel Console?

1. Connect the digital signage player to the display and configure it with the Internet. 2. Download & install the Pickcel digital signage application on your signage player device: Android Chrome OS Amazon Fire TV Stick Linux Windows macOS 3. Launch ...

Why Pickcel app is not launching on my Android TV ?

A. Enabling the Pickcel app to launch on boot in android TCL TV What is Launch on-boot? Enabling any application for 'launch on-boot' allows the app to automatically start every time the device or screen is turned on. 1. On the top-right corner of ...