How do I deactivate the Pickcel digital signage display/screen?

Watch on youtube!
1. Log in to Pickcel
https://console.pickcel.com/#/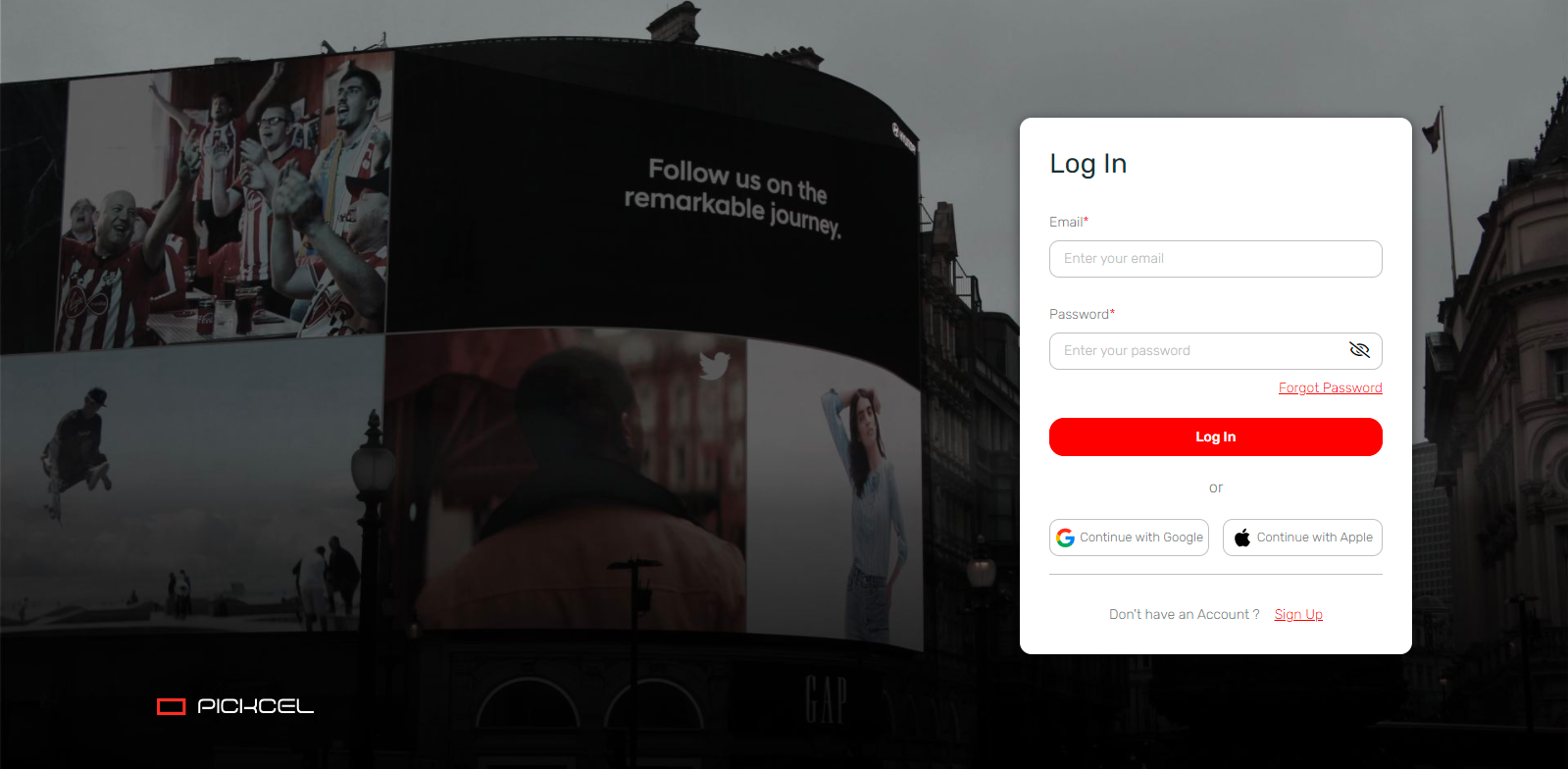 2. Select the "
Screen
" option from the menu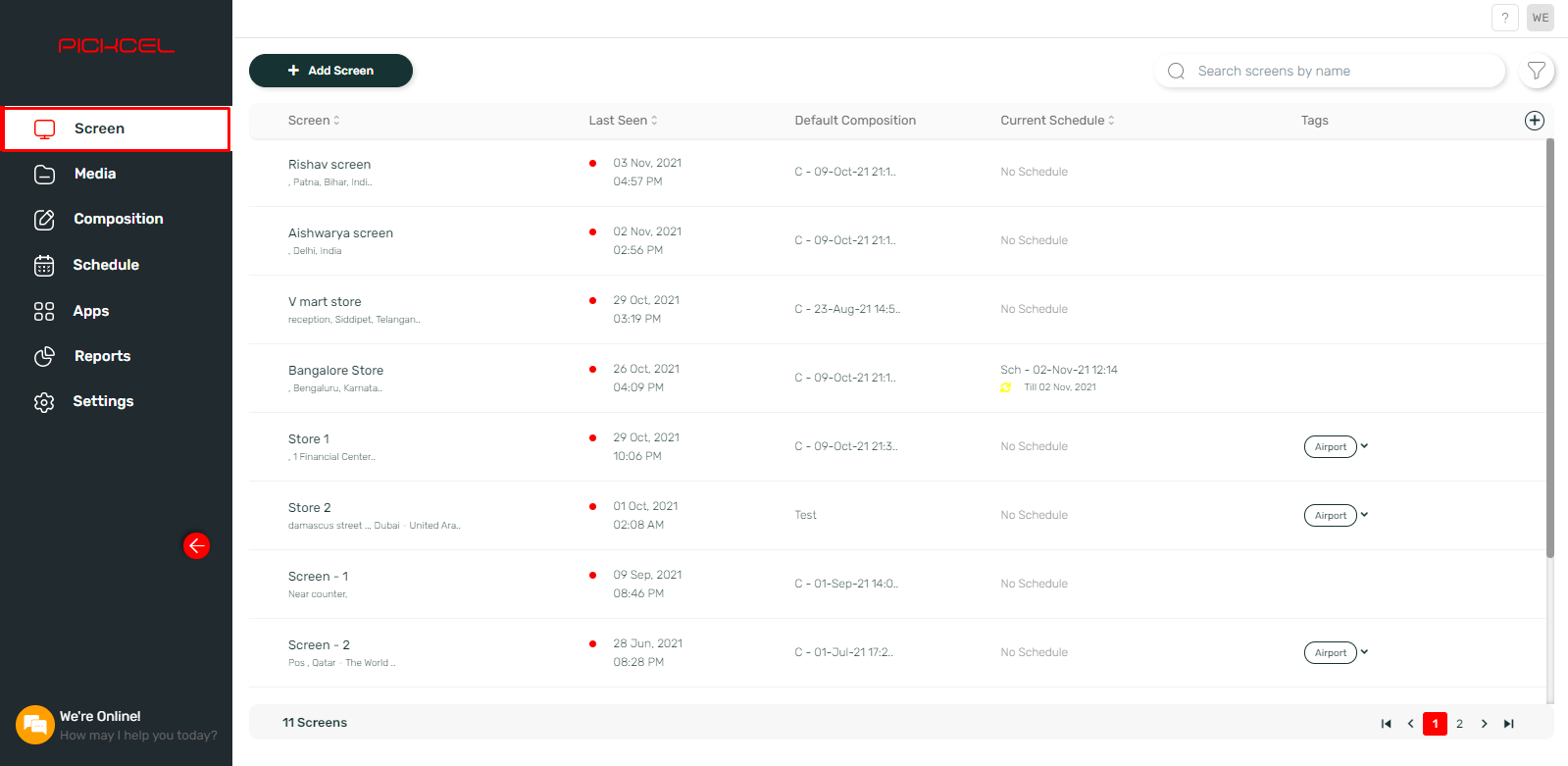 3. Click on the name of the screen that you want to deactivate from the list of added screens.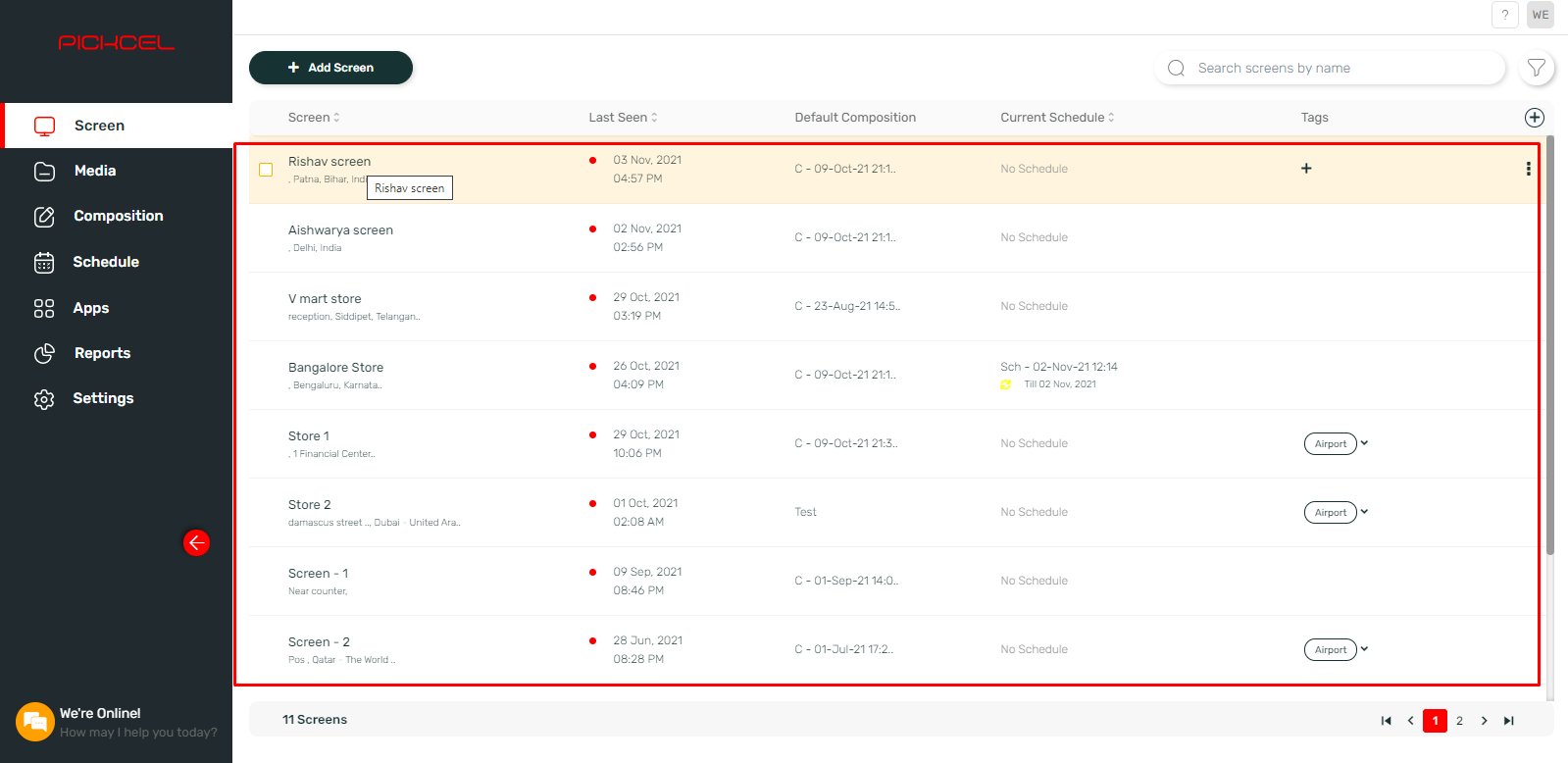 4. The screen details page will appear. Click on the three vertical dots on the top right corner.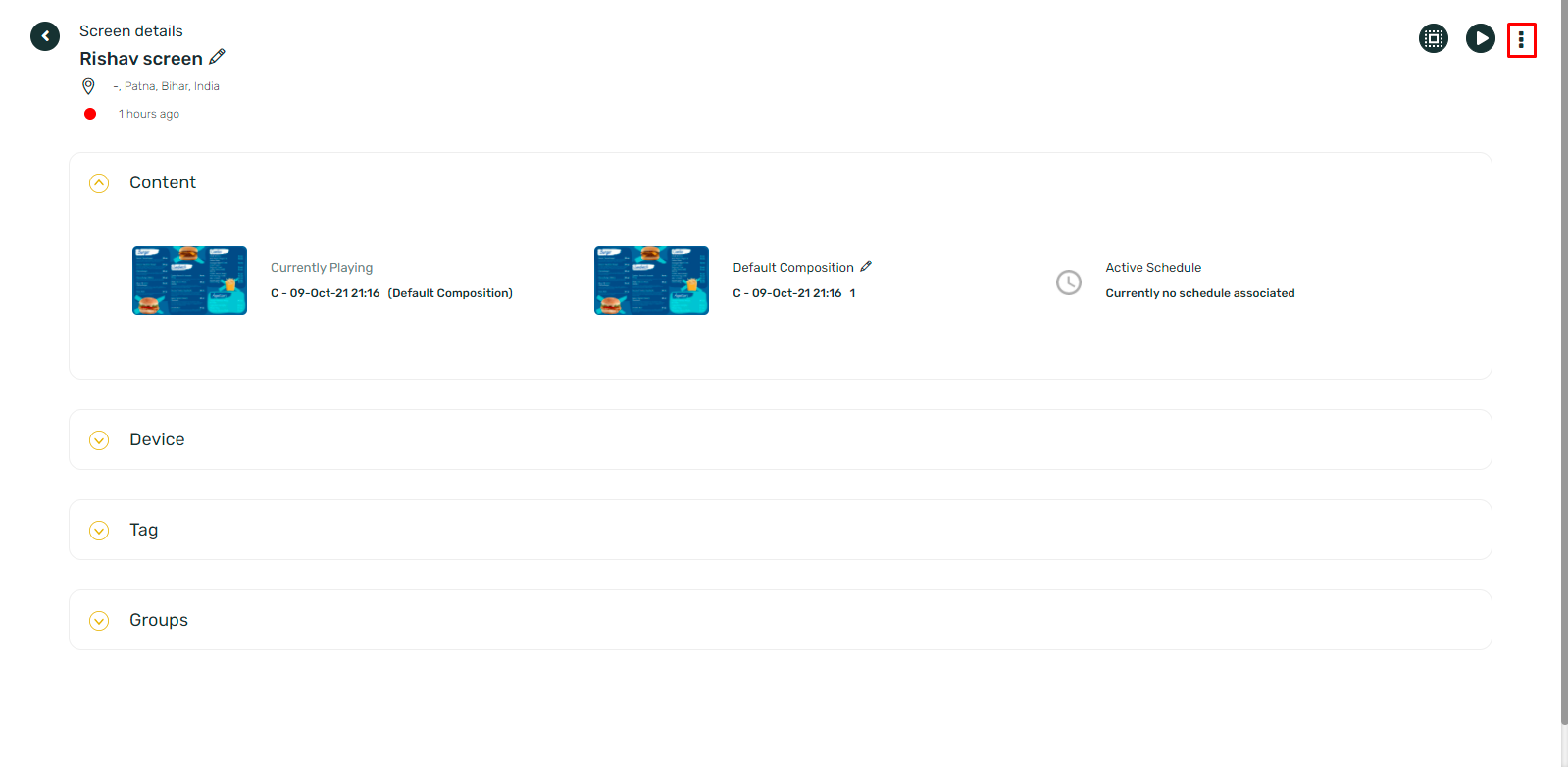 5. From the dropdown, click on the "Deactivate Screen" option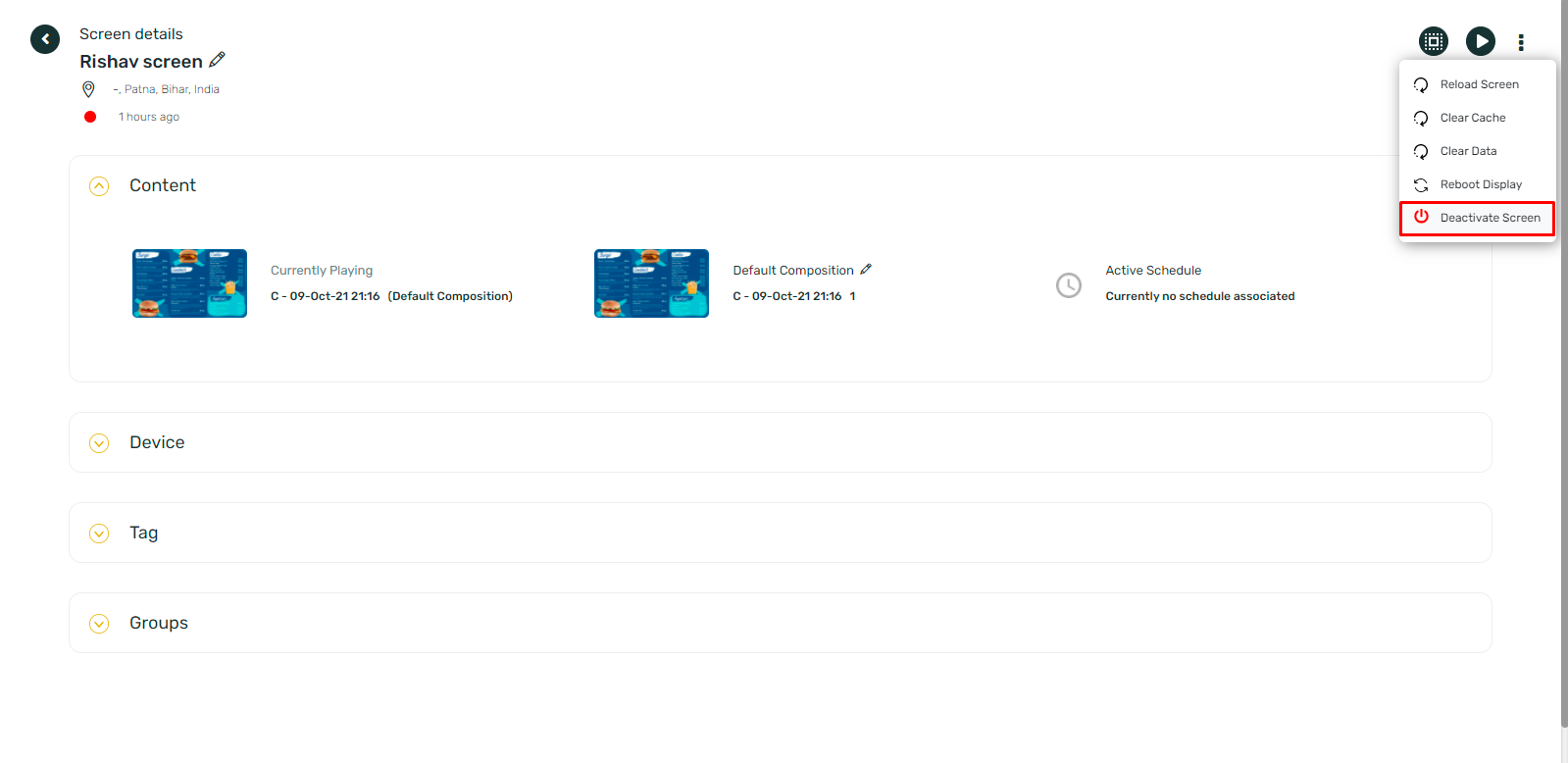 6. Confirm deactivation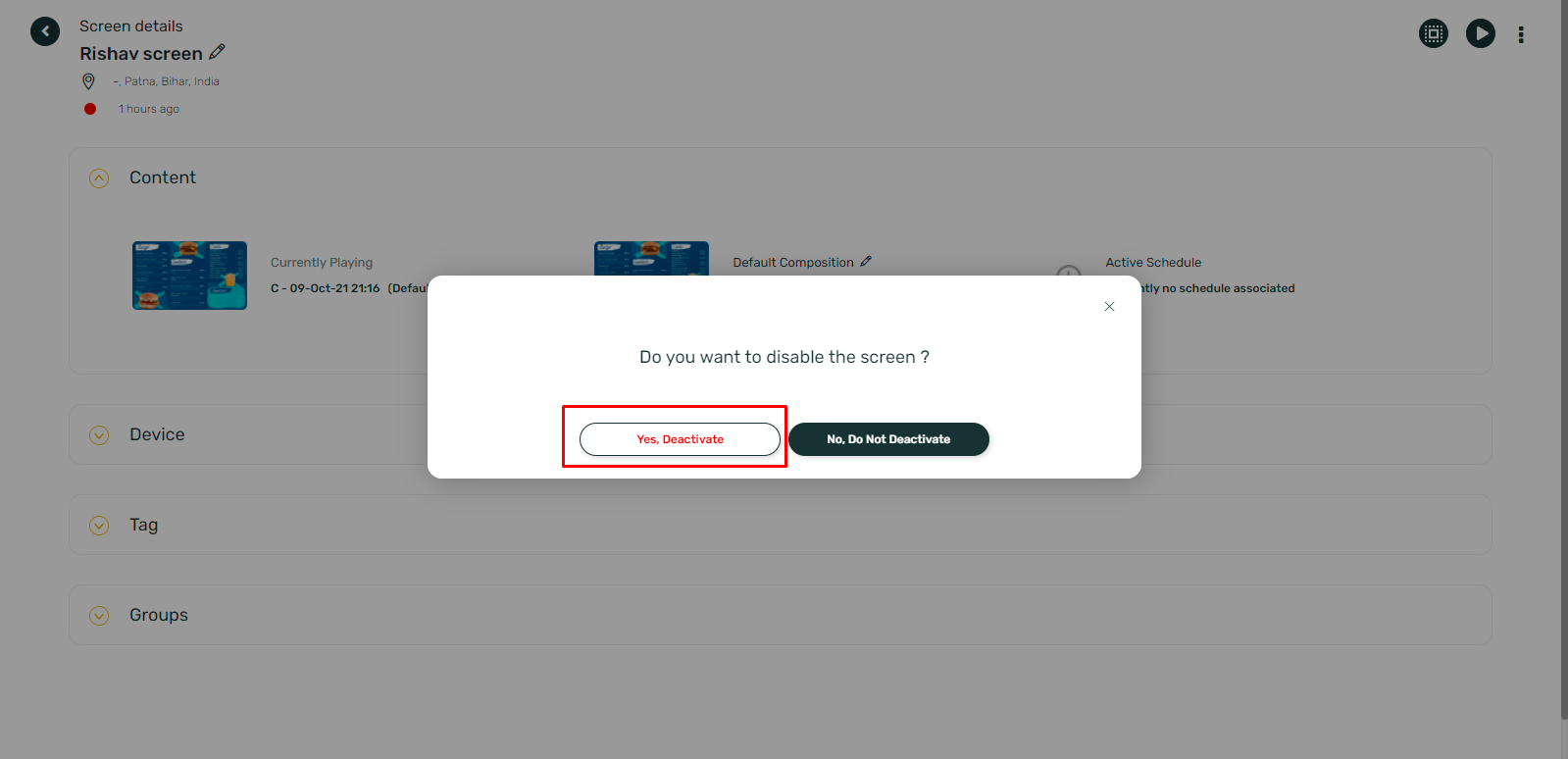 7. The screen will be successfully deactivated post the confirmation.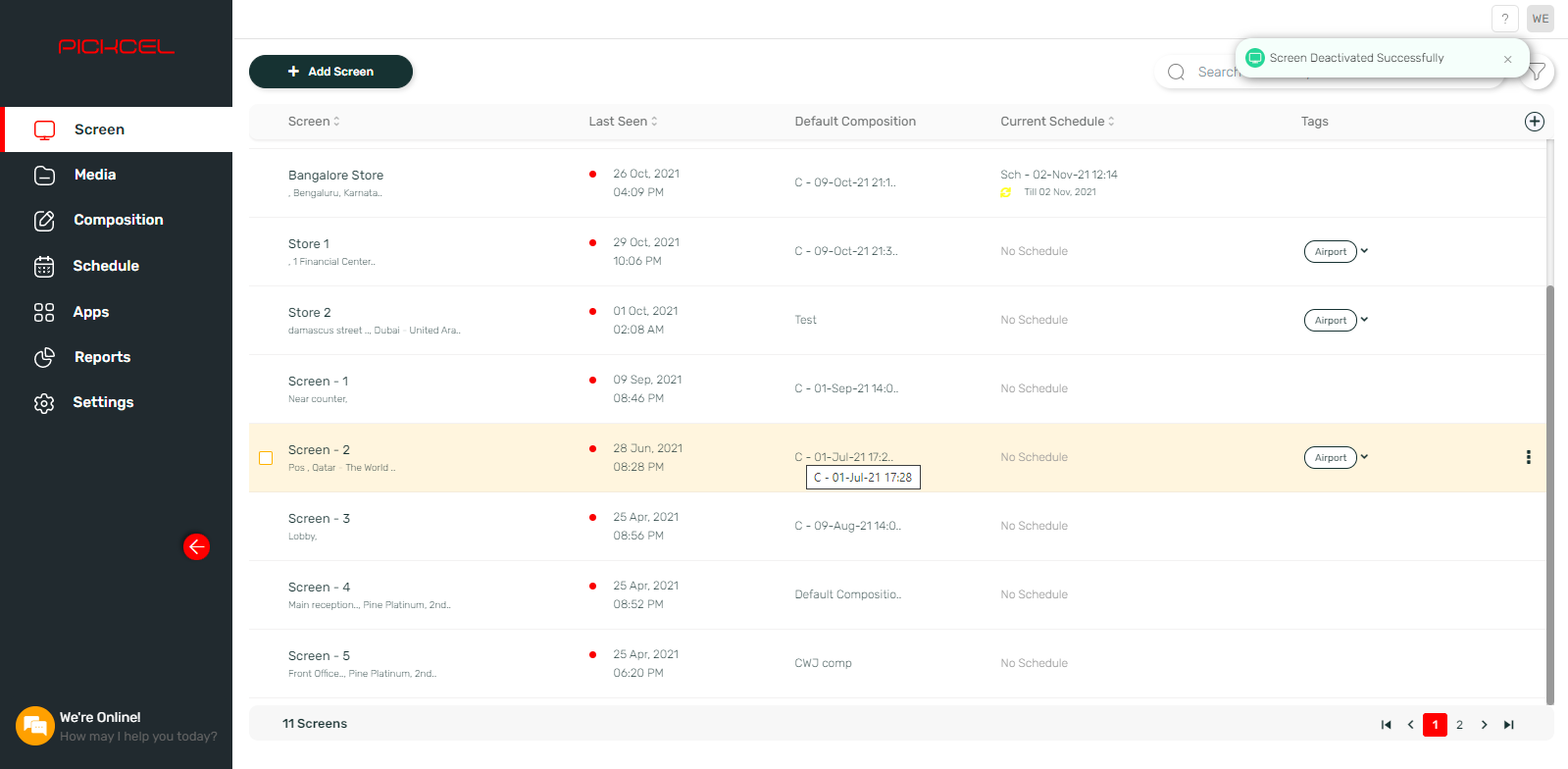 Related Articles

How to add the App for Slack from the Pickcel App Store?

Pickcel's Slack allows you to show content from your Slack account and a channel where you are a member. 1. Login to your Pickcel account. Click on the Apps module. 2. Search for the app Slack using the Search box and you will find the app "App for ...

How to view and edit the Schedule from Screen details?

To view and edit Schedule from screen details, 1.Log in to your Pickcel account and navigate to the screen module, which will open up. Then, choose the specific screen for which you wish to view the schedule. 2. In the "Current schedule" column, ...

What is Digital Signage?

Digital signage, a subset of traditional signage, employs digital screens and technologies such as LCD, LED, and projection to showcase a variety of content, including digital images, videos, streaming media, and informational displays. Digital ...

How to Re-activate your Pickcel digital signage screen ?

Watch on Youtube! Please follow the following steps to re-activate the screen: 1. Log in to Pickcel (https://console.pickcel.com/#/) using your credentials/Google mail account. 2. In Screen module, click on the filter icon on the top right 3. Click ...

How to use android smartphone as digital signage screen?

Steps to install the app from Google Play Store The Pickcel signage player app can be installed on any Android phone by directly accessing https://play.google.com/store/apps/details?id=pickcel.digital.signage or by following the below steps : 1. Go ...