Important Note: You must have a Facebook Business Page in order to use this application.
1. Login to your pickcel account. Click on the Apps module > select 'Social' fr
om the list of categories.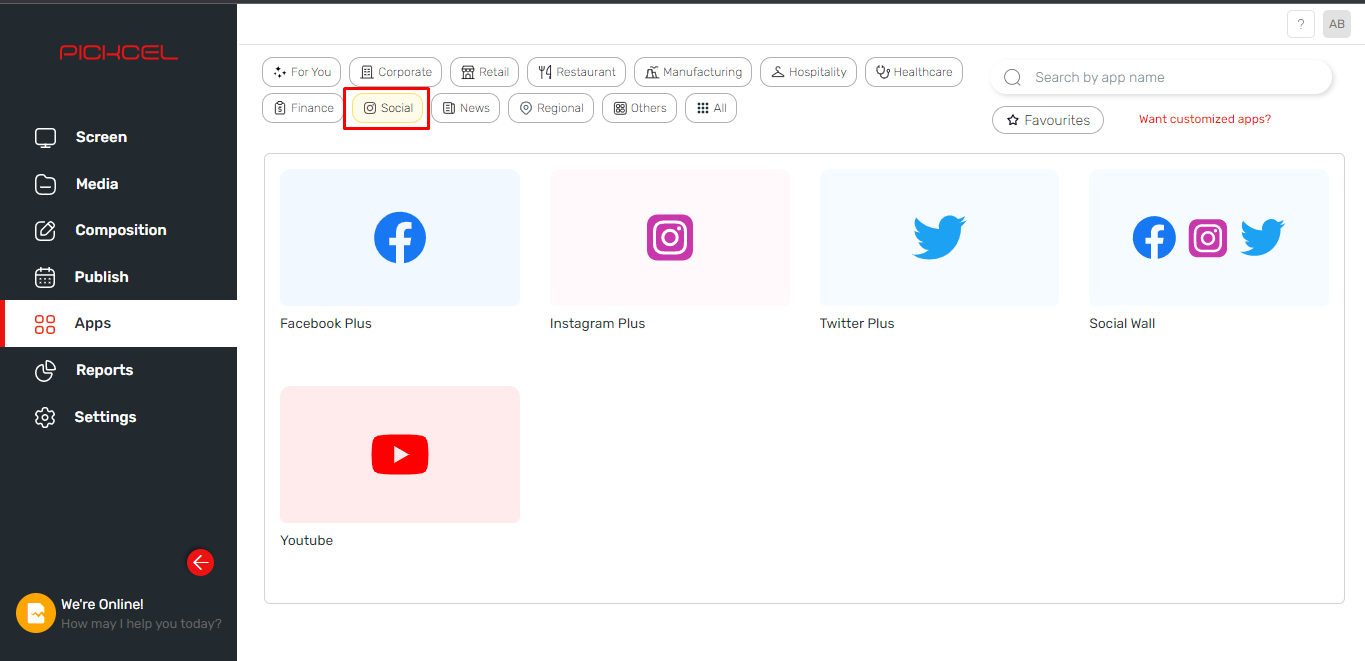 2. Hover over the Facebook Plus app and click on the
Create App
button.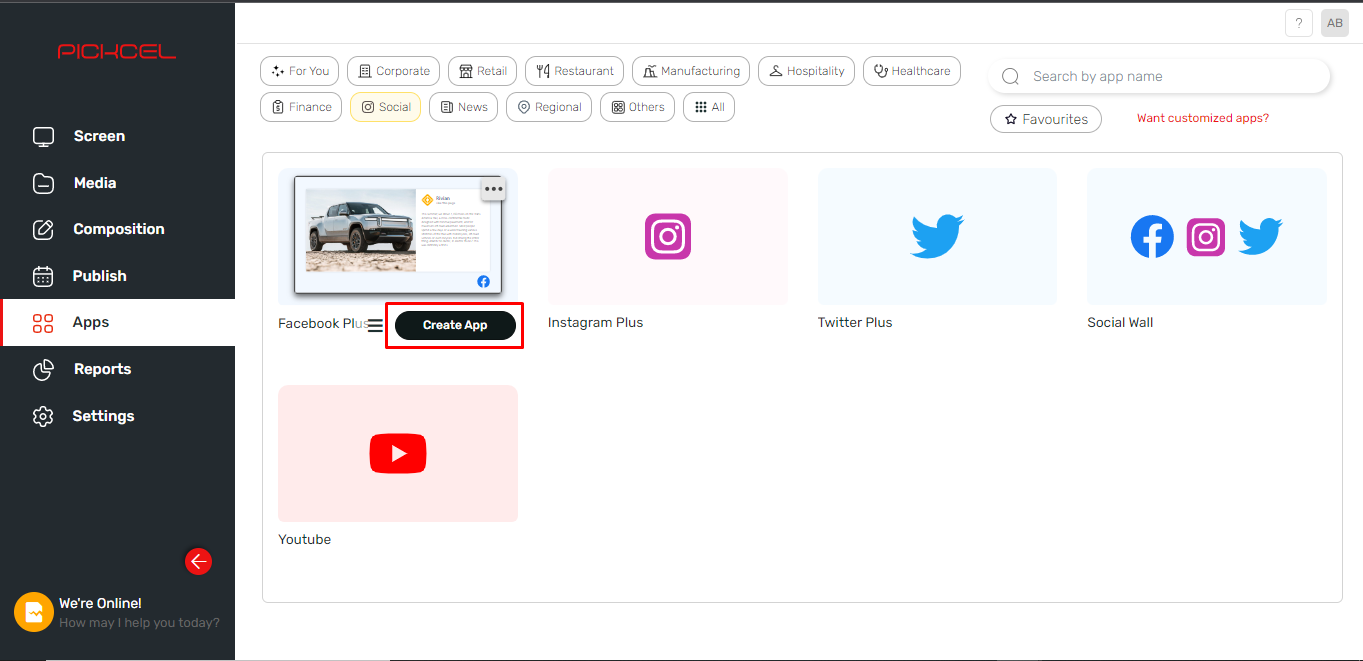 3. Click on
the
'Login Facebook'
button.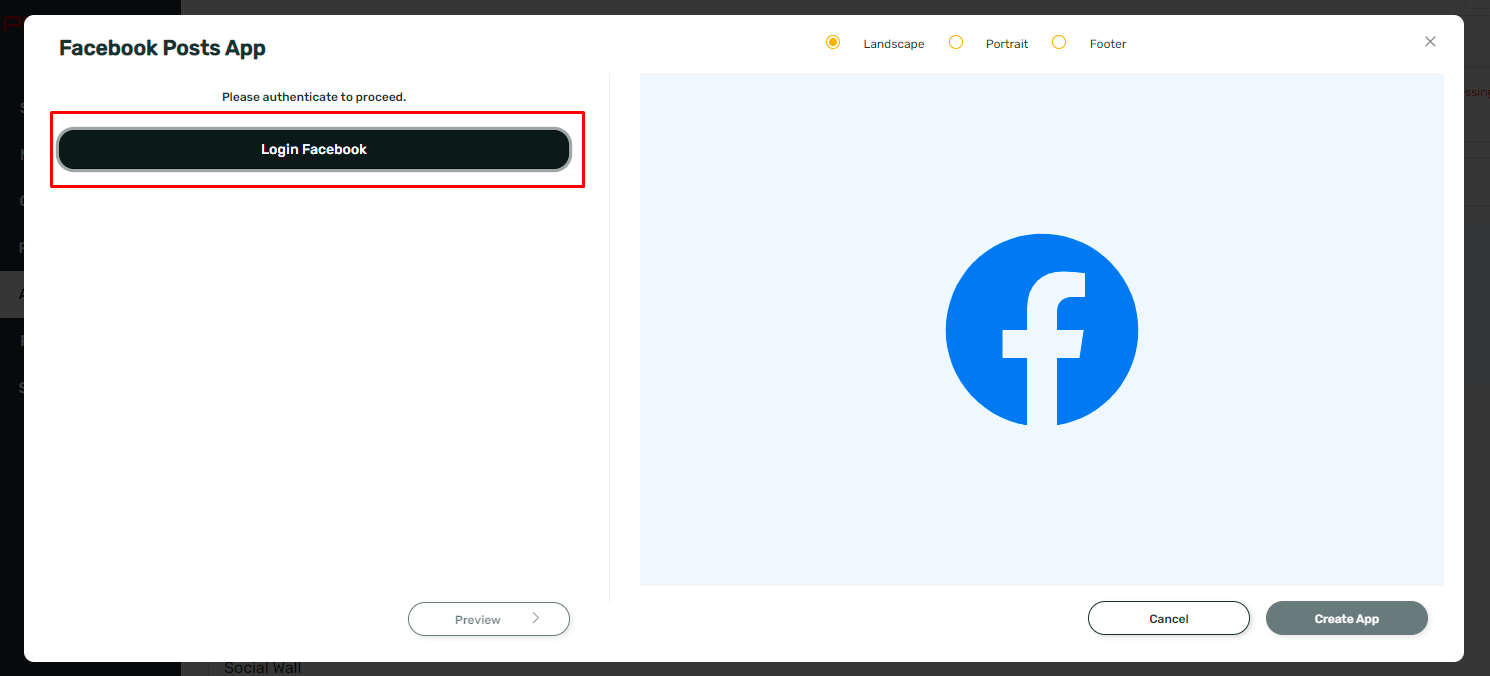 4. Enter your Facebook e-mail and password > Click on '
Login
.'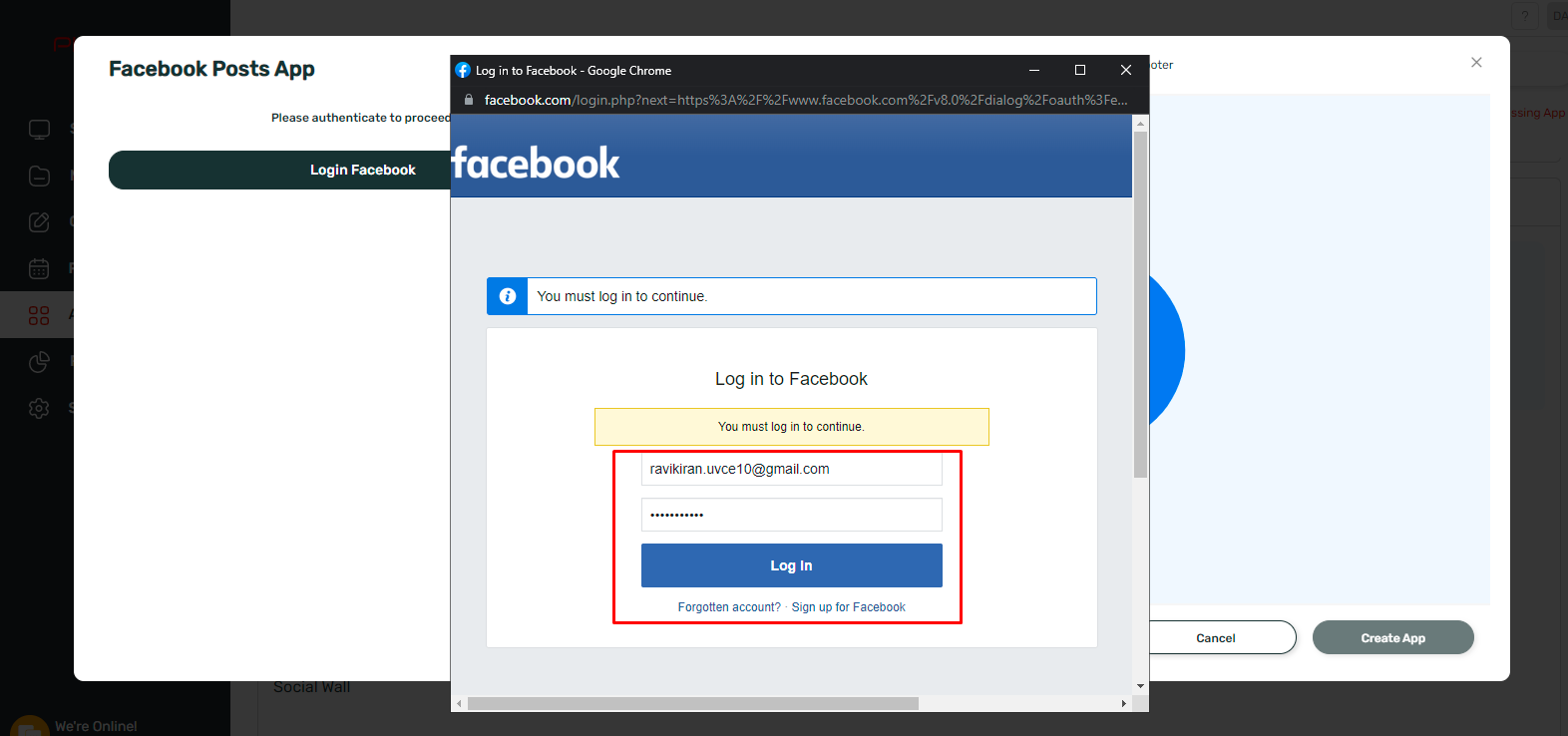 5. Click on Continue as "<User account name>"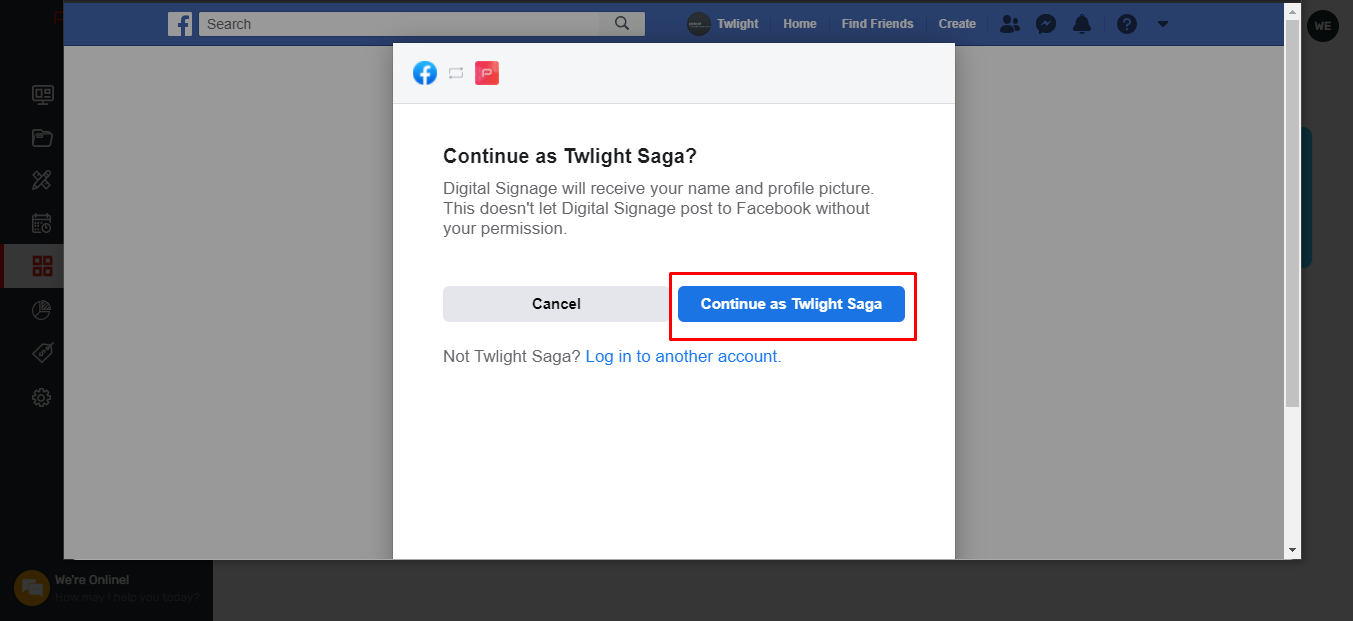 6. Select the Facebook page from which you want to publish posts > Click on 'Next.'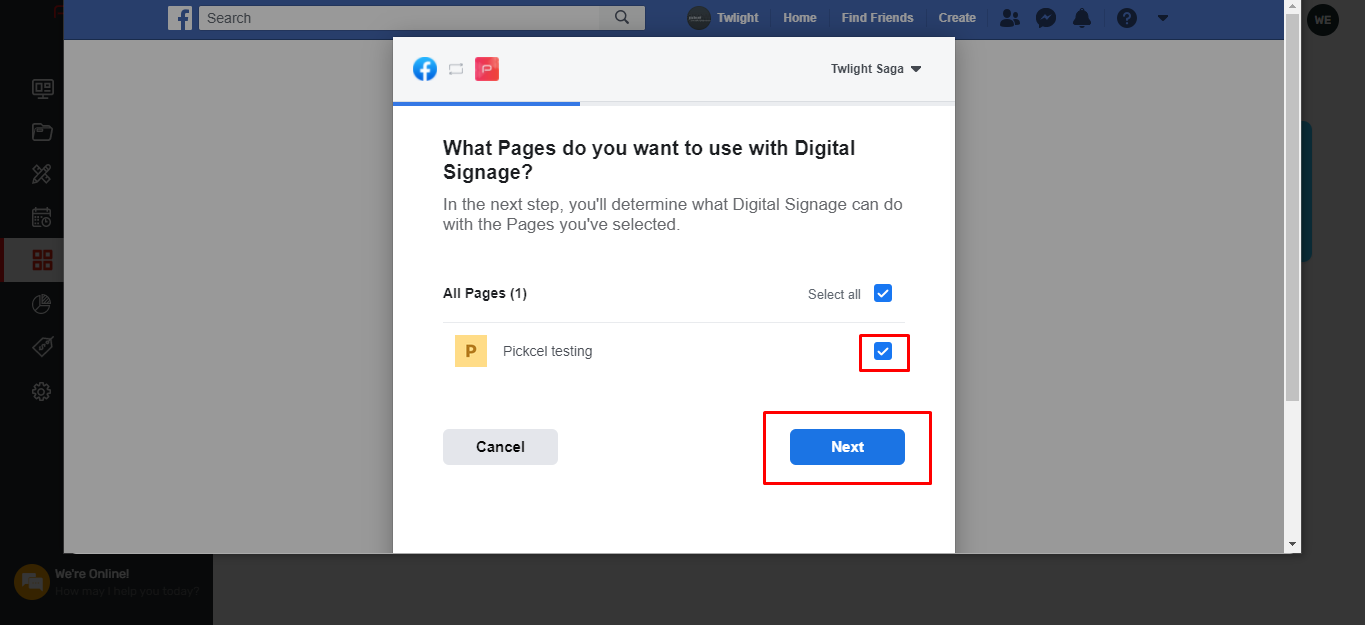 7. Allow all the permissions and click on 'Done'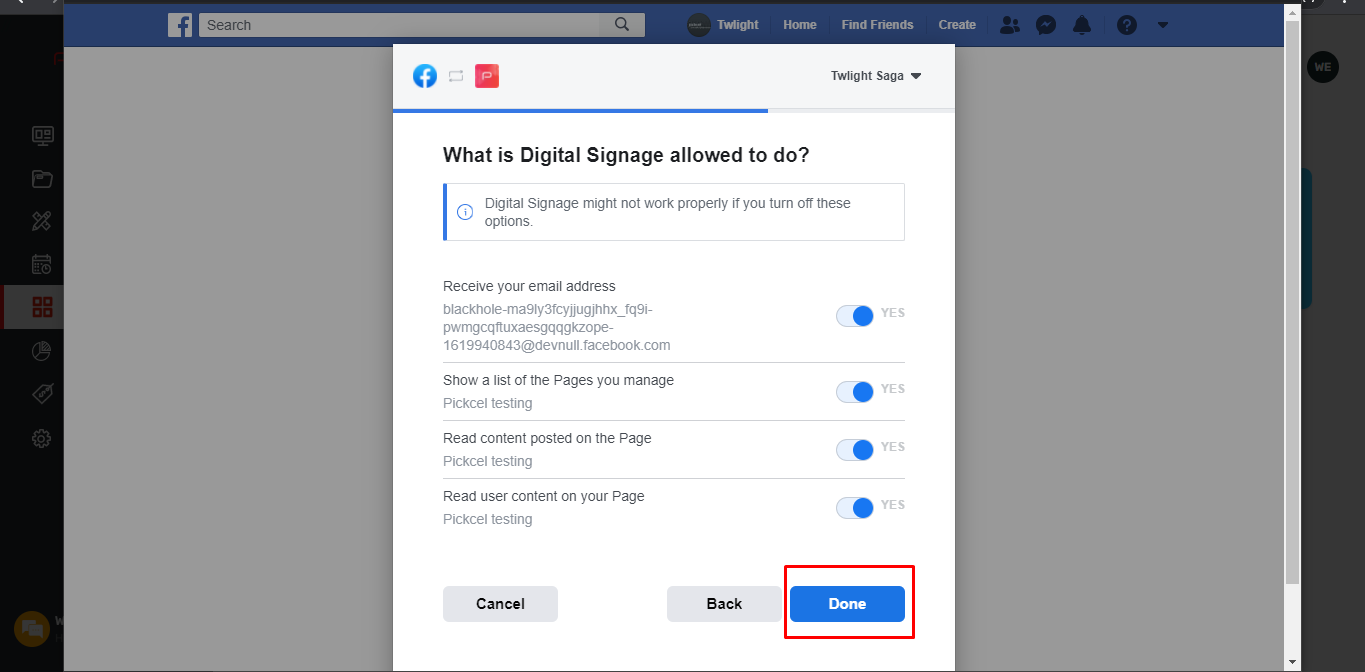 8. Click on 'OK.'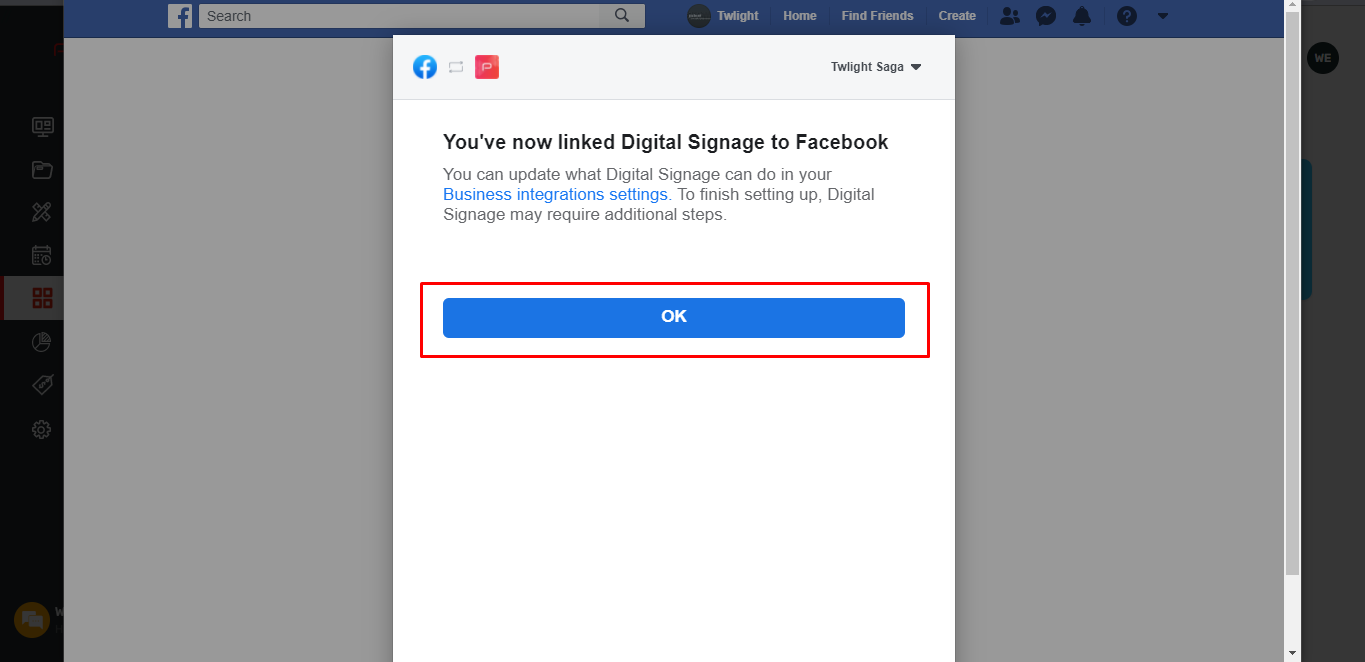 9. Configure the app with the required information and click on
'Create App.'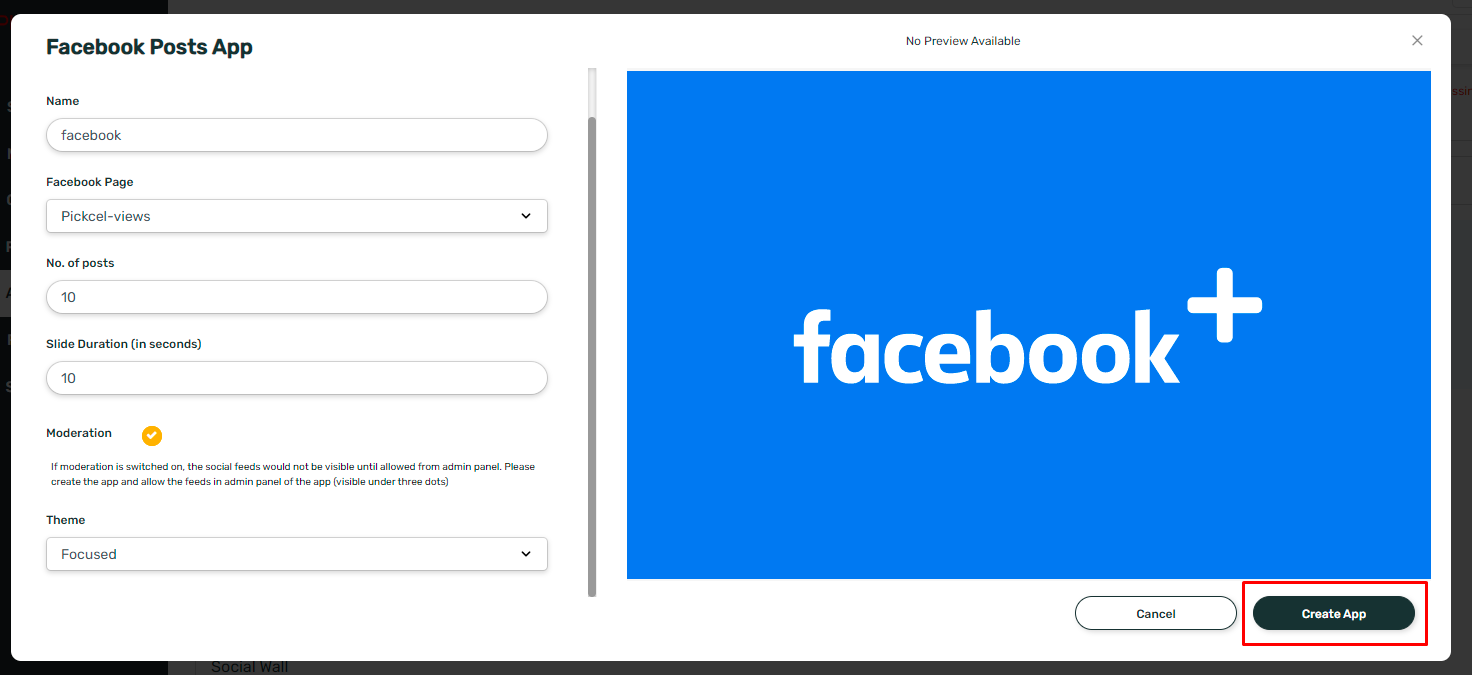 10. Users can select the post from Admin Dashboard if the 'Moderation' option is enabled.


I. You may or may not enable 'Moderation'. The moderation option allows you to manually select your Facebook posts. If the option is disabled, Facebook posts are prompted automatically in the order of newest to oldest.

II. At this stage, you can preview the app only if the moderation option is disabled.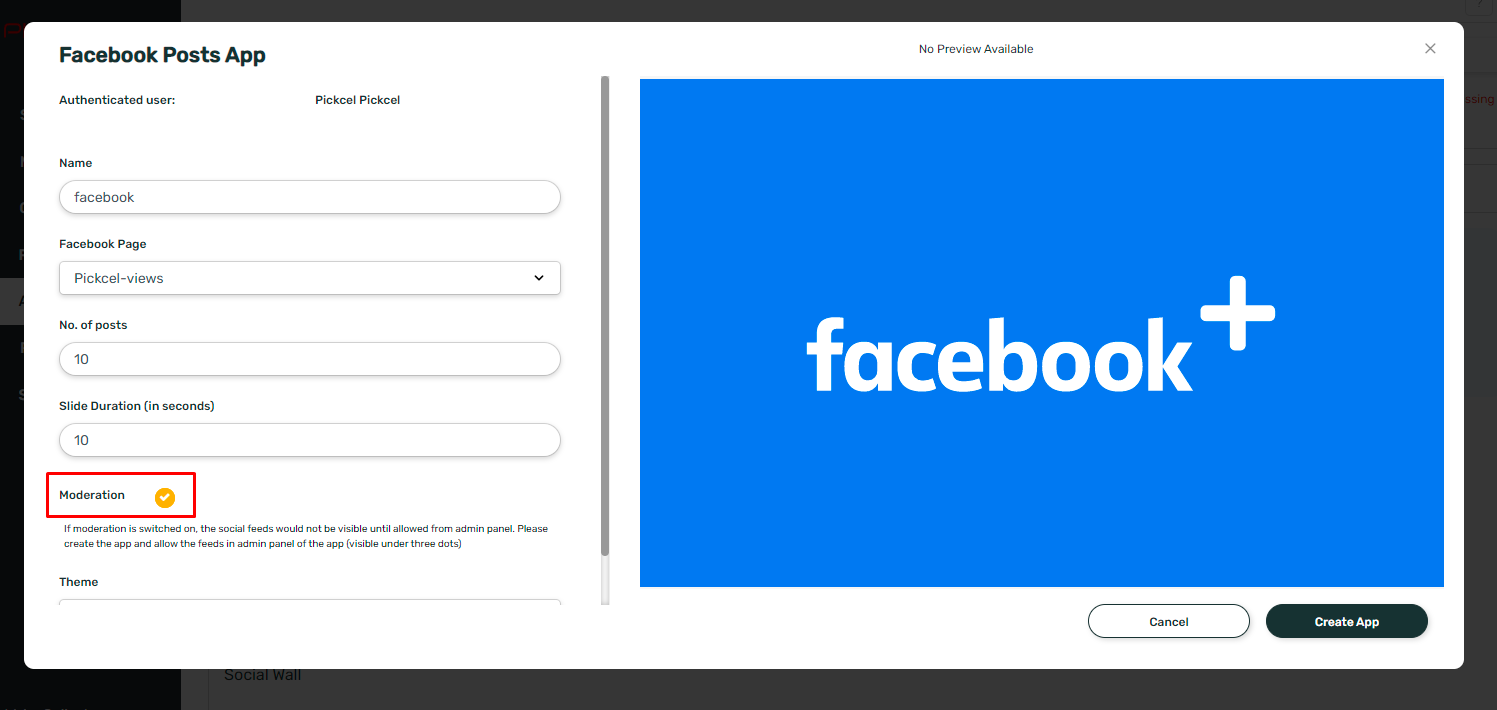 11. If you have enabled moderation, then go to the 'Media module. Hover over the Facebook app that you just added and click on the Three Dots and click on Admin Dashboard.


If you haven't enabled moderation, then no need to scroll down any further, your app is ready to use.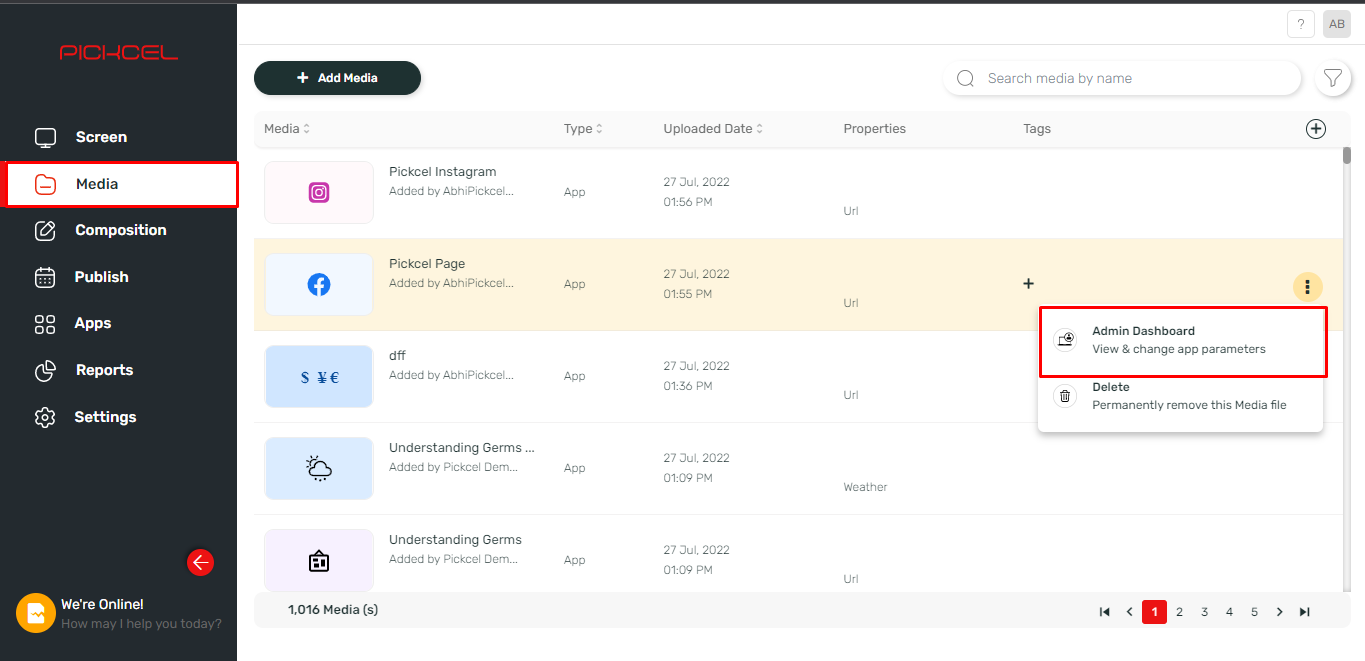 12. Click on the 'Fetch Content' button.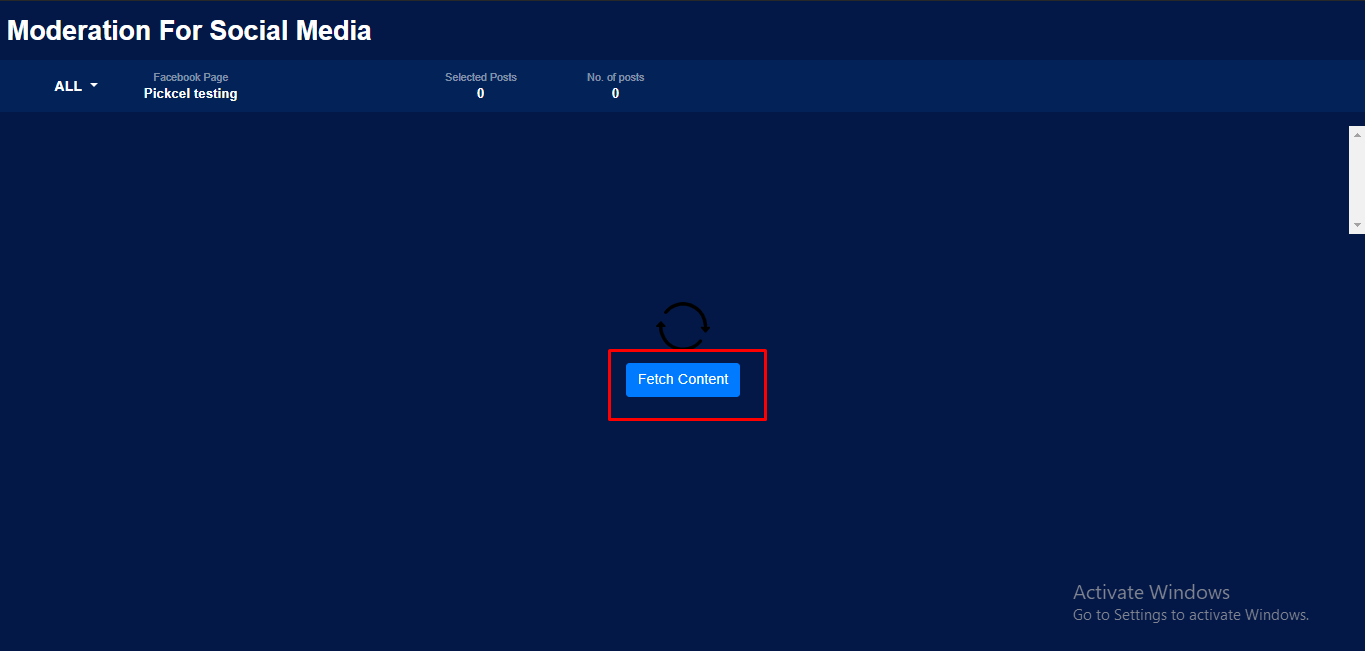 13. Enable the posts that you want to display on your screen.