This support document provides you with a step-by-step guide on how to restart or renew your active subscription plan If you have cancelled your account from billing portal.

If your account is still active, login to your account and Follow these steps :

1. Click on My Plan module.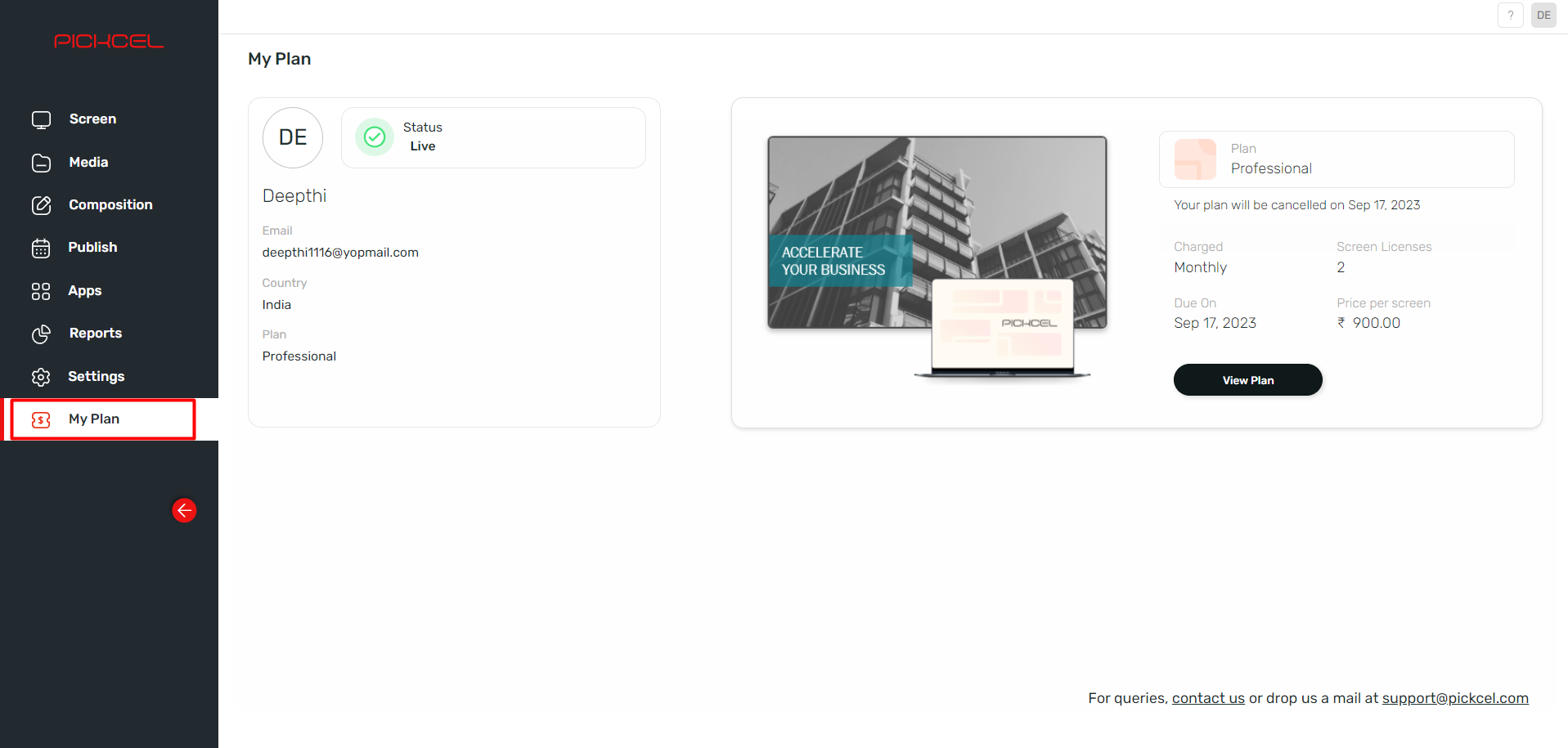 2. Click on View Plan.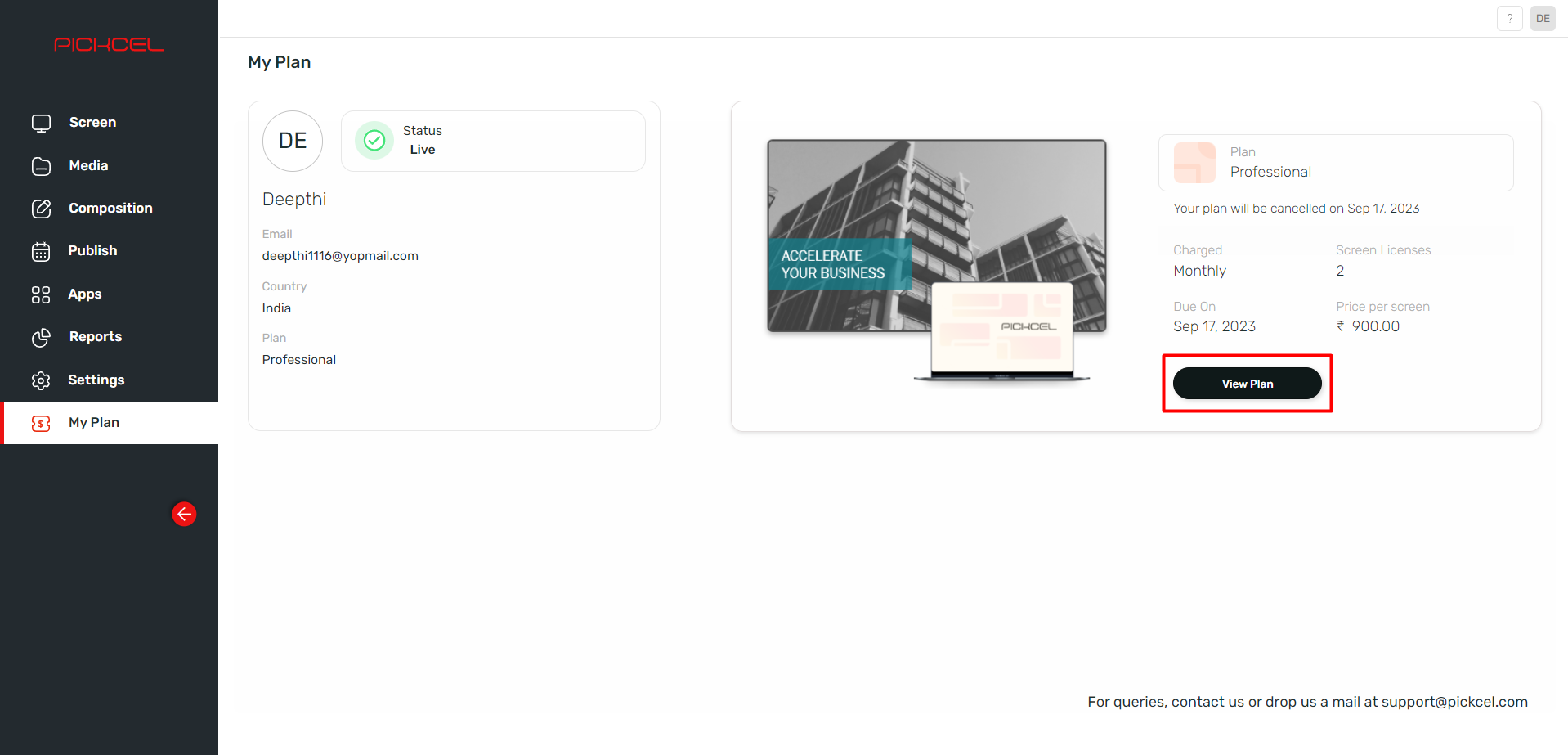 3. It will open the Pickcel billing page, click on Renew Plan here.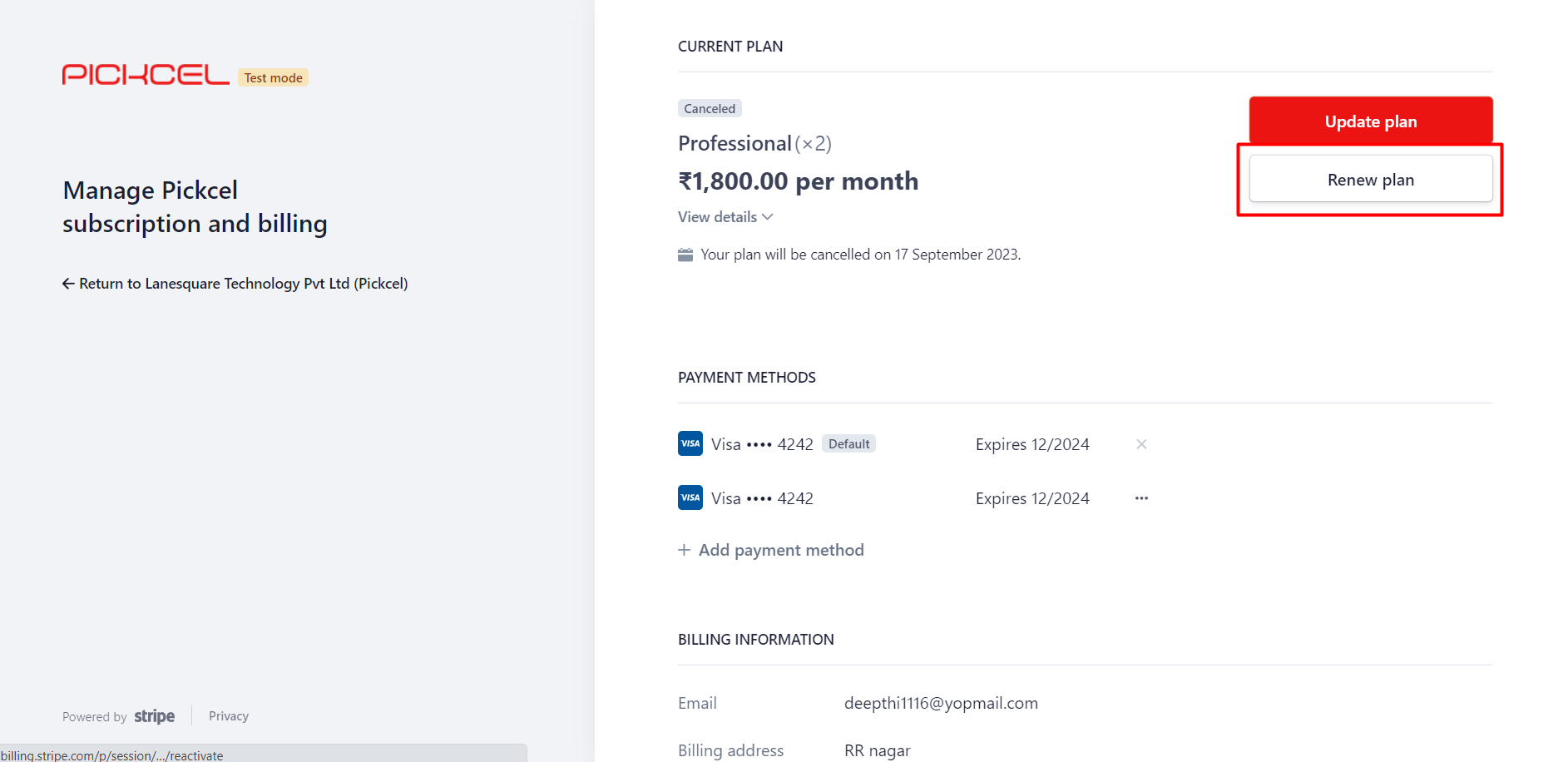 4. Review the plan details and click on Renew Plan to confirm.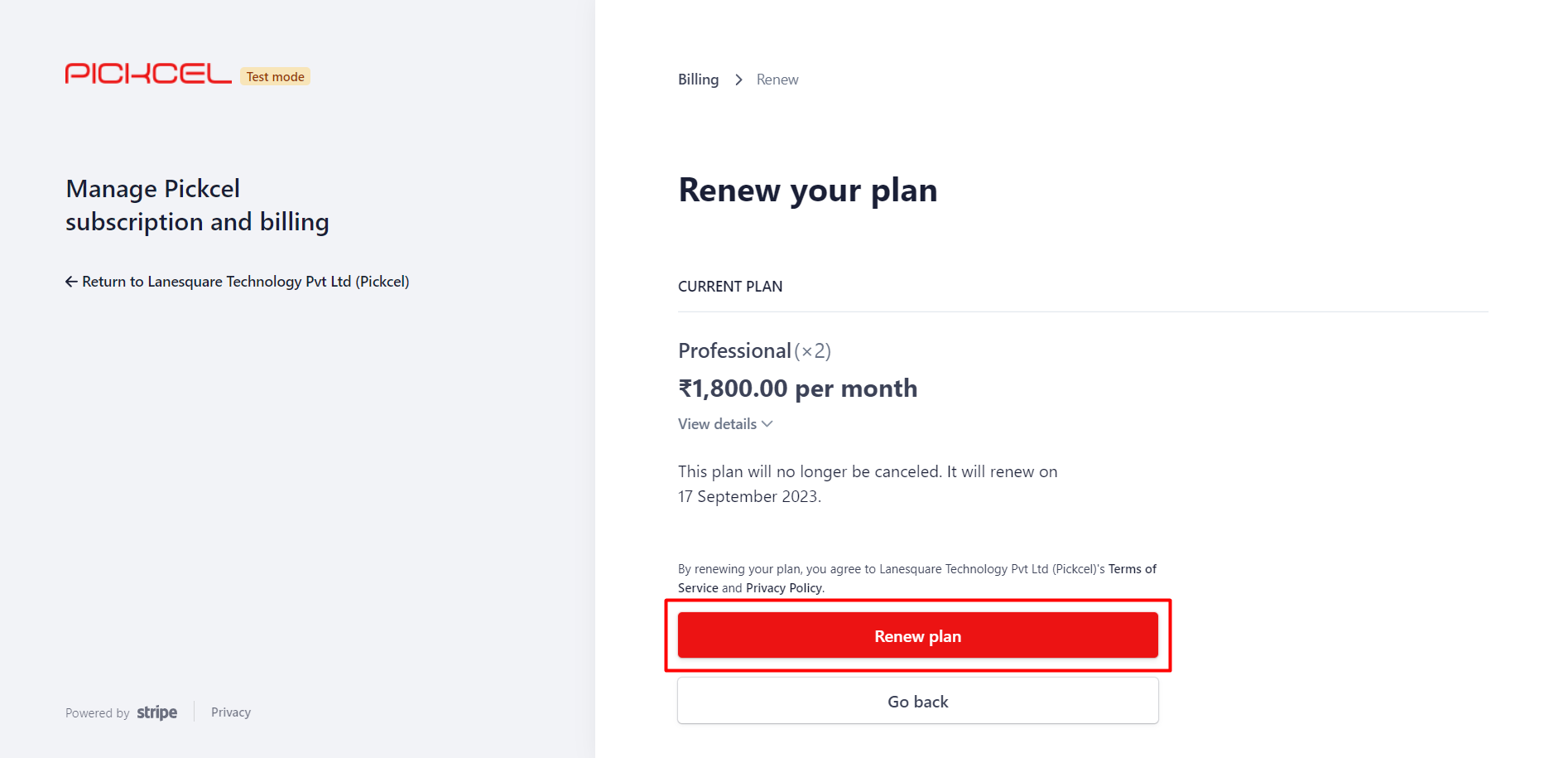 5. Once the plan is renewed, the status will be changed to your desired plan and you can view your plan details like this.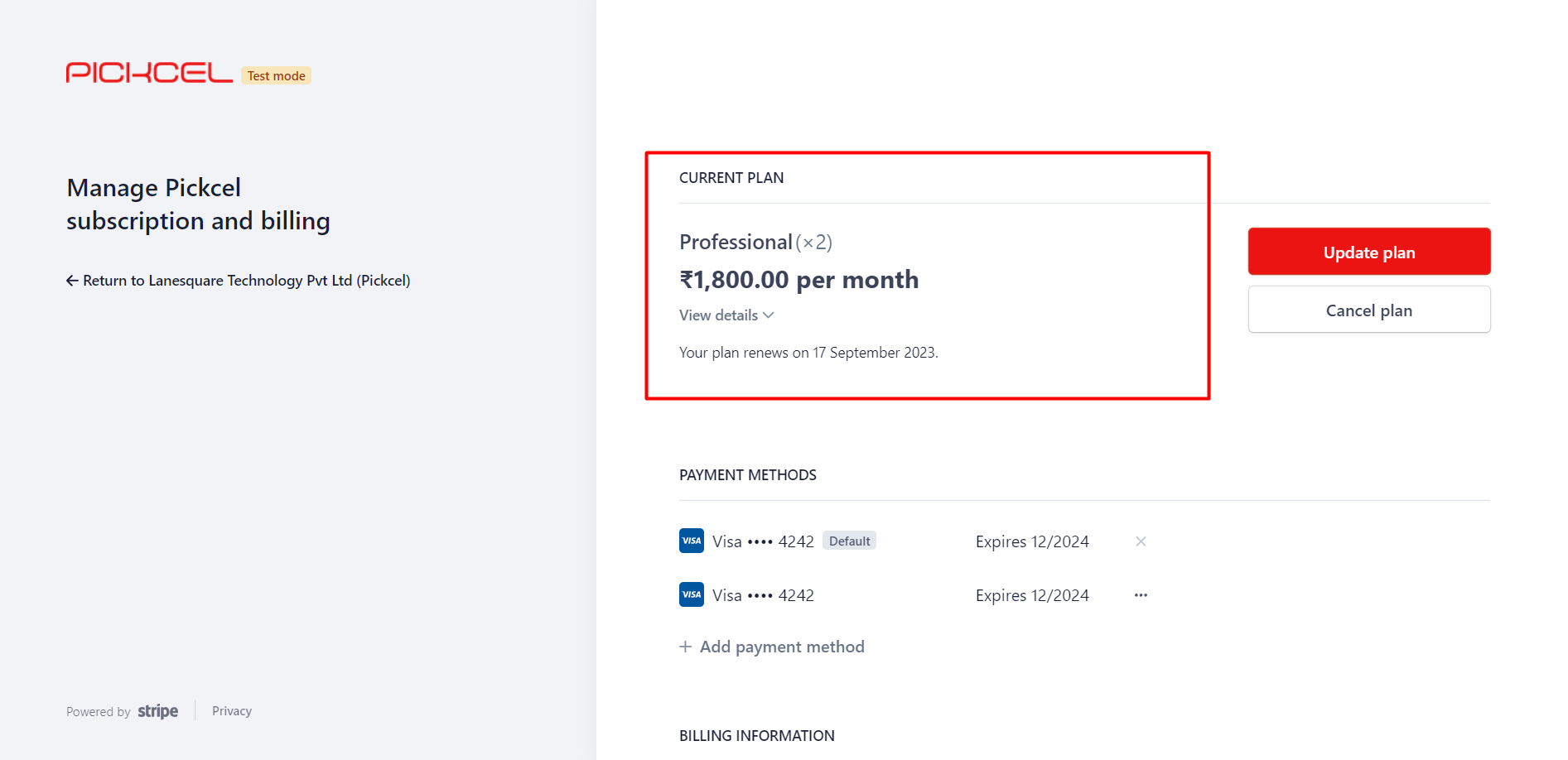 6. Click on Back arrow button or Pickcel logo to come back to My Plan page.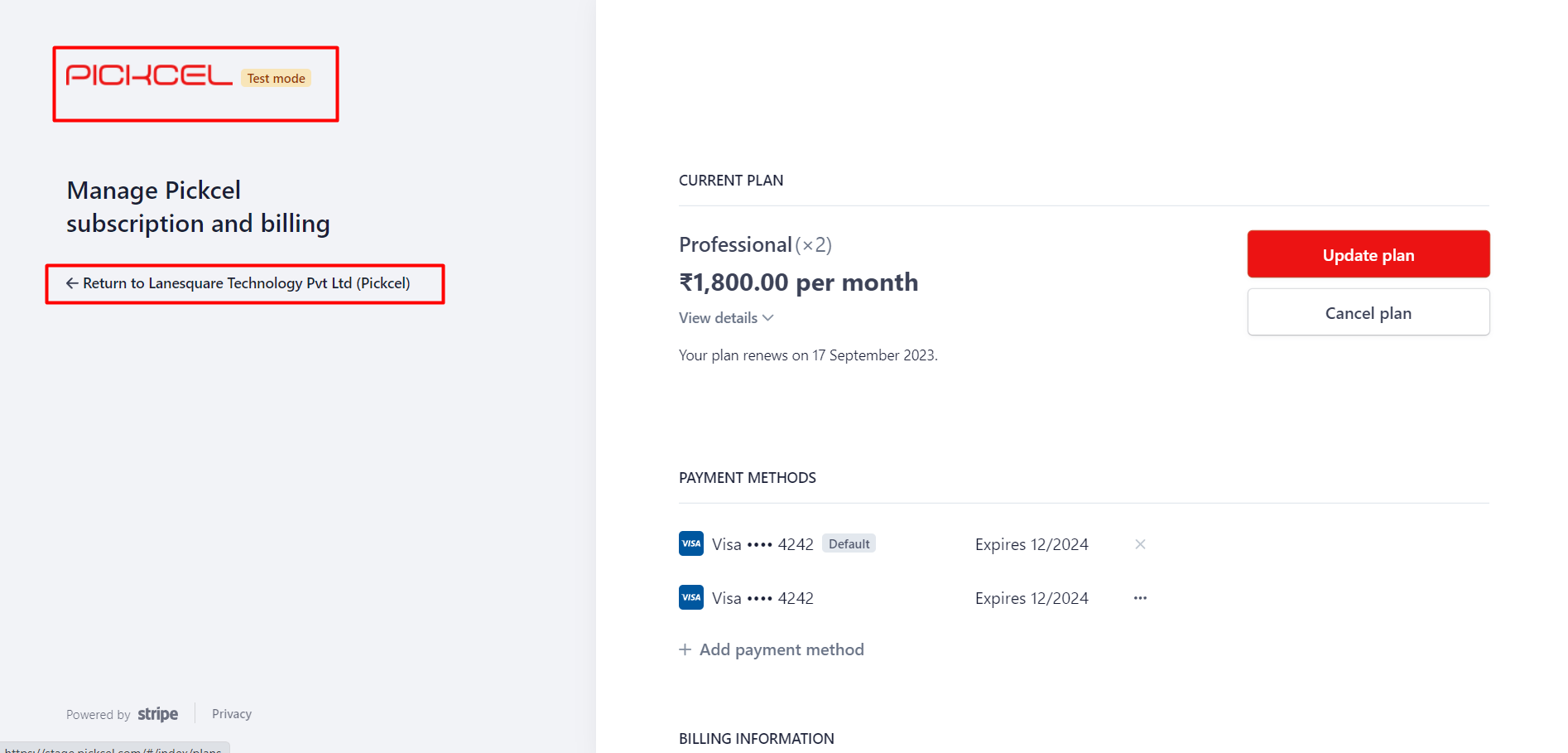 7. You can view your plan details in the My plan page like this.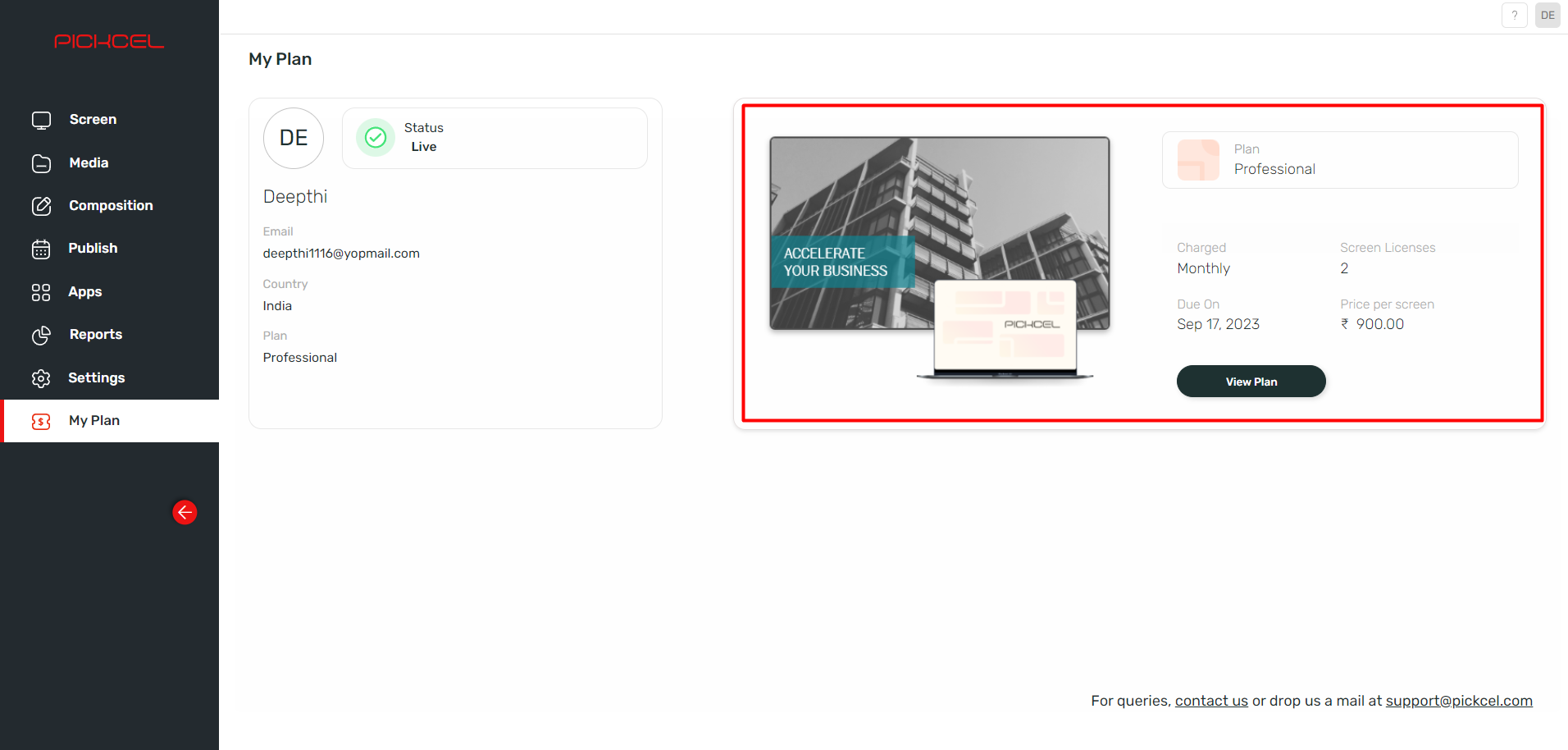 If you cancel your subscription and remaining time has expired, Then
follow these steps
to renew your subscription again.
If you face any issues, please contact our
support team
for assistance.