Using Pickcel's Zoom app, you can live stream any zoom meetings across different screens. Please follow the below steps to add zoom app for live streaming :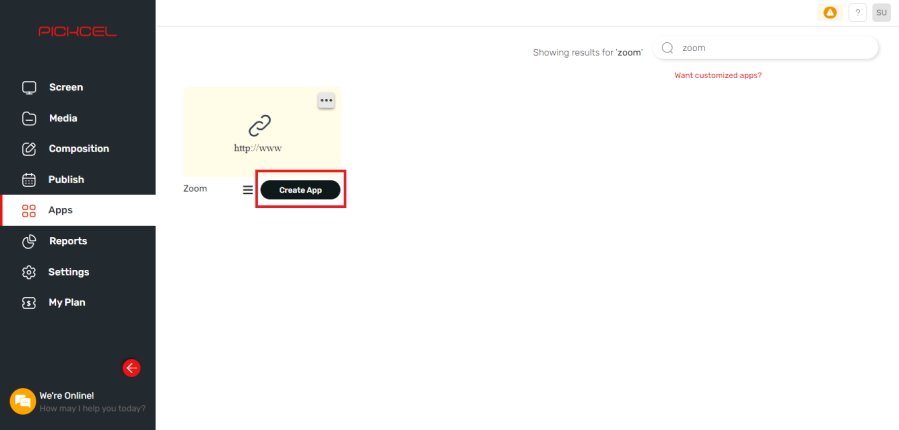 4.
Enter a
Name
for the app. Please note, app name should not have any spaces or special characters in it. Click on Create Stream Channel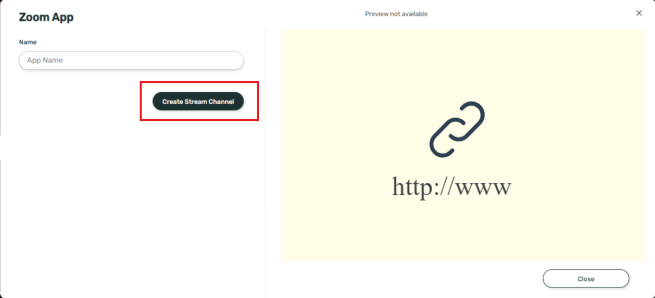 5. You will find the credentials which are required for live streaming the zoom meeting.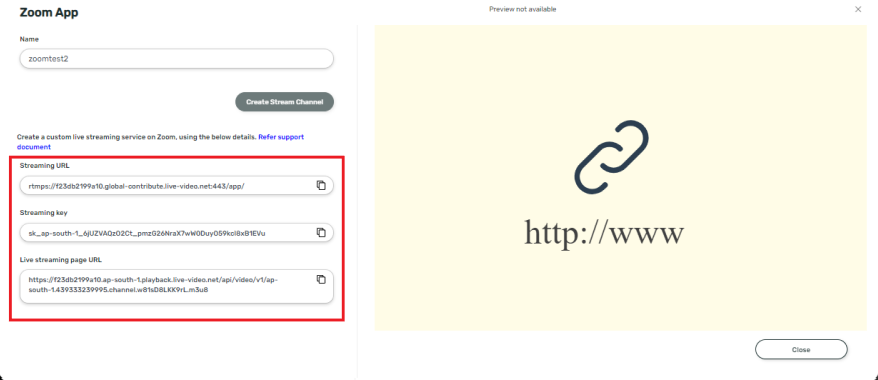 It may show black screen till the
meeting starts
and
live streaming is configured.
6. Now, to configure live streaming, go to the zoom meeting (you have to start the meeting) and click on the More option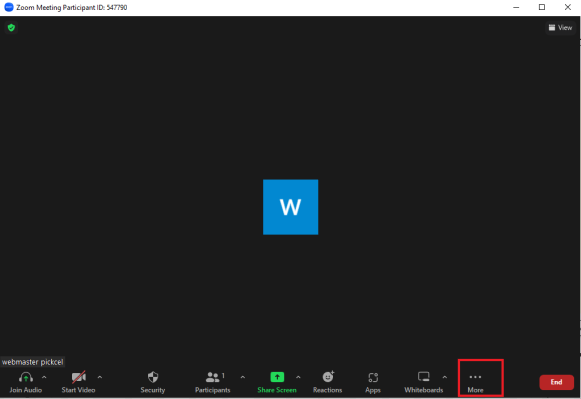 7. Here you will find an option for Live on Custom Live Streaming Device. Click on that :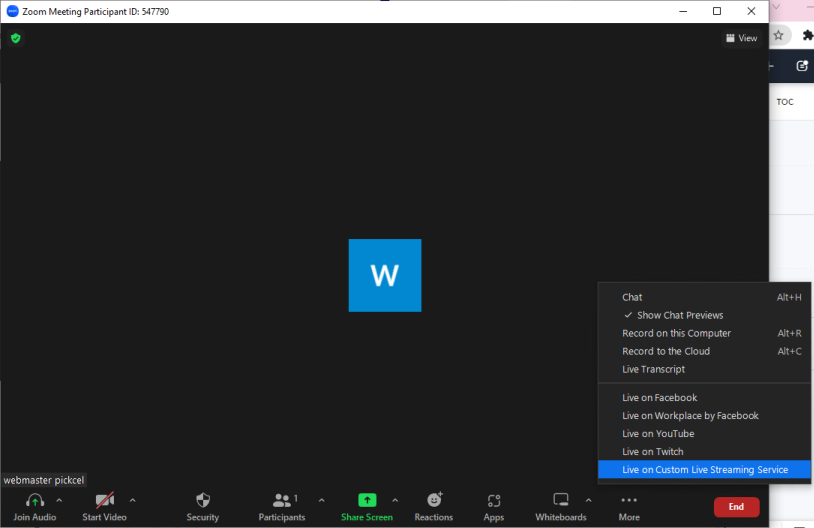 8. It will open a form where we can enter the credentials we got in Step 5

​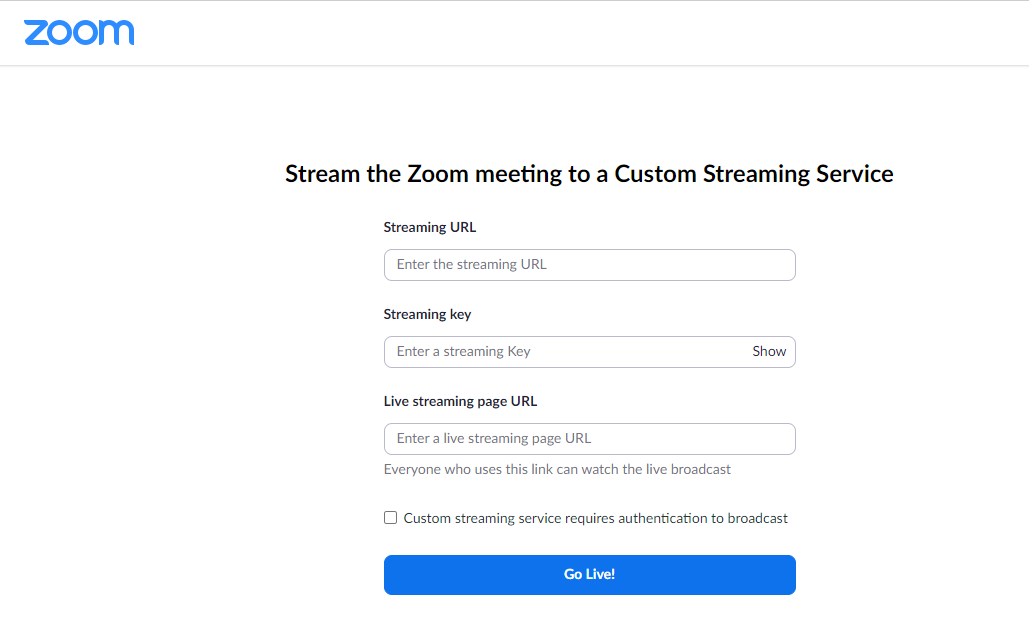 9. After entering the details, click on Go Live ! :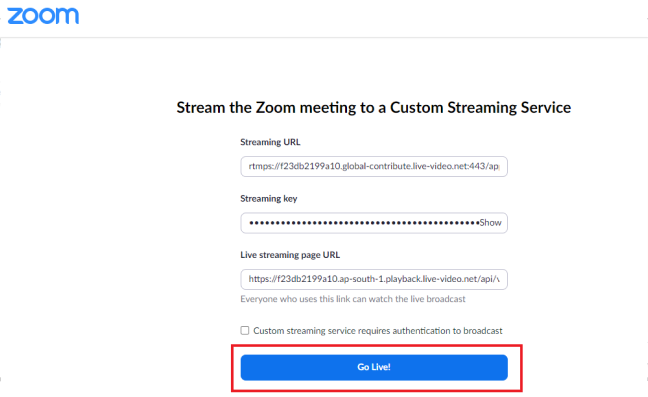 10. Once done, you will see the below message and you will start seeing the meeting on screens which are assigned with correponding compositions: